In 1993, a young documentary filmmaker named Todd Phillips would unleash his now-infamous film 'HATED: GG Allin and the Murder Junkies' upon the world. The film covered one of the most controversial figures in the history of modern music – the scum-punk rocker GG Allin. As the title would suggest, Allin was despised by the general public for a myriad of reasons. For the most part, civilized society absolutely loathed the man. This didn't bother him, though. In fact, Allin reveled in the negative attention that he received. He wore their disdain like a badge of honor. Obsessed with being as vile as humanly possible, Allin was crude, misogynistic, and violent – alongside a laundry list of other, equally contemptible things. Despite this, Phillips' documentary about him is arguably one of the most fascinating ever made. For fans of subversive Rock and Roll, 'HATED' stands out as a must-see picture.
When you really think about it, 'The El Duce Tapes' is the perfect spiritual successor to Phillips' 'HATED' – in more ways than one. It shares the same overall look and tone as the notorious GG Allin documentary and is just as grimy in terms of its actual content. Hell, it was even filmed around the same time as its outrageous predecessor. The film follows El Duce, the reprehensible lead-singer of the Seattle-based shock rock band, 'The Mentors'. As a character, Eldon 'El Duce' Hoke is about as disgusting as they come. Just like Allin, Hoke was a personality that attracted significant ire over the course of his long career as a musician. Pioneering a genre that he dubbed as 'rape rock', Hoke and his band made themselves the target of moral outrage nearly everywhere they went.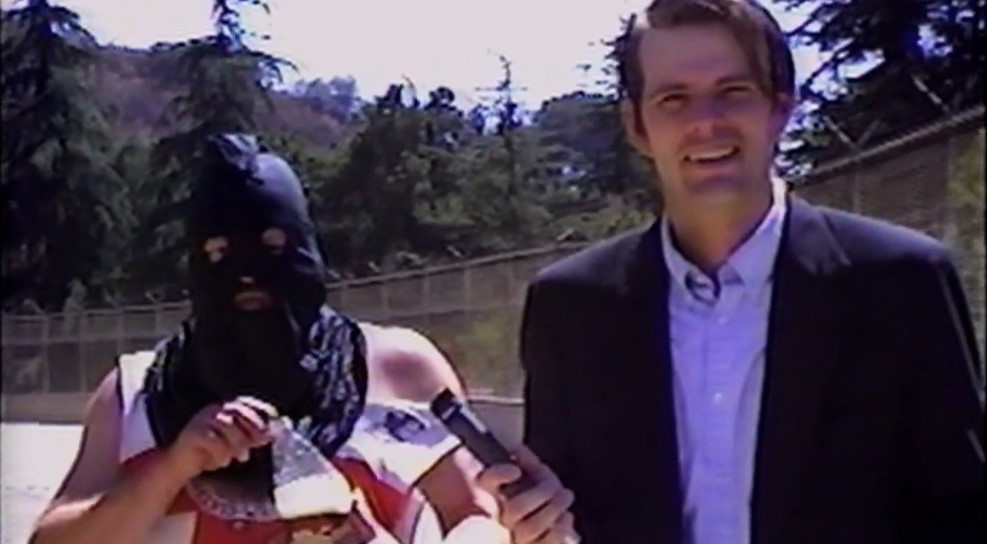 Paying Tribute to the Kings of Sleaze
A collection of VHS footage shot by actor and director Ryan Sexton of 'Toxic Avenger' fame, 'The El Duce Tapes' features an incredibly rich collage of material regarding the band's rise to prominence. The X-rated documentary includes a wealth of interviews, live music, promotional clips, and TV appearances in its catalog. If there were ever anything you would want to know about the band, this would certainly be the place to find it. The film does a very thorough job in chronicling exactly what 'The Mentors' were all about. A little too thorough, if you ask me. It is a surprisingly long picture and does have the unfortunate tendency to drag on, here and there. From a technical standpoint, the pacing is one of the film's major downfalls.
Regardless of its running time, 'The El Duce Tapes' is still an altogether captivating watch. It appeals to the very basest aspects of human nature – the sensationalistic, animal curiosity that lives in all of us. It is also an interesting peek into the social climate of the era. The segments that revolve around Tipper Gore and the PMRC are particularly entertaining. I would even go so far as to say that they are probably the highlight of the picture. As a kid who grew up in the '90s, it effectively managed to pull me back into a more nostalgic time, whether this was for the better or for the worse.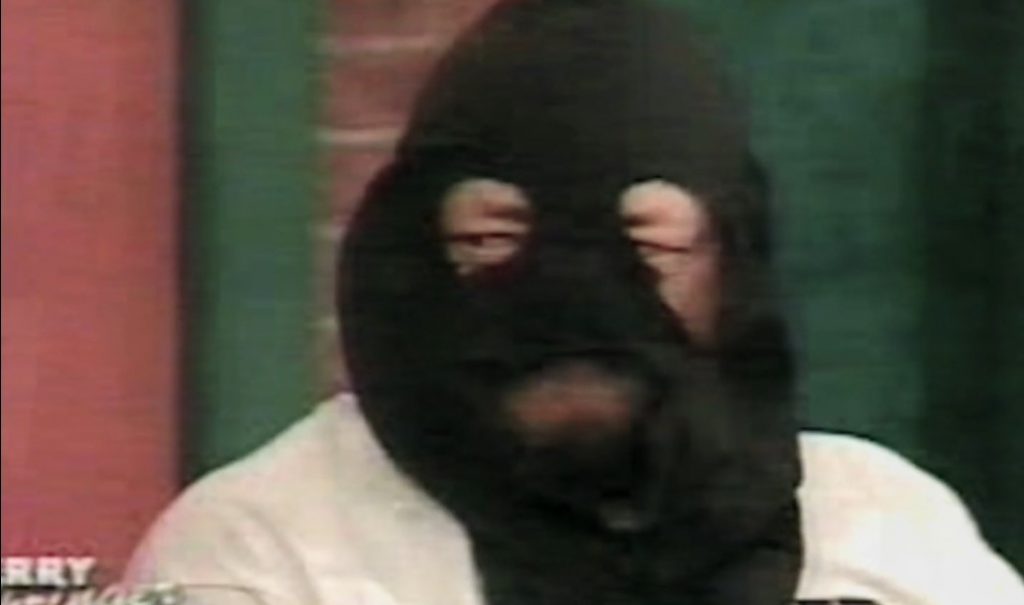 The Judge, Jury, and Executioners
If you enjoy a particularly confrontational and offensive brand of shock rock music, then 'The El Duce Tapes' is definitely a film to have on your radar. It is an extremely exhaustive look into the sick and twisted world of 'The Mentors' and covers a wide range of related topics. While you may not particularly like the people that the documentary is centered around – I know that I'm not a fan, personally speaking – it does succeed in doing an excellent job of detailing their lives and careers.
View the trailer, courtesy of Arrow Video, below.
(4 / 5)
---
A Statement from ARROW VIDEO
'The El Duce Tapes' is available now through ARROW FILM's new streaming service, which you can find a link to here.
The following is a statement issued by the company regarding their new service. It sounds very promising, because it is – I use it myself and can say that it has a ton of great features and potential to grow. Here is what they had to say about it:
We are a true indie SVOD service, created and run by people that love cult films of all kinds. We relish the opportunity of finding new ways to champion movies we are excited about. We want to get these often rarely seen – but fantastic – stories to a wider audience whilst developing a strong community with like-minded fans.

ARROW is building on our decades of experience in the Cult film and physical media worlds. We believe in film, from horror to action to westerns to the truly bizarre. We are using our experience as a distributor and our recent digital presence to deliver a very different SVOD experience in ARROW.

Our approach to supporting each release on ARROW includes looking to supplement the feature films with hours of additional content that paints a fuller story of the filmmakers, genres, and the movies themselves. We commission stunning artwork from some of the best illustrators and artists from around the world and work as closely as we can with the filmmakers themselves in how their film is released.

ARROW VIDEO – October 16th, 2020.
If you enjoyed '[ARROW EXCLUSIVE] 'The El Duce Tapes' is a Shocking Glimpse into a World of Sleaze', then feel free to check out our other articles on TV and Film, here.