If you read my work before, you probably saw my previous Lovecraft posts. (Or noticed Cthulhu is our lord and savior.) Dagon is my favorite Lovecraft story. I remember fondly seeking out the short story in Borders after catching Stuart Gordon's Dagon on Sci-Fi. As such I may or may not keep my eye out for cool little adaptations. That's when I stumbled across the Dagon visual novel.
Bit Golem, a game studio based in Krakow, Poland, turned an old favorite Lovecraftian horror into a 15 minute immersive experience. And for the fancy people: VR compatible! Obviously, upon seeing this, I asked for an interview and they graciously accepted! (Sidenote: I love how concisely they answered everything.)
What made you choose Dagon as the Lovecraft story to adapt?
This story is interesting for several reasons – it's one of the first works published by Lovecraft, it features motifs that later appear in his greatest works, such as The Call of Cthulhu or Shadows over Innsmouth, and it's the genesis of the so-called Cthulhu Mythos.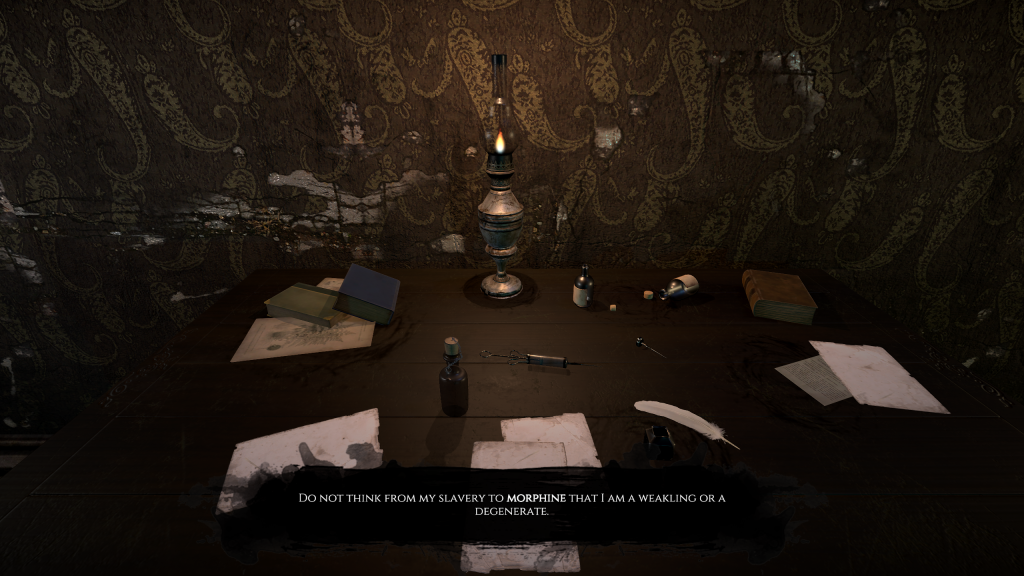 You decided to make it available for free on 8/20. Why did you decide on that?
Releasing the game for free is indeed quite unusual. We decided to do it because we wanted to reach as many recipients as possible. Although we have been creating games for years, this is the first fully original project with which we're launching a series of various narrative games. We wish to gain some attention from players and we think that releasing a short, free, quality game is a good move in that direction.
And if someone decides they like the game and wants to support the studio's future projects, we plan to make it possible. We will release an optional, paid DLC with several bonuses (we haven't decided on the exact contents and the price of the DLC yet).
As for the release date, we've picked the 131st anniversary of H. P. Lovecraft's birth – in our opinion, it's the perfect time to release a game that is a kind of tribute to his works.
As of now, you have a demo of the game on your steam page. How much of it would you say reflects the finished product?
The demo showcases about 30% of the story. In the final version, we will definitely improve many graphical and technical aspects and add several translations. We are still considering whether to grant the player more freedom and additional possibilities to interact with the environment – at the moment the game, as originally intended, features very simple mechanics, focusing on presenting the original text in a faithful and attractive manner.
What do you hope people will get out of the experience?
What we care about most is showing the "real" Lovecraft. Over the years, games, films and other writers have used elements of his prose, often departing from the ideas that stood behind the original works.
For this reason, we decided to use the full text of the story in the game – without cutting anything out or adding any additional passages.
What part of the project are you most proud of?
Primarily, we're proud of the achieved atmosphere, which, according to many players, perfectly reflects the one from the original – which makes us extremely happy, as it was one of our main goals.
We're also very pleased with the way players' reacted to the interesting trivia we've included in the game. They appreciate the fact that they can gain some insight into the process of creating the story and its historical background.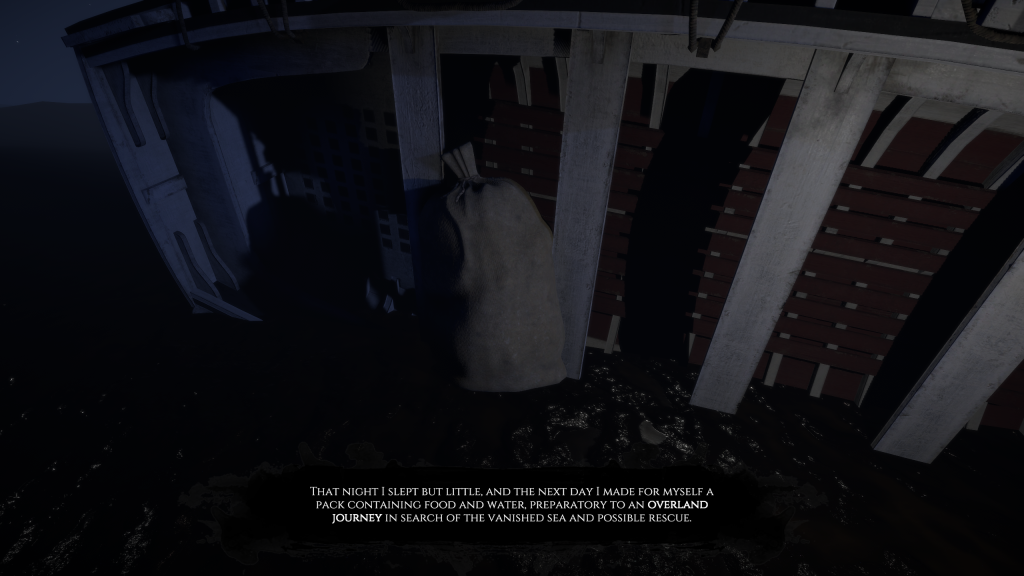 I've noticed you mention your current time constraints may limit various aspects of the game play. After the release date do you plan on updating Dagon?
It's hard to say at the moment, a lot depends on the game's reception among players and their feedback. We will definitely correct any major bugs if they crop up, and we don't rule out adding more languages.
How big is your game studio?
At the moment, we are a duo: one person is responsible for the production of the game, the other for marketing, writing and additional design. We also work with external companies and freelancers (graphics, translations, voice overs, etc.).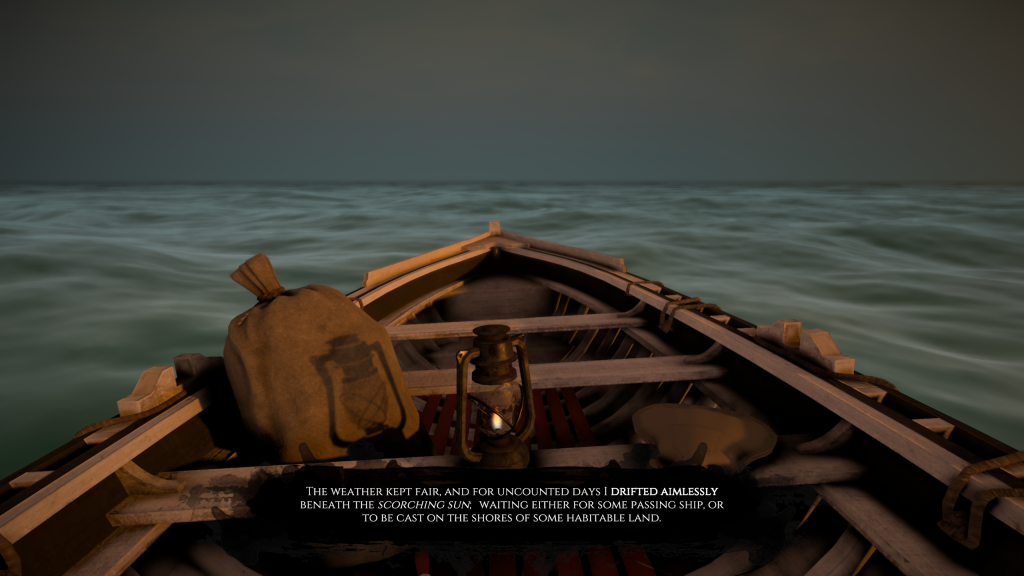 Do you plan on creating more horror content?
Definitely! We have a lot of ideas, some of our own, some based on classic horror and weird fiction stories. Much depends on the players' reception of Dagon.
Do you have any other games in the works?
Yes, the second project (temporarily put on hold pending Dagon's release) is called Tales of Herring Lake and can be found on Steam. It will be an unusual combination of a detective and… fishing game.
The player will learn several stories from different periods of the protagonist's life – beginning with childhood and ending with old age – all of them connected to the title lake.
The atmosphere will differ from tale to tale – from a teen adventure story, through crime, to light horror. Everything will be presented in the form of a 3D first-person adventure game.
Experience the Dagon Visual Novel Yourselves!
As the product available isn't complete, I can't in good conscious rate it, but what's available looks amazing! The creators mention how future plans depend on Dagon's reception. Be sure to check it out and tell them how you feel about it. Remember, it's free! It's almost 15 minutes long. You lose nothing! Check it out here on Steam.