The Plot
Travis Wren has the ability to find people – by touching items or walking through an environment. He is regularly hired by those who need a last resort – families of missing people. When the police cannot find them, Travis can. Maggie St. James, a popular children's book author, has been missing for years when her parents hire Travis to find her. Soon after, Travis disappears as well after finding a strange community called Pastoral.
After a few years, Theo – a lifelong member of Pastoral – braves the outside and finds Travis' abandoned truck down the road from Pastoral's entrance. Everyone in Pastoral believes that outside the boundary of their community, the trees are releasing "the rot." Those who leave Pastoral become infected with rot, making their blood run black and killing them.
Levi, the leader of Pastoral, makes sure that everyone inside Pastoral is protected by saging the borders and having Theo guard the gated entrance. Theo has disobeyed by leaving the border and finding Travis' truck, but he does not get sick. How is Theo immune? Will he and his wife Calla find the missing Theo and Maggie?
The Verdict
This novel reads like a fairy tale, connecting closely to the disappearance of Maggie St. James, a dark fairy tale children's book writer. A History of Wild Places hits every feature of horror literature that I love: cults, disappearances, the supernatural. Yet somehow, it doesn't work at all. Everything falls flat in this novel. The two twists are predictable and lackluster. I was not surprised by either, and I finished this novel feeling very let down, as there has been so much hype around this novel and its release.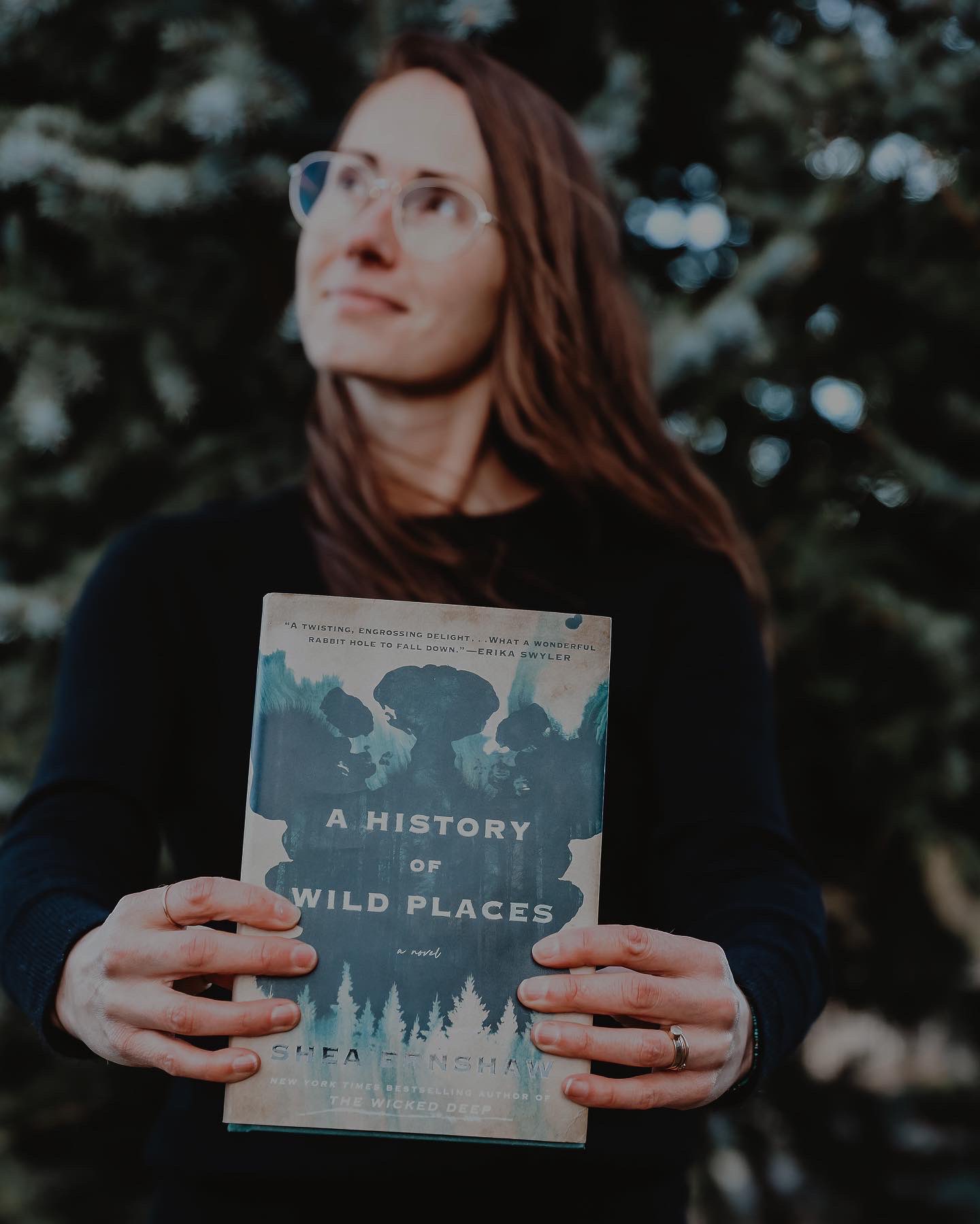 After finishing, I researched Shea Ernshaw and was not surprised to find that she is a young adult author and that this novel is her first adult text. This made it all come together. The writing does not transcend the level of young adult, even when you make it a horror novel. It was all just so predictable and I left the text feeling very disappointed. Perhaps this was because of the way that everyone is reading this and loving it, but I expected more.
I hate to disagree with everyone, but this novel was just okay. Not terrible, but not riveting, and certainly not anything new. This novel had the potential to blow my socks off, but the technique and craft just did not make it to where it needed to be for this book to stun.
If you don't have FOMO (fear of missing out), I'd skip this one. Fans of the thriller and horror genre will be let down if they take this one on.

(3 / 5)