Revival by Stephen King comes by the way of Audible for this review and its seems to be pretty polarizing. If you love Lovecraft, this is definitely the book for you – don't read another second of this review and just buy the book. If you've never heard of Lovecraft, then read on!
Revival – Spoiler Free Review
A gentle reminder, this review is for the Revival audio book version ready by Lemmy Constantine. I will discuss the narrator in a moment, but first let's take a dive into the world of Stephen King's Revival.
We start our journey somewhere in the 1960s in some small town. In many ways, Revival is a lot like other Stephen King books — small towns are horrible. I'm pretty sure I'm not spoiling anything here. Every time Stephen King opens a story in a small town, you just know them folk are in for a world of hurt. Revival is no different.
With Revival, though, we get an odd couple paring of a reverend and a boy. Mind you, Reverend Jacobs (for those of us not Church minded) means that the man can marry and his wife is the talk of the town. Imagine a small town where the only thing of note that happens is Cow-Chip bingo (it's that 'game' where you bet on where a cow will poop…no, really…). In the end, it's that small town nature that really builds Jamie Morton (the boy) and maybe tears him down a bit, the way only small towns do.
Speaking of tearing down, the Rev might be full Jesus at the start, but he has the doubt and fear of most of us. A little bit of tragedy can go a long way to expose what people say they believe (or maybe do but just in good times) and what they actually believe when the (non-Cow) chips are down.
After what seems like a 'so long and thanks for all the fish' moment, we zoom past the years (years seemingly kinder to some than others). What happens next might seem a bit of a forced pairing, but, as with much of King's work, it seems to 'fit'.
Lovecraftian
Without major spoilers–there are deep Lovecraftian themes and vibes here. The writing feels decidedly an act of love for horror years gone by. The vocabulary is Lovecraftian, the set ups, the inter-linking, and even the mythos all play a role in Revival.
What started out as subtle started to get louder and louder until a cacophony blasted from the page. It was a bit of a thrill to catch the first few strings and wonder 'Wait, is King really…' and then being rewarded at the end of the novel with such a passionate homage was worth the price of admission (or credit!).
Like I said, if you love Lovecraft, then Stephen King's Revival is definitely the book for you. If you despise Lovecraft, you might want to skip on through.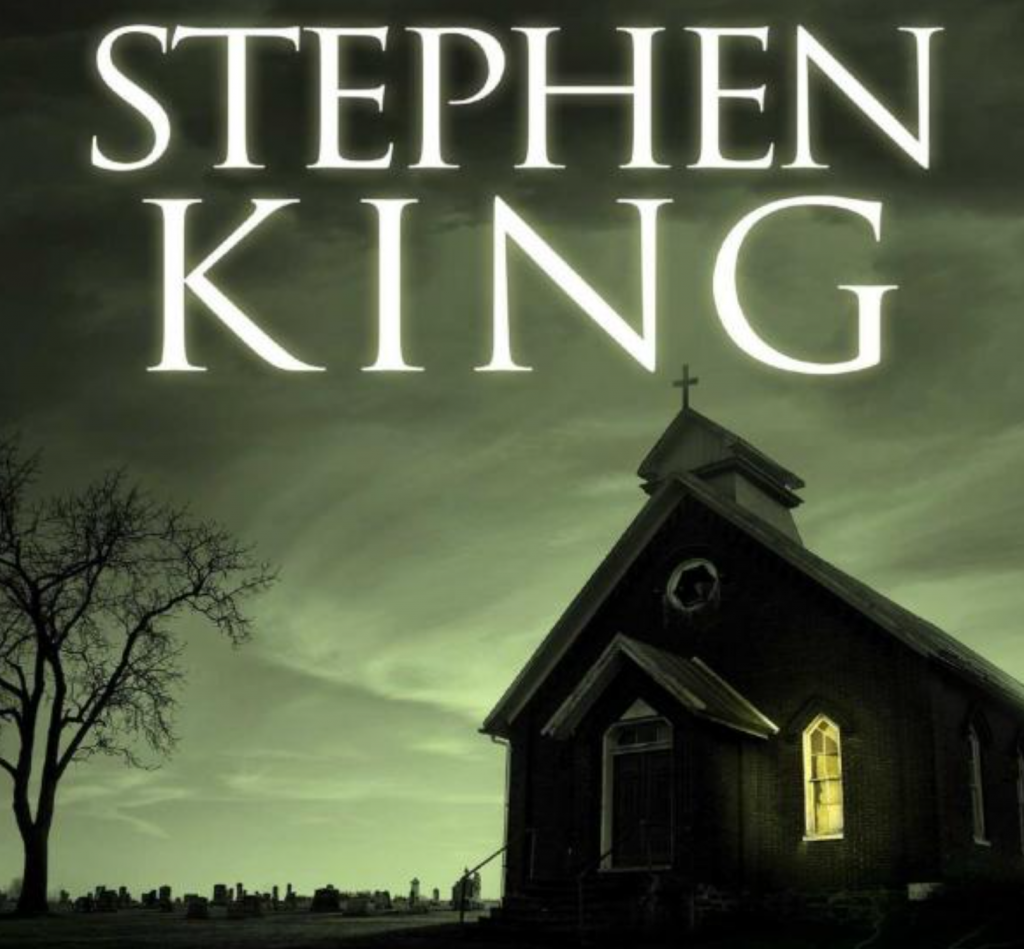 A note on Audible
Audible is an Amazon company that churns out what is the modern day equivalent of books on tape. If if you've ever had 'that' experience at the library or some long forgotten Borders or Book World shelves, then you know what you're getting into. No matter how good (or bad) the book is, if the narrator sucks then the whole thing crumbles.
Although not Will Patton or Craig Wasson, two of King's strongest narrators, Lemmy Constantine gives a commanding performance in Revival. He hits the notes and puts the right energy and emotion to leave the dear listener wanting more. If you aren't into Lovecraft, give the sample of the audio a try and see what I mean.
Stephen King's Revival – Score
Revival, as an audible book gets a 4.8 from me. It's smooth, the story has a decent hook that develops well, and if you're a Lovecraft fan then this is a no-brainer. If you've never hear of Lovecraft (I'll link a few below), then you might miss some of the 'inside' jokes King puts into this novel. Either way–fan or not–it's well worth the credit.
(4.8 / 5)
Where to buy Stephen King's Revival?
If you want to check the book/movie/show out, feel free to click on below via Amazon. Remember, if you buy, we do get $.