This time on Nightmarish Nature we are examining wasps. Wasps are truly terrifying, and not just because some of them sting or are aggressive, though those are often the first ones we think of because we as humans come in conflict with them more directly. No, wasps are extremely varied and some are just outright bizarre… stinging doesn't even begin to touch on the worst horrors they can inflict.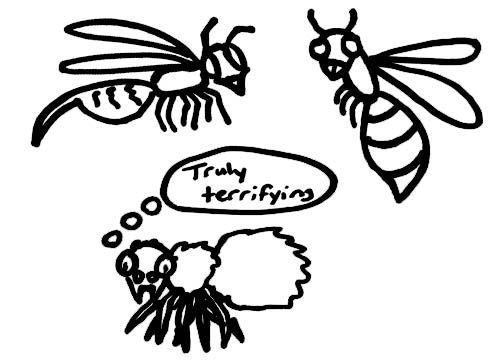 Now many wasps are actually very helpful to us humans. They act as pollinators and keep pests under control. But if you are another insect, especially a large or fleshy one bulking up, watch out. An encounter with the wrong wasps can mean an untimely and horrible death. A few wasp species will disassemble and eat insects bit by bit but that's just the start of it, others do even more sinister things.
There are parasitic wasps that will lay their eggs in or on a host insect, like a large beetle, a cicada, a spider or a big juicy caterpillar – there's pretty much a wasp for everything… A female may sting said insect to subdue it while she acts out her nefarious plans for the next generation (I once watched a spider hanging out in an outdoor potted plant whose fate was sealed, unaware of the horror that awaited it as a female wasp flitted on and around it, stinging and laying eggs before flying off again). Different wasps have different host insects and strategies for this, but the result is pretty much the same. Essentially, when the wasp's eggs hatch, the larva will eat the creature from the inside out, either saving its vital organs for last or waiting until the time is right.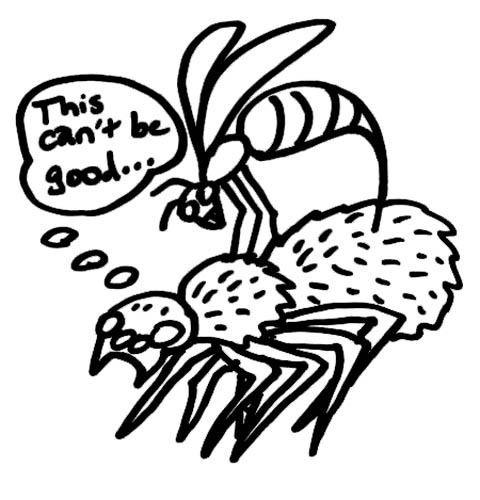 Caterpillars are especially susceptible to this in all stages of development: egg, caterpillar and pupa. Some species of wasps will lay eggs among caterpillar eggs, others will lay them within the caterpillar eggs, and still others will target the caterpillar itself, or even its pupa. Most build upon the host's voracious appetite and ability to grow in mass so quickly, waiting until the opportune time to engage in their own frenzy of consumption. Some wasps will even target other wasps that target caterpillars, and this can go like four layers in – it's like Inception level consumption from within.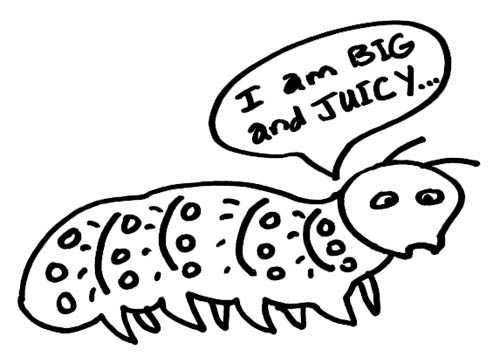 And weirder still is the mutualism found between fig trees and very small wasp species. Both are dependent upon one another for their reproductive cycle to be complete. It's very complicated and I won't do justice to the cycle trying to explain it, so I recommend that you check it out here on the US Forest Service site.
Anyway to make a long story short, eating figs can even result in eating wasps. Crunch. Crunch. It isn't actually all that terrifying though; the fig breaks down much of that matter (especially from the original female insect) to use itself as it ripens. And honestly a lot more foods contain insect parts than you may be comfortable with already, they're pretty much in everything… So that horror aside, the coevolution of figs and wasps that has gotten them to this point is really quite remarkable.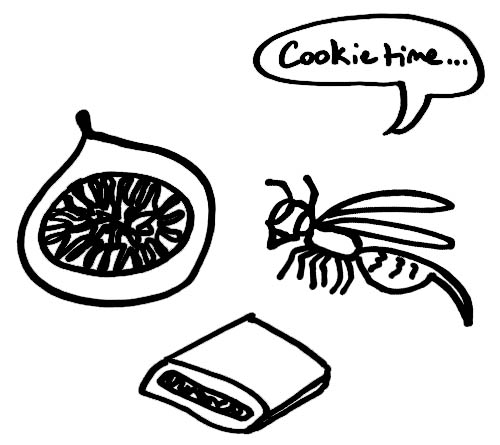 Wasps are truly extraordinary. Many species are super specialized in their life and reproductive cycles. There are over 900 species of fig wasps alone, each dedicated to a different species of fig tree. And the parasitic wasps are also very specialized, with different species targeting different hosts at different stages of their development.

If you have enjoyed reading about wasps here in Nightmarish Nature but missed previous segments, feel free to check out Vampires Among Us; Perilous Parenting; and Freaky Fungus.
Nightmarish Nature: Freaky Fungus
It's time for another Nightmarish Nature segment. So far we've considered Vampires Among Us and Perilous Parenting; this time we will look at Freaky Fungus.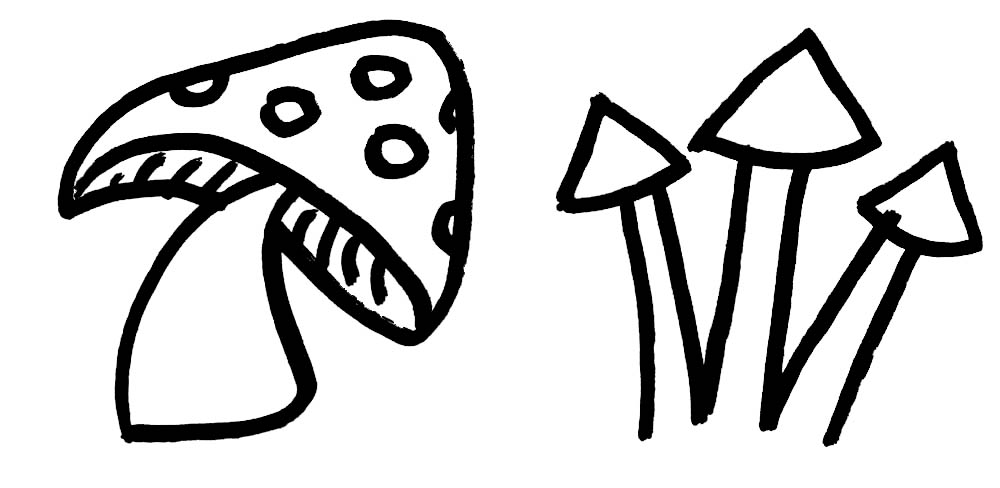 Maddening Mushrooms
Now I'm not talking about your aunt's mushroom pate, I'm talking about mind-controlling tendrils of terror. They aren't animals, they aren't plants, they aren't yummy mushroomy goodness, they aren't magical (at least not the good kind of magic) and they're actually kind of terrifying, especially if you're a bug.
Essentially there are whole subspecies of cordyceps fungus (as well as others) that spread through insect hosts, and no, it's not like a bad dinner party where your guests just don't take hints but more a sort of Invasion of the Body Snatchers. Well, more specifically like The Last of Us. Variants of these fungi are very targeted to specific bugs, and certain species of ants, beetles, spiders and even mantids can find themselves afflicted by this. The results aren't pretty, and it's also called zombie-ant fungus for good reason.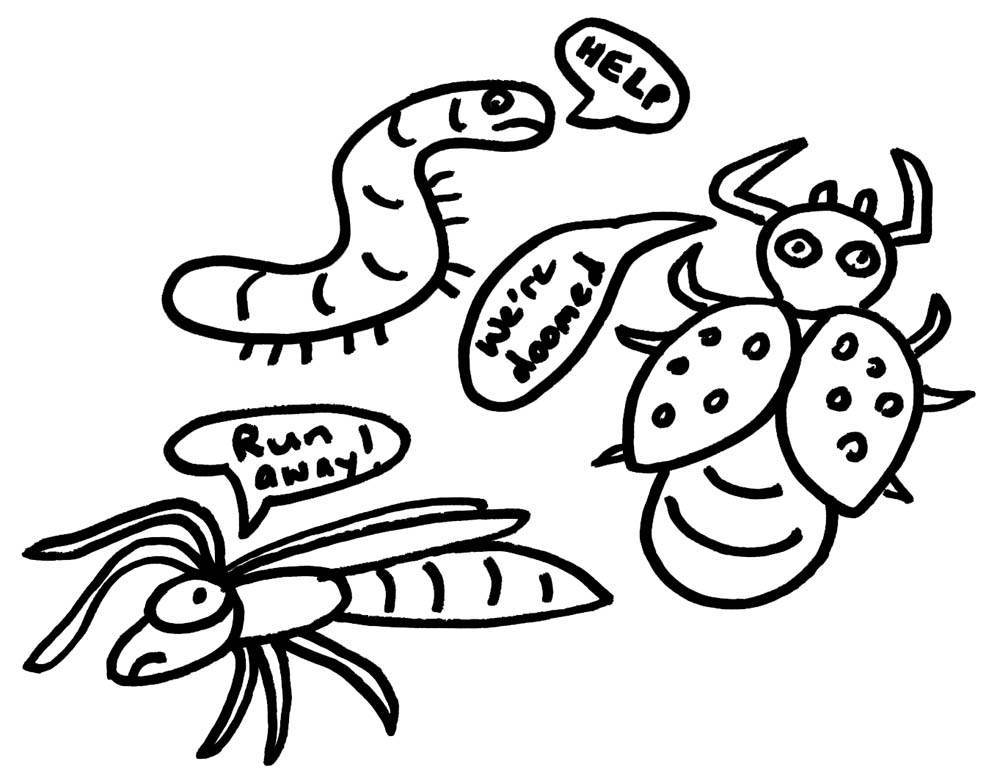 Spore Sabotage
So the fungus spreads its spores through the air where they comes in contact with new host insects of its selected type and are absorbed into the body. Once they find an appropriate specimen they begin the takeover… An insect affected by the fungus will begin to behave oddly as the fungus signals its brain to act in ways that the fungus needs it to in order to complete its own life cycle. The host will not engage in its normal buggy activities while the fungus drains it of nutrients and prepares it for the next wave of terror. The fungus can even grow tendrils to control muscle movement, puppet-mastering the host's body.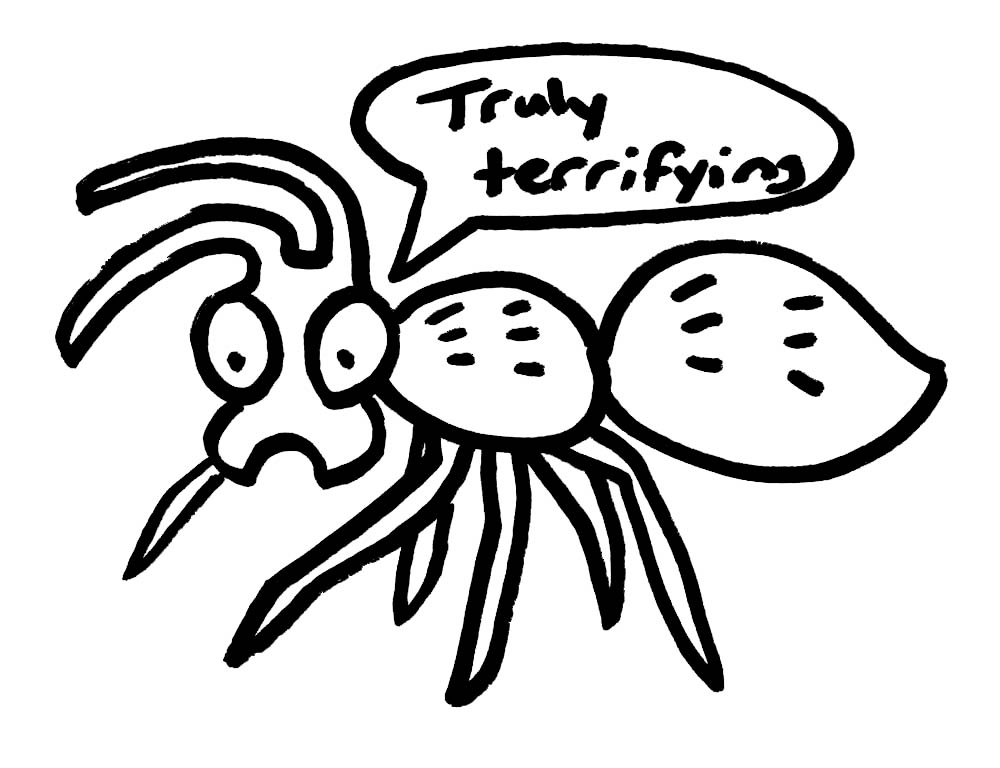 High Times
As the fungus grows and prepares to send forth spores, it sends signals to its host to climb as high as it can, perch atop a plant or blade of grass or whatnot, and clamp down with its jaws in a death grip, to contort itself into a perfect spore-dissemination cannon. The fungus will grow long tendril blooms out of the insect's body to rain down more terror on new unsuspecting hosts going about their buggy business. If the insect is a social creature (like an ant), it's nest-mates may also try to drive it as far from their home as possible out of fear of what will soon come to pass. As these spores implant themselves in new host insects, the cycle repeats itself.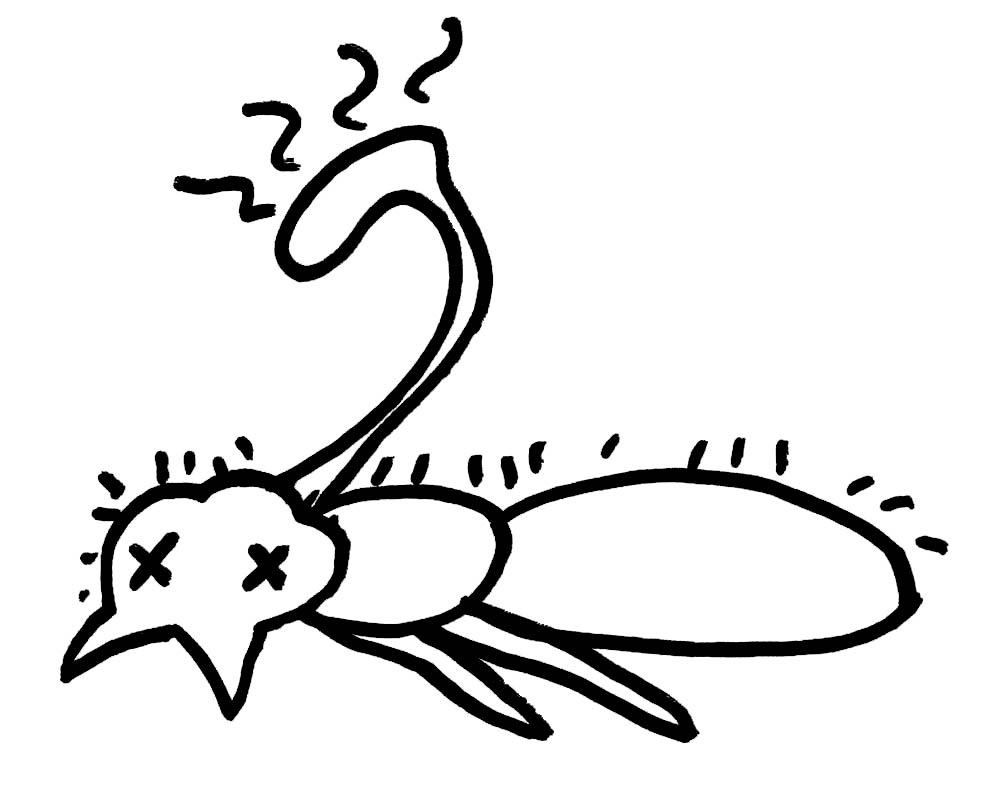 Here's a link to National Geographic, not for the feint of heart. This is enough to strike terror into the heart of every ant, among many other bugs.
So essentially here's yet another reason to be glad you're not a bug. Because you don't want to fall victim to a zombie body snatchers fungus takeover. Frankly, I'd prefer the sneaker-squash to the slow and confusing death that this sort of thing brings.
Nightmarish Nature 2: Perilous Parenting
Returning to our new series on Nightmarish Nature, last time we looked at some Vampires Among Us. This time we will consider some Perilous Parenting…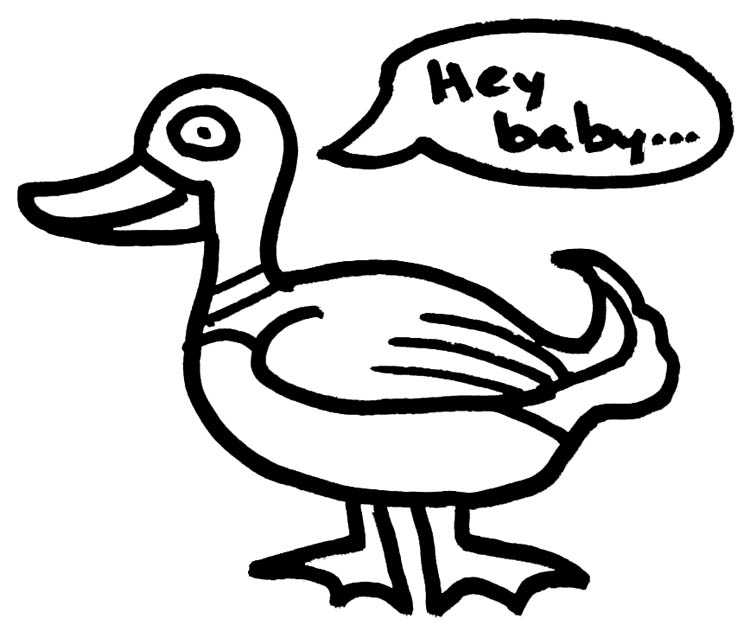 Becoming Parents
I'm not going to go into reproductive habits among the natural world. Some of that is outright horrifying too, at least in terms of our human-normative perspective. Yeah, angler fish have attachment issues. Spiders & mantids are totally safe word averse, courting death as much as sex. And ducks are more than kind of rape-y. But rape is still NOT our sponsor and this isn't intended to be an R- or X-rated segment. So instead we're going to skip right to parenting perils…
Parenting is inherently scary for first-timers seeing as how there's no instruction manual or anything that comes along with the new role. And now you're responsible for a totally new little critter knowing that a lot of its mental & emotional baggage issues will start with you. It's a huge responsibility, and some creatures have developed some fascinating strategies to deal with raising their young before sending them off in the world. (As opposed to those who just let the kids fend for themselves starting out completely on their own, that's a different kind of horror.)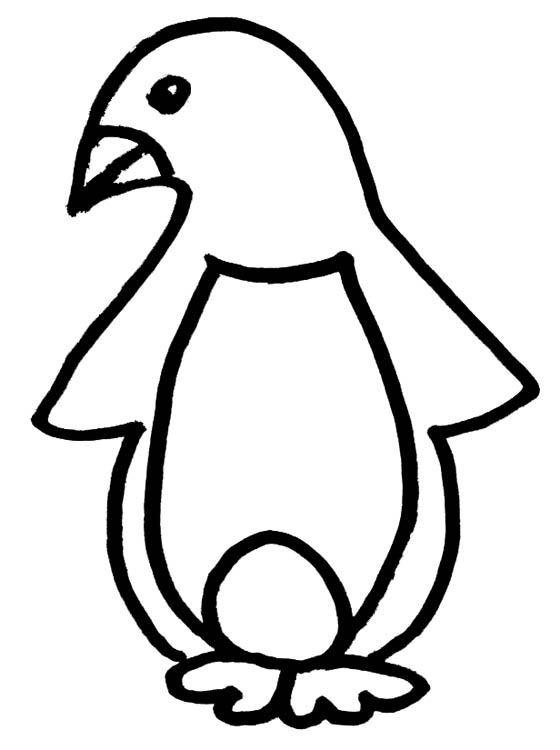 Parenting Perils
There are parents who die for their offspring, like octopus. There's the sort of devotion that comes from sealing mom in a tree to sit on the eggs, relying solely on dad to feed her (hornbills) or from having all the dads huddle together for survival, holding their eggs on his feet to keep the babies alive during the harshest winter ever (Emporer penguins). And there's the kind of cuteness that comes from having pouches, like kangaroos and sea horses, which are totally not the same for oh so many reasons, but both still kinda adorable in their own ways. (Remember, it's not just moms but dads too.)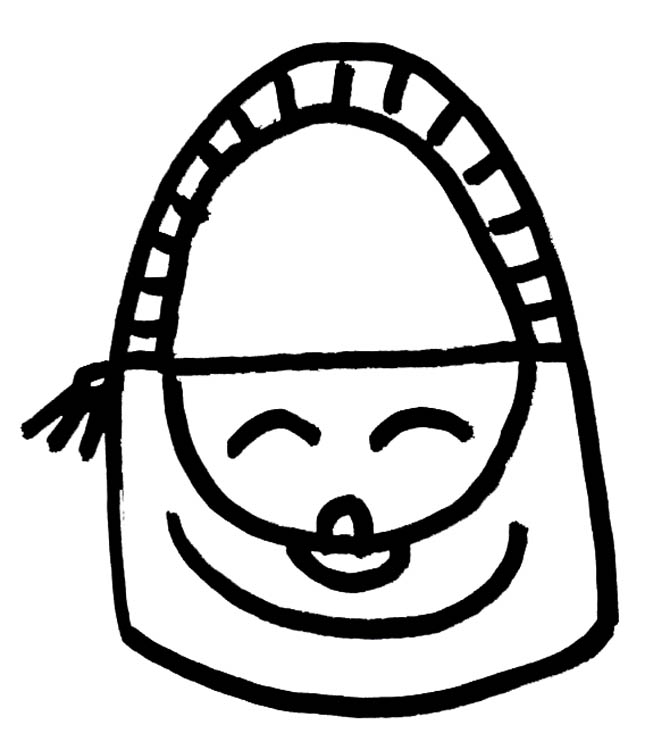 Where This Gets Horrific / Trypophobia Warning
But I think the most terrifying parenting horror stories for me are those things that trigger trypophobia or worse. Oh by the way, if you are afraid of or disgusted by clusters of slightly varied objects, you might want to sit the rest of this segment out. In fact don't even keep reading, just go back to thinking about cute things with pouches, like good designer handbags (so hard to find these days).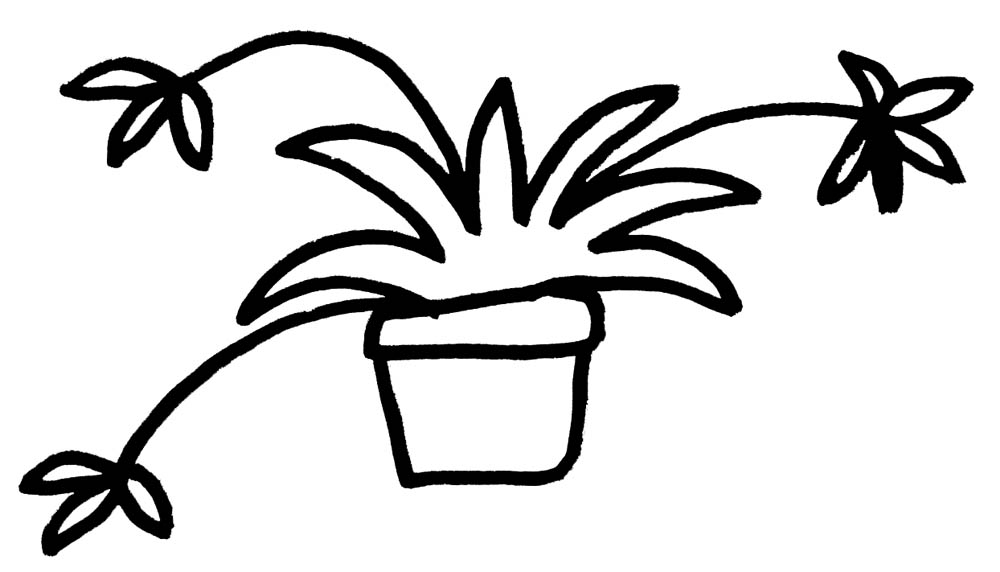 Plants
So I'm going to look at this first from the plant world. A coworker once brought in a mother-of-millions plant to work to share around, which was the first time I encountered the species. Now these aren't your spider plants which send off little offspring on stalks to start anew a ways off. Oh no. These succulents form little tiny baby plants along the edges of their leaves that fall off and start growing beside themselves. Some make it, some don't (competition for resources when you're all living literally on top of each other can be harsh, but you're obviously in a great location so why not share the bounty?) That doesn't sound so bad until you remember the "millions" part of this. These plants can be very very VERY prolific. Think rabbits on steroids but a couple orders of magnitude on steroids, so more like bugs or fish or something. The sheer quantity of it honestly kind of creeps me out, so needless to say I did NOT adopt one of my coworker's plants.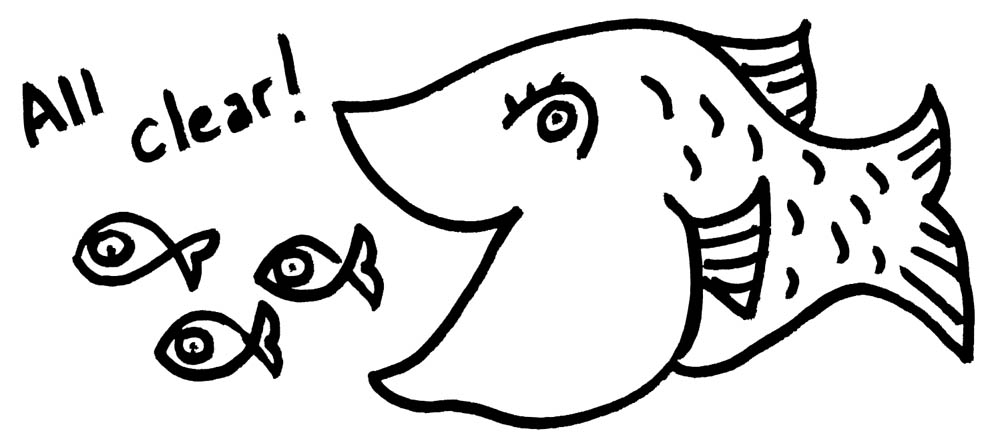 Bugs and Aquatic Life and Baby Central
Moving on, as mentioned, lots of bugs and water critters breed like rabbits on steroids on steroids, so they are kind of naturally prone to the whole trypophobia thing, though a lot of them are also pretty hands off. There's those jumpy fish who let the babies swim in their mouths for safety at the slightest sign of danger, which is both creepy and cute and so a little bit spoopy in my opinion. And spiders and scorpions will carry lots and lots of tiny babies on their backs. Tiny baby spiders are also known to balloon en masse on little strands of silk to drift on the wind to new homes where they can forge their own lives, hoping to land in primo locations and not someplace uninhabitable. (Please oh please let me drift to the penthouse suite and not the dump…)
Surinam Toads
But the one that really takes the cake in my book is the surinam toad. They're kind of weirdly flat creepy looking creatures in all the good, bad, ugly categories to start with. You know, perfectly suited to being mistaken for leaves in the mud by both predators and food. But their parenting style gets even weirder than their physical appearance. So, the male toad will entice a female to mate with him and then shovel their fertilized eggs on to mom's back to be absorbed into her skin when it grows around them, kind of like bubble wrap. And then, when the time is right, the true horror begins…
Surprise! They all pop out, with all of the babies literally erupting from little tiny holes in mom's flesh. Let that sink in a minute. I'll repeat in greater detail in case you weren't listening. Mom develops the fertilized eggs under her skin in these little pockets on her back through all beginning life stages, from hatchlings to tadpoles to fully formed froglets, until it's time two to three months later, when she births LOTS of little baby toads. The tiny toads literally erupt from beneath mom's skin to swim to the surface and fend for themselves. She then molts and starts the cycle anew.
Just, no, I can't even… So that's it, I'm done for now. I'll leave you with that image burned into your psyche as your last impression of this segment of Nightmarish Nature. Until next time…
Nightmarish Nature: Vampires Among Us
This is the kickoff to a new series exploring nature that is kind of horrifying, at least in ways. Our first subject is Vampires Among Us. There are lots of animals named for vampires, sometimes due to folklore and sometimes for their appearance (like the Vampire Squid), but most of these animals don't have blood sucking tendencies.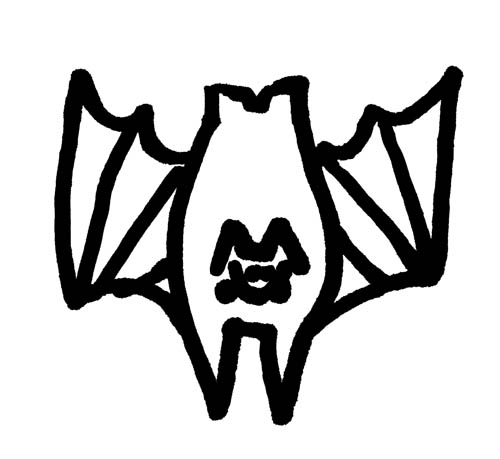 Bats & Birds
There are legit vampire leaf-nosed bats in Central and South America that drink blood. They feed on mammals and are often shown to feed on livestock. They'd be kinda cute if they weren't so creepy. There are also vampiric birds: some finches in the Galapagos have developed the taste for blood of other birds, mainly seabirds that flock to the islands to raise their young.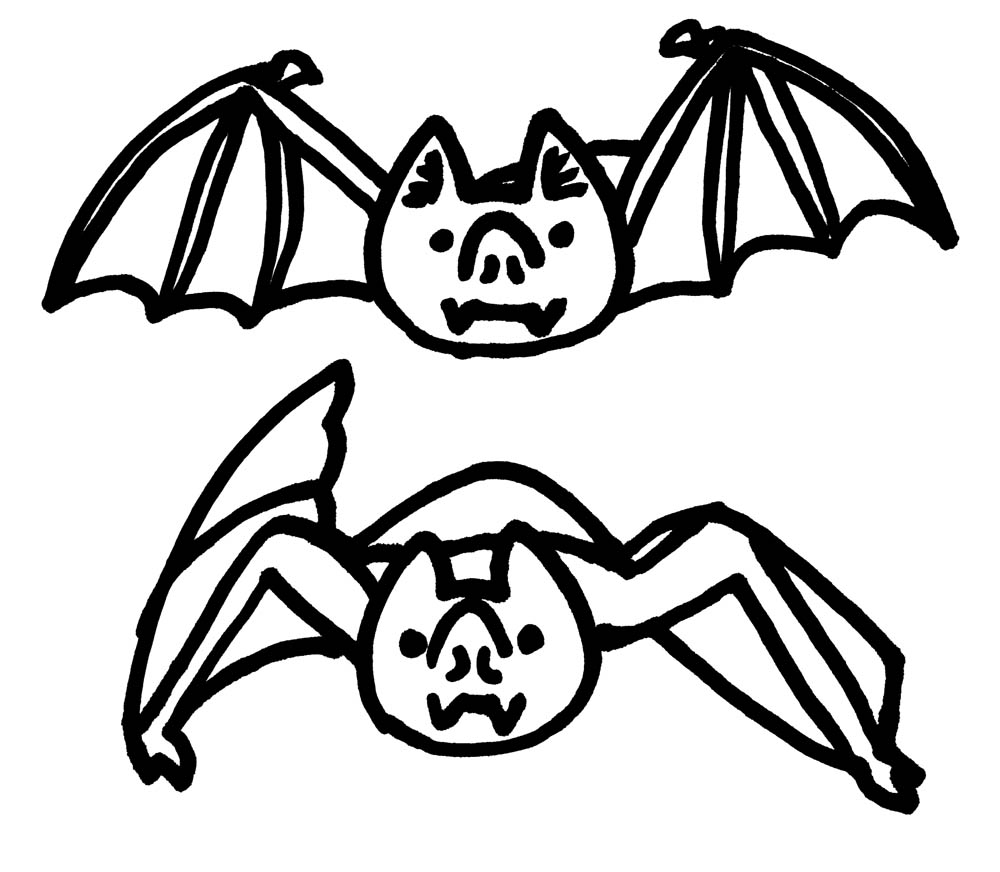 Leeches & Lampreys & More
And then you get into leeches and lampreys and other denizens of the water that are known to attach themselves to larger creatures and drink their blood. Leeches were even believed to have medicinal value (and still are in certain circumstances). And there are also numerous plants that are known to be parasitic and feed on other plants, wrapping their roots or vines around others to steal nutrients.

Spiders
Now I'm going to drift off into the realm where this becomes truly horrific. Spiders. Now, spiders aren't vampires per se, seeing as how they actually kill their prey – they don't just feed off of it while it remains living and wanders about its business. But because of their structure, they cannot eat solid foods, so they have to inject their prey with enzymes to liquefy it so they can slurp it out like a protein shake. That's sort of vampirism on steroids if you ask me, just the kind that no one is coming back from.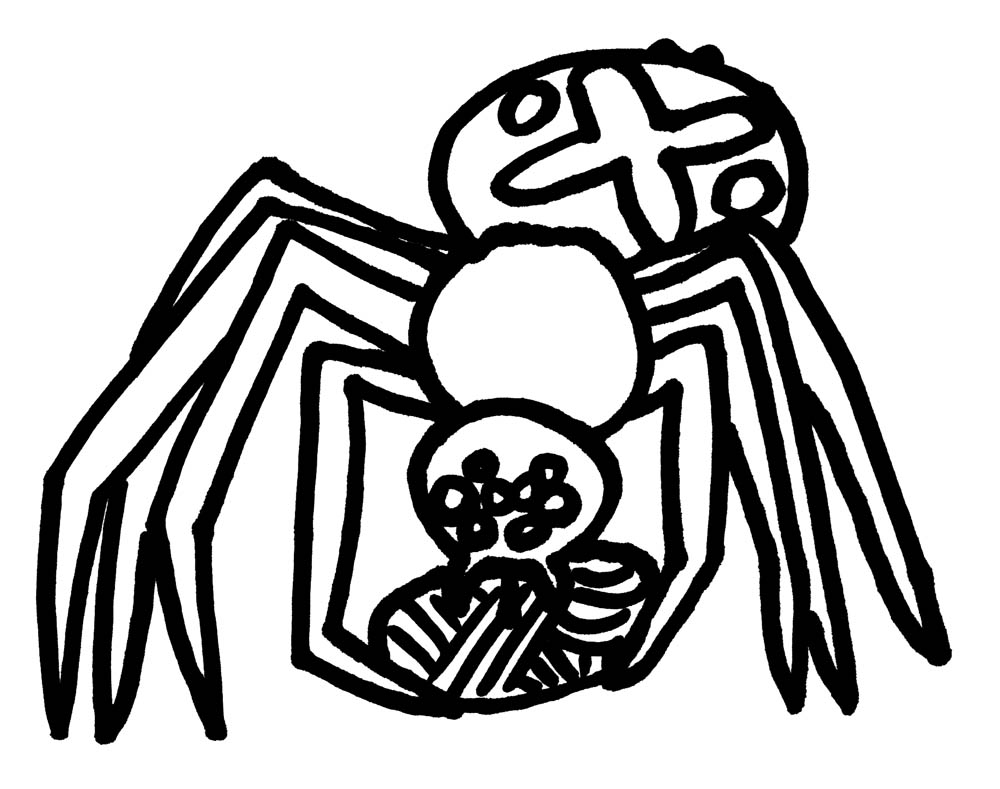 Bloodsucking Bugs
But let's get back on topic. Now let's consider mites and ticks and fleas and mosquitoes and the like. Some drink blood for their survival; others do so as part of their reproductive cycle (like mosquitoes which otherwise eat fruit and nectar but need the extra protein from blood to grow their eggs).
Ticks need to feed on blood once at every stage of their life cycle and can pick up diseases along the way (like Lyme Disease) but don't always do so. Different ticks are more likely to come in contact with different things and often humans are not their preferred meal but they are opportunistic and will feed on whatever is available when necessary. Symptoms of illness from tick bites may take years to develop and can have really weird side effects (like the allergy associated with Lone Star Ticks which makes a person unable to consume mammalian flesh).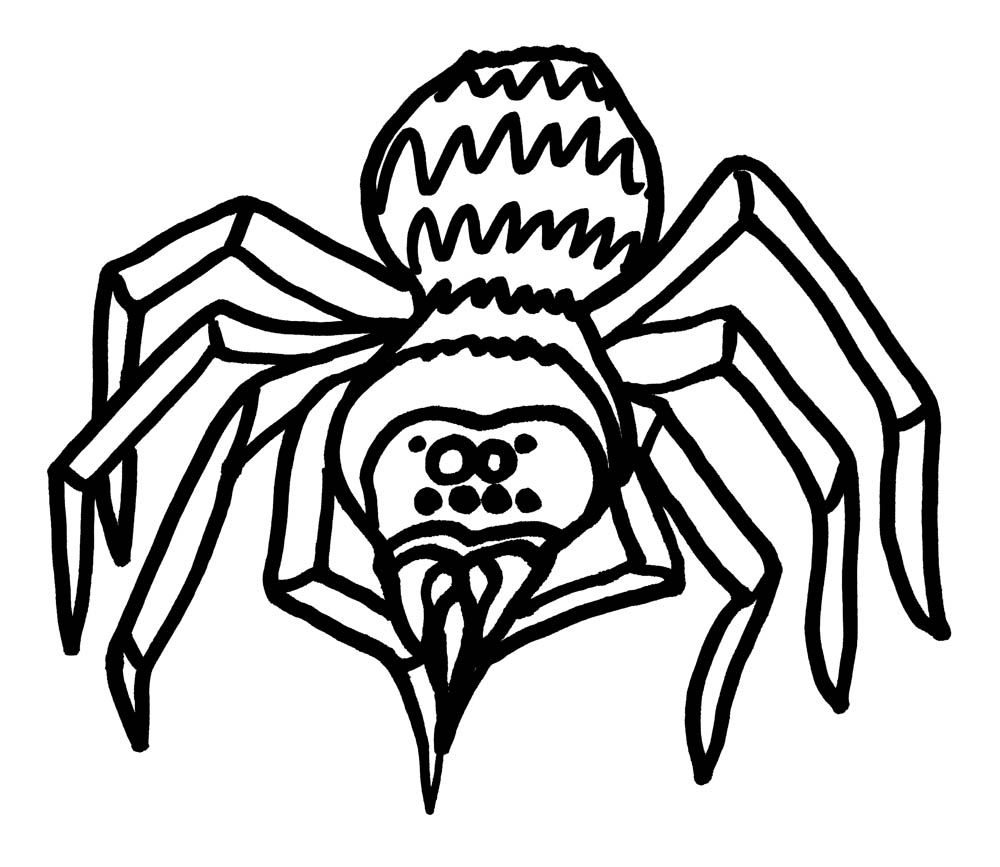 Anyway, here are some brief glimpses of vampirism in nature. Thank you for joining us for Nightmarish Nature and may you avoid getting bitten by any true vampires among us… And I still think spiders take first place in the creepy eating category here, even if they aren't technically vampiric.