How far would you go, would any of us go, for someone we love? Most of us would say we'd do anything for them. We'd die for them, kill for them.
That's probably never going to be asked of most of us. What will almost certainly be asked of all of us, is to change parts of who we are. That's the challenge that Dexter is facing in this episode.
Rita thinks that Dexter's a heroin addict. That's not true, of course. But he does have an addiction. One that's troubling him.
The police are hunting the Bay Harbor Butcher, with the help of Special Agent Lundy. He's recruited Deb into his special task force. She is not so thrilled about this. She's still recovering from the Ice Truck Killer, and the last thing she wants to get tangled up with another serial killer.
Lundy, though, refuses to let her quit the task force. He sees strength in her, he says. It feels very much like he's stepping into a father figure role for her. This is something she could use.
Dexter is hunting again. Telling himself that he's not going to kill the target. He just wants to have someone in his sights for when Agent Lundy isn't lurking about anymore.
The person in his sight is a car salesman who brutally raped and murdered two women. When Dexter realizes he has another woman in his sights, he decides to take a chance and kill the guy.
It's a delightful irony that he's stalking a car salesman while he's struggling with honesty with Rita. Rita would like him to be going to Narconon meetings. He doesn't want to go, worried that these addicts will see him for who he is. What he doesn't realize until later in the episode is that they do see him. They see him as one of their own.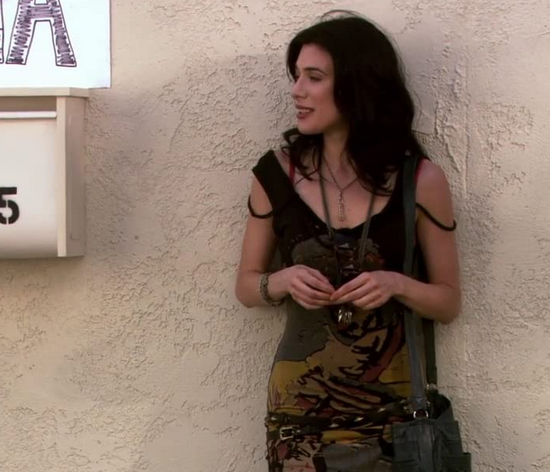 This was a great episode for Dexter finding parts of himself that he didn't think were there. He's realizing that he cares for Rita and the kids. More so, I think, than he thought himself capable.
Things are moving along in this season. I'm sensing some new enemies creeping in the shadows. I guess we'll have to wait and see when they decide to emerge. 
Thanks for reading. If you buy anything from the links below we do get some money back.