Body Horror has become a Canadian institution, and we have David Cronenberg to thank for that. Sure, it may be true that there are other notable directors in the genre, but none that match the same level of ingenuity and prestige. With films like Scanners (1981), Shivers (1975), and The Fly (1986) on his résumé, Cronenberg is a driving force within the industry, both locally and abroad.
His work is the stuff of legend, and it's a real tragedy that he isn't a household name outside of the Great White North. That is not to say that he hasn't been recognized for his many achievements, though. Quite the contrary – he has won several awards over the years and is frequently mentioned when discussing the best directors of all time. Hell, they even made him a Companion of the Order of Canada in 2014. In summary, he is an absolutely massive figure in the world of Canadian cinema. And for good reason.
Out of all of David Cronenberg's projects, Videodrome (1983) is arguably his tour-de-force. A psychedelic journey into the heart ultra-violent media, Videodrome features some of the strangest images to ever appear in a horror film. With a clever plot, unsettling atmosphere, and phenomenal acting, it truly is a contemporary classic. Today, we will be examining this film and it's many shining merits. So, let's get into it.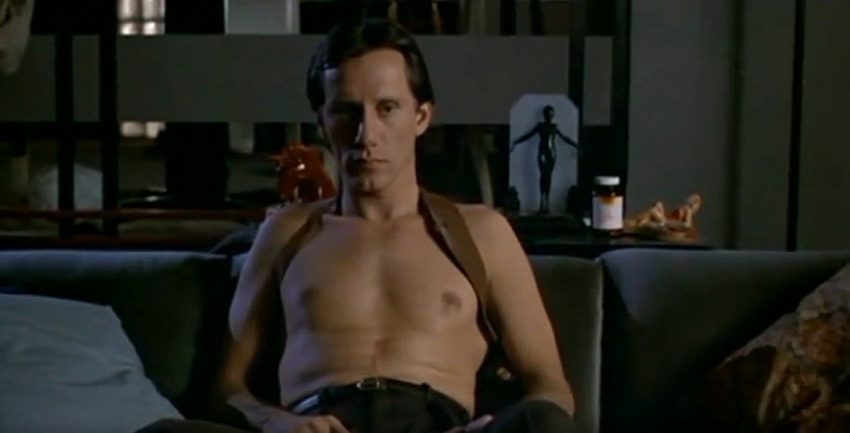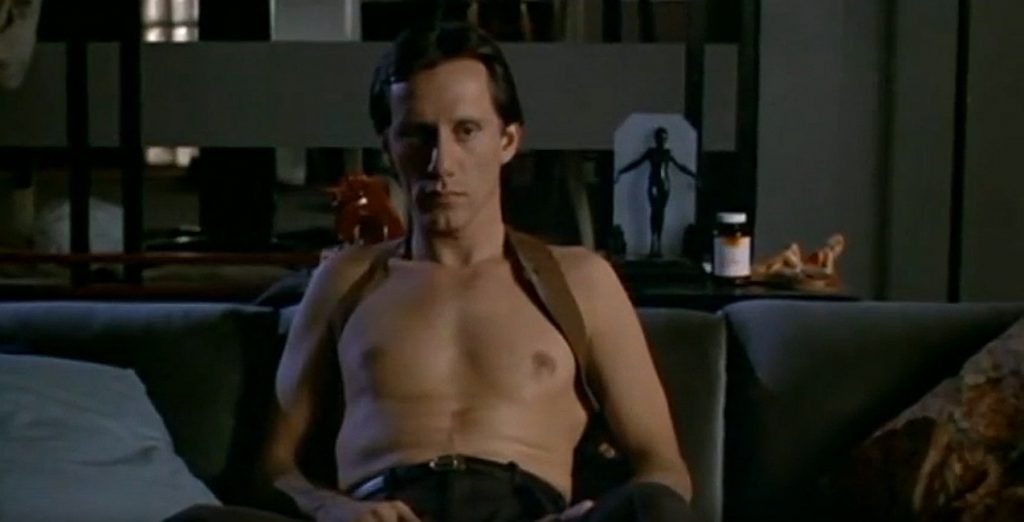 Coming Soon on VHS
Videodrome stars James Woods, Debbie Harry, Sonja Smits, and Leslie Carlson in its leading roles. It was shot on a budget of 5.9 million dollars and was released to theaters in the United States on February 4th, 1983. Filmed in Toronto, Ontario, and featuring a bevy of local talent from around the country, Videodrome is about as Canadian as they come. Unfortunately for the film's production, it did not gross anywhere near its budget upon its initial release. However, it has since gone on to become a highly respected cult classic, that is widely admired for both its style and commentary.
The plot of the movie follows the character, Max Renn. He is the slick-talking president of a television station in Toronto called CIVIC-TV, which specializes in delivering a particularly sleazy brand of content to its viewers. After discovering the rogue broadcast of a show that exclusively features torture and snuff, Max begins to search for a way to add the program to his roster. This proves to be a decision that has disastrous consequences. What begins as a ploy to boost ratings soon spirals out of control and transforms into a full-blown, hallucinogenic nightmare. Max quickly finds himself thrust directly into the dark world of Videodrome, and must unravel the mystery behind it before it can consume him and everyone that he knows.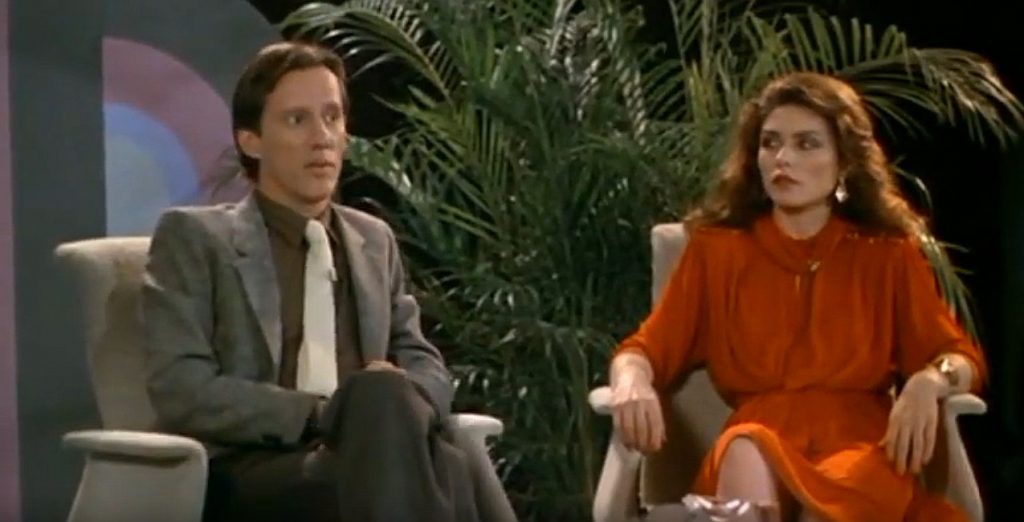 A Very Strange New World
Videodrome is one hell of a picture. As I had previously mentioned, the performances in the film – especially those given by Woods and Harry – are spot-on. The story is masterfully written and presented, and the surreal nature of the events that take place make for captivating viewing. From a technical standpoint, it is wonderful; a real treat for the eyes to behold.
One of the more fascinating aspects of Videodrome comes from rewatching it through a modern lens. The film contains some troubling predictions about the future, especially in relation to the topic of social media as it exists today. In fact, you could even say that it is almost prophetic in this sense. The idea that our lives on the screen will someday become more important than the ones we experience in the flesh is resonant now more than ever. Although the screens in our case are attached to a computer rather than a television set, one still can't help but feel like Cronenberg has struck a nerve with this narrative. At the very least, it is certainly something that deserves a more contemporary examination.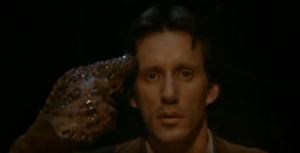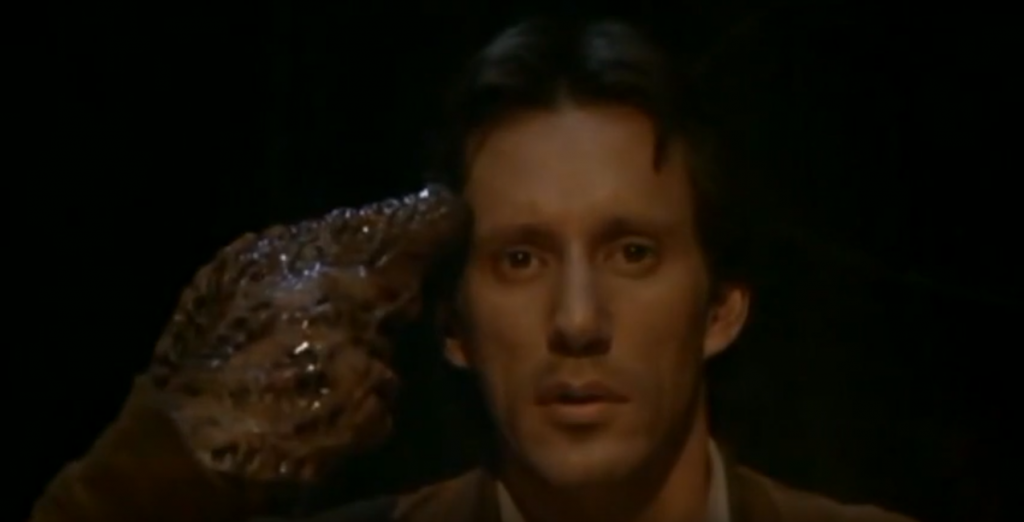 Long Live the New Flesh
What else can I say? At the end of the day, isn't that the hallmark of any great work of art? Its ability to ignite a conversation – even if it is over three decades after the fact? Thought-provoking, visually stunning, and boldly confrontational, Videodrome is a prime example of excellence in filmmaking. It is one of the few movies that I genuinely believe that every horror fan should see at least once over the course of their lives. If they choose not to, then they are definitely missing out.
For all of the reasons mentioned above, I give David Cronenberg's Videodrome (1983) a perfect score: 5 out of 5 Cthulhus. It simply has something that most other films don't. It has a philosophy – and that's what makes it dangerous.

(5 / 5)
Watch the Official Trailer for Videodrome (1983), courtesy of YouTube Movies, below.
---
If you enjoyed 'Canadian Classics: Videodrome (1983)', then please feel free to check out our other articles on film and TV, here.