I don't care what anyone might have to say about it, I make no secret of my love for The Toxic Avenger (1984). In fact, I wear it proudly on my sleeve. I have adored the film ever since I was a teenager. It is everything that I have grown to enjoy in a movie. Every single guilty pleasure, packed nicely into a neat little package for my consumption. To me, it is perfection – the Holy Grail of trashy cinema.
I suppose that's why I also like Toxic Tutu (2017) so much. It's a trip down memory lane, with tons of old footage, cameos, and extras included. In summary, it is a Toxie fan's wet dream. A cross between mockumentary and dramatic narrative, Toxic Tutu is a winner on all fronts. Seriously, if this sounds at all like the kind of thing that you might be into, then I strongly recommend you give it a try.
But wait, there's more! Toxic Tutu is also the latest film from Troma Entertainment to feature Mark Torgl. To any real Troma fanatic, he is a man that needs no introduction. He is a living legend. A mythic figure who walks the Earth in shadows. He is the one, the only – Melvin the Mop Boy! That's right, the skinny kid who works at the Tromaville Health Club. The one who falls into the drum of toxic waste after a prank goes terribly awry, subsequently transforming him into Toxie: the Monster Hero that we have all come to know and love.
I was lucky enough to have a chat with Mark recently, about an assortment of things. Check out the interview below.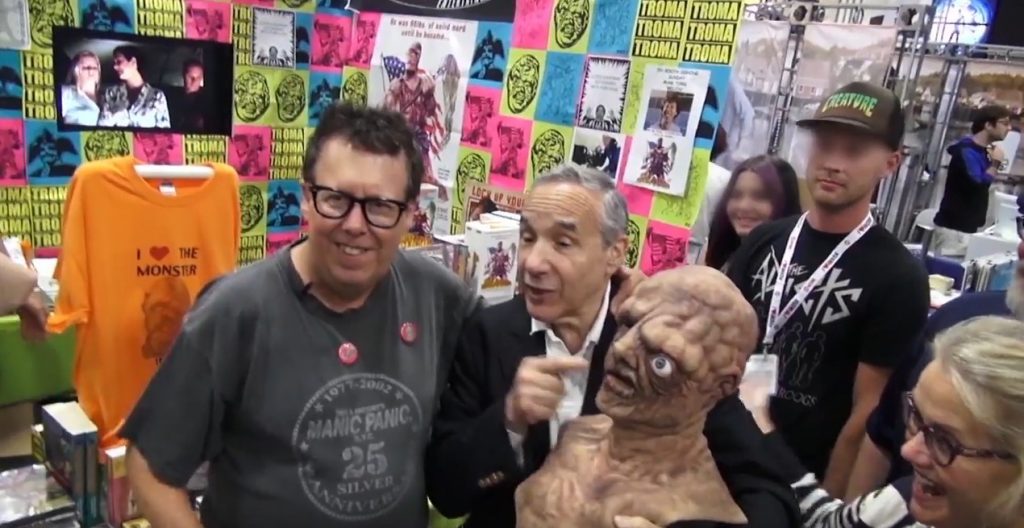 Just Two Grown Men, Talking Tutus
LJ: Hello, Mark. Allow me to begin by thanking you for taking the time to speak with me today. I am a huge fan of The Toxic Avenger and I absolutely loved Toxic Tutu. It really did feel like a blast from the past, and I thoroughly enjoyed seeing all of the familiar faces that made an appearance in it. Can you tell me a little bit about how the idea for the project came to fruition?
MT: Toxic Avenger was made 30 years ago; where my character Melvin becomes Toxie. 5 years ago, the monster convention Mad Monster Party, based out of Charlotte, North Carolina, called me and said their fans wanted to meet me. I had never done a monster convention, as I've been successfully working as a TV editor in Hollywood all these years. So I thought it would be fun and agreed to participate. My only requirement was that my fans must be allowed to tickle my ass with a feather when they wanted to. My film school friend Joe Nardelli asked if he could come along to document my experience at the convention. I said yes and Toxic Tutu was born.
LJ: One of the more interesting aspects of Toxic Tutu is how the first half is shot largely in the style of a documentary film. The use of interviews and convention footage was definitely a nice touch. While I was watching it, I genuinely found myself wondering exactly how much of it was real and how much was scripted – aside from the obvious stuff, I mean. So, instead of wondering, why not just ask the source directly? Were there any nuggets of truth slipped into the movie, and if so, how many?
MT: We started out making a regular documentary. The convention backdrop really was the motivating force. Most of the fan interviews are authentic. But as I started doing more and more conventions we met a lot of great and unique fans that wanted to be a part of the movie, like Jonny Fairplay of 'Survivor' fame, who wanted to be the villain. The fictional narrative for Toxic Tutu evolved as we shot footage over 3 years and became 'The Almost True Story Of Whatever Became Of The Toxic Avenger's Melvin The Mop Boy'!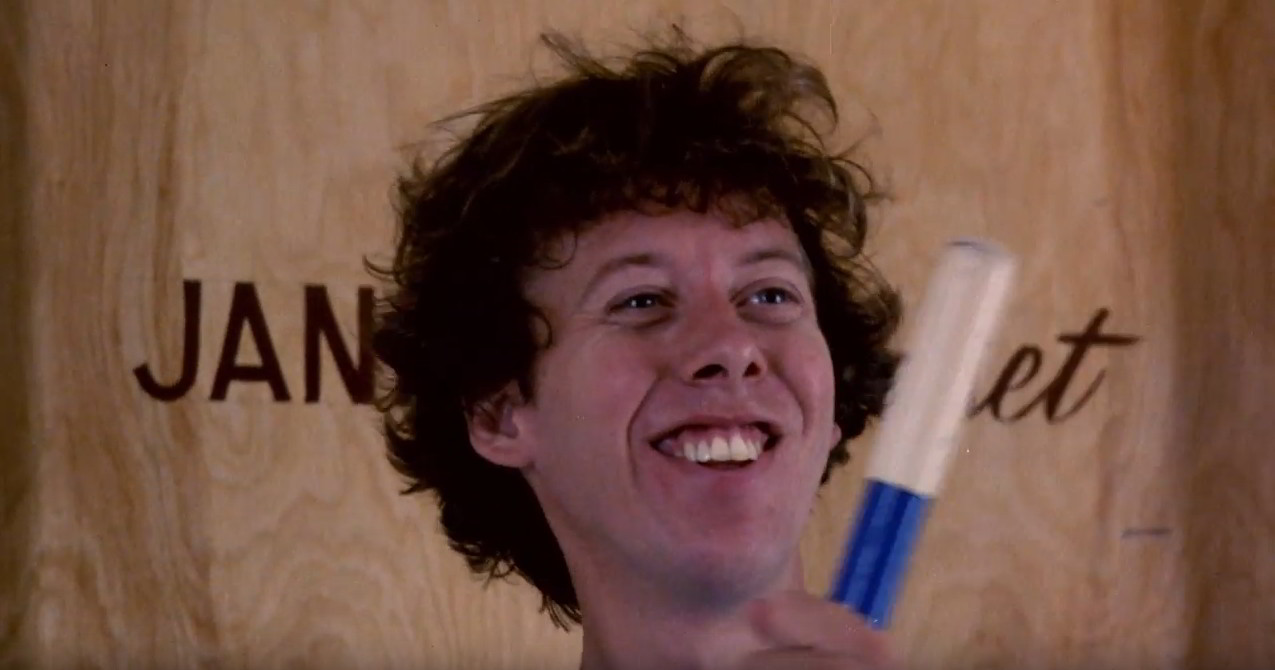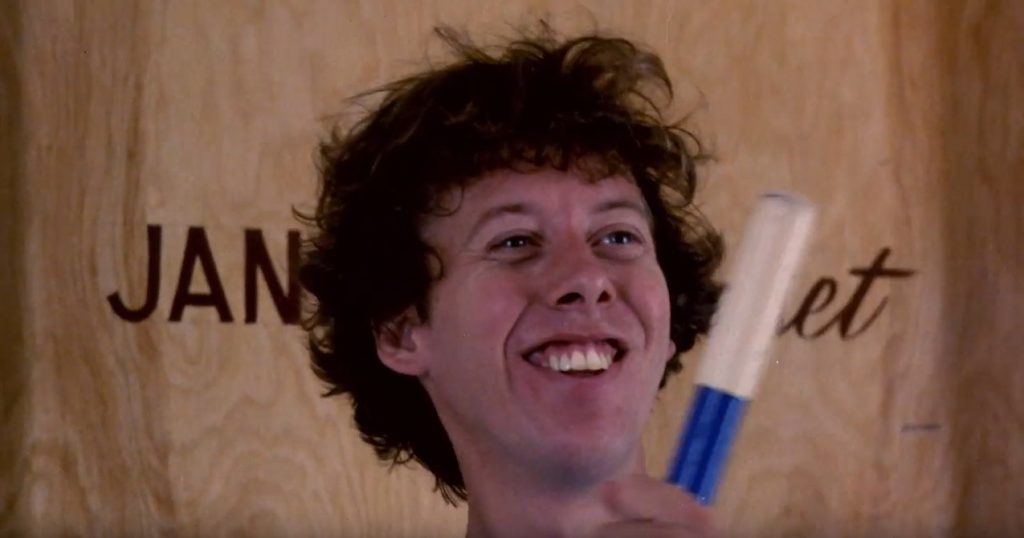 LJ: As I had previously mentioned, there were a lot of cameos in Toxic Tutu from other denizens of the Tromaverse and beyond. Did the production have a difficult time getting a hold of any of them? Is there anyone that you had on the wish list that couldn't make it onto the roster for the film?
MT: We started contacting Toxic Avenger actors through social media, mostly. Slug, Bozo, and Skippy signed on quickly and then Troma's Lloyd Kaufman came on board, and when he agreed to do Toxic Tutu we had a movie that could not be stopped. The actor that played Toxie, Mitch Cohen, we tried to get, but we could not find any contact info for him.
LJ: So, before you were transformed into a living legend with the glamorous role of 'Melvin the Mop Boy', you had appeared in another Troma film called 'The First Turn-On!'. As I understand it, this was one of four sexy comedies that Troma had released in its very early years as a film company. What can you tell me about that particular experience?  
MT: I was a Film Student at New York University, and Troma put up a notice on our job board to come work on a feature film. I interviewed with Lloyd and Michael Herz and signed on to be the movie's script supervisor. When an actor did not show up who had the part of 'Duane', the camp counselor's boyfriend, Lloyd asked me to do the part. It was a socially awkward, nerdish character. I have a famous scene at a dinner with my girlfriend's parents where I rubbed mashed potatoes through my hair and fellated a corn on the cob. An interesting side note is that Madonna – before she hit it big – had auditioned for the part of my girlfriend and did not get the part.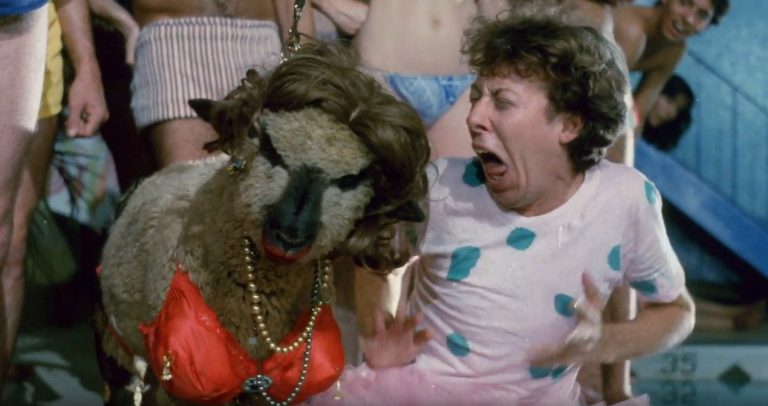 LJ: And when it is all said and done, everything always comes back to the mop bucket. The Toxic Avenger was arguably the film that had finally put Troma on the map. With its excessive gore, off-the-wall plot, and classic lines like "You know, I always did want to cornhole me a blind b*tch.", it's no wonder that it was such a hit with lovers of independent, B-grade cinema. I already know the version that was presented in Toxic Tutu, but can you elaborate on how you came to work with Troma and Lloyd Kaufman on The Toxic Avenger?
MT: When Lloyd and Michael were casting Toxic Avenger, apparently they auditioned 100 kids to do the part of Melvin The Mop Boy who turns into The Toxic Avenger. Finally, Lloyd called me and said they really wanted a character like what I did in The First Turn-On, and if I wanted the part it was mine.
LJ: There are so many hilarious, perplexing, and downright awesome moments that are included in The Toxic Avenger. The ones that immediately spring into my mind are the vehicular head-crushing scene and the robbery at the taco place. As the star of the film, what would you say was your favorite part?
MT: The transformation scene was great fun. The makeup department did a great job with the melting, bubbling skin. They did a great job putting the makeup on but did an awful job taking the makeup off. After hours of scrubbing with no success, I was taken to a YMCA nearby to try and get the makeup off myself. I was in the swimming pool showers scrubbing at my makeup when the boys swimming class let out and came in to see a naked monster with melting skin. I'm sure they were traumatized for life.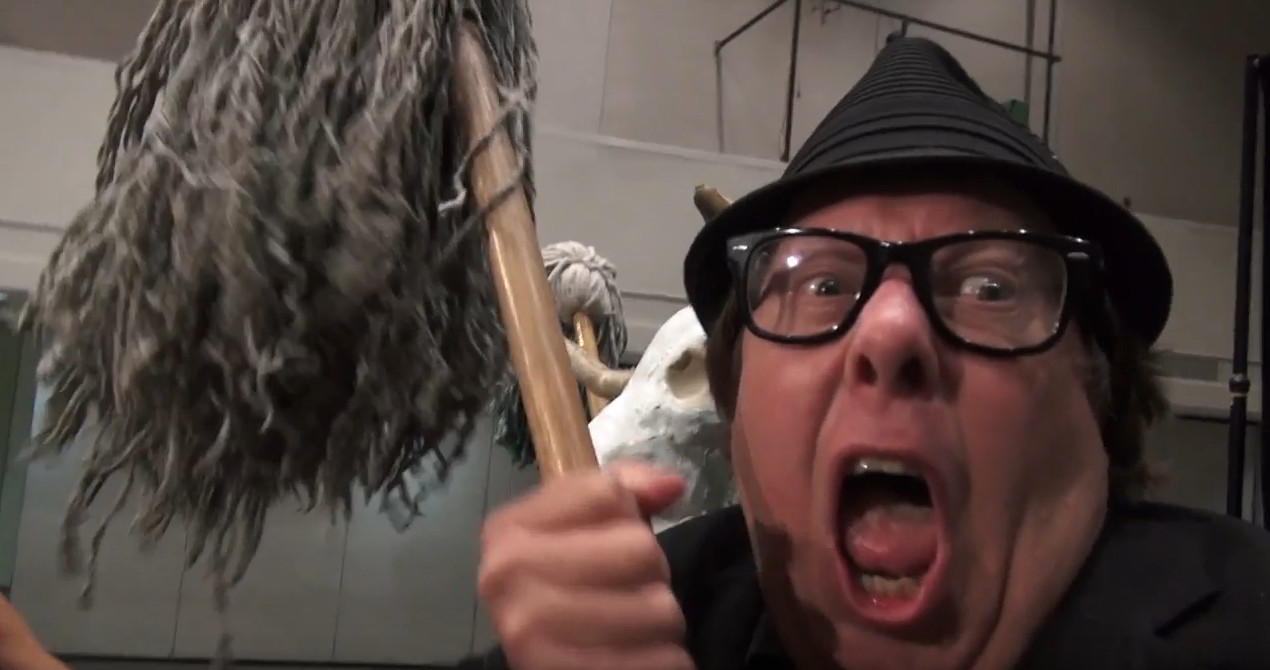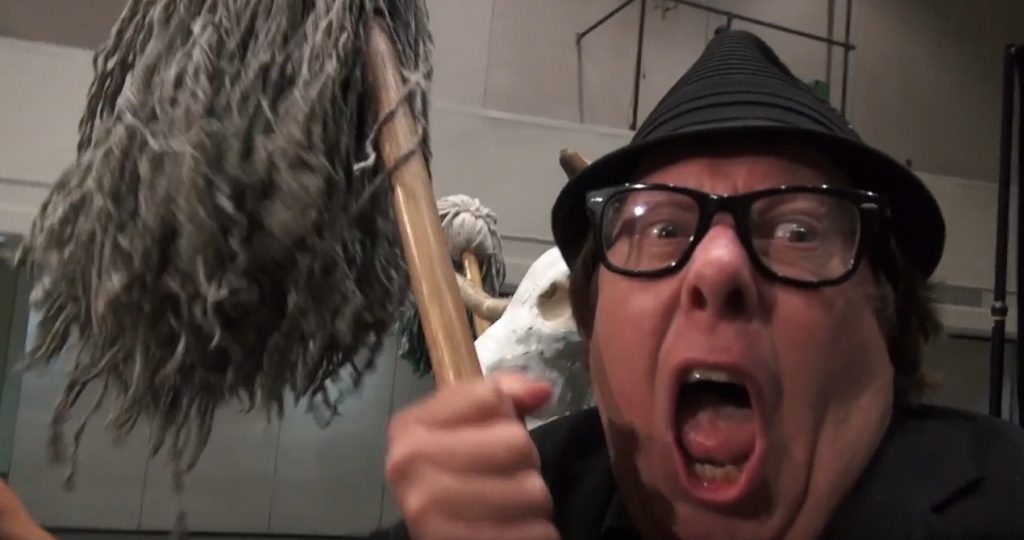 LJ: I remember you mentioning in the commentary for the Toxic Avenger DVD that working closely with that sheep was quite an unpleasant experience. Nearly 35 years later, do you ever look back upon the situation and laugh about it? Could they not have at least tried bathing the sheep, or doing anything at all to maybe make the circumstances slightly more bearable?
MT: Troma movies are shot as cheaply as possible. I don't even know where they got the sheep, or if they realized it was full of gnats and creepy crawlies. The condition of the sheep helped my acting though, as I was truly sickened by the smell of it. The extras by the pool in the sheep scene included Marisa Tomei, her first film. 
LJ: I have heard that Troma is currently accepting screenplays to make a new feature film. This made me particularly happy, as I find the prospect of being treated to some new Troma-riffic content to be very exciting. Do you have any plans involving the company in the near future? Got anything that fans can look forward to seeing soon?
MT: Lloyd is busy writing Toxic Avenger 5 and he has said there will be a part for me, but I will have to pay Troma $50 to be in it. Also, there has been a Hollywood version of Toxic Avenger in development for a while. I would love to have a part in that, maybe as Melvin's dad or a sheep. I am in Troma's Return To Return To Nuke Em High. I get asked all the time to do roles in films from Toxic Avenger fans. There are several independent films in the works with me in them.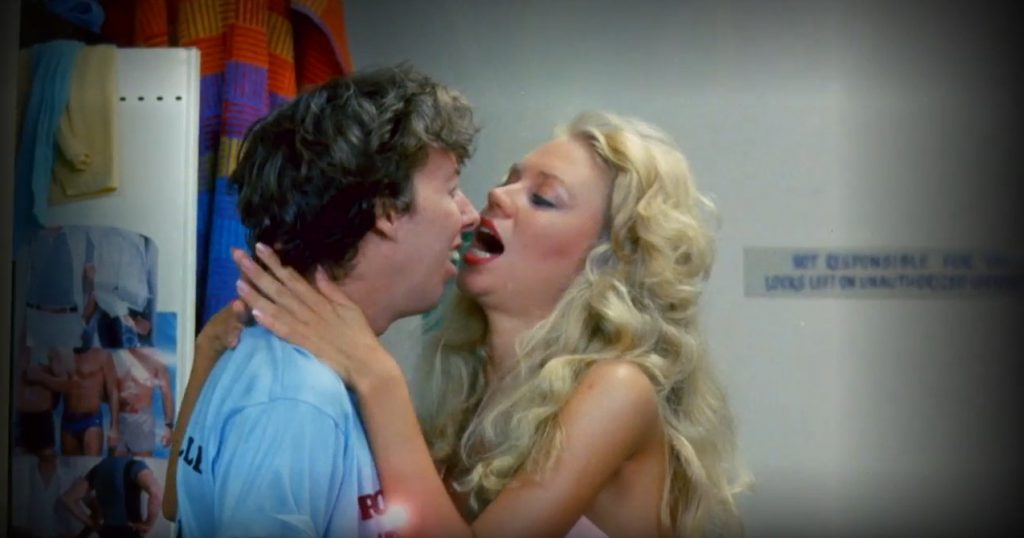 LJ: I have a long-running theory that Mel Brooks is just Lloyd Kaufman – cleverly disguised with heavy makeup, of course. As somebody who is in-the-know, can you tell me if there is any merit to this? Am I on to something here?
MT: Lloyd is Mel Brooks. You got that right.
*EDITORS NOTE* – AH-HA, I KNEW IT!
LJ: Well, thank you again for your time, Mark. Conversing with you has been a real pleasure. Before I say goodbye, is there anything at all that you would like to say to your fans out there on the world-wide-web? Any words of wisdom to toss out into the universe from the legendary Melvin the Mop Boy?
MT: What's that stink? That's funny, I don't smell nothing! Toxic Tutu DVD is available at Amazon and Chemical Burn Entertainment. And Streaming on Amazon Prime, Google Play VUDU, and Apple I Tunes.
See the trailer for Mark Torgl's film Toxic Tutu (2017), courtesy of YouTube Movies, below.
If you enjoyed 'It's Troma Time! – Interview with Mark 'Melvin the Mop Boy' Torgl', then feel free to check out our other news, here.