For the horror fans reading, many hopefully love folklore and culture of foreign countries. I do. That's one of the draws I get from experiencing horror: immersion into something new. Also if I'm being honest, America kinda hit a garbage truck full of everything re-. Because of this, I often find myself outsourcing my time to new things.
First, I present the Shake, Rattle, and Roll anthology horror series. This Filipino movie comprises itself of 3 stories. On average, the movies hit the 2 to 2.5 hour long mark, so prepare yourself. As of today, 15 of these movies exist.
Before you ask . . .
No. I only watched somewhere between 6-9 of them. The first movie, made in 1984, I can't even find a copy. I might find it if I looked harder, but for now there is a plenty available.
What's the big deal?
A pattern shows up every movie; one is straight horror, one treads the line between seriousness and the third, a glorious horror-comedy.
I'm gay and you're just a baby monster. You can't kill me.

'Flight 666' Shake, Rattle, Roll XV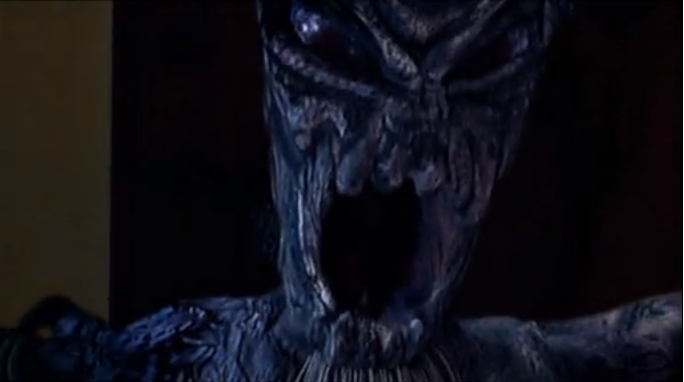 Most every movie introduces some interesting monster or creature from folklore. Sometimes, the Christmas tree is just an alive Christmas tree though.
How can you rate such a diverse series!
Easily.
(4 / 5)
My favorite entry? 'Yaya' from movie 8. (Also my favorite movie so far)
MVP? John Lapus. He gets all the best lines. Mostly Lapus plays comedic relief, but he also did great playing a sympathetic friend (until he starting screaming. His very hard to take serious screams . . .)
Start watching!
https://smile.amazon.com/s?k=Shake+Rattle+Roll&i=instant-video&ref=nb_sb_noss_2
Sadly, 9 and 10 are the only available dvds on Netflix.
Last but not least
Be sure to check out these other articles if you like horror anthologies.
https://hauntedmtl.com/horror-on-the-screen/review-asylum-oldschool-anthology-horror-at-its-best-1972/
https://hauntedmtl.com/horror-on-the-screen/into-the-treehouse-revenge-horror-comparison/