In this episode of True Blood, we open with Jason returning from his dinner with Steve and Sarah. Everyone in the dorms is dead, attacked by vampires. All of the blood looks mysteriously like ketchup… because it is. The boys in the dorm prank Jason, and Jason becomes inflamed in anger.
Jason lectures everyone about the seriousness of vampires and departs the dorms to go stay with Steve and Sarah, as he is going to be a Soldier of the Sun. All of the other men seem disappointed, as this is exactly what they are there to achieve. It is the highest honor to be chosen for a vampire hunting group as elite as the Soldiers of the Sun.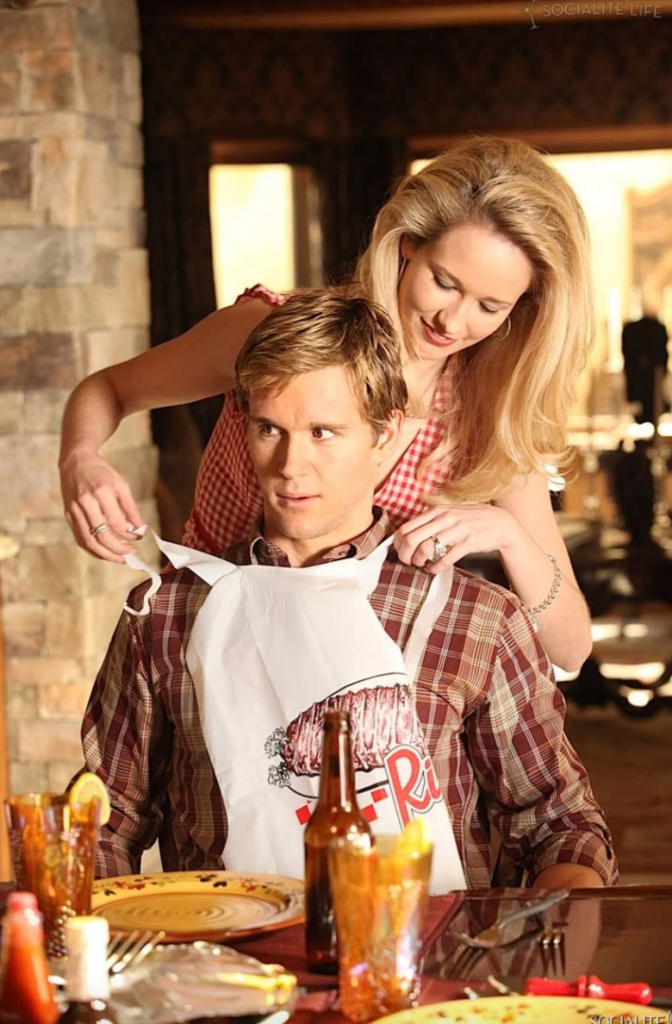 Dead in Dallas
As per her deal with Eric, Sookie, Bill, and Jessica travel to Dallas to try and help find Godric. When they arrive, it is past sundown. The driver picking them up says they were supposed to be in before sundown and Sookie hears his thoughts of trying to abduct her. Bill pops out of his travel coffin, glamouring the driver for answers. Bill also lets Jessica practice on him. What a sweet father daughter bonding moment.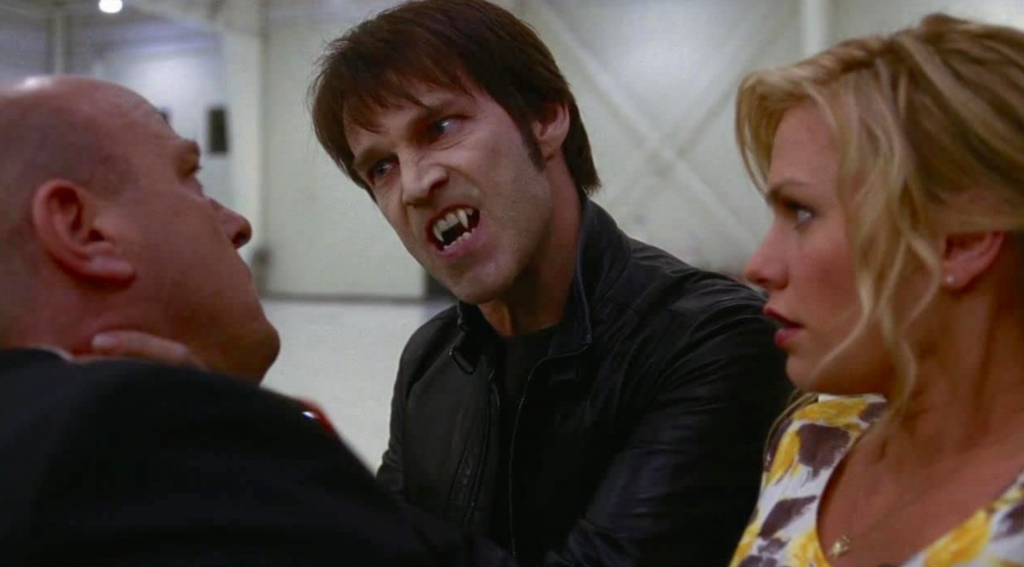 The driver reveals that the Fellowship of the Sun hired him to abduct the human and he knows nothing more than that. I've got a sneaking suspicion that the Fellowship of the Sun is behind Godric's disappearance. Jason is getting mixed in with the wrong crowd, and when Sookie shows up to see her brother involved, we are going to have problems. Eric won't be too pleased either, as he already knows Jason had something to do with Eddie's disappearance.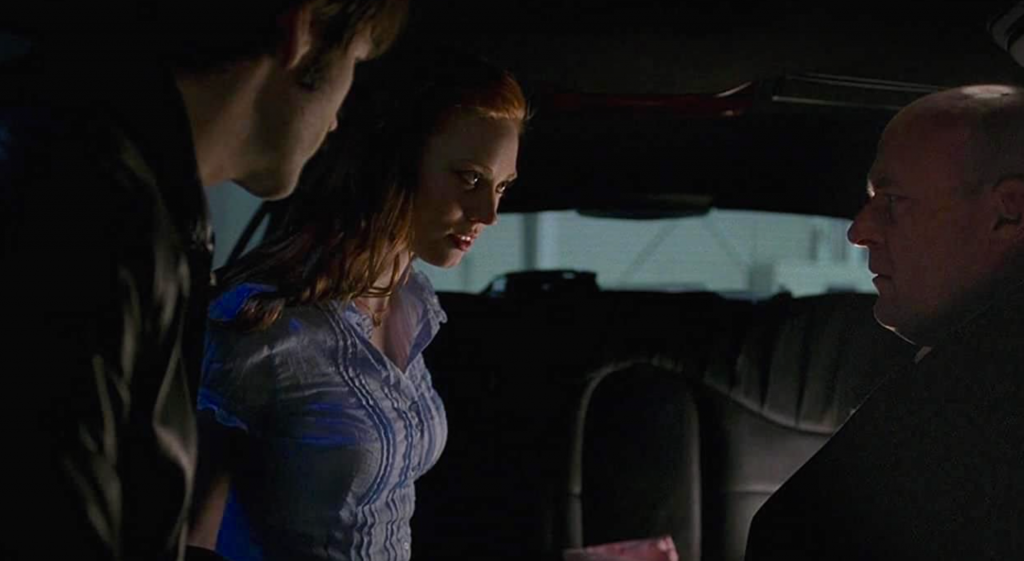 Tara Turns 26
Maryann throws Tara a birthday party at Sookie's house while Sookie is in Dallas. We can easily tell that Maryann isn't happy about Tara moving out of her house and into Sookie's. The party gets orgiastic very quickly, and Maryann reveals her three pronged hands while doing her vibrating magic thing. As if we didn't already know she's the one who attacked Sookie. Not too much of a new revelation.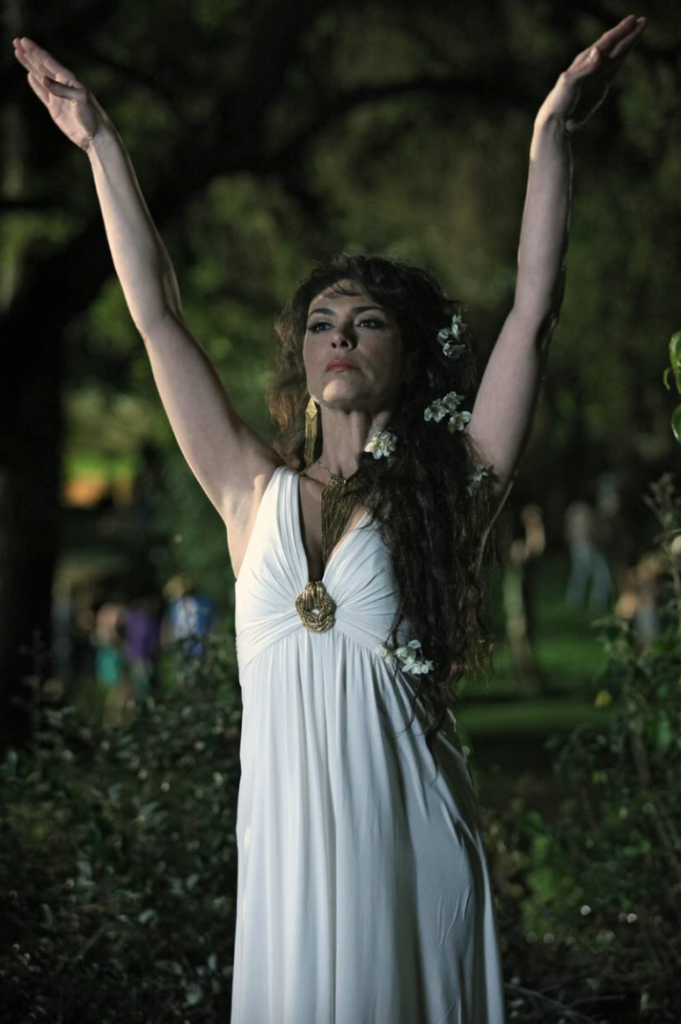 Tara's mother gives Sam a present for Tara that he brings to the party. Maryann throws it away. Sam and Daphne interact at the party, and when Sam says that making out isn't a good idea, Daphne reveals that she knows what he is.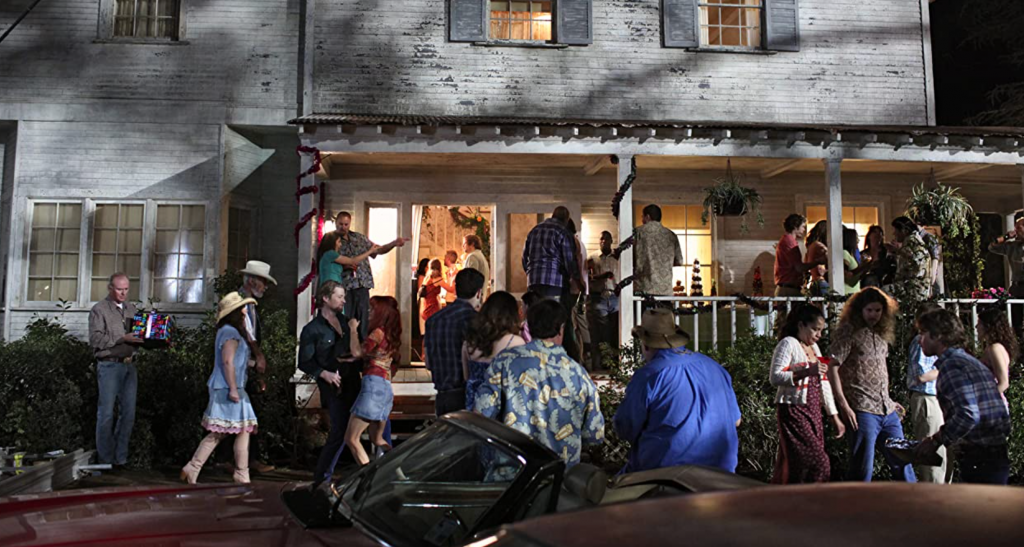 Eric and Sookie Grow Closer
Lafayette heals from his gunshot wound and turns away Tara's company. Eric shows up at Lafayette's house and offers him a deal. Lafayette gets to drink Eric's blood to heal his infected wound in exchange for letting Eric track him. It is just another way to get close to Sookie.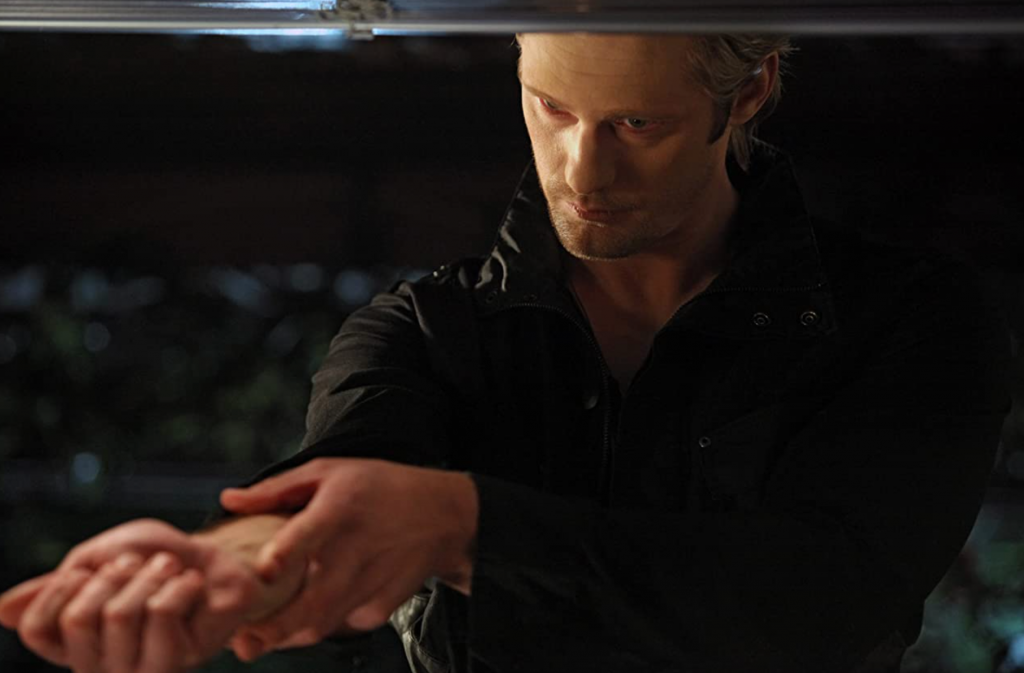 The Verdict
At the end of this epsiode, Jessica orders room service – a human to feed on. The delivery boy can also read thoughts. He and Sookie have a moment they realize they are alike.
This episode creates some tension that is compelling. We wonder if Sookie will show up to confront the Soldiers of the Sun for their abduction of Godric to come across her brother. What will Eric do? Jason has gotten himself into some trouble. What does Maryann want? We still don't know. How does Daphne know Sam's secret? Is she working for Maryann and happened to cross her, getting those marks on her back? How will Sookie connect with another human who can read minds? We shall see.
Remember, if you buy anything from the links below we get some money back. Thanks for supporting us!