Before there was the American Slasher film, there was the Italian Giallo. In fact, the former would arguably not even exist without the latter. At the very least, the genre as we know it today wouldn't have many of its popular tropes if it weren't for this distant European ancestor. Celebrated Italian directors like Dario Argento, Mario Bava, and Lucio Fulci definitely helped to pave the way for their counterparts in the USA and beyond. Their highly-stylized images of sex and violence were just as influential as they were stunning to behold. You see, these weren't simply just graphic murder-mystery films – they were also visually striking works of art, with careful attention paid to every last detail.
Today we will be looking at five of the best that the genre has to offer. The crème-de-la-crème. Needless to say, it wasn't an easy task to single out only five selections for this list. There are just so many great films that fall under the category to choose from. That being said, if you are new to the world of Giallo and Italian horror, then these five titles are the perfect place to begin your education. Quindi, leggi e divertiti!
5. The House with Laughing Windows (1976)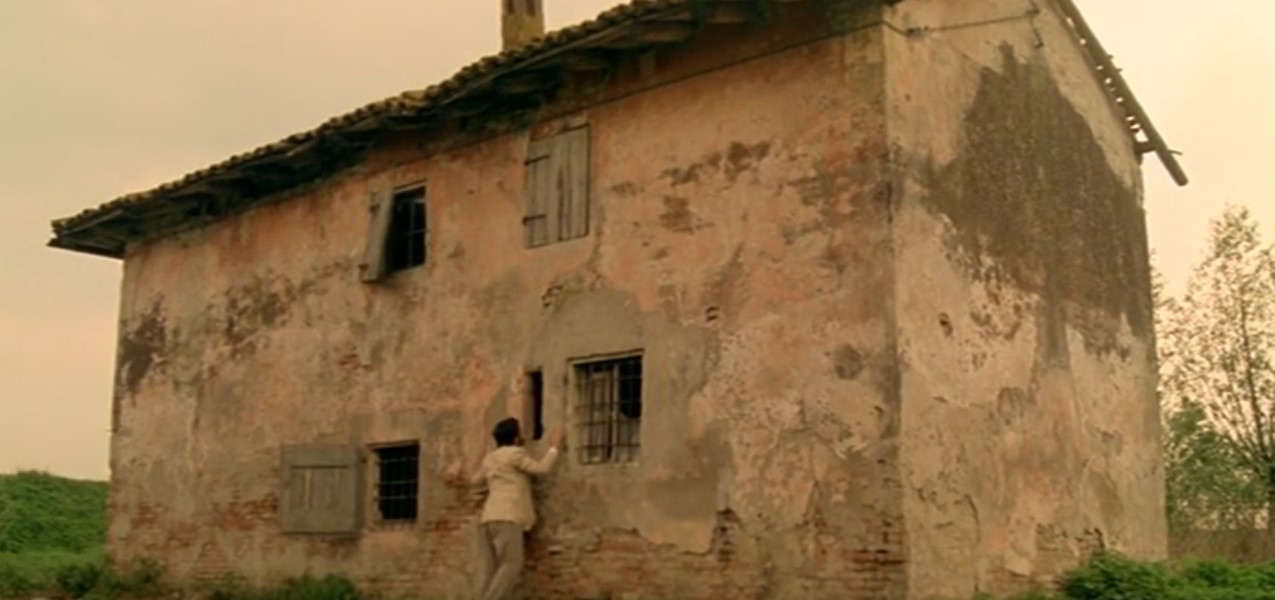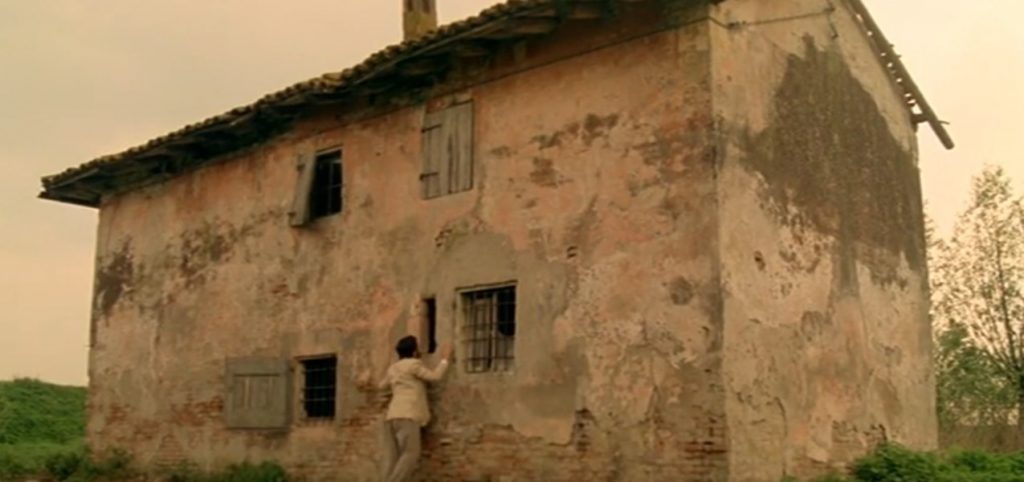 Directed by Pupi Avati and produced by Antonio Avati and Gianni Minervini. Starring Lino Capolicchio, Francesca Marciano, Gianni Cavina, and Tonino Corazzari. Distributed by Euro International Films.
Synopsis: After being hired to restore a deteriorated church mural, Stefano finds himself staying in an isolated village in rural Italy. While the young man is initially made to feel welcome, he soon learns that all is not quite as it seems in his new home. The quaint town is hiding a dark secret, the key to which lays within the very painting that Stefano has been commissioned to save.
The House with Laughing Windows is an excellent example of classic 1970s Giallo. Although it does lack many features that are common to the genre, the film more than makes up for this with a pervasive atmosphere of dread. With its dreary setting, which is contrasted by the masterful use of tension in the plot, The House with Laughing Windows is definitely one that is worth checking out. It is a real treat for both newcomers and established fans of the genre, alike.
View the trailer for The House with Laughing Windows (1971), courtesy of Obscure Trailers, below.
---
4. A Lizard in a Woman's Skin (1971)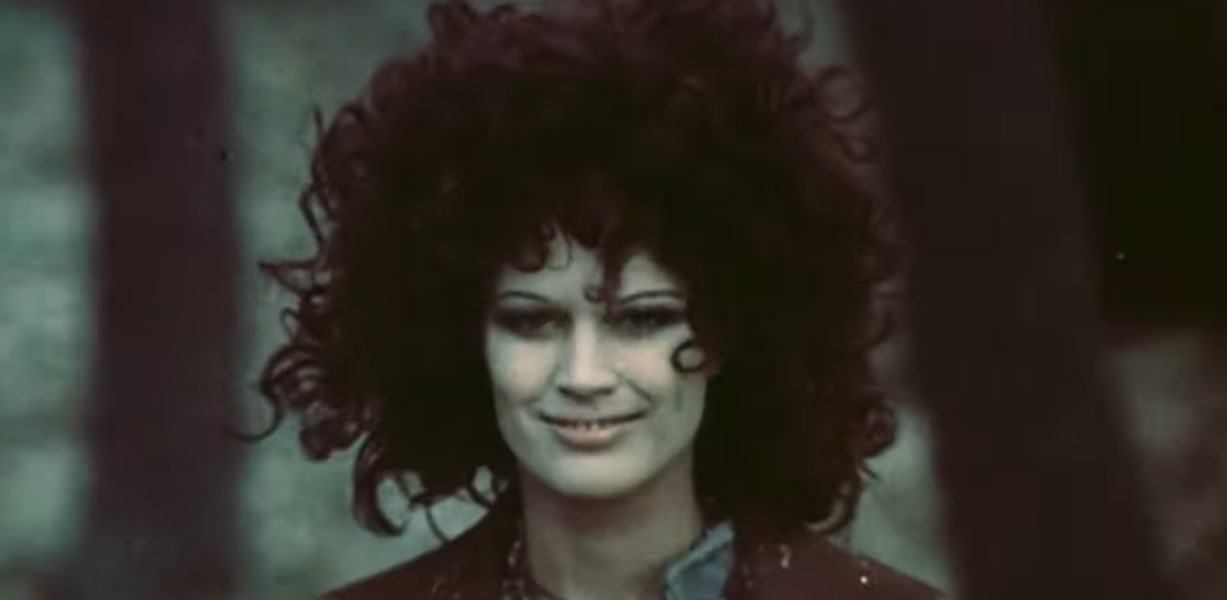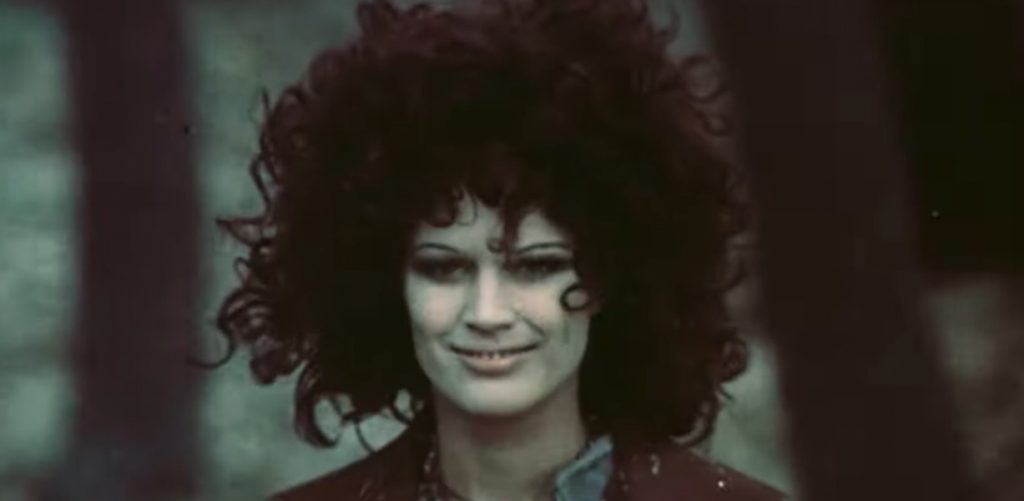 Directed by Lucio Fulci and produced by Edmondo Amati and Robert Dorfmann. Starring Florinda Bolkan, Stanley Baker, Leo Genn, and Jean Sorel. Distributed by Fida Cinematografica and American International Pictures.
Synopsis: By all accounts, Carol Hammond is leading a very normal and happy life, living in a luxurious apartment with her lawyer husband, politician father, and teenage step-daughter. Everything seems almost too perfect – that is until she begins to suffer from a series of horrible and vivid nightmares. When Carol is implicated in the murder of one of her neighbors, the lines between dream and reality become blurred as Carol's world starts to crumble in the ensuing police investigation.
While A Lizard in a Woman's Skin may not be director Lucio Fulci's most famous film, it is, in my own opinion, one of his very best. A psychedelic trip into a world comprised of drugs, debauchery, and murder, A Lizard in a Woman's Skin is an interesting watch, to say the least. Although the film can be rather difficult to find, with it being currently unavailable for streaming through most services, it is certainly worth the effort in seeking out to do so.
View the trailer for A Lizard in a Woman's Skin (1971), courtesy of HD Retro Trailers, below.
---
3. Deep Red (1975)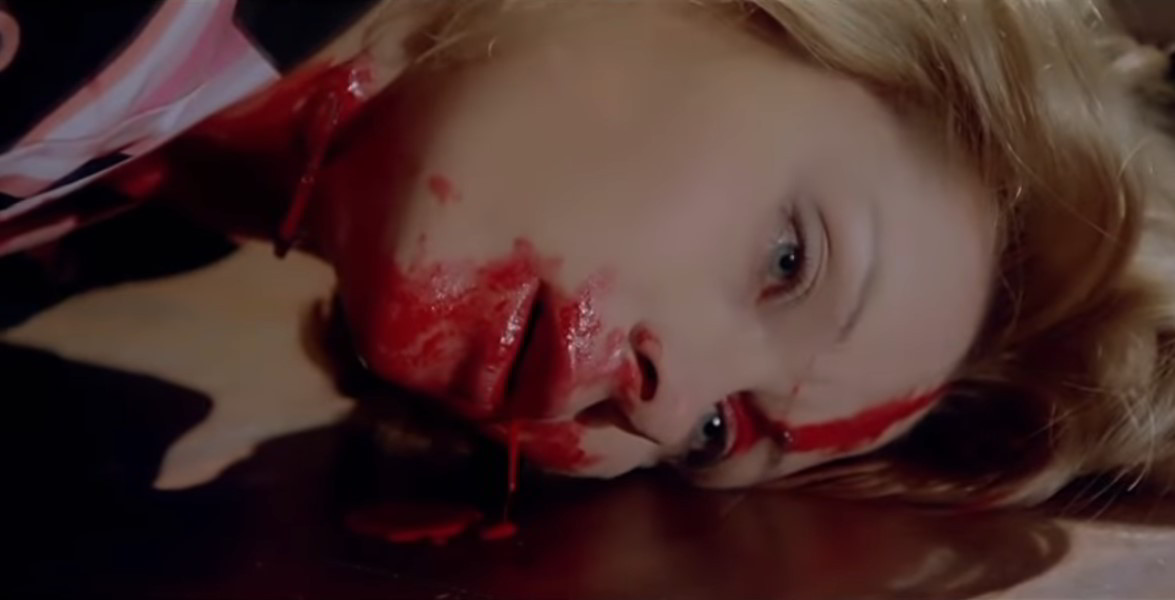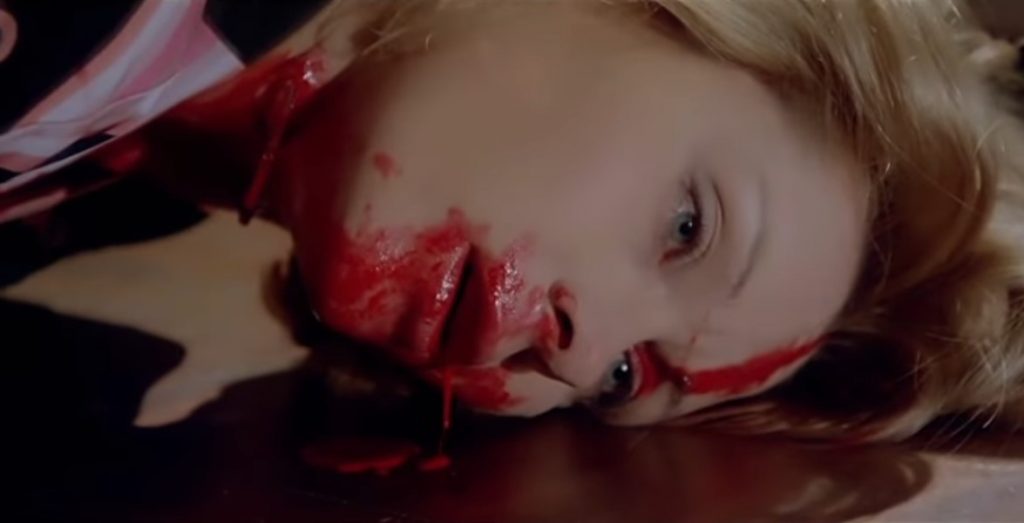 Directed by Dario Argento and produced by Salvatore Argento. Starring David Hemmings, Daria Nicolodi, Macha Meril, and Gabriele Lavia. Distributed by Cineriz.
Synopsis: Marcus Daly is a British jazz performer who is staying in Rome. While out on the town with his friend, Marcus witnesses a woman being viciously murdered in her apartment by an unknown assailant. Soon, he finds himself entangled in the investigation that follows, with his own life being threatened as the sole witness to the awful crime. With the local police at a loss, Marcus decides to enlist the help of a plucky young reporter named Gianna to assist him in unraveling the mystery behind the killer, once and for all.
Dario Argento is widely known as being one of the greatest horror directors of all time, and for good reason. His keen eye for cinematography is the stuff of legend. Out of all of his films, Deep Red is one of his most acclaimed. With an engaging plot, arresting visuals, and a strong cast, which includes the considerable talent of David Hemmings and Daria Nicolodi (who, as an aside, happens to be one of my favorite actresses), Deep Red is an enjoyable watch on many levels. Check it out sometime, I promise that you won't regret it.
View the trailer for Deep Red, courtesy of Scream Factory TV, below.
---
2. A Bay of Blood (1971)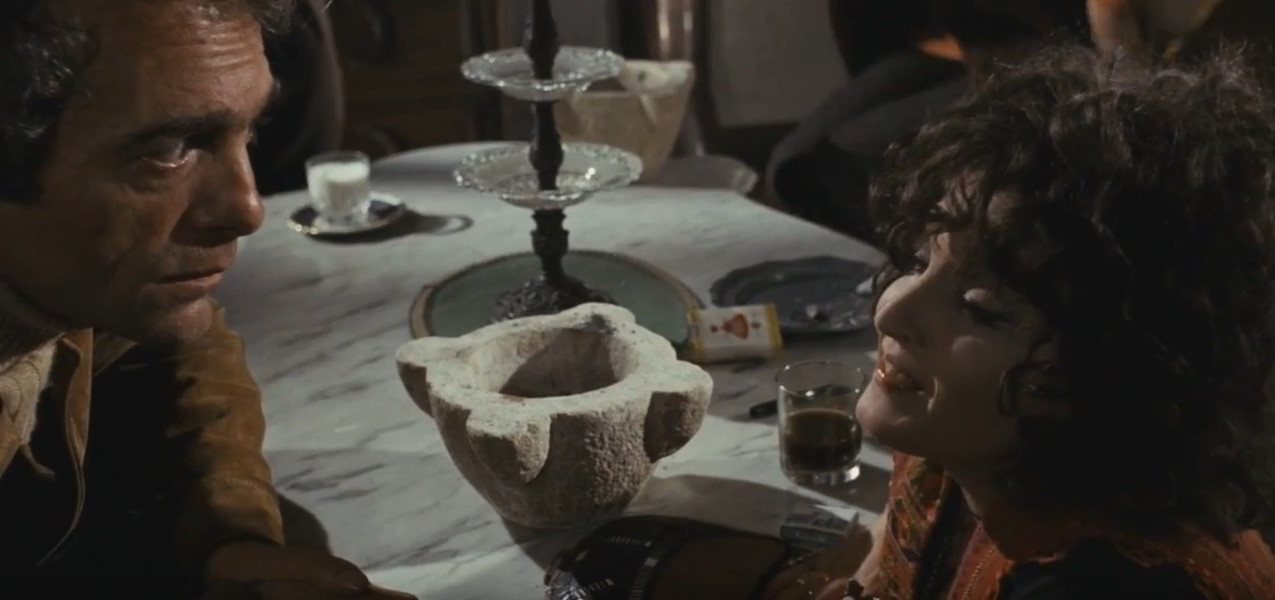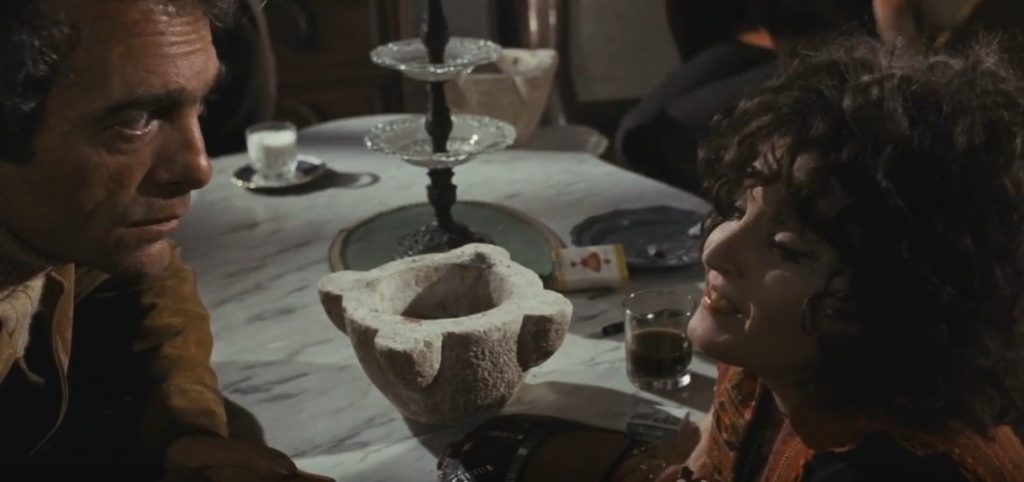 Directed by Mario Bava and produced by Giuseppe Zaccariello. Starring Claudine Auger, Luigi Pistilli, Claudio Volonte, and Isa Miranda. Distributed by Nuova Linea Cinematografica.
Synopsis: After the sudden and mysterious death of the wealthy Countess Federica Donati, a motley collection of characters appear from out of the woodwork to claim the rights to her coveted beachfront property. While some of them are family members, others are merely investors. However, they all have one thing in common: a burning desire to take ownership of the bay. As more people continue to arrive, and conspiracies abound, the bodies begin to pile up in a gruesome free-for-all – with the winner taking the entire, bloodied pot.
A Bay of Blood, also known as Twitch of the Death Nerve, has earned a much-deserved reputation for being director Mario Bava's most violent film. It is also notable as being one of the most imitated Italian horror movies ever made, with many of its scenes being lifted for use by other foreign productions. For example, numerous kills from the Friday the 13th franchise seem to have been directly inspired by the film. This is just one example among many, though. A true delight for fans of both American Slasher flicks and Italian horror; A Bay of Blood is a must-see film when it comes to the topic of essential Giallo.
View the trailer for A Bay of Blood (1971), courtesy of Prykenstein, below.
---
1. Blood and Black Lace (1964)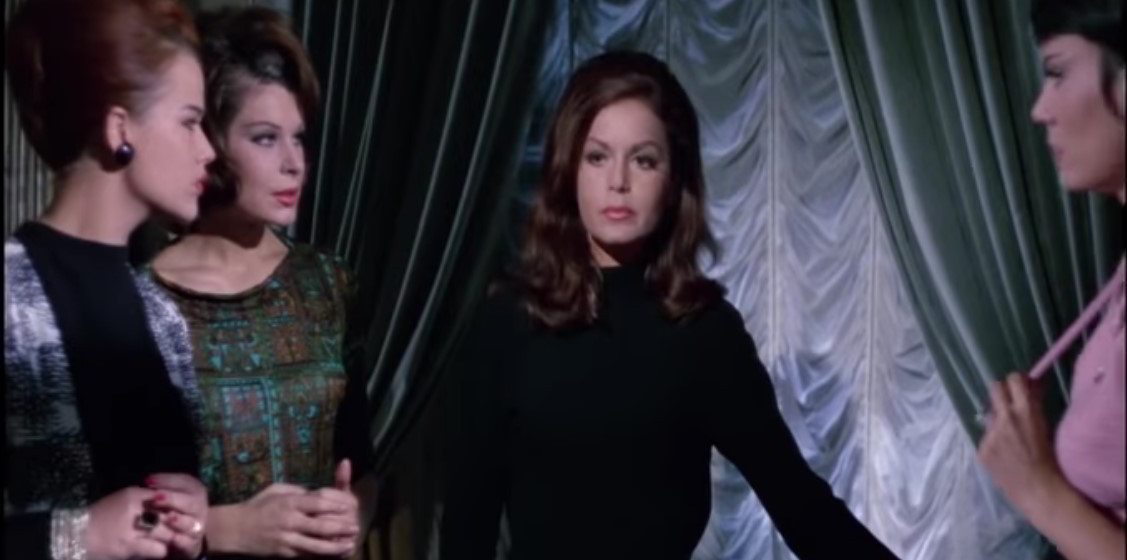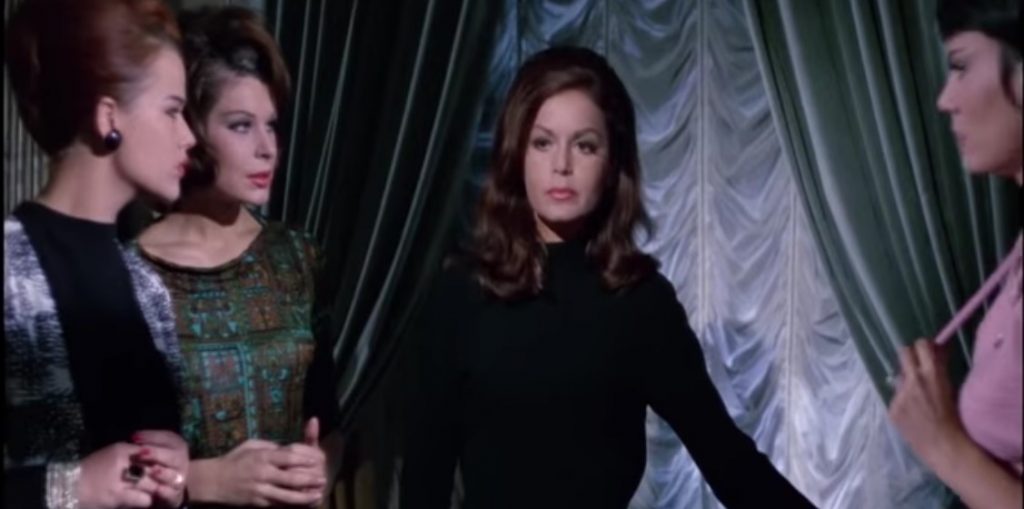 Directed by Mario Bava and produced by Massimo Patrizi and Alfredo Mirabile. Starring Cameron Mitchell, Eva Bartok, Thomas Reiner, and Goffredo Unger. Distributed by Unidis.
Synopsis: In a house of high-fashion, murder is the order of the day. After one of the models who work at the house is slain in the park by a masked killer, the subsequent police investigation uncovers a treasure trove of hidden scandals that have taken place within the house's walls. As it would turn out, the dead woman had been keeping a diary that chronicled all the gritty details of these sordid indiscretions – a diary that is now missing. It seems as though someone is after the little black book of secrets, and that this unknown person will stop at absolutely nothing to obtain it.
Blood and Black Lace is without a doubt the most gorgeous horror film I have ever seen. From a visual and atmospheric standpoint, it is a phenomenal picture in almost every discernable way – a veritable masterpiece. Aside from the breathtaking beauty of the film, it is also a pioneer of the genre. Many staples in the Giallo style of filmmaking originated with Blood and Black Lace. It is a trailblazer that set many standards in its wake, leaving behind a legacy that has endured decades. For this reason, I put it at the number one spot on my list of fundamental Giallo films. Frankly, you'd have to be a fool to miss out on this one.
View the trailer for Blood and Black Lace (1964), courtesy of Obscure Trailers, below.
---
If you enjoyed 'Veniva dall'Italia: The Top 5 Essential Giallo Films', then please feel free to check out our other lists and articles, here.