Haunted MTL Contributors and Staff
Welcome and meet our ghoulish gallery of creators. These are the Haunted MTL writers and staff. Learn more about them.
David Davis
David Davis likes the scary stuff and quickly joined the Haunted MTL team when he learned about it. David received his M.A. in Literature and Writing Studies from CSU San Marcos and works as a teacher in Southern California. He's not Canadian, but he gets along with them well enough. He has written several short stories, a novel, and runs two webcomics when he is not talking and writing about the spooky stuff.
He considers himself the chief Shudder correspondent and writes the serial zombie story The Dead Life, exclusively to Haunted MTL.
David also serves as one of the editors of the site and obsessively runs the live tweet sessions for The Last Drive-In for Haunted MTL.
---
Shane M.
Shane M. enjoys staying up much later than he should, movies featuring enormous monsters, comic books, and Ultraman. He's currently studying Business with a focus on Economics while living in Southern California. In his spare time, he plays card games, eats food that most would consider a last resort, and does his best to blend in with the rest of the humans of Earth.
Shane is most likely to cover comics, kaiju, occasionally trailer reviews that are good, and movies that are bad.
---
Wade Wainio
Wade Wainio is a struggling artist/musician/college graduate/UFO cult leader operating in a humble, vast wasteland called The Upper Peninsula of Michigan. He likes pizza, certain movies and TV shows, and plans to expand his writing career and abilities. His nonsense musical moniker is Grandpa Helicopter. He also DJs occasionally at WMTU 91.9 FM Houghton.
---
Arthur H.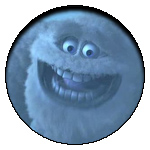 Arthur H. is a late-night owl with an enjoyment for spooks from the tv medium. He's an undergrad, studying Computer Science, in Southern California. He has a liking for foreign foods, many different genres of music, and plays multiplayer games in his spare-time.
He focuses primarily on his education while suffering a deadly bite from the procrastination bug.
He's likely to cover new release games and digital re-release games.
---
DOCTOR PAYNE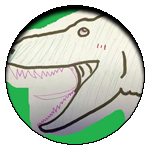 KNOCK KNOCK
"WHO'S THERE?"
J.M. BRANNYK
"J.M. BRANNYK WHO?"
EXACTLY.
DETROIT-BASED. DOODLES REAL GOOD. MAKES MUSIC. PODCASTS. REVIEWS 70'-90'S MOSTLY. LGBTQ. HAS GLORIOUS SPOUSE. HALF-GENIUS, HALF-GARBAGE NOODLE. IN NEED OF A SEXUAL HOT PRETZEL STAT!
FOLLOW AT @BRANNYKJ ON TWITTER.
J. M. IS LIKELY TO COVER SUPERNATURAL FILMS AND THRILLERS FROM 1960'S-CURRENT, SERIAL KILLERS FROM 80'S-90'S, AND COMEDY/HOMAGE.
---
J. M. Brannyk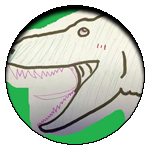 Knock knock
"Who's there?"
J.M. Brannyk
"J.M. Brannyk who?"
Exactly.
Detroit-based. Doodles real good. Makes music. Podcasts. Reviews 70'-90's mostly. LGBTQ. Has Glorious Spouse. Half-genius, half-garbage noodle. In need of a nonsexual hot pretzel stat!
Follow at @brannykj on Twitter.
J. M. is likely to cover supernatural films and thrillers from 1960's-current, serial killers from 80's-90's, and comedy/homage.
---
ScreamQueen
Rebecca Kolodziej always fancied herself as the 21st century's ScreamQueen. Obsessed with the morose, grotesque and obscenely deranged, Rebecca has had success with her demented short story adaptions featured in magazines around the world. Making appearances in horror anthologies such as Rejected For Content 4: Highway To Hell and Hellbound Books' Graveyard Girls an all-female horror anthology; Rebecca is also known for writing horror reviews for HauntedMTL and more. She's creepy and she's kooky and all altogether spooky. She's Rebecca Kolodziej. ScreamQueen.
---
Court Court
Court Court is a writer located in the Nevada desert who frequently finds herself running into the Donner Party ghosts. She has BA's in English Literature and Criminal Justice. If you scavenge the Internet hard enough you might find her published fiction and nonfiction writings. When she's not tending to her human-eating plants, you can find her spending time with a cup of tea and enjoying content about monsters, feminism, and the end of the world.
Court is most likely to cover dystopias, apocalypses, literature, slashers, and folk horror.
---
Ted Neatherwood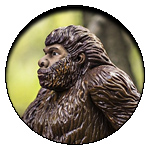 Ted Neatherwood was born in the backwoods of Mississippi and High Strangeness runs in the family. After various sightings and experiences of his own, he's become a professional amateur paranormal investigator. His interests include weird fiction, fantasy, horror, comedy, and things that go bump in the night.
Ted is most likely to cover the paranormal, cryptids, conspiracies, and the occasional review.
---
VoodooPriestess
VoodooPriestess was named such because her mother watched a movie while pregnant. And then she changed it to sound prettier, but no one can pronounce it.
Now VoodooPriestess eats spicy food, tasty nipples, reads a lot, and checks out a crap ton of anthologies.
VoodooPriestess is most likely to cover anthologies, ghosties, and Voodoo stuff.
---
Rachel Roth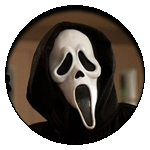 Rachel Roth is an insomniac from South Florida that obsesses over cinema, fantasy novels, serial killers and everything creepy. Before taking up writing she had plans to become a psychopathologist, but thanks to the influence of Allen Ginsberg is now a writer with a BA in English Literature and a Certificate in Creative Writing. She's published poetry, short stories, and a novel and writes for both Hidden Remote and Haunted MTL.
Rachel is likely to cover anything Halloween-related, serial killers, Stephen King, and basically all types of horror. I also love horror stories that are supposedly true or have a real historical origin; urban legends and hauntings.
---
JohnCombo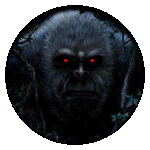 Joseph P. Pietris is a US Coast Guards Electrician's Mate by day and a supplier and consumer of weird, strange, and horror fiction by night. When he's not chasing Gremlins, he's traveling the better part of the western hemisphere and learning about local folklore.
Interests include US History, writing, fishing, and traveling. His favorite monster in folklore is the Wooly Booger.
JohnCombo is likely to cover obscure and lesser known horror authors.
---
Sarah Moon
Sarah Moon is a stone-cold sorceress from Tennessee whose interests include serial
Sarah Moon is a stone-cold sorceress from Tennessee whose interests include serial killers, horror fiction, and the newest dystopian blockbuster. Sarah holds an M.A. in English Literature and an M.F.A. in Fiction Writing. She works as an English professor as well as a cemeterian.
Sarah is most likely to cover horror in print including prose, poetry, and graphic forms.
---
L. J. Lewis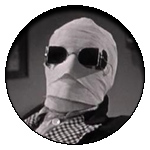 L. J. Lewis is a writer, horror fanatic, and cult leader from the Niagara Region in Ontario, Canada. He attended school for Journalism and Creative Writing, before ultimately dropping out to pursue the dark arts. When he's not sacrificing virgins or making everyone else on the bus uncomfortable, he is either watching or writing about horror.
L. J. is most likely to cover movie reviews and the occasional editorial, covering both new and retrospective. Slashers, exploitation and B-movies.
---
Kayla Bell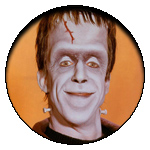 Kayla Bell is a constant reader, author, and cynical New Yorker. Her dream job is to be the groundskeeper for a haunted house. Outside of writing and reading horror, she enjoys travel, watching sitcoms, and being a history nerd.
Unfortunately, she has never been to Montreal.
Kayla's focus is on horror movies, TV, and books.
---
Nicolecl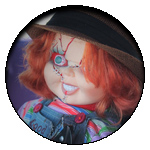 Nicole is a speculative fiction writer. That means she writes about dragons, ghosts and spaceships. Sometimes she writes about the ghosts of dragons on spaceships. She's the author of the fantasy series called Woven and the science fiction series called Station 86. You can follow along with her writing adventures at Paper Beats World.com.
Nicole is likely to cover Stephen King and other classic horror novels. Young Adult horror, Creepypasta and other online cult stories.
Nicole also covers local zombie events and dark fantasy.
---
Ruby Ellam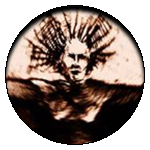 Ruby Ellam is an art historian living and working in Melbourne, easily the least spooky place in Australia. When she's not convincing her professors to let her write about Texas Chainsaw Massacre instead of Jackson Pollock, she's arguing over the merits of astrology (classic Gemini rising) or listening to every true-crime podcast ever made.
Her interests include intersectional feminism, contemporary abject art, foreign horror, and philosophy.
---
Jake Neville
Jake is a writer-director of theatre and film (emphasis on writer), based out of Melbourne, Australia. He is a recent graduate of the Victorian College of the Arts, emerging with a bachelor in Film and Television Direction. He has been enchanted by horror and the macabre from an early age when his gaming mother would not, under any circumstances, let him watch her play Resident Evil on the Gamecube. A mind racing with imaginings of what could be so utterly shocking and terrifying that he could never even look at the game's instruction manual, the wonder of horror had by then well truly seeded itself within his mind and the hunger has been well-fed ever since. Jake's writing works outside of horror reviews include a slew of short films, three feature films (one being horror, that he'd love to tell you about), and one produced play.
Jake covers horror on the screen, with a focus on gaming across all platforms and in board form.
---
KristinCleaves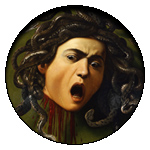 KristinCleaves brings her love of horror and comedy to the "Lighter than Dark" column at Haunted MTL (her favorite movies are "The Shining" and "Step Brothers" ). She was born weird but reading Stephen King and Kurt Vonnegut in sixth grade sealed her fate. Kristin has an M. A. in English from Bowling Green State University, where she also worked as an adjunct instructor of English. Since then, Kristin has been a professional writer and editor and is currently a full-time proofreader (she's the one wearing a skull dress in the office).
Kristin is particularly obsessed with reading horror and speculative fiction by women writers and writes short dark fiction as well. As a mom of two adolescent kids, she's hard to scare but loves Giallo films, Shirley Jackson, cosmic horror, and everything spooky.
---
Brianna S.
Brianna Schullo is a blogger, humorist, and weenie when it comes to horror. She especially hates jump scares and supernatural shit. She did watch Midsommar and considered that an accomplishment. However, she also had three panic attacks while watching IT: Chapter Two because he's a horrifying clown who has the munchies for fourth graders, and that's pretty mean. She recently graduated from college, where she studied creative writing and environmental studies because climate change is genuinely scary, and she wants it to stop. She loves all things hippy-dippy including crystals, tarot cards, and veganism. She knows she's a walking cliché. You can catch her more ridiculous posts on chefboyarbri.com.
Brianna writes satirical new stories with a horror twist for HauntedMTL's Lighter Than Dark section.
---
Jennifer Weigel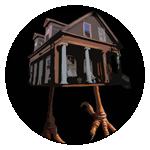 The avatar of Jennifer Weigel who presents herself as Jennifer Weigel enjoys reading and writing horror stories, worshipping cats, creating and collecting unsettling works that she calls art (sometimes we're not so sure), and developing rifts in the space-time continuum.
Some of her art is pretty and some are, well, not so much. Much of it seeks to get people looking at things differently and thinking & talking about taboos & subjects that they would rather not address, ideally in a civilized manner but you take what you can get, eh?…
---
Zeth Martinez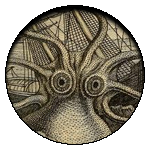 Zeth received his M.A in English with a focus in Creative Writing at CSU, Chico. As a human writer, he published in the 9th volume of Multicultural Echoes, served on the editorial board of Watershed Review, and is a horror reviewer for Haunted MTL.
All agree he is a real-life human and not an octopus in human skin.
Fascinated by horror novels and their movie adaptations, Zeth channels his bone-riddled arms in their study. Games are also a tasty treat, but he only has the two human limbs to write. If you enjoy his writing, check out his website. You can also find him on Twitter and LinkedIn.
---
Daphne Fama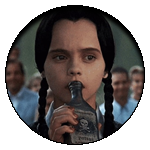 Daphne Fama is your local aswang who spends her midnight hours gaming, scribbling spooky short stories, and delving into the occult.
When forced to function in a human capacity she's a sleep-deprived and over-caffeinated attorney.
Send her cryptic messages at her Twitter, @DaphneFama.
---
Leather Snow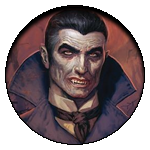 Leather Snow is a nonbinary disaster who mainly uses they/he pronouns. Their favorite hobby is listening to music while playing spider solitaire until their brain shuts off, but they also enjoy board games, tarot cards, reading, crochet, and literally anything involving vampires.
Oh, he also writes sometimes.
You can find them on Tumblr and Twitter.
---
J. M. Faulkner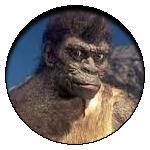 J. M. Faulkner is a speculative fiction writer and lover from the UK. When he isn't writing, he teaches English as a foreign language in the Czech Republic. He considers himself an oddity, enjoying chess and BJJ, Spice Girls and Metallica, Czech beer and British tea, and so on.
If he didn't think it made him sound snotty, he'd claim to be eclectic.
---
Eve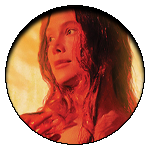 Eve is a horror/thriller fiction writer from the UK.
In her spare time, she enjoys traveling, listening to music, baking, playing video games, as well as obviously reading, mainly about people in dire situations who reveal their true colours, which she also likes writing about.
You can find her articles on various themes at writingsofeve.com.
---
Blake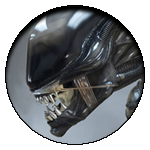 Blake is an amateur horror critic, born from the darkest depths of Ohio.
When not working as a tutor and teacher, he spends his nights watching, playing, or reading the scariest things he can get his hands on.
He specializes in cult classics and indie horror films, particularly weird animated ones.
Want to be a Haunted MTL Writer?
Are you interested in being a contributor to Haunted MTL? Think you have what it takes to be a Haunted MTL writer? Learn more about what we are looking for on the submissions page.