Haunted MTL Original: The Dead Life – Series Hub
This is the series hub for Haunted MTL's original story, The Dead Life, written by David Davis. Serialized rather than presented in typical chapters, The Dead Life is a weekly experience. You can read new installments of The Dead Life, most Fridays, only on Haunted MTL.
This series is for mature audiences due to zombie horror, language, violence, and apocalyptic scenarios.
Latest Episode: #24 – Just another day in shit-central. However, Bob has an idea.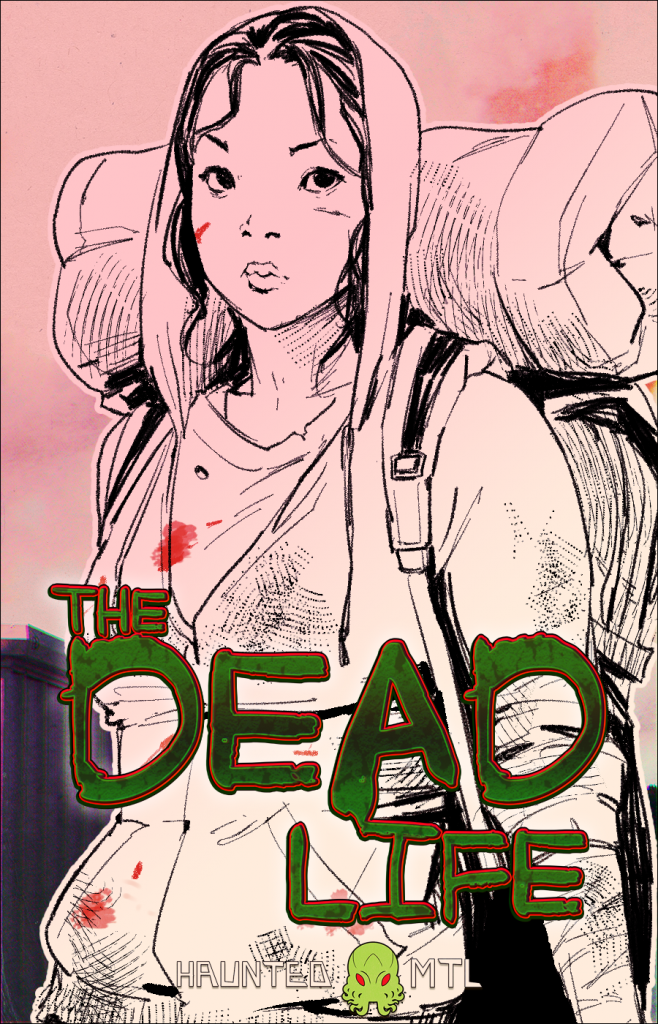 The Story
Shortly after New Year's Day, 2000, a viral outbreak spreads across the United States. Within two weeks, communication networks and utilities have been disrupted, and millions have been infected, forced to wander as flesh-hungry ghouls.
Two weeks later, after the end of the world, Danielle Kim, a survivor, finally leaves her apartment after her neighbors' tragic deaths and makes her way to a family business, a storage facility, to retrieve a gun kept on the property. What she doesn't expect to find are survivors already there.
Now Danielle and her growing group seeking to build a new life in this storage facility grapple with the day-to-day realities of survival among the living dead.
The Dead Life: Part One – Seeking Safety
Part One spans days 14 to 17 after the undead apocalypse.
Part One – Bonus
The Dead Life: Part Two – Dead Proofing (Current)
Part Two is releasing new installments and begins 25 days after the apocalypse.

All material related to The Dead Life is found under the corresponding tag.