Art & poetry is like chocolate and fine red wine… I love exploring older writing; it feels as though I'm stumbling through dusty tomes of forgotten lore online.
I had previously created a graphic narrative to accompany It Was Not Death, For I Stood Up by Emily Elizabeth Dickenson for Day of the Dead. So, this year for November 2, I wanted to again share some of my art alongside some public domain poetry of decades past. Enjoy this brief assortment of pieces in honor of Dia de los Muertos.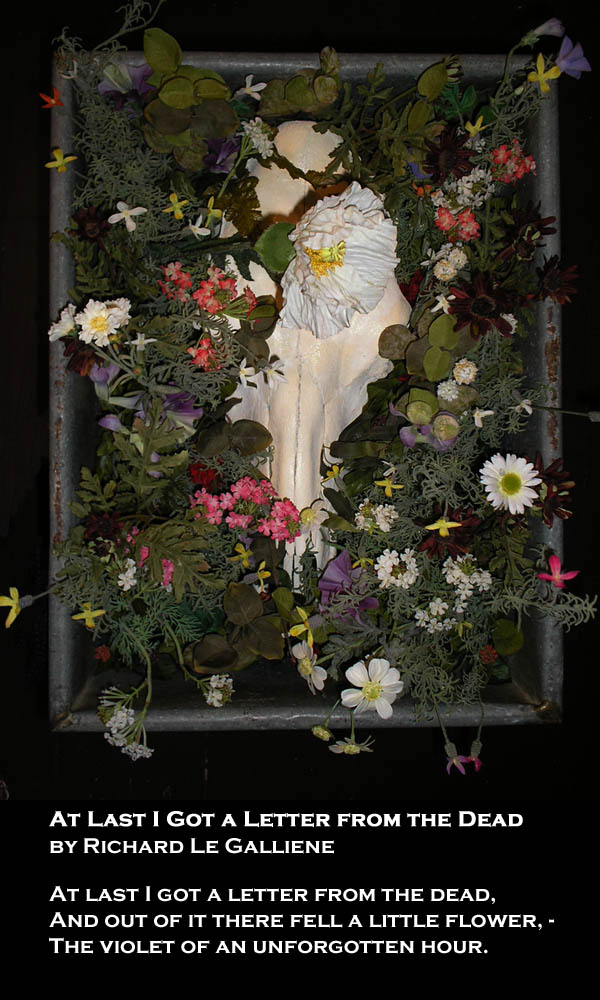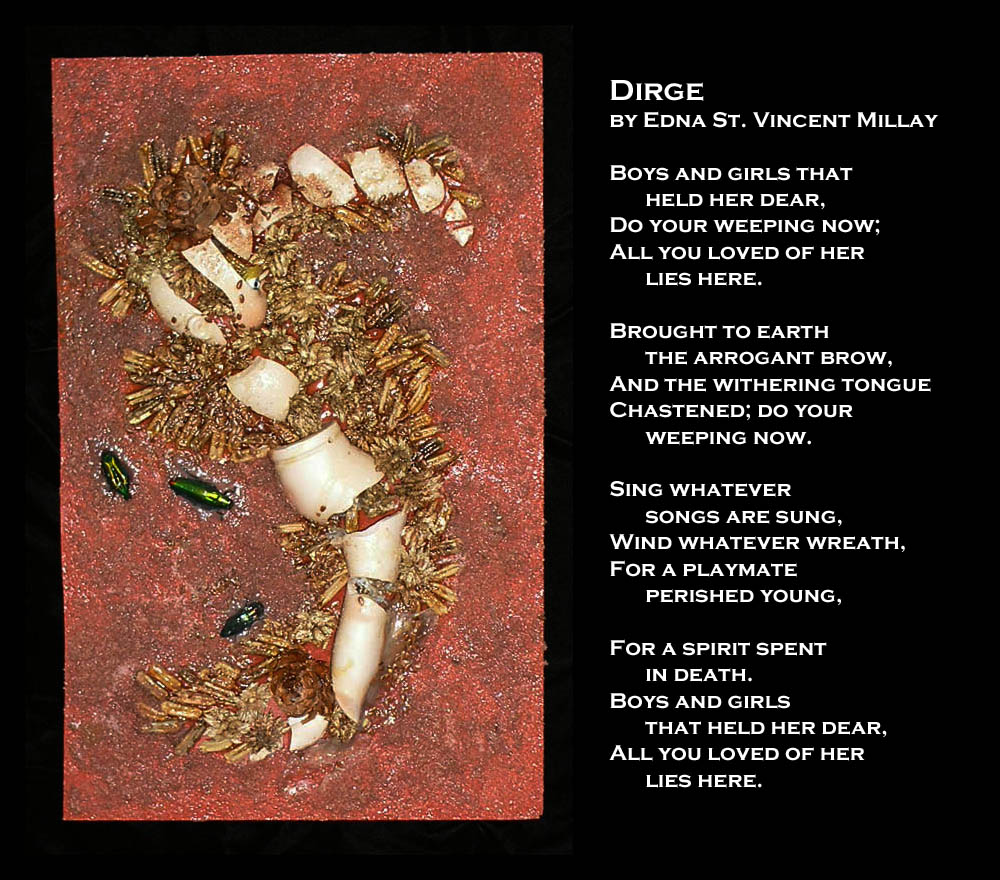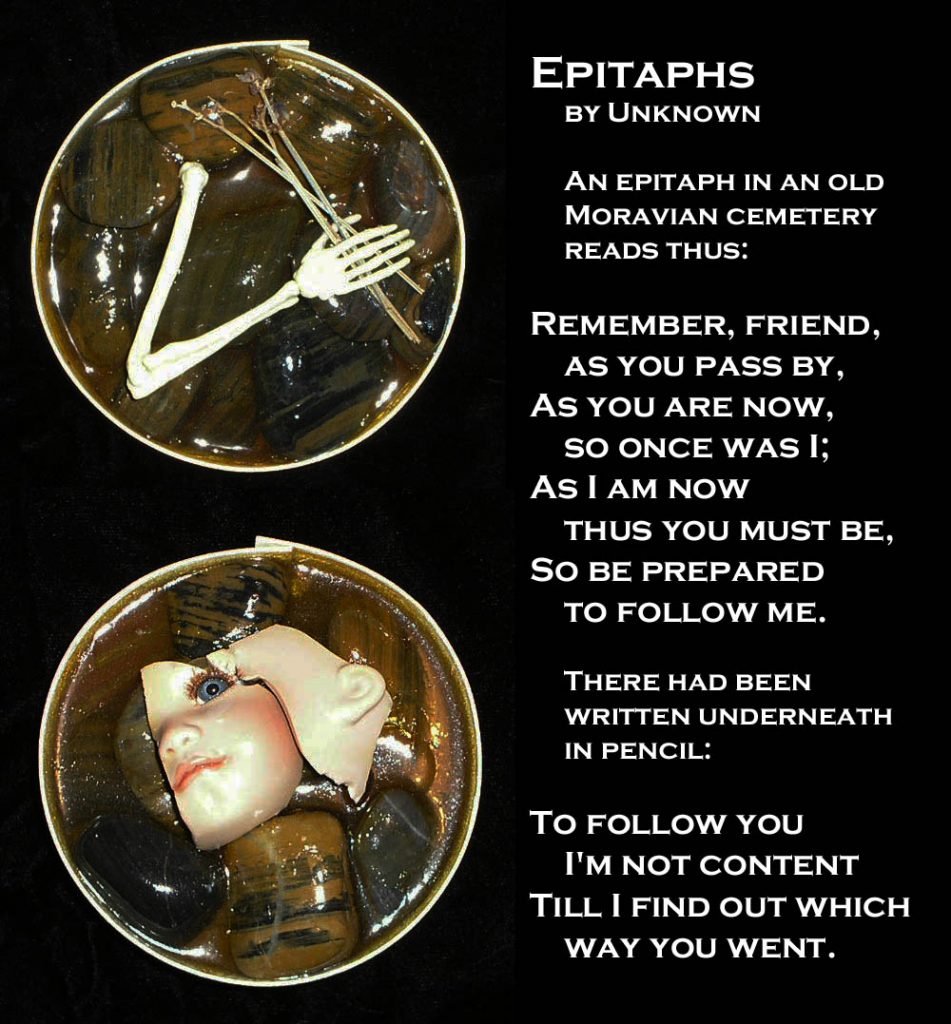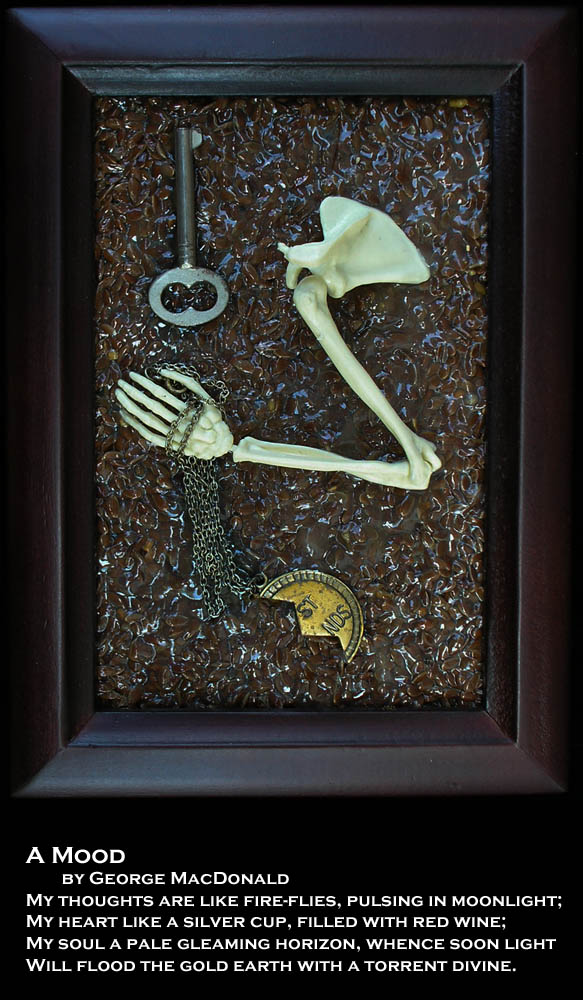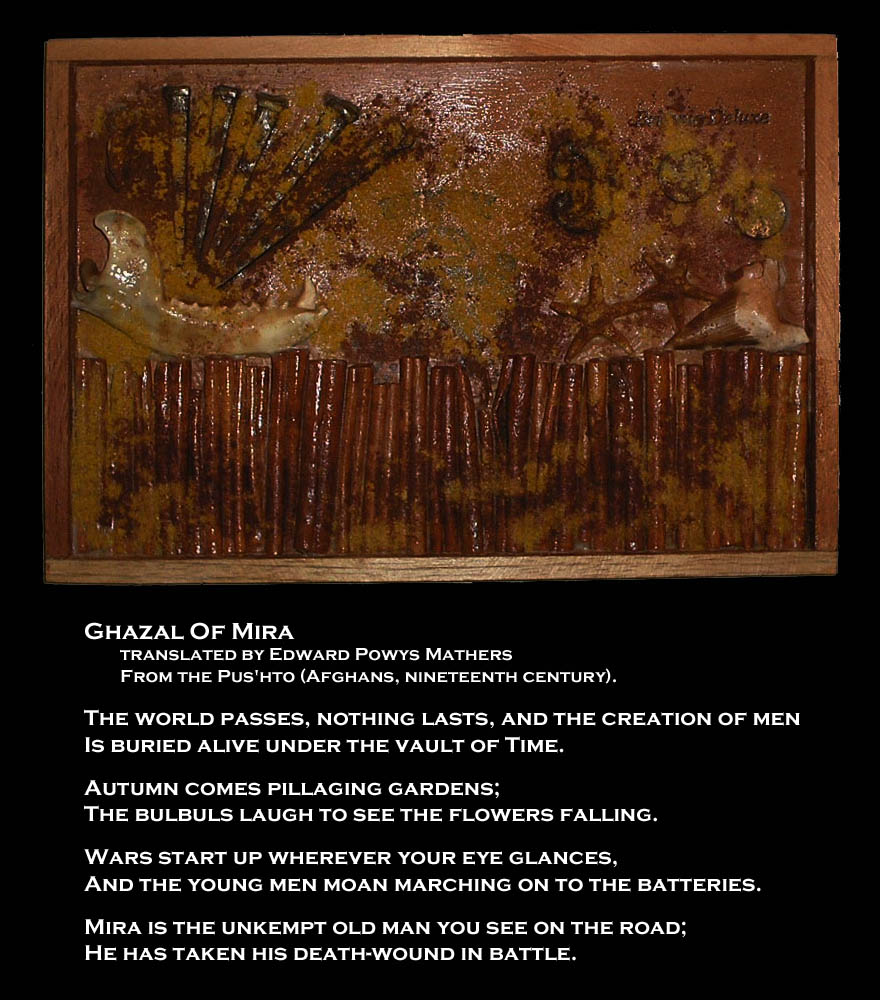 These images feature mixed media assemblages and sculptural pieces incorporating real and faux bones, skeletal fragments, animal jawbones and more. The works considered mortality and the fragility of being, memory and forgetting, and the passage of time. These pieces were first published in the Halloween 2020 Contest themed around Death, Fear and Fantasy through The Abstract Elephant Magazine.