There was a new Chinese restaurant in town. The Red Devil. Odd name for a Chinese restaurant but no difference; maybe it was a translation issue. There was a huge sinewy red dragon snaking around the edge of the sign after all… The Red Devil had gone in overnight without warning where the sleazy Fast Joe's grease-fest burger joint had been, attached to the Lucky Strike bowling alley. Not the best part of town, on the outskirts, and the restaurant still had that greasy burger joint funk to it, giving off a vibe that one didn't want to linger in.
Alex and her BFFs had ordered take out and had split as soon as possible, what with the slow older woman running the show taking her sweet time with everything. They were gathered at the picnic shelter in the park, which was notably less seedy and had fewer disheveled old men ogling them.
Their food was good, almost too good. But why? There was no real reason for it. It should have been just another greasy dish of standard Kung Pao Pork like any other generic Chinese American place, especially given the location. Yet Alex couldn't stop eating, well devouring, it. It was almost as if she hadn't eaten in days and this was just what she'd been waiting for. Hell, it tasted so good it almost seemed as if she'd been waiting for this Kung Pao Pork all her life. Her friends were just as immersed in their own food, and no one said a word until they'd literally licked their to-go foil pans clean.
Even after they'd decimated every scrap of food they had, no one said a word. Until finally Kari prompted, "Wait, what about our fortunes?!"
"Oh yeah, I forgot," Alex replied. Trudi nodded along, her tongue still occupied with licking what remained of her General Tso Chicken from between her teeth. How could they neglect the fortune cookies? The fortunes were usually the best part of the meal. They savored each and every one, hanging on to every word and giggling as they added "in bed" to the end of each to glorify or chastise the fortune-reader about her suggested imaginary sex life and future exploits…
Kari tossed a fortune cookie to each of them. Alex caught hers and studied it intently. It was unlike any fortune cookie she'd ever seen. It still resembled a little folded over coin-purse wafer, but it was red and meaty looking, not cookie colored, and the outer plastic package printing made it look like a wide-grinning smile. The strangest part was the fangs printed to line up with the edge of the cookie, as if the cookie itself were lips parted slightly exposing vampire teeth. It was extremely well done, and quite unsettling. The other side of the package simply read, "The Red Devil."
"I'll go first," Kari exclaimed briskly, shredding the wrapping and snapping the blood red cookie in two without taking any real notice of it… typical, seeing how Kari was always the one to jump head first into the deep end of anything without studying it beforehand. It was part of her charm, really. And it was a large part of why Trudi and Alex followed her. She drew attention wherever she went, and the whole school had taken note when she moved here earlier their Junior year.
"You will die tomorrow…," she read matter-of-factly until suddenly taken aback. "Wait, what?!"
Kari paled, losing her usual snarky comeback attitude. She turned the tongue of paper over and back again. "You will die tomorrow," she repeated. She handed the note to Trudi, who read back at her," You will die tomorrow," before tossing it abruptly back at Kari as if to rid herself of something that might be contagious.
"Not funny," Kari stuttered, flustered. She pointed at Trudi, her finger trembling accusingly. "This can't, er… you go next."
Trudi gulped. She was always the next in line and obeyed Kari's every word. She hesitantly fingered her fortune cookie.
"I said, 'You go next!'" Kari echoed a little louder this time, her eyes staring daggers into Trudi. She wasn't going to be alone in this. Trudi slowly tugged apart the sheath of plastic to expose the blood red cookie inside. She shook the cookie out into her hand and broke it in two. She looked at the tongue of paper and blanched, her eyes wide.
"Well…" snapped Kari. "What does Yours say?"
Trudi shook her head and opened her mouth as if to speak, but all that came out was a shrill sigh. Kari snatched the paper fortune and gasped. She tossed it away hurriedly. The paper twisted and twirled through the air as it fell in seemingly slow motion. Alex studied it intently as it floated towards the ground, making out the words.
You…
will…
die…
tomorrow…
Trudi whimpered. Kari suddenly exploded, grabbed the two fortunes, and set them ablaze with her lighter. They burned, shriveled to a charred black line, and then into a fine ash, which scattered like a hundred dandelion seeds.
"Well, that's that," Kari said matter-of-factly. She mustered a faint grimace and lauded, "Fortune smiles upon thee" as if knighting Trudi in some sort of bad joke movie. But it felt too forced, and she was just not her usual Comeback Queen self for all that she tried not to appear shaken. She ignored the remaining cookie in Alex's hand and brushed herself off, signaling it was time to move on to bigger and better things. In actually, all she did was drive Trudi and Alex home, with the three of them sitting in silence the whole way. Trudi stared out the passenger side window. Alex huddled in the back and stared at the blood red pursed lip fortune cookie in her hand, squinting at it as if to try to focus on the tongue of paper enfolded within but to no avail.
Alex was dropped off at her doorstep in a whirlwind as Kari and Trudi sped off. She stumbled inside, gasped a rushed" Hi,I-haveto-homewrk…" at her parents as she dashed up the stairs to her bedroom and slammed the door behind her. She tossed the creepy fortune cookie on her dresser and stared at her reflection in the mirror for a long time before she buried herself in a cheap romance novel.
At some point, she must have gotten ready for bed and gone to sleep but she didn't recall doing so. She woke abruptly the next morning, as if jostled from her sleep by a nagging sense of dread.
Kari picked up Alex at home and the trio drove to school together as usual, Trudi sprawled out in front gesturing wildly and singing along with the radio and Alex scrunched up in the back. Kari was still unusually reserved.
The day itself was uneventful. Alex couldn't focus on her studies and kept ruminating on The Red Devil, the fortunes, and the sudden shift in Kari's demeanor. The elderly Asian woman who worked the register and fried up everything for them in the back whistled quietly while cooking. Kari had heckled her, asking "C'mon Grandma, can't you do it any faster?! You'd think she was building The Great Wall back there…"
The elderly Asian woman explained that she loved her work and put a little of herself into everything she did. "In due time," she sang, continuing to whistle as she flipped and scattered the food in the giant wok. "In due time," she whispered as she'd placed the fortune cookies in their bag. When they'd paid and erupted out of the restaurant, she'd echoed the same as they were leaving, "In due time…"
You… will… die… tomorrow…
The words were etched in Alex's mind. She still hadn't opened her fortune and wondered what was written there. She wasn't all too eager to find out. She glanced over at Kari and Trudi passing notes in the back behind the teacher's back. When the lunch bell rang, they sidled up to her.
"Let's blow this joint," Kari said. "We have a bone to pick with that Chinese lady…" Trudi nodded along.
They hopped into Kari's hand-me-down Chrysler and blasted across town to the Lucky Strike Bowling Alley. The Red Devil was gone! Just a sign that said "For Lease" in the window remained. In fact, there was no evidence that there had ever been a Chinese restaurant there. No sign, no red sinewy dragon, nothing… just a vacant shell of a greasy burger joint.
"Dammit," Kari shouted and kicked the rear front tire. A catcall whistled at them from a neighboring car.
"Lookin' for someone?" a low voice snaked out of a shiny new Miata convertible, orange with black racing stripes – Brad. Of course it would be Brad. He was used to getting everything he wanted and he'd set his sights on Kari, following her like a lost prep-school puppy ever since she'd moved to Springdale.
Kari sighed and glared at him. She was not in the mood for casual flirting or "priming the payload" as she called it. "Get in," she barked at Trudi and Alex. They did as she commanded. She was usually so uninhibited and this newfound sternness was out of place.
Brad smiled. "Aww c'mon. Why else would you lovelies bust out of school?"
"Not now, Brad," Kari grumbled as she revved the engine.
"At least race me back," Brad smirked as he whirled around.
Kari smiled wild in response, her eyes alight, "You're on."
The cars started off neck and neck but Kari's beater couldn't keep up and she knew it. But she had a secret weapon. She was going to take the shortcut, and she ripped onto the gravel road at breakneck speed.
"Wait!," Trudi screamed as the car spun out and the world went black.
Alex awoke to a rhythmic beeping. Bright lights and visions of angels in scrubs hovered over her. "You're going to be okay," one of the angels said. Alex's mom rushed over, her red face streaked with tears and grabbed her in a bear hug.
"Wh… what happened?" Alex quipped. "Where am I? Where're Kari and Trudi?"
Her mom blanched. "They didn't make it. It's a Godsend you're alive. The whole front end of that car was…" her voice faded out as she evaded saying anything more.
The angel-nurse looked Alex over. "You're very lucky. All you've got to show for it are a few scratches and a broken rib. You can go home. Just try to rest and don't overexert yourself…"
Alex's mom escorted her out of the hospital and into their Ford "Capri Sun" as the trio used to joke. (It was even the right shade of turquoise.) Alex's head was a blur. She didn't remember getting home or the trek to her bedroom, but there she was, staring once again at the mirror. She glanced down to find the fortune cookie.
It lay there on her dresser, plastic wrapping split open like a flower unfolded, forking a tongue of paper at her like an invitation. Still foggy, Alex reached for it as if possessed and turned it over in her palm before it fully sank in what she was doing.
"In due time," it read.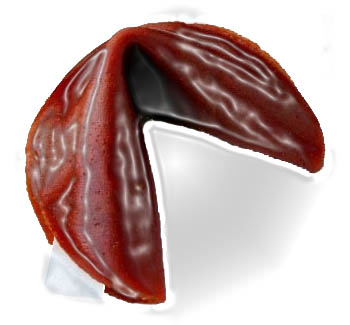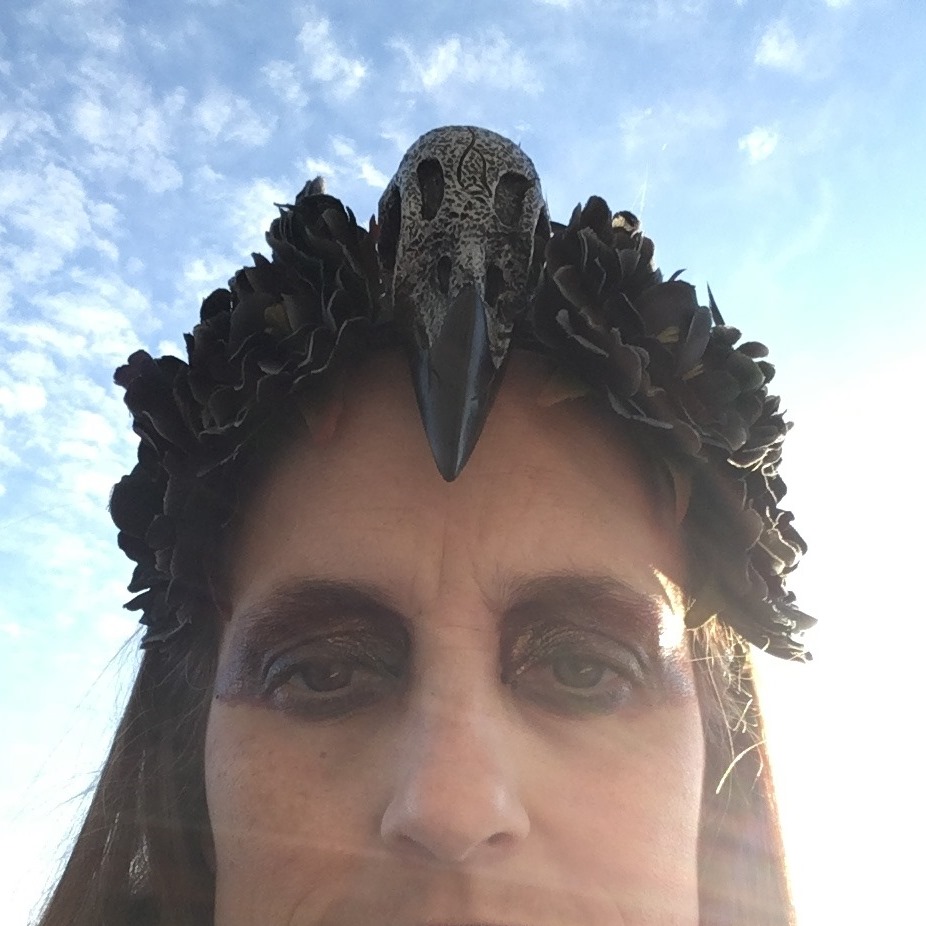 Ppppfffftttt, an RPG story by Jennifer Weigel
Poised Potion Poison Potential

, an RPG story by Jennifer Weigel
(There – I finally said it! Second time's the charm. Can we move along now?)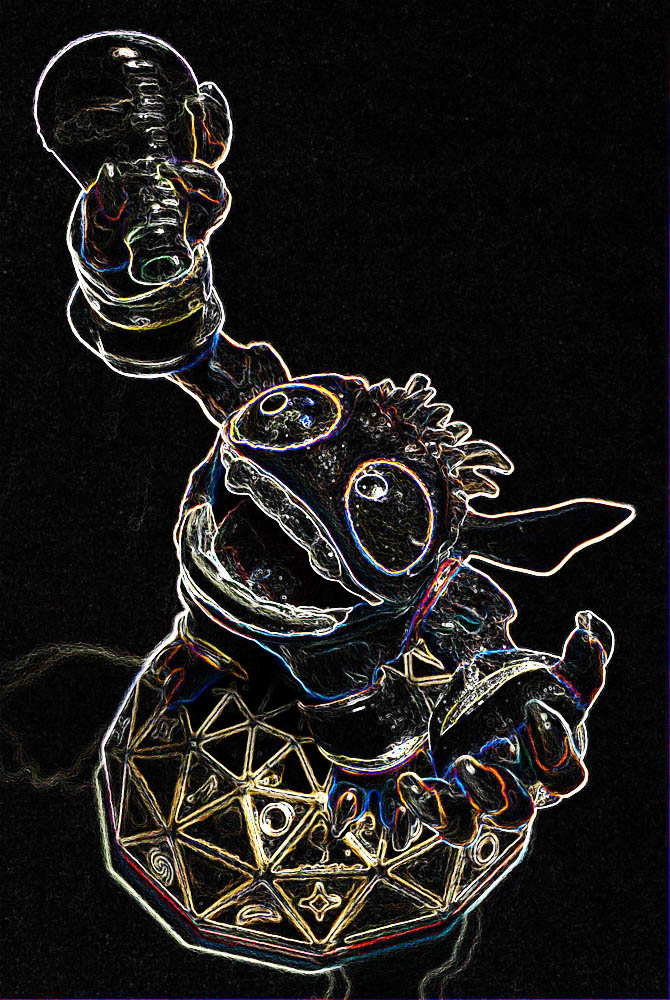 So I think Barbarella is losing it. Like she's been sneaking healing potions. We never did manage to get to an alchemist before she downed one of those unmarked flasks we got off the goblins when we took their lair. Yeah, we all know they're healing potions but I can't help but think the goblins weren't getting their goods legit. I mean, they are goblins, 'nuff said. And I've heard some of the black market varieties have other weird properties too, so I fear maybe she's gotten a bad one or something.
Anyway, she's been acting strange, spending a lot of time by herself. And not working out, like usual, but rather rifling through the treasure trove. Not that she's at all sneaky about it. I mean c'mon, it is Barbarella after all. She's kind of the polar opposite of discreet. She's always been more of a don't-tread-on-me and mess-with-my-buddies-mess-with-my-war-axe kind of a girl.
It's making Squidge suspicious. Yeah I know, Squidge is a bit edgy anyway, but they're acting even more so now. They seem to have an even tighter grip on whatever things they've stashed away all up in that cloak of holding or whatever it is that they never take off and that makes it hard to remember much of anything about them. Hell, I don't even know what gender they are, not that it matters anyway. I don't concern myself with what Squidge is or isn't up to so I don't really care; generally the best is to assume the worst and move on. Nosing around in Squidge's business is like begging for a stab wound to the back in your sleep, if you know what I mean. But they've been acting even more paranoid than normal, so I think they've noticed that something is off too.
You know, it's been a long time since I've even had to down a healing potion; I tend to stay in the far back and let the other two hack n slash, it's safer that way. And health elixirs aren't my cup-of-probiotic-smoothie-protein-tea (it's all too snake oil salesman fad craze diet antioxidant stuff for me). I'm more of a freewhellin fireball flingin kind of spell-slinger. The healing arts magics are a bit too… mushy gushy lovey dovey for me.
We aren't a goody-two-shoes fixer-upper team, more of a nice-fill-in-the-blank-I-think-I'll-take-it kind of ensemble. You know the type. #thuglifeforever. But times like this do make me wish we had a paladin or a cleric or even a druid to tag along. Where do you find the moral high grounders when you need them anyway? Sure, I guess I could go to a church or something, but some of the lesser evil critters I've wagered pacts and bargains with may not take too kindly to that. And the nature nice guys are all save-the-treants which generally doesn't mesh with the whole fireball jive.
I guess Squidge could ask someone, but they only really talk to The Guild and just in that you-don't-stab-my-back-I-don't-stab-yours kind of sense, so we don't have anyone to consult with on these kinds of things. It's certainly not worth seeking out a 100 gp pearl for a wizened old wizard to snort for further clarity, even if the relative scarcity and exchange rate has made them significantly smaller and easier to haul around at this juncture, assuming you can find them at all. I swear, if the alchemists didn't need to get high to get anything done it'd be a whole lot easier for everyone. And don't even get me started on the Oracle, that nympho dominatrix bitch. Suffice to say I will NOT be going back there anytime soon, for ANY reason.
So here we are. Maybe whatever it is'll pass on its own. But I noticed a couple more of those goblin healing potions have gone missing. We all know they don't work if you aren't hurt. And I swear I saw Barbarella take her own axe to the shin before she downed one when she thought I wasn't looking during my nightly séance with the campfire flames. My cohorts don't realize I can actually do more than it seems from my ritual state. The demonspawn that grant me my powers aren't always all-engrossing, especially if I'm channeling things I've done a bajillion times already and not trying to harness something new. Frankly sometimes it's best to tune the spirits out since they pontificate at length for no reason, but I suppose I'm not one to talk.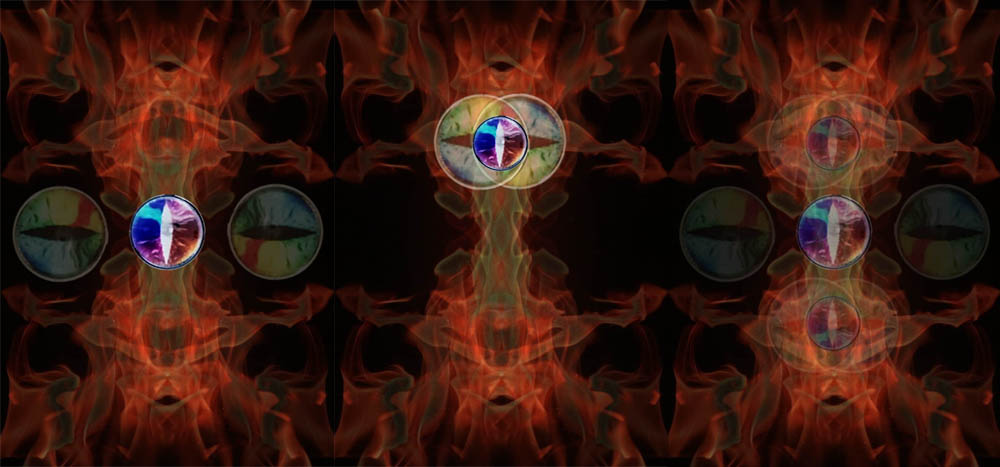 I keep coming back to this thought though. Why would Barbarella hurt herself just to chug a stupid goblin potion anyway? Usually those dares go the other way. Goblin potions taste like bad grog two days following a dwarven ale upchuck hangover, and that's if you're lucky. Often they're worse. And they're not even that good as far as healing elixirs, mending maybe a minor flesh wound at best. They're crappy, no getting around it, and a last resort at best. Why would she deliberately go out of her way to drink that shit?
You know, there's a whole stash of the things left, and I am a bit down on health myself. Maybe I should try one to see what the allure is. Perhaps the camaraderie and shared experience could help me get Barbarella to sober up and leave the toxic sludge alone. Or at the very least, maybe I'll understand what she sees in them. Perhaps they're new and improved, but I seriously doubt it seeing as how they're still just ill-obtained swag we got off some low-level goblins. You know, no one ever really gives goblins anything worth having unless they're trying to exploit them in some way, and even then it's really not worth it, seeing as how the goblins don't have anything anybody wants to barter…
I swear those potions were in this satchel here; we had like over 100 of the things. Oh, here's one, way down in the bottom of the bag having fallen under some of the other crap we looted that wasn't worth much of anything. Wow I really had to dig deep to fish that out, and it's only been about a week since the goblins' lair… In the light looks like the same ol' ordinary purple black pink tinged sludge we normally find, a tad more sparkle factor but not enough to care. Now why are Barbarella and Squidge both looking at me like I'm holding the golden goose egg of everlasting mana and fingering their weapons?
---
If you enjoyed this RPG story by Jennifer Weigel, perhaps you will want to see some art from previous campaigns or read the Twilight saga, both on Haunted MTL here.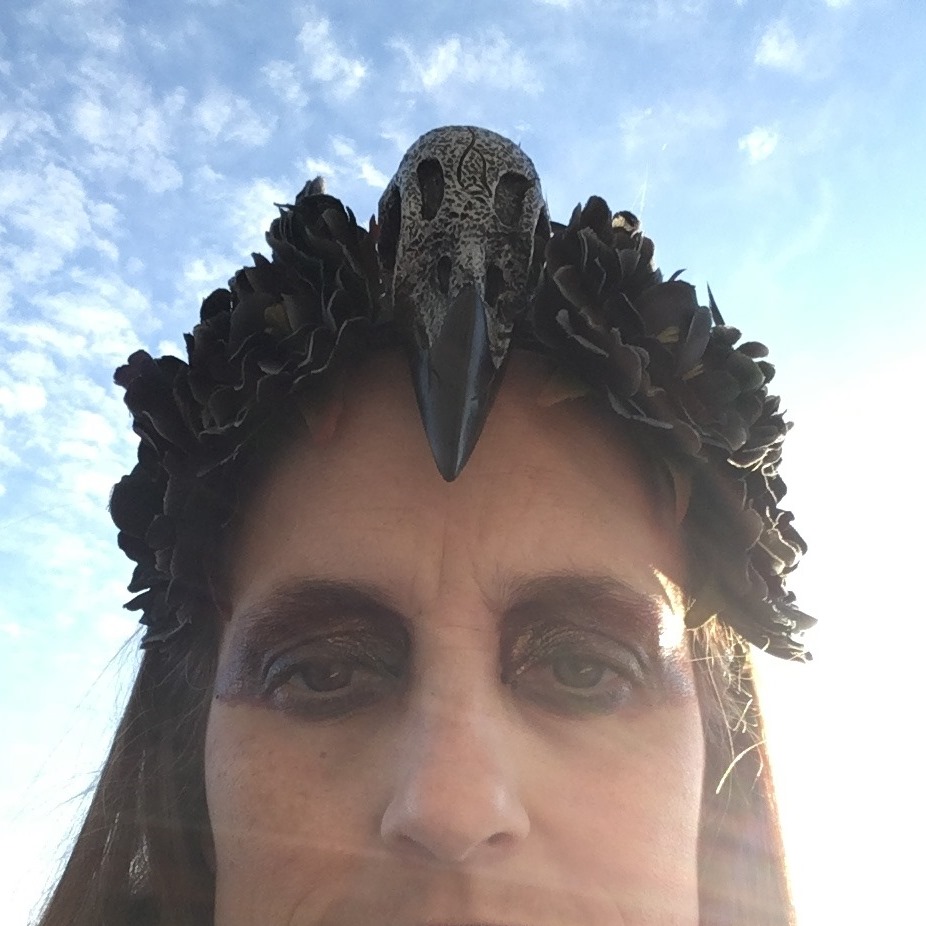 Check out more of Jennifer Weigel's writing here at Jennifer Weigel Words.
Nightmarish Nature: Vampires Among Us
This is the kickoff to a new series exploring nature that is kind of horrifying, at least in ways. Our first subject is Vampires Among Us. There are lots of animals named for vampires, sometimes due to folklore and sometimes for their appearance (like the Vampire Squid), but most of these animals don't have blood sucking tendencies.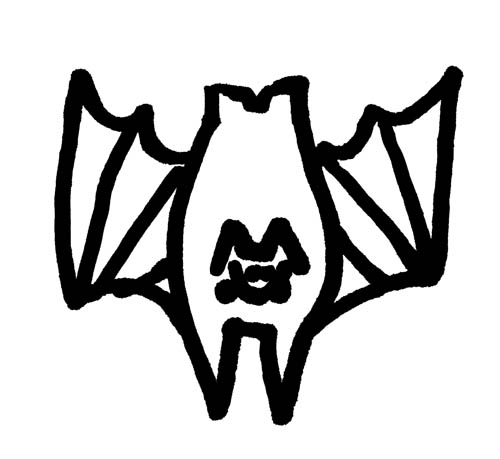 Bats & Birds
There are legit vampire leaf-nosed bats in Central and South America that drink blood. They feed on mammals and are often shown to feed on livestock. They'd be kinda cute if they weren't so creepy. There are also vampiric birds: some finches in the Galapagos have developed the taste for blood of other birds, mainly seabirds that flock to the islands to raise their young.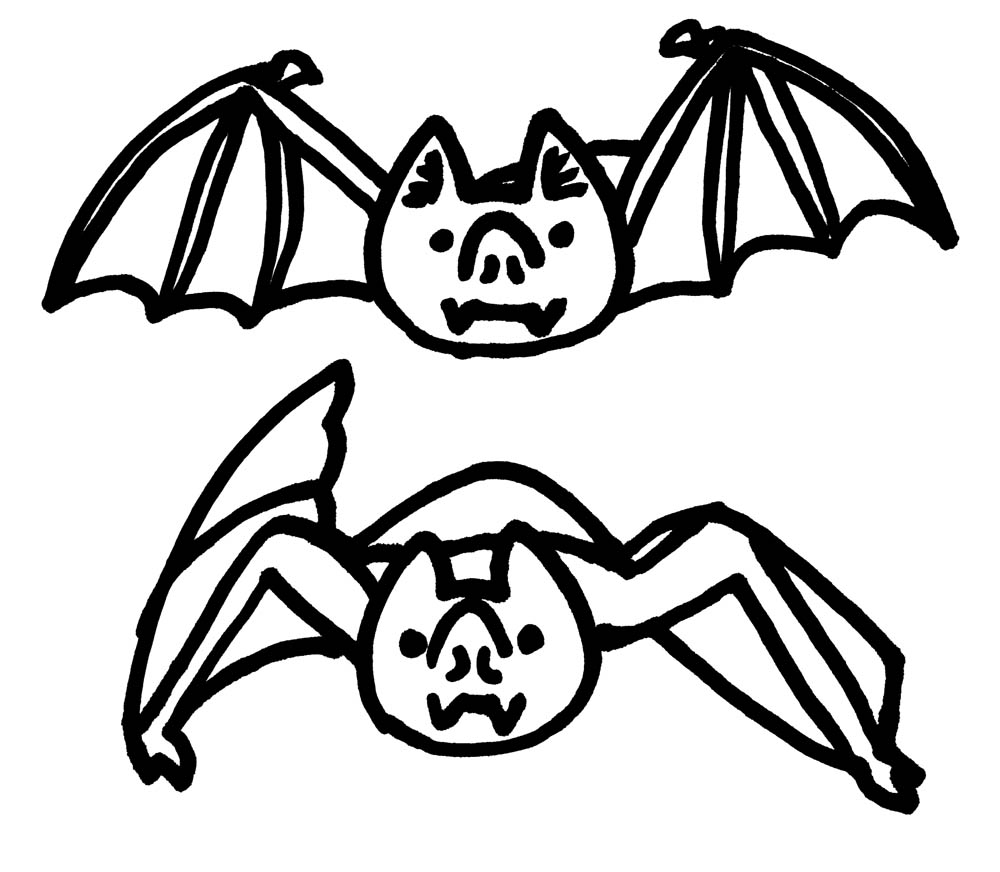 Leeches & Lampreys & More
And then you get into leeches and lampreys and other denizens of the water that are known to attach themselves to larger creatures and drink their blood. Leeches were even believed to have medicinal value (and still are in certain circumstances). And there are also numerous plants that are known to be parasitic and feed on other plants, wrapping their roots or vines around others to steal nutrients.

Spiders
Now I'm going to drift off into the realm where this becomes truly horrific. Spiders. Now, spiders aren't vampires per se, seeing as how they actually kill their prey – they don't just feed off of it while it remains living and wanders about its business. But because of their structure, they cannot eat solid foods, so they have to inject their prey with enzymes to liquefy it so they can slurp it out like a protein shake. That's sort of vampirism on steroids if you ask me, just the kind that no one is coming back from.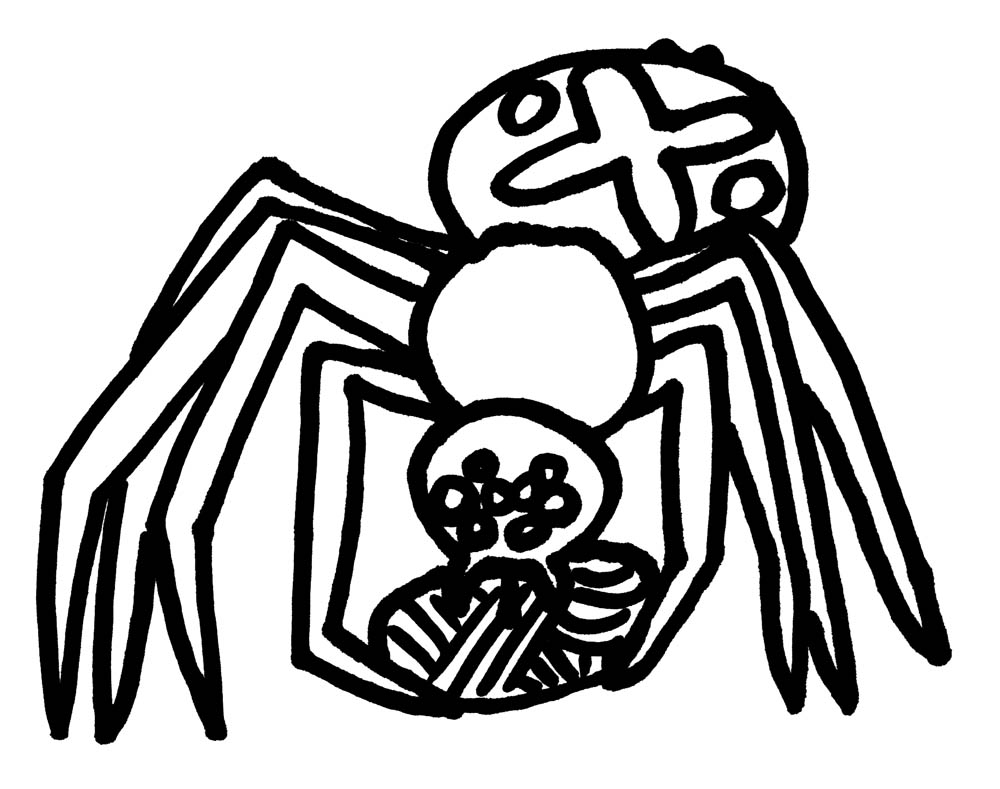 Bloodsucking Bugs
But let's get back on topic. Now let's consider mites and ticks and fleas and mosquitoes and the like. Some drink blood for their survival; others do so as part of their reproductive cycle (like mosquitoes which otherwise eat fruit and nectar but need the extra protein from blood to grow their eggs).
Ticks need to feed on blood once at every stage of their life cycle and can pick up diseases along the way (like Lyme Disease) but don't always do so. Different ticks are more likely to come in contact with different things and often humans are not their preferred meal but they are opportunistic and will feed on whatever is available when necessary. Symptoms of illness from tick bites may take years to develop and can have really weird side effects (like the allergy associated with Lone Star Ticks which makes a person unable to consume mammalian flesh).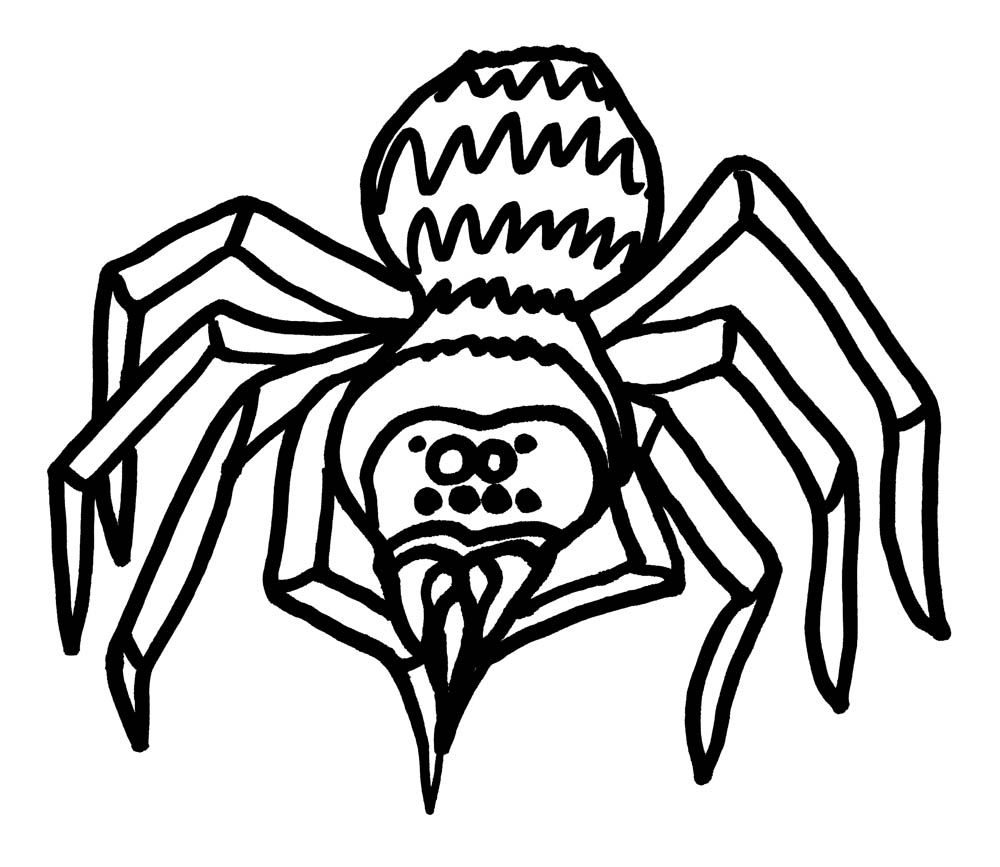 Anyway, here are some brief glimpses of vampirism in nature. Thank you for joining us for Nightmarish Nature and may you avoid getting bitten by any true vampires among us… And I still think spiders take first place in the creepy eating category here, even if they aren't technically vampiric.
Buried Treasure by "Dread Pirate" Jennifer Weigel
This story came to me in a sort of roundabout way from a rather unusual source. So I thought I'd share it with you, dear readership, and see if you can make heads or tails of it. – Jennifer Weigel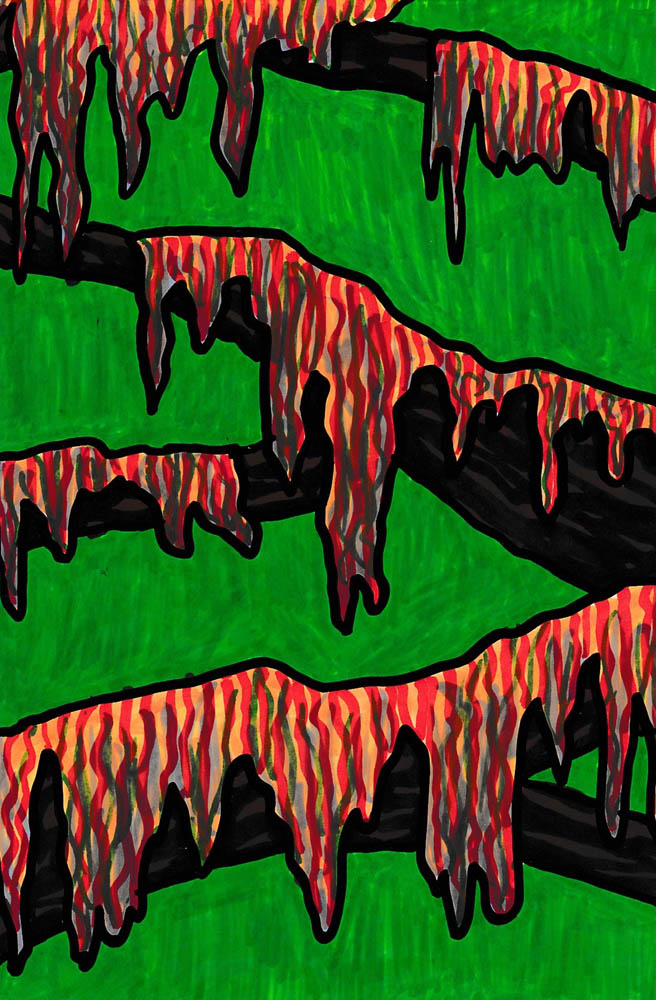 Dread Pirate Rum Tum Tugger could tell this was the right spot.
The site, beneath the sweeping limbs of the Live Oak, Spanish Moss swaying gently in the breeze, was a perfect match to the crude map he had bought off that soothsayer Deuteronomy.
The earth moved easily, as if it had been excavated previously. He dug in with greater fervor with each swipe. The sandy soil gave way to reveal something hard. He scooped and smoothed the remaining detritus from the surface as he uncovered a box.
The carton was simple.
No markings; no ornamentation; no writing. Just a plain cardboard crate, brittle from having been buried for so long but still sturdy. He hoisted it from its burrow.
"Ha HO!" he shouted to the passing breeze, rousing a small cloud of birds that erupted from a nearby thicket. They captured his attention for a moment, but he quickly refocused and returned to his task.
The box was locked but no difference.
Any self-respecting ruffian like himself could pick a lock in seconds. And he did so with panache, as was his way. He pried the lid open and licked his lips.
Inside was the legendary Kernel of Eternal Life, a small sparrow's heart, still beating.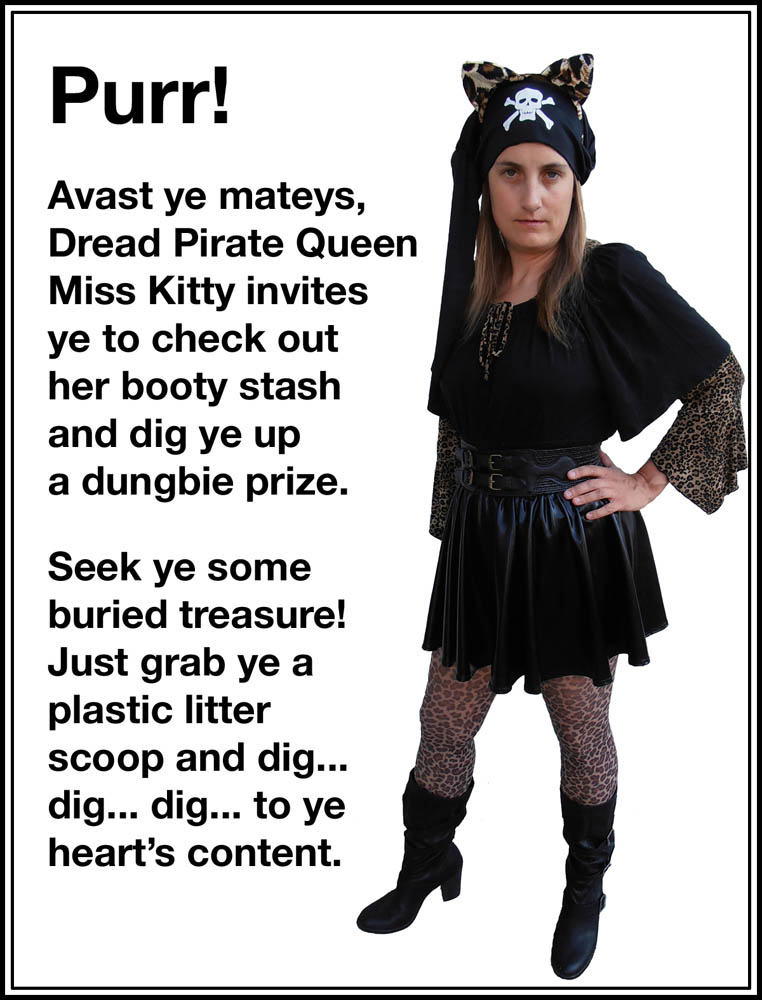 Artwork description: Myself as Dread Pirate Queen Miss Kitty wearing black bell sleeve shirt and black vinyl skirt with strapping leather belt over leopard print shirt and tights, with strapping leather boots, pirate head wrap and leopard cat ears.
Image text reads: Purr! Avast ye mateys, Dread Pirate Queen Miss Kitty invites ye to check out her booty stash and dig ye up a dungbie prize. Seek ye some buried treasure! Just grab ye a plastic litter scoop and dig… dig… dig… to ye heart's content.
---
I created this image for a promotional poster for a performance piece in a charity art show in which I, as Dread Pirate Queen Miss Kitty, hawked a carnival sideshow style sidewalk installation. For a mere $5 donation to the animal shelter the show supported, gallery goers could dig around in a kiddie pool full of litter to find a prize: a cheap plastic trinket from the dollar store. I had some takers, including one kid who seemed to really enjoy the digging and whose parents were all in, saying "You know, you can totally do that at home too."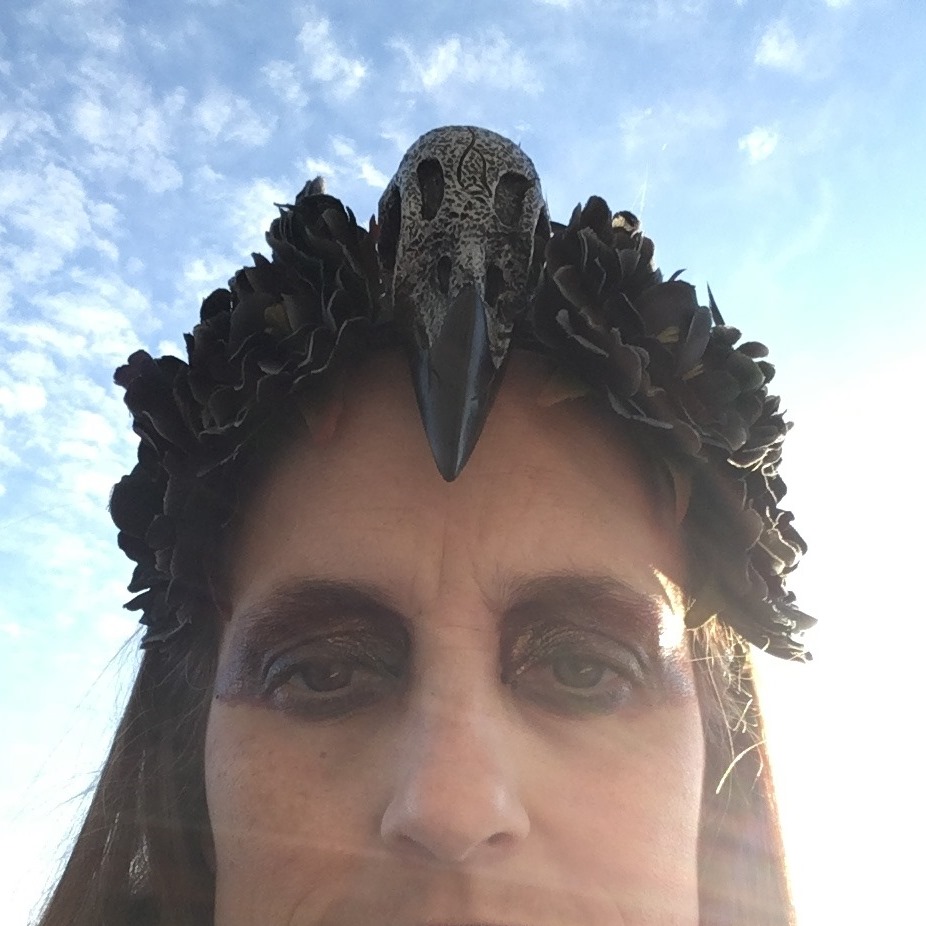 For more cat antics, we invite you to read C-2747's logbook here on Haunted MTL. Feel free to check out more of Jennifer Weigel's work here on Haunted MTL or on her writing, fine art, and conceptual projects websites.