David Davis talks about the 1988 slasher classic, Child's Play, with special guest Kevin Hayman in the first installment of Kids' Stuff – A Chucky Podcast. It also happens to be the premiere of the podcast!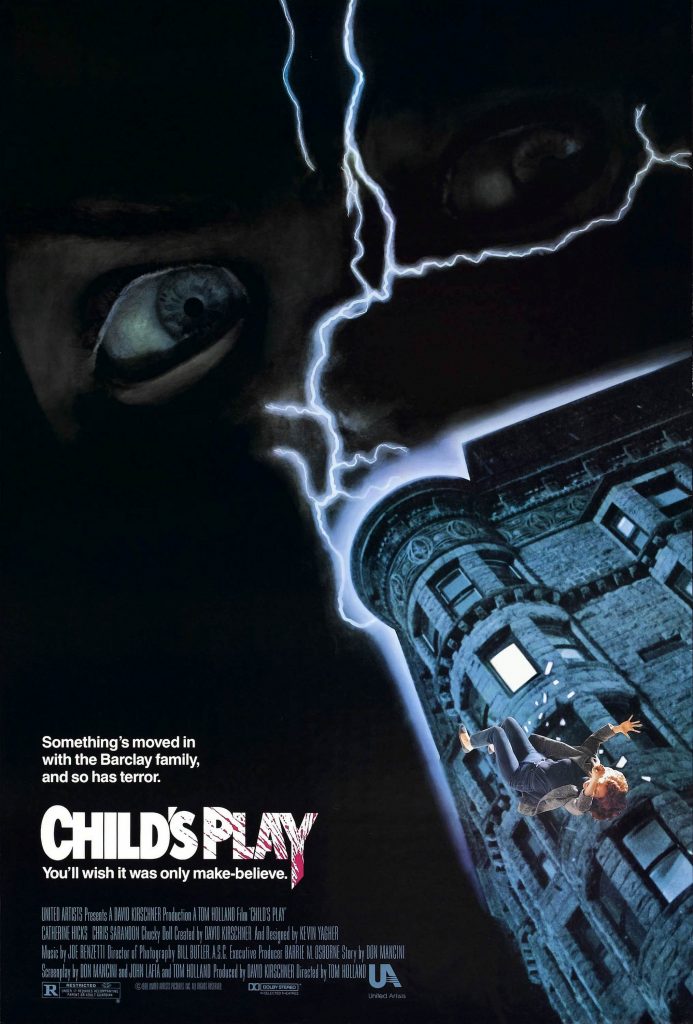 About Kids' Stuff Episode One – Child's Play (1988)
Kids' Stuff – A Chucky Podcast features Haunted MTL contributor David Davis and a special guest to talk all things Chucky, the killer doll, as writers.
In this episode, the first, Kevin Hayman of Everywhen Comics, and the Supernatural Selection podcast joins David to talk about the first film in the Chucky franchise, Child's Play (1988). Between David's obsessive fandom and Kevin's revisiting the film years later the two writers talk shop, murder, and the appeal of Brad Dourif. Enjoy this Child's Play podcast at home, the office, or on the road.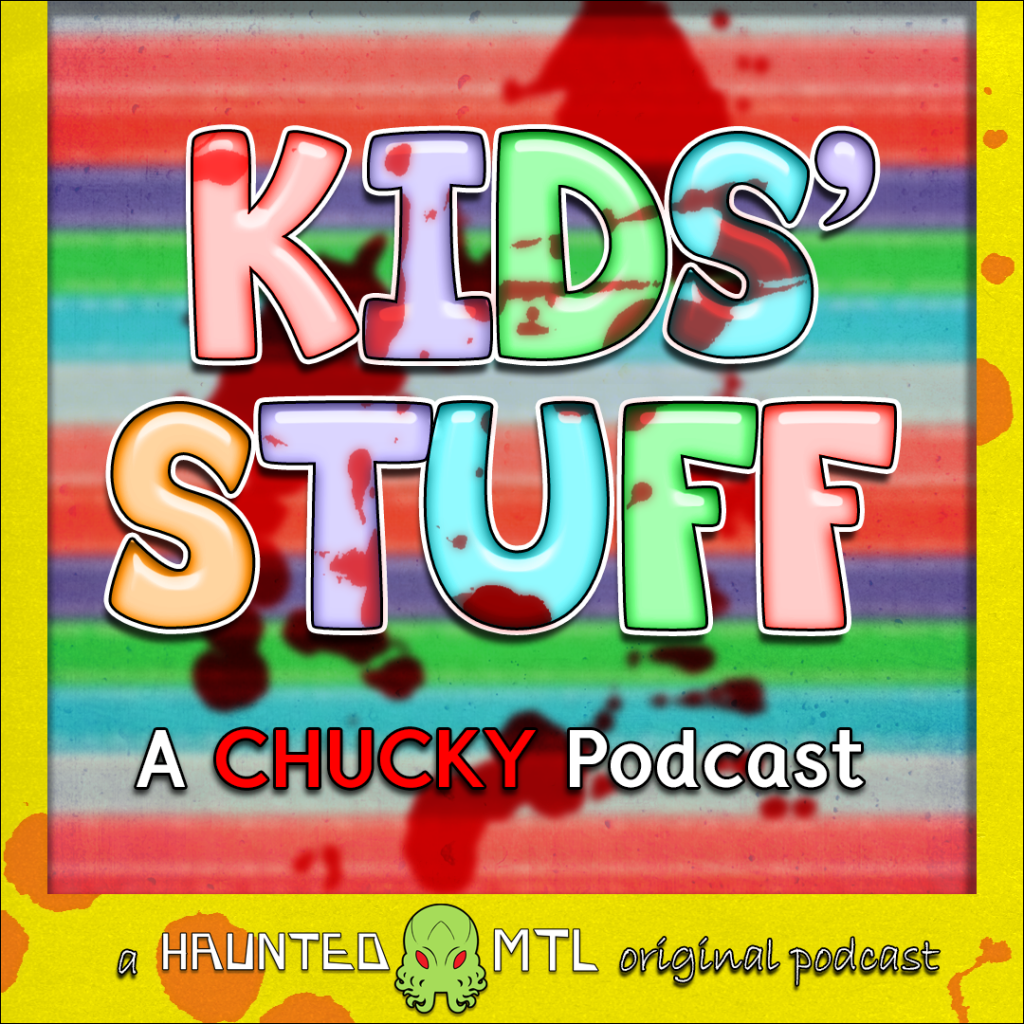 About Child's Play (1988)
Never seen the movie? Here is what you need to know!
Gunned down by Detective Mike Norris (Chris Sarandon), dying murderer Charles Lee Ray (Brad Dourif) uses black magic to put his soul inside a doll named Chucky — which Karen Barclay (Catherine Hicks) then buys for her young son, Andy (Alex Vincent). When Chucky kills Andy's babysitter, the boy realizes the doll is alive and tries to warn people, but he's institutionalized. Now Karen must convince the detective of the murderous doll's intentions before Andy becomes Chucky's next victim.

Google Synopsis
Episode Credits
Kids' Stuff – A Chucky Podcast is a weekly podcast for Haunted MTL. The series theme is a remix of Kevin MacLoud's 'Pop Goes The Weasel' by Deft Beck.
Amazon Affiliate Link
Want to watch the film before you listen? Check out the movie on Amazon.