The Shed and the Torturer
In this special ComboBox el Jefe himself, Jim Phoenix, joins up with JM Brannyk to discuss to screeners that fell into their laps. First from Little Sparks Films, we get into short film The Torturer then, after a very small break, Brannyk and Phoenix launch into another spoiler-free preview Frank Sabatella's The Shed as shown on Shudder.
There is a deep dive into the psychology of torture for the short film and our hapless heroes discover the real inspiration behind the Shed is none other than…Ferris Bueller.
The Shed (streaming on Shudder) and 'The Torturer'. We discuss this SPOILER-FREE, please come and congratulate us for this. Payne hijacks the system for his craptastic input. Jim calls for more chunk in physical horror, while Brannyk would like to see more of the rat in 'The Torturer' and Ike the dog in 'The Shed'. They discuss how gross they would be if tortured (very). And also manage to kick around LGBTQ inclusion within horror, especially coming-of-age. You won't want to miss this special edition, complete with teenage angst, delicious practical effects, and spilling the tea about our co-workers.JM Brannyk

Wheel of Time, Strangers and Friends
Episode two of Wheel of Time, widened the divide between the show and the books. Things are happening out of order, people are acting out of character. Whether this is to the detriment of the show, however, has yet to be determined.
The story
One character missing from episode one was Rand. You know, our main character. But we finally catch up with him now.
He's living in a city with a woman named Selene. They don't have what I'd call a super healthy relationship. She spends a bit too much time talking about her ex.
Yes, for those of you who didn't read the books, this is going to be important.
Rand is also working at an insane asylum. He's kind and patent with his charges, but not all of his fellow caregivers are.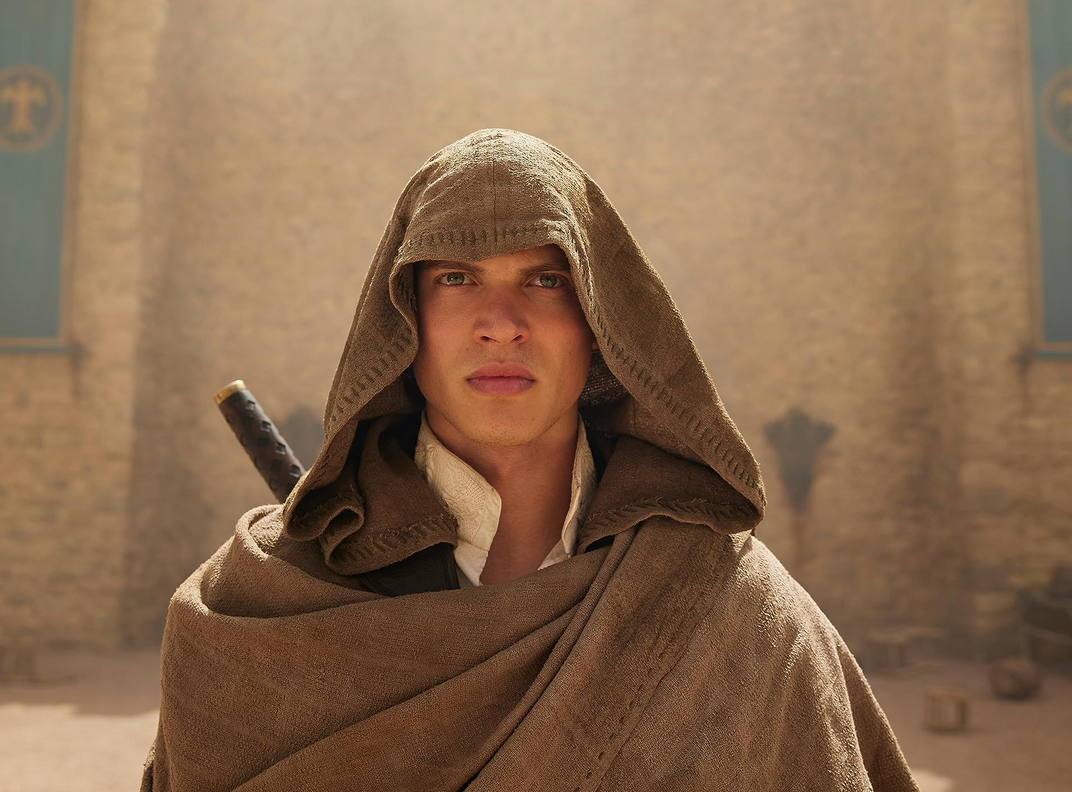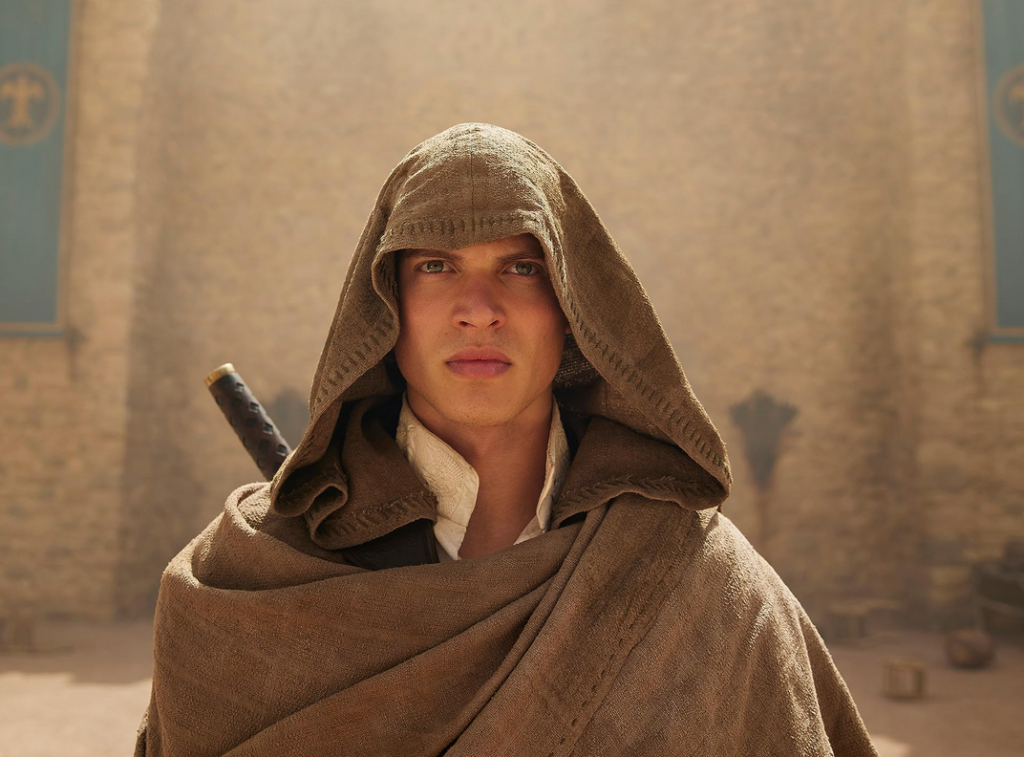 Meanwhile, Lan and Moiraine are recovering form their Fade attack from last episode. Rather than taking the time to actually heal, Moiraine decides to head out to find Rand. Her team comes with her, which seems to really bother her.
While that little hissy fit is taking place, Nynaeve is causing issues. Not by anything she's doing, but by what she's not doing. As none of the regular novice teacher have been able to get her to use the One Power, Liandrin offers to try. No one, including me, is thrilled with this. But, the Aes Sedai are desperate. They know that The Dark One is around, and they need Nynaeve to be ready. So, they let the person who's driven other students to their deaths and actively committed multiple hate crimes take over.
What could go wrong?
What worked
The special effects in this episode were really well done. I especially liked the dead fade nailed to the wall.
I was also pleased with the introduction of Elayne. Ceara Coveney is playing her, and doing a fine job. She's warm, kind and sweet. I am thrilled that she's around.
One of the greatest things about Wheel of Time is the friendships between the characters. Rand, Perrin, Mat, Nynaeve and Egwene legitimately care about each other. Elayne seems to care for Egwene right away. I really love that.
What didn't work
One thing that bothered me in this episode, and frankly the last episode, was Liandrin keeping Mat in prison. I feel like this wasn't adequately explained. Why does she have him? How did she trap him? What in the hell is she trying to get from him? Perhaps I simply missed something, and please let me know in the comments if this is the case. But it feels like some poor writing to me.
I also don't love how Moiraine is portrayed in this episode. Really, in this season so far.
I get that she's never exactly been a warm person. She's not personable, open, or kind. Some (most) fans of the book would likely agree that she's kind of a bitch.
But she's not a bitch for no reason. She certainly isn't the sort to lash out at the people who love her because she's in pain. And that's what she's doing through this episode. She's taking her pain out on Lan. And that's just out of character for her.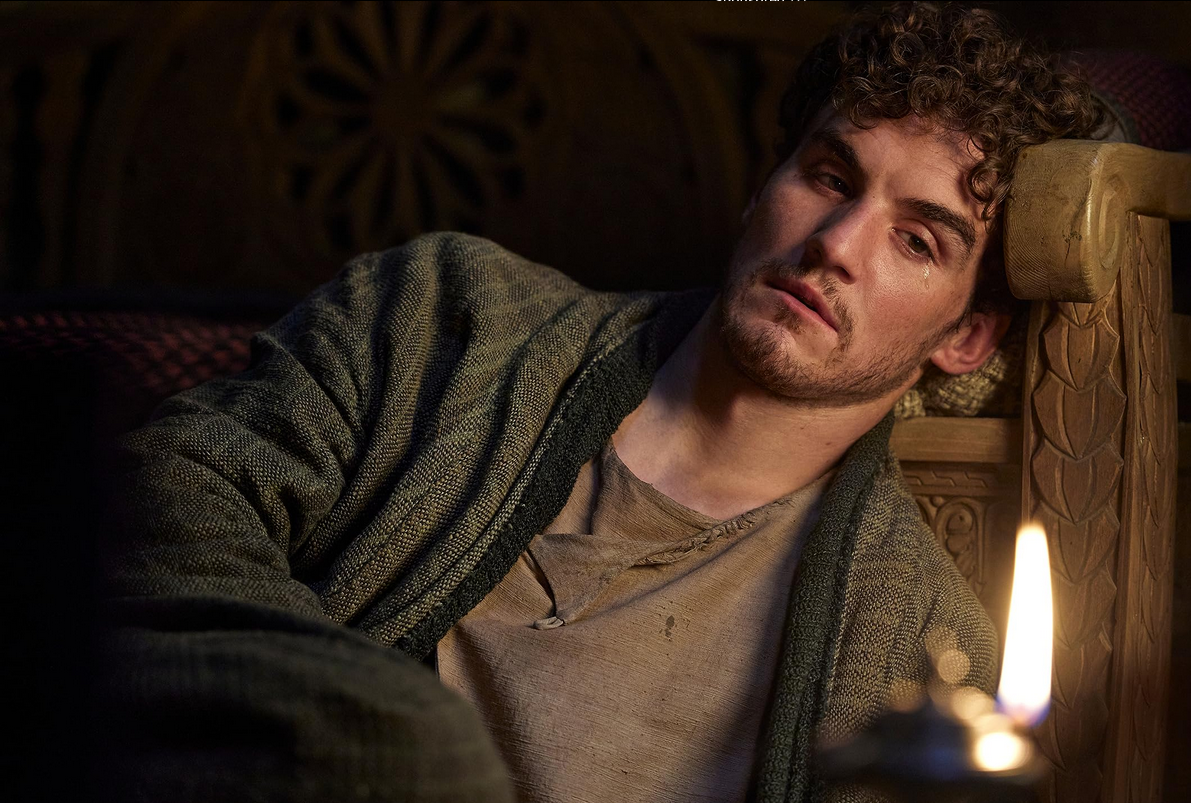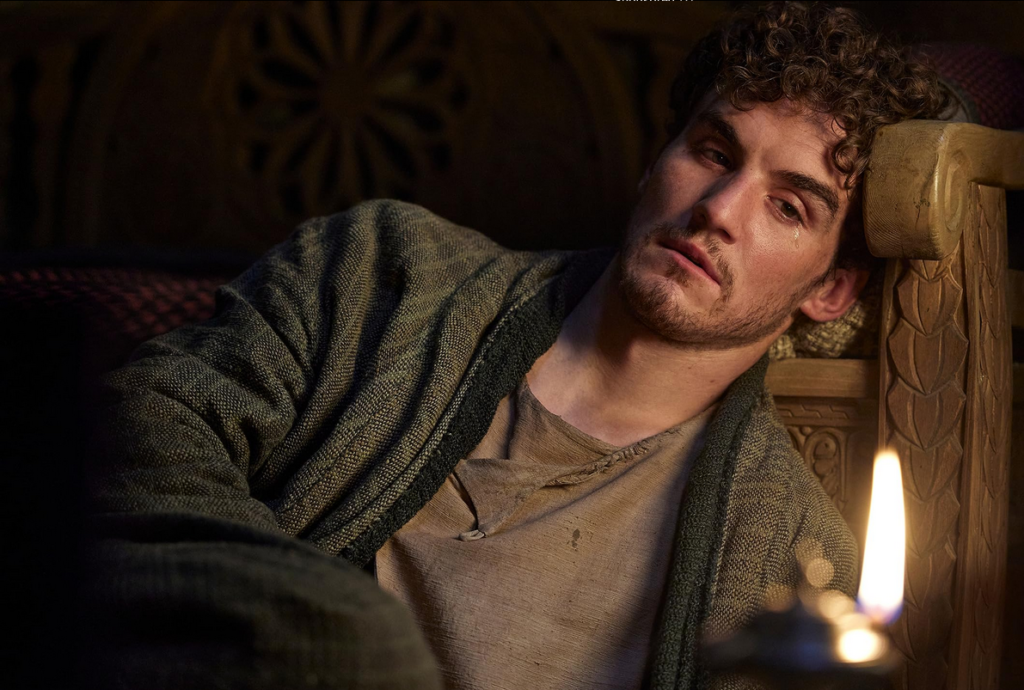 It feels very much like a lot is being skipped over from the Wheel of Time books. But, so far at least, I don't feel like anything vital has been missed. It feels more like the story is being streamlined.
Yes, I understand how this might go horribly wrong. I think we've all seen that. But as of right now, the changes make sense for the switch in mediums.
Now, let's see if it stays that way. 

(3 / 5)
Revisitations: The Devil Went Down to Georgia
So I've been working on more painting into found art (as seen here before) and I thought I'd share a newer one, based on the song The Devil Went Down to Georgia by Charlie Daniels. But first let's make like my She Wolf post enjoy a couple variations of the song, shall we?
First we have Charlie Daniels, the writer of the song which was inspired by the beautiful poem by Stephen Vincent Benet titled The Mountain Whipporwill. You can read the poem on Your Daily Poem here.
Then we have to watch my favorite version, the animated music video by Primus. I know there are claymation-haters out there who find the effect bit too "uncanny valley" but how can you not just love those chickens?
Anyway, without further ado, here is my painting, incorporated into a found still life, original signed L. Harady.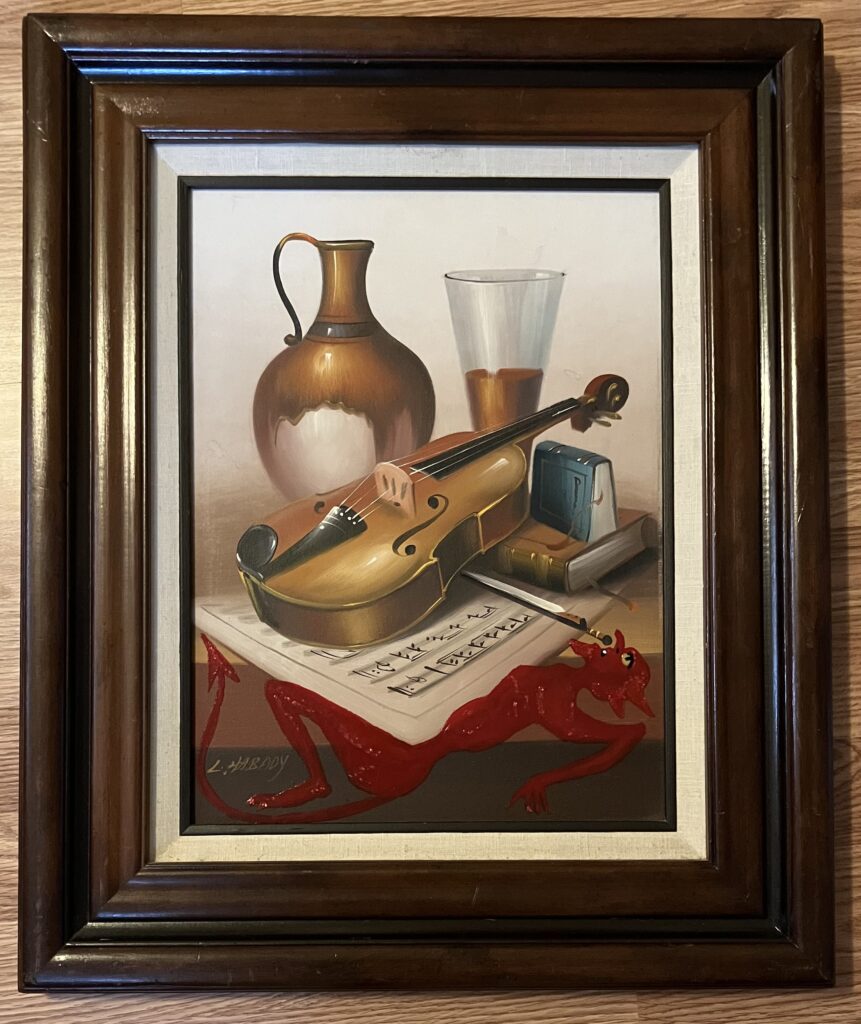 Here The Devil is defeated, crushed along the lower edge of the artwork beneath the fiddle and lamenting his loss. The bow jabs into his sneering nose as if to add insult to injury, but his eyes still glow, alight with the prospect of coming back for another round. (They actually do glow, I have acquired some blacklight reactive nail polish to use in these pieces now.) I suppose I may go to Hell for this portrayal (or for defiling yet another painting) but alas, such is the price of art sometimes. I guess I'll add it to the list…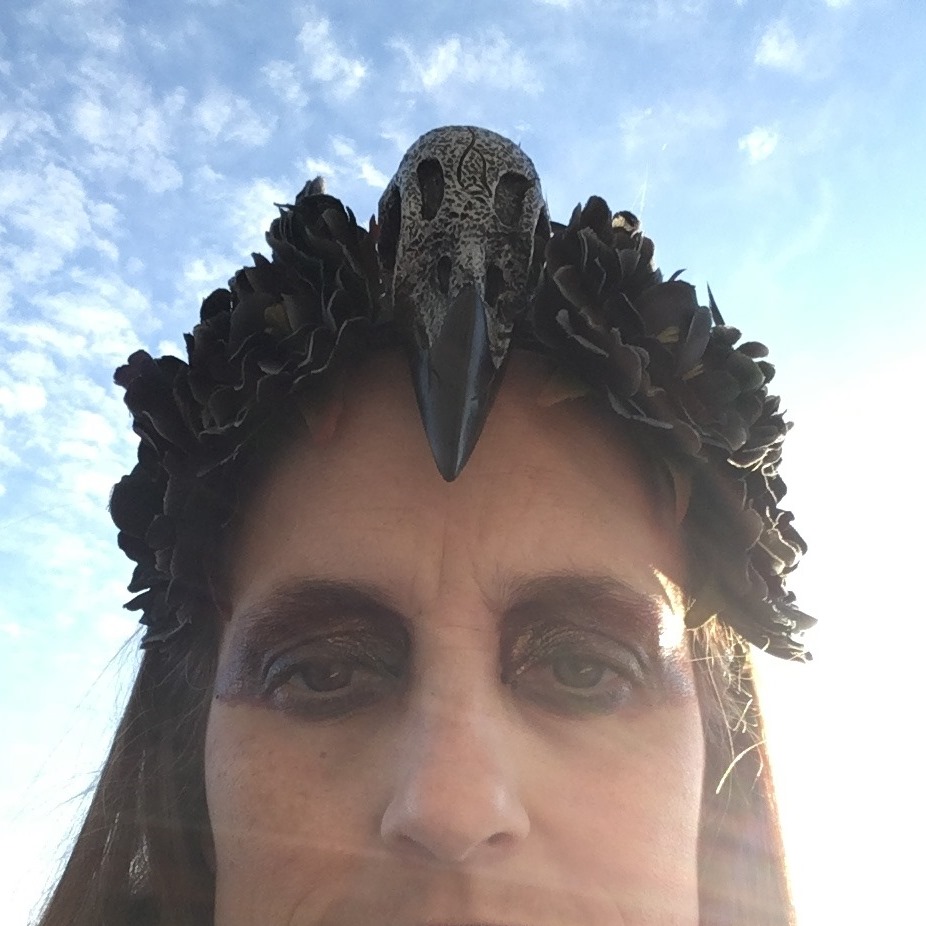 Feel free to check out more of Jennifer Weigel's work here on Haunted MTL or on her writing, fine art, and conceptual projects websites.
The Roots Grow Into The Earth
Launching next month The Roots Grow Into The Earth was a delightful read. It's the premiere novel by horror author Bert S. Lechner. And after reading it, I hope it's not his last.
The stories
The Roots Grow Into The Earth is a collection of nine short stories and novellas, including three previously published stories. The tales are all part of one larger story. A story of darkness, and madness. A story of a creature released that should never have been. That begins then to sink its roots into the Earth and infect innocent people far and wide.
One such example is The Wall. This is the story of a man named Sam and his wife Nat. They have a lovely normal life full of morning coffee and weekend pizza nights. Until Sam notices something on the wall of their home. While it appears to be nothing, a vision starts taking shape. With Sam's help.
Another story that really moved me was The Orchestra.
Let me first stay that this was not a particularly fleshed out story. We do not see The Conductor before she's infected. We don't see the fallout. No real picture is painted for us, it's more like a sketch.
In the case of The Orchestra, though, this is exactly the right choice. We don't need to see the whole picture in gruesome technicolor to get what's happening in this ill fated concert. We understand perhaps too well what's occurring. And I thought that was brilliant.
What worked
I just want to start by gushing over this storytelling style. Short story collections always have a soft spot in my heart. In the case of The Roots Grow, all of the short stories come together to create one truly dark tale.
I also loved the clear Lovecraftian influence of this story. It's clear that this was something that the author was going for, from interviews and social media comments. But I could tell before I saw any of that.
The story in The Roots Grow is one of madness. But more than that, it's one of madness and destruction that the victims could not have avoided. There was no being clever enough to avoid these dark roots that touched them. There was no being strong enough, or selfless and good enough. If the roots reach out and touch you, you've already lost.
Finally, I want to extend some praise to my favorite character, Joanne. She is dealing with her own madness, her own demons. But she still finds kindness and strength to help others when they need her. Even against some truly dark odds.
What didn't work
All that being said, I will say that some of the short stories felt incomplete. One prime example is What Lies In The Icy Soil. This appears to be nothing more than the tale of a person possessed by the need to dig. He digs up something that for sure shouldn't be dug up. But there's nothing more to the story. We don't know who this person is. We don't know who might be missing him, or what might come of this thing he dug up. As a part of the whole story, it fits. But if we are to consider every tale by its own merit, this one doesn't have much of anything going for it.
That being said, this is one story in a round ten that wasn't much of anything. The rest of the stories were wonderfully eerie, both on their own and as part of a whole.
The Roots Grow Into The Earth comes out on October 7th. And I think it would be a perfect addition to your Halloween reading list. 
(4 / 5)