Fans of the TV mini-series Storm of the Century (1999), written by Stephen King, or the Creature from the Black Lagoon (1954-1956) films, may find great interest in Lance W. Reedinger's debut book, Claws. His heart for Baltimore, his hometown, mixed with Chesapeake possibility, make for his unique "Were-Crab" story.
With all the creative outlets available to you, why write?
With all respect to other formats, writing gives the audience unlimited visual freedom. A film can be critiqued and analyzed, a play can have it's dialogue improved and changed, but books and the written word give the reader a chance to see the story for themselves. Interpreting written stories fascinated me at a very young age, so this interest naturally turned to passion. The passion then turned into creating my own stories to be interpreted.
In addition, there are so many variables in team productions like film, but with writing, the artist essentially stands alone. The creator produces their own work without the worry of someone in a team not following their passion. The downside to isolated creating is considerable. If that work does not make the grade, a writer stands alone. There is no one to blame, no place to hide.
Why Horror?
Growing up in the golden horror age of the 80's, I developed a love for the genre. Horror dominated pop culture back then. A lot of my generation gravitated to the horror genre. Other genres tend to become "cookie-cutter", but with horror, there are endless creative opportunities.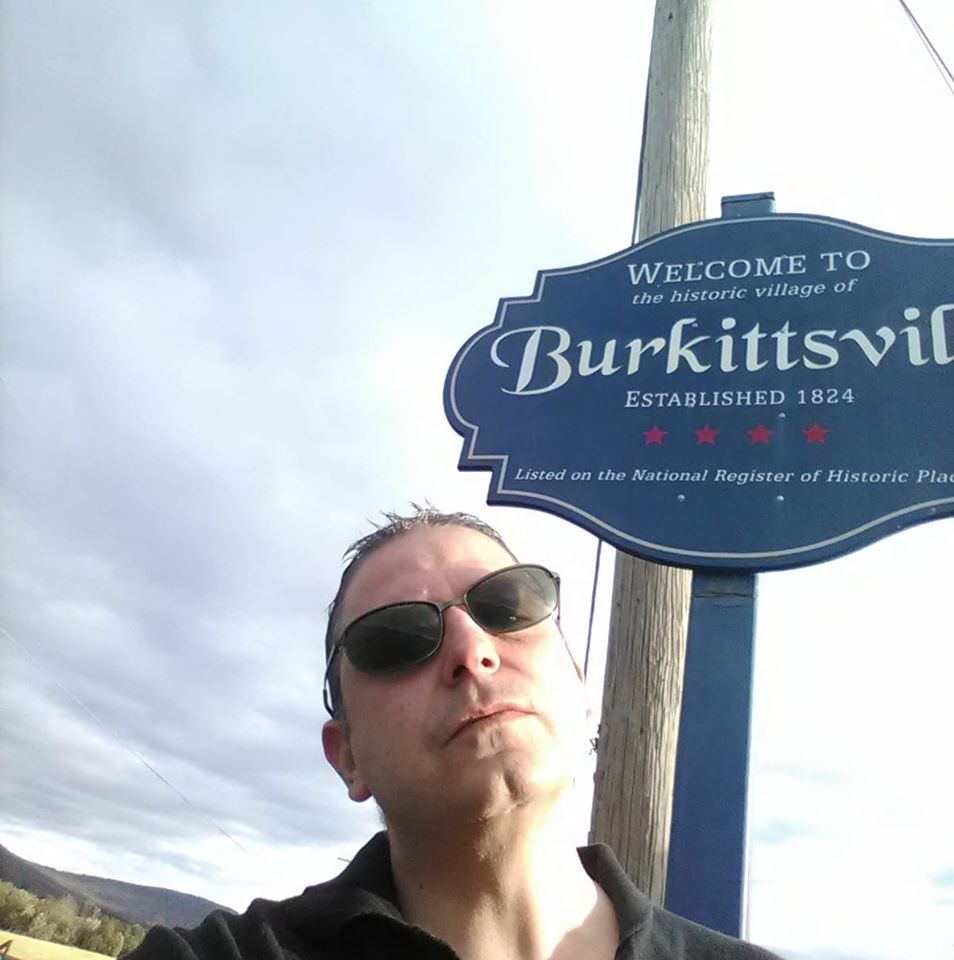 Fear is the most basic of human conditions. Everyone is afraid of something. Critics far too often snub the genre, however, it is hard to name a big star, director, writer, who has not had at least one horror project. For me, horror presents unlimited creative possibilities, plus I've been a fan for life, which helps.
Tell us about your writing process.
I've had so many ideas through the years, the beginning of my process has become pretty easy. I have the plot and setting already in my head. My writing training is theatre-based, so I start with a 'three act' outline and work from there. I find it important to not only write a backstory to each character, but to do a setting synopsis. Before starting a first draft, those tools really help me get intimate with my story.
Another part of my process is watching films and reading material similar to my subject. Claws is a sea monster tale, so I binged the Creature from the Black Lagoon (1954-1956) films. I also re-read some of my favorite small-town monster tales like Rawhead Rex and The Forbidden by Clive Barker. This part of the process can add a lot of inspiration during the process. 
Which piece are you most proud of, and why?
Claws is my first publicly published professional piece. It will probably always be most near and dear to my heart. Not only because it is out to the public, but mostly because it is a hometown tale. How no one in Baltimore beat me to the punch with a killer crab story or film still boggles my mind, as we are a very horror-friendly gothic city. Our most famous export is the Chesapeake crab.
Although Claws has been well-received and is still going strong, looking back I see there is so much I would change with the final product. But I hear that can be normal. I'm most proud that the piece has given me recognition, which opened opportunities to write reviews for some great horror companies like Dead Dollies and Horror Nation. 
How does a story start? 
For me, a story starts with a general theme. Monster Tale, Vampire, Werewolf, or Paranormal Event. The general theme of the piece is the first step. With Claws, I wanted to take the age-old monster tale and put a new spin on it, as well as be able to describe my hometown. I highly encourage any new writers to put their settings in a place which is familiar. This will help so much in the descriptive narrative. It's much more easy to describe places you see on a daily basis when first starting out. 
List some of your favorite writers and how their work influences yours.
Anne Rice, Clive Barker, Stephen King, and more recently, Charlene Harris, are all influential to me. All of these tremendous writers have one basic thing in common, which is the ability to transform setting and evoke emotion. Just a few pages into their work and the reader is taken into their world. The reader develops an emotional connection to their characters.
I would say King's early work influenced me the most. Novels like Needful Things and Salem's Lot are set in small town suburbia, in neighborhoods identical to the one I grew up in. Mr. King's exemplary description of the towns gave me the feeling these stories were happening, or could happen, in the house next door. That had a huge impact on me as a reader, and in turn, if I succeeded, my readers will feel the same. 
Where can we find your work?
Claws is available on Amazon and on Boutique 41's website. I will be vending at local Baltimore County libraries, Barnes and Noble in Bel Air, Maryland, and at Monster Mania in Hunt Valley, Maryland. More locations and sites are updated on Boutique 41's website as I sign contracts. You can find me on Facebook too.
My advice to fellow creators:
I'm just wrapping up my second book, and the biggest thing I would like to share with fellow creators is, whatever your creative process is, go for it. There are so many outlets available to produce a book, film, or music. Dive into your work and go through the process, which is the best education one can receive. Lose your fear of failure, great, good, or bad, just go through the process. I can assure you of one thing only, the second go around gets much easier. 
What do you think of our interview? Who should we interview next? Check out some of our other interviews with Horror Artist John Clayton, or Horror Comic Author Jesse James Baer. Drop us a hint in the comments below or find us at the following places: