We close out the season with the Halloween Tree! Join us as we go over this much loved young adult horror and, as always, we give our listener's a turn at writing their very own spooky story!
We hope you enjoyed the show! Mick and Nikki wish you all very ghoulish Halloweeeeeeeeeeen season!

Nightmarish Nature: Vampires Among Us
This is the kickoff to a new series exploring nature that is kind of horrifying, at least in ways. Our first subject is Vampires Among Us. There are lots of animals named for vampires, sometimes due to folklore and sometimes for their appearance (like the Vampire Squid), but most of these animals don't have blood sucking tendencies.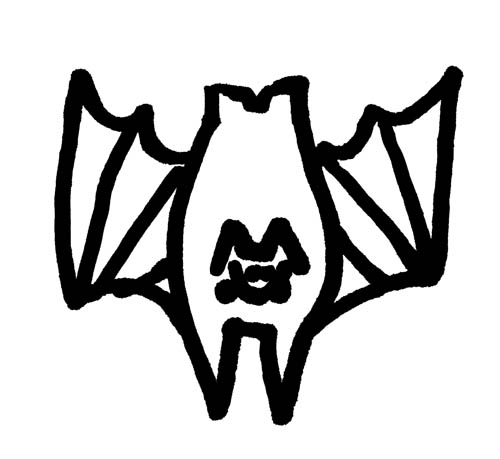 Bats & Birds
There are legit vampire leaf-nosed bats in Central and South America that drink blood. They feed on mammals and are often shown to feed on livestock. They'd be kinda cute if they weren't so creepy. There are also vampiric birds: some finches in the Galapagos have developed the taste for blood of other birds, mainly seabirds that flock to the islands to raise their young.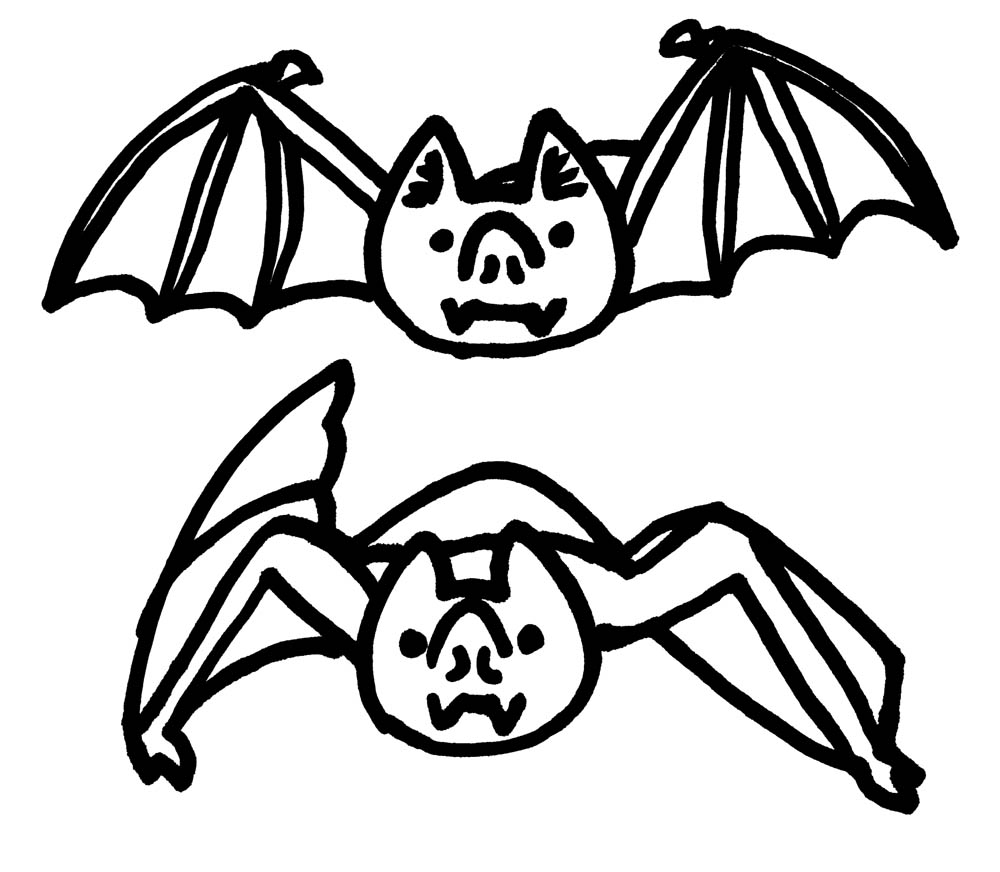 Leeches & Lampreys & More
And then you get into leeches and lampreys and other denizens of the water that are known to attach themselves to larger creatures and drink their blood. Leeches were even believed to have medicinal value (and still are in certain circumstances). And there are also numerous plants that are known to be parasitic and feed on other plants, wrapping their roots or vines around others to steal nutrients.

Spiders
Now I'm going to drift off into the realm where this becomes truly horrific. Spiders. Now, spiders aren't vampires per se, seeing as how they actually kill their prey – they don't just feed off of it while it remains living and wanders about its business. But because of their structure, they cannot eat solid foods, so they have to inject their prey with enzymes to liquefy it so they can slurp it out like a protein shake. That's sort of vampirism on steroids if you ask me, just the kind that no one is coming back from.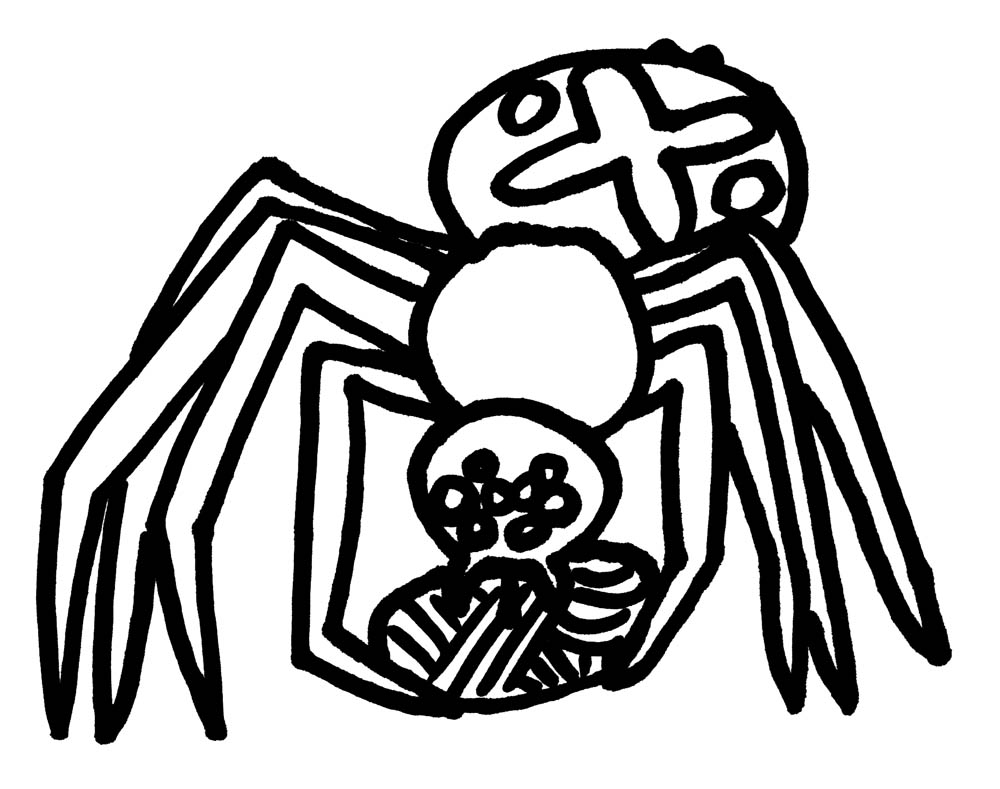 Bloodsucking Bugs
But let's get back on topic. Now let's consider mites and ticks and fleas and mosquitoes and the like. Some drink blood for their survival; others do so as part of their reproductive cycle (like mosquitoes which otherwise eat fruit and nectar but need the extra protein from blood to grow their eggs).
Ticks need to feed on blood once at every stage of their life cycle and can pick up diseases along the way (like Lyme Disease) but don't always do so. Different ticks are more likely to come in contact with different things and often humans are not their preferred meal but they are opportunistic and will feed on whatever is available when necessary. Symptoms of illness from tick bites may take years to develop and can have really weird side effects (like the allergy associated with Lone Star Ticks which makes a person unable to consume mammalian flesh).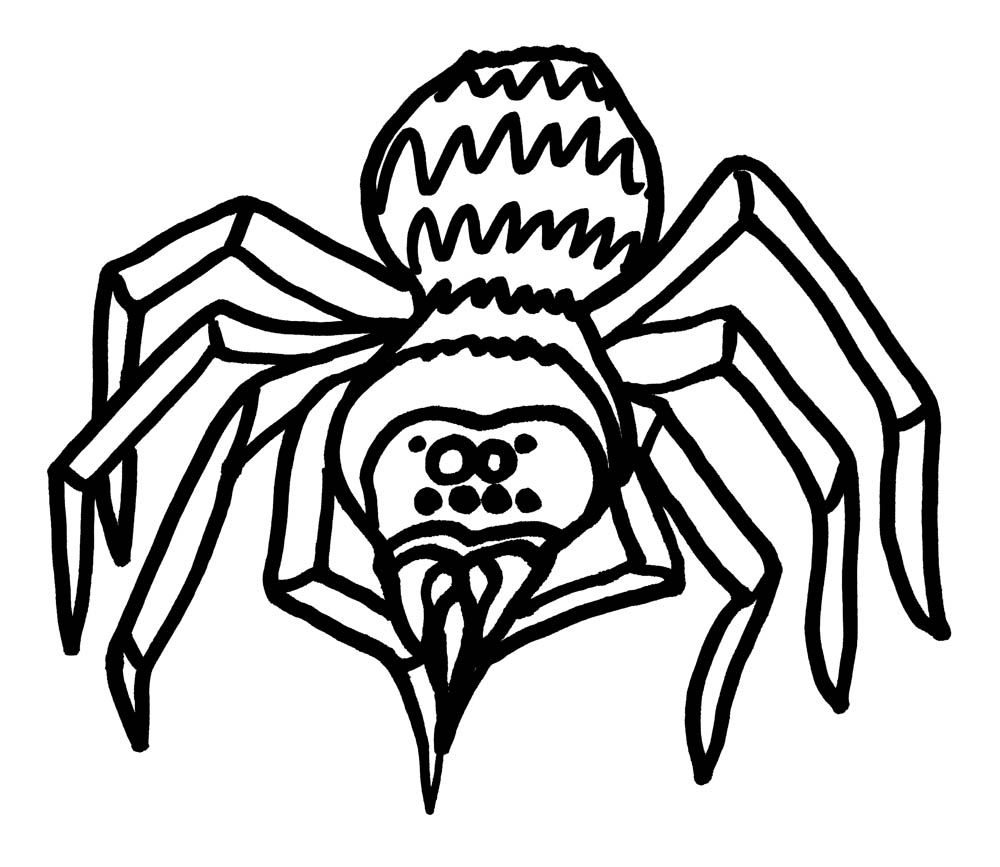 Anyway, here are some brief glimpses of vampirism in nature. Thank you for joining us for Nightmarish Nature and may you avoid getting bitten by any true vampires among us… And I still think spiders take first place in the creepy eating category here, even if they aren't technically vampiric.
Episode five of Tim Burton's Wednesday was very busy. A lot is going on here, and most of it is quite fun. So let's not waste any time getting into it.
First, we must discuss the fate of poor Eugene. If you'll recall, the last episode ended with Wednesday finding him in the woods, covered in blood. 
Despite Principal Weem's insistence that he's resting up and healing, he's actually in a coma in the local ICU. But maybe she has reason to gloss over that unfortunate fact. It's parents' weekend, after all. Probably not the best time to admit that a student was grievously injured.
While there are certainly some Nevermore students who are happy to see their parents, none of our main characters are among them. We know that Wednesday isn't thrilled to see her family, as she's still resentful that they left her there.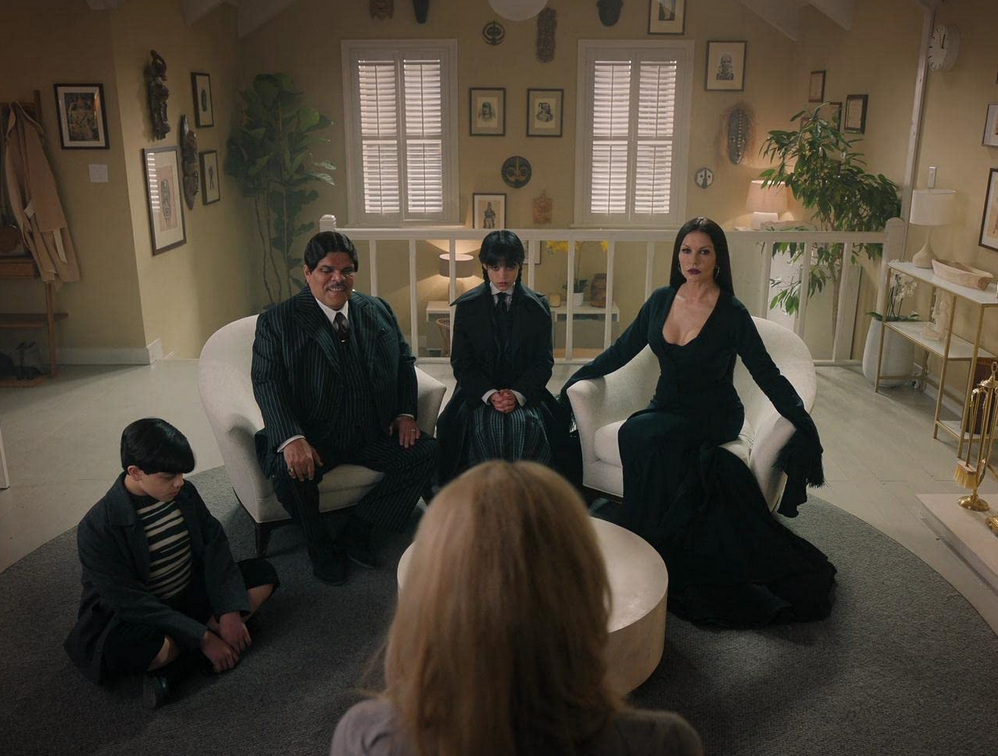 Still, she's not exactly pleased when Gomez is arrested for the murder of a man named Garrett. This devastates the family and forces Morticia to reveal a secret she's been keeping from Wednesday.
Morticia also finally gets a chance to talk about Wednesday's visions with her. She tells her that Goody Addams, who's made psychic contact with Wednesday several times, is there to teach her about her visions. But Goody Addams is also super vengeful, and not to be trusted. I wonder why.
While much of the episode is about freeing Gomez from jail, the subplots are no less interesting.
Let's start with Enid. As we know from the first episode, she has yet to grow into her full werewolf potential. If she can't do this, she'll be shunned by her kind and likely abandoned by her family pack. Her mother wants to help her, by sending her to a summer camp meant to help werewolves wolf out. Enid refers to these as conversion therapy camps. Which is clearly a problem.
The story that shook me was Bianca. She's outright afraid when her mother shows up. And the reason is soon made clear.
Her mother is part of a cult called the Morning Song. Bianca's mother is married to the leader. She's been using her siren song to trap people in the cult. But her powers are fading. She wants Bianca to come take her place. If she doesn't, she'll reveal a terrible secret of how Bianca got into Nevermore Academy in the first place.
I honestly don't have a lot of bad things to say about this episode. Except that wolf out is a ridiculous term and I cannot take anyone who uses it seriously at all. The characters were fun, the storyline was interesting, and it was satisfying to start getting answers. It helped that this episode included some real-world bad guys, like conversion therapy and cults. If every other episode of this season had been as good as this one, the show would be top marks from me all around.
This episode was a dramatic example of exactly how parents can fail at their job of raising their kids. And, thankfully, how they can succeed. We see Enid's mom refusing to let her grow at her own pace. We see Sheriff Galpin ignore a clear cry for help from his son Tyler. We see Bianca's mother, involved in a cult, using her child for her siren powers. And of course, we don't see Xavier's parents at all.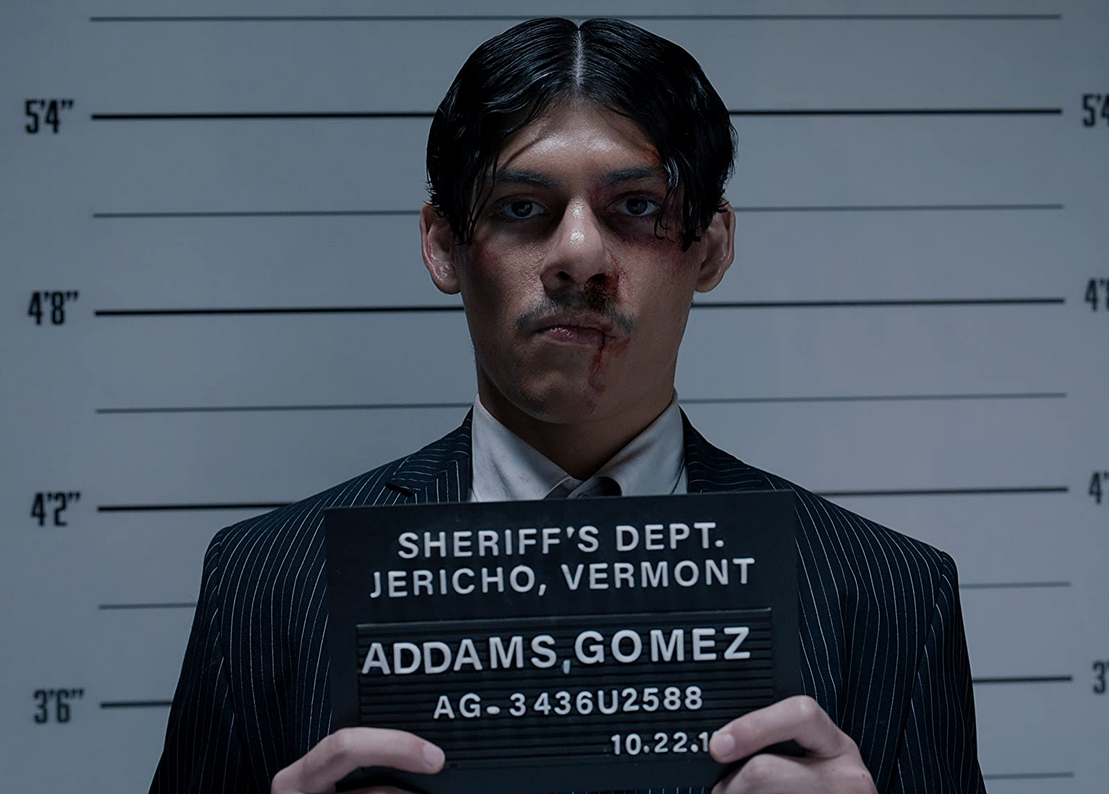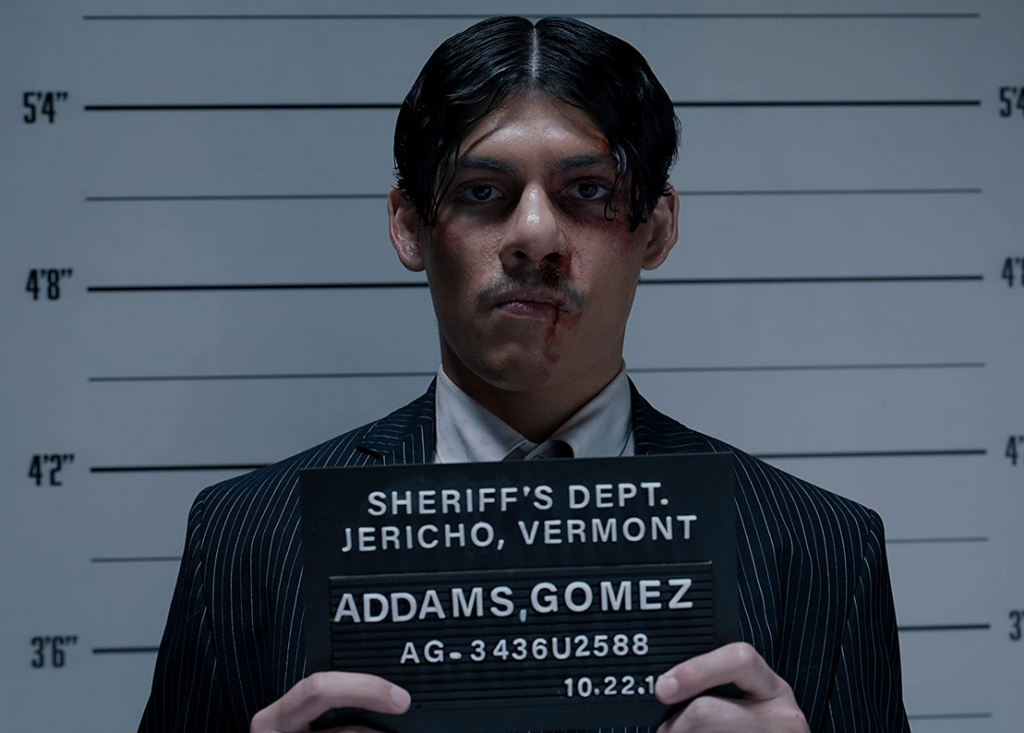 But we also see Morticia being a good mom to a difficult kid who's rebelling against her. We see Enid's father supporting her, exactly as she is. We see Eugene's moms by his side at the hospital. At the bedside of their son, they are still able to give comfort to Wednesday. That is some strength right there.
Overall, this was a fun episode. We got some answers and were introduced to even more questions. I had fun watching it, and I'm looking forward to the next episode. 
(4 / 5)
A Pilgrimage of Swords, a Book Review
A Pilgrimage of Swords (2019) is the first novel of a grimdark fantasy series (The Seven Swords) authored by Anthony Ryan.
A Pilgrimage of Swords (2019) is the first novel of a grimdark fantasy series (The Seven Swords) authored by Anthony Ryan. The book is technically a novella, running slightly short of a novel-length, but reads like a collection of short stories. This review will cover Subterranean Press' digital copy of the novella.
Desperate to change his fate, Pilgrim forfeits his name on his quest to meet a mad god. He and his fellow pilgrims travel a dangerous road filled with abominations and horrors in the desperate hope that they might have one prayer answered. With a twisted sentient sword, he fights his darkness and the God's abominations in the hopes of something better.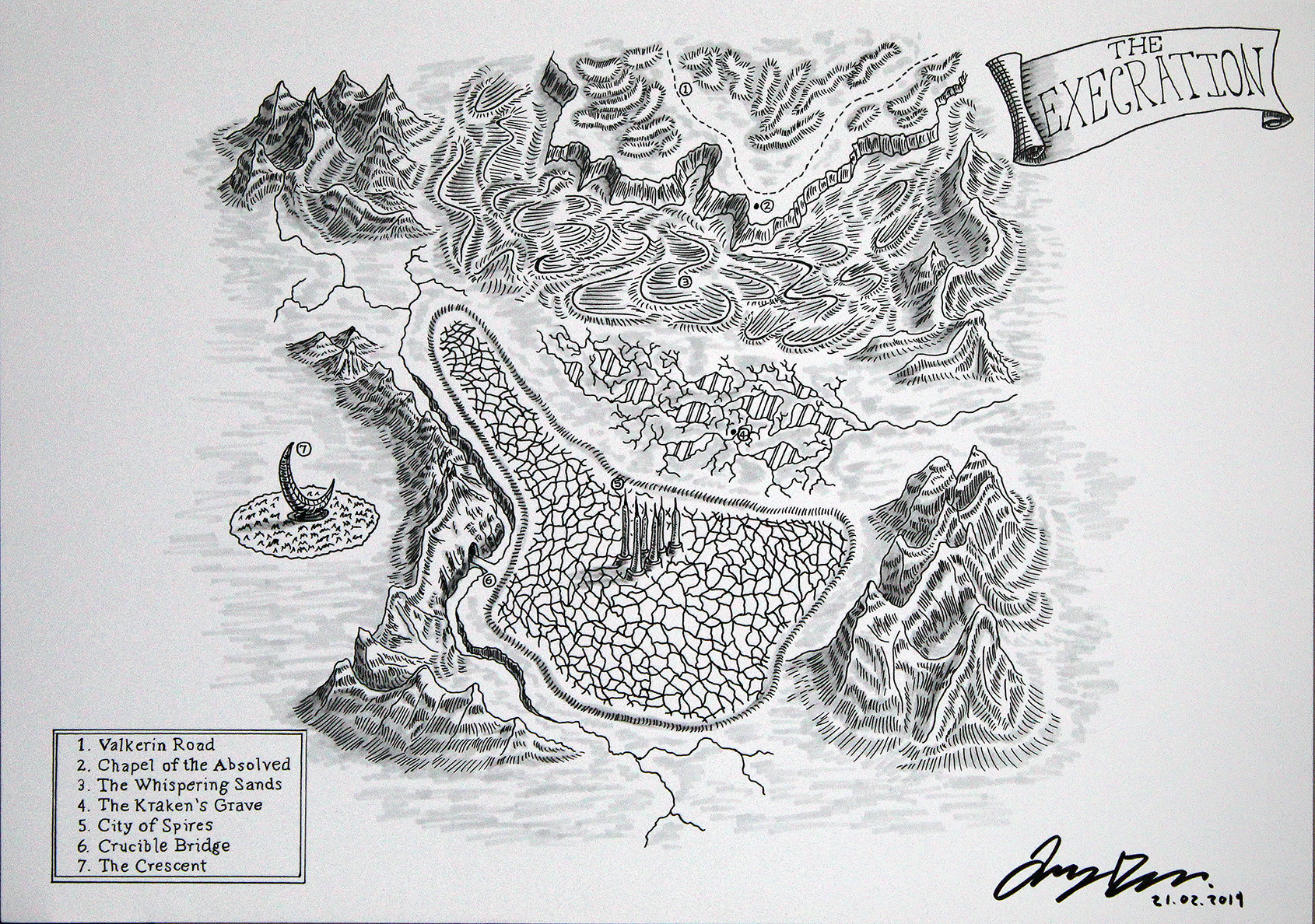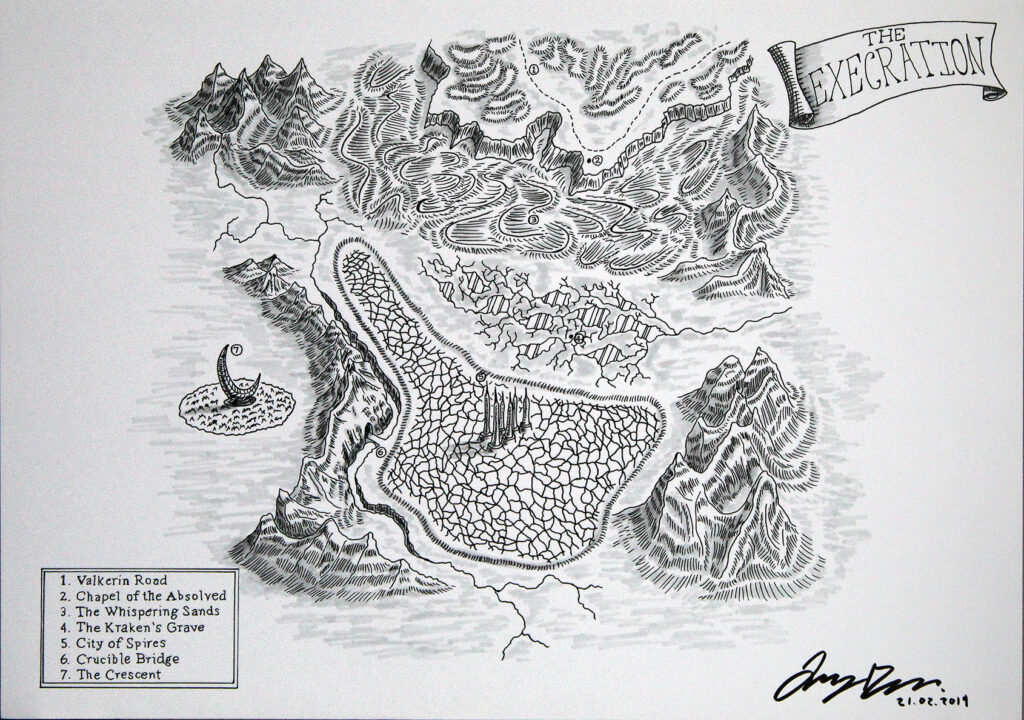 What I Liked
As mentioned, this novella reads like a collection of short stories. Each story tackles a specific challenge and region. The strategy works well in building the torment of the journey and keeping the reader consistently engaged.
A voice plagues Pilgrim, constantly antagonizing him at every step of their journey. The style in which this "voice" delivers their intrusive thoughts, while not inherently unique, remains an enjoyable and satisfying read. The voice itself becomes a favored character of mine. Pilgrim and "voice" share a dynamic of brooding hero and antagonizer. Again, not unique, but done with great effect.
Despite the tight word count, several twists effectively engage the reader, helping to add to the world that we only get a glimpse of.
While the supporting cast doesn't have as much time dedicated to them, they collectively add to the experience with unique perspectives and dynamics.
In terms of horror, the final chapter provides the most stunning examples. This review is spoiler-free, but the build-up certainly exceeds expectations for the first read.


Tired Tropes and Trigger Warnings
A Pilgrimage of Swords resides on the lighter side of grimdark high fantasy, but it remains grimdark. The world of A Pilgrimage of Swords is uncaring and cruel, producing characters that reflect that, functioning as opportunists.
Animals do die, and children are equally prone to potential death. Again, not entirely out of character for the setting, but it should be mentioned for readerly consideration.
As the description might indicate, torment and suffering are recurring motifs in the story. While the tortures certainly are sadistic, readers get the aftermath. The novel doesn't linger in its sadism.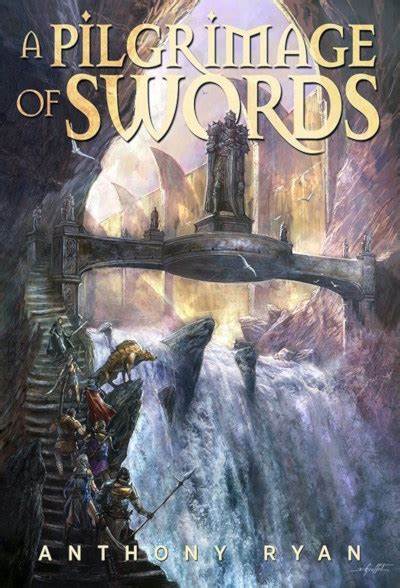 What I Dislike, or Food for Thought
As A Pilgrimage of Swords is a high fantasy novel with light grimdark elements, the horror reflects that concept. There are tense moments, and characters are prone to danger, but genuine horror remains lacking. The novel doesn't claim itself as such, but our audience should consider this. However, walking gods of madness twisting their environment to reflect their psyche shouldn't be ridden off too quickly.
While I mostly enjoy the brevity of the story and how the chapters read like short stories, it limits the time we have to invest in the characters and setting. This novel is the first of a continuing series, so this criticism doesn't inherently apply to the other novels. This first introduction remains easy to recommend for those looking for a quick read, not a long investment.
Many plot beats are predictable and can somewhat underwhelm a reader when the obvious thing happens. I will admit that this isn't too often a hindrance but compromises to accommodate the tighter word count. Luckily, there are plot twists to minimize this underwhelming predictability, but the chapters could still utilize an extended word count.
The name doesn't exactly fit this first entry of the series. It might be a perfect name for the series, but this novel's pilgrimage has little to do with swords.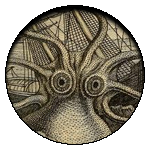 Final Thoughts
A Pilgrimage of Swords has a few haunting moments but is an otherwise enjoyable and quick read. If a grimdark set in a high fantasy where cruel gods walk the earth sounds like an interest of yours, this will certainly satisfy that itch. While it remains a little too brief, this is by design and part of a larger narrative.

(4 / 5)