Smile! The Demons are back and…with the same team intact! We got your horror needs covered from Smile (2022), to an Alaskan Coastal Sasquatch in London – with a special guest phone call!, to The Stuff with Chocolate Chip Charlie! All this and more on the next Streamin' Demons!

Unwell, a Midwestern Gothic Mystery, Season four
We have reached now the penultimate season of Unwell, a Midwestern Gothic Mystery. This is the bad news. Any good story ends too soon, as far as I'm concerned. The good news is that the first two episodes of season five are already available, so we can start on that journey together. 
That being said, this season was incredible. It was dark and frightening and asks more questions than we have time to answer. And for the first time, we come face to face with a question I've been wondering since the very first episode of Unwell.
What if this town doesn't care for everyone who lives within it?
We begin this season right where we left off. Lily, Dot, Wes, Abbie and Marisol are trapped in the boardinghouse by a pack of wolves. There are more at the town hall. And yes, they do seem ready to bite someone's face off.
Soon enough though, the wolves become a mild inconvenience more than anything. Yes, they might be vicious. They might be threatening. But eventually, everyone sort of gets used to them. And there are far more frightening elements of the town to be worried about.
For instance, Silas has moved in. The barriers that protected Mt Absalom from him are gone. So he's around, getting coffee and opening a bar.
Lily takes this all in stride. She seems to see Silas as a trickster entity more than anything. He's going to cause some trouble but is overall harmless. Even when a child goes missing, she doesn't see this as a big deal. All in good fun, after all. Silas wouldn't hurt anybody.
But let's remember what exactly Silas did in the last episode of season one.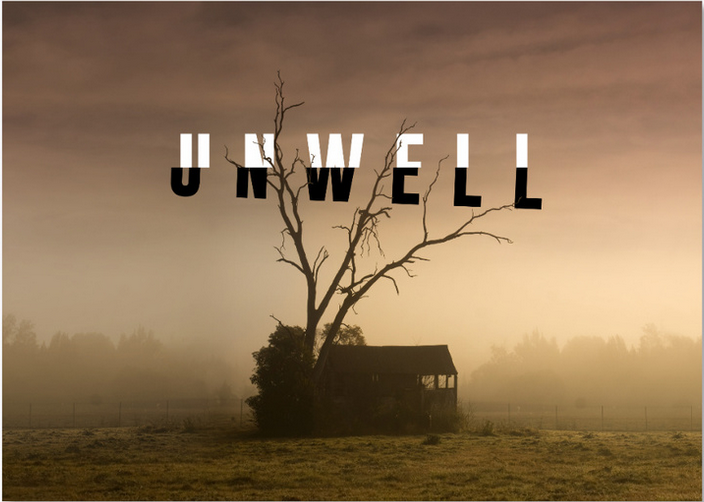 This is a concerning trend not only in Lily but in the town in general. Silas is much like the wolves. They might seem friendly. Some poor souls might be foolish enough to think they can be controlled. But they are still forces of nature. They are still going to do what they do, regardless of the outcome for others. Not out of malice. Only because it is what they are meant to do.
The town is also like the wolves in that way. And I think we're only now coming to realize that.
I'm glad to see the two opposing sides coming together this season. For the most part, that is. Chester seems more and more willing to work with Dot and the boardinghouse, especially as he grows more and more concerned about whatever Hazel has planned. We don't know what Hazel wants to do about Silas, but we know that everyone else thinks it's a bad idea.
Everyone agrees that Silas needs to get out of the town, though. He's causing all sorts of trouble, disrupting the balance that everyone relies on. But he doesn't want to go. And he's more than ready to put up a fight.
During the last few seasons, we have been given the impression that the town takes care of its people. Normally when someone says that, they mean that the people of the town look out for each other. And that is most certainly true. The people of Mt Absalom are wonderfully supportive of each other. It's like a huge extended family, and I love it. But in this season, we find out that there's more to it than that. The town itself looks after its people. When children go missing, they're more often than not deposited in a safe place. The town sends them home. It also seems to hold onto people who might be of use, even after they die.
However, there are two sides to every coin. If a town can protect lost children, it can do more. And it can determine that someone within it is a threat.
One of our main characters makes themselves a threat this season. And the town does what it does best. It protects itself.
I can't wait to get into the last season. I'm sad we have to wait for the episodes to come out every other week. But still, it could have been worse. We could have found it just after the season ended. I hope you'll be listening along with me as we witness the final season of Unwell.

(4.5 / 5)
Reanimating Dead Art with Monsters by Jennifer Weigel
Dead art… It's a thing that happens, sadly. Typically found at thrift and antique stores or dumpster diving or by the side of the road. But art is never really dead, just resting… Here are some reanimated paintings I made by incorporating nail polish monsters into existing art.
Let's face it – reworking old abandoned artworks with monsters kind of rocks. For awhile they were all over the internet. I admit, it took me a long time to muster up the courage to paint into someone else's grandmother's art, but once I started I just couldn't stop. From top to bottom, left to right we have: Zombies, Unicorn, Siren, Krakken, Harpies, Sasquatch, Alien Invasion, Witch, and Serpent.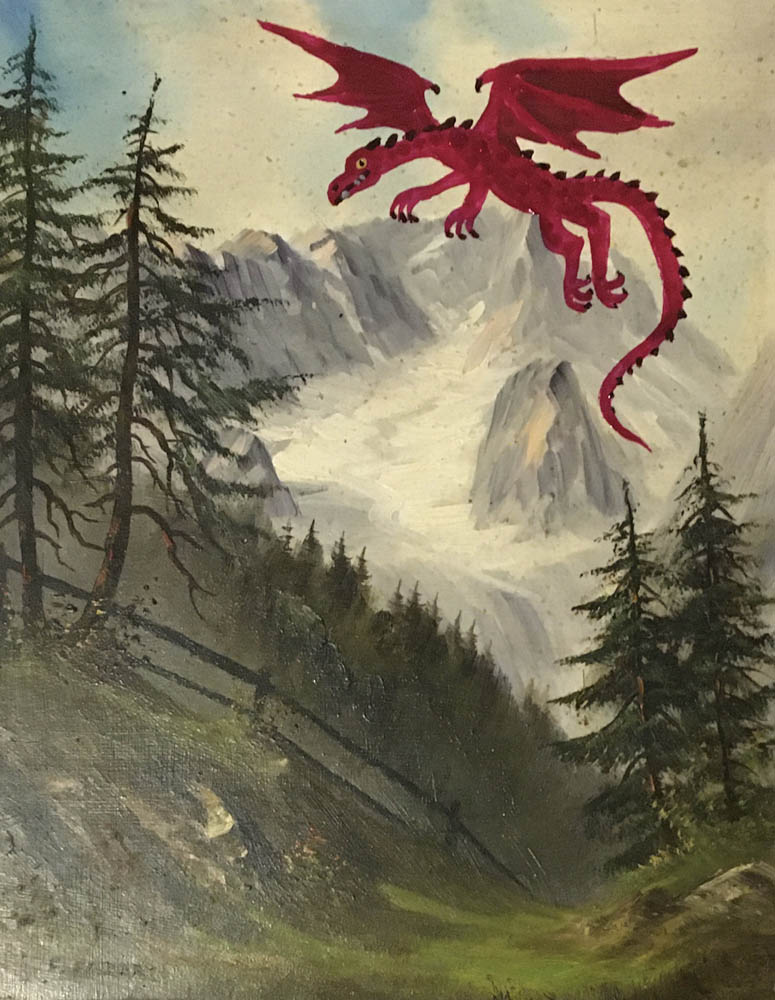 The dragon is probably my favorite. All of the shades of red are really vibrant and striking against the green. And dragons are always so classic and grandiose and terrifying, perfect for pairing with a mountain landscape. I love painting with nail polish for the sparkle, even if the fumes do get kind of noxious en masse. (The best subject to paint in this media is Rocky Horror style lips by the way, in case you were wondering.)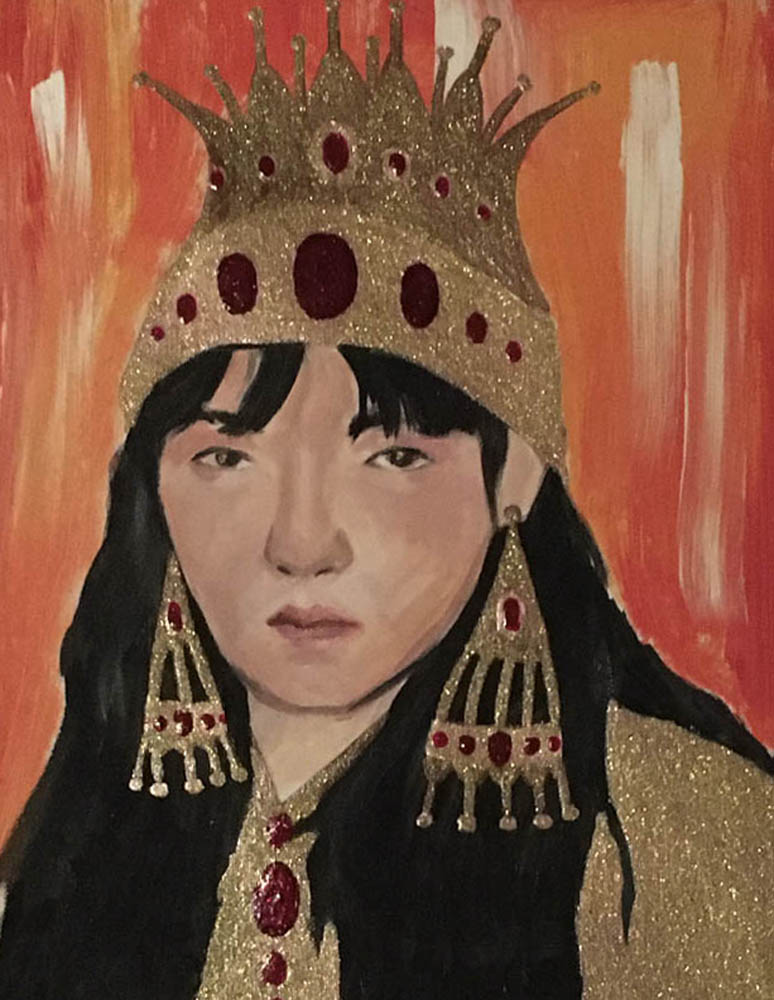 And what better way to complete the collection than with a portrait of a Fairy Queen, her icy stare drilling into your soul. She's up to some sort of magical mischief, that's for sure.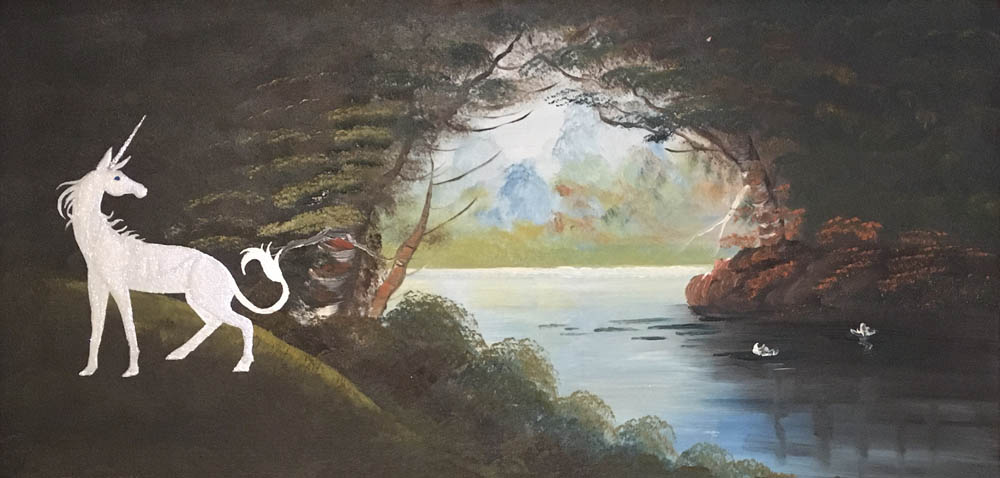 And speaking of magical mischief, this is the monster painting I made just for me. The original artwork is about 4 feet long and I knew as soon as I saw it that I wanted to reanimate it in this exact way for all that this is the last in the series that I did. I even added extra shimmer factor. I'd initially considered adding a sea serpent or a dragon but no, she told me to stop.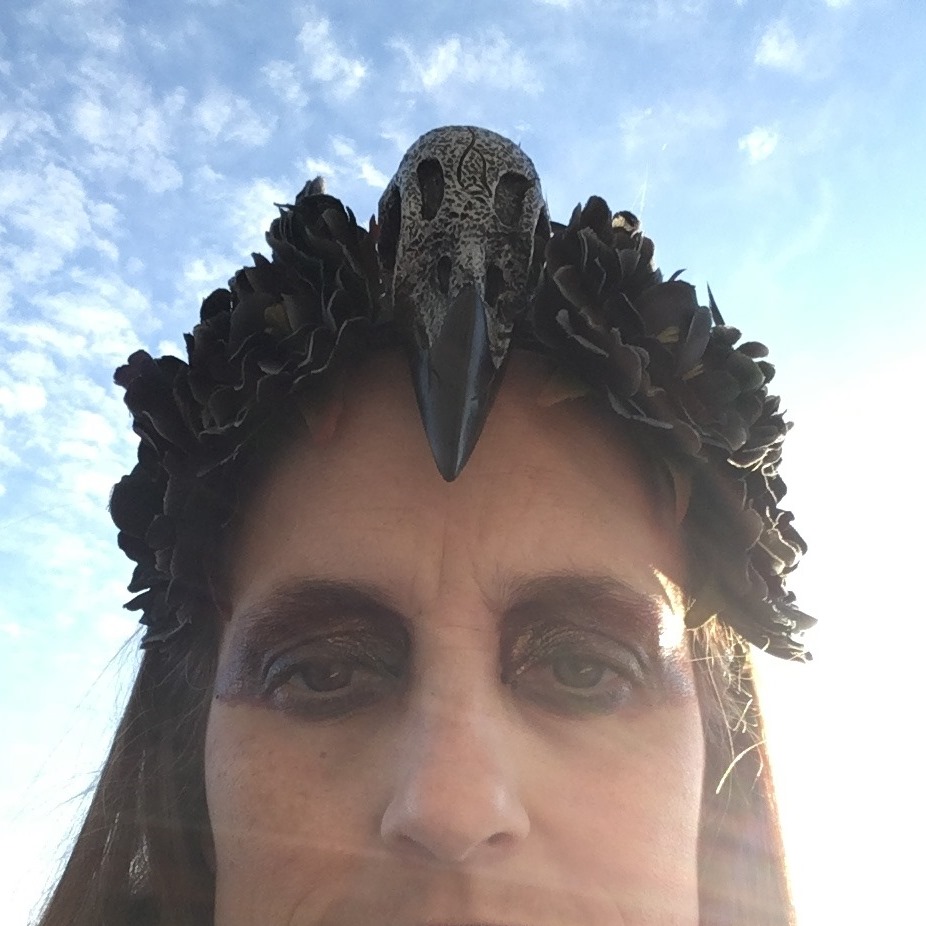 Feel free to check out more of Jennifer Weigel's work here on Haunted MTL or on her writing, fine art, and conceptual projects websites.
The Wolf of Snow Hollow, a Film Review
The Wolf of Snow Hollow is a 2020 horror comedy directed by Jim Cummings, starring Jim Cummings, Riki Lindhome and Robert Forster.
The Wolf of Snow Hollow is a 2020 horror comedy directed by Jim Cummings. The cast of this horror includes Jim Cummings, Riki Lindhome and Robert Forster. This R-rated film is currently available for DirecTV and Shudder subscribers.
Deputy John Marshall (Jim Cummings) faces a messy divorce, an ill father, a serial killer and crippling addiction. With Marshall's life spiraling, he focuses on a mysterious killer plaguing the town. The brutality of the crime convinces locals that the murderer is a werewolf, a possibility Marshall cannot entertain. As John Marshall tries to keep order in the town, his conviction crumbles.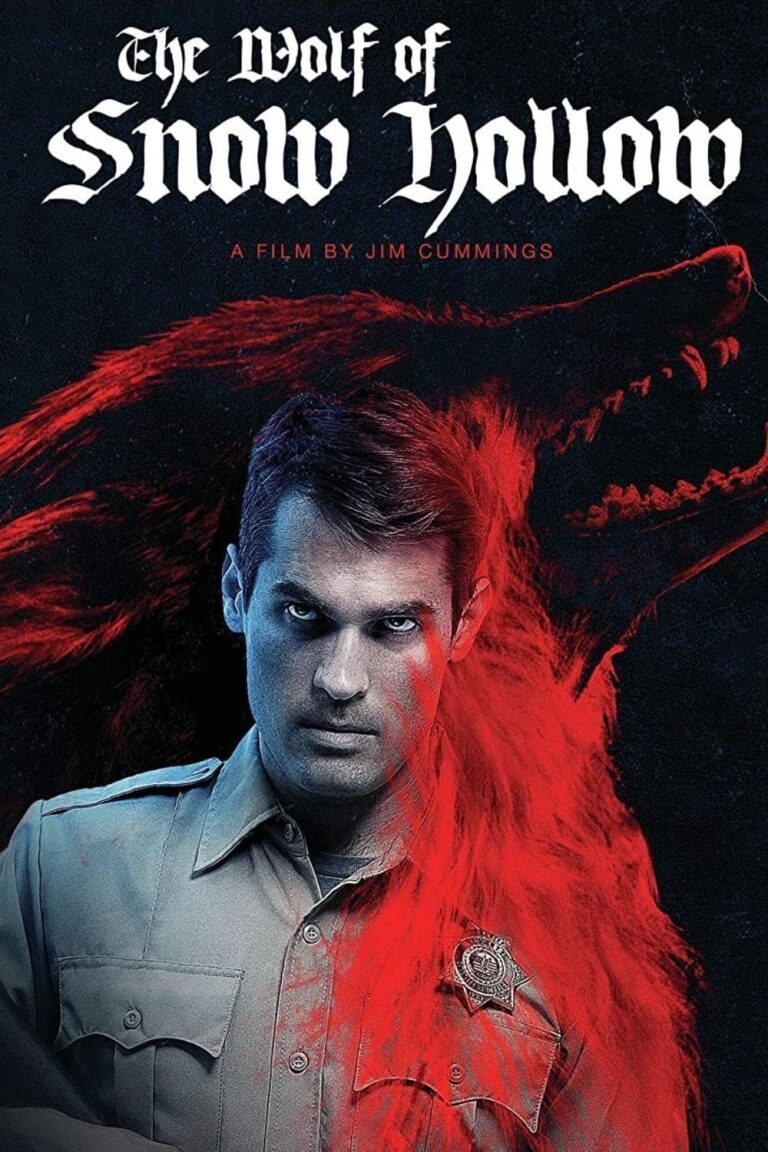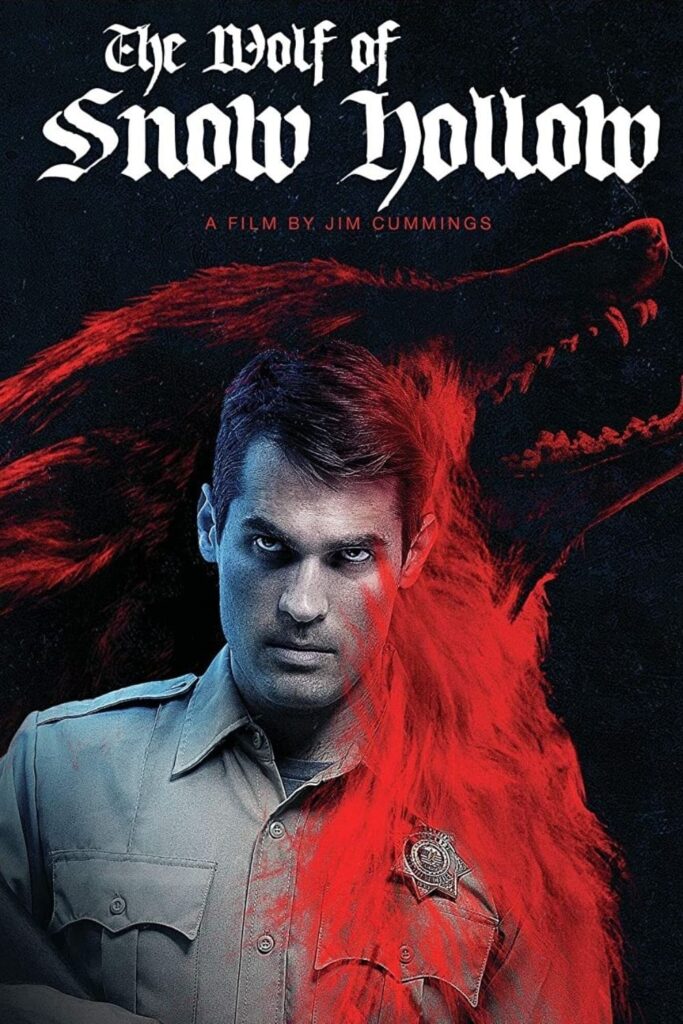 What I Like
The comedy reflects the spiraling chaos that runs through a control freak's mind as they lose control. This comedy lands best as Marshal spirals further and further into disarray. Viewers should expect a dry wit layered with sarcasm. If this type of humor doesn't sound like your cup of tea, The Wolf of Snow Hollow would be hard to recommend. Nearly every character plays their part to perfection, building off each other. Jim Cummings seems to have created a team to complement his project.
Another impressive comedic element comes from the film's ability to jump between serious issues and comedy without the humor undercutting the weight of those essential moments. Though somewhat flawed, it remains consistently effective.
Despite the fact this is a horror comedy, the monster adds genuine horror to the film. Part of the mystery comes from that line between the possibility of a killer or a real-life werewolf, which I won't spoil here.
The werewolf design, though traditional, is consistently believable. With one exception that felt purposeful in context, the creature works surprisingly well for a horror comedy.
Jim Cummings creates these rapid scenes that show time passing. As mentioned earlier, these scenes reflect Marshall's mental state. It surprises me how clearly and haunting they convey information while noting elements of comedy. Again, not always perfect, but effective.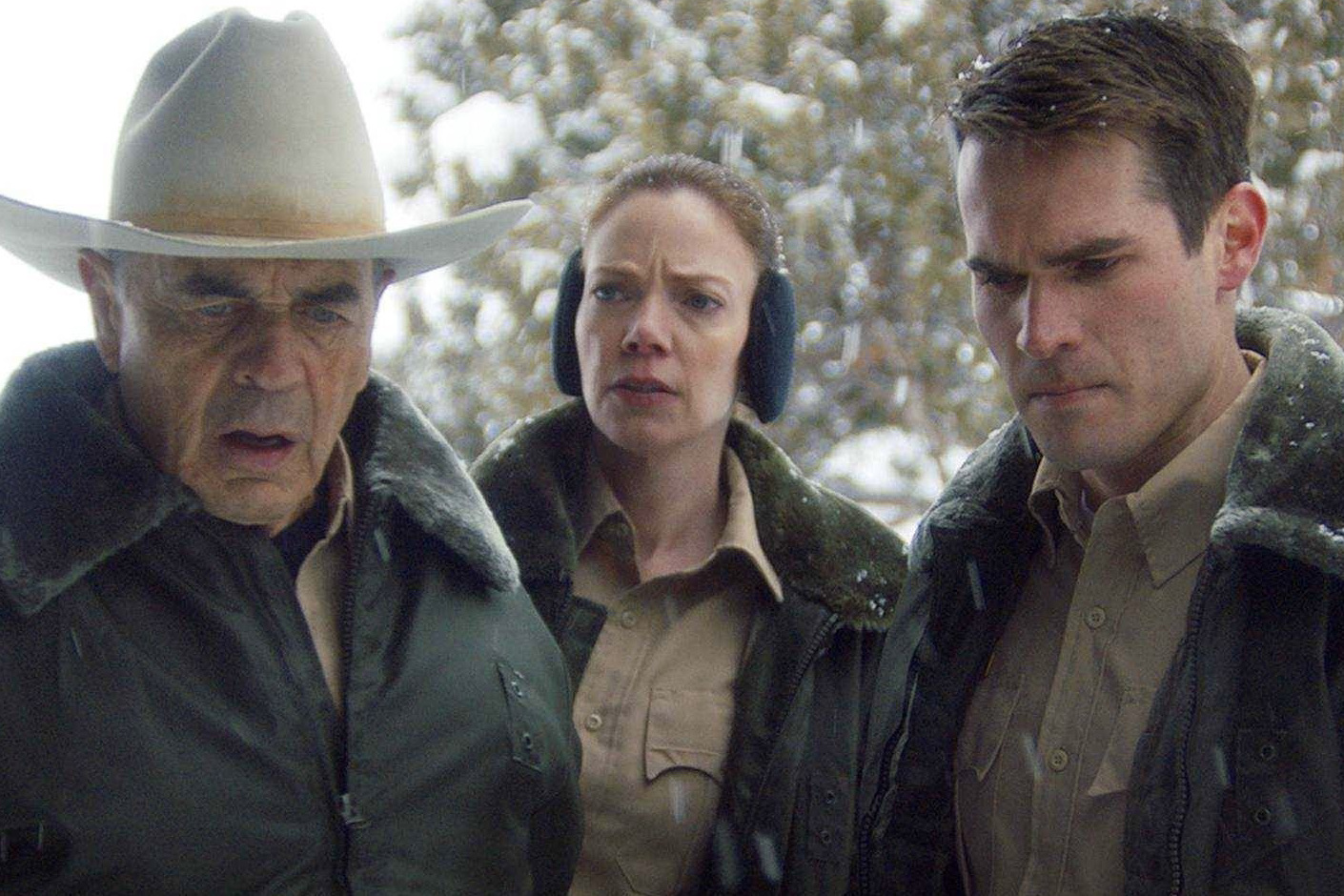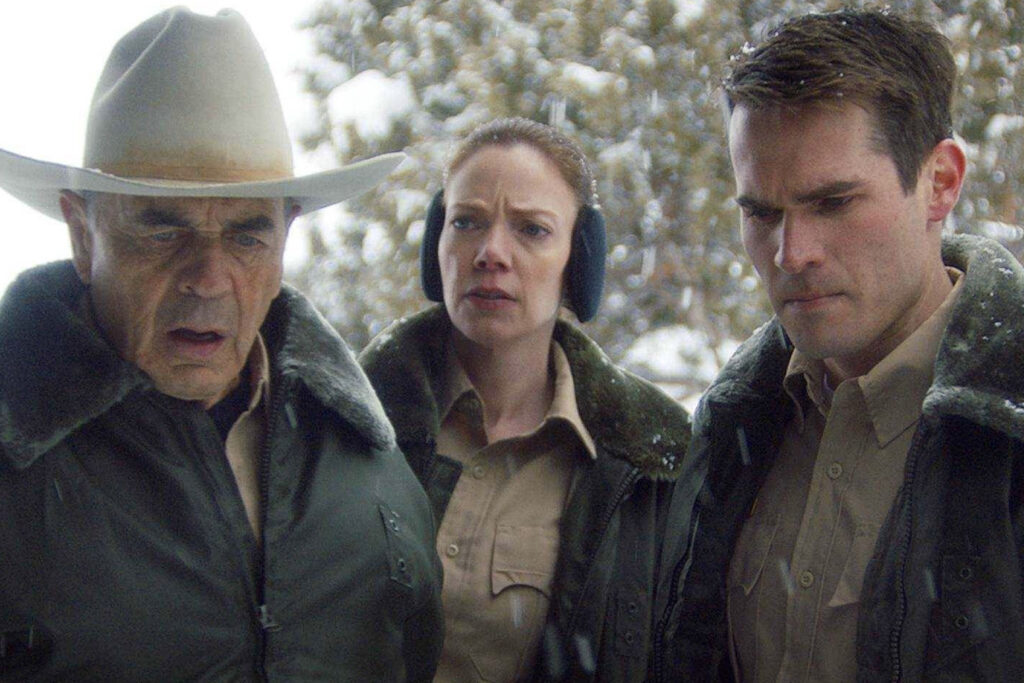 Trigger Warnings and Tired Tropes
John Marshall struggles with alcoholism, often falling victim to the disease. Despite the comedy label, this element remains mature and respective. Regardless, I understand this is a sensitive issue that worth noting.
The film can get gory and dark, but rarely more than a horror fan expects. However, one of the victims is a baby. Though no act appears on screen, viewers may require prior knowledge.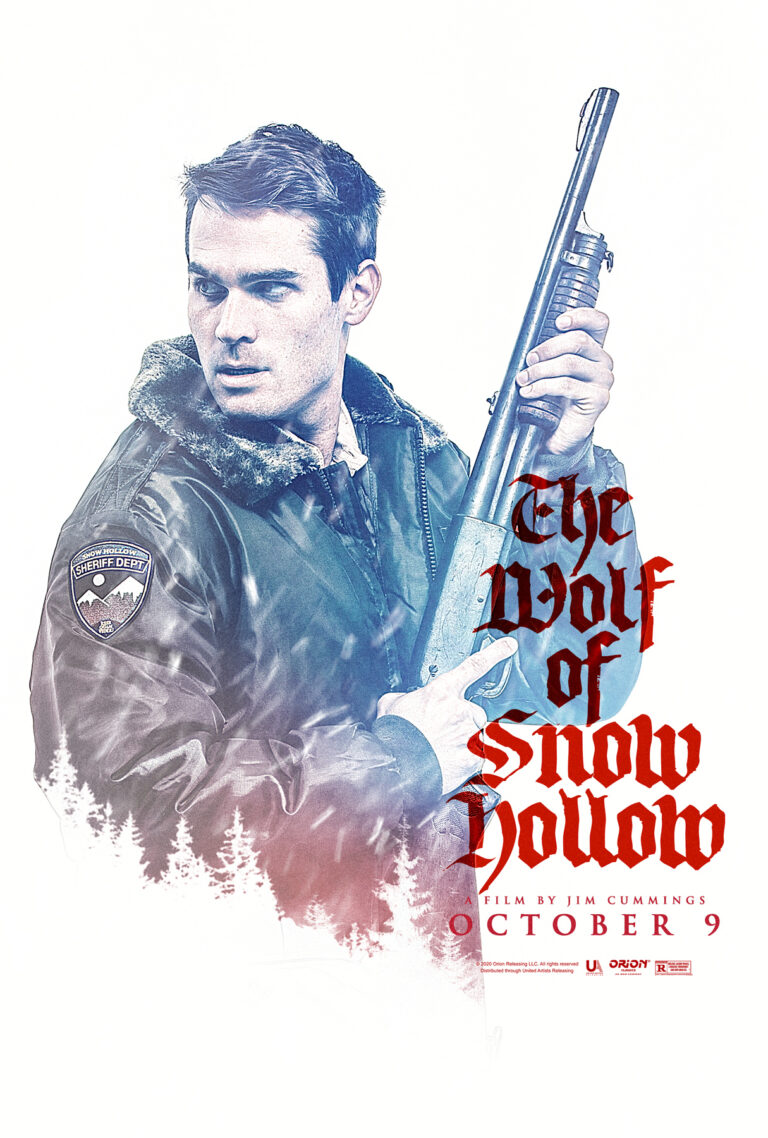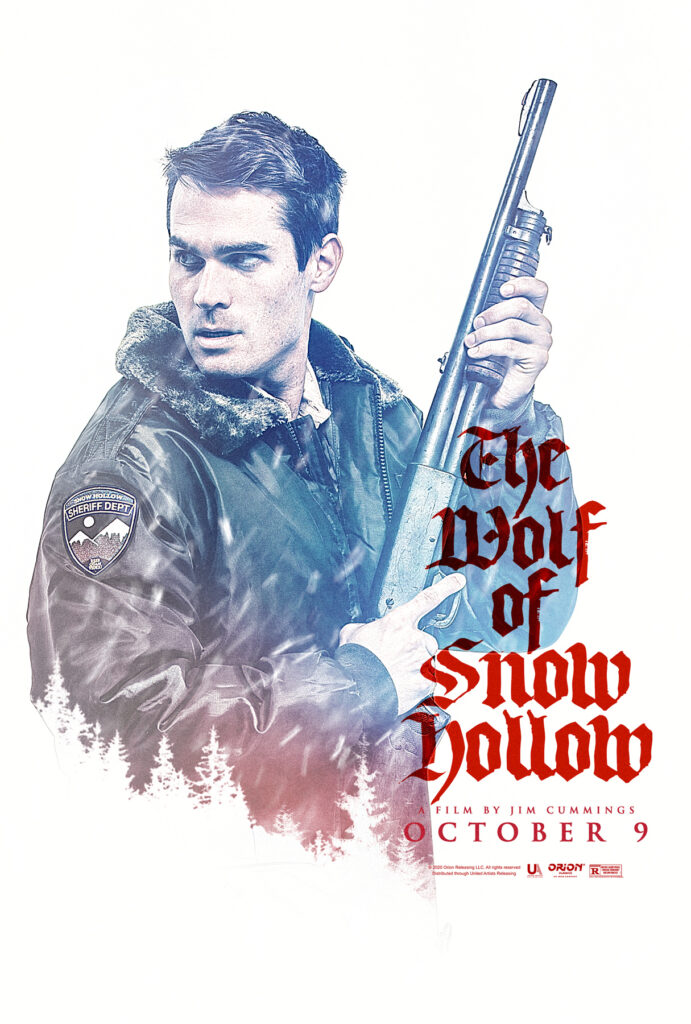 What I Dislike or Points to Consider
Don't expect a detective tale or any focus on a mystery. If this movie is anything, it's a character study of John Marshall. The killer isn't a figure we uncover through available information. The Wolf of Snow Hollow focuses on the stress that unravels our characters as they investigate. The trailer was a bit misleading, creating a focus more centered on the mystery and comedy of the film.
Without going into too much detail, some of the deaths get overshadowed by those earlier-mentioned scene cuts. While I still stand by my praise of these scenes, some of these deaths needed more silence and longevity. Though I recognize this might ruin the comedy focus of the film, death should have weight in a story.
This film isn't scary. While some moments might unnerve you, don't expect to be haunted.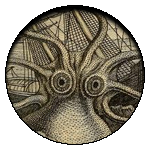 Final Thoughts
While not a traditional werewolf film, The Wolf of Snow Hollow remains a surprisingly effective horror comedy. If you like your humor dry and dark, this film might align with your taste. However, this barely makes the cut in the horror genre. Don't expect to jump or scream. If this sounds like your taste, then give The Wolf of Snow Hollow a view.

(3.5 / 5)