Welcome to this completely not-dated ComboBox, with J.M. Brannyk and Dave Davis, author of The Dead Life and online comic creator! In this episode, they go back, waaaay back, into their earliest childhood memories and find their darkest fears. Or weirdest childhood fears.
Marvel at Brannyk's baby neuroticism!. Gasp in wonder as Dave explains the magic words to stop any tickling hand! Clap your hands to the beat of their 90's Stranger Danger totally-real-and-not-clickbait rap duet!
Come slip back into the subconscious of your very own deep, long-forgotten nightmares of monsters under the bed, in the closet, and on the smooth jazz station.
Also, Neil Diamond!!!
Not with us in the podcast, but, like, with us in spirit and in song.

2023's 'Summoning Sylvia' is a Faboolous New Film
I wasn't sure what I was getting into when I was asked if I wanted to cover the new "LGBTQ horror" film, SUMMONING SYLVIA from director/writer duo, Wesley Taylor and Alex Wyse.
New LGBTQ horror can feel either very outrageous and full-on camp like Death Drop Gorgeous, Ticked Off Tr*****s With Knives, or You're Killing Me.
Or they can be very cerebral and dramatic like Raw, Lyle, and Bit.
So, which route would SUMMONING SYLVIA take?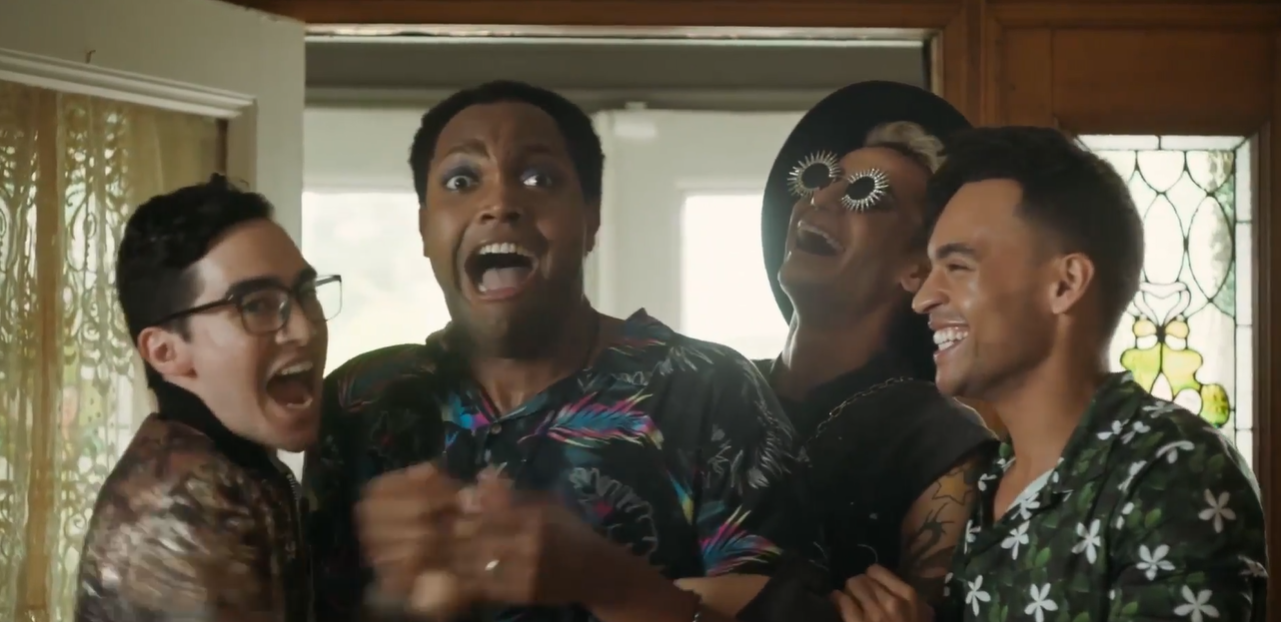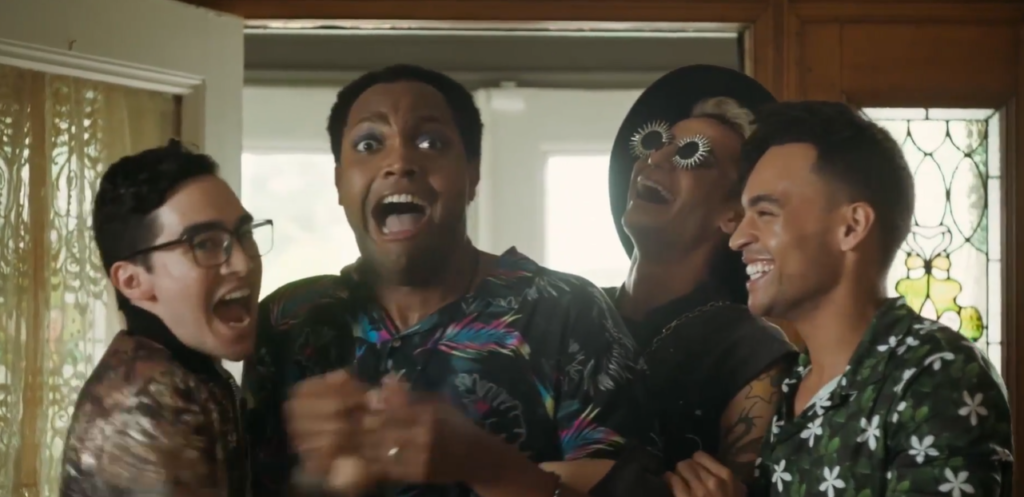 Summoning Sylvia's Plot:
It's the bachelor weekend for Larry (Travis Coles) and his three best friends (Frankie Grande, Troy Iwata, and Noah J. Ricketts) have booked an entire weekend to spend together in a historic house. They're set on getting glam, party games, drinking appletinis, eating fancy snacks, and the pièce de résistance — a séance to summon Sylvia (Veanne Cox), the murdering mother and resident ghost.
However, what they didn't plan on was Larry's new brother-in-law (Nicholas Logan) to crash the party and open up new doors to dark pasts…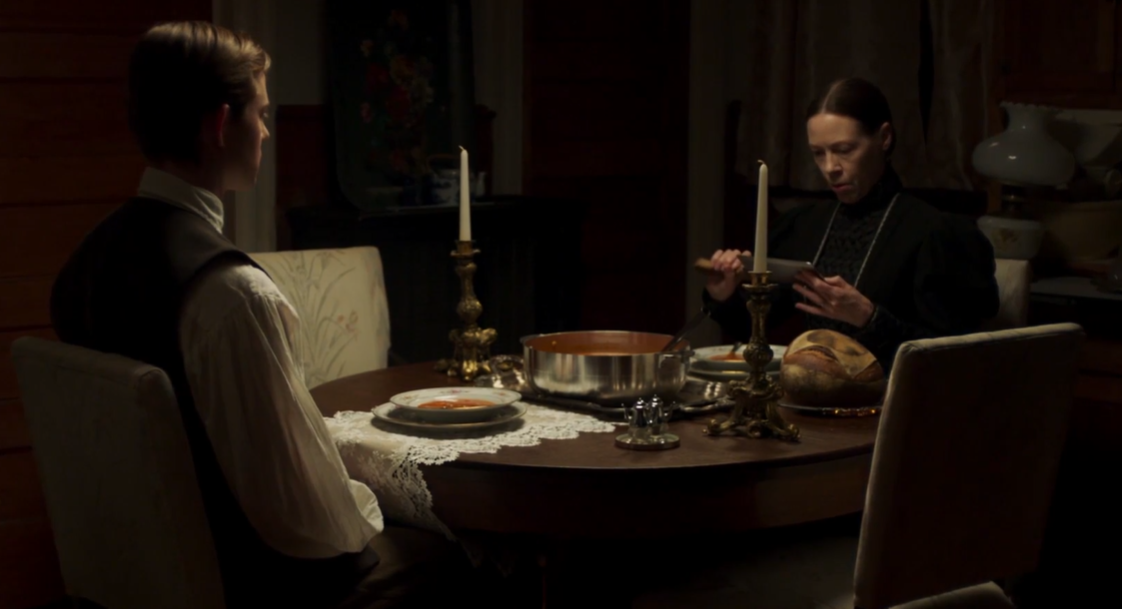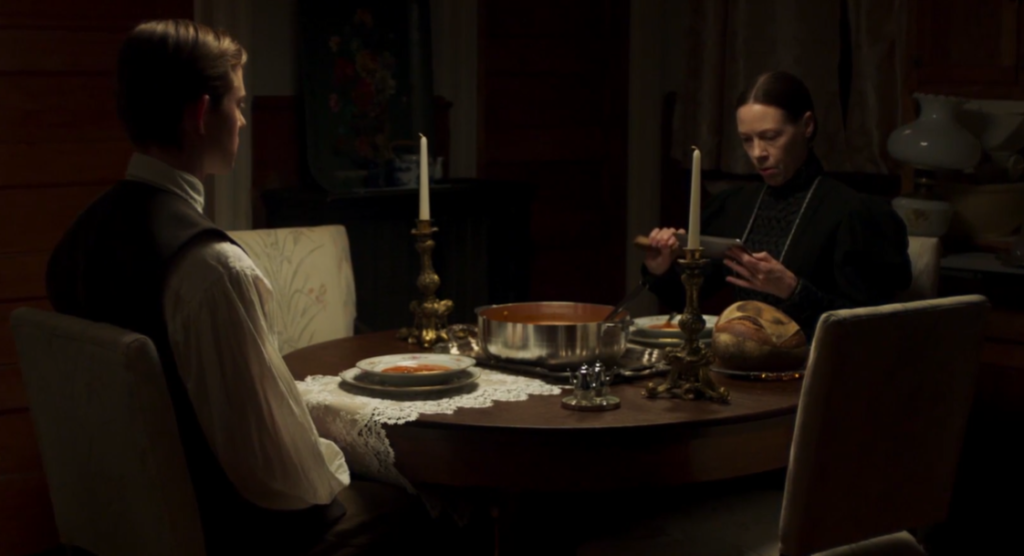 Thoughts:
I was expecting to enjoy this movie enough. Nothing too much, nothing too little.
With a lot of LGBTQ horror comedies, they typically have the same jokes and punchlines. And as much as I love big dick jokes and bottoming jokes as much as anyone, but it gets to be…a lot. It gets stale. It gets boring.
And worse, inauthentic to the characters and plot.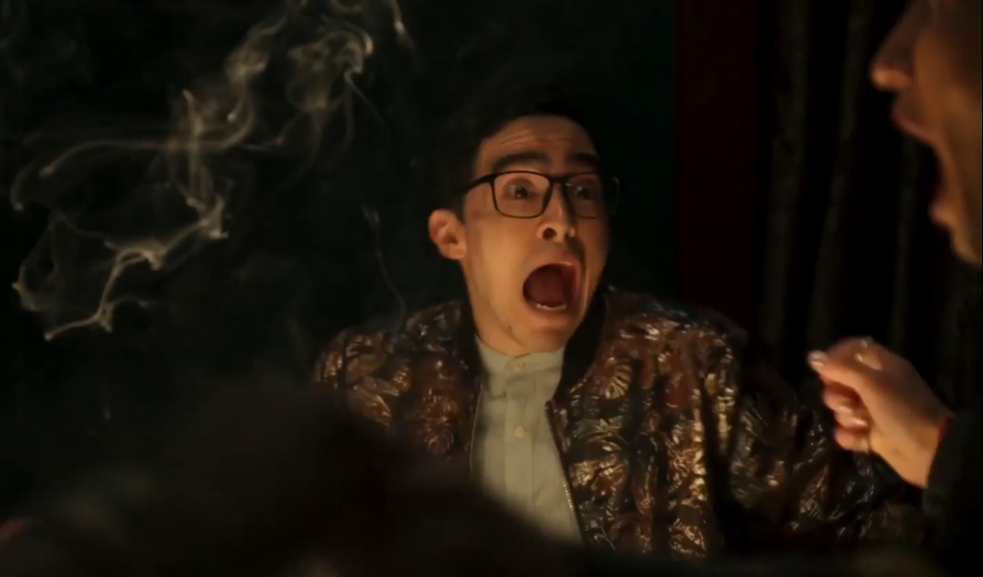 However, I was pleasantly surprised. Yes, this caters to a very specific type of gay subculture, but it was authentic in its celebration. When Larry wipes off his eye makeup, knowing that his very straight and close-minded new brother-in-law is coming, it's heartbreaking. It's watching him wash a piece of his happiness away in a very quiet and sad moment. We understand his character completely in this small and subtle gesture.
The cinematographer (Matthew Roveto) did a fantastic job at focusing in on Larry throughout the film, reminding us that Larry is the focal point, regardless of the story. This was HIS story, even with other shenanigans happening.
And I'm really shocked to find out that Travis Coles hasn't done that much in front of the camera yet, spending most of his experience as a crew member. His range and rawness are there throughout the film. As Larry, he was playful, nurturing, and self-conscious. For a silly-billy movie about ghosts and gays, he effortless portrayed a lot of depth.
And in fact, the whole cast has real magnetism and cohesiveness that I often find lacking in many horror movies. It's the common trope of "friends find a haunted house", with an emphasis on "haunted house" but very little thought on the "friends" part.
The warmth that the characters had, even the catty diva Nico (Frankie Grande), was convincing and magnetic. The cast gelled well together and were believable as friends who sass each other and maybe (like many queer circles) have little crushes. The relationships in Summoning Sylvia were genuine and charming.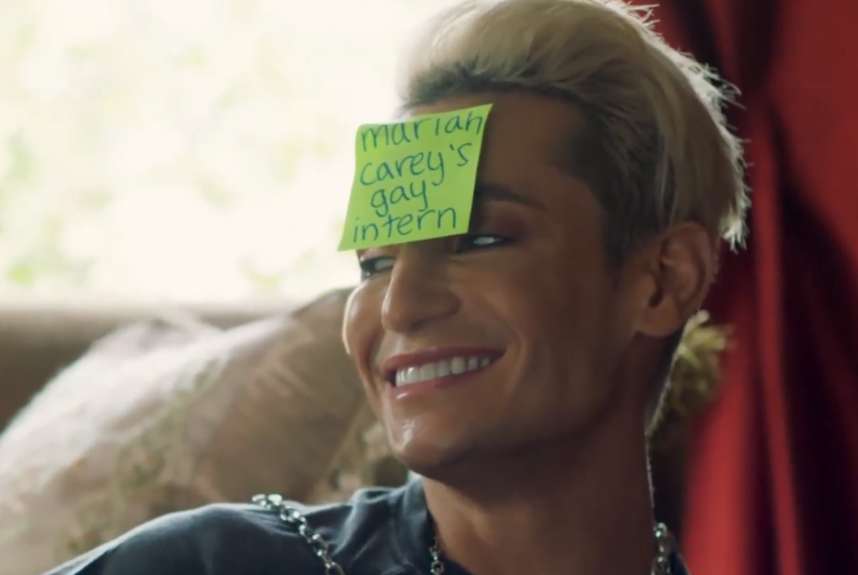 Also, the editing (Sara Corrigan) with the ghosts in the past and the characters in the present was incredible and stylized. The editing was so effective and precise, it delighted me every time I saw it.
The costuming and sets were so much fun and showed the juxtaposition between the ghosts and the guys. From dark and drab to light and…well…gay. Each character had his own design and brand, which was easy to pick up. All of them were dressed beautifully and Sylvia was foreboding and gothic. Pure perfection.
The only thing that I had a bit of a hard time with was…
Brainroll Juice : The Ending of Summoning Sylvia
The ending was a bit messy. Everything was kind of happening all at once, like a sloppy Joe sandwich coming out at all ends.
And we haven't really talked about Harrison.
Oh, Harrison.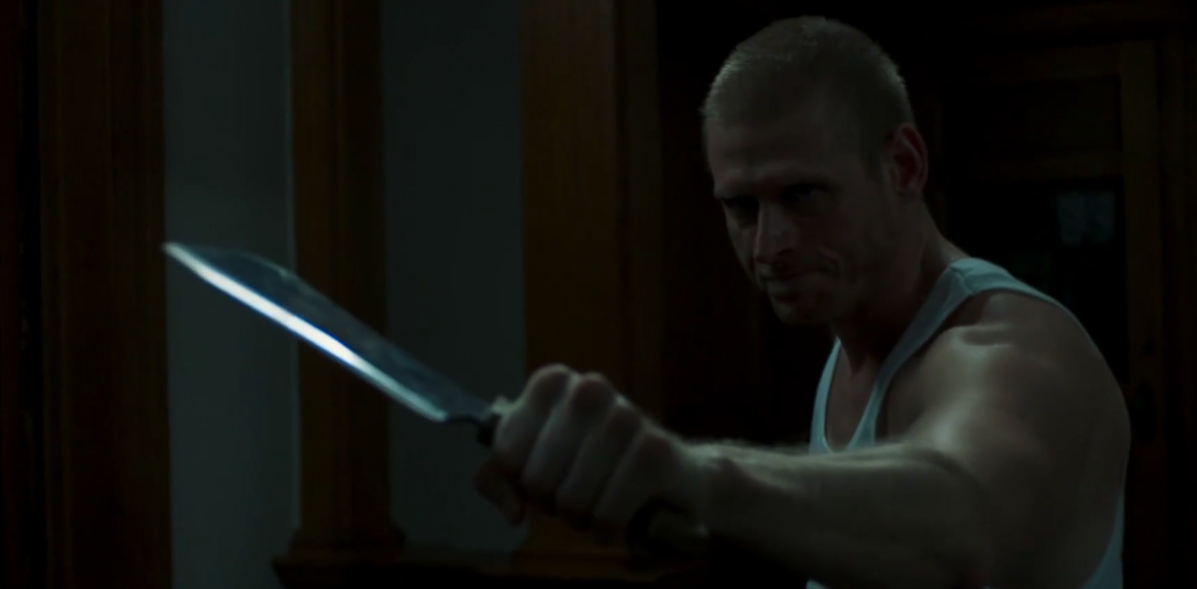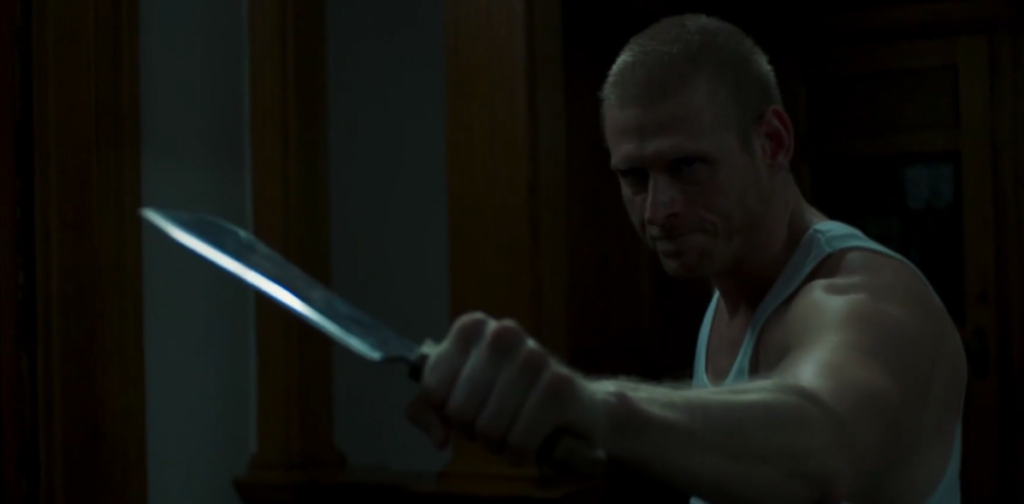 So, I know. I get it. People are awful. They get weirded out by things they don't understand even to this day. And there's a suspicion that some of what Harrison says and does in this movie are because he's under the possession of Sylvia.
And regardless of that or not, I was really hoping that there would be another twist. Because Nicholas Logan's acting isn't bad. It's good as a stereotypical cis-het white male as the villain. And the ending is the same as many other endings with the same, er, beats (I'm trying hard not to give this away). And while I applaud Larry for standing up to him, I wish there had just been a different twist.
It's a safe ending. It's a trope ending.
And that's not necessarily bad, but I just wanted it to veer into new and fresh territory. I wanted more from the ending.
Now, this was a short movie, and perhaps there was a longer ending, who knows. I would have loved a little more time to clean up the sloppy Joe mess and tie things up more gracefully, but obviously that wasn't in the cards.
At the end of the day, it doesn't ruin the movie, it just doesn't hit as strong as the rest of it.
Bottomline:
Are you looking for a fun gaycation with a spooky house and an awkward new addition to the family? Look no further. SUMMONING SYLVIA is funny, charming, and will lift your spirits.
(4 / 5)
Release Information:
The Horror Collective is excited to announce the North American theatrical and TVOD release of their LGBTQ horror comedy Summoning Sylvia. Written and directed by Wesley Taylor (Smash, The Spongebob Musical) and Alex Wyse (Marvel's Iron Fist, soon to join Broadway's Good Night, Oscar), the hair-raising romp tells the story of a gay bachelor party that takes a spooky turn when sinister spirits are suddenly summoned. 
The Horror Collective will release Summoning Sylvia in theaters nationwide March 31, 2023 and on Cable VOD and Digital HD April 7, 2023.
We've talked about a lot of horror anthology podcasts here. It's a treasured genre for me. It reminds me of watching Tales From The Crypt and Are You Afraid of the Dark as a child. So when I find a good anthology podcast, I fall in love pretty hard. Especially when the writing is this good. 
Launched in June of 2018, Nightlight is an anthology podcast showcasing horror stories written by authors of color. It was created by Tonia Ranson, a speculative fiction author who loves scaring the hell out of people. And after listening to a few episodes, it quickly found a place in my podcast listening schedule. 
The first episode of Nightlight, called Letters From Home, was astounding. Written by Justina Ireland, it is the tale of an alternate history in which the dead started to rise during the American Civil War. It was a dark and gristly story of young black girls forced into training to take on the living dead. Sue, our main character, is strong and brave. When the dead find their way into her school, she leads her fellow students to the only hope of safety they might have. This is a fun, dark story filled with well-written action. It feels like something that might have happened, had the dead risen at Gettysburg.
By the way, this is a story in the same world as Ireland's book, Dread Nation. So if you like Letters From Home, you'll probably be eager to get your hands on the book. I know I was.
Another episode I found delightfully dark was He Refused To Name It, by Eugene Bacon. Our main character is shocked when the brother of his ex-girlfriend shows up to see him, holding a baby. A baby that is his, even though he hasn't seen the girl, Em, in months. Sadly, she didn't live through the labor.
Filled with a mixture of emotions, our main character thinks back to the painful way things had ended between him and Em. He is left alone with a baby in his cold little apartment.
It should go without saying that the baby isn't exactly the harmless creature he might have expected. But the ending is just shocking.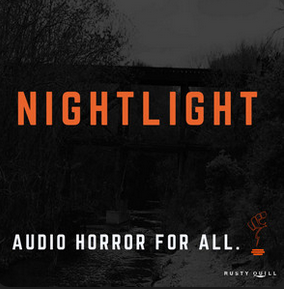 In listening to the latest story, titled Aunt Sadie's Surprise, it's clear that the quality of the content hasn't diminished at all. It's called Aunt Sadie's Surprise, written by Michelle Mellon.
Many families have a matriarch. An elderly lady who runs things without question. This family queen often has a special recipe that everybody loves. And the main character's Aunt Sadie is no exception to this. She makes a dessert called Aunt Sadie's Surprise. Every time she makes it, she uses a different ingredient. Sometimes it's bacon. Sometimes it's extra large chocolate chunks. Sometimes it's a dark and horrifying substance good people don't dare mention.
Our main character wants very much to know the secret of Aunt Sadie's Surprise. She'd also love to know the mystery of an ornate dollhouse in Sadie's upstairs bedroom. When she finally gets what she wanted, it destroys her life.
I loved how warm and lovely this story felt. It was like stepping into your hometown and being welcomed with open arms. Open, bloody arms.
In addition to loving the horror stories themselves, I adore the interviews with the author episodes. The story behind the story is often just as entertaining. And as a writer myself, I love these discussions of art, and the birth of a sinister tale. I do suggest listening to these interviews if you can.
Every episode is beautifully acted. There is a dark and haunting soundtrack, and just enough sound effects to make a listener feel uneasy. I have yet to listen to a single episode that didn't crawl right under my skin.
Nightlight has new episodes every week, with the latest launching on March 16th. If you're looking for an eerie tale told well, then you need to check it out. 
(4 / 5)
Scary Fairy Godmother YouTube Channel
Youtube is a great place for those of us who like a spooky story. There we can find a mixture of true tales and cutting-edge fiction. These range everywhere from amateur footage to professionally crafted videos. 
Today, we're talking about a hidden YouTube gem, Scary Fairy Godmother. 
The channel launched in December 2014. Since its birth, there has been just one topic of discussion. The fey is not to be trusted, and in fact, is something to be feared.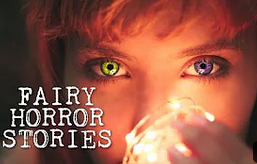 Some of the stories on this channel are fiction. But some are claimed as first-hand accounts of dangerous interactions with fairies.
Now, whether or not we believe in fairies isn't the point of this review. I am only here to talk about the level of entertainment to be found on this YouTube channel.
A recent video titled Melsh Dick (don't laugh) was a common fairy tale. A girl is lured away from her friends by a boy who claims to be her cousin. He doesn't give her a name, they never do. Fortunately, the girl escapes. Others haven't been so lucky.
A favorite video of mine, being a city dweller, was Urban Fairies. This video consisted of eight encounters with fairies in an urban setting. Many of these encounters are nice. There's a beautiful swirl of lights seen out of an apartment window. A person is lured into a city park by a lovely young woman who might or might not have been human. And another person receives some personal and sage advice from what looks to be a homeless man while she's out walking her dog. All of these stories were delightful, reminding us that magic can be found in any setting.
For creepier encounters, we turn to the video House Fairy Horrors. Warning, you might not be as thrilled about the Elf on a Shelf after this one.
In this video we hear the tale of a goblin that took over one room of a person's house, chasing out anyone who tried to go in. A young child sings to scare sprites out of their home, only to have them hold a grudge and return years later. There's even a shadow man who seems to encourage a vegan lifestyle.
Some of the videos have themes, like frost fairies or encounters with fairy royalty. Some are eerie tales plucked from Reddit, real life or imagined.
Of course, the creepiest tales are those where people are lured into the forest by the fey. You'll find several of these stories on Scary Fairy Godmother. It always seems to be in good fun, until one finds themselves lost.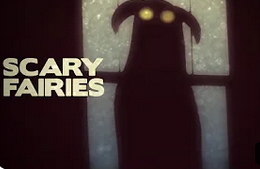 These stories might not seem very scary to us. The tellers of these tales come away without a scratch after all. But consider this. The only time we'd hear about a fairy abduction is if it fails. We do not know what happens to the others, only that they're not around to tell us.
How many people went missing in your town last year?
From what we can gather from these videos, we are never safe from the fey. They can reside in our homes, our cities, and our parks. They can even reach us in our dreams. What they want with us may vary. Perhaps it's just to give us a scare. Maybe they enjoy playing tricks on us. Or maybe they're vengeful, angry at the disrespect mankind has shown to the environment, and eager to punish us for our abuses. Whatever the reasons, it's probably best if we steer clear.
The Scary Fairy Godmother YouTube channel is one with staying power. The fan base is small, but it's growing. It's a great one to throw on while your hands are busy, or if you just want a soothing voice to tell you a scary story. So if you're a fan of the creepier side of life, do yourself a favor and check it out. 
(3.5 / 5)