In this episode of the ComboBox, Brannyk finally snags a new co-host to run down hard and fast reviews of 30…31…62-ish movies? Who knows! Brannyk can't count. They discuss the movies watched over the Halloween season, including some real hidden gems, zany duds, and so* so *many Hannibal movies. Get ready for hot takes on floating box cutters, bongo orgies, and Jason finding love!

The Wolf of Snow Hollow, a Film Review
The Wolf of Snow Hollow is a 2020 horror comedy directed by Jim Cummings, starring Jim Cummings, Riki Lindhome and Robert Forster.
The Wolf of Snow Hollow is a 2020 horror comedy directed by Jim Cummings. The cast of this horror includes Jim Cummings, Riki Lindhome and Robert Forster. This R-rated film is currently available for DirecTV and Shudder subscribers.
Deputy John Marshall (Jim Cummings) faces a messy divorce, an ill father, a serial killer and crippling addiction. With Marshall's life spiraling, he focuses on a mysterious killer plaguing the town. The brutality of the crime convinces locals that the murderer is a werewolf, a possibility Marshall cannot entertain. As John Marshall tries to keep order in the town, his conviction crumbles.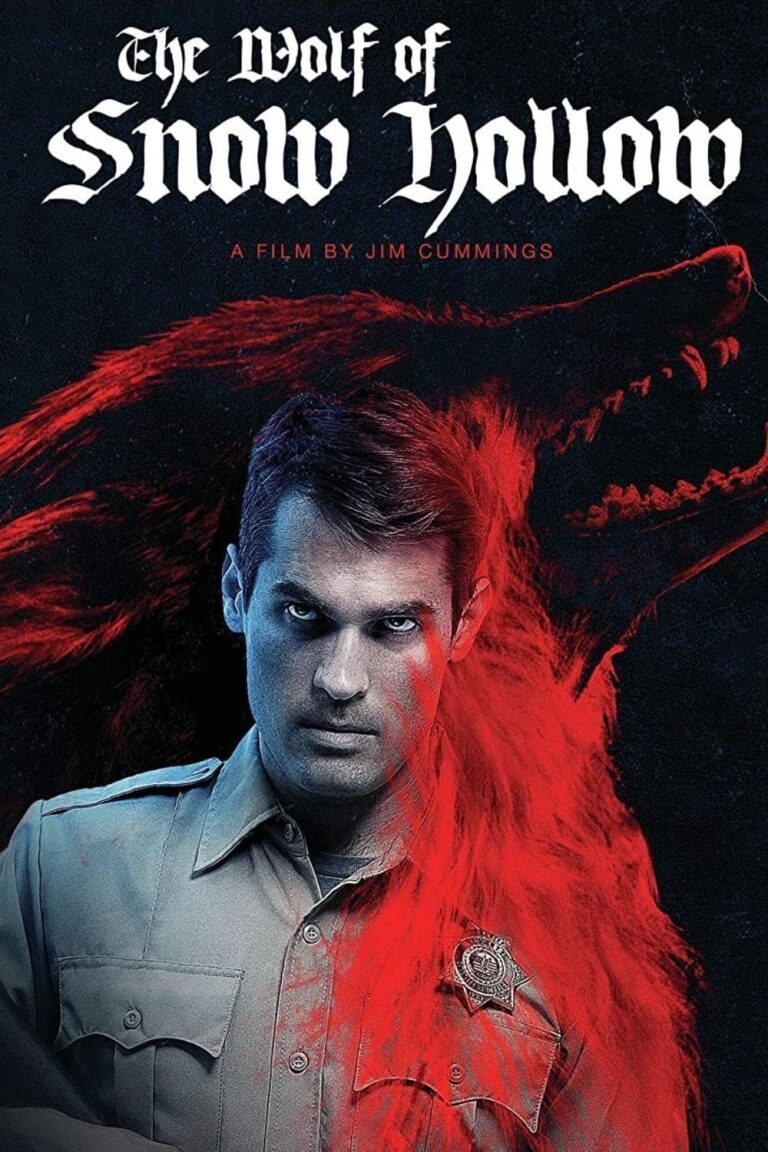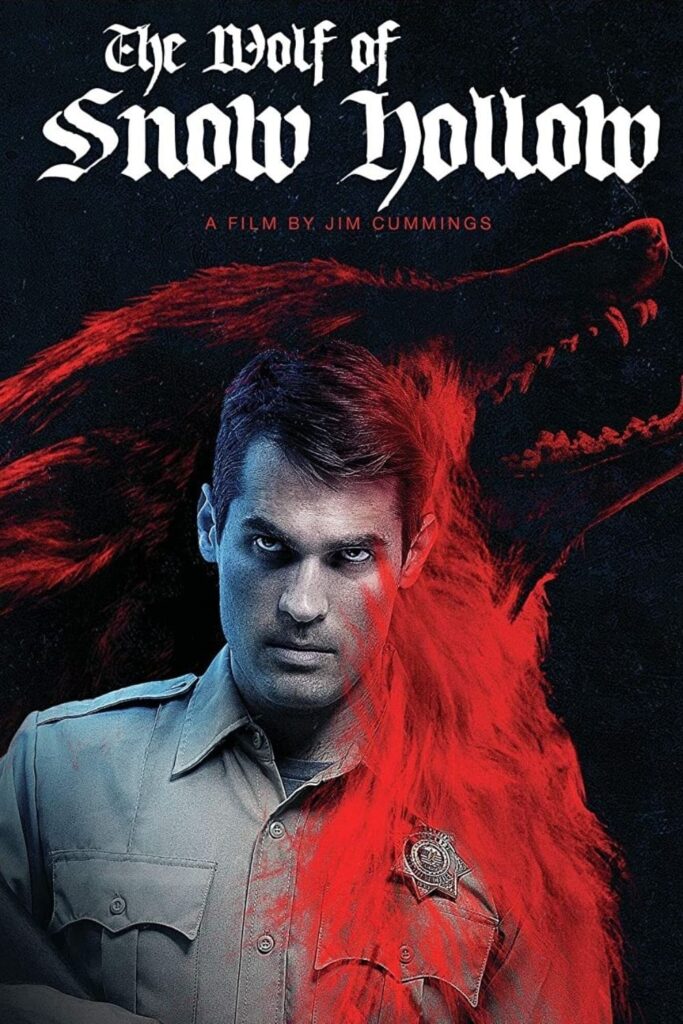 What I Like
The comedy reflects the spiraling chaos that runs through a control freak's mind as they lose control. This comedy lands best as Marshal spirals further and further into disarray. Viewers should expect a dry wit layered with sarcasm. If this type of humor doesn't sound like your cup of tea, The Wolf of Snow Hollow would be hard to recommend. Nearly every character plays their part to perfection, building off each other. Jim Cummings seems to have created a team to complement his project.
Another impressive comedic element comes from the film's ability to jump between serious issues and comedy without the humor undercutting the weight of those essential moments. Though somewhat flawed, it remains consistently effective.
Despite the fact this is a horror comedy, the monster adds genuine horror to the film. Part of the mystery comes from that line between the possibility of a killer or a real-life werewolf, which I won't spoil here.
The werewolf design, though traditional, is consistently believable. With one exception that felt purposeful in context, the creature works surprisingly well for a horror comedy.
Jim Cummings creates these rapid scenes that show time passing. As mentioned earlier, these scenes reflect Marshall's mental state. It surprises me how clearly and haunting they convey information while noting elements of comedy. Again, not always perfect, but effective.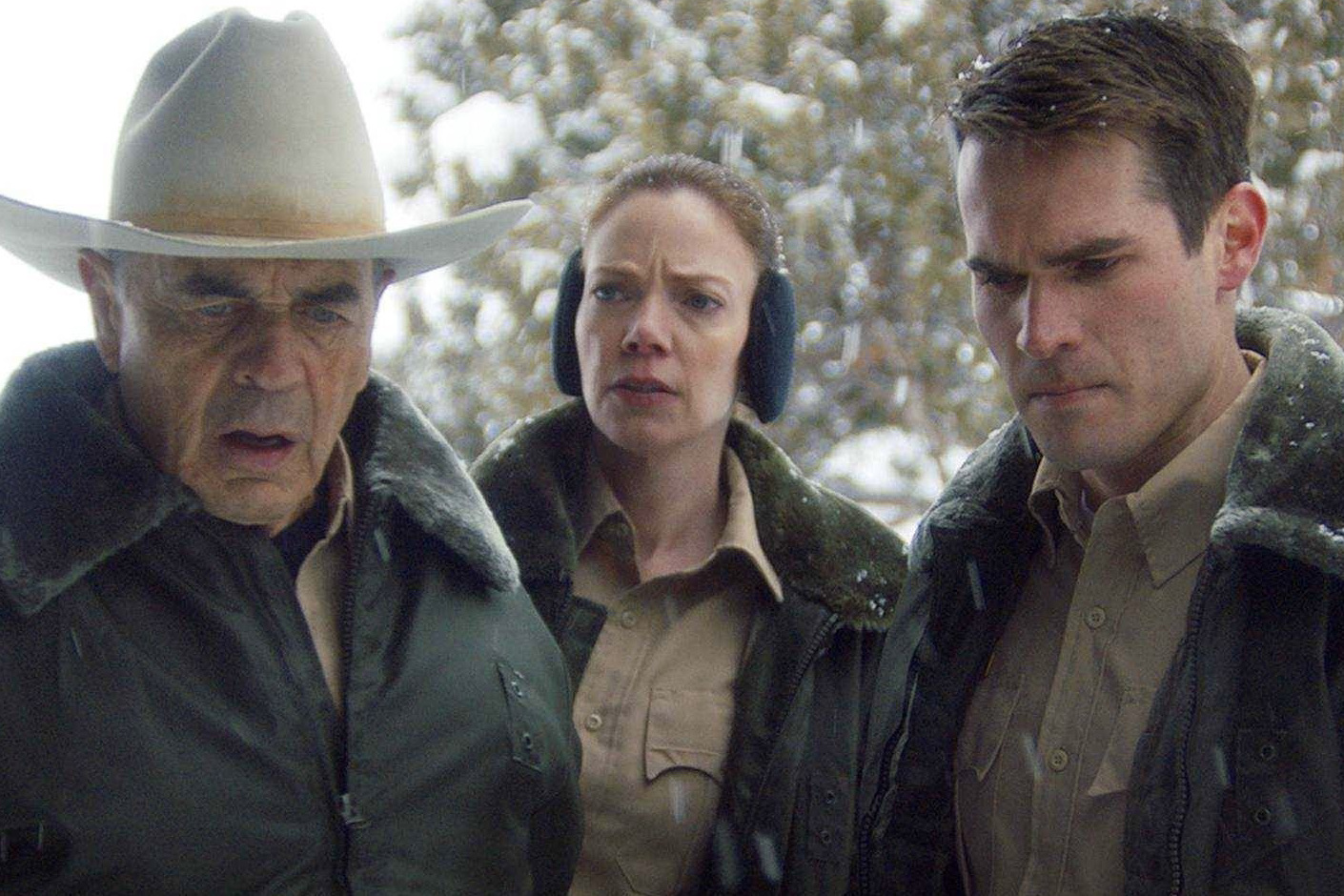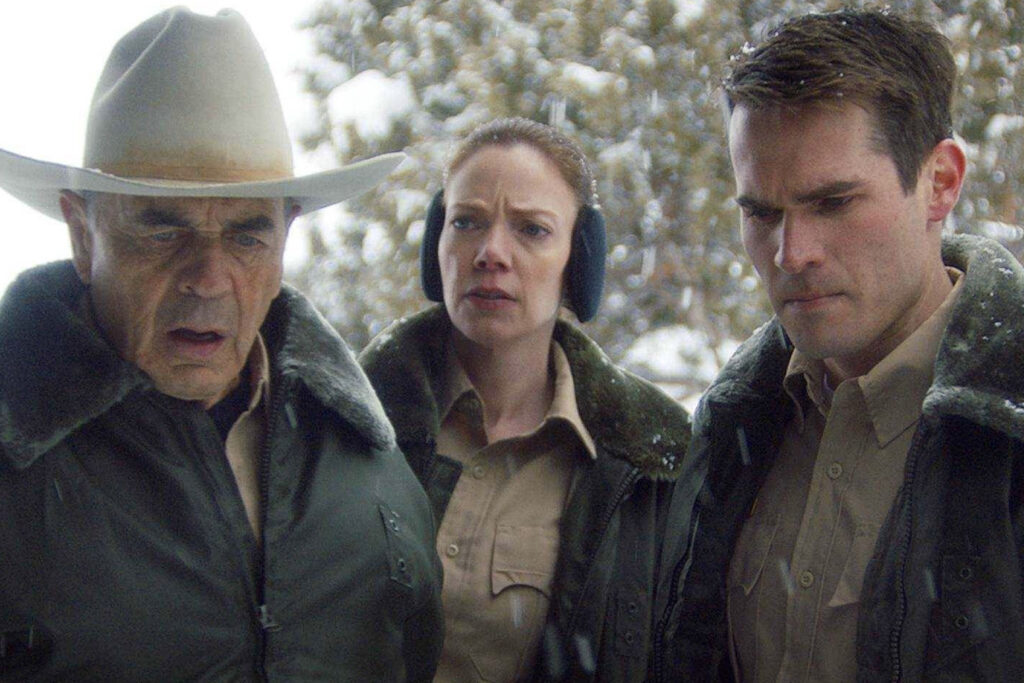 Trigger Warnings and Tired Tropes
John Marshall struggles with alcoholism, often falling victim to the disease. Despite the comedy label, this element remains mature and respective. Regardless, I understand this is a sensitive issue that worth noting.
The film can get gory and dark, but rarely more than a horror fan expects. However, one of the victims is a baby. Though no act appears on screen, viewers may require prior knowledge.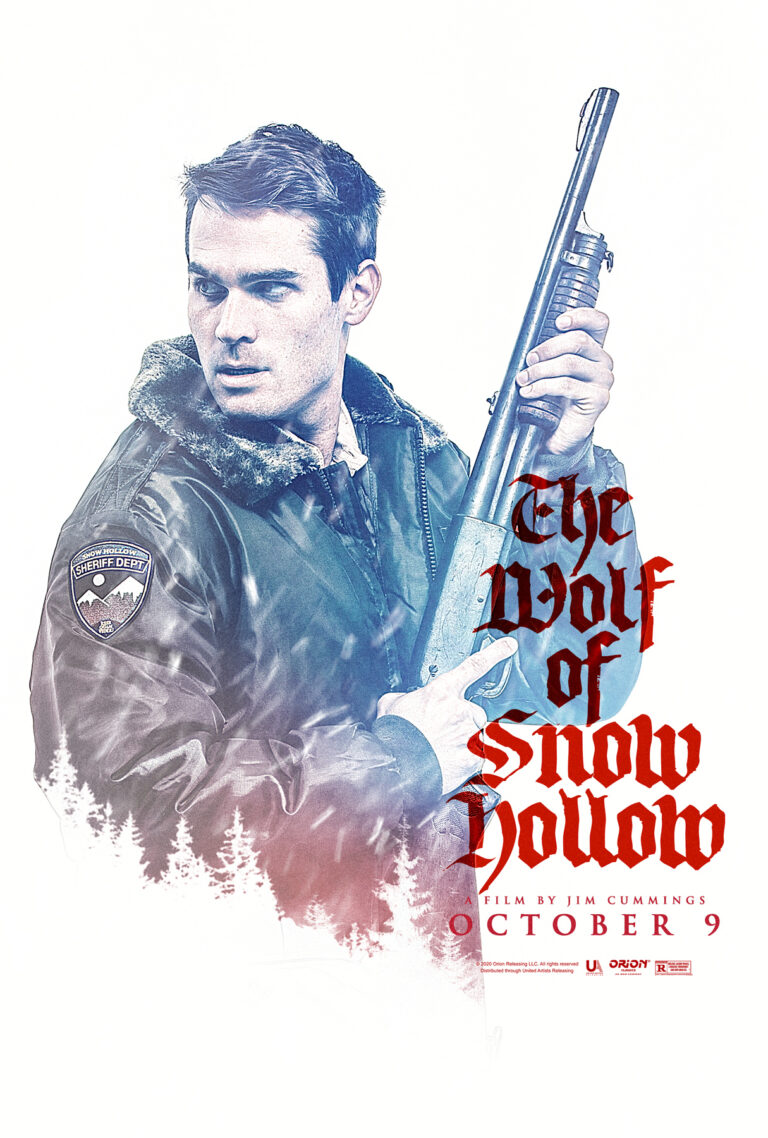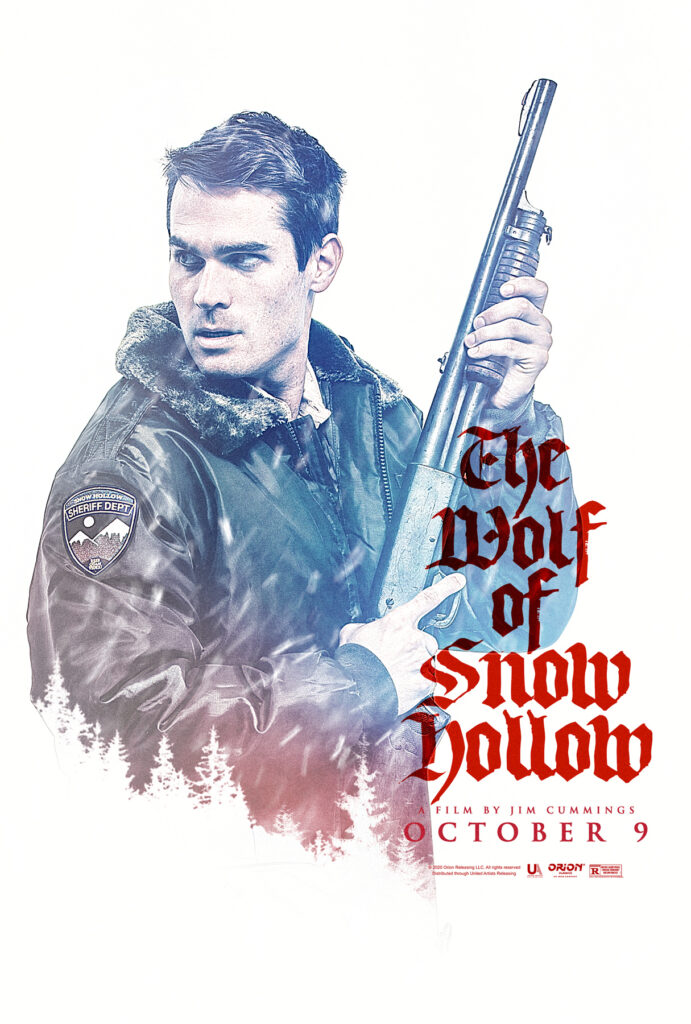 What I Dislike or Points to Consider
Don't expect a detective tale or any focus on a mystery. If this movie is anything, it's a character study of John Marshall. The killer isn't a figure we uncover through available information. The Wolf of Snow Hollow focuses on the stress that unravels our characters as they investigate. The trailer was a bit misleading, creating a focus more centered on the mystery and comedy of the film.
Without going into too much detail, some of the deaths get overshadowed by those earlier-mentioned scene cuts. While I still stand by my praise of these scenes, some of these deaths needed more silence and longevity. Though I recognize this might ruin the comedy focus of the film, death should have weight in a story.
This film isn't scary. While some moments might unnerve you, don't expect to be haunted.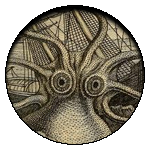 Final Thoughts
While not a traditional werewolf film, The Wolf of Snow Hollow remains a surprisingly effective horror comedy. If you like your humor dry and dark, this film might align with your taste. However, this barely makes the cut in the horror genre. Don't expect to jump or scream. If this sounds like your taste, then give The Wolf of Snow Hollow a view.

(3.5 / 5)
Unwell, a Midwestern Gothic Mystery, Season three
We've reached season three of Unwell, a Midwestern Gothic Mystery. And yes, as I expected, it was well worth the lull in season two. 
Released in 2021, season three of Unwell starts with some answers, finally. At least, it does if you wanted to know who Wes was in life and how he died. We start with the day he died. It was an emotional episode, honestly. And I think it goes a long way to explaining why Wes is drawn to Dot.
Have you read my review of season two? Check it out here.
We don't remain in the past long, though. A lot is going on in Mt Absalom. Not the least of which is Rudy getting inducted into their secret society, the Delphic Order. Yes, this is the same order that Chester is a part of. The same order is trying to steal the boarding house for reasons that are not exactly clear.
Rudy has his reasons to join, certainly. He wants to learn what they know. To Abbie and Lily, this feels like a betrayal. And as the season progresses, Rudy makes some decisions that sure make it feel like they're right. To me, his actions feel like those of a scientist who may or may not have been part of Operation Paper Clip. He's going where the knowledge is, no matter what else is there.
At the very least, he's not considering how his actions are affecting other people. Dead people, like Nora. She's feeling abandoned and lonely. Not so lonely that she appreciates the teens who come to the observatory. But maybe lonely enough to strike up a friendship with Abbie when they arrive at the observatory.
Speaking of Abbie, they are having the absolute worst time this season. Starting with an ill-advised solo trip into the chapel underneath the observatory. They get farther than Lily did, and even find a book of stories. And that is when Silas, aka the one who wanders, makes it clear that no one is welcome in that chapel.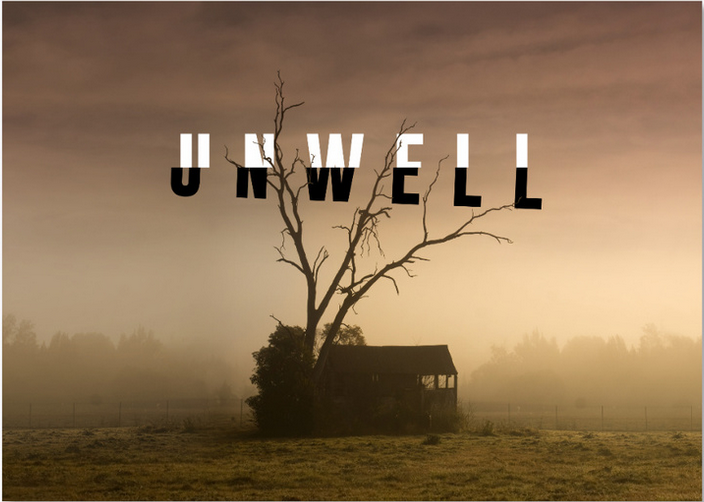 Then, Abbie has maybe the worst Christmas ever. In the episode titled Hark, Abbie and Dot are left alone on Christmas Day. Dot has an episode and freaks out on Abbie. They're not great with social interaction at the best of times. This is not the best of times.
I thought this episode was great. It was an unflinching look at being a family caregiver. I'll try to avoid spoilers here, but I will say that Abbie is not a perfect caregiver. They say as much. But no one is a perfect caregiver, especially not at first. This is a comforting episode, and I think anyone who's ever had to care for a loved one in their declining years will appreciate it.
After that, Abbie decides to go back to the now-closed diner to see if they can communicate with Tim. This they manage to do until the taxidermy animals start coming to life. Then, Abbie has a run-in with their old boss.
This was easily the scariest episode so far. Not just in this season, but in the whole run of the show.
We did get answers to a lot this season. That alone is enough to make it my favorite season so far. But it was the last episode that took everything over the top for me.
It starts quite happily, with Wes coming home to the boarding house. He has a message from Joey, the ghost girl. She can't protect Lily. That's sort of just tossed out there, without a lot of explanation.
Several other things happen that I hope we'll be exploring in season four. Including a ghost of a person who we assume is still alive, and a pack of twelve wolves in the center of town.
Specifically twelve. I don't know what significance this has, but I can't wait to listen to season four of Unwell and find out. 
(4 / 5)
The Last Drive-In Season 5 Premiering April 21st Exclusively on Shudder!
They say good things come to those who wait, and boy have we been patient. It has been close to a year since our eyes have indulged a full season of 'The Last Drive-In with Joe Bob Briggs', in fact, the season 4 finale premiered on Shudder July 1st, 2022. Since then, we have been able to satisfy our appetites with festive holiday specials sprinkled throughout the past year. Specials such as 'Joe Bob's Halloween Hangout' guest starring horror's favorite Mistress of the Dark, Elvira (played by the legendary Cassandra Peterson) and 'Joe Bob's Ghoultide Get-Together'. Last month was a treat in itself, as we were able to witness Joe Bob Briggs and co-host Darcy the Mail Girl (Diana Prince) marry one lucky couple for the first time on the show with 'Joe Bob's Vicious Vegas Valentine' special.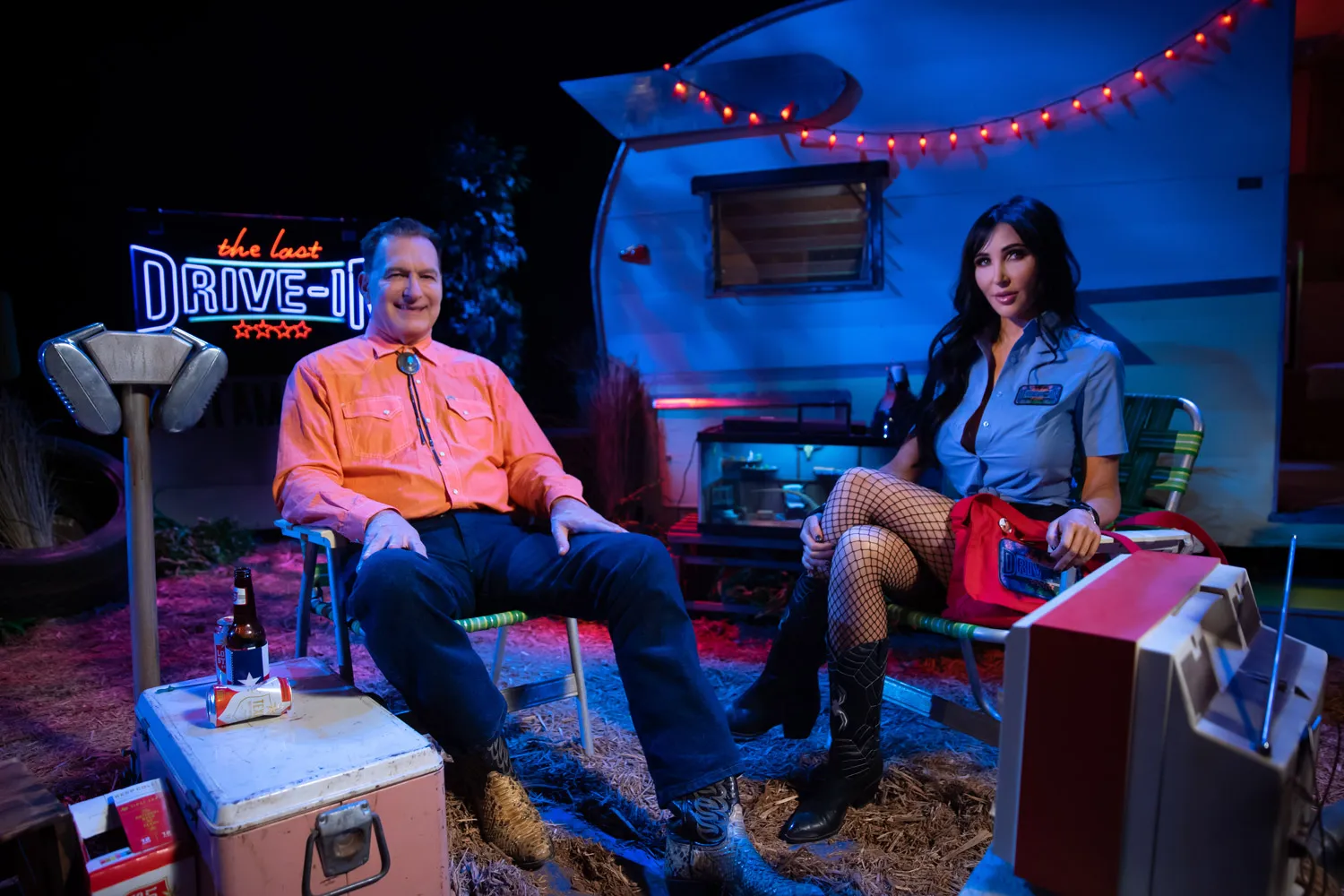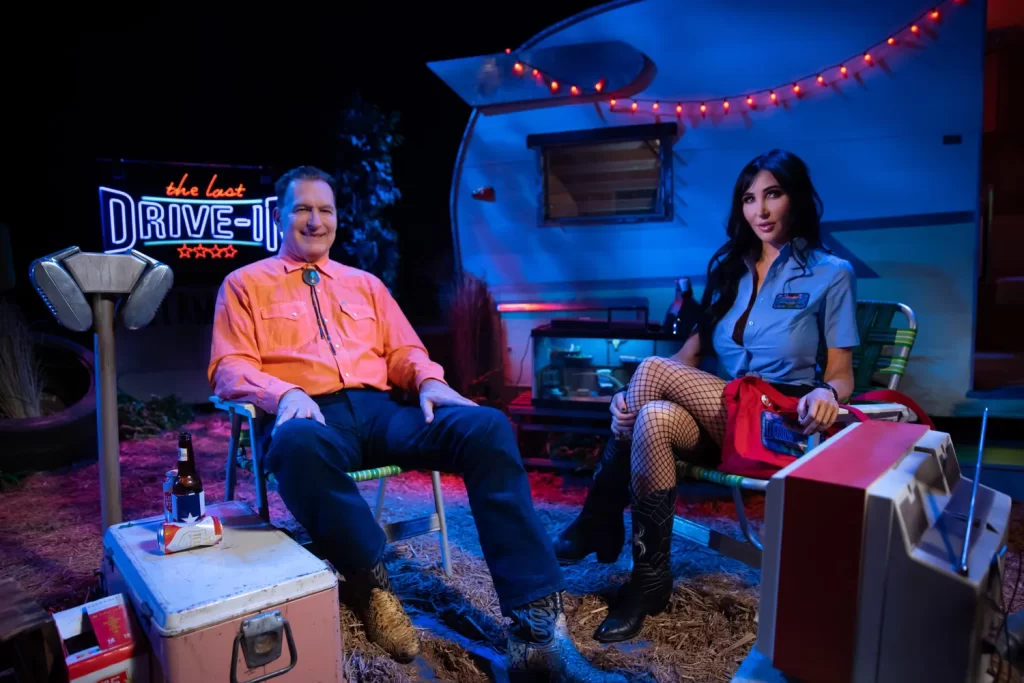 While the current changes in staff at Shudder have left fans questioning whether we will receive a new season of the popular series, I can happily say mutant family, we need not worry. In fact, to our wonderous surprise, Joe Bob Briggs has officially announced via Twitter, season 5 of 'The Last Drive-In' will be premiering April 21st, exclusively on Shudder! One thing that is noteworthy, is unlike previous seasons, it has been reported by 1428Elm that season 5 will be broken up into two parts of five double-feature blood-curdling episodes. Though we have not been provided the official release schedule for the second block of season 5, here is a sneak peek of what we can expect for the first half of the season:
April 21: Season 5 Launch Party!
April 28: Walpurgisnacht Part 2!
May 5: Cinco de Fucking Mayo!
May 12: Mama's Day!
May 19: Dysfunctional Family Jubilee!
Unfortunately, we do not have an official list of the brand-new double feature films for the first half of season 5 but, with amusing episode titles such as these, one can only imagine what grindhouse-classics will be joining 'The Last Drive-In's' already eclectic list of sloshy goodness. For those impatient mutants eagerly waiting for more hilarious Joe Bob rant-filled commentaries, or those newcomers who've yet to experience the magic that is 'The Last Drive-In', all previous four seasons, including past holiday specials are currently available to stream now on Shudder.
If you are just as big of fans of 'The Last Drive-In' as we here at HauntedMTL are, please be sure to follow us on Twitter @HauntedMTL and join us April 21st as we tweet along with Joe Bob and Darcy the Mail Girl for the season premier. As is tradition, we will be hosting live watch parties every Friday with each new episode, including fresh holiday specials. The road to season 5 is upon us…let the countdown begin!
April 21: Season 5 Launch Party!
April 28: Walpurgisnacht Part 2!
May 5: Cinco de Fucking Mayo!
May 12: Mama's Day!
May 19: Dysfunctional Family Jubilee!
. . . and that's only the beginning.#TheLastDriveIn pic.twitter.com/WfeTx0shNa— Joe Bob Briggs (@therealjoebob) March 16, 2023