David's back with a new season of Kids' Stuff – A Chucky Podcast, Haunted MTL's best (and only) Chucky-centric podcast, to talk Child's Play 3 (1991) with his permanent co-host (and significant other) Holly Hann! We're gaearing up for the return of Chucky with a second season of the show by returning to the movies of the franchise as a whole.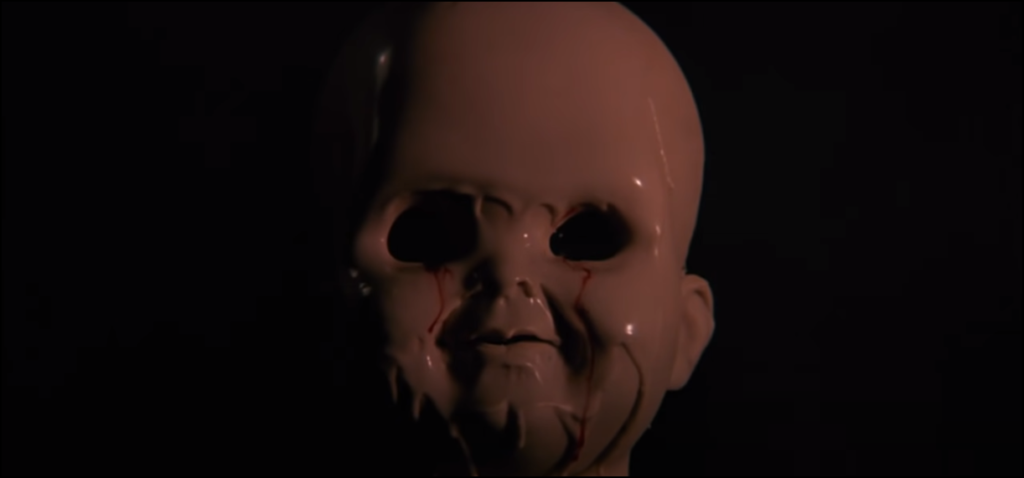 About Kids' Stuff – Episode Twelve – Child's Play 3 (1991)
Kids' Stuff – A Chucky Podcast features Haunted MTL contributor David Davis and his significant other, Holly Hann, to talk all things Chucky, the killer doll.
In this episode, the first of the podcast's second season, David and Holly talk about the somewhat infamous and controversial third film of the Child's Play series and one of the least well-regarded films of the larger Chucky franchise. Is Child's Play 3 really that bad, though? David regales Holly with details about the film's production, and they dive into their impressions of this critically maligned sequel.
This is a spoiler-centric discussion of the film's plot points and connections to the larger franchise, so be sure you've seen the movie first!
About Child's Play 3 (1991)
Chucky returns for revenge against Andy, the young boy who defeated him, and now a teenager living in a military academy.

IMDB Synopsis
Episode Credits
Kids' Stuff – A Chucky Podcast is a weekly podcast for Haunted MTL. The series theme is Kevin MacLoud's 'Pop Goes The Weasel'. The show is hosted by David Davis, a Haunted MTL contributor and cartoonist, and Holly Hann, a potentially magical being.
Want more Chucky? (Sponsored)
Want to join the fun of the podcast? Be sure you have the movies with the complete seven-film Chucky collection on Amazon. Use our sponsored link to add to your movie library and help out Haunted MTL.