Trigger Warning: Part 4 contains a scene depicting a graphic sexual assault. I will very briefly mention this scene in the second paragraph of this review.
We have finally made it to Part 4, the final episode in the 1994 miniseries of The Stand. Let's make like Harold and jump right into it.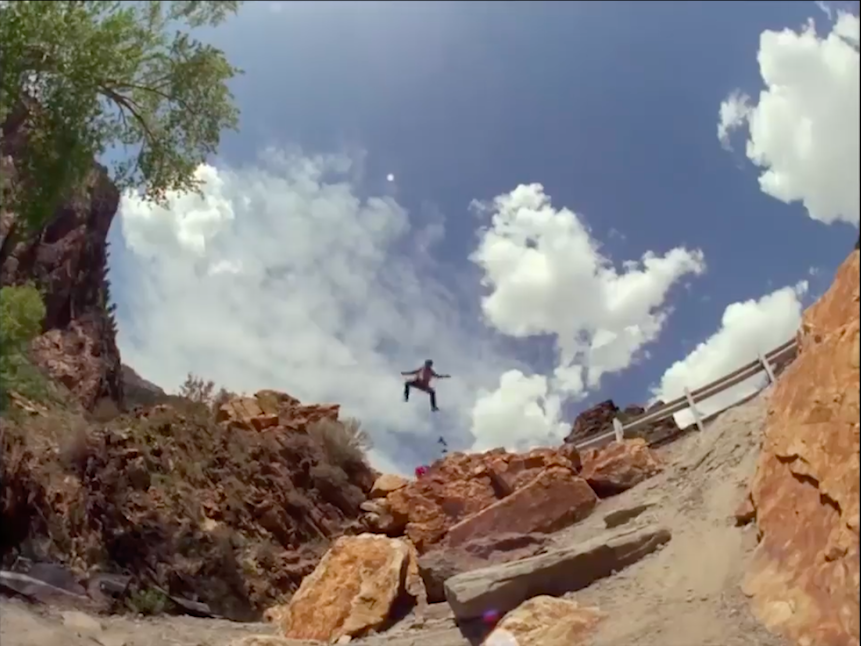 "We Are Dead and This is Hell"
Part 4 begins with Harold and Nadine motorcycling their way down to Vegas. They stick together for a short amount of time until the Dark Man interrupts their adventure, separating them for good. After, Nadine's nightmares about Fabio Flagg stop because she finally meets him. At first, she is relieved that those bizarre and terrible dreams are over. But that all quickly turns to shit when he rapes and impregnates her, deteriorating her emotionally and physically.
In midst of Harold and Nadine's turn of events, Stu, Larry, Glen and Ralph are also trekking down to Sin City. They are accompanied by Larry's guitar and a loyal dog (who survives, FYI). When Stu breaks his leg, he makes the executive decision to stay and fend for himself in the middle of the desert while Larry, Glen and Ralph finish their journey to Vegas to complete Mother Abagail's mission. Suffice to say, it all goes out with a bang.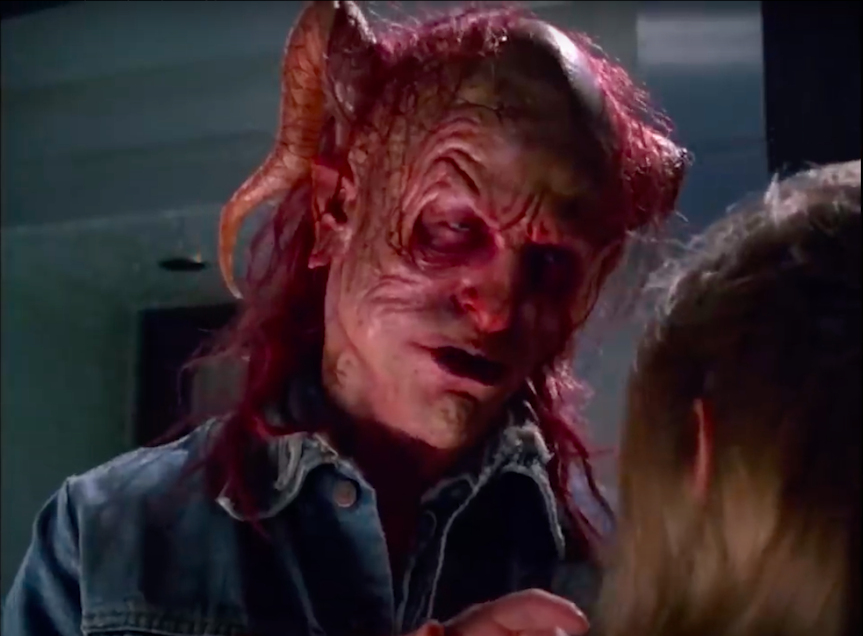 Episode Verdict
As I mentioned in Part 3, another episode before "The Stand" would have been fundamental for the story. Characters, including Lloyd Henreid and even Randall Flagg, have little characterization until Part 4. This takes away from much of the story's quality. Instead of focusing on the final stand between good and evil, we are learning specific details about characters we should have known a long time ago.
There are also some weird plot holes. For example, someone asks Randall Flagg to tell the people in Vegas his real name, which feels important. But Flagg doesn't and it is never brought up again. (Plus, Flagg has about a bajillion different names, so that line doesn't make sense anyway. What can I say, I'm picky.)
Lastly, the episode ends too nicely and wrapped up in a perfect little bow (e.g. photo below). It's the apocalypse, dammit! There is no comfort in knowing the entire world is dead, so why have a sweet ending implying otherwise?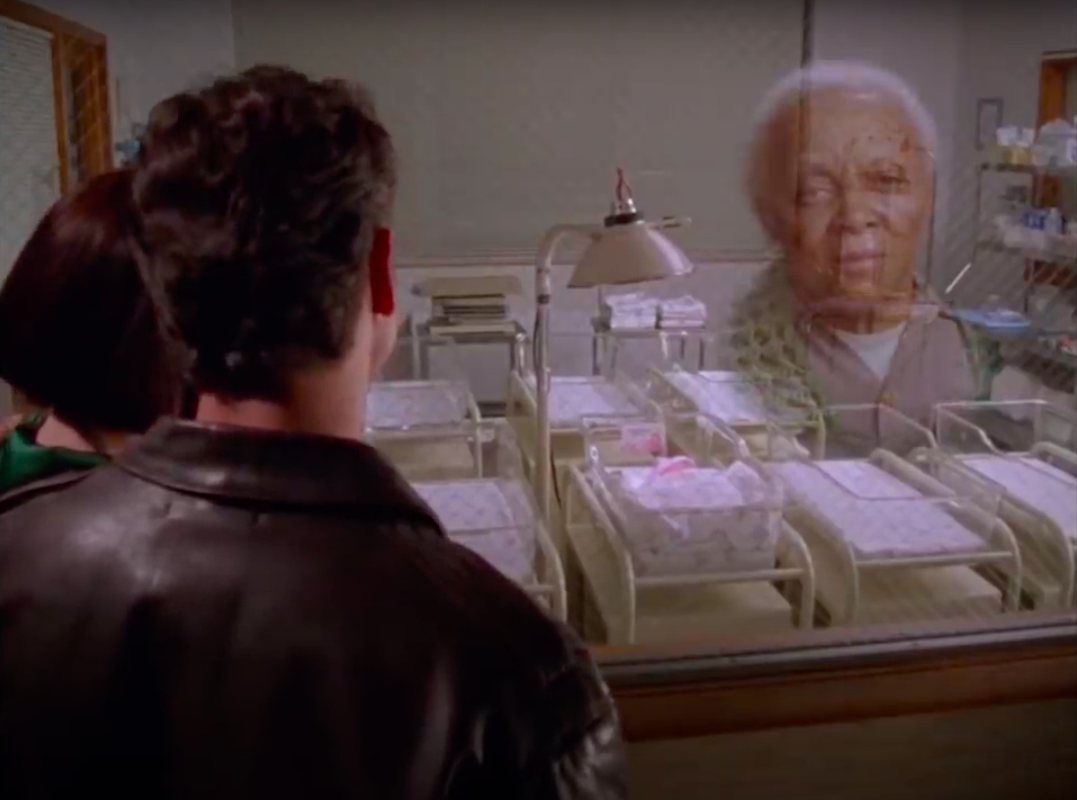 "The Stand" gets 2.5 out of 5 Cthulhu.
(2.5 / 5)
Series Verdict
Something the The Stand miniseries really missed out on was displaying the various deaths around the world that Stephen King so vividly described in the book. Captain Trips' decimation of humanity is less blatant in the show; rather than portraying where and how the virus spread, the camera pans over skeletons while daunting music plays in the background. It's creepy, but nowhere near as impactful.
Additionally, the story's development falters, the visual effects leave something to be desired and the acting can be a bit cringeworthy. (You can read more about some struggles the show went through in terms of creativity and budget here.) The casting for some characters is fitting while others (cough, Randall Flagg, cough) are utterly wrong.
Many representations of women, people of color and disabled people are discriminatory and harmful. These factors are impossible to look past and something the creators need to work on for the 2020 adaptation.
There is a lot going on in this series, both good and bad. For the most part, it is a unique adaptation of one of the most famous horror stories to date. If you are craving to watch a cheesy 90's B-movie-styled fantasy horror western about the apocalypse, this is the show for you.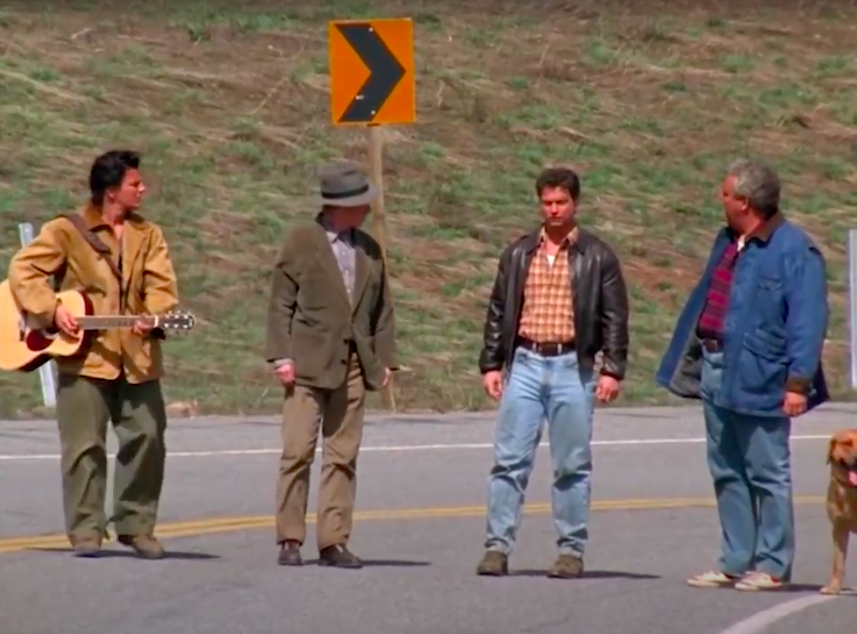 After long consideration, I have decided to give the entire 1994 miniseries of The Stand 2.5 out of 5 Cthulhu.
(2.5 / 5)
Stay Tuned…
A new, 10-episode remake of The Stand was originally planned to be released on CBS All Access later 2020. Directed by Josh Boone and Ben Cavell, the cast includes James Marsden, Whoopi Goldberg, Greg Kinnear, Jovan Adepo and Alexander Skarsgård. However, given our current COVID-19 situation, many studios have delayed the releases of movies and shows, and there is no official release date or announcement stating The Stand is among the delayed. At this point, it is a waiting game.
Make sure to keep reading Haunted MTL to stay updated on the latest horror news, stories, reviews and more.
Horror Noire, a Film Review
Horror Noire is a horror collection that includes "Daddy," "The Lake," "Brand of Evil," "Bride Before You," "Fugue State," and "Sundown."
Horror Noire is a horror collection brought by the combined efforts of AMC+ and Shudder. The collection includes "Daddy," "The Lake," "Brand of Evil," "Bride Before You," "Fugue State," and "Sundown." Horror Noire boasts Black directors and screenwriters, providing six unique stories.
As this collection explores six stories, I will skip the usual synopsis to assess the genres and ideas explored, albeit limited as needed. Expect to find supernatural horror, creature features, and psychological thrillers. Many short films deal with these genres while exploring Black issues, but this isn't universal for the collection.
The directors and writers include Zandashé Brown, Robin Givens, Rob Greenlea, Kimani Ray Smith, Steven Barnes, Ezra Clayton Daniels, Tananarive Due, Shernold Edwards, Victor LaValle, and Al Letson.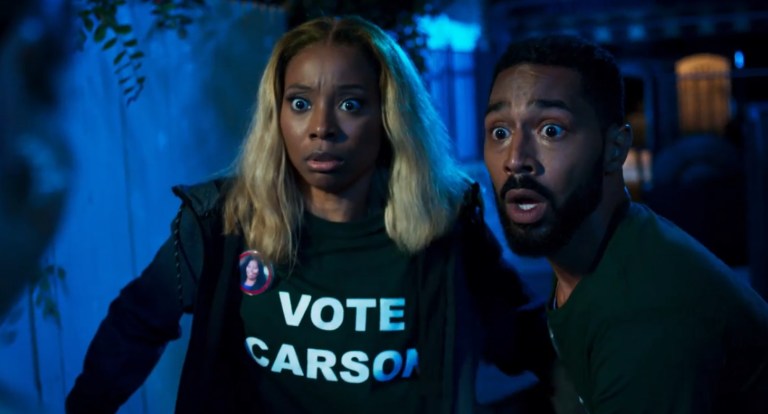 What I Like
Each story remains unique, holding different strengths and weaknesses that highlight drastically different perspectives. Collections like VHS hold a similar premise to create their collection, but Horror Noire gives more creative freedom to its talent to be independent.
My personal favorite short film is Zandashé Brown's "Bride Before You." This period piece unravels a fable set in the Reconstruction Era. The entry feels Fabulistic in approach, which happens to be my preferred niche.
However, the best example of horror goes to Robin Givens' "Daddy," providing an existential horror tied directly to the characters involved.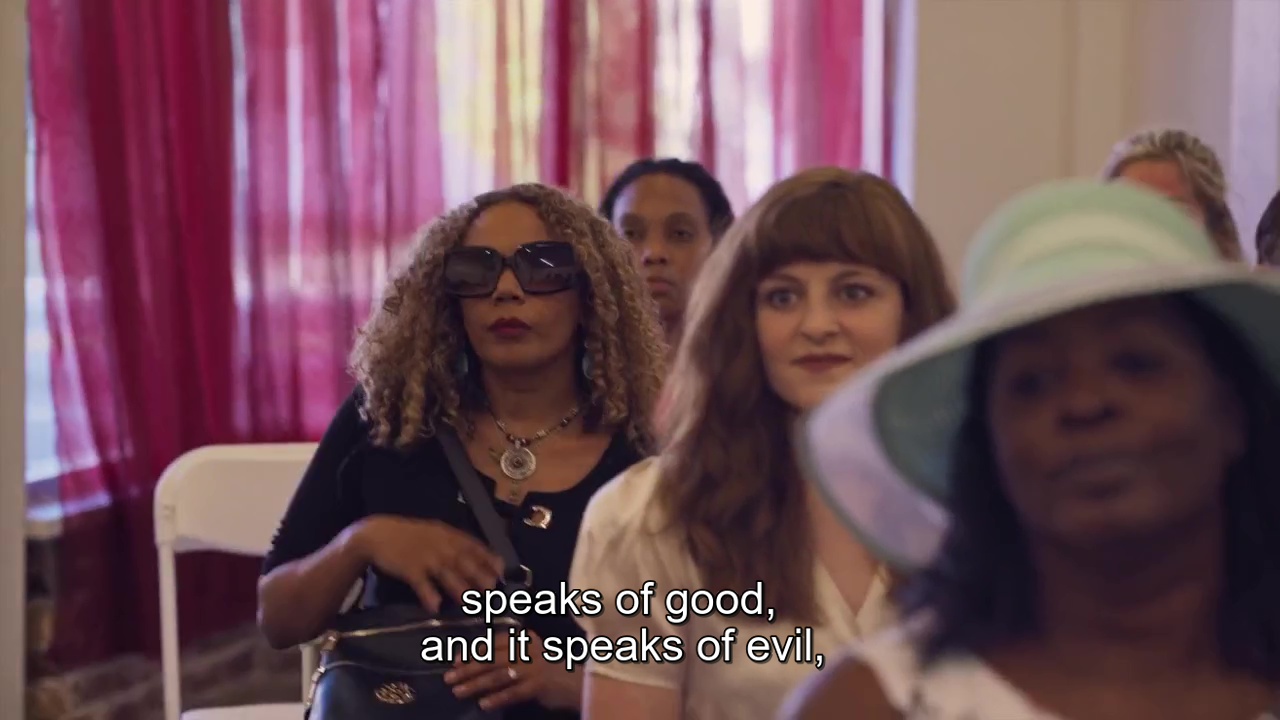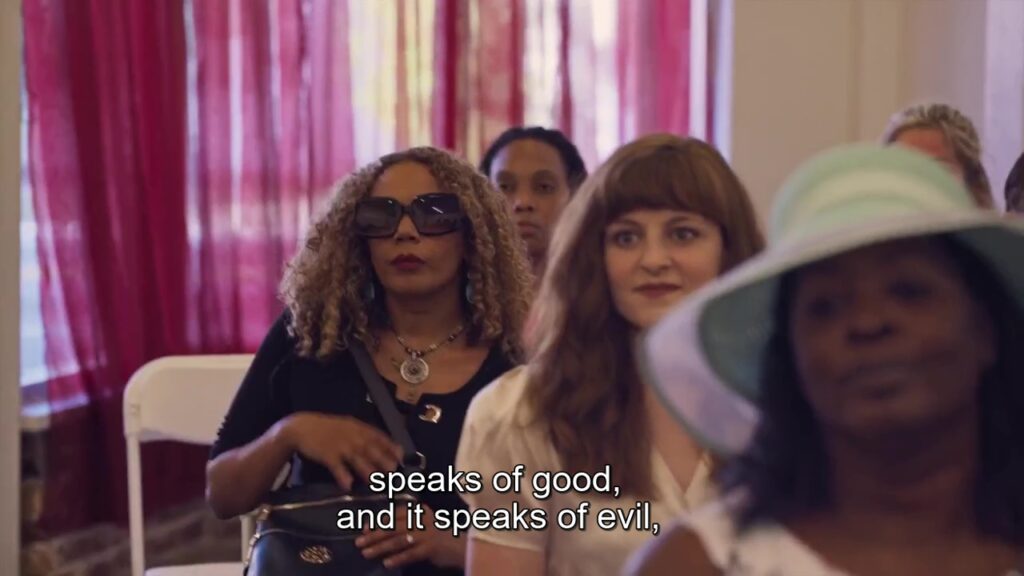 What I Dislike
As mentioned, all have a particular style and idea. The downside of this approach always remains to keep the viewer interested long enough to find their favorite. If you find several underwhelming choices, this becomes a chore. But I imagine that is rare as the variety makes the options refreshing.
Personally, "Brand of Evil" had an interesting premise, but the execution fell short. On paper, it might have sounded like my favorite, which makes the lackluster execution a bigger letdown.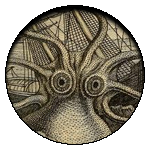 Final Thoughts
Horror Noire gives power and control to Black creators, providing a formula for a unique collection against others in the space. While the various subjects and approaches mean you aren't likely to love them all, there should be a short film for everyone.

(3.5 / 5)
Episode six of Netflix's Dahmer was not, honestly about our title character. Instead, it was about one of his victims, a man named Tony. We've actually seen Tony a few times during this series. We just didn't know it was him.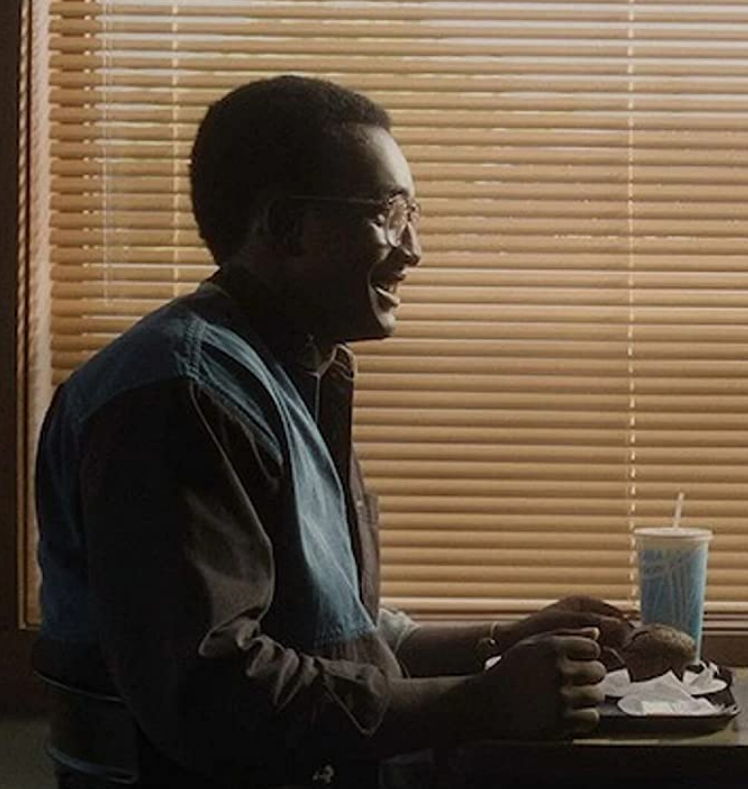 And, well, he wasn't exactly alive the first time we saw him.
Tony was born into a supportive, loving family. This is good because soon after he was born a viral infection took his hearing. He is black, deaf, and gay in the early 90's.
Tony has a dream of becoming a model. And he certainly has the looks for it. He is beautiful, body and soul. He has lots of opportunities for romance, but it's not what he's looking for. He wants a real relationship.
Eventually Tony moves to Madison, trying to pursue his dream. He gets a job and starts getting modeling work.
Then, he meets Jeff Dahmer at a bar.
At first, we can almost believe that it's going to be alright. Jeff seems happy. He's taking care of himself. He's not drinking as much. He even has his dad and stepmom over for dinner. It seems like his life is getting on track. Even better, he's treating Tony right.
Then, of course, things go bad.
One thing that has always bothered me as a true crime fan is that we know so much about the killers, but not as much about the victims. Not so much if we don't know who the killer is, of course. But the names that are part of our pop culture are those of the killers. Dahmer, Manson, Jones, Bundy, Holms. The names we don't know are Roberta Parks, Beth LaBiancas, Leno LaBiancas, and Tony Hughes. And clearly, we should know them.
If Tony Hughes was half the shining, positive person that the show Dahmer made him out to be, I'm so sad that he isn't with us anymore. We need so many more people like him. And many of Dahmer's victims were likely just like him. After all, he was attracted to them for a reason.
This was a significant episode, and I understand why it's the highest-rated episode of the series. I finished it with a heavy heart, saddened by the loss of a man who should still be with us today. 

(5 / 5)
Mandrake, a Film Review
Mandrake is a 2022 supernatural horror directed by Lynne Davison and written by Matt Harvey, starring Deirdre Mullins and Derbhle Crotty.
Mandrake is a 2022 supernatural horror directed by Lynne Davison and written by Matt Harvey. This film boasts a cast that includes Deirdre Mullins, Derbhle Crotty, and Paul Kennedy. It is currently available for subscribers in DirectTV, Shudder, Amazon Prime, or AMC+.
Cathy Madden (Deirdre Mullins) is a probation officer tasked with the most vilified case in her town, Mary Laidlaw (Derbhle Crotty). When a child goes missing, all eyes turn to the infamous Bloody Mary. Cathy, always believing in the best of people, tries to protect Mary. But evidence begins to mount, and Cathy finds herself in increasing danger.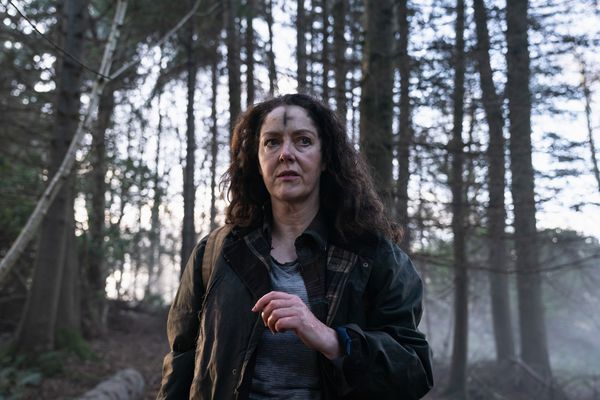 What I Like
Deirdre Mullins and Derbhle Crotty add weight to the film in their performances. Cathy proves resilient against the challenges she faces, while Mary can make any actions intimidating.
To not spoil anything, the ending is bittersweet in the best of ways, showing Cathy grow and mend relationships.
The atmosphere around Mary Laidlaw brings about the intimidation that earns the nickname Bloody Mary. It becomes easier to see why a town would fear this woman as we find her motives sinister.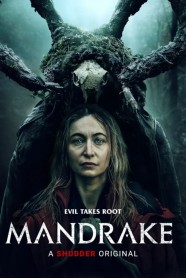 What I Dislike
While there may be external magical elements, I found people obeyed Mary Laidlaw a little too easily for a vilified woman. There wasn't enough for me to be convinced she intimidated them to action or magically charmed them. Or perhaps the performances felt underwhelmingly passive?
There was an irritating moment where a stalker helped save the day. The assistance is minor, but it still irritates me.
The daytime scenes of the film are bland. Perhaps it's intentional, but the night scenes are stunning, making the contrast greater. While this film focuses on its night scenes, I couldn't understand why it looked so bland, and sometimes poor quality, in the day.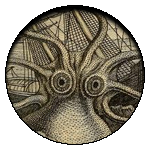 Final Thoughts
Mandrake can be a frightful enjoyment, especially when set at night where the details work. However, many elements left me wanting more or better. If you're looking for a witchy tale, I'd say there are better options, but Mandrake can keep you entertained.

(2.5 / 5)