Two years ago, Haunted MTL brought you 13 short stories dedicated to the holiday demon titled the 13 Days of Krampus. We are continuing our tales of Yuletide terror with another exclusive series of holiday horror stories: The Twelve Nightmares of the Holidays. Be sure to check out our previous authors stories here for even more festive frights. Today marks day 6 of holiday nightmares and with it, I gift to you "Coming to Town".
————————
Tonight's the night 6-year-old Andy Mercer has been patiently waiting for, Christmas Eve. For the past few years, Andy has made it a point to fall asleep on the family sofa in their living room in hopes of seeing Christmas' official icon, Santa Claus. Unfortunately, each year he has attempted this tradition, he's failed to catch a glimpse of the magical holiday figure, not this year. You see, Andy has a brilliant plan, one in which he's been plotting with fierce fervor and precision. Tonight's the night he will prove Saint Nicolas is real, the night he will capture video of the big man in red. All he needs are cozy blankets, plenty of hot cocoa, a charger and his trusty iPhone. Rushing to gather all his essentials for the night's holiday stake-out, Andy is ready.
Every year for Christmas Eve, it was tradition for Andy's mom to bake sugar cookies using a secret family recipe, while his father hid in the master bedroom performing last minute gift wrapping. As his family prepared for tomorrow's big day, it was Andy's duty to watch Santa's location through the intricately scientific "Santa Watch" tracking system provided to him by his locally televised news station. His eyes fixed on the screen as he watched Santa's sleigh inch closer to his neighborhood with each passing minute. "Andy, sweetie?" his mother said, walking into the living room. "Andy, can you please stop watching Santa Claus for a minute and help me?" her hands filled with a tray of freshly baked cookies for Santa, the sweet aroma wafting through the air. Finally breaking his gaze from the screen "But Mom! This is important! Look!… look how close he is!" thrusting his finger at the television.
"Yes dear. I see." she replied in an exasperated tone. "But Santa Watch can wait a second while you help your mom with these cookies and milk" motioning the tray up as the half-filled glass of milk slightly jiggles.
"Just 1 second mom." Andy says as he turns back to face the television.
"Andy…" his mother's tone slightly raised.
"Andy! Help your mother with the cookies or I'll eat them myself!" Andy's father instigates from the other room.
"No, you won't!" Yelling back Andy jumps off the couch and rushes towards his mother hurriedly grabbing the tray of cookies from her hand, almost spilling the glass of milk in the process. The pattering of his footsteps on the hardwood floors brings a chuckle to his mother as she lovingly watches her little, short brown-haired helper carry the delectable treats for Santa to the living room table.
"Ok sweetie, it's time to start getting ready for bed, otherwise Santa Claus is going to fly past our house because SOMEONE is still awake." Andy's mother exclaims, her hands on her hips.
"Ugh, do I have to?" Andy asks in frustration.
"Well, if you don't want your Christmas presents from Santa then be my guest." shrugging her shoulders "Stay up as long as you like." Andy's mother says in a deceitful tone. "But don't be upset if you wake up in the morning and see Santa Claus didn't leave you any gifts." As she turns to walk away, a slight smirk paints across her face.
"Ok, ok, ok. I'll get ready for bed" Andy reluctantly claims, his feet shuffling back to the black suede couch. What she doesn't know is he's been secretly waiting for his bedtime announcement for the past hour. Sneakily hiding his phone behind one of the family pictures resting on the fireplace. The cord from his charger perfectly camouflaged with all the other dangling cables from the mantle.
While Andy's mother wrapped him snug in his fleece blanket, the sound of their laughter and his father's battle with the flimsy wrapping paper in the other room drowned out the sudden announcement cutting over the yearly Santa Watch live feed:
"Residents of Cain County, police are on the lookout for an escaped mental patient standing 6'3, weighing 245 lbs., dressed in Santa Claus attire. Local police are advising all residents to lock all doors and windows as the suspect is considered armed and extremely dangerous. He has been seen carrying a large red sack, and wearing what police are describing as a life-like Santa Claus fa-"
Before finishing the breaking news announcement, the voice is suddenly silenced as Andy's mother presses the power button on the remote control lying on the armrest of the couch. Brushing her hand through his hair, she stares at him and softly says "Goodnight Andy. I love you sweetie. We'll see you in the morning" planting a kiss on his tiny forehead.
"Bleh, gross!" Andy says with a smile as he playfully wipes his brow, "I love you too, Mom." Once confirmed she has left the room, Andy quickly springs from the couch tip toeing to the fireplace to enact his perfectly thought-out plan, his finger firm as he hits the record button on his phone.
"I'll get you this year Santa" he says while rubbing his hands together. With Santa's cookies enticingly displayed and Andy's phone set to record, "Now we wait" he thought to himself. Hours passed as Andy attempted to wait up, only to yet again fail in traditional fashion, falling fast asleep dreaming of the newest toys and gifts Santa would be bringing him. As he lay in his deep slumber, the sudden sound of presents shifting under the tree startled him, his eyes bursting open peering towards the glistening Christmas tree. His eyes adjusting to the light he stared in shock, not believing what, no, whose back he was staring at. A sense of elation coursing through his body. There he was, the man himself, Santa Claus as real as can be. The large black boots, the red and white fur coat, his iconic hat. It was Kris Kringle. Andy rubbed his eyes in disbelief as he sat on the couch watching Saint Nicolas scrummaging through his large scarlet sack of toys lying next to his feet. He couldn't help but feel elated
"You're real!" Andy exclaims in a spurt of excitement, startling the holiday figure. As he looks up from his sack of presents, his head quickly turns in the direction of the young boy, making him jump in the process.
"I'm sorry Santa! I didn't mean to scare you!" Andy apologizes.
"Shhh." remarks Santa, his index finger pressed to his lips, rising from his hunched position. His large stature begins to walk towards Andy, the bells wrapped around his thick waist jingle with each *thomp* from his heavy boots. Reaching the end of the living room table, he stands there silently looming over the small boy, his body motionless. Andy stares back, though anxiously as a look of confusion begins to wash over him. This wasn't quite how he pictured Santa Claus. For one, he was much taller and more husky rather than round and stout. His suit appeared weathered with splotches of dirt and some type of crimson substance on the white fur lining the ends of his coat. At his waist was an abnormally long candy cane pointed at the end, with the same red substance dripping from the tips point and starting to pool on the wood floor. Was it frosting? Or red ink maybe? With the room dimly lit only by the multi-colored lights on the tree, Andy was unable to tell. What was even more unsettling was the face that stared back at him. Though it looked like Santa Claus, something was…off. Almost as if he were wearing a mask of his own face. It was fuller than the rest of his frame, but his eyes were hard to see, almost sunken in appearing as black circles. The closer Andy examined, he could make out the outline of Santa's face more, a streak of red running down either side almost as if he had been cut. Almost as if Santa was wearing a mask of sorts. "But…why does Santa need to wear a mask? Especially one so scary?" he nervously thought to himself.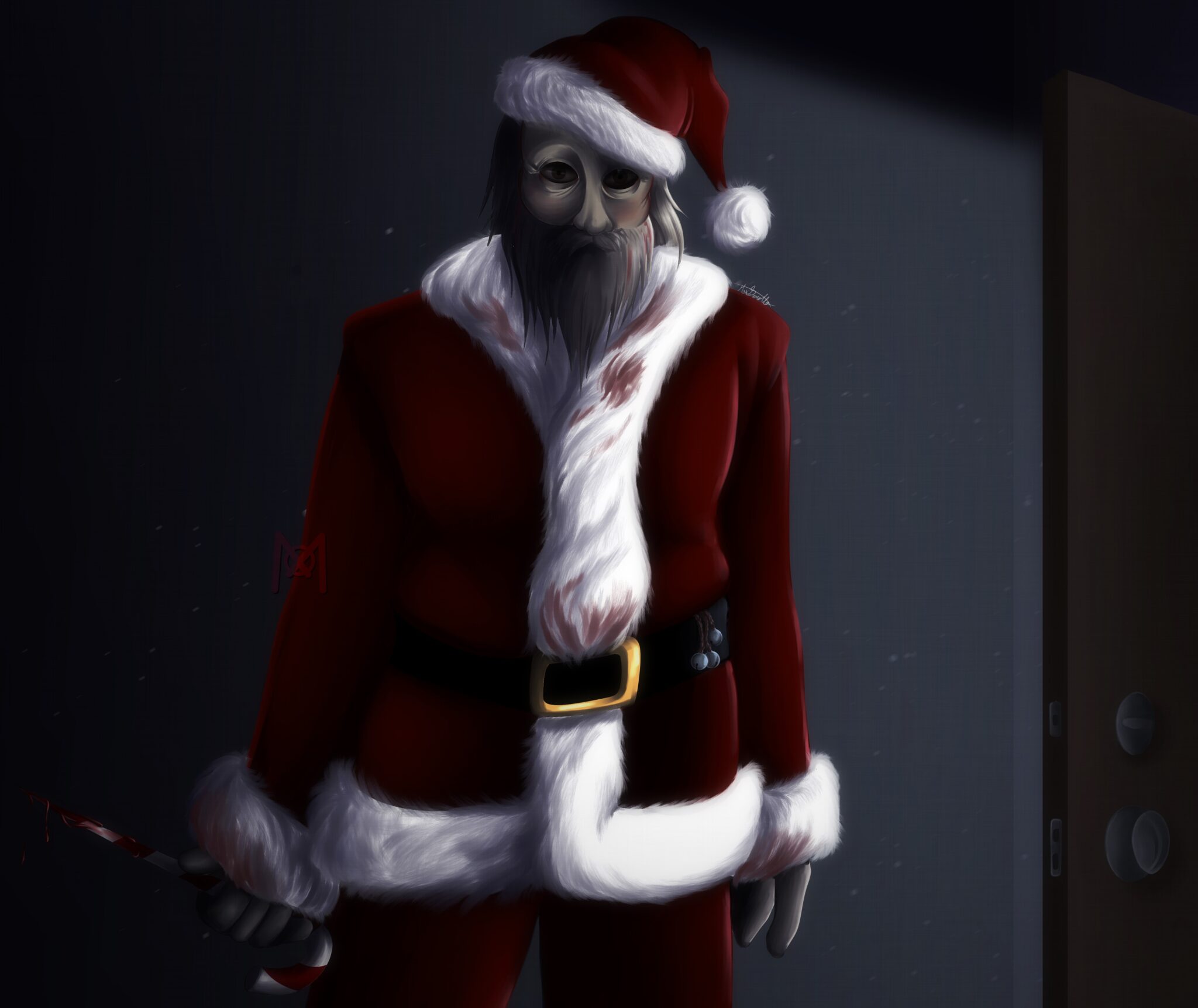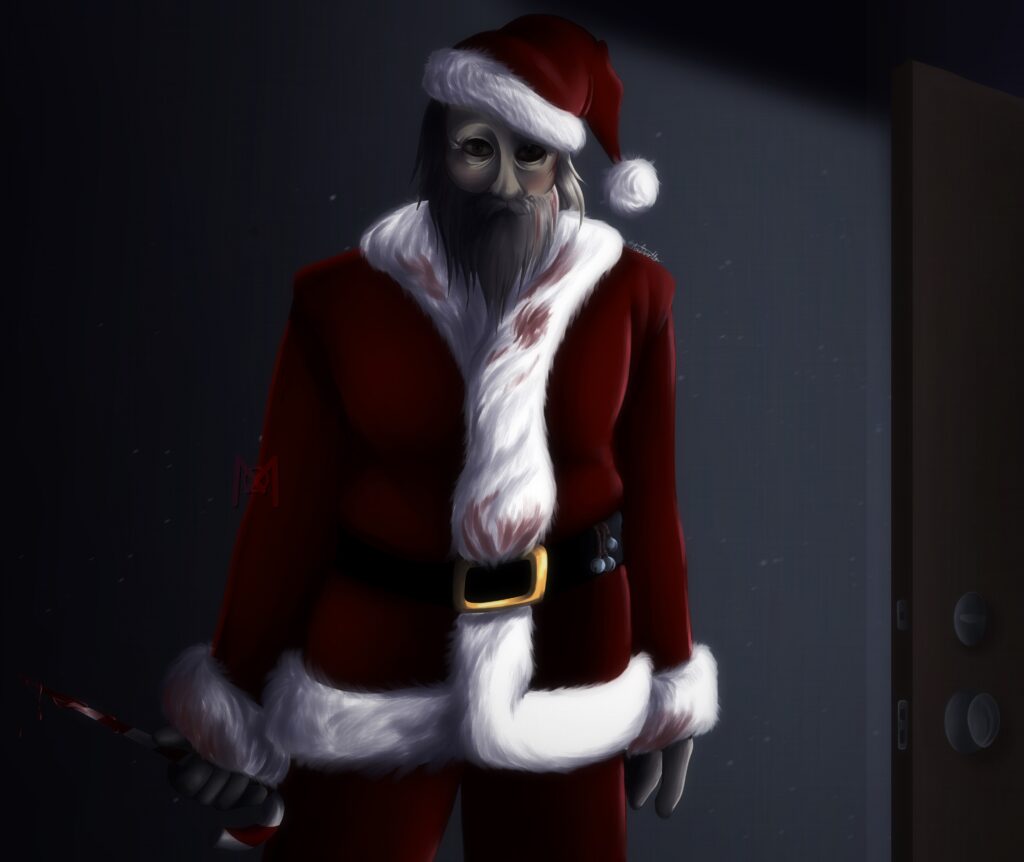 "Santa, are you ok?" Andy asks nervously. Santa stands there looking back, no response.
"Did you hurt yourself going down our chimney?" Andy quickly follows-up, a faint draft wisping past his face. As he looks to see where the chill is coming from, his eyes glance upon Santa's boot prints leading from the tree to their front door. There it was, slightly ajar, flakes of snow fluttering through the entryway. Andy turns back at Santa to see him shaking his head "no" in response.
"Oh um…ok." Andy's voice shakingly replies.
"Did you bring me any presents this year?" he asks, trying to shift his attention from the door as he looks up into Santa's stiff emotionless face. Tilting his head ever so slightly to the right, Santa hesitates in his response, simply staring at Andy only to slowly nod his head "yes", revealing a decadently wrapped Christmas present with a gold bow from behind his back. With eager joy, Andy reaches for the gift only for Santa to quickly pull it back, waving one of his fingers back and forth.
"Guh, do I really have to wait until the morning Santa?" as his body slouches aggressively, crossing his arms in disappointment. Santa simply shakes his head yes in response, walking back towards the tree placing his present neatly with the other his parents brought out while he was sleeping. Grabbing his large sack of gifts and with a fling over his hulking shoulder, Santa begins to walk towards the front door.
"Wait! Aren't you going to have your cookies and milk? My mom baked them just for you." Andy implies sympathetically. Santa's heavy feet stomp once more and stop as he turns to look at the tray of desserts presented before him, first chugging the glass of milk in giant gulps then grabbing only one cookie to take for his travels. Making his way back to the way in which he entered, Santa takes one final look at Andy and with a quick flick of the wrist, waves good-bye, quietly shutting the door behind him.
Andy just sat there a few moments, pondering over the experience he had just had with Santa Claus. He didn't feel the joy or magic that he thought would come with meeting Santa Claus. Instead, the emotions he felt afterwards were that of confusion but also, a hint of fear. Why did Santa Claus have to use the front door? Why didn't he say anything? What happened to his face? Was that blood he was covered in? If so, was it Santa's? If not, whose was it? Many more thoughts plagued Andy's mind as he tossed and turned, struggling to fall back to sleep.
As the sun rose the next morning, Andy awoke to the smell of brewing beans in the kitchen. His mother singing along to The Jackson 5's cover of 'Santa Claus Is Coming to Town' as she pours herself and his father a cup of rich coffee with a splash of French vanilla creamer for taste. Andy's father groggily walks into the living room, wiping the flecks of morning crust from his eyes. His hands already extended, waiting to accept the warm mug prepared for him by his wife. Sitting from the couch rubbing his barely waking eyes, Andy suddenly remembers the interaction he had mere hours ago. In a sudden burst, Andy throws his blankets to the ground springing from the sofa as he runs to the fireplace mantle to grab his phone, still hidden away.
"Well Merry Christmas to you too buddy." Andy's father yawns.
"Huh? Oh yeah, Merry Christmas" Andy replies as he fumbles his phone in excitement.
"What are you doing? Come here and sit down so we can start Christmas" his mother says as she pats on the spot he was just sitting.
"Wait hold on! I have something to show you!" replied Andy, grabbing the golden bow present left from Santa with him. As he plops on the couch, he vigorously starts scrolling through his phone to make sure the video he had recorded throughout the night was saved. It was.
"Oh, that's a fancy looking present you got there. Honey, did you leave that under the tree?" ask Andy's dad, looking over at his wife.
"No, not me. That's not one of your multiple re-wrapped achievements from last night?" she jokingly replies.
Andy's father glares back and says "Comedian. Ha ha. No, those are my prize-winning wrapping jobs." pointing towards the batch of gifts just slightly to the right of his mothers, and "Santa's" gifts. Looking at each other puzzled, Andy's voice breaks the silence saying "it's not from either of you! It's a special gift from Santa! I met him last night while you were both sleeping." As those words leave Andy's mouth, their stomachs suddenly sink in fear.
"Wait…what do you mean you met Santa Claus last night sweetie?" Andy's mom asks, perplexed. "Yeah, what do you mean buddy?" immediately followed by his father.
Looking at his parents, the video of Santa Claus paused on his phone's screen Andy replies "Well, while you and mom were both sleeping, Santa Claus actually came! I talked to him for a second and he gave me this present." holding up his special gift. "Look I even recorded it on my phone! I've planned this all year and I FINALLY have proof he's real!" Showing them the video on his screen in utter joy, an image of a man dressed in a dingy Santa Claus suit kneeling over a bag of God knows what is paused on the screen. Looking back at the mantle from where Andy had secretly placed his phone overnight, back to their excited child, they nervously grabbed the phone from Andy's miniature hands. With a deep exhale, Andy's parents look at each other once more before pressing play. To their horror they witness the intruder dressed as Santa Claus interacting with their curious son. Hovering over their living room table standing, staring.
Taking the opportunity of his parents' frightening distraction, Andy begins ripping open his present, flinging torn bits of wrapping paper in the air with excitement. All that remained now was the bright golden bow holding the lid of his now black box closed. With a few quick tugs, the decadent bow manages to untie, draping itself down Andy's hands. "This is it." he thought, hands clutched in eager anticipation. Smiling with curious wonder, he hurls the lid of his present open only to have said smile quickly fade, the open box crashing to the floor. Alarmed by the sudden bang followed by the blood-curdling scream coming from their child, Andy's parents drop the still playing phone in shock, gazing at the terrifying gift Santa Claus had left for him. Their cups of morning caffeine shattering across the floor accompanied by their own violent screams.
As the festive melodies of The Jackson 5 are drowned out by the terrifying screams of Andy and his parents, the yuletide tunes cut and instead a drearier announcement plays through the speakers…
"This just in, police have located the body of a decapitated man near Fashion Place Mall just off highway 66. Authorities have yet to identify the body of the deceased but believe this to be a local Cain County resident and town's own favorite yearly Santa Claus, Kristopher Kellum. Mr. Kellum's wife reported her husband missing late hours in the evening last night and has yet to be found. The crime scene is currently being investigated for evidence and/or DNA to help identify the body of the deceased. Local police have yet to locate the victim's missing head…"
The Last Drive-In: Joe Bob's Vicious Vegas Valentine Special Live Watch Party February 10th!
The sweet putrid stench of love lingers through the air which can only mean one thing…Valentine's Day and its annoying little winged cherub, Cupid, is fast approaching. Soon, partners will be spoiling one another with extravagant bouquets of roses, heartfelt Hallmark cards, obnoxiously large teddy bears, glistening diamond jewelry, and heart-shaped candies or boxes filled with assorted mediocre chocolates. You know? Normal things couples do. I tend to prefer my chocolate boxes filled with bleeding hearts, à la 'My Bloody Valentine' but, beggars can't be choosers, right? All jokes aside, Valentine's Day is special for many couples, however, there are also many others who find themselves celebrating this day without a significant other. Luckily, Shudder, along with drive-in king Joe Bob Briggs and co-host Darcy the Mail Girl (Diana Prince) will graciously be keeping us lonely mutants', and yes, all you horror fanatic couples' company on Friday, February 10th as they return with The Last Drive-In: Joe Bob's Vicious Vegas Valentine, premiering live at 9pm EST.
We're headed to Vegas for the Mutant Wedding of the Century! Joe Bob's Vicious Vegas Valentine. . . . Friday the 10th 9pm . . . And you will not BELIEVE what movie the happy couple has approved for the wedding itself! #twistedlove #thelastdrivein pic.twitter.com/buzOvGkytI

— Joe Bob Briggs (@therealjoebob) February 2, 2023
Love Spells Abound…
Back in 2021, Joe Bob and Darcy invited us to a gruesomely passionate night of spell-binding love witches and animatronic dinosaurs infused with teenage human brains during The Last Drive-In: Joe Bob Put a Spell on You. Many, including myself, were introduced to the tantalizing 70's inspired retro throwback 'The Love Witch' and the graphically goofy cult classic 'Tammy and the T-Rex', providing the perfect viewing pleasure to mend any broken heart. While the two films for this year's morbid love-induced special have yet to be announced, as a special treat, Briggs has announced for the first time on The Last Drive-In, he will be marrying one lucky couple during the live showing. We here at HauntedMTL are eagerly awaiting the return of the ghoulish duo so, as is tradition, we will be proudly hosting a watch party on Twitter during the broadcasting of The Last Drive-In: Joe Bob's Vicious Vegas Valentine. Be sure to follow us on Twitter and tag us @hauntedMTL as well as @shudder, @therealjoebob, and @kinky_horror to partake in this night of unholy love.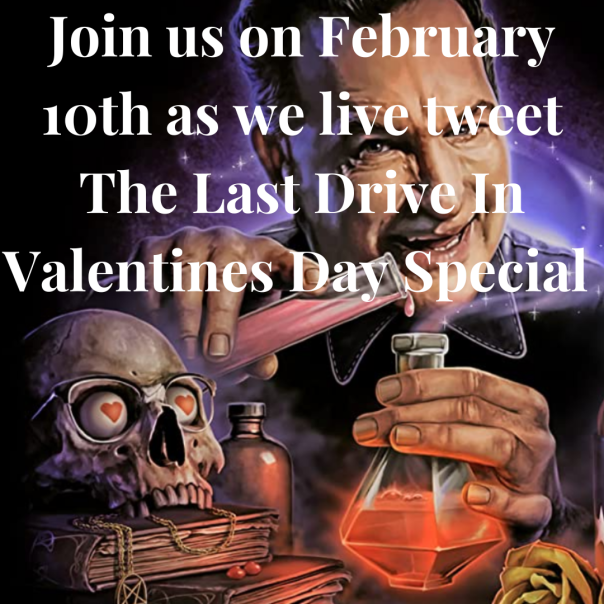 What started off as a one-time special premiering on Shudder July 13, 2018, 'The Last Drive- In' was originally meant to be Brigg's swan song; one last special before hanging up the bolo tie in retirement. However, due to so many mutants, excuse me…viewers tuning in and breaking the Shudder servers, it was only natural to announce an official full season of 'The Last Drive-In', which would make its explosive debut March 19, 2019. Since then, Darcy and Briggs have spawned many exclusive holiday specials, have graciously donated to many charities within the community, and have accumulated 4 seasons of 'The Last Drive-In', with a fifth currently in production premiering on Shudder's 2023 schedule sometime this year, let's hope sooner rather than later.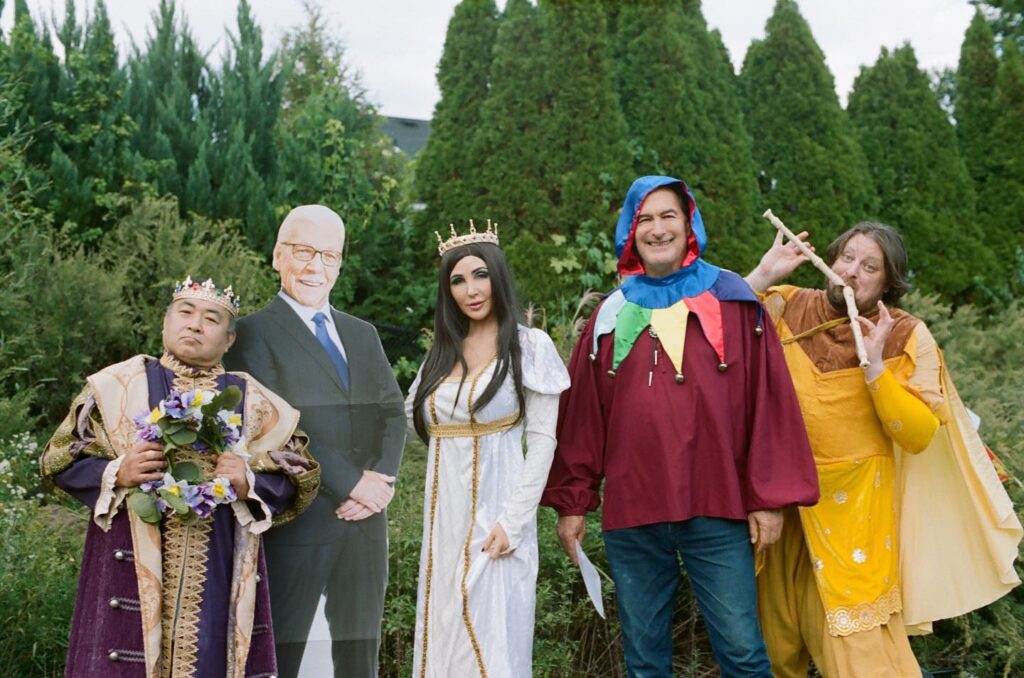 Horror Noire, a Film Review
Horror Noire is a horror collection that includes "Daddy," "The Lake," "Brand of Evil," "Bride Before You," "Fugue State," and "Sundown."
Horror Noire is a horror collection brought by the combined efforts of AMC+ and Shudder. The collection includes "Daddy," "The Lake," "Brand of Evil," "Bride Before You," "Fugue State," and "Sundown." Horror Noire boasts Black directors and screenwriters, providing six unique stories.
As this collection explores six stories, I will skip the usual synopsis to assess the genres and ideas explored, albeit limited as needed. Expect to find supernatural horror, creature features, and psychological thrillers. Many short films deal with these genres while exploring Black issues, but this isn't universal for the collection.
The directors and writers include Zandashé Brown, Robin Givens, Rob Greenlea, Kimani Ray Smith, Steven Barnes, Ezra Clayton Daniels, Tananarive Due, Shernold Edwards, Victor LaValle, and Al Letson.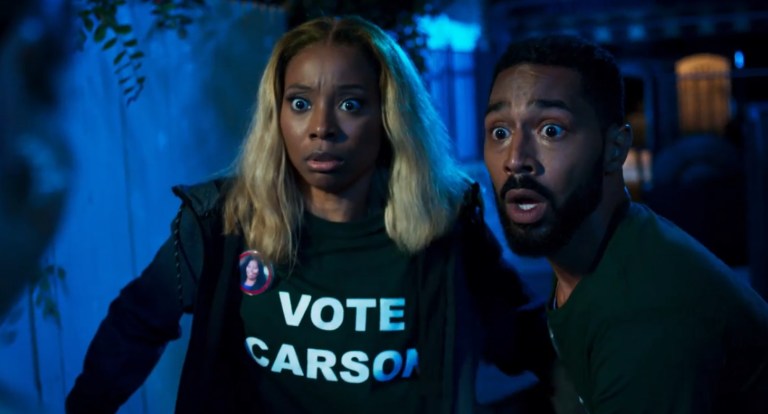 What I Like
Each story remains unique, holding different strengths and weaknesses that highlight drastically different perspectives. Collections like VHS hold a similar premise to create their collection, but Horror Noire gives more creative freedom to its talent to be independent.
My personal favorite short film is Zandashé Brown's "Bride Before You." This period piece unravels a fable set in the Reconstruction Era. The entry feels Fabulistic in approach, which happens to be my preferred niche.
However, the best example of horror goes to Robin Givens' "Daddy," providing an existential horror tied directly to the characters involved.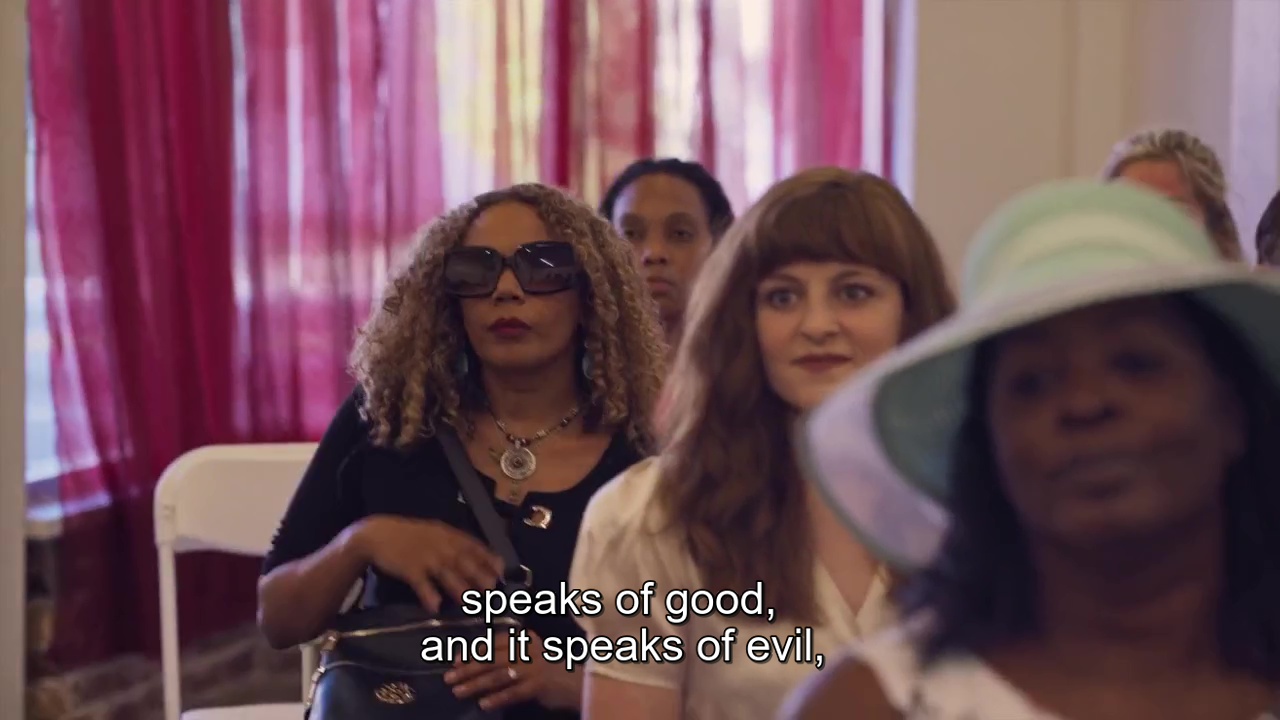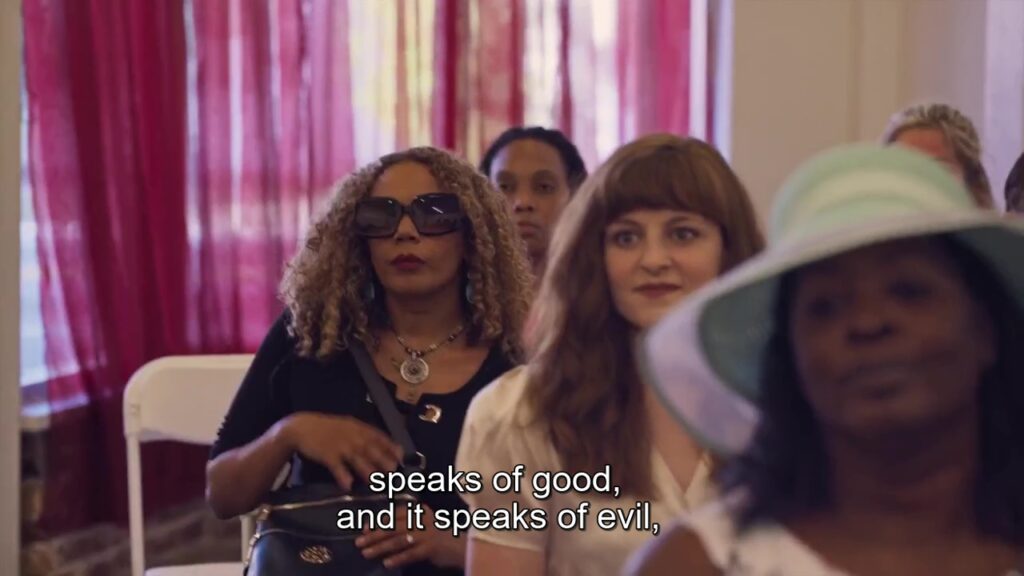 What I Dislike
As mentioned, all have a particular style and idea. The downside of this approach always remains to keep the viewer interested long enough to find their favorite. If you find several underwhelming choices, this becomes a chore. But I imagine that is rare as the variety makes the options refreshing.
Personally, "Brand of Evil" had an interesting premise, but the execution fell short. On paper, it might have sounded like my favorite, which makes the lackluster execution a bigger letdown.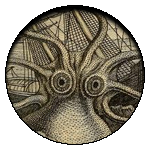 Final Thoughts
Horror Noire gives power and control to Black creators, providing a formula for a unique collection against others in the space. While the various subjects and approaches mean you aren't likely to love them all, there should be a short film for everyone.

(3.5 / 5)
Episode six of Netflix's Dahmer was not, honestly about our title character. Instead, it was about one of his victims, a man named Tony. We've actually seen Tony a few times during this series. We just didn't know it was him.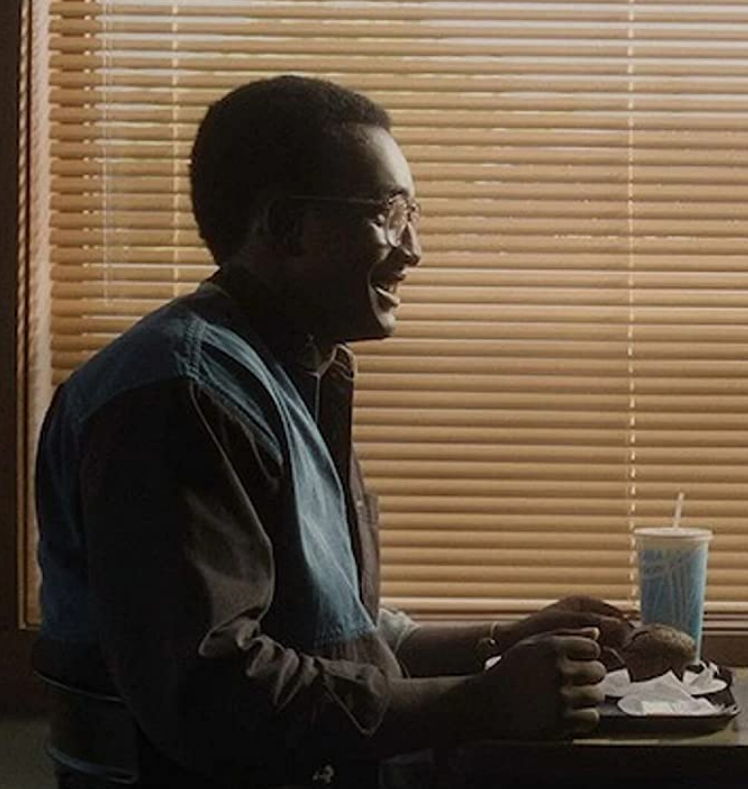 And, well, he wasn't exactly alive the first time we saw him.
Tony was born into a supportive, loving family. This is good because soon after he was born a viral infection took his hearing. He is black, deaf, and gay in the early 90's.
Tony has a dream of becoming a model. And he certainly has the looks for it. He is beautiful, body and soul. He has lots of opportunities for romance, but it's not what he's looking for. He wants a real relationship.
Eventually Tony moves to Madison, trying to pursue his dream. He gets a job and starts getting modeling work.
Then, he meets Jeff Dahmer at a bar.
At first, we can almost believe that it's going to be alright. Jeff seems happy. He's taking care of himself. He's not drinking as much. He even has his dad and stepmom over for dinner. It seems like his life is getting on track. Even better, he's treating Tony right.
Then, of course, things go bad.
One thing that has always bothered me as a true crime fan is that we know so much about the killers, but not as much about the victims. Not so much if we don't know who the killer is, of course. But the names that are part of our pop culture are those of the killers. Dahmer, Manson, Jones, Bundy, Holms. The names we don't know are Roberta Parks, Beth LaBiancas, Leno LaBiancas, and Tony Hughes. And clearly, we should know them.
If Tony Hughes was half the shining, positive person that the show Dahmer made him out to be, I'm so sad that he isn't with us anymore. We need so many more people like him. And many of Dahmer's victims were likely just like him. After all, he was attracted to them for a reason.
This was a significant episode, and I understand why it's the highest-rated episode of the series. I finished it with a heavy heart, saddened by the loss of a man who should still be with us today. 

(5 / 5)