Hope you have a hauntedly happy holidays, here's a card from Jennifer Weigel featuring the black Christmas tree from the little library installation.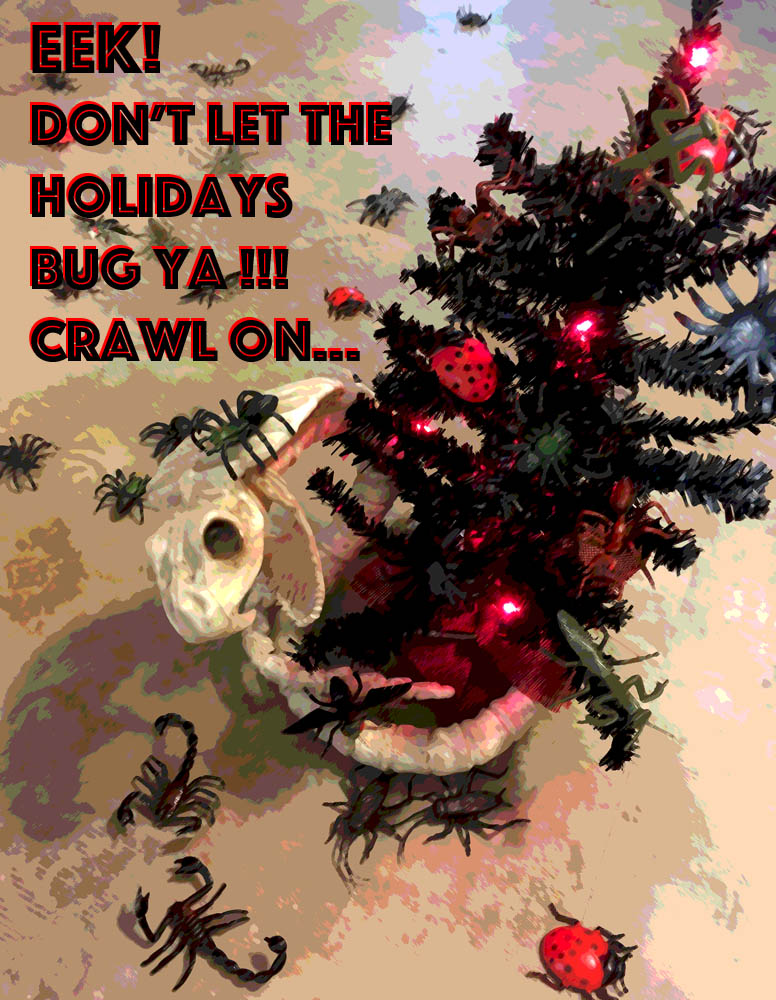 Skeleton Snake wants to wish you Happy Holidays! Surrounded by his army of insects and wrapped around a black Christmas tree, what could be more festive?
Card text reads: Eek! Don't let the holidays bug ya!!! Crawl on…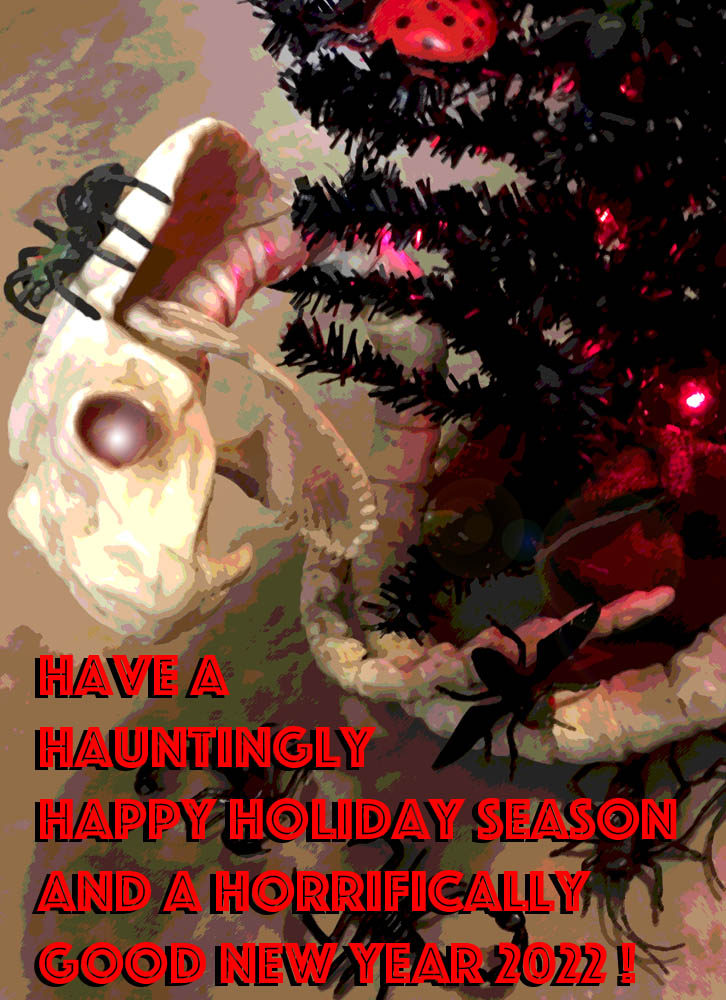 Skeleton Snake is alight with excitement for the season, and wants to share some cheer with you…
Card text reads: Have a hauntingly happy holiday season and a horrifically good new year 2022!