"Victim #2: The Dickhead" by J.M. Brannyk
Morgana woke up first and already showered, smelling like soap and desperation, when she roughly shook me awake. In the darkness, the flecks of green in her eyes reflected back my own sweaty, terrified face. I blinked and tried to gather where I was and what was going on.
"We need to go soon," she whispered, even though we were the only ones in her room, "Can you survive without a shower?"
I cracked my bones back into order and sat up slowly like an old man in the morning who had forgotten what he was supposed to do that day. It was feelings that trickled back instead of thoughts. I had a vague sense of urgency and horror that stuck in my dry throat. The urgency became stronger as she helped lift me to my feet and murmured, "Alex, go get your EMT bag. Hurry, please!"
As I stumbled to my room, I felt guilt and more exhaustion. Anger swooped in, but never landed, just circled above me. Each step made me more tired. I pushed things around for my bag before finding it on the kitchen counter. I shed my clothes and put on new ones that weren't exactly clean, but didn't smell like a few people had died in them, including me.
When I stumbled back into her room, she pulled me out and dragged me with her.
"We have to go now," she hissed and her hand clutching my wrist was so tight, I knew that each finger was busy bruising my wrist. I didn't argue since I was just trying to keep up mentally and physically. My feet were flying out in a flurry just to keep up, like a little kid being pulled and stumbling over his shoelaces and his own stupid feet. The huge bag on my back encouraged gravity and my own awkwardness to crash into the cement. The only things keeping me up were my sleepy determination not to break my face on the ground and Morgana's insistence that I keep following her.
Morgana led us to some sketchy areas. I tried to be as quiet as possible, but my lungs cried for air and my muscles cried for a comfortable chair and to never be moved again. Nothing eased or soothed the aching, even the wind was nearly rejected by my lungs. Graciously, she propped me up on a wall and said quickly, "Stay here. Just play along."
She spoke so fast, my brain finally caught up when she went into the slimy mouth of a bar. I rested against the muddy brick wall, closing my eyes and hoping that my bag wouldn't get mugged from me. The cruel combination of standing and the cold air woke me up. As soon as my mind began to defog, I realized what we were doing and my hands started to shake. I sloppily kicked against the wall to expend some nervous energy.
At any moment, she would have a bloody stump that used to be a person that, in some magic way, I needed to make back into some semblance of a human.
When she walked out with a living human with all his parts and pieces, I overclocked my anxiety. This wasn't in my head plan. I didn't think I had to see victim #2 as a person, especially a douchebag with his arm around her, like he owned her, marking his fucking territory, when I'm the one who was building her a goddamn van and came out in the middle of the night to save his ass. The least he should have done was show me some damn respect. I was fuming.
"Is that him?" The asshole scoffed and he was the kind that had the gelled hair, white teeth, unstained shirt, and matching pants. A hypocrite and worse, a bully. His large brown eyes sized me up in a second and any pride or respect that I may have had in his mind was instantly deleted, and all that was left was the impression of something softer than a fart and less noticeable.
I didn't even feel like saving this prick.
"Yeah," she smiled to me in a very forceful, very play-along way, "That's my boyfriend."
"No wonder he wants to watch someone fuck you," he laughed and she playfully punched him.
"Hey, he's a great guy–"
"Just not enough to satisfy you, huh?" He flirted in front of my fucking eyes.
I have been insulted before. I probably have an honorary degree in it at some college. I have had my girlfriends stolen before (usually by my oldest brother) and I've dealt with it. But to be put in an awkward position by my girlfriend to where I'm belittled to my face, under the pretext that I was going to watch a smegma-sucking panty-gobbler bone her against a filthy wall while I stood in wonder and wished to be half the man that he was — yeah, that's a fucking no.
But I didn't leave because, bottom-line, I'm a pussy and even more so, I'm passive-aggressive. There would be a time when I'd be angry, sullen, and sulky — where I could jab little barbs into her until I felt better about myself and she felt worse about herself and we could break even. I didn't need to be like that asshole, I didn't need to feel better than someone else, didn't have to step on them to get my jollies. I just have to feel at the same level.
"Who said that you could satisfy me?" She teased and walked over to kiss me quickly, whispering in the cover of my lips, "Just do this. One time. I need it now."
I kissed her back, not possessively, because I knew what was coming, what was mine, and what the next day was going to bring. The angrier I became, the cooler I felt, until it was a very thin line of hatred directed his way as he started sucking on her face.
She played along, but she wasn't toying or charming like she was when we were in bed and half-naked, with my lips almost smiling and her mouth floating closer to mine. There was a different kind of sexual energy between them, but, at the core, hers wasn't sexual at all. It was frightening. I knew I was seeing her at her worst as she pushed him hard against the wall, hard enough to jar him.
"Woah, baby, be–", he tried to laugh off what could have been a concussion, but her mouth latched onto his and refused to let go.
My stomach rolled over and my nausea grew as I watched her lips pull back and mark a messy trail from his face to his neck. The ruby lipstick smeared wildly across his skin in bloody little footprints. The closer she came to his neck, the faster my heart trembled, keeping a step in front of her mouth. My legs threatened to give under and I reached out to brace myself against the wall. The moment was getting so hot and close, my mouth filled with excitement, tingling against my gums and stiff jaw.
And then it happened.
I felt out of myself, like watching from the screen of my computer. His eyes grew wide and threatened to pop, his face flushed and the veins rose to the surface, clawing their way up. His mouth opened wide, but only short puffs of breath passed through. His hands tried to push her away, but she clung on. I couldn't see her face, just the whites of her hands as she held him tighter by the back of his skull.
He moaned quietly and his legs slowly bent. She kneeled with him and they landed softly on the ground. He moaned again and his large eyes were glassy and wet.
I couldn't watch any more, but could still hear him wriggle against her and gasp out. I pulled out a freshly rolled cigarette that I had hidden in my jacket and lit it. God, I needed something that night to ground me and tell me it was going to be fine. It was either the forgiving arms of vodka or the jittery push of nicotine and the cigarette was all I had.

I listened to an empty can of beer roll away, pushed by the momentum of his spastic jerking. His breathing jutted painfully into the alley, becoming uneven, and promised to collapse the whole thing — each lobe of the lungs just caving in under each breath. Her mouth sounded busy and when he quieted down, I could hear the long suction smack of her lips sucking up his blood. I puffed away and soon, I was pulling out the last cigarette I had hidden, and thrusting it in my mouth. I moved it side-to-side with my tongue to distract myself.
"I'm done," she wetly announced, snapping her head away from his neck, and darted away from him.
He hit the ground in a damp thump and didn't move. There was a moment of tension between us as I looked to her smeared face and she painfully ripped her eyes away from the contact. Each sound was amplified in the alley and each step I took sounded like the drum solo of a very distracted and inexperienced drummer. As I rolled him over, each tap of her heels made my heart flinch briefly. His face was lifeless and with hesitation I started to work, opening my bag as quickly as the zipper could open its enormous mouth.
As I dug my fingers into the guy's neck, finding the artery between the slick meat of his shoulder, I began to feel sorrier for him. He was an asshole, but he was essentially innocent. He was gullible and his lust was his downfall, as it's been mine so many times before. The more I fought to save something left of him, the more I felt like I should have been the one in his place, We were so different from each other – I had gone to bars often to make an ass of myself and maybe get laid by someone even more pathetic than me. When you're drunk, you have more freedom to be the person you're not. You have an excuse to be whoever the hell you want to be – whether that's a cocky son-of-a-bitch in that guy's case, someone more interesting and fun in my case, or someone who can control the world in my brother's case.
The alcohol was working against him physically. If he hadn't had so much to drink, I wouldn't have been sweating into the poor guy's ripped-opened skin, hoping that he would stop bleeding.
Morgana was good – keeping her distance from me. I hardly knew she was there. I could concentrate without interruption of being asked how long it was going to take or to hurry because someone was coming. She calmly watched from a rare shadow by a dumpster. Finding a cove away from light, I heard her lean against the wall and inhale deeply.
"We need to call someone," I said, finally pulling back and setting him against the wall.
"They would track us," she murmured behind me.
"Not if I jam the call," I answered and threw her a rag to clean up with. It wasn't pretty, still smelled like grease, but she used it as soon as she caught it.
"Will he be ok?"
"No, not if someone more…professional doesn't come soon."
"Oh," she sighed out and even the one syllable broke into two under the weight and gravity of the mention of death. I wanted to hug her and say stupid things I couldn't ever mean, but I wouldn't mean them, so I didn't do it. I didn't want to give her false hope.
"Where do we call?" She asked.
"I'll call," I told her and lifted the bag to her, "Take this and go home. I'll be there later."
"I want to do something," she said, her teeth not quite biting her lip, but holding it, and I felt somehow better just watching that sign of restraint. "I don't like just waiting around."
"You've already done enough," I told her and–no, no, I didn't mean it like that at all. But as soon as I said it, she yanked the bag and walked away.
I stood gaping at my own stupidity — she didn't look back. She walked with purpose and pain.
And I was all alone to deal with the dying dickhead.
J.M. Brannyk lives in constant duality, like a tossed coin, but is steadily adjusting to the movements. They study geology and other nihilistic interests. Surprisingly, there's a romantic side that's hard to kill.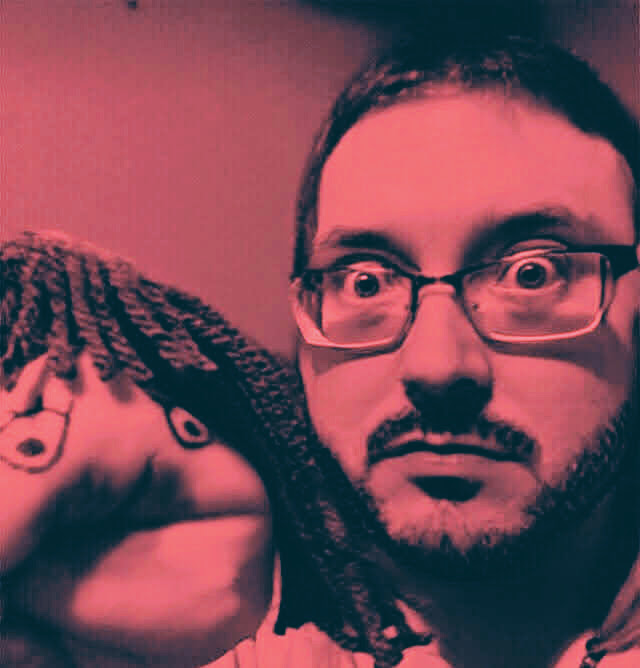 Nightmarish Nature: Vampires Among Us
This is the kickoff to a new series exploring nature that is kind of horrifying, at least in ways. Our first subject is Vampires Among Us. There are lots of animals named for vampires, sometimes due to folklore and sometimes for their appearance (like the Vampire Squid), but most of these animals don't have blood sucking tendencies.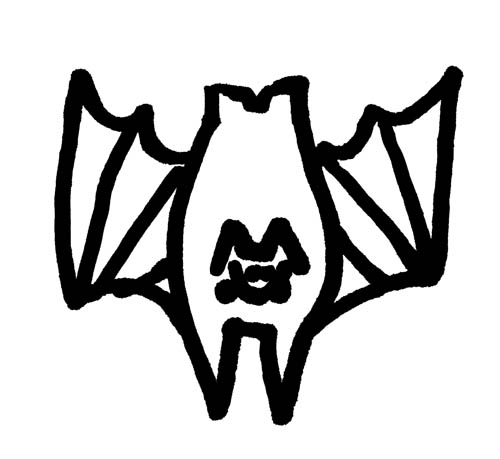 Bats & Birds
There are legit vampire leaf-nosed bats in Central and South America that drink blood. They feed on mammals and are often shown to feed on livestock. They'd be kinda cute if they weren't so creepy. There are also vampiric birds: some finches in the Galapagos have developed the taste for blood of other birds, mainly seabirds that flock to the islands to raise their young.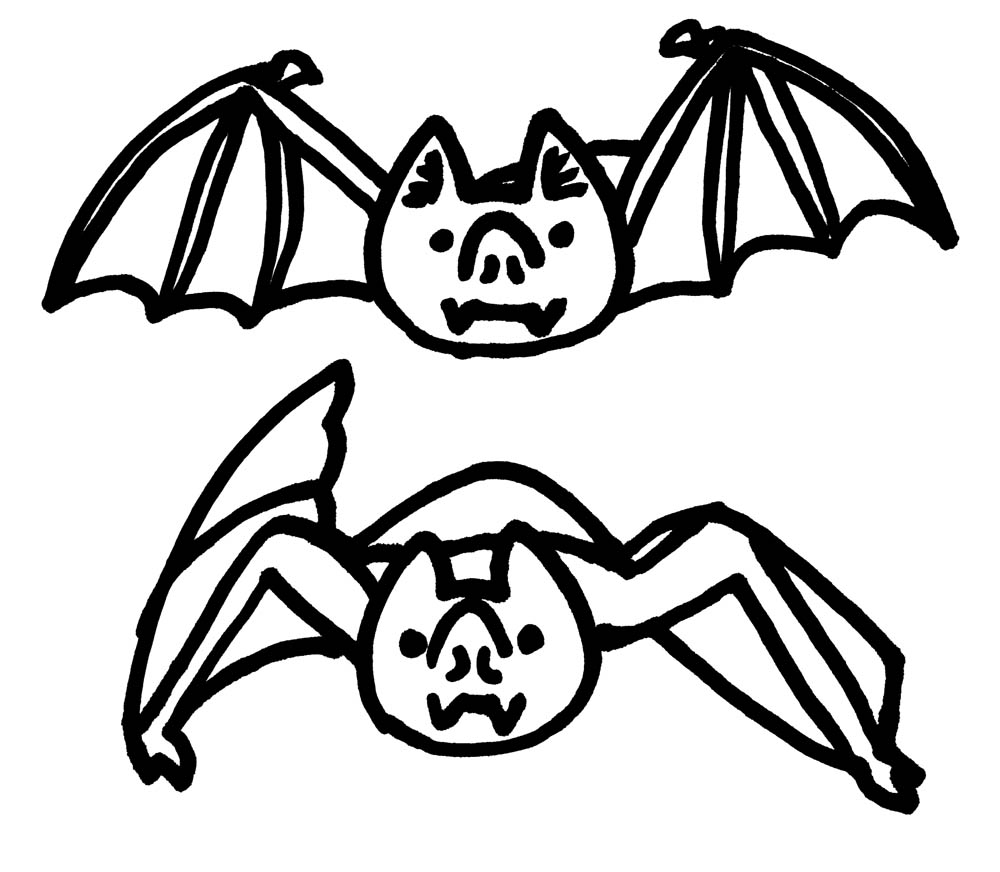 Leeches & Lampreys & More
And then you get into leeches and lampreys and other denizens of the water that are known to attach themselves to larger creatures and drink their blood. Leeches were even believed to have medicinal value (and still are in certain circumstances). And there are also numerous plants that are known to be parasitic and feed on other plants, wrapping their roots or vines around others to steal nutrients.

Spiders
Now I'm going to drift off into the realm where this becomes truly horrific. Spiders. Now, spiders aren't vampires per se, seeing as how they actually kill their prey – they don't just feed off of it while it remains living and wanders about its business. But because of their structure, they cannot eat solid foods, so they have to inject their prey with enzymes to liquefy it so they can slurp it out like a protein shake. That's sort of vampirism on steroids if you ask me, just the kind that no one is coming back from.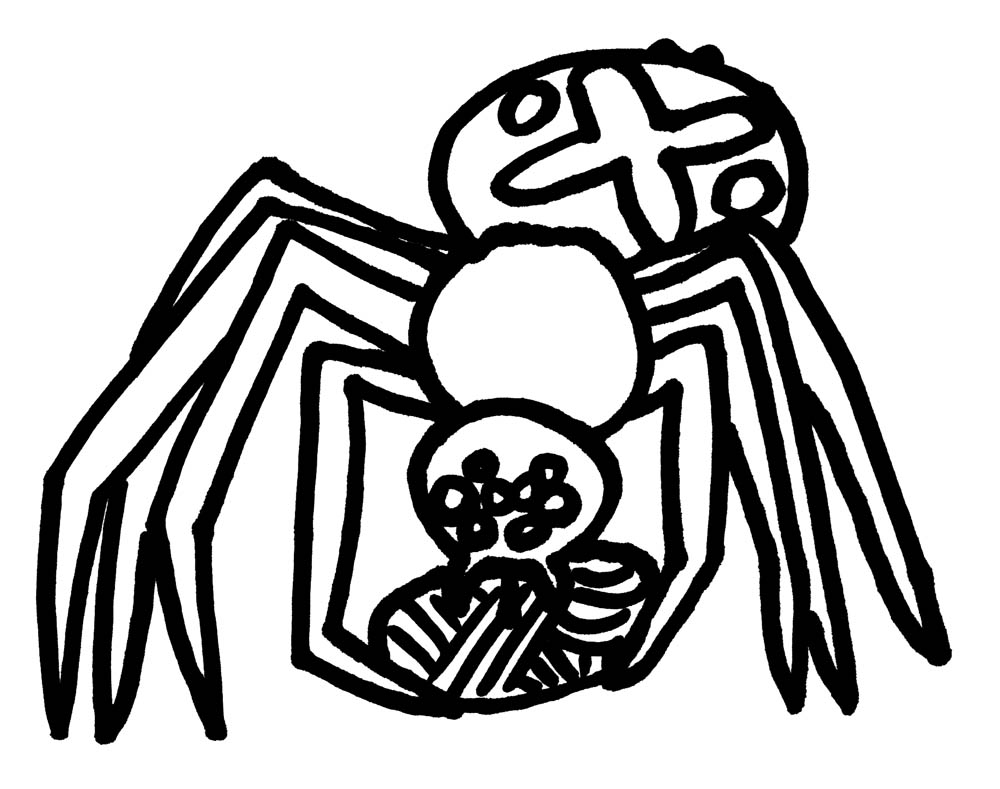 Bloodsucking Bugs
But let's get back on topic. Now let's consider mites and ticks and fleas and mosquitoes and the like. Some drink blood for their survival; others do so as part of their reproductive cycle (like mosquitoes which otherwise eat fruit and nectar but need the extra protein from blood to grow their eggs).
Ticks need to feed on blood once at every stage of their life cycle and can pick up diseases along the way (like Lyme Disease) but don't always do so. Different ticks are more likely to come in contact with different things and often humans are not their preferred meal but they are opportunistic and will feed on whatever is available when necessary. Symptoms of illness from tick bites may take years to develop and can have really weird side effects (like the allergy associated with Lone Star Ticks which makes a person unable to consume mammalian flesh).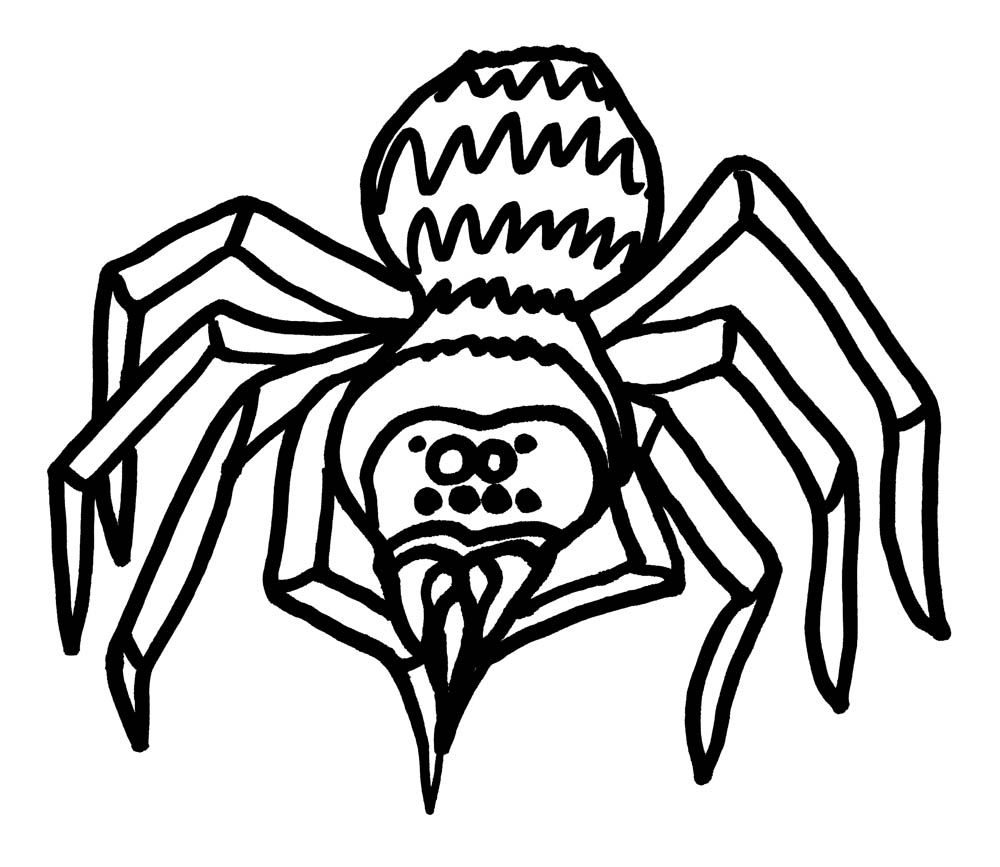 Anyway, here are some brief glimpses of vampirism in nature. Thank you for joining us for Nightmarish Nature and may you avoid getting bitten by any true vampires among us… And I still think spiders take first place in the creepy eating category here, even if they aren't technically vampiric.
Buried Treasure by "Dread Pirate" Jennifer Weigel
This story came to me in a sort of roundabout way from a rather unusual source. So I thought I'd share it with you, dear readership, and see if you can make heads or tails of it. – Jennifer Weigel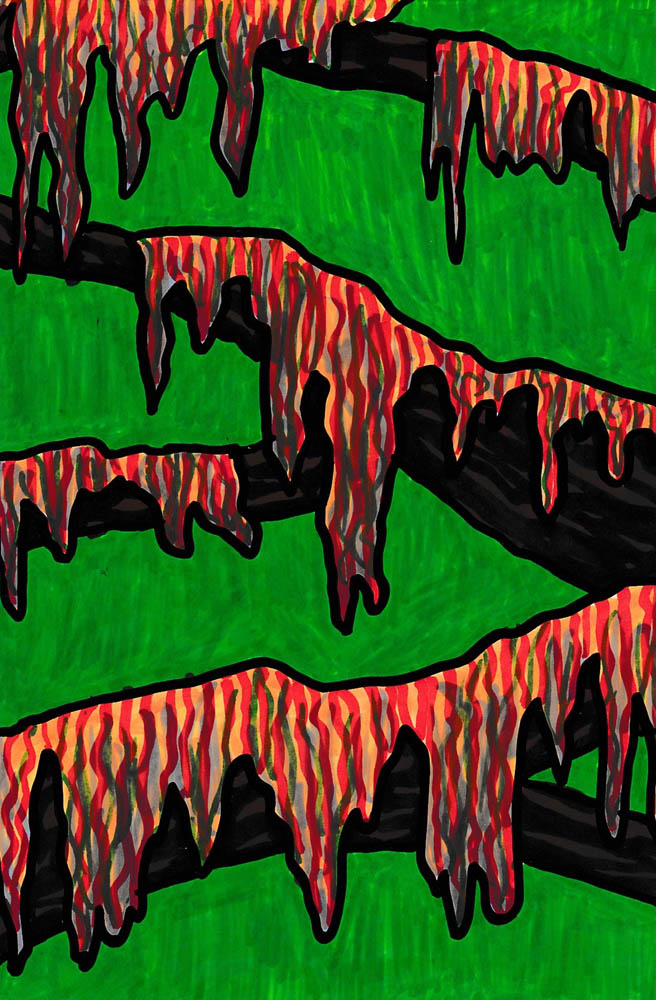 Dread Pirate Rum Tum Tugger could tell this was the right spot.
The site, beneath the sweeping limbs of the Live Oak, Spanish Moss swaying gently in the breeze, was a perfect match to the crude map he had bought off that soothsayer Deuteronomy.
The earth moved easily, as if it had been excavated previously. He dug in with greater fervor with each swipe. The sandy soil gave way to reveal something hard. He scooped and smoothed the remaining detritus from the surface as he uncovered a box.
The carton was simple.
No markings; no ornamentation; no writing. Just a plain cardboard crate, brittle from having been buried for so long but still sturdy. He hoisted it from its burrow.
"Ha HO!" he shouted to the passing breeze, rousing a small cloud of birds that erupted from a nearby thicket. They captured his attention for a moment, but he quickly refocused and returned to his task.
The box was locked but no difference.
Any self-respecting ruffian like himself could pick a lock in seconds. And he did so with panache, as was his way. He pried the lid open and licked his lips.
Inside was the legendary Kernel of Eternal Life, a small sparrow's heart, still beating.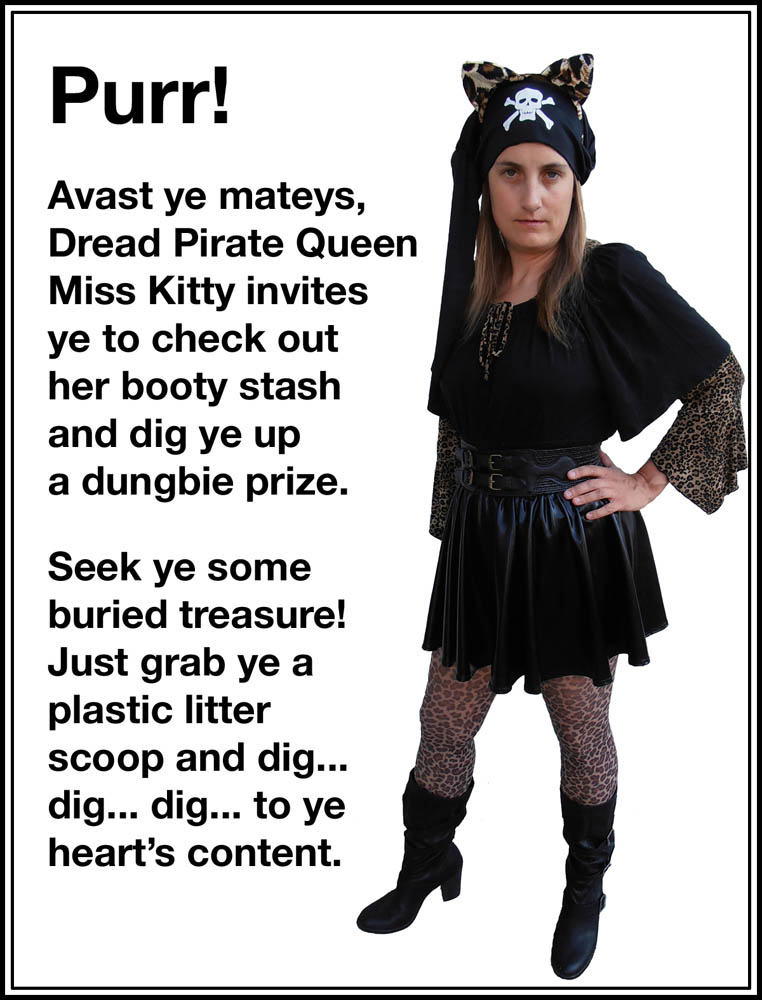 Artwork description: Myself as Dread Pirate Queen Miss Kitty wearing black bell sleeve shirt and black vinyl skirt with strapping leather belt over leopard print shirt and tights, with strapping leather boots, pirate head wrap and leopard cat ears.
Image text reads: Purr! Avast ye mateys, Dread Pirate Queen Miss Kitty invites ye to check out her booty stash and dig ye up a dungbie prize. Seek ye some buried treasure! Just grab ye a plastic litter scoop and dig… dig… dig… to ye heart's content.
---
I created this image for a promotional poster for a performance piece in a charity art show in which I, as Dread Pirate Queen Miss Kitty, hawked a carnival sideshow style sidewalk installation. For a mere $5 donation to the animal shelter the show supported, gallery goers could dig around in a kiddie pool full of litter to find a prize: a cheap plastic trinket from the dollar store. I had some takers, including one kid who seemed to really enjoy the digging and whose parents were all in, saying "You know, you can totally do that at home too."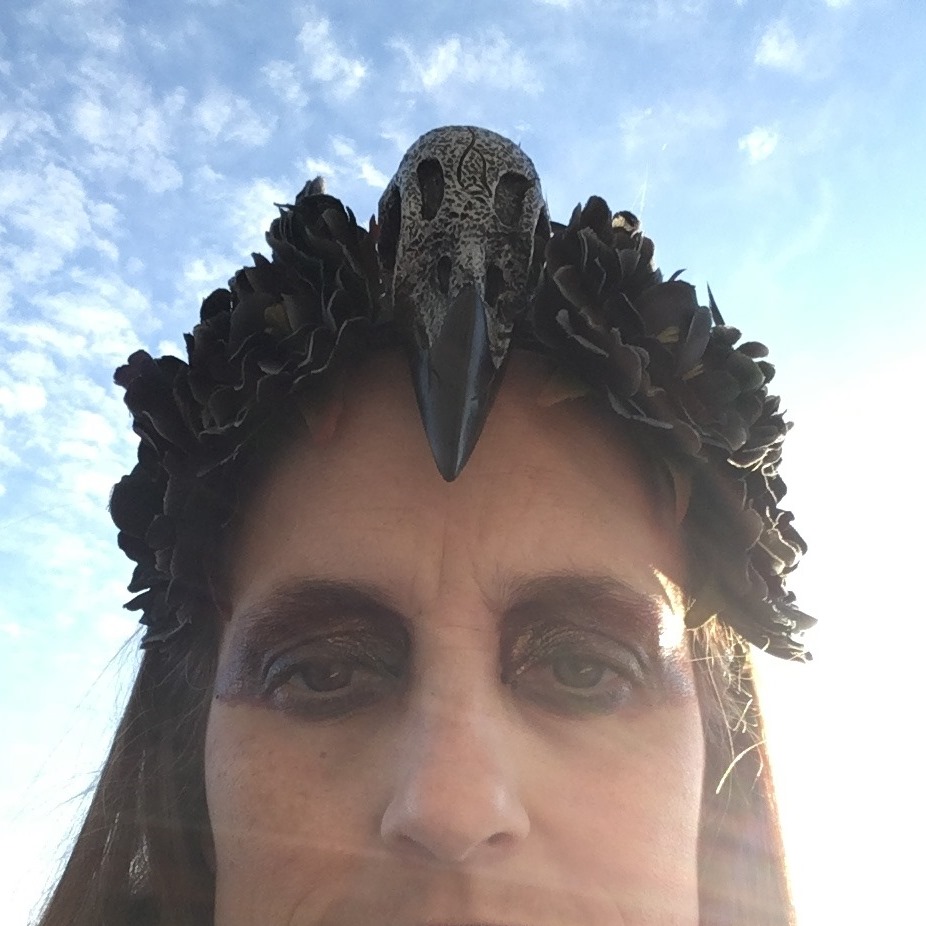 For more cat antics, we invite you to read C-2747's logbook here on Haunted MTL. Feel free to check out more of Jennifer Weigel's work here on Haunted MTL or on her writing, fine art, and conceptual projects websites.
Queen of Everything Mother's Day Wishes
Happy Mother's Day to the Queen of Everything… nothing gets by you.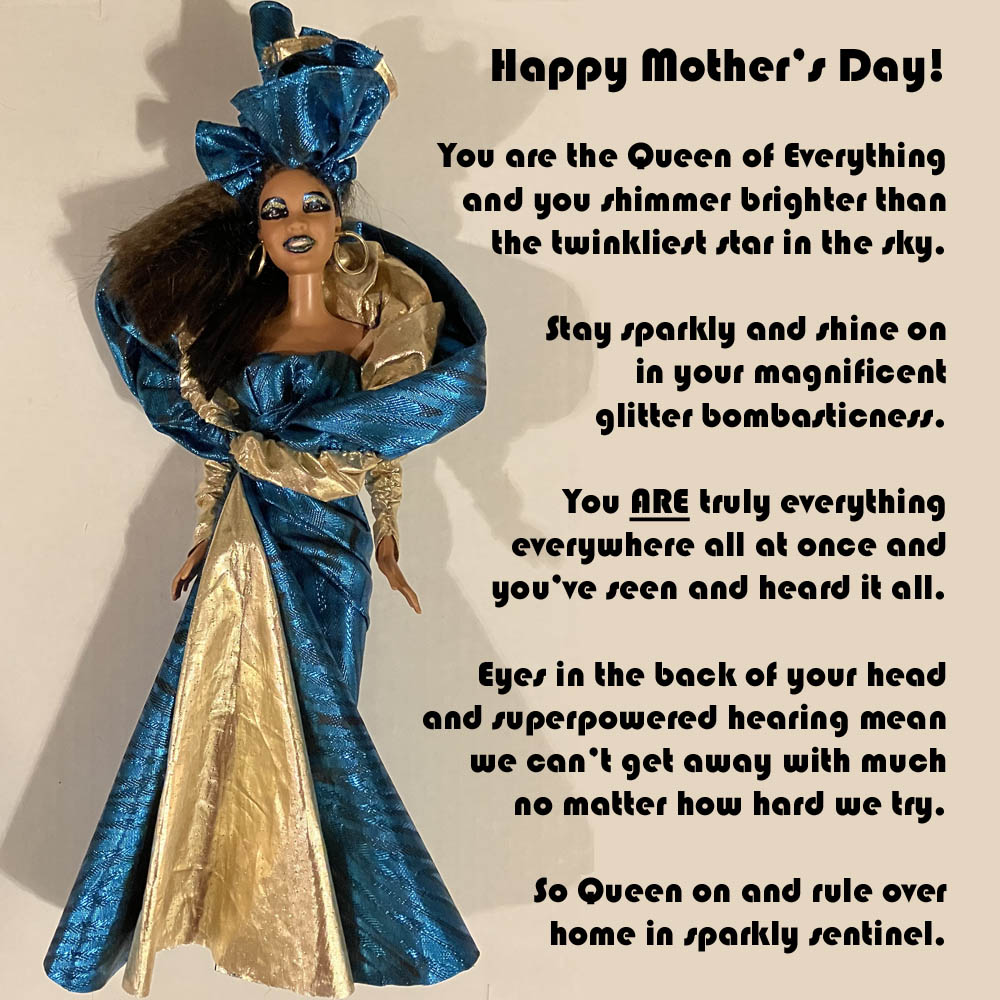 Artwork description: A Happy Mother's Day card featuring a picture of a Nefertiti doll with swooping hair, glitter makeup, and elaborate gold and blue headdress and evening gown.
Image text reads: Happy Mother's Day! You are the Queen of Everything and you shimmer brighter than the twinkliest star in the sky. Stay sparkly and shine on in your magnificent glitter bombasticness. You ARE truly everything everywhere all at once and you've seen and heard it all. Eyes in the back of your head and superpowered hearing mean we can't get away with much no matter how hard we try. So Queen on and rule over home in sparkly sentinel.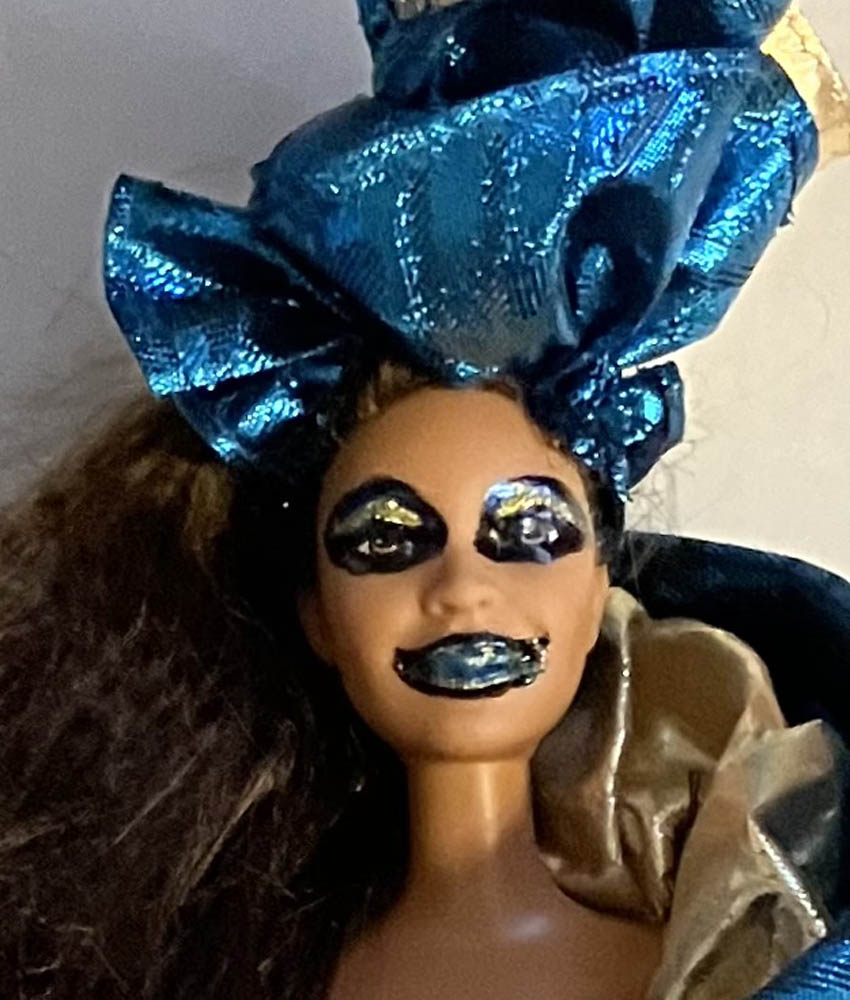 And may this be a testament to why us kids shalt never get you out of bed too early or run amok while you are getting ready to start your day… Because being the Queen of Everything takes planning and preparation…
Feel free to check out this Mummy Dearest Mother's Day card from 2021 here on Haunted MTL.