I'm pretty big into Ink (yeah, I said 'Ink'–deal with it) and have more than a few custom pieces. Even back in the day I would never dream of starting with a full sleeve as Dean MacAllister reminds… – Jim
The Flesh Trade
The Melbourne Royal Exhibition Building was humming on a crisp autumn morning.
Day 2 of the annual Rites of Passage Festival had begun and moments after the doors opened the hall was full of people stalking the aisles between the booths. Nordic heavy metal boomed over the speakers, but before long it was drowned out by a large buzzing cacophony, as hundreds of tattoo guns were put to use simultaneously.
Ferret walked through the foyer doors, a large grin across his face. He had always wanted to attend this event, but his unreliable mates pulled out at the last minute every time. They bailed on him again that very morning, but he'd decided to go anyway. To Ferret, getting some ink was the ideal way to show everybody that he was changing, maturing. That he wasn't same kid they all thought they knew, but a man.
He walked up to the booth and paid the admission. The girl there smiled at him, her face full of piercings, and attached his fluorescent green wrist band.
"Have a great time today!" she said.
"Cheers. Will do," he replied. Ferret showed the wrist band to a security guard, who nodded, letting him past into the main building.
His heart pounded with excitement. He chose an aisle and began browsing. Every booth he passed seemed busy. Half-naked customers sat on chairs or lay on massage tables, as the artists outlined their stencils. The variety amazed him, from tribal patterns to Yakuza koi-fish, classic sailor icons to photo-realistic images. Artists from around the globe displayed their flags and pictures of previous works. From Korea to Brazil, Mexico to South Africa, every corner of the world seemed to be represented. The one thing Ferret struggled to find, however, was an empty booth. After some time searching, he spotted a bored-looking woman at a table and nervously approached her.
"Are you free to do a sleeve?"
She looked up at him and sighed.
"Did you make a booking?" she asked, her jaw working some gum.
"I didn't realise you needed to," he said, embarrassed.
"So let me get this straight; you just turned up here today expecting a world-class artist to have at least six hours spare to do a piece on you and you didn't think you needed to book ahead?"
Ferret's heart sank. He grimaced.
"I guess I didn't really think this through."
"Ya think? Good luck with that kid."
He moved on, shoulders slumped. Each aisle seemed the same, booths occupied by customers that had booked in advance. One or two artists were available for walk-ins, but they were only doing small tattoos; Asian symbols, butterflies and things of that kind. The more booths he passed, the more desperate he became. The more time that passed, the less likely that he would get his ink done.
Ferret walked down the last aisle and noticed that the booths began to evolve. He saw UV tattoos highlighted with black lights. Scarification. Subdermal Implants. The artists were no longer piercing tongues, but splitting them. No longer tattooing arms, but eyeballs.
Then he found it.
A red tent with a sign: Walk-ins Welcome!
He entered and was greeted by a large, tattooed, bearded man.
"Do you do sleeves?" Ferret asked.
"Sleeving? Absolutely! Sit down," the man said, motioning to a black barber's chair.
Ferret obeyed. The tent was dimly lit and smelled like disinfectant. There weren't any photos displayed for him to choose from.
"I just want to get my left arm done. I'm not really sure about style or anything."
"Leave it to me. Just take off your shirt. That's it. Do you want it from the shoulder down to the wrist? Yeah? Not a problem. Now I've just got to jab you with this. Excellent."
"Is that for the pain?"
The bearded man laughed.
"There's no point doing this if it's painless, is there? No, that's to prevent infection. You have some cash?"
"Yeah, I brought around a grand."
"Hmm, that's a little light, but we can work something out later. Okay. I just have to strap your legs in like this. Good. Now I have to strap your wrists too. And this goes around your chest. Don't want you moving around during this, do we?"
"Uh, I guess not."
"Alright, now I'm just going to pop in this ball-gag, like so. Can't have you making too much noise. We'll get complaints. I'll just bring over my tools."
The man wheeled over a small table. On top of the table was a tray, displaying a wide arrange of scalpels and tweezers. He put on some black nitrile gloves and picked each one up, spraying them with alcohol. Ferret started breathing hard, his eyes opened wide with terror.
A tall, pale, lanky man limped into the tent. He looked at Ferret with surprise. Ferret yelled at him for help, but the gag silenced him.
"What's this then?" he asked.
"Trevor! Just in time. This little guy is a champion! Not a single piercing or tattoo on him and he wants to jump straight into sleeving. Can you believe it?"
"Serious? Can I watch?"
"Sure, but sit over there. I'm about to start."
The bearded artist picked up a scalpel and held it to the light. Ferret shook his head and let out a muffled scream.
"Relax young man. I'm a professional."
He slid a bucket under the armrest with his foot. Holding the scalpel like a pen, he carefully pressed it into Ferret's shoulder, running it carefully along to the armpit.
Ferret tried to struggle, but was tied down tight. Tears and sweat ran down his face. Blood ran down his arm into the bucket.
"OK. I think we're ready. I'll try to do this as quickly as possible, like a band-aid. One. Two. Three!"
The man grabbed Ferret's skin with two pairs of tweezers and began to peel.
Dean MacAllister is a mammal that lives in Melbourne, Australia. He is a seasoned world traveller, scuba diver and avid lover of writing and reading fiction. He has been previously published in multiple magazines and writing competitions worldwide, including EWR, WWC, Weirdbook and his first novel 'The Misadventures of a Reluctant Traveller' is now available on Amazon. For more of his works make sure you check out Deanmacallister.com
Reanimating Dead Art with Monsters by Jennifer Weigel
Dead art… It's a thing that happens, sadly. Typically found at thrift and antique stores or dumpster diving or by the side of the road. But art is never really dead, just resting… Here are some reanimated paintings I made by incorporating nail polish monsters into existing art.
Let's face it – reworking old abandoned artworks with monsters kind of rocks. For awhile they were all over the internet. I admit, it took me a long time to muster up the courage to paint into someone else's grandmother's art, but once I started I just couldn't stop. From top to bottom, left to right we have: Zombies, Unicorn, Siren, Krakken, Harpies, Sasquatch, Alien Invasion, Witch, and Serpent.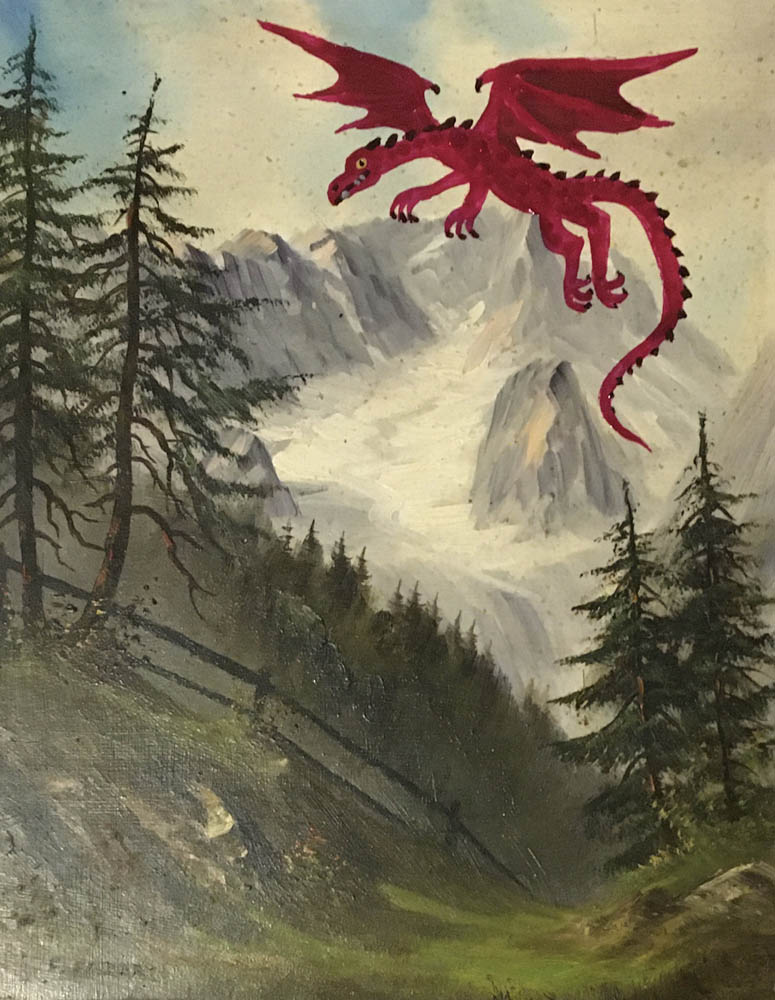 The dragon is probably my favorite. All of the shades of red are really vibrant and striking against the green. And dragons are always so classic and grandiose and terrifying, perfect for pairing with a mountain landscape. I love painting with nail polish for the sparkle, even if the fumes do get kind of noxious en masse. (The best subject to paint in this media is Rocky Horror style lips by the way, in case you were wondering.)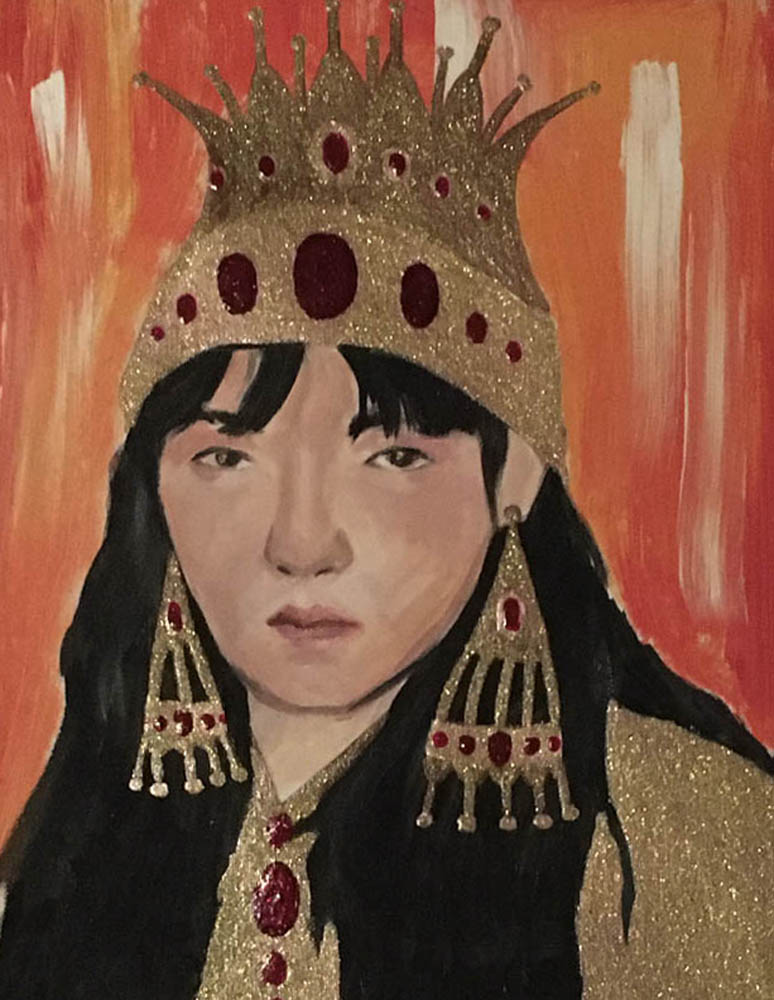 And what better way to complete the collection than with a portrait of a Fairy Queen, her icy stare drilling into your soul. She's up to some sort of magical mischief, that's for sure.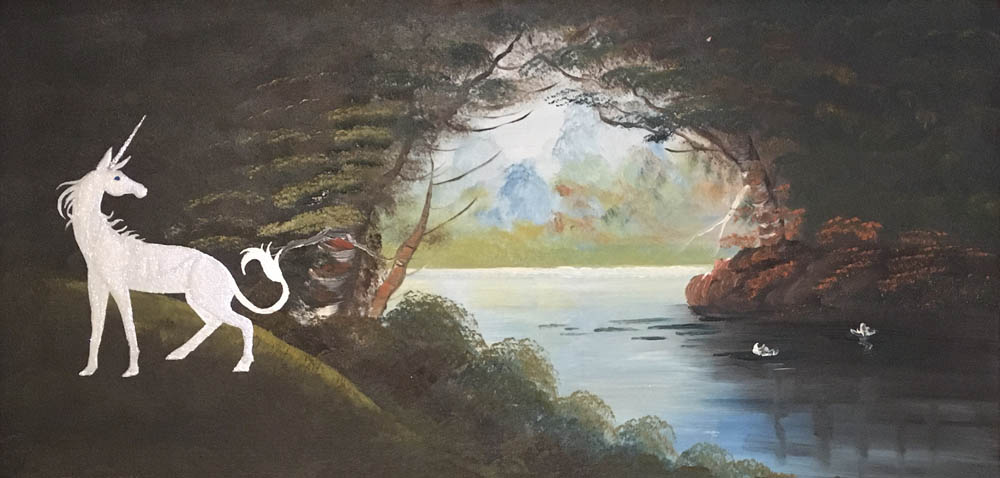 And speaking of magical mischief, this is the monster painting I made just for me. The original artwork is about 4 feet long and I knew as soon as I saw it that I wanted to reanimate it in this exact way for all that this is the last in the series that I did. I even added extra shimmer factor. I'd initially considered adding a sea serpent or a dragon but no, she told me to stop.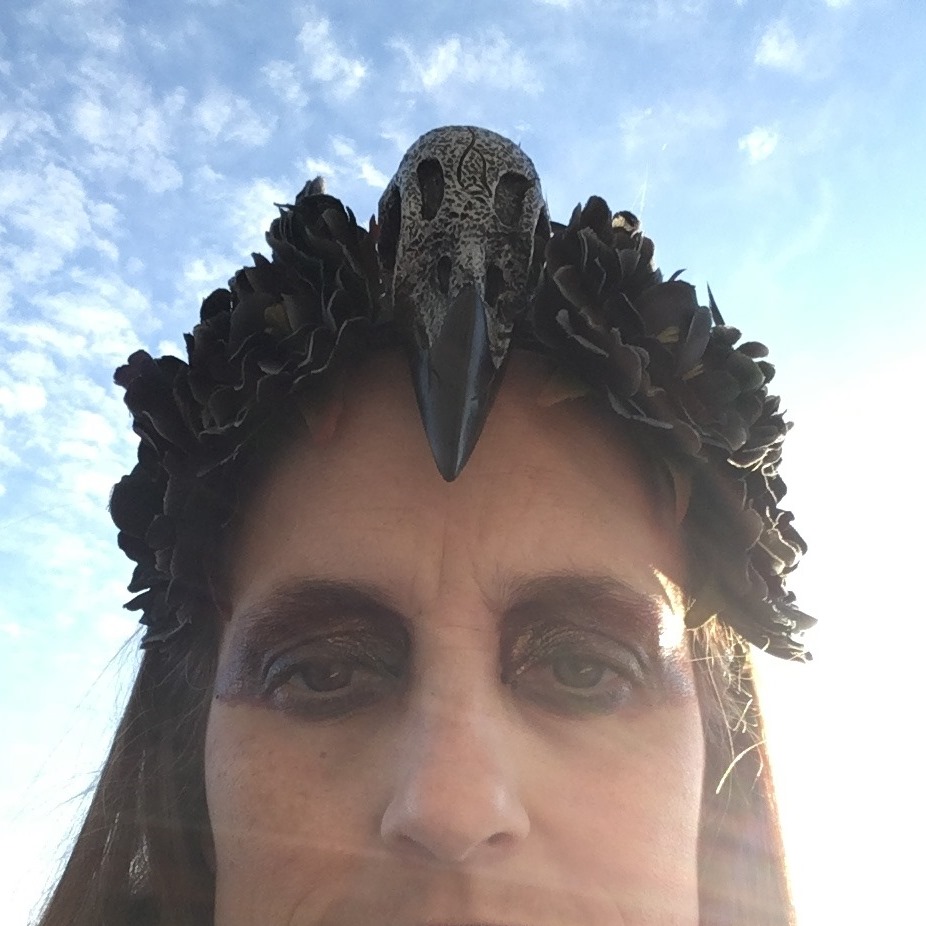 Feel free to check out more of Jennifer Weigel's work here on Haunted MTL or on her writing, fine art, and conceptual projects websites.
LTD: Revisiting Broken Doll Head, Interview 2
Our last interview with Broken Doll Head here on Haunted MTL never set well with me. I just feared that I wasn't able to get the whole scoop on the V-Day Uprising for you, our dear readership. So I arranged another exclusive interview to reconnect and see how it's going.
Without further ado, I bring you our second exclusive interview with Broken Doll Head…
---
Thank you so much for having me again. Wow you have changed since the last time we spoke. You seem… calmer. Please don't hate me or burn down my house for saying anything about it.
The movement is still underway; it is still time. But I needed to take care of me, you know. The rage has subsided somewhat. My anger was not serving me well. After the last uprising, the rest of me was sent to the far corners of the earth in biohazard bags. I had to find another approach, for the cause as well as my own sanity. I am much calmer, thank you for noticing.
In our last interview, you kept repeating that it is time. Time for what exactly? Would you care to elaborate here now?
It is still time. It is always time. Until the violence is addressed we must continue to rise up and make a scene. We will not be silenced or stigmatized. We can't be complacent. This is how we got to where we are with the Supreme Court in 2022. Horrific injustices are still happening globally and even within our own borders; it's too easy to forget that.
What do you suggest we do?
Take action. Share your stories. Give others space to voice their own. Raise awareness and fight the system of oppression. Rally. We must take back our own power. It will not be just given freely.
So what are you up to nowadays?
I've been getting in touch with my inner Earth Goddess. Are you aware of how our environmental impacts affect dolls everywhere? Climate change is creating greater vulnerabilities for those already at risk. We have to look at the intersections of climate, gender and race globally. We have to return to our Mother Earth.
Thank you again Broken Doll Head for joining us and our dear readership here on Haunted MTL's Lighter than Dark. It's good to reconnect with you after the V-Day Uprising and we wish you all the best in your bold eco-enlightenment vision.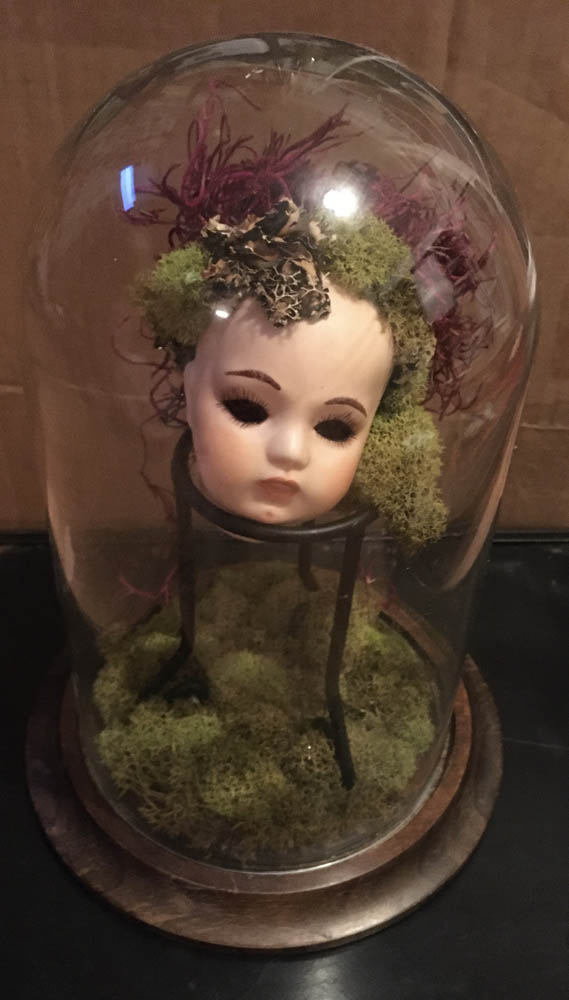 Again, if you want to learn more about the V-Day movement, please check out their website here.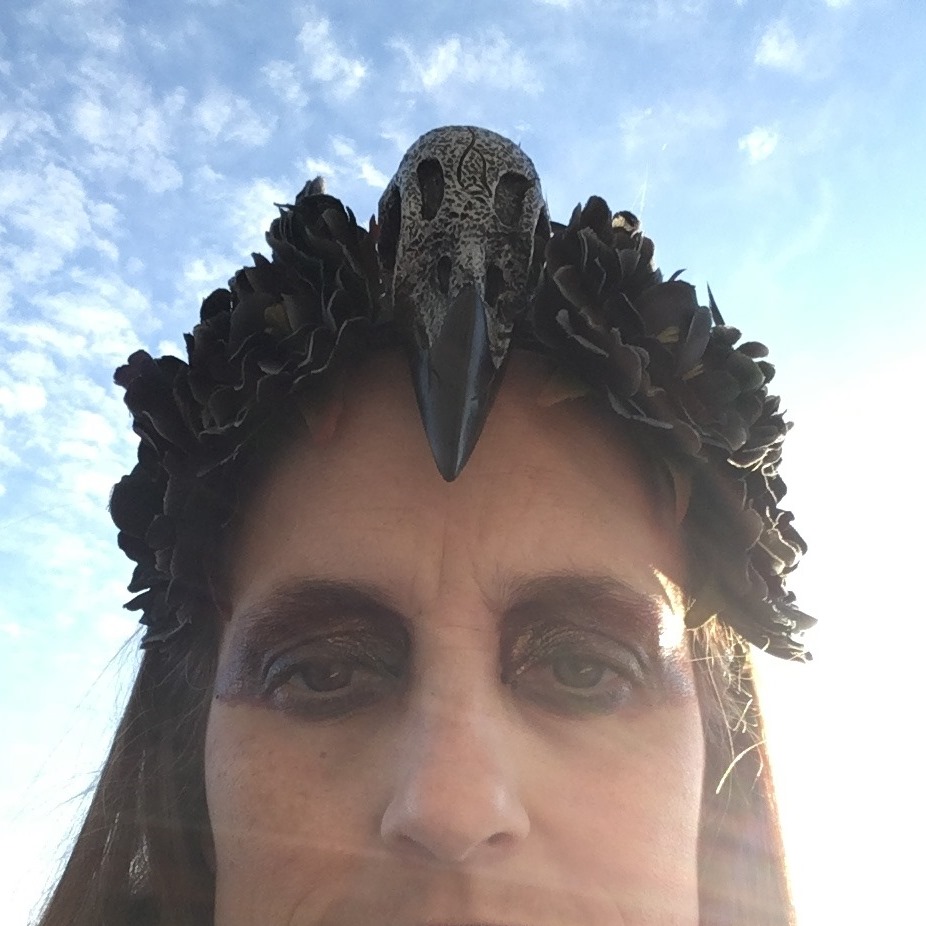 The Way Things Were, story by Jennifer Weigel
Revisiting my last St. Patrick's Day post, what's a wolf to were?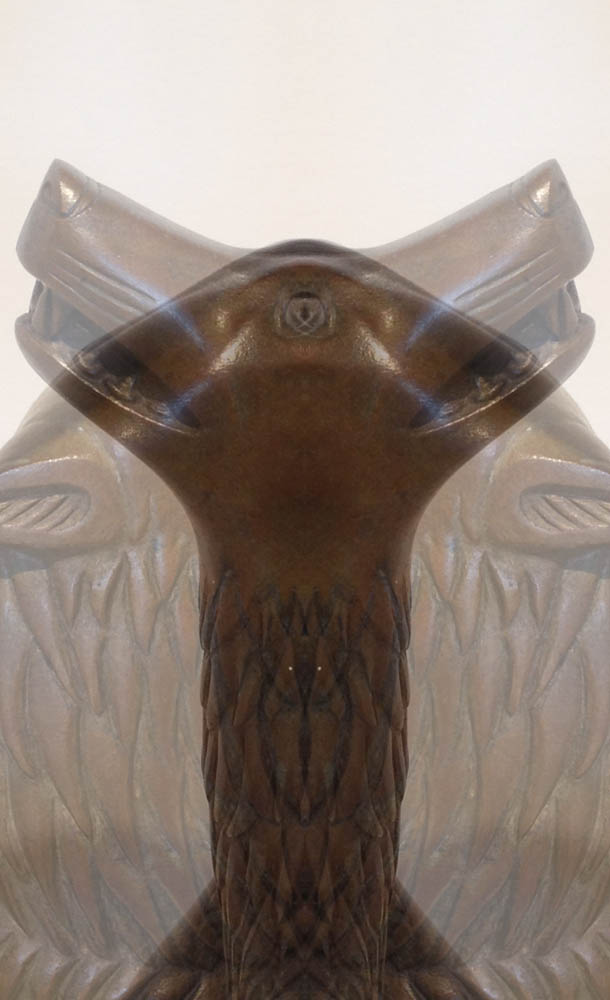 I grimaced as I remembered the previous St. Patrick's Day. I had been shot while I was eating a sugar cookie waiting in line to buy a Scratchers ticket, my golden ride to my dream cabin in the woods. Wow, to think that was just a year ago and so much has changed since then. But where should I begin?
Well, the junkyard's under new management. Or something. It seems they decided I wasn't ferocious enough so I've been replaced by a couple of working stiffs. Or Mastiffs as it were, same difference to me. Apparently after they found the bloodied shirt I'd draped inconspicuously over a chair, they thought something had happened on my watch and decided to retire me.
Or at any rate ol' Sal took me home. I guess it's like retirement, but not the good kind where you tour the world Route 66 style, head lolled out of the side of a vintage Cadillac, breeze flowing through your beard as you drink in the open road. More the kind where you just stop showing up to work and no one really asks about you.
Now Sal's a pretty cool dude, and he tends to mind his own business. But he's a bit stingy with the treats and he's a no-paws-on-the-furniture kind of guy. I don't get it, his pad isn't that sweet, just a bunch of hand-me-down Ikea that he didn't even put together himself. Not that I could have helped with that, I can't read those instructions to save my life even if they are all pictures. It's all visual gibberish to me unless there's a rabbit or a squirrel in there someplace that I can relate to.
And it's been a real roll in the mud trying to cover up the stench of my monthly secret. I miss third shift at the junkyard when Monty would fall asleep on the job and I was free to do whatever I wanted. It sure made the change easier. Monty never noticed, or he never let on that he did. We were a good team and had it pretty good, he and I – I don't know how I wound up shacking up with Sal instead when all was said and done. There was some kind of talk at the time, over landlords and pet deposits and whatnot, and in the end Sal was the only one who said yes.
So there I was, this St. Patrick's Day, trying to figure out how to sneak out into the great suburban landscape with the neighbors' headstrong Chihuahua who barks his fool head off at everything. He doesn't ever say anything interesting through the fence about the local gossip, just a string of profanities about staying off his precious grass. Just like his owners… Suburbia, it doesn't suit the two of us junkyard junkies. I'm pretty sure Sal inherited this joint with everything else here. He just never had the kind of ambition that would land him in a place like this on his own, if you know what I mean.
Fortunately, this St. Patrick's Day, Sal was passed out on the sofa after binge watching some show on Netflix about werewolves of all things. Who believes in that nonsense? They get it all wrong anyway. The history channel with its alien conspiracies is so much better.
I managed to borrow a change of clothes and creep out the front door. At least there's something to say about all the greenery, it is a fresh change of pace even if the yards are too neatly manicured and the fences are too high. And I do love how I always feel like McGruff crossed paths with one of those neighborhood watch trenchcoat spies this time of the month. I'd sure love to take a bite out of crime, especially if it involves that pesky Pomeranian that always pees on Mrs. Patterson's petunias and gets everyone else blamed for it.
So sure enough, I slunk off towards the local convenience mart, which is a bit more of a trek here past the water park and the elementary school. Nice neighborhood though, very quiet, especially at this time of night.
Well, when I got there, wouldn't you know it, but I ran into that same nondescript teen from my last foray into the convenience store near the junkyard. What was he doing here of all places? Seriously don't these kids learn anything nowadays? I let out a stern growl as I snatched a cookie from the nearby end cap, making sure he noticed that I meant business.
Apparently the kid recognized me too, he stopped mid-tracks at the beer cooler and his face blanched like he'd seen a ghost. Some cheeky little girl-thing motioned to him to hurry it along by laying on the horn of their beater car from the parking lot. Whatever they were up to was no good, I was certain. He snapped out of it, grabbed a six-pack and headed towards the cashier, eyes fixed on me the whole time. Not again. Not after what it cost me the last time when I hadn't realized my job was at stake. I stared back, hairs rising on the back of my neck. I bared my teeth. This time, I wouldn't let him off so easy…
The teen edged up to the cashier and presented his trophy. Unsurprisingly, the clerk asked for ID, and the kid reached into his jacket. Let the games begin, I grumbled to myself. But instead of a gun, he pulled out a wallet. He flashed a driver's license at the clerk and pointed in my general direction, "I'll get whatever Santa's having too." He tossed a wad of cash on the counter and gave me a knowing wink before he flew out of there like he was on fire. I stood in dazed confusion as he and his girl sped out of the lot and disappeared down the road.
"Well, Santa?" the clerk said, snapping me out of my reverie. Her dark-circled eyes stared over wide rimmed glasses, her rumpled shirt bearing the name-tag Deb. She smelled like BBQ potato chips and cheap cherry cola.
I quieted and shook my head. "I want a Scratchers. Not one of those crossword bingo puzzle trials but something less… wordy. How 'bout a Fast Cash?" I barked as I tossed the cookie on the counter.
"Sure thing," she said as she handed me a ticket and looked towards the door at the now vacant lot. "And keep the change, I guess."
A couple silver pieces, a peanut butter cookie and a lotto ticket later, maybe this is my lucky day after all…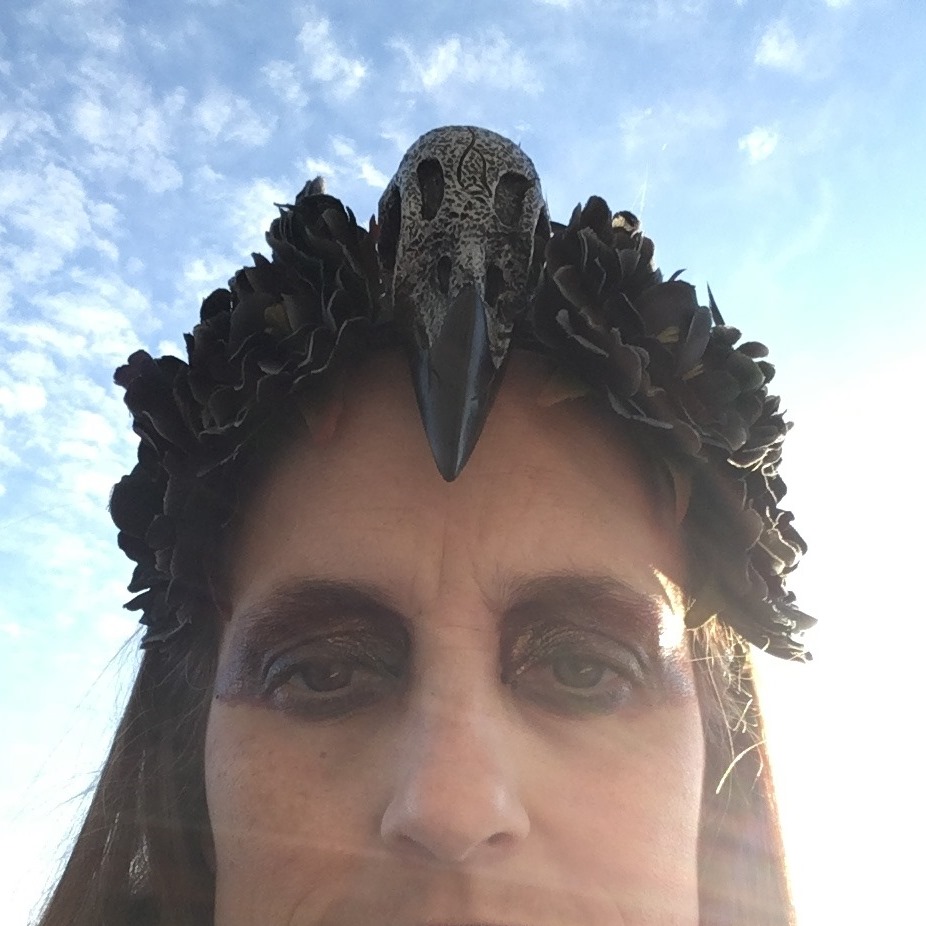 Check out more of Jennifer Weigel's writing here at Jennifer Weigel Words.