Welcome to our ongoing series spotlighting original horror creations. This time we have is an illustration celebrating Halloween by Julie Devin, creator of the webcomic Monster Soup.
We've previously interviewed Julie about her comic, but her Halloween image was just too cool not to share. We really dig those Junji Ito vibes. But what did Julie have to say about the illustration?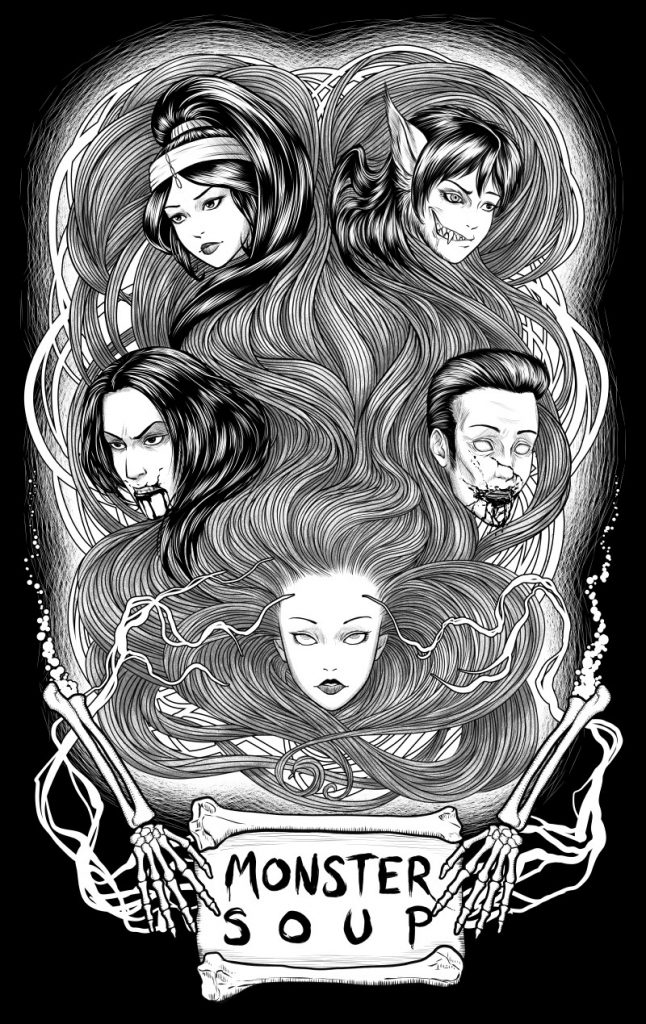 Hello Julie, it's been a while since we last talked to you. How have you been? How is Monster Soup going?
I just finished Chapter 7 this month and started working on Chapter 8. Got to keep that productive momentum going! This chapter goes back to the castle and the main story. It deals with Jacklyn, the ghost character, as her fellow inmates help her remember her past.
So, how long did the Ito-style take you to figure out? What was it like working on this?
I had plenty of references on hand to help guide me, and it took me about two days, on and off, to finish it. I like working in different styles from time to time. Fun mini-challenges, as I like to call them. The hatching of lines is an important part of his style, and there is the way he draws eyes. I tried my best to recreate those elements.
What is it about Junji Ito you find so inspiring? Any particular favorites in his work?
I've been familiar with his work for a while now. He has a uniqueness, and when you see his art, you instantly know it's his. I think one of the things that draws me in is how his stories feel like old school horror. I can't really pick out a favorite story, but I do have some of his collections, particularly "Smashed" and "Shiver." Though, the stories in "Shiver" have stuck with me well after reading.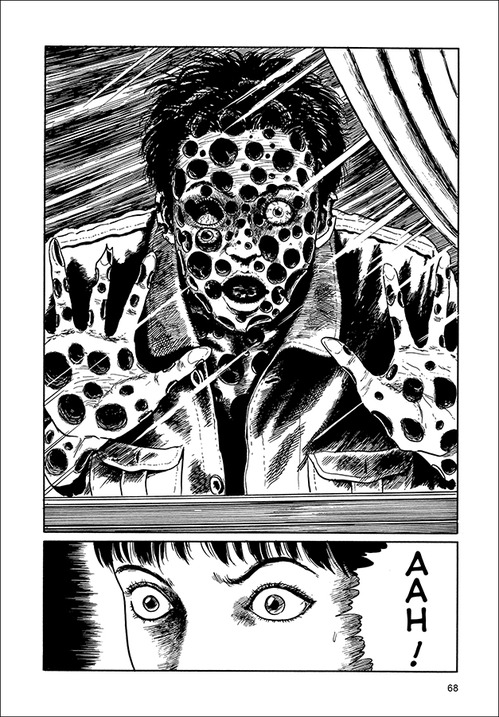 ---
Be sure to check out Julie's webcomic Monster Soup. It is part of the Comicadia webcomic collective, so be sure to check out some of those titles as well!
Don't forget to support Julie on Patreon either…
If you have an original creation you would like us to spotlight here on Haunted MTL please let us know!