"Just for Laughs" by Liam Moran
I swear when I told Pretty-boy Pete this, he nearly lost his shit.
My dad's all stern—he's got those frown lines pronounced so you know he's serious—and he says to me, "What happened to you? You were at the top of your class in high school. You were always on honor roll. You were always on the dean's list. And now here you are, drinking, drugging, driving drunk. What happened to your brain?"
I smile—I can't help but smile—and I say, "It drowned in bourbon." And I just laugh my ass off. My dad keeps trying to lecture me and I just laugh louder and louder.
So when I tell my buddy Pete this—I always do—he busts a big old gut and he says, "Ain't that a fuckin' hoot."
That's what it was—our catch phrase. Any time we found something entertaining, the phrase 'Ain't that a fuckin' hoot' was sure to follow. It had such a dirty twang to it. It sounded like one of those phrases that some greaseball says in some old-time seventies or eighties movie. So it just kind of stuck. You know those little inside jokes among friends. Try to explain it to someone else, and people will look at you all mouth agape and stupid; but say it to your best buddy, well, you two will be rolling on the floor.
You see, we were able to see what nobody else could see. Pete ain't too bright, but he at least accepted this truth: the world's a fucking joke. Nothing more. It's just a joke, and if you're not laughing, then why the hell even come to the comedy club. You stop laughing for more than a day: well, you oughta end it right there. Slit your wrists and exit stage right.
You see, Pretty-boy Pete got his nickname for his looks, if you're too stupid to figure that out on your own. He ain't got a lot upstairs, but his looks were enough to get his dick wet. And that's where he got his laughs. Find one slut, do what you need, then move onto the next. I swear, he went through more cases of chlamydia than one of those sniveling twerps with bad allergies goes through tissues. He used to have the nickname 'Penicillin Pete' for a while, but he didn't like it. So I had my laughs and then backed off.
See, I wasn't so lucky. Sure, I wasn't fuck-ugly or anything, but I had to work for it. I've had a couple of fine pieces of tail, but I really had to work the game. It's hard, but a little manipulation goes a long way.
So another night I come home so shitfaced that I bump into my pop's car. Rich schmuck paid for a brand new one, so you bet your ass he's fuming. He's shouting at me, "What the hell is wrong with you?! Are you fucking dense?!" It took all I could muster to stifle my laughter.
So then he calms down, and begins his old lecture again. "What happened to you?" He's all nauseatingly sincere about it too. I can't decide whether I should bust a gut or spew. "You were at the top of your class in high school…" You know where this is going. He must have given me this speech about a hundred times, so I zone out until it's my turn. Then he says my cue, "What happened to your brain?"
"It got lost on its last acid trip," I belt out and roar another round of laughter. Man, I had a new response for every time.
Then he starts slapping me, but I can't help it. I can't stop laughing. And his feeble attempt to stop me only adds to the hilarity.
I tell Pretty-boy Pete that one and he laughs so hard, the bourbon shoots straight out of his nose. Then he says, "Ain't that a fuckin' hoot." And we laugh some more.
I'm twenty-four and I see what nobody else sees. Everyone's breaking their backs trying to put food on the table. Dipshits who forgot to wear a rubber have children to feed. Everyone's wasting their time working and growing up, when they miss out on the fun. Meanwhile, I'm cruising down the road with a bottle in my hand laughing my ass off.
So this one time I'm in the car with Pete. He's got one spliff in his mouth and one tucked behind his ear, and he's taking huge rips off it. The road's hard to see with the smoke accumulating on the dashboard. So I roll down the window, take a swig of Jim Beam, and press down on the pedal.
"Hey," I say to Pete, "hold this and give me a hit." I hand him the bottle and he gives me the joint.
I take a good long rip. Then I take another. Then another.
"Quit fuckin' hoggin' it," Pete complains.
"You got one tucked behind your ear," I tell him.
"Yeah, but it's my weed," he says.
"Oh, who gives a shit?" I say.
"Give it, man," he says.
I blow out a cloud and concede, "Fine, you fucking fiend," then I hand him back the joint.
We drive a bit longer and I feel the cold wind whip my sweaty scalp. The pot blows in my face as if Pretty-boy Pete is trying to tempt me with it. Fucking asshole. I take another swig of bourbon.
"Say, know what we should do?" I say to Pete.
"What?" he says.
"Let's go fuck up Ron's car," I say.
You see, Ron's this asshole we used to know. He always used to pick fights with me for no reason at all. He just had some grudge against me. I don't know why he singled me out, but I ain't somebody who forgives easy.
"Ron?" Pete asks and I nod. "Why Ron? I haven't heard from him in years."
"You got something better to do?" I raise an eyebrow.
He shrugs and says, "Whatever."
He didn't seem too enthusiastic at first, but the moment we took the baseball bats out of the trunk, he looked like a kid in a candy shop. We fucked that car up: broke his tail lights, busted his hood, shattered his windows; ain't nothing in that piece of shit mobile was untouched.
We start driving back fast, fleeing the scene, just cracking up. "Ain't that a fuckin' hoot," Pete says, and we laugh some more. We haven't laughed that hard in a long time. So then the laughter dies down, and Pete says, "You sure that was Ron's car?"
I look at him, then start to grin, then we both start laughing louder than ever. Was it? I thought it was. But I haven't seen or heard from him in almost five years, so maybe he moved. God damn. Ain't that a fuckin' hoot.
So we're feeling that nice crossfaded buzz—just cruising with the pedal down—and damned if we didn't finish that entire fucking bottle of Jim Beam. We must have also killed an eighth of bud too. We're all numb and tingly and warm and fuzzy and not entirely sure if we've pissed ourselves or not. But one thing was for sure: we were laughing our asses off. That's the way we were: always laughing.
So then my song comes on: it's "Blinded by the Light". God, I love that song.
So I turn to Pete and I say, "Roll another joint; this is my smoking song."
"We're out of bud," he says.
"What do you mean we're out of bud?" I ask.
"I mean just what I said," he says. "We smoked damn-near an eighth."
"Well give me a cigarette," I say. "I need to smoke something."
So he hands me a cigarette, and—you're gonna love this—I'm so fucked up I light the filter. What a fuckin' riot.
So I get another one and succeed this time. I tell you, lighting a smoke while driving when you're seeing double is no small feat. So I spark the square and keep driving with my eyelids at half-mast.
Right when we get to my favorite part of the song, it happens. Right after Paul Jones tells his momma where the fun is for the last time, and Manfred Mann starts his iconic keyboard solo, our car comes to a violent halt.
We smash right into another car; I have no idea how many miles per hour we were going. Pete wasn't wearing a seatbelt—I told you he ain't got a lot upstairs—and he goes flying right through the windshield. Can you imagine that? Just broke through the glass headfirst and flew through the air.
The airbag explodes in my face, and the car crumples and shatters my leg in three places, and the empty bourbon bottle shatters and imbeds itself all throughout my busted up leg. I mean, what are the fucking chances, right?
So when I finally am able to drag myself out of the car, I see Pete lying twenty feet in front of the car dead as a fucking doorknob. I walk up to him, crying my eyes out, dragging my bum leg, and he smells rank. And—get this—he literally shit himself. I'm not making this stuff up! A complete bowel discharge! I'm screaming in tears. I'm devastated. My only friend is lying there stone-dead. I mean, what are the chances?
So now I'm sitting in a courtroom before a judge. I'm facing vehicular manslaughter, reckless endangerment, driving under the influence, and the prosecutor is pushing for life. You see, the car that I crashed into was carrying a husband and wife and their only son. The mother is still in a coma, the father only suffered a few broken bones, and their son died in the accident.
And—this is the real kicker—they were celebrating their son making honor roll again. Get a load of that! He was honor role, dean's list, top of his class, just like I used to be. What are the fucking chances?
My mother is clinging to my father, and in both of their eyes it's Niagara Falls. They're sobbing and holding each other for support. My only real friend is now being turned into soil by hungry worms.
And then—get this—the judge, he leans over and asks me, "What happened to your brain?"
Now ain't that a fuckin' hoot.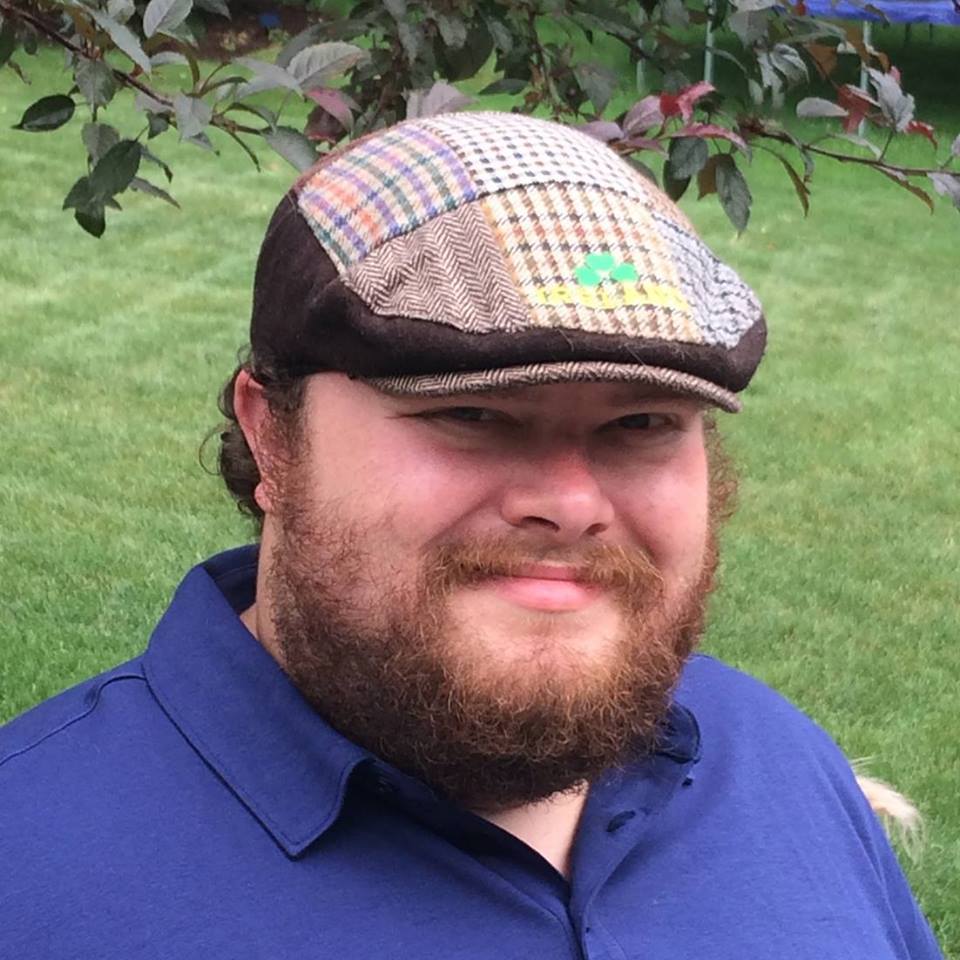 Liam Moran has been published in Coffin Bell Journal and Ripples in Space and his novels, 'Saving Fiction' and 'Love is Delusional', are available on Amazon. Originally from Levittown, New York, he now resides in the suburbs of Chicago. He invites fans to follow him on his Facebook page @LiamMoranAuthor or on his website at amazon.com/author/liammoran.
Nightmarish Nature: Vampires Among Us
This is the kickoff to a new series exploring nature that is kind of horrifying, at least in ways. Our first subject is Vampires Among Us. There are lots of animals named for vampires, sometimes due to folklore and sometimes for their appearance (like the Vampire Squid), but most of these animals don't have blood sucking tendencies.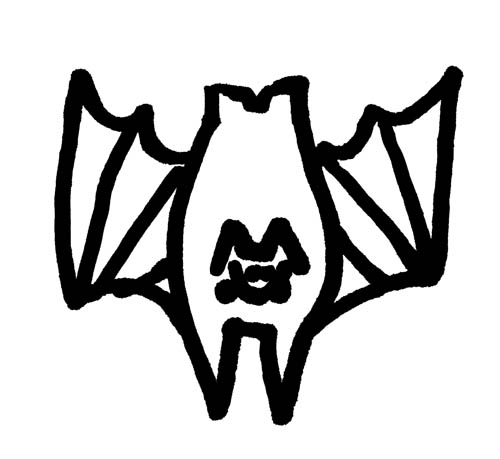 Bats & Birds
There are legit vampire leaf-nosed bats in Central and South America that drink blood. They feed on mammals and are often shown to feed on livestock. They'd be kinda cute if they weren't so creepy. There are also vampiric birds: some finches in the Galapagos have developed the taste for blood of other birds, mainly seabirds that flock to the islands to raise their young.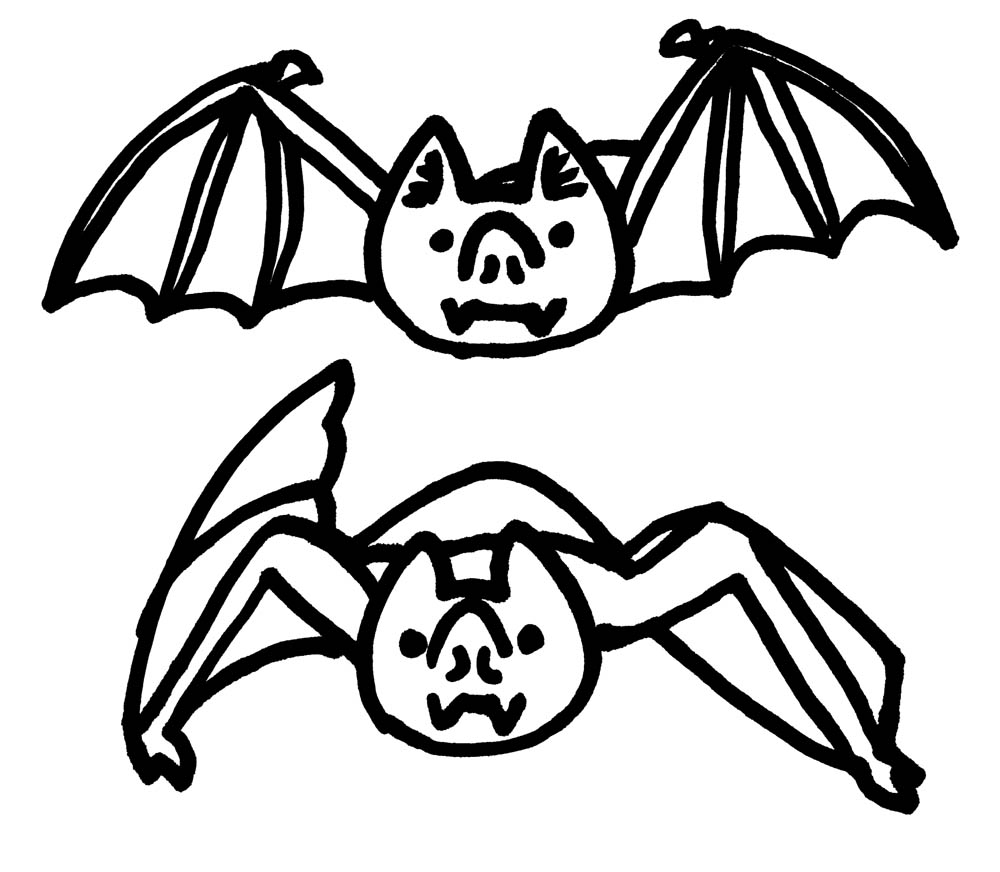 Leeches & Lampreys & More
And then you get into leeches and lampreys and other denizens of the water that are known to attach themselves to larger creatures and drink their blood. Leeches were even believed to have medicinal value (and still are in certain circumstances). And there are also numerous plants that are known to be parasitic and feed on other plants, wrapping their roots or vines around others to steal nutrients.

Spiders
Now I'm going to drift off into the realm where this becomes truly horrific. Spiders. Now, spiders aren't vampires per se, seeing as how they actually kill their prey – they don't just feed off of it while it remains living and wanders about its business. But because of their structure, they cannot eat solid foods, so they have to inject their prey with enzymes to liquefy it so they can slurp it out like a protein shake. That's sort of vampirism on steroids if you ask me, just the kind that no one is coming back from.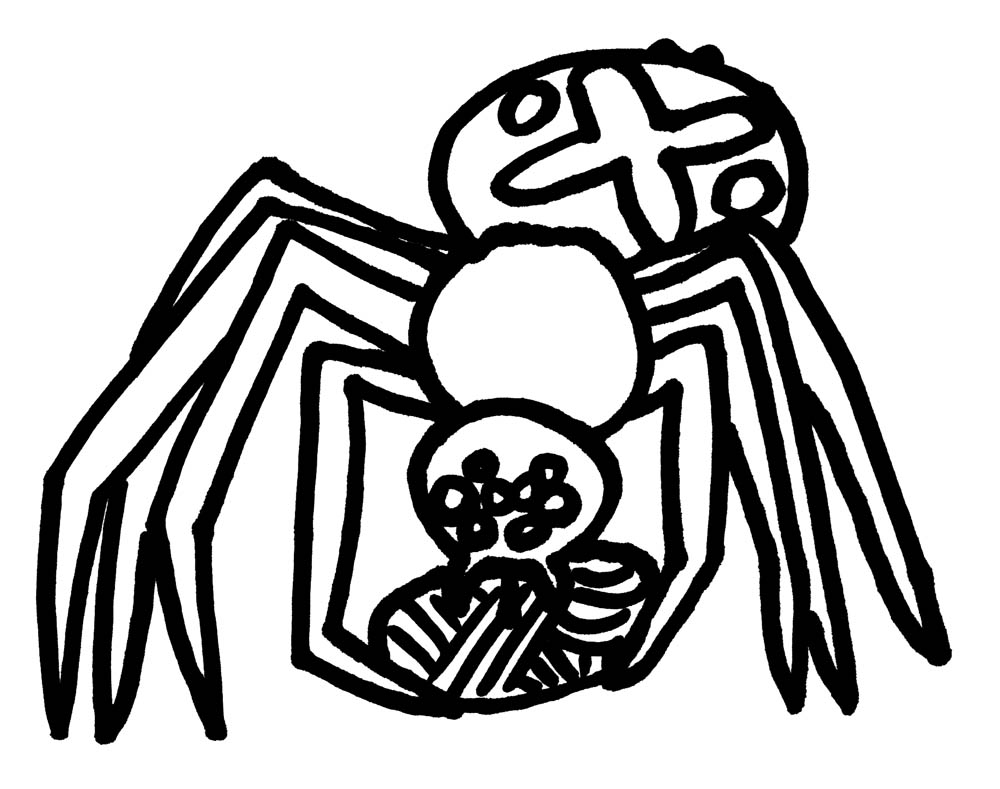 Bloodsucking Bugs
But let's get back on topic. Now let's consider mites and ticks and fleas and mosquitoes and the like. Some drink blood for their survival; others do so as part of their reproductive cycle (like mosquitoes which otherwise eat fruit and nectar but need the extra protein from blood to grow their eggs).
Ticks need to feed on blood once at every stage of their life cycle and can pick up diseases along the way (like Lyme Disease) but don't always do so. Different ticks are more likely to come in contact with different things and often humans are not their preferred meal but they are opportunistic and will feed on whatever is available when necessary. Symptoms of illness from tick bites may take years to develop and can have really weird side effects (like the allergy associated with Lone Star Ticks which makes a person unable to consume mammalian flesh).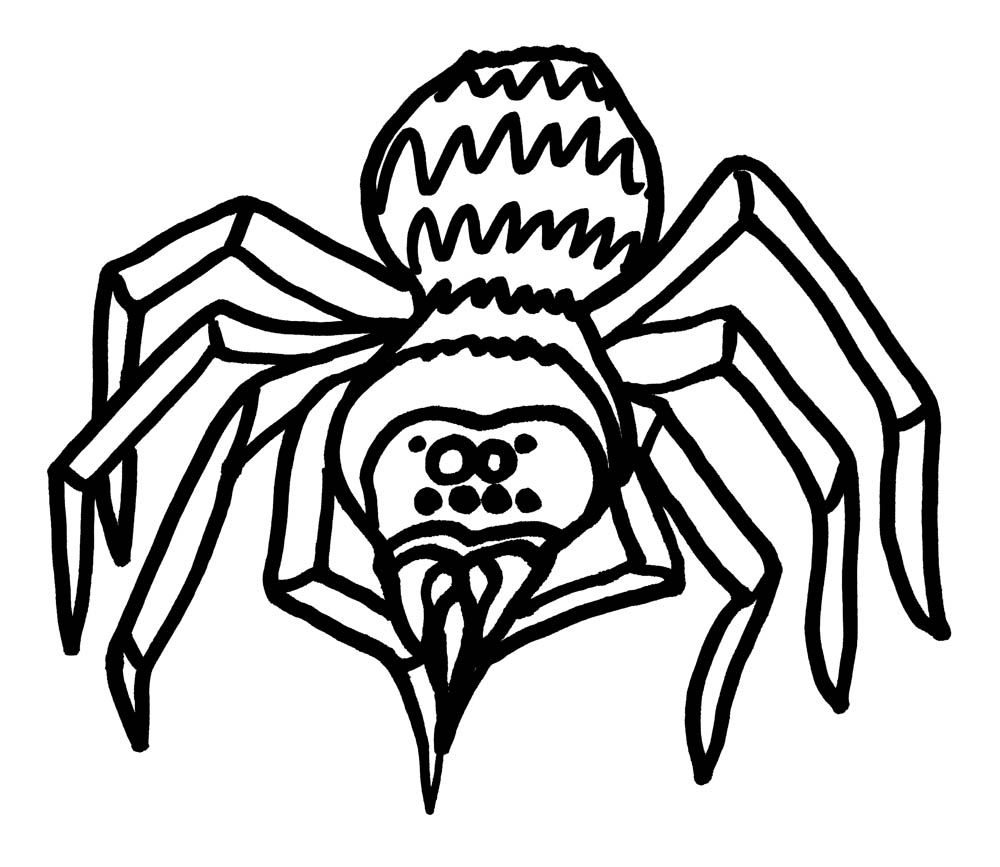 Anyway, here are some brief glimpses of vampirism in nature. Thank you for joining us for Nightmarish Nature and may you avoid getting bitten by any true vampires among us… And I still think spiders take first place in the creepy eating category here, even if they aren't technically vampiric.
Buried Treasure by "Dread Pirate" Jennifer Weigel
This story came to me in a sort of roundabout way from a rather unusual source. So I thought I'd share it with you, dear readership, and see if you can make heads or tails of it. – Jennifer Weigel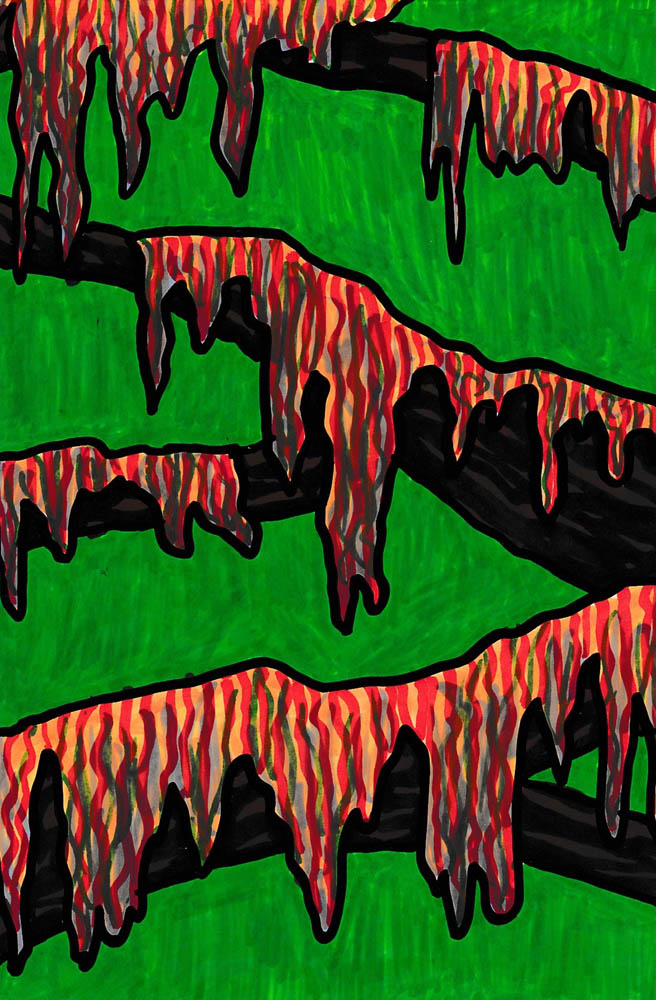 Dread Pirate Rum Tum Tugger could tell this was the right spot.
The site, beneath the sweeping limbs of the Live Oak, Spanish Moss swaying gently in the breeze, was a perfect match to the crude map he had bought off that soothsayer Deuteronomy.
The earth moved easily, as if it had been excavated previously. He dug in with greater fervor with each swipe. The sandy soil gave way to reveal something hard. He scooped and smoothed the remaining detritus from the surface as he uncovered a box.
The carton was simple.
No markings; no ornamentation; no writing. Just a plain cardboard crate, brittle from having been buried for so long but still sturdy. He hoisted it from its burrow.
"Ha HO!" he shouted to the passing breeze, rousing a small cloud of birds that erupted from a nearby thicket. They captured his attention for a moment, but he quickly refocused and returned to his task.
The box was locked but no difference.
Any self-respecting ruffian like himself could pick a lock in seconds. And he did so with panache, as was his way. He pried the lid open and licked his lips.
Inside was the legendary Kernel of Eternal Life, a small sparrow's heart, still beating.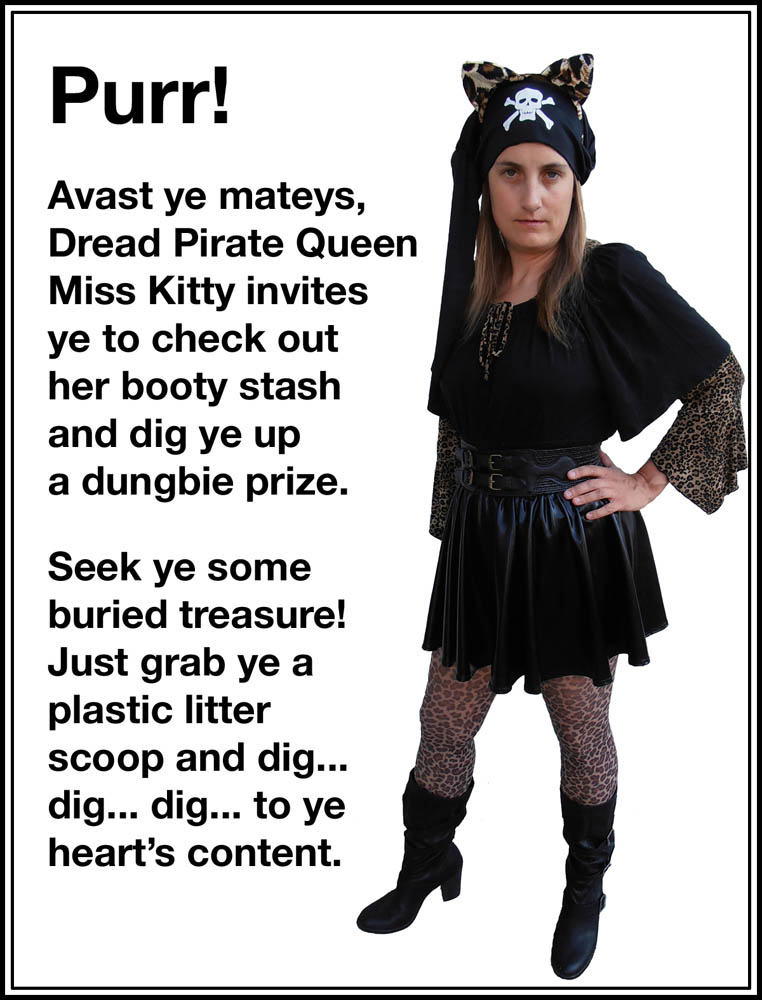 Artwork description: Myself as Dread Pirate Queen Miss Kitty wearing black bell sleeve shirt and black vinyl skirt with strapping leather belt over leopard print shirt and tights, with strapping leather boots, pirate head wrap and leopard cat ears.
Image text reads: Purr! Avast ye mateys, Dread Pirate Queen Miss Kitty invites ye to check out her booty stash and dig ye up a dungbie prize. Seek ye some buried treasure! Just grab ye a plastic litter scoop and dig… dig… dig… to ye heart's content.
---
I created this image for a promotional poster for a performance piece in a charity art show in which I, as Dread Pirate Queen Miss Kitty, hawked a carnival sideshow style sidewalk installation. For a mere $5 donation to the animal shelter the show supported, gallery goers could dig around in a kiddie pool full of litter to find a prize: a cheap plastic trinket from the dollar store. I had some takers, including one kid who seemed to really enjoy the digging and whose parents were all in, saying "You know, you can totally do that at home too."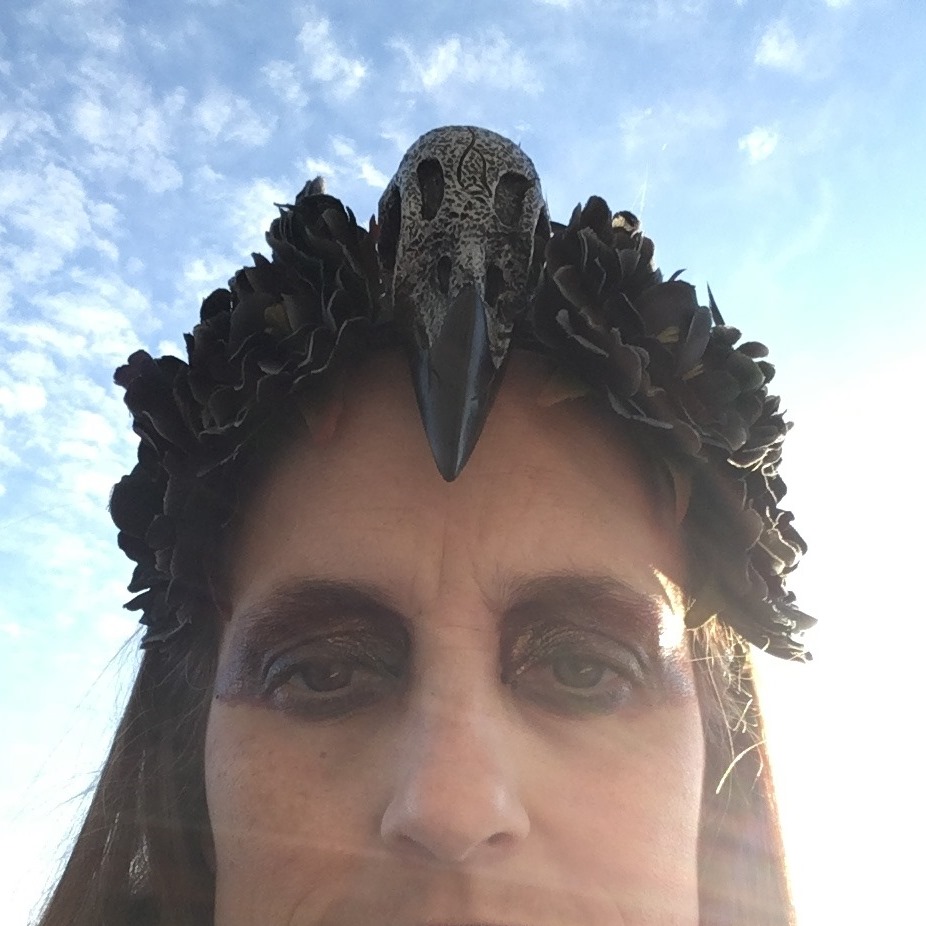 For more cat antics, we invite you to read C-2747's logbook here on Haunted MTL. Feel free to check out more of Jennifer Weigel's work here on Haunted MTL or on her writing, fine art, and conceptual projects websites.
Queen of Everything Mother's Day Wishes
Happy Mother's Day to the Queen of Everything… nothing gets by you.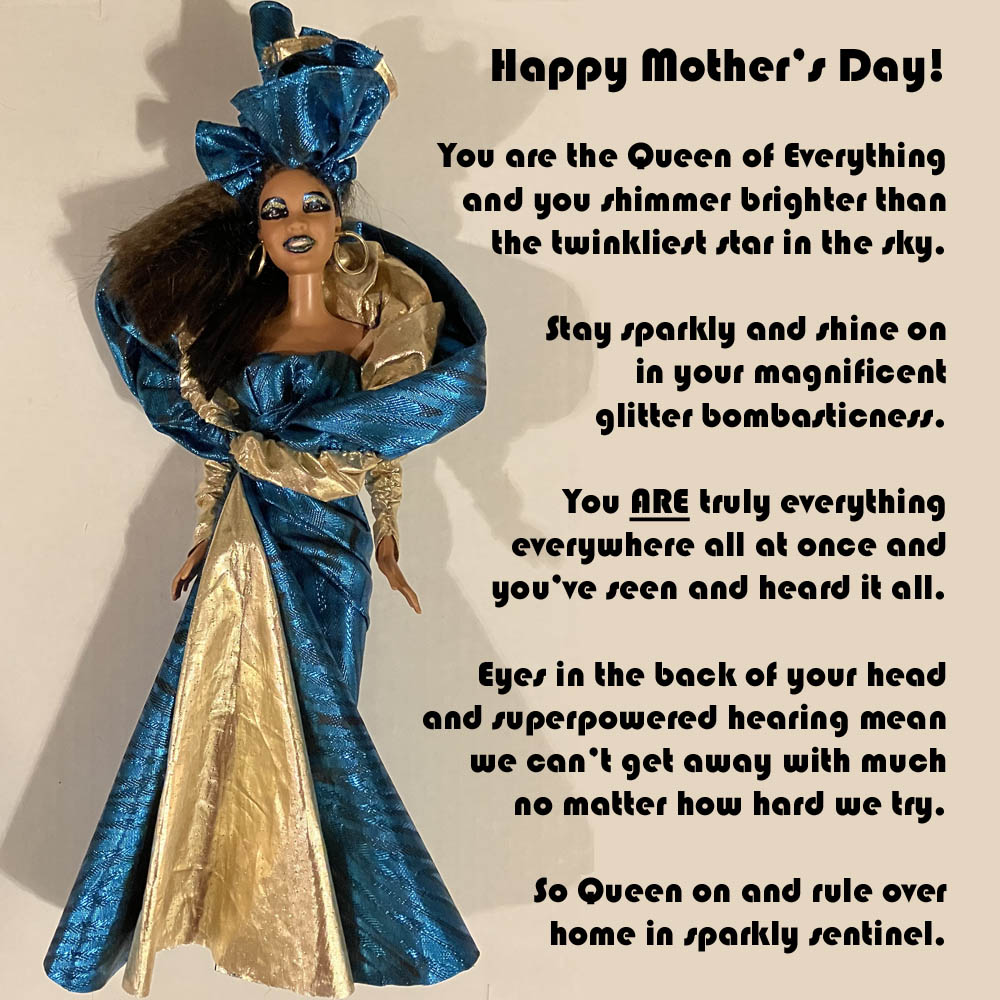 Artwork description: A Happy Mother's Day card featuring a picture of a Nefertiti doll with swooping hair, glitter makeup, and elaborate gold and blue headdress and evening gown.
Image text reads: Happy Mother's Day! You are the Queen of Everything and you shimmer brighter than the twinkliest star in the sky. Stay sparkly and shine on in your magnificent glitter bombasticness. You ARE truly everything everywhere all at once and you've seen and heard it all. Eyes in the back of your head and superpowered hearing mean we can't get away with much no matter how hard we try. So Queen on and rule over home in sparkly sentinel.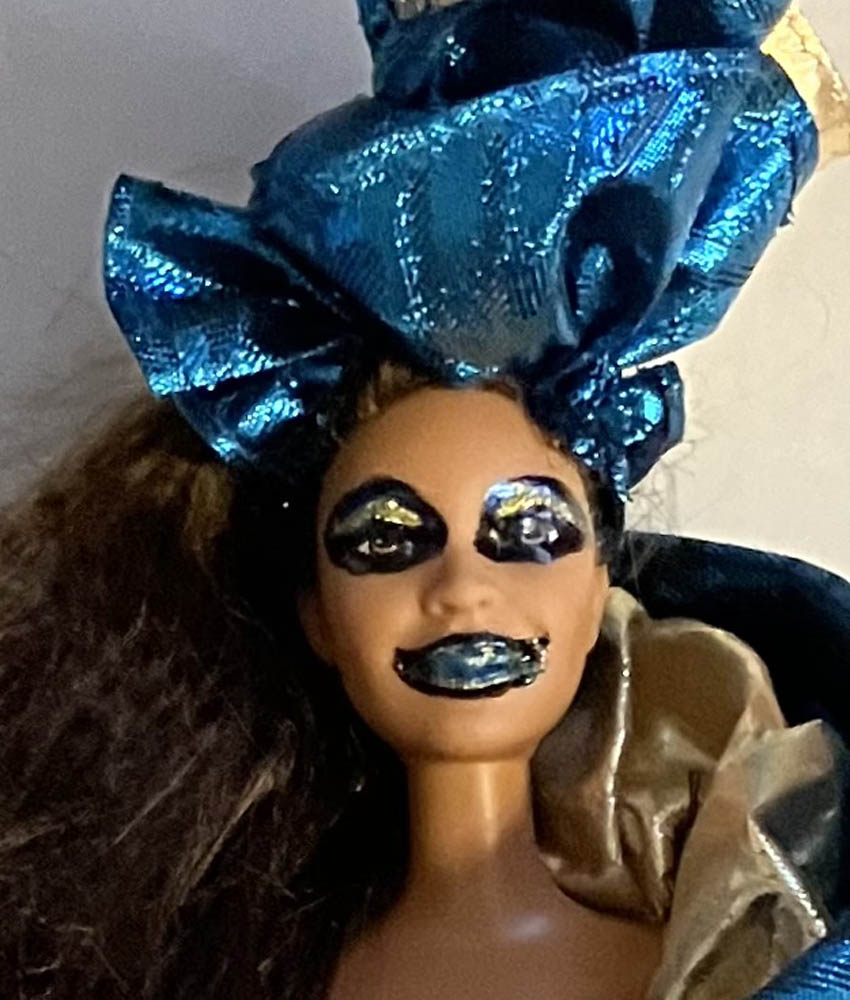 And may this be a testament to why us kids shalt never get you out of bed too early or run amok while you are getting ready to start your day… Because being the Queen of Everything takes planning and preparation…
Feel free to check out this Mummy Dearest Mother's Day card from 2021 here on Haunted MTL.