Spooky tree branches loom ominously, foreboding unspeakable horrors. Dereft of leaves, swaying slightly. Waiting for the right time to strike. Lurking…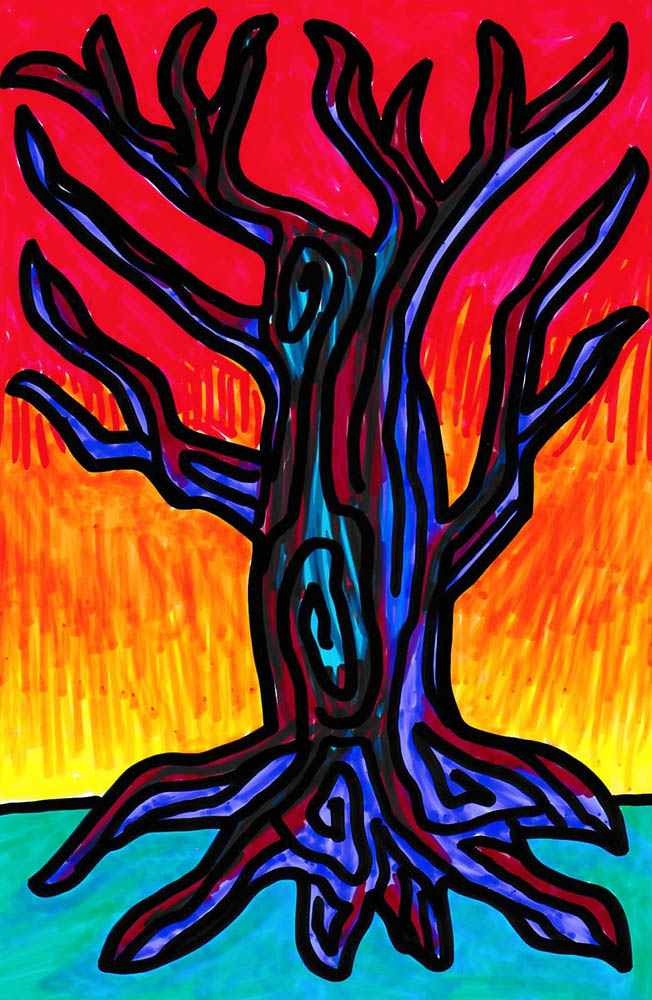 The sky is alight with flame in the distance. The tree waits.

Shifting between dimensions, we enter the nether regions, another world in time and space, beyond life, beyond death…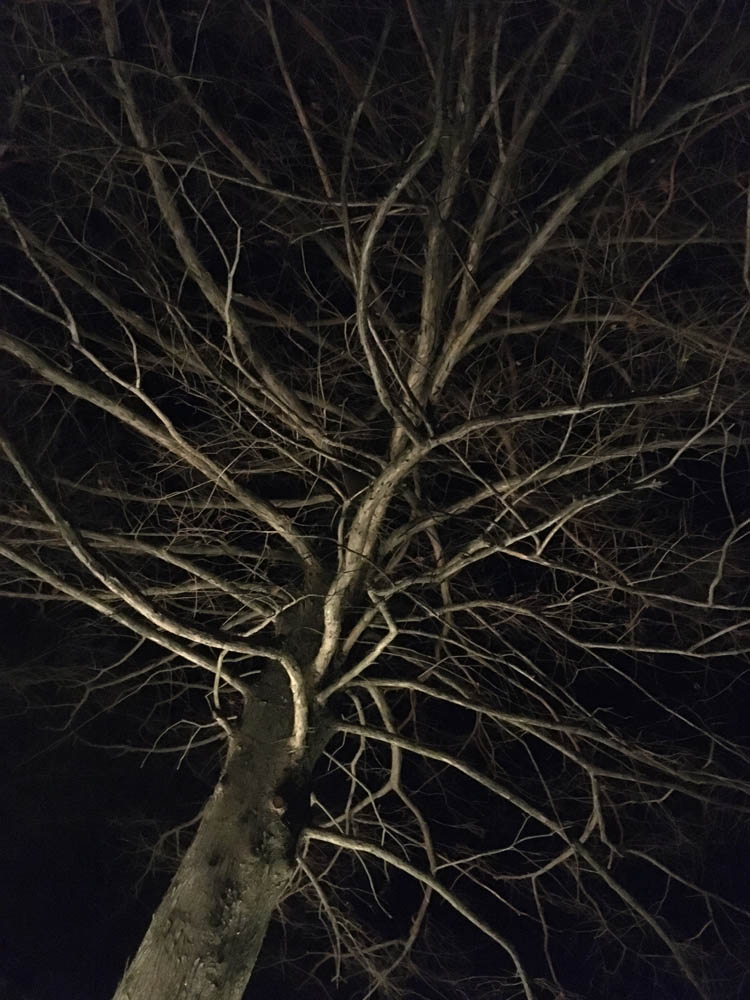 The tree exists in both spaces, here and there. Rooted in both realities…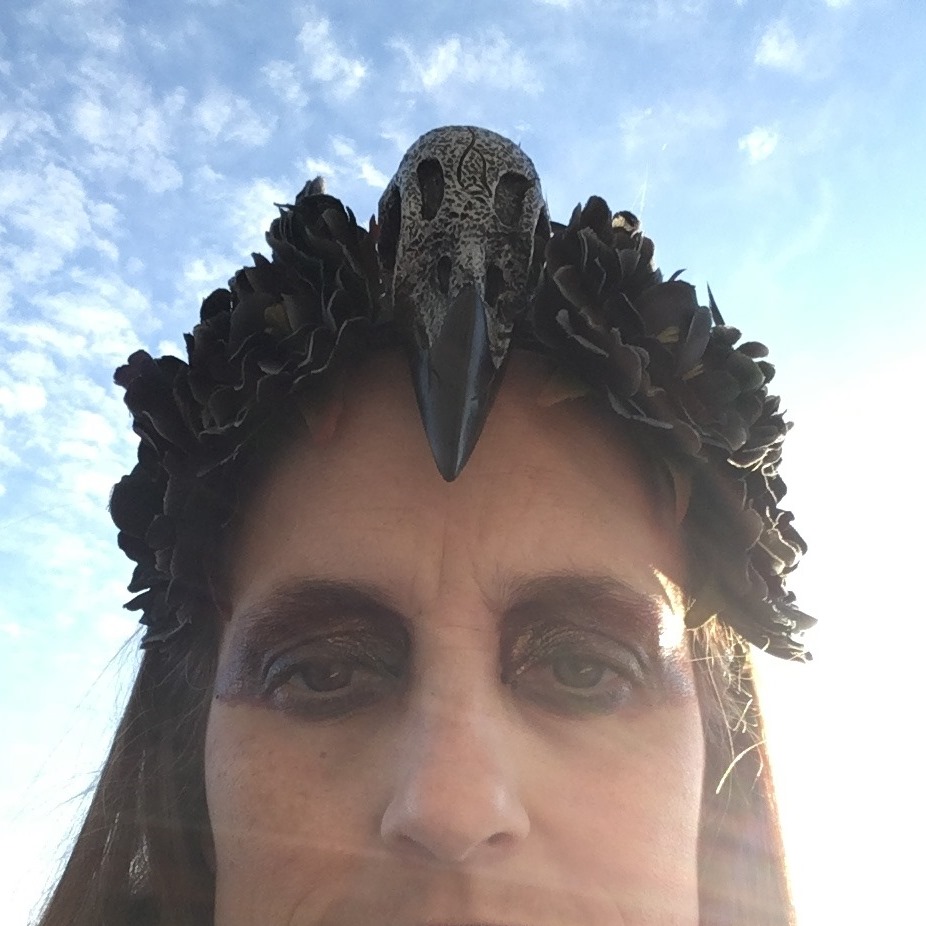 Jennifer Weigel is a regular contributor on Haunted MTL. Check out more of her art here.