This one is a doozy as the Demons cover Sleepaway Camp, Black Friday, and Alien. We have Court Court coming in with the old (and the making Jimbo cry since he didn't realize how OLD that movie really is…) and the New with..oh god..no…Doctor Payne…with Black Friday and then then blue (it made Jim scared for 40+ years!) with Aliens. All that and more on the next Streamin' Demons.
Sleepaway Camp; Black Friday; Alien (where to buy–all links are sponsored)

Cadaver (2020), a Film Review
Cadaver (2020) is a Norwegian post-apocalyptic thriller directed by Jarand Herdal and currently available on Netflix.
Cadaver (2020) is a Norwegian post-apocalyptic thriller directed by Jarand Herdal. This unrated film stars Thorbjørn Harr, Gitte Witt, and Thomas Gullestad. As of this review, the film is available on Netflix.
After an apocalyptic event, the survivors endure in a hopeless world. Among these survivors are Leonora (Gitte Witt), Jacob (Thomas Gullestad), and Alice (Tuva Olivia Remman), a family fighting the hopelessness of a lost world. Leonora desires to keep her daughter (Alice) hopeful, and when a theater opens in their decrepit city, she thinks she has found the solution to their despair. However, they will all soon learn how desperate people have become.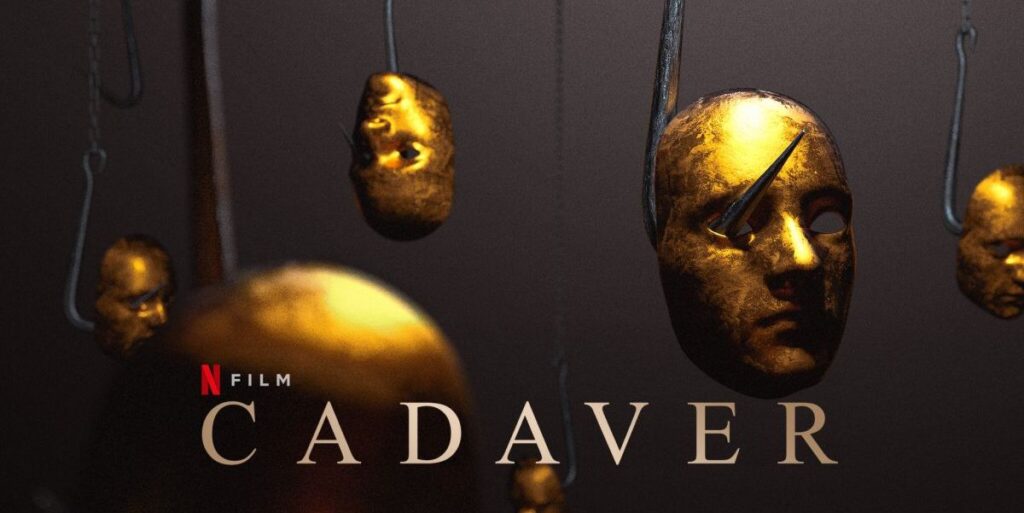 What I Like from Cadaver
Cadaver takes on a unique focus for a post-apocalyptic movie. While most in the genre tackle the question of where you find hope, the theatrical lens is not one I've seen before. It blends these two unique environments together for a pleasant concoction. As a fan of the post-apocalyptic genre, I must admit I find my niche in the everyday lives of someone in such a world.
Leonora's (usually called Leo in the film) dreamer nature in this horrendously hopeless environment creates a sympathetic contrast. This dreamer nature doesn't excuse some of her choices, but she evokes sympathy. While most post-apocalyptic entries provide this balance of hope and survival, Leo's creativity and passion for the arts give her hope and a more focused ideal.
The relationship between Leo and her husband also creates a nice contrast, as Jacob plays the rationalist and survivor. In this decision, both characters provide that post-apocalyptic dynamic of survival and hope. These interactions allow both actors opportunities to create friction as they pull the plot from their differing perspectives.
I had the chance to listen to the dubbed version, which sounds good. I'm not much for dubs, especially on Netflix, but they did Cadaver with respect and a focus on quality. At the very least, it's competent and doesn't distract from the viewing experience.


Tired Tropes and Trigger Warnings
As hinted at earlier, there are some dumb decisions in the plot. While many fall within character traits, the actions don't escape criticism. This flaw becomes incredibly repetitive when characters make the same mistake.
Implied suicide occurs throughout the film with one shown incident, but there are circumstances that change the context slightly. A world this bleak invites this depressive and dangerous state as a normality. However, one should prepare if this is a trigger.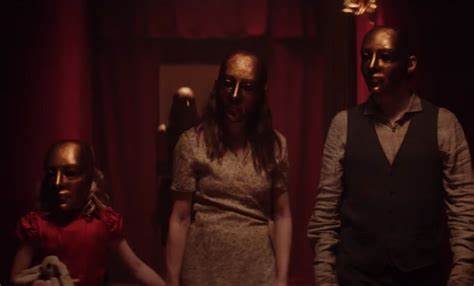 What I Dislike or Considerations for Cadaver
Again, some decisions had me roll my eyes and endure the plot. This reaction isn't exactly the experience I seek out in my horror. It's more haunting to make sensible, or even intelligent, decisions and still endure unavoidable or unforeseen consequences.
It's likely that nothing in Cadaver surprises you, which underutilizes the interesting premise. There are unique elements, certainly, but never a twist I didn't see coming. It's in that execution that Cadaver falls flat and fails to engage a viewer.
The film doesn't exactly haunt the viewer, but the bleak world effectively depicts the hopelessness of a post-apocalypse. Don't expect much genuine horror, but you can expect an appropriately uncomfortable and unnerving experience. In short, viewers of Cadaver likely want a unique twist in their post-apocalypse, not a traumatic horror.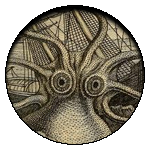 Final Thoughts
Cadaver remains a unique viewing experience by adding a slight twist to its post-apocalyptic story. While not a haunting masterpiece, this bleak film will have you feeling the characters' struggle. While lacking sensible decision-making skills, they are certainly sympathetic survivors struggling in a hopeless world. If this is your niche, it's certainly worth a view.


(3 / 5)
Wheel of Time, What Might Be
Episode three of Wheel of Time was easily my favorite so far. It's dramatic, dark, and speaks to the growing concerns about evil invading the world.
Let's discuss.
The Story
Let's begin with Nynaeve. After showing little to no progress, Liandrin thinks she's ready to go through the Trial of The Arches. This is an initiation that all Aes Sedai have to go through to become a sister. It's dangerous, not totally understood, and doesn't have a great survival rate.
One would think some cooler heads would prevail and not let the very new person do this so early. Especially since Nynaeve seems to have some issues with impulse control.
But she goes into the trial, seeing first a scene from her childhood where her parents are attacked.
The point is to walk back through the arches, leaving her family behind. This she does, but doesn't look very happy about it. Her second trial involves finding herself back in Two Rivers, where a horrible plague has ripped through the people. Again, she has to walk away from the people that she cares about and come back to reality.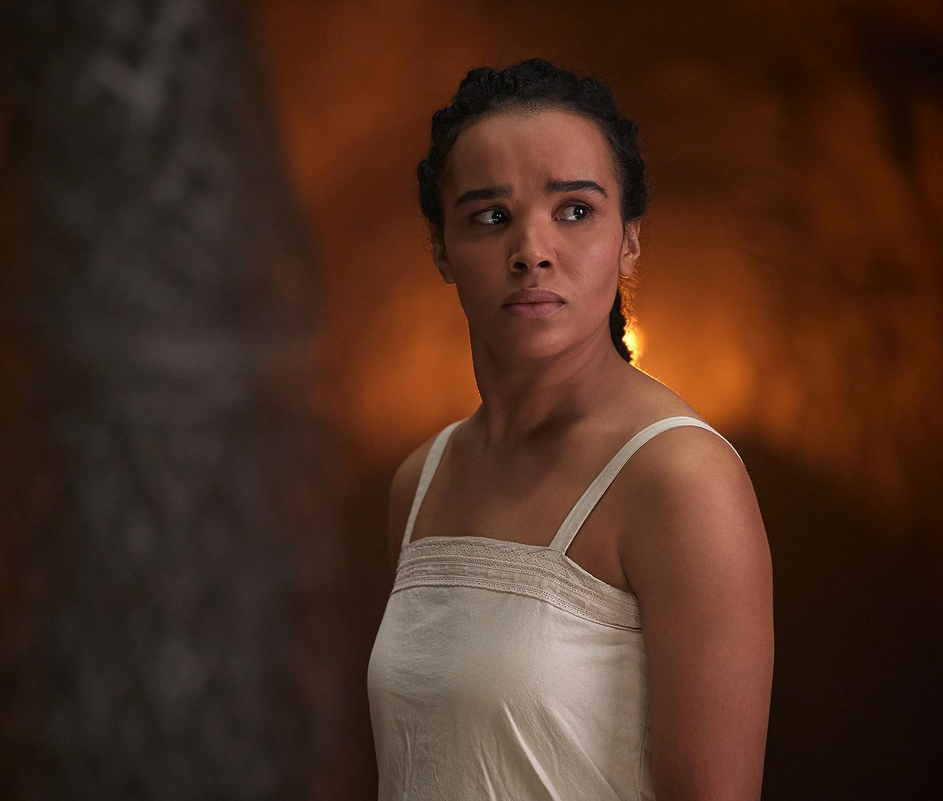 The third test is a little more tricky. It appears that Nynaeve comes back covered in blood, with no memories of what happened.
Terrified, she runs from the castle only to find Lan waiting for her.
In the real world, where Liandrin and the others are waiting for her, she simply never returns.
This shakes Liandrin. She decides she's done holding Mat against his will, and lets him leave. Excited, but also smelling a trap, he takes Min with him.
Still not sure why she had him to start with, but I guess it's cool that she let him go.
Meanwhile, Rand is working with a familiar face at his hospital. It's Logain, who we might remember as the false dragon from season one.
Rand would love some advice about channeling as a man. But it appears that Logain might really have lost his mind.
What worked
My favorite scene in the episode was the one involving Perrin and Lady Suroth. This scene was perfect.
First off, the character design for Lady Suroth was just perfect. Without moving more than a hand and the crook of her mouth, she manages to be terrifying.
The massively scary nails help, as does the headdress that is both beautiful and reminiscent of an insect. The sort of insect that seems likely to bite and lay eggs under the skin of a victim.
Her absolute authority was terrifying. Uno certainly learned that.
What was more scary, of course, was who was standing next to her. Does she think she's the one in charge? Or is she perfectly clear on where stands?
What didn't work
One thing that I don't love about this season is, unfortunately, not likely to change. It's true in the books, and it's true in the show.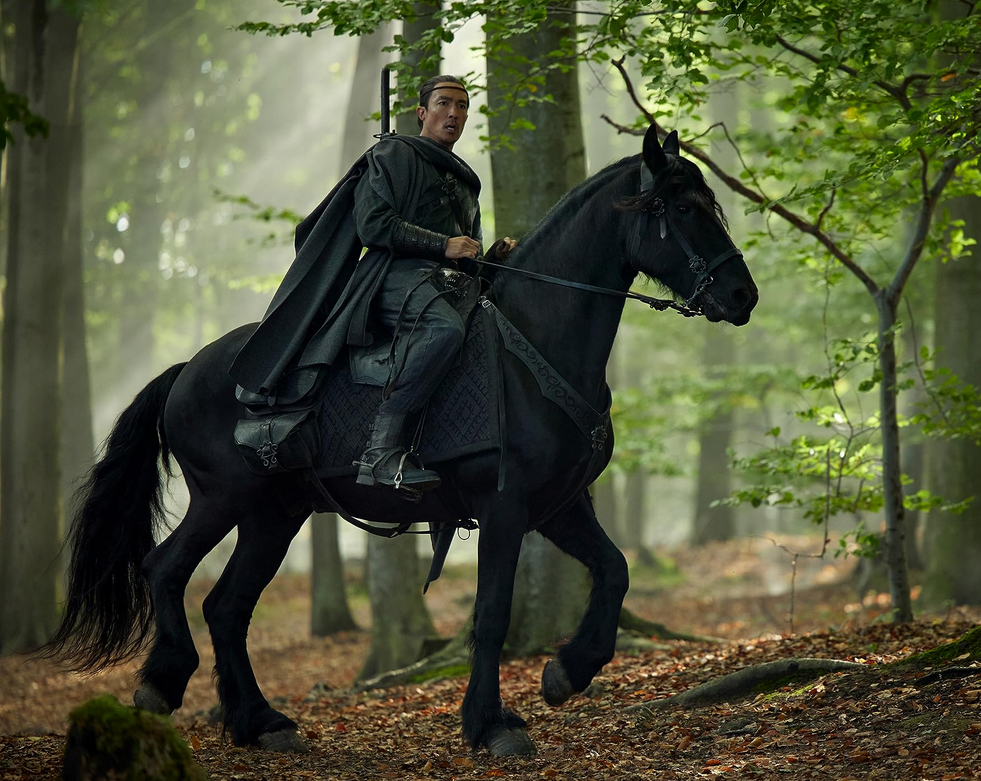 The ensemble cast structure doesn't work for me.
It fractures the story in too many directions. It's too busy, there's too much going on. At the same time, there isn't enough going on with individual characters for me to establish an interest in all of them.
I care what's happening with Egwene and Nynaeve. I care what's happening with Perrin.
I don't care as much about Rand right now. And she wasn't as involved in this episode, but I don't care about what Moiraine is going through either.
That could be because the world is coming to an end and they're refusing to be team players. But maybe that's just me.
Overall, this was a fun episode. It feels like pieces are being put into place. The characters are getting ready for something big. Something that we can only see the beginnings of.
Something that they clearly don't think they're ready for. 
(3.5 / 5)
Nightmarish Nature: Cannibalism
Let's return to explore more Nightmarish Nature, shall we? This segment focuses on cannibalism, as we generally find it icky / taboo and because it's more common than you might think. There are many different reasons that different creatures engage in cannibalistic practices. Energy waste doesn't last long in nature; gaps are filled as things evolve to utilize whatever resources are available to meet their own needs. C'est la vie (light up another cigarette). In any case, the challenge to the cannibal lies in determining kinship and not accidentally erasing their own line or progeny, thus decreasing their likelihood for survival over generations. Oh, and in avoiding those pesky prion diseases…
Resource Driven Cannibalism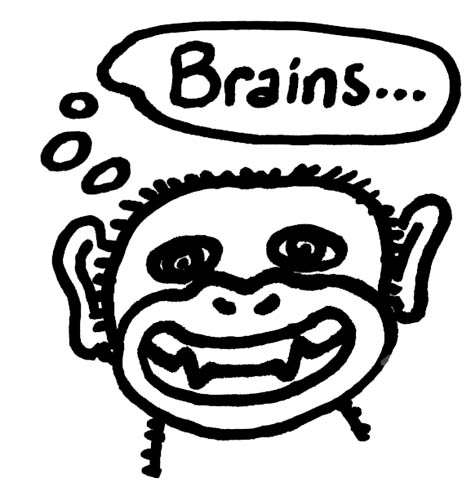 Resource driven cannibalism can occur when competition for resources is high. This may be due to scarcity, with individuals taking to eating each other to avoid themselves starving to death (with those consumed either still alive and killed to this end, or eaten after death of other causes). Or it may be outside of the cannibal's control, considering the spread of Mad Cow Disease from feeding beef meal harboring the prion disease (and parts from other mammals like sheep) to growing cattle to save money, 'cause it's not like the cows were allowed to order whatever they wanted. Or it may be due to direct conflicts with other groups of the same species, either due to competition for resources, mating rights and/or territory. These behaviors have been noted in mostly male chimpanzees raiding other groups, which have even been documented as all out wars against other males in neighboring bands, campaigning to eradicate all outside of their ranks.
Social Demonstration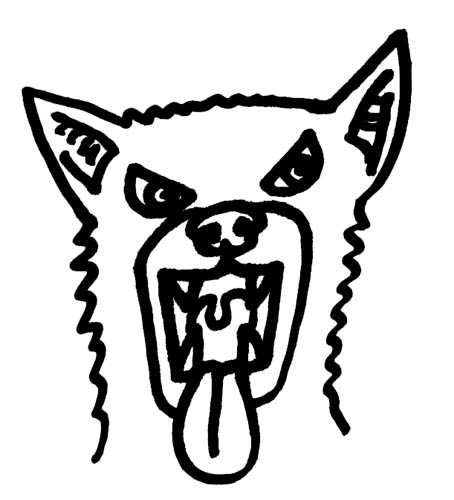 Thinking about chimpanzees, males are also documented to gang up on alpha males seen as too controlling or sadistic, with groups of younger males attacking and rendering the alpha male to pieces, often consuming his flesh and blood in the process. This can upend established hierarchies to replace them with new structures, for example with a new male taking on the role of leader. But cannibalism can also be used to reinforce existing hierarchies, as seen in African Wild Dogs wherein the dominant pair will kill off any offspring that other dogs may have birthed so that the pack will focus on raising only the alpha pair's pups, thusly reestablishing and enforcing social structure while ensuring the best survival chances for the pups raised by channeling all resources to the one brood.
Infanticide & Filial Cannibalism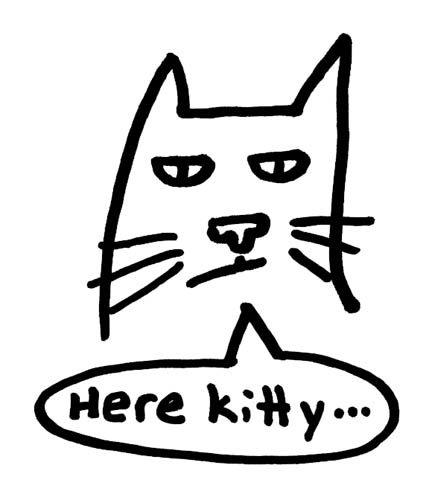 Like African Wild Dogs, other parents may also eat their offspring, or better yet their rivals' offspring. Stillborn or unhealthy offspring may be consumed, or just any that they can get their hands on at birth. (Again with the young male chimpanzees…) Some creatures enter into cycles wherein smaller individuals are more vulnerable to predation by larger ones both within and outside of ones own species, as is seen among many fishes with eggs and smaller fishes playing an important role as prey to larger ones. Other creatures may engage in these practices to reduce competition (for themselves and/or their offspring) and/or increase opportunities to mate. Male cats are notorious for killing kittens that are not their own in order to bring females into heat again sooner, potentially increasing the likelihood of mating with said females themselves while decreasing future competition. Win-win! Female cats must take great care to hide their kittens in order to protect them from males as much as other predators, and can have kittens by different fathers within the same litter in order to increase their kittens' overall survival as a group with father cats more willing to accept kittens when their own kin are present.
Sexual Cannibalism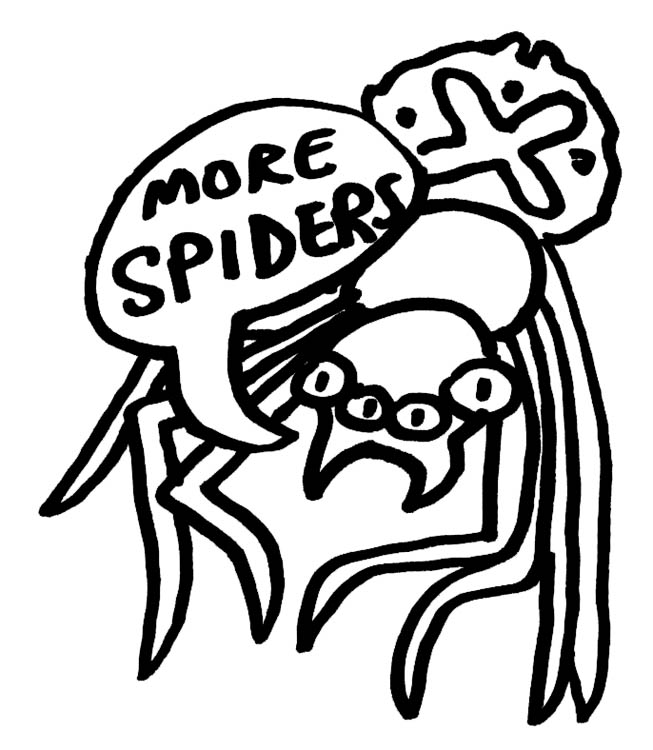 Mantids and spiders are especially known for sexual cannibalism, with larger females consuming males during copulation, but this is not always linked to vast size differences and does not appear in every species. Females who engage in this practice may have healthier eggs in larger clutches, thus increasing the survival likelihood of more of their offspring. Sometimes the risk to the male suitor of being mistaken for another species by an aggressive would-be mate is high, and various rituals have developed within certain species to help avoid such mistakes and entice the female to mate. Male spiders are known engage in elaborate dances, movements, tapping and silk spinning rituals to avoid being eaten pre-copulation or at all. It's a hell of a lot more involved than a good pick up line and a well-timed drink, as you can see here.
If the above video doesn't load, you can find it on PBS YouTube here.
Thank you for joining us for another exciting episode of Nightmarish Nature. If you enjoyed this, please feel free to check out these previous segments: