When you clicked on this article about Garth Marenghi's Darkplace, it was no accident. Somewhere, deep in the crevice of your little soul, you knew that you needed to learn (or be reminded of) a show that is – dare I say it? So many people have said it. I guess I'll say it: fantastic and criminally underrated. My boyfriend showed me Garth Meringhi's Darkplace a year before we started dating and I loved everything about it, it is one of my favorite things I've watched. (Does this mean the show laid the grounds for the foundation of our romantic relationship? Probably not, but possibly yes.)
Let me welcome you to Darkplace.
Who is Garth Marenghi and what is Darkplace?
Garth Marenghi's Darkplace was a 2004 British horror comedy series that aired on Channel 4 for six 30-minute episodes. It was a show-within-a-show, in which the characters Garth Marenghi (Matthew Holness) and Dean Learner (Richard Ayoade) filmed commentary tracks on their show Darkplace. The show features Marenghi, a self-proclaimed "author, dream weaver, visionary, plus actor," and his publisher, Learner. Starring alongside the two men are Todd Rivers (Matt Berry) and Madeleine Wool (Alice Lowe). It is a show of soap opera styled filming, 80's horror themes, and narcissistic artists.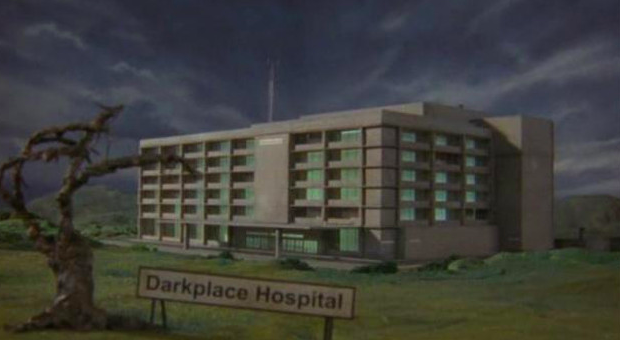 Darkplace tells the story of four doctors working in Darkplace Hospital, a building located directly above hell. Strange things happen here; men give birth to giant eyeballs, humans turn into vegetables, a doctor can see into the future, the portal to hell is opened more than once.
Each episode begins with Marenghi reading a paragraph from one of his books, followed by a self-praising, bombastic monologue. The title sequence begins, first with a parody of The Twilight Zone and then jovial, sitcom-styled opening credits.
"Garth Marenghi? Doesn't he write that horror crap?"
Garth Marenghi's Darkplace is a parody in every sense of the word. The show is filled with plot holes and unresolved conflicts that are never brought up again. One example is with the commentary tracks, in which everyone but Wool provides interviews. The show suggests that she is possibly dead and one of the men are responsible for her disappearance, but we never find out the full truth.
The sound design is also wonky as hell, particularly with Rivers' consistent off-synch dialogue. The set is shoddy and falls apart on camera, the editing is all over the place with various props popping up without explanation, and the characters are less than qualified actors. The show is masterfully chaotic, and you can get a little taste of the chaos with this original TV trailer below:
The Verdict
Garth Marenghi's Darkplace is one of the funnest television series I've seen. The actors (the real actors, not the fictional ones) excel at playing multiple versions of these characters. Their jokes are unpredictable, their deliveries are pristine. It is something I recommend anyone, horror fan or not, to give a chance. It is a shame the series ended so early, but you can watch all six episodes for free on YouTube or Amazon Prime.

(5 / 5)
Hey you!
Yeah you!
Are you tired of working all the time? Why don't you check out some more TV shows to watch at work and get paid to have some fun? Screw those spreadsheets, it's time to party. If you absolutely cannot do that, you should still check out what we're watching here at Haunted MTL and add some of these horror goodies to your watchlist.
A House on the Bayou, A Film Review
A House on the Bayou is a 2021 fabulistic horror film written and directed by Alex McAulay, starring Angela Sarafyan and Paul Schneider.
A House on the Bayou is a 2021 fabulistic horror film written and directed by Alex McAulay. This unrated film includes the talent of Angela Sarafyan, Paul Schneider, and Jacob Lofland. Currently, the film is available to DirecTV, MGM Plus, fuboTV, and Paramount Plus.
Despite her husband's infidelity, Jessica Chambers (Angela Sarafyan) wants to make things work on her terms. John Chambers (Paul Schneider) seems keen on building back that trust. However, during their family getaway meant to mend the relationship, they are a long way from okay. Unfortunately for them, their bayou seems to bring unwanted locals who grow more malicious and push them further. Yet, the graver the situation, the more suspicious the circumstances.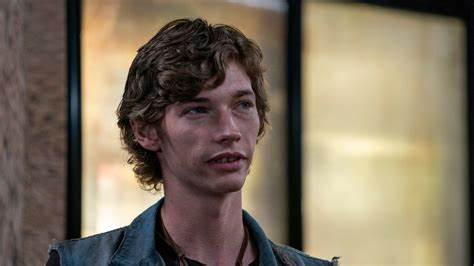 What I Like
As a sucker for modern fables, I enjoy the concept of a mysterious bayou as a setting. Bayou themselves seem mystical, barring the mosquitos. While I feel like there could be more, considering the natural environment, it creates some of that mystical allure.
Jacob Lofland's Isaac makes for an interesting antagonist, adding layers of mystery that give the actor a lot to work with. Adding to the performances are Angela Sarafyan and Paul Schneider themselves, who play off each other and have interesting arcs.
Paul Schneider's John, specifically, plays a manipulative and passive-aggressive husband admirably–if such a word is appropriate. The most interesting scenes are how he effortlessly poisons their daughter against the mother. It can be so subtle I thought it was unintentional, but it is certainly intentional.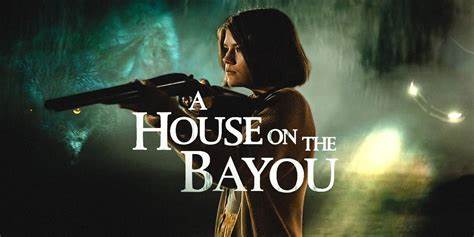 Tired Tropes or Trigger Warnings
I indicated that John is manipulative. While it makes for an interesting character, those with similarly toxic relationships under their belt should keep this in mind.
While Lia McHugh plays her role to perfection as the daughter, Anna Chambers, she really has little to work with. The character is little more than a moody teen.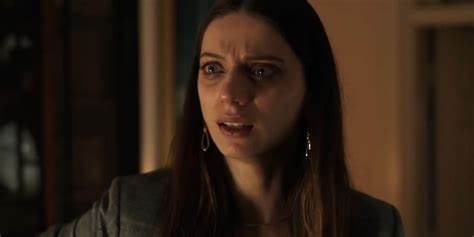 What I Dislike
A House on the Bayou doesn't attempt to impress you with any special effects or mysticism, which is fine in theory. However, the film could have used more mysticism to add to the point. I imagine this may stem from a low budget, but there are ways to add mystery and atmosphere on even a micro-budget film.
A few poorly designed scenes lacked depth or context, missing those key elements to make sense.
The fable itself could have used more build-up. A House on the Bayou opts for explaining everything at the end, which never feels satisfying. The story becomes shallower because of this decision, where dropping hints and withholding information remains a more effective strategy. The tired line of "show, don't tell" comes to mind.
The chemistry, or lack thereof, between Lia McHugh and Jacob Lofland's characters makes their subplot vastly underwhelming. I don't blame this on the performance but on the writing and perhaps Anna Chambers' already underwritten character.
As a horror film, A House on the Bayou is lacking. While it has its moments, you will likely struggle to flinch at the scenes. I suppose it strives to unsettle you with the concept, but this lacks that effective execution that makes something like Midsommar so revered.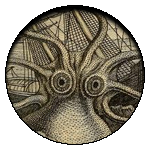 Final Thoughts
A House on the Bayou has an interesting concept but lacks the resources to commit to anything exceptional. There are other potential fabulistic horrors to choose from. However, with a 1-hour and 28-minute runtime, the film knew the story it told and directed it without needlessly dragging on. In fact, it might have needed to add a little more for those earlier-mentioned scenes. The selling point would likely be Paul Schneider's performance, though most performances are strong enough. It is an overall functioning film with little more to add than that.

(2 / 5)
The Invitation, A Film Review
The Invitation is a 2022 horror thriller directed by Jessica M. Thompson and written by Blair Butler, starring Nathalie Emmanual.
The Invitation is a 2022 horror thriller directed by Jessica M. Thompson and written by Blair Butler. This PG-13-rated film includes the talents of Nathalie Emmanuel, Thomas Doherty, and Stephanie Cornelissen. As of the time of this review, it is available for free to Netflix subscribers.
Growing up in the system, Evie (Nathalie Emmanuel) tries to find relatives through the program findyourself. She finds success through a distant cousin who is more than eager to meet her. With the promise of more family desperate to meet her, this cousin (Hugh Skinner) convinces her to visit this family in England to attend a wedding. When a Lord named De Ville (Thomas Doherty) becomes smitten by her, life begins to look up. But she learns her host, this estranged family, and even De Ville have ulterior motives.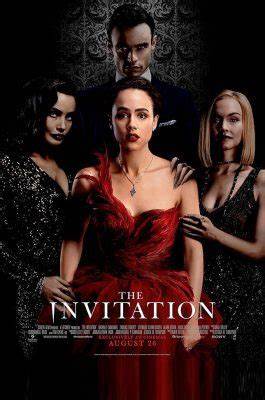 What I Like
Nathalie Emmanuel and Thomas Doherty have good chemistry. It may not be exceptional, but De Ville charms with a confidence that Thomas Doherty hardly needs. With the fact that he's a lord, it's easy to see why the passion develops.
Another key performance is Stephanie Corneliussen's Viktoria, who plays a towering and intimidating figure. Her natural friction with Evie makes her an interesting creative foil to the lead. I might even say this friction remains the selling point for me.
One final praise in chemistry is the friendship between Evie and Courtney Taylor's Grace. If Viktoria plays the foil, Grace plays the voice of reason. The actresses work well off each other and make me wish Taylor's role was a bit bigger.
However, one of the best performances comes from Sean Pertwee's Renfield, who is so needlessly aggressive that it almost borders comical. To me, it's more impressive that this performance still lingers and feels genuinely threatening. The nature of the role can easily fall into that camp, but Sean Pertwee's calm exterior makes him seem like a man ready to bash a skull into a wall.
There are some surprisingly good scares. While they aren't exactly haunting, it sets up the expendable view the elite families have for the working class around them. The horror remains the strongest in the beginning.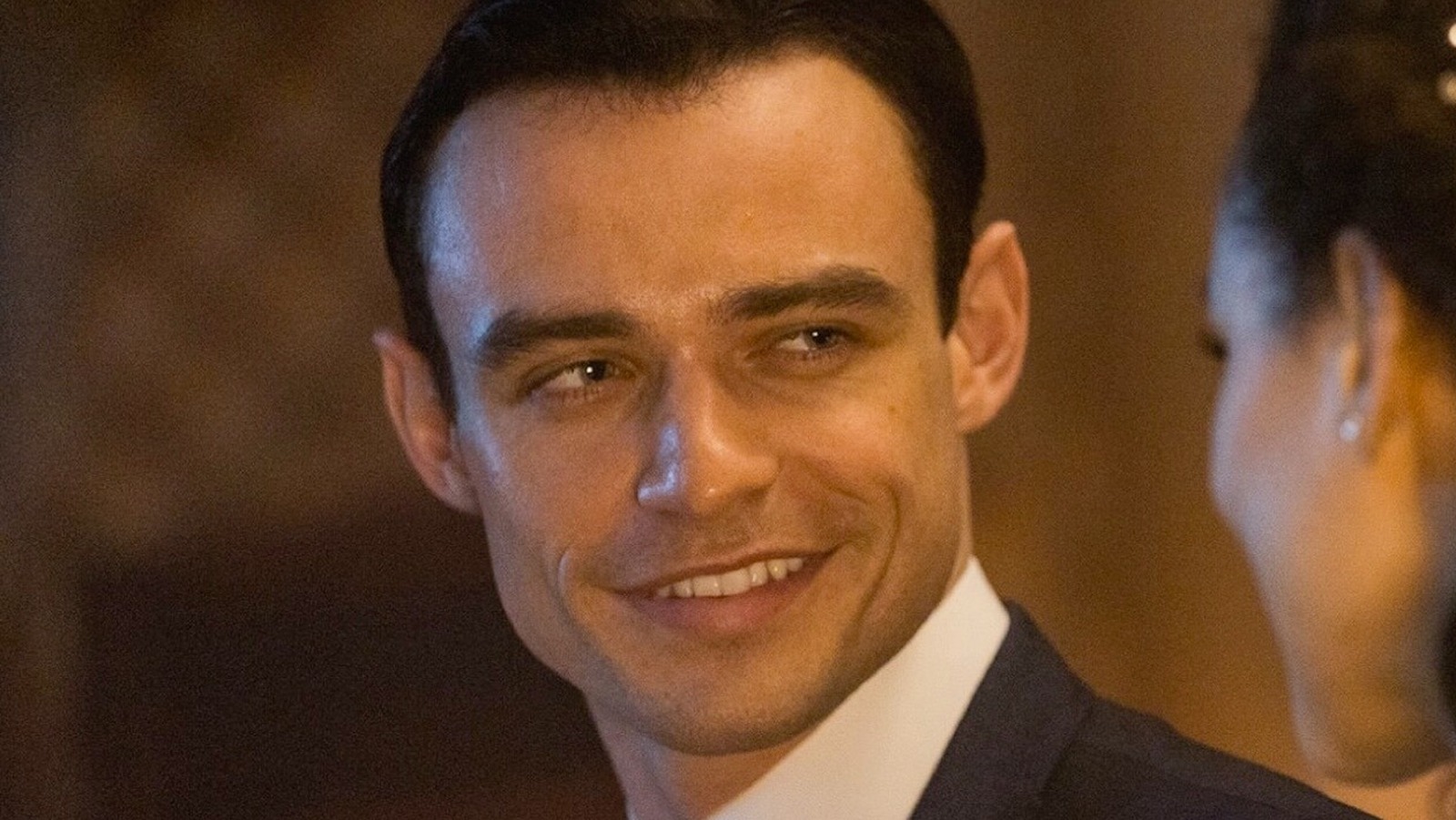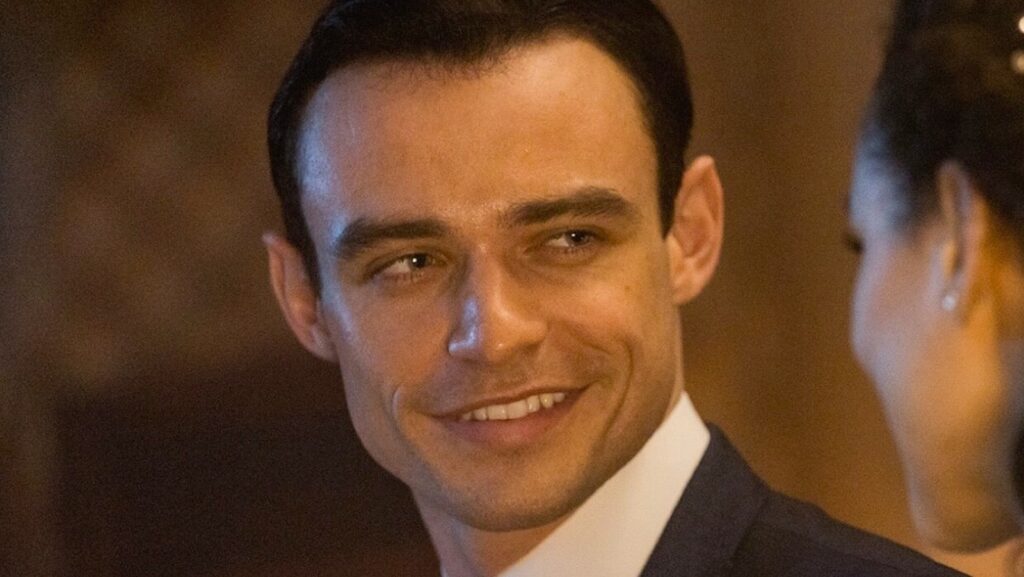 Tired Tropes and Trigger Warnings
An animal does die in The Invitation, for those of thus who don't mind the deaths of people but do mind the death of birds. It's sudden and feels almost unnecessary. I personally don't have a trigger for it, but I recognize it as a common dealbreaker. From a story perspective, I wanted more context or purpose.
A specific name, no spoilers, reads like a first draft from the script. It shouldn't take too long to figure out why. I find this goes into a larger problem of predictability. There aren't many surprises you don't see coming a mile away.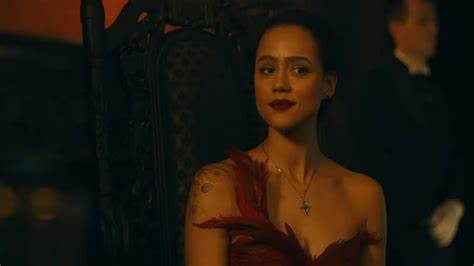 What I Dislike
Let's start with that name. I wasn't expecting to be surprised, the trailer reveals enough, but it's a bit on the nose. The reference is understandable, but The Invitation remains a reimagining. I don't see why there couldn't be an additional update. Or maybe use the default name and own the reference?
As mentioned, the film has its moments but don't expect true horror, that tasty dose of terror. The Invitation plays it safe, which feels like a waste of talent. I don't know what was behind the scenes, but I almost wish I didn't enjoy the casting so much with how basic the execution remains.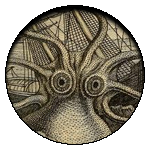 Final Thoughts
While I haven't lingered on a plethora of negatives, it's where it lacks creativity that brings the viewing down. The Invitation has many enjoyable elements, but together it falls flat. If the premise sounds interesting to you or the cast lures you in, The Invitation will satisfy your viewing pleasure. But I feel like there could have been a greater movie buried within, which always makes it less satisfying.
(2.5 / 5)
2023's 'Summoning Sylvia' is a Faboolous New Film
I wasn't sure what I was getting into when I was asked if I wanted to cover the new "LGBTQ horror" film, SUMMONING SYLVIA from director/writer duo, Wesley Taylor and Alex Wyse.
New LGBTQ horror can feel either very outrageous and full-on camp like Death Drop Gorgeous, Ticked Off Tr*****s With Knives, or You're Killing Me.
Or they can be very cerebral and dramatic like Raw, Lyle, and Bit.
So, which route would SUMMONING SYLVIA take?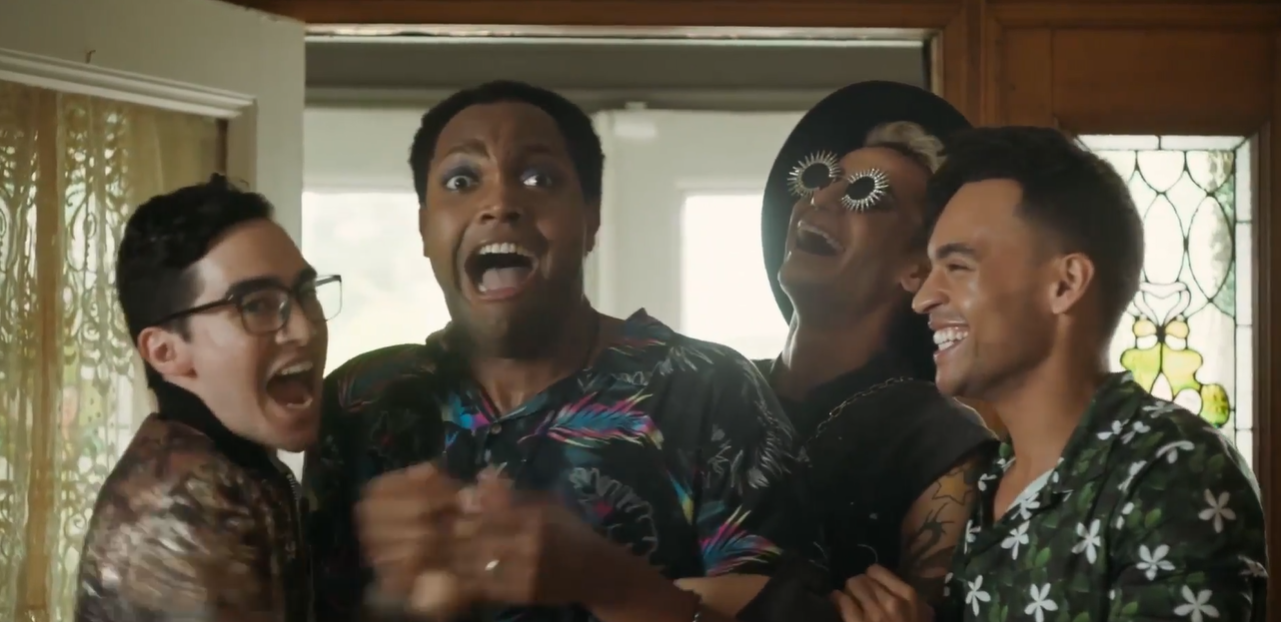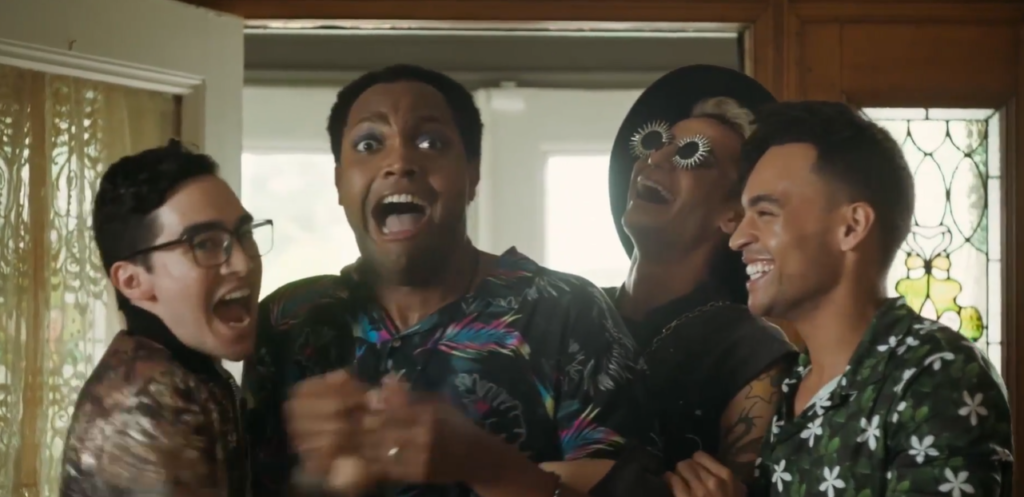 Summoning Sylvia's Plot:
It's the bachelor weekend for Larry (Travis Coles) and his three best friends (Frankie Grande, Troy Iwata, and Noah J. Ricketts) have booked an entire weekend to spend together in a historic house. They're set on getting glam, party games, drinking appletinis, eating fancy snacks, and the pièce de résistance — a séance to summon Sylvia (Veanne Cox), the murdering mother and resident ghost.
However, what they didn't plan on was Larry's new brother-in-law (Nicholas Logan) to crash the party and open up new doors to dark pasts…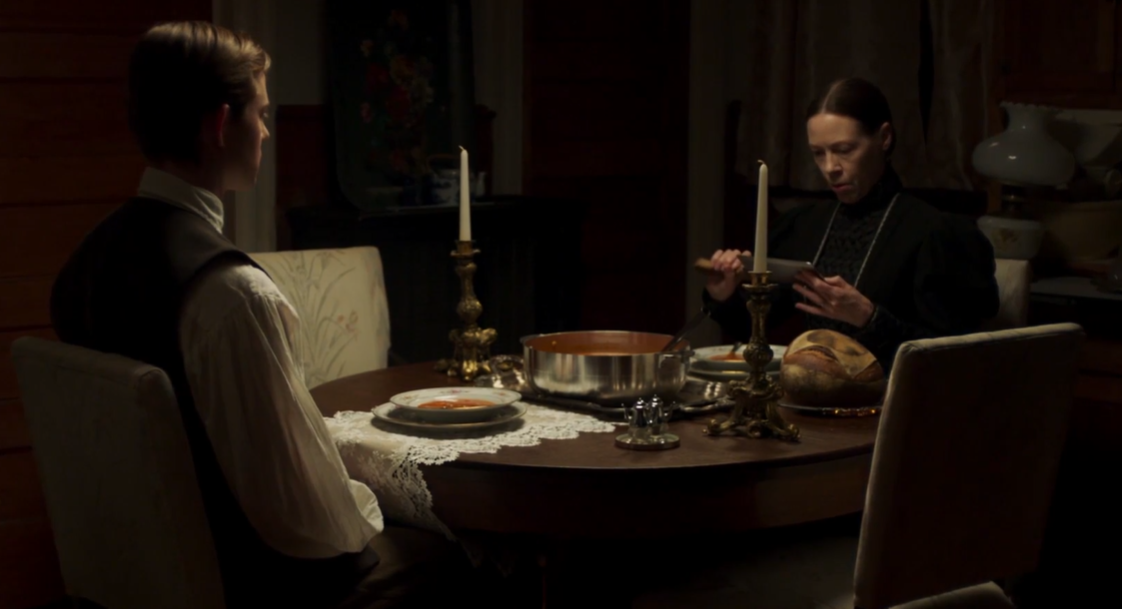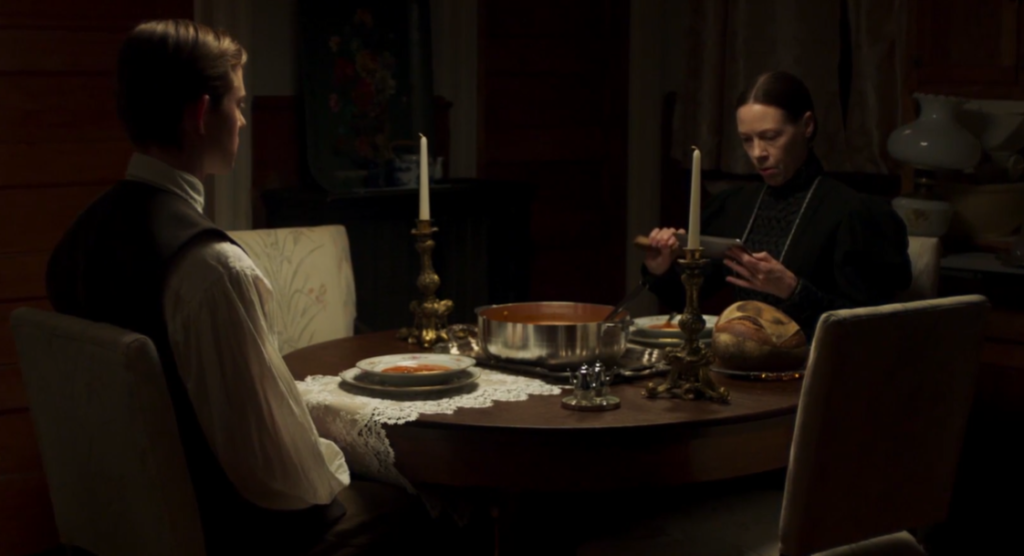 Thoughts:
I was expecting to enjoy this movie enough. Nothing too much, nothing too little.
With a lot of LGBTQ horror comedies, they typically have the same jokes and punchlines. And as much as I love big dick jokes and bottoming jokes as much as anyone, but it gets to be…a lot. It gets stale. It gets boring.
And worse, inauthentic to the characters and plot.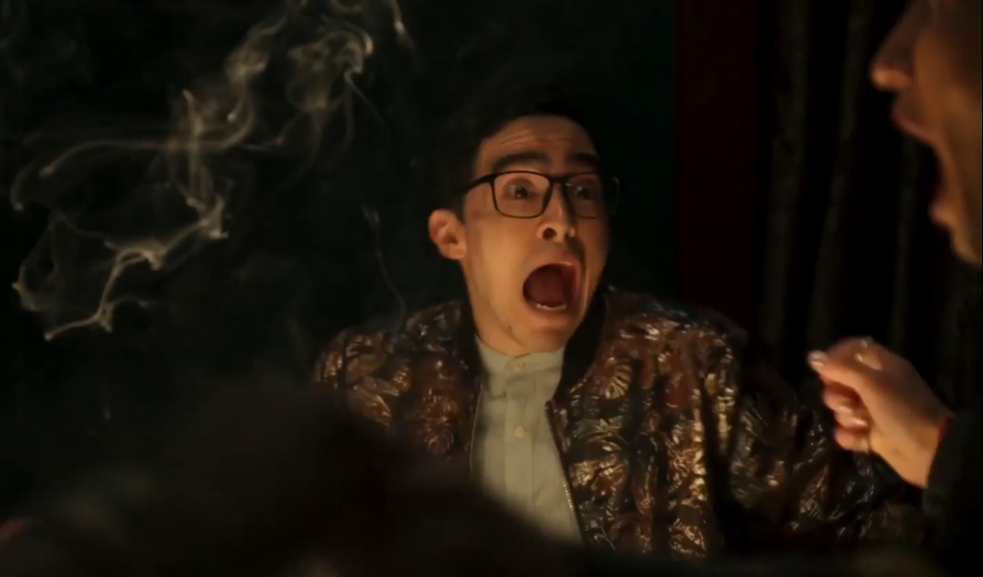 However, I was pleasantly surprised. Yes, this caters to a very specific type of gay subculture, but it was authentic in its celebration. When Larry wipes off his eye makeup, knowing that his very straight and close-minded new brother-in-law is coming, it's heartbreaking. It's watching him wash a piece of his happiness away in a very quiet and sad moment. We understand his character completely in this small and subtle gesture.
The cinematographer (Matthew Roveto) did a fantastic job at focusing in on Larry throughout the film, reminding us that Larry is the focal point, regardless of the story. This was HIS story, even with other shenanigans happening.
And I'm really shocked to find out that Travis Coles hasn't done that much in front of the camera yet, spending most of his experience as a crew member. His range and rawness are there throughout the film. As Larry, he was playful, nurturing, and self-conscious. For a silly-billy movie about ghosts and gays, he effortless portrayed a lot of depth.
And in fact, the whole cast has real magnetism and cohesiveness that I often find lacking in many horror movies. It's the common trope of "friends find a haunted house", with an emphasis on "haunted house" but very little thought on the "friends" part.
The warmth that the characters had, even the catty diva Nico (Frankie Grande), was convincing and magnetic. The cast gelled well together and were believable as friends who sass each other and maybe (like many queer circles) have little crushes. The relationships in Summoning Sylvia were genuine and charming.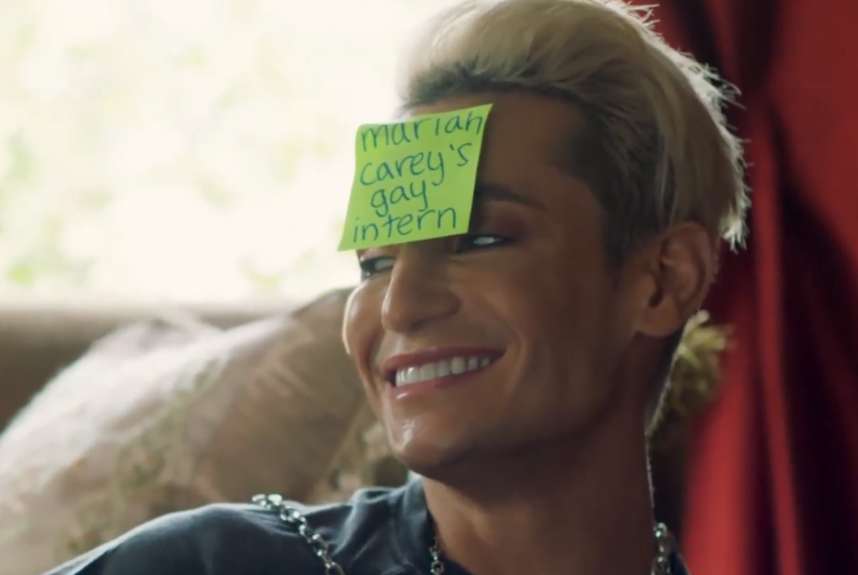 Also, the editing (Sara Corrigan) with the ghosts in the past and the characters in the present was incredible and stylized. The editing was so effective and precise, it delighted me every time I saw it.
The costuming and sets were so much fun and showed the juxtaposition between the ghosts and the guys. From dark and drab to light and…well…gay. Each character had his own design and brand, which was easy to pick up. All of them were dressed beautifully and Sylvia was foreboding and gothic. Pure perfection.
The only thing that I had a bit of a hard time with was…
Brainroll Juice : The Ending of Summoning Sylvia
The ending was a bit messy. Everything was kind of happening all at once, like a sloppy Joe sandwich coming out at all ends.
And we haven't really talked about Harrison.
Oh, Harrison.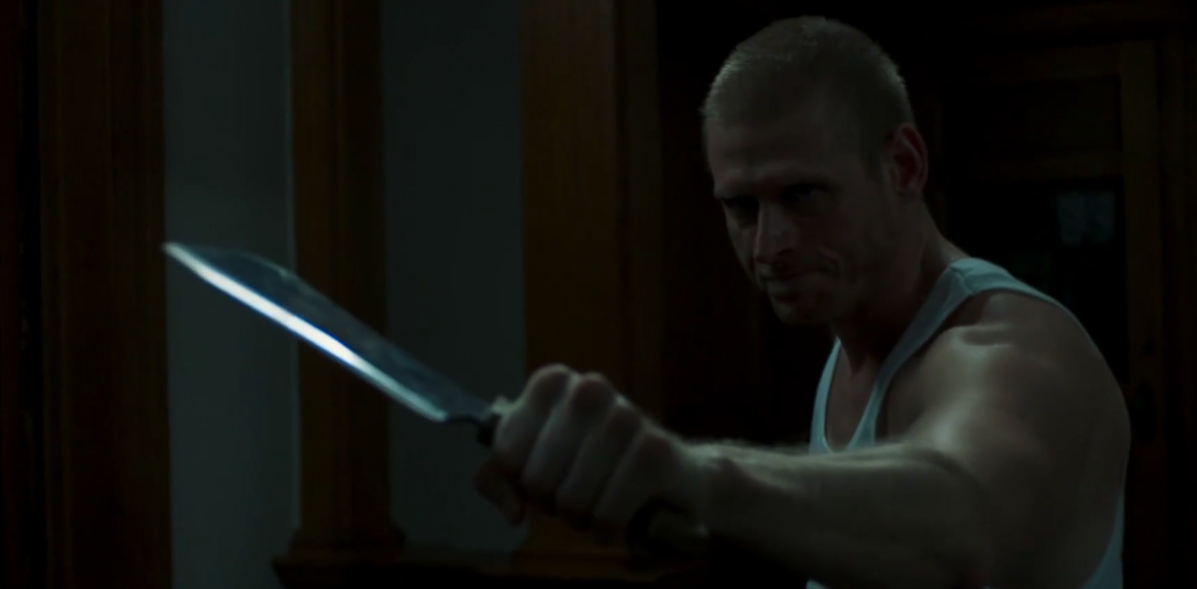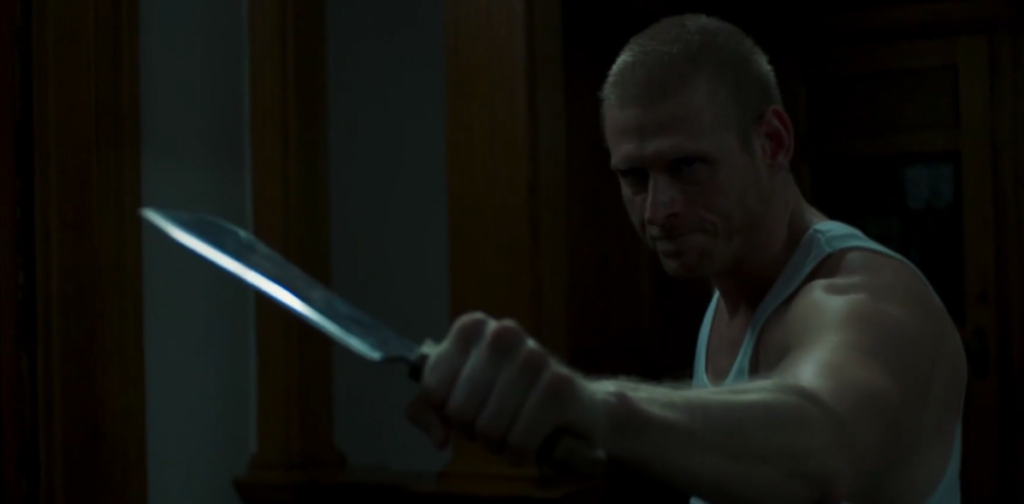 So, I know. I get it. People are awful. They get weirded out by things they don't understand even to this day. And there's a suspicion that some of what Harrison says and does in this movie are because he's under the possession of Sylvia.
And regardless of that or not, I was really hoping that there would be another twist. Because Nicholas Logan's acting isn't bad. It's good as a stereotypical cis-het white male as the villain. And the ending is the same as many other endings with the same, er, beats (I'm trying hard not to give this away). And while I applaud Larry for standing up to him, I wish there had just been a different twist.
It's a safe ending. It's a trope ending.
And that's not necessarily bad, but I just wanted it to veer into new and fresh territory. I wanted more from the ending.
Now, this was a short movie, and perhaps there was a longer ending, who knows. I would have loved a little more time to clean up the sloppy Joe mess and tie things up more gracefully, but obviously that wasn't in the cards.
At the end of the day, it doesn't ruin the movie, it just doesn't hit as strong as the rest of it.
Bottomline:
Are you looking for a fun gaycation with a spooky house and an awkward new addition to the family? Look no further. SUMMONING SYLVIA is funny, charming, and will lift your spirits.
(4 / 5)
Release Information:
The Horror Collective is excited to announce the North American theatrical and TVOD release of their LGBTQ horror comedy Summoning Sylvia. Written and directed by Wesley Taylor (Smash, The Spongebob Musical) and Alex Wyse (Marvel's Iron Fist, soon to join Broadway's Good Night, Oscar), the hair-raising romp tells the story of a gay bachelor party that takes a spooky turn when sinister spirits are suddenly summoned. 
The Horror Collective will release Summoning Sylvia in theaters nationwide March 31, 2023 and on Cable VOD and Digital HD April 7, 2023.