David Davis talks about Chucky S1 E6 on SyFy with returning guest Phil Gibson, in the eighth installment of Kids' Stuff – A Chucky Podcast. For a spoiler-free take, read the review published last week on Haunted MTL.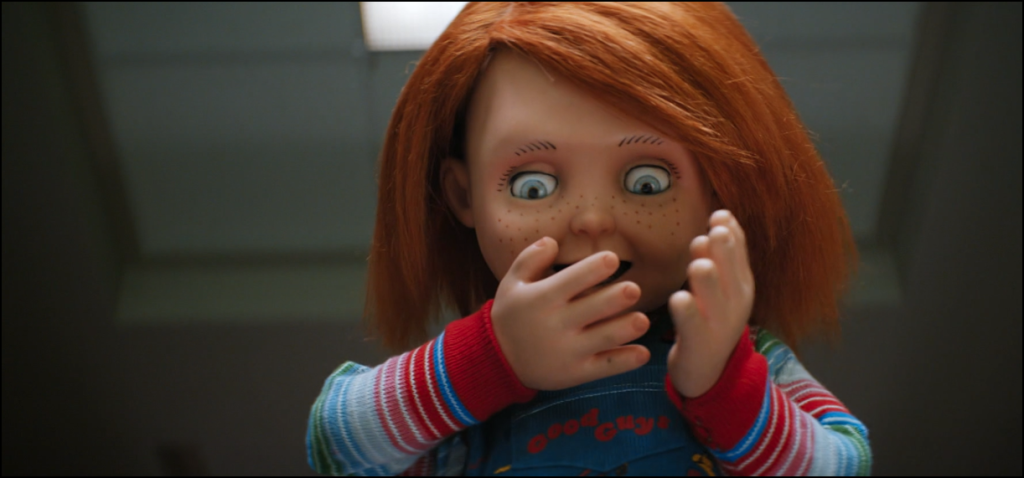 About Kids' Stuff – Episode Eight – Chucky S1 E6 (2021)
Kids' Stuff – A Chucky Podcast features Haunted MTL contributor David Davis and a special guest to talk all things Chucky, the killer doll.
In this episode, David Davis is joined by returning guest, cartoonist Phil Gibson, to talk Chucky's sixth episode, "Cap Queer." Together they tackle the shocking deaths, the convergence of classic characters with the new generation, and Congo – the gorilla movie?! Plus, the wackiest theory yet about where the series can go.
This is a spoiler-centric episode, so if you are trying to avoid spoilers please consider reading David's spoiler-free review instead.
About Chucky S1 E6 – "Cape Queer"
As the body count in Hackensack continues to rise, Lexy and Junior's relationship becomes strained, while Jake and his friends set a risky trap for Chucky that could have dire consequences if it backfires.

IMDB Synopsis
Episode Credits
Kids' Stuff – A Chucky Podcast is a weekly podcast for Haunted MTL. The series theme is Kevin MacLoud's 'Pop Goes The Weasel'. The show is hosted by David Davis, a Haunted MTL contributor, and cartoonist.
Amazon Affiliate Link
Want to watch the films before you listen? Check out the movies on Amazon.