David Davis talks about Chucky S1 E3 on SyFy with special guest, his wife Holly Hann, in the fifth installment of Kids' Stuff – A Chucky Podcast. For a spoiler-free take, read the review published last week on Haunted MTL.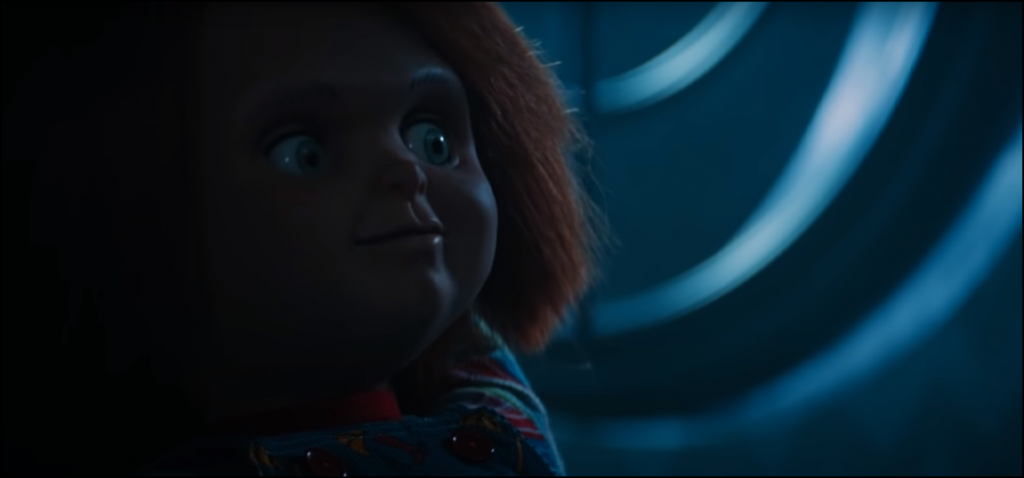 About Kids' Stuff – Episode Five – Chucky S1 E3 (2021)
Kids' Stuff – A Chucky Podcast features Haunted MTL contributor David Davis and a special guest to talk all things Chucky, the killer doll, as writers.
In this episode, David is joined by his wife Holly Hann as they talk about the third episode of Chucky's first season, titled "I Like to Be Hugged." Does Holly like what she sees, or is David just dragging her around watching killer doll movies and shows against her will? Also, just how evil is Lexy Cross? Find out in the latest Kids' Stuff.
This is a spoiler-centric episode, so if you are trying to avoid spoilers please consider reading David's spoiler-free review instead.
About Chucky S1 E3 – "I Like To Be Hugged"
When Jake is finally pushed over the edge by bullies, Chucky reminisces about his first murder as a human boy, urging Jake to now make a choice–kill or be killed.

IMDB Synopsis
Episode Credits
Kids' Stuff – A Chucky Podcast is a weekly podcast for Haunted MTL. The series theme is a remix of Kevin MacLoud's 'Pop Goes The Weasel' by Deft Beck. The show is hosted by David Davis, a Haunted MTL contributor, and cartoonist.
Amazon Affiliate Link
Want to watch the films before you listen? Check out the movies on Amazon.