David Davis talks about Chucky S1 E7 on SyFy with podcaster Kevin Heyman, in the ninth installment of Kids' Stuff – A Chucky Podcast. For a spoiler-free take, read the review published last week on Haunted MTL.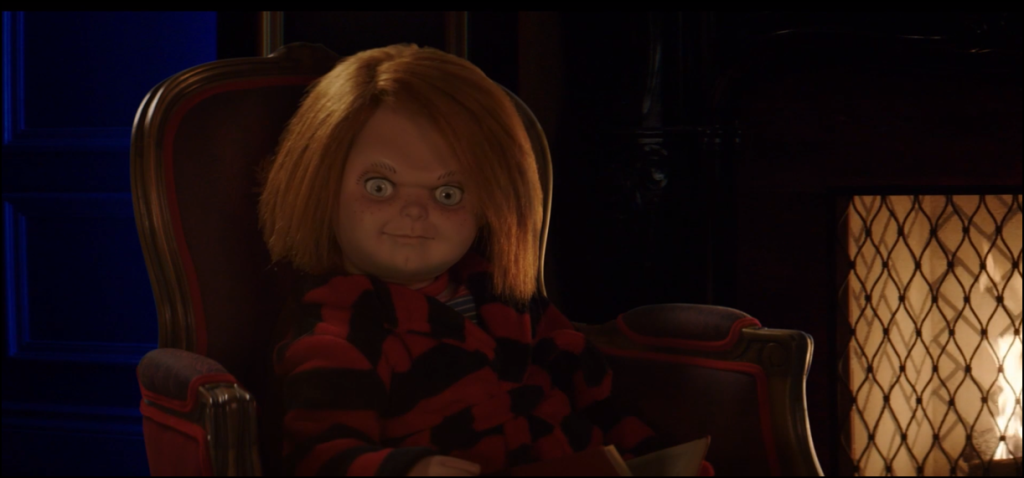 About Kids' Stuff – Episode Ten – Chucky S1 E8 (2021)
Kids' Stuff – A Chucky Podcast features Haunted MTL contributor David Davis and a special guest to talk all things Chucky, the killer doll.
In this episode, David Davis is joined by his first guest and co-conspirator Kevin Heyman, host of Supernatural Selection, to talk about the season finale of Chucky. It's an old fan and a new fan talking about the franchise as a whole after this episode, along with an answer to a very important question nobody has ever asked: is Chucky a cryptid?
This is a spoiler-centric episode, so if you are trying to avoid spoilers please consider reading David's spoiler-free review instead.
About Chucky S1 E8 – "An Affair to Dismember"
Scores old and new will be settled, and sparks will fly, as Chucky's diabolical plan comes to fruition at a particularly dangerous–and public–venue.

IMDB Synopsis
Episode Credits
Kids' Stuff – A Chucky Podcast is a weekly podcast for Haunted MTL. The series theme is Kevin MacLoud's 'Pop Goes The Weasel'. The show is hosted by David Davis, a Haunted MTL contributor, and cartoonist.
Amazon Affiliate Link
Want to watch the films before you listen? Check out the movies on Amazon.