True crime makes for a great podcast. And so do supernatural tales. In fact most of my favorite podcasts are about one of those topics or the other.
What if there was a podcast that combined them?
Well, I've found the delightful chocolate and peanut butter blend of true crime and supernatural that is That's Why We Drink.
Hosted by Christine Schiefer and Em Schultz, this podcast started in February of 2017 with a simple premise. The two friends would get together, drink wine and milkshakes, and talk about what makes them need a drink.
The two have covered tales I've heard of before. Kind of hard not to, I'm also in the field. In the very first episode, they talked about the Winchester Mansion and Johnstown. 
I know these stories. I especially know the Winchester house. My Webkinz house is basically modeled after it. And yet, I learned something new. I didn't know about the single doll room. And if you don't know about it either, go listen to that episode.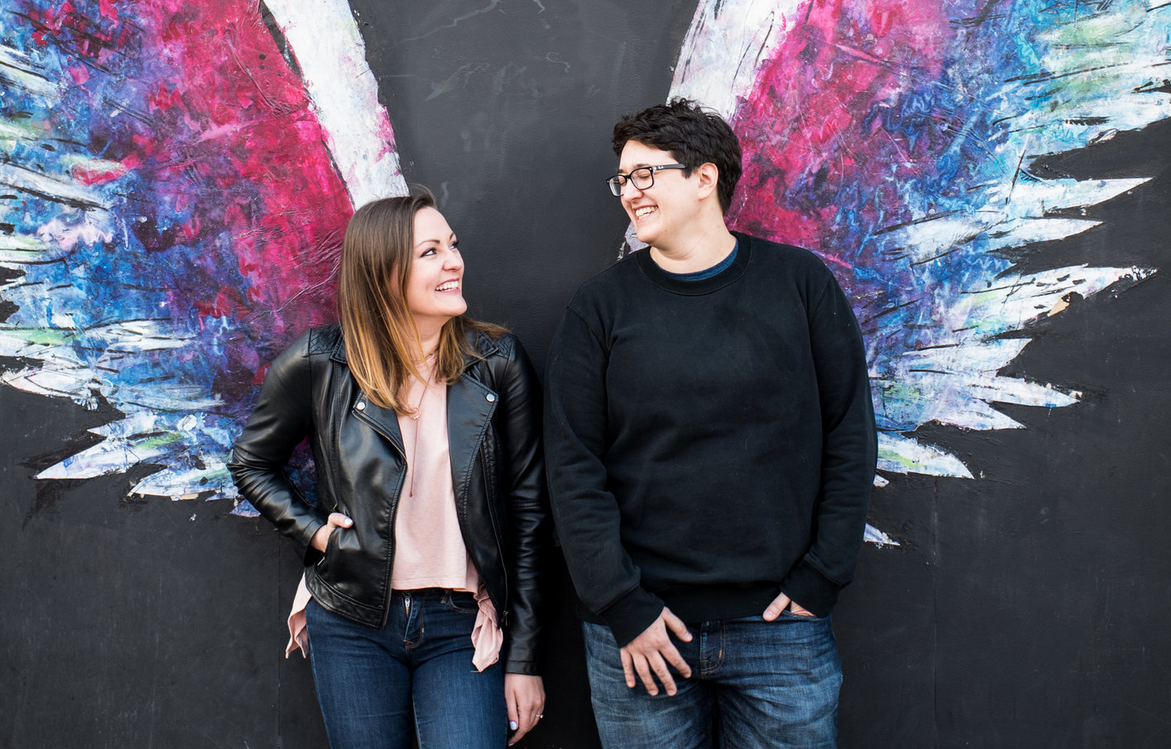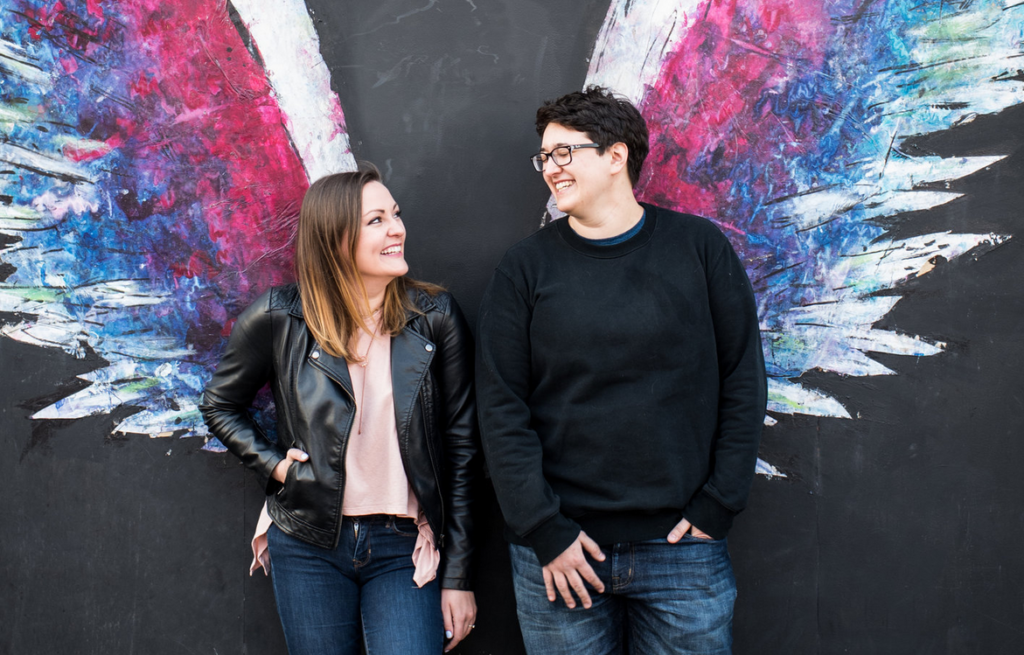 Of course, there are obscure tales as well. The two talk about killers I'd never heard of before, like the remarkable bastard Robert Durst or the horrifying death of Rebecca Schaeffer.
Christine and Em are great hosts. They clearly share our fascination with the darker corners of this world. And they clearly like each other's company. Listening to them is a lot like listening to two old friends who want you to feel included.
Each episode starts with Em and Christine talking about what's making them drink in their real lives. They chat about family, roommates, and pet craziness. Then, of course, they get down to the blood and guts.
This is a great podcast for any true crime lovers. It's also a great one for anybody who misses Buzzfeed Unsolved. Not only have I learned new spooky stories, I've also gotten book and tv show recommendations.
So in short, it's not just two podcasts in one, it's three. You get some true crime, you get some supernatural ghost story, and you get some time with two friends who clearly adore each other.
No wonder every episode is over an hour long. 

(3 / 5)
Unwell is a midwestern gothic podcast. It says so right in its description. And this year saw its final season. If you've listened to the whole series like me, then you know this barely scratches the surface. But here we are, at the end. Let's see how it goes.
The story
After Rudy's death last season, no one's okay. The crew at the boarding house is mourning in their own, strange ways. Chester is mourning as well. But more than that, he's in a panic. He doesn't understand why Rudy died.
See, the town was supposed to protect him. The town is supposed to protect everyone. But Mt. Absalom seems to be losing its mind. Strange things are happening. Starting with the boarding house, where rooms have started just floating around at random. And duplicates of living people have started wandering around.
Then there's the ghosts of the town. Wes is realizing that he's not exactly what he thought he was. He's not the ghost of a young man. As he comes face to face with Silas, it becomes clear that they might have more in common than they thought.
Speaking of Silas, he isn't doing too well. He's becoming less and less reasonable. More and more unhinged. Whereas before we could only sense the anger and cruelty that lingered just below his surface, we can see it now.
So can the rest of the town.
What worked
Unwell had a satisfying ending. It had an ending that made sense. And it was even a happy ending. But it wasn't an entirely happy ending.
Not everything is okay at the end. Not everyone comes home. Not everyone gets better.
But if everything got better, and everyone came home, the ending wouldn't have worked. It would have felt fake, and unsatisfying. So even though it's sad, it's satisfying.
One thing that made it satisfying was that Lilly got closure about her relationship with Dot. I don't think it's ever made sense that Dot would have left her beloved daughter for no good reason. I don't want to spoil it, but it's made clear that Dot didn't have any choice.
I loved the way that, through the season, Lilly came into her own. When we first met Lilly, she was bitter about caring for her mother and eager to be free of the chore. Now she is the new caretaker, taking over the family business in more ways than one.
Finally, this season of Unwell worked for the same reason all the other seasons worked. Yes, Mt. Absalom is a magical town. But its people are also a little magical. Because it's a small town full of people who take care of each other. Even when they're different. Even when they do unconventional things. Mt. Absalom is a town of people who care about each other.
What didn't work
All that being said, there was one part of the story that didn't get a satisfying ending. And that is the storyline regarding the star cluster that killed Norah.
I won't ruin the ending. But I will say that we don't get any answers regarding this.
And yes, to a point I understand why. Some things don't have answers. Some things aren't supposed to be known. But that doesn't sit well with me. The point of fiction is that we can know. We can understand, because it's not real life. It just feels like the ball got dropped here.
Unwell season five left some things unanswered, and that's irritating. But it answered the most important question. What does a magic town do when their magic is gone? When the town that has always taken care of everyone is finally convinced to rest?
They take care of each other.
Goodnight, Mt Absalom.

(5 / 5)
Epic Levels Mad Dungeon Podcast: A Review
The Epic Levels Mad Dungeon podcast is an improv-comedy podcast about designing TTRPG dungeon rooms alongside indie TTRPG designers. It is hosted by Dragon Warrior and Tiger Wizard (also known as Steve Albertson and Andrew Bellury, respectively). The Epic Levels team also includes Bat Alchemist (Zach Cowan) and Warlock Roc (Rob Bellury).
The Epic Levels crew does more than just a podcast, they have a whole slew of other media and merchandise to consume. Take for instance they're Wizards of the Coasters, specially designed coasters that look like a TTRPG map. As a note, I did buy these while I was at Gen Con, and yes I think they're amazing. More about my experiences at Gen Con coming soon!
They also create raps, adventures, art, and all kinds of other zany tomfoolery. Check out their website or their Patreon for a more detailed examination of Epic Levels.
The Mad Dungeon podcast is a delightful creation. Each episode, the hosts interview a guest doing interesting work in the TTRPG world. Then, they work together to build a single dungeon room that could fit into a classic TTRPG dungeon crawl. Important to note, the rooms often have a wacky theme that stray from the original high fantasy source inspiration. However, they are all delightfully weird and inventive. Additionally, the final designs become amazing artworks.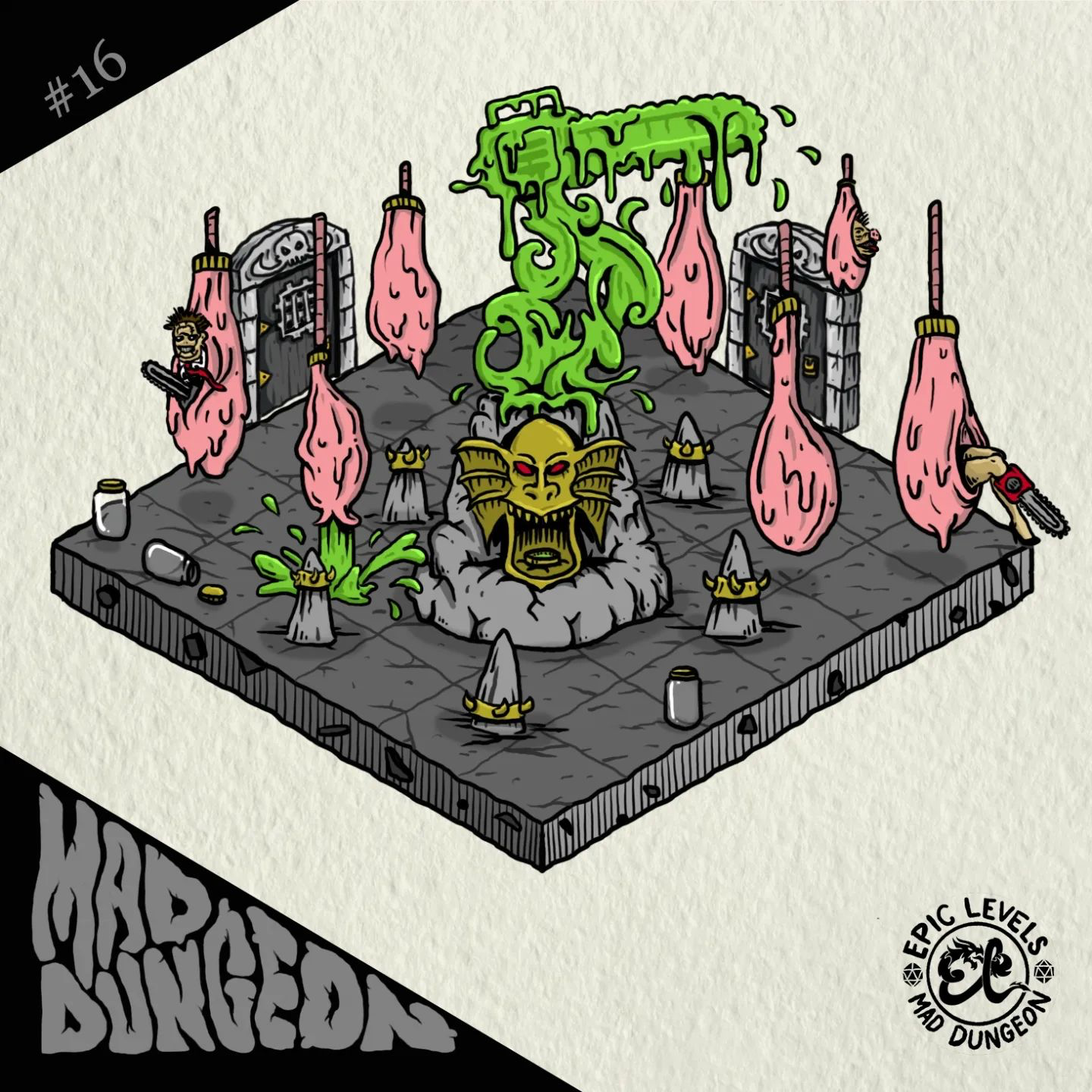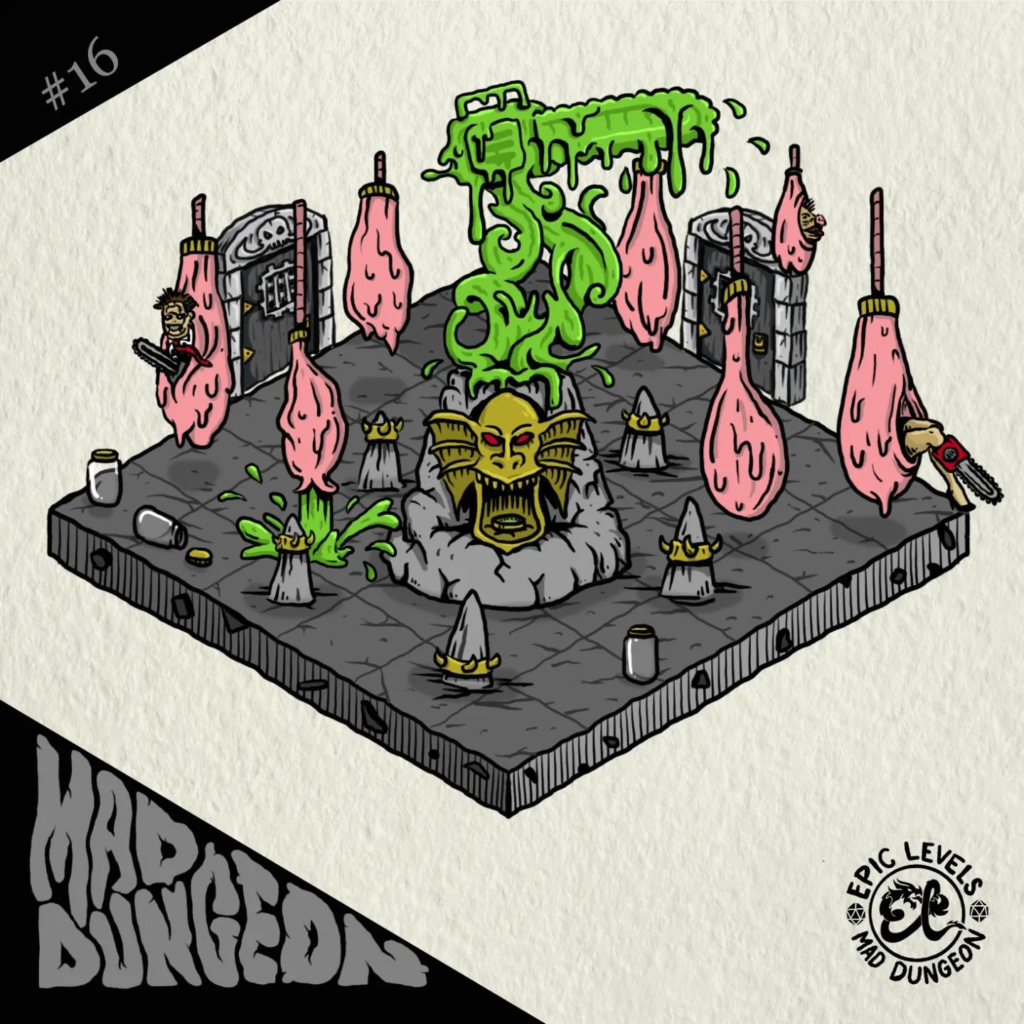 The first episode I listened to was The Omega Slice with Joey Royale. First of all Joey Royale is one of the most enthusiastically cool people I have listened to. I also got to meet him at Gen Con, which was a great experience. In the episode, they talk in depth about Joey's work as well as quite a bit about everyone's core pizza-based memories. I'd like to point out that I second their point that all Americans must have some kind of core memory centered around pizza. Then, through brainstorming and a fair bit of messing around, they came up with a silly room filled with pizza mascots, evil moons, and the song That's Amore.
The podcast is a great joy to listen to! If you love TTRPGs you will love the Mad Dungeon podcast. Even though I was expecting more improv, I was utterly drawn in by the passion for creation and community everyone on the show exudes. I never thought I would like to listen to interviews with game designers, but it left me excited to hear more!

(5 / 5)
Simply Scary Podcasts, for the twisted child in all of us
There's a simple joy to someone reading you a story. It's like being a child again.
Of course, most of us here were twisted children who liked darker tales. The tales no parent in their right mind would tell a child at bedtime.
But that's okay, we're grown-ups now. So we can tuck ourselves into bed with some spiked hot chocolate, and enjoy the Simply Scary podcasts.
This podcast series encompasses three shows. The flagship, Simply Scary, isn't around anymore. It's morphed into Chilling Tales for Dark Nights. This same creative team brings us Otis Jiry's Scary Stories Told in the Dark.
The name isn't the only thing that's referencing the wildly popular Scary Stories to Tell in The Dark. The cover uses a similar color pattern and style. I am totally fine with that.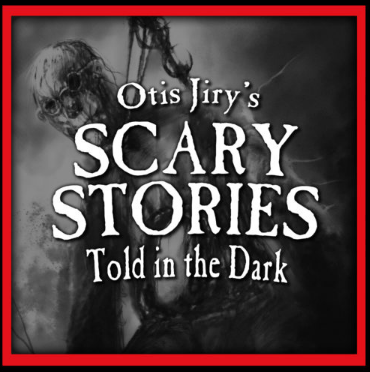 This is the podcast to listen to if you love original stories from writers who are just as twisted as we are. And it starts strong. The very first episode includes a story called The Odd Kids. Alabama seems like the sort of place you'd find some weird children hanging out in the woods, and that's exactly what happened. What happened after that defied all of my expectations.
The production value of these stories is spot on. The sound effects and music are wonderfully eerie. The voice actors are exceptional. And the hosts are a creepy delight. Otis is a personal favorite of mine. Not just because he sounds like Norm Macdonald (may he rest in peace). But because he reminds me of the uncle who teaches you dirty jokes and scary stories to get back at his older siblings for scaring the hell out of him as a child.
I have yet to listen to an episode of any of these podcasts that weren't, well, simply scary. We find prophetic tattoos, psychotic mean girls, and haunted junk that should have been left on the side of the world.
By the way, if you want a little more of a chatty true crime podcast, you should check out my last review.
These podcasts are, as far as I can tell, meant for adults. But that doesn't stop me from feeling like a child when I listen to these, in the best way possible. So curl up, grab your headless doll, and let's listen to a simply scary story. 
(4 / 5)