We return to the Drive-In for a special night of fun, movies, and a lack of social distancing. In all seriousness, though, it was a lovely night with a surprising amount of talent on the set.
Slumber Party Massacre II (1987)
Opening Rant: Don't body shame women.
1987's Slumber Party Massacre II is a weird movie. It's fun, but it is also like a lesser version of A Nightmare on Elm Street. Instead of exploring dream logic, Slumber Party Massacre II instead puts its eggs in the musical horror comedy basket to mixed results. Mind you, I am saying this as a fan of the movie.
The film follows Courtney, a survivor of the original Slumber Party Massacre, as she seeks time with her boyfriend while struggling with nightmares about the killer from the first film. Only now, inexplicably, he seems to be greaser and his drill is also a guitar. The movie is a comedy first and horror film second and while there is quite the body count, it also tends to be at the hands of a goofy, singing greaser.
There are a number of elements of the film that do not age well. For a film about a teenage girl who is in a band, a film with such a musical focus, the music really isn't all that great. The logic of the killer is largely nonsensical as well, never really committing much to the idea of him being a real person or a dream entity in any convincing way. The story is about as complex as most 80s slashers, so the writing isn't necessarily doing the film any favors either.
Yet, for the most part, none of this matters because it's such a fun movie. I tend to love movies despite their flaws. A lot of my enjoyment of this movie comes from an appreciation for a lot of the same things I criticize in the first place. I enjoy how ridiculous the killer is, I like the songs despite the fact they're fairly lame as far as songs go, and the ending makes no sense at all. The killer quips his way through his murder-spree like a rockabilly Freddy Kreuger.
Hell, the two cops who show up and do nothing for the teens are named Voorhies and Kreuger. It's not a film that thrives on subtlety. It is one where topless karaoke, food and pillow fights, and light fixture grinding are in ample supply.
JBB was pretty fair with his own assessment of Slumber Party Massacre II, giving it two and a half stars. Among some of the interesting bits regarding the movie was the revelation that Paul Rubens spent time on the set for who knows what reason. Perhaps the best bit for the first half of the night, though, was Joe Bob's expression of exasperated crew members of a Roger Corman production at 5 AM. If you remember "Demons-Fucking-Five" from the original Last Drive-In marathon then you get the same sort of energy here. Of course, the bits with Joe Bob and Darcy in pajamas were welcome and adorable, but none of the eventual guests were present for the first half of the night.
Basically, the night began with slumber party cheese that was punctuated by Darcy forcing Joe Bob to wear adorable Halloween pajamas, and isn't that just what we'd expect from a Last Drive-In "Summer Sleepover?" Slumber Party Massacre II may not have been a master class in movie-craft, but it's the perfect sort of junk food for the soul when you want to spend a night with friends. I can't really go higher than three Cthulhus, though.

(3 / 5)
Best Line: "My… burger's… weird." – Courtney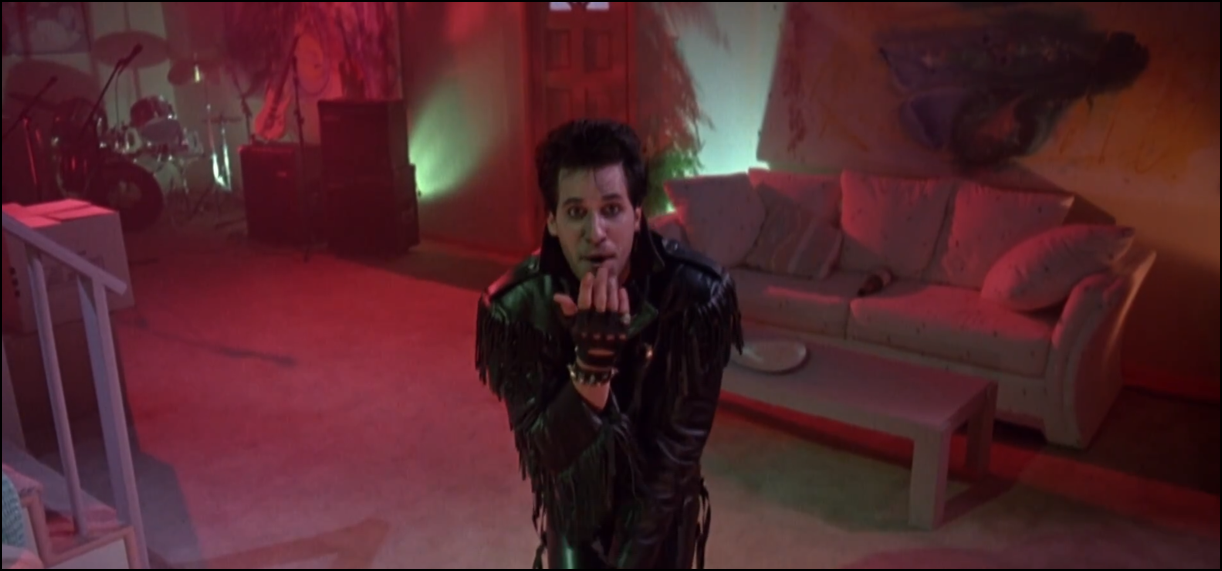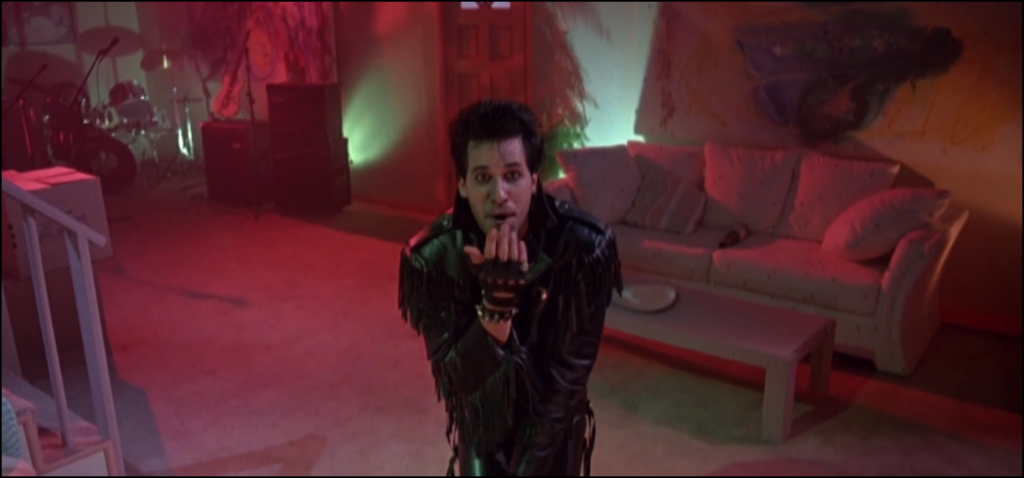 Victor Crowley
Opening Rant: The Leggings Wars.
So, full disclosure, I have not seen the three prior films in the Hatchet series, of which 2017's Victor Crowley is the fourth installment. This half of the evening was a Shudder premiere and also was, quite obviously, the main attraction of the night featuring a cavalcade of horror talent clad in their bedtime best. Based on what I saw, however, I will be seeking out the other films in the series. This is good stuff.
The film follows an amateur film crew and a plane of media figures who are going to the swampy remains of the Crowley house. Their paths converge after an accident causes a plane to crash and they are then stalked by the vengeful and murderous Victor Crowley. It's a simply story, but it pretty much puts the pieces in place right away and then proceeds to break them in fun, messy ways.
The main appeals of the film are clearly outrageous violence and Victor Crowley himself. The film does present some particularly brutal kills, particularly one that turns a veteran horror actress into a human sleeve. As an unstoppable murder machine, Victor Crowley is very much in the mold of Jason Voorhees; hulking, tied to water, apparently undead, and mercilessly disfigured, and as a whole, he works. I am not sure how deep Crowley's story is, but there is enough there to interest me in seeing the previous films. Truth be told, Victor Crowley is the best Friday the 13th movie I have seen since The New Blood.
Perhaps the biggest weakness of the film is that so much of the action is locked to the single location of the downed plane. The film does a good job using the plane and the limited surrounding swamp, but I can't help but feel that the film spending so much time within the limited location was motivated primarily by budget concerns. Another concern is that the characters were also a bit broadly drawn, skewing more towards cliched archetypes rather than fully-fleshed out characters to cheer for, with the notable exception of Dillon who more or less steals the film as soon as he is introduced. Though admittedly, I am coming into the series in the fourth film, I did find Andrew to be fairly compelling, particularly as he was presented as such a punching bag despite what appeared to be some massive trauma.
Joe Bob was particularly effusive in his praise for the film, which is fair given the level of talent attached to it and present on the set. He gave the film the four-star treatment, but he was not above poking fun at the title a bit. We again have a bit of a Demons situation on hand here. Are we going to see Victor Crowley 2, or will we jump to Hatchet 5? Who knows?
Most of the host segments revolved around the continually growing list of guests and the running gag was quite fun. The amount of talent present was absurd: Felissa Rose, director Adam Green, Kane Hodder, Tiffany Shepis, and Brian Quinn all had their moment to share their thoughts on the film, and there was a great amount of rapport between everyone. What was amazing is that it never got chaotic. It would be crazy to ask the team at The Last Drive-In to pull off such a feat again, but what is The Last Drive-In if not a tribute to excess?
Perhaps the best host segments of the night represented the show running on two different ends. The first was a very intimate and frank discussion on the craft of film with Adam Green. He clutched Ernie, the resident Drive-In mascot, and talked at length about the struggles of making a horror film like the type that the Hatchet series is evoking in spirit. It was a wonderful moment of vulnerability from a talent and a level of insight that seems to come easily around Joe Bob Briggs. This is the sort of horror-nerd end of the Drive-In experience when it comes to host segments, frank, sometimes ugly, sometimes emotional discussions about how the screwed up things we love get made.
The other end of the Drive-In experience was one of emotion and community when Darcy brought out an emotional letter from a fan about his own experiences sharing Joe Bob's older shows with his father. As these things go, the father eventually passed, but the feelings of love remain even today, as the author describes sometimes talking to his dad when watching the show now. It's all very powerful and is just another one of those examples of the sort of camaraderie that has sprung from the community.
We know there is more of The Last Drive-In with Joe Bob Briggs coming, but the horror community as a whole would be well served if Shudder recognizes the show for what it is: a communal touchstone and institution. The smart move is to keep it running for as long as Joe Bob, Darcy, and the rest of the family feel they need to.
Victor Crowley was a great premiere. It's a quality film and even if Shudder could not show the unedited version, it was still just the right amount of nasty for the night. I feel comfortable giving Victor Crowley four Cthulhus. I do have some issues with it, but for my first Hatchet experience, I am intrigued and wish to see the other films.
(4 / 5)
Best Line: "Ten years later, you are like the O.J. Simpson of Honey Island Swamp. Wouldn't you say?" – Sabrina to Andrew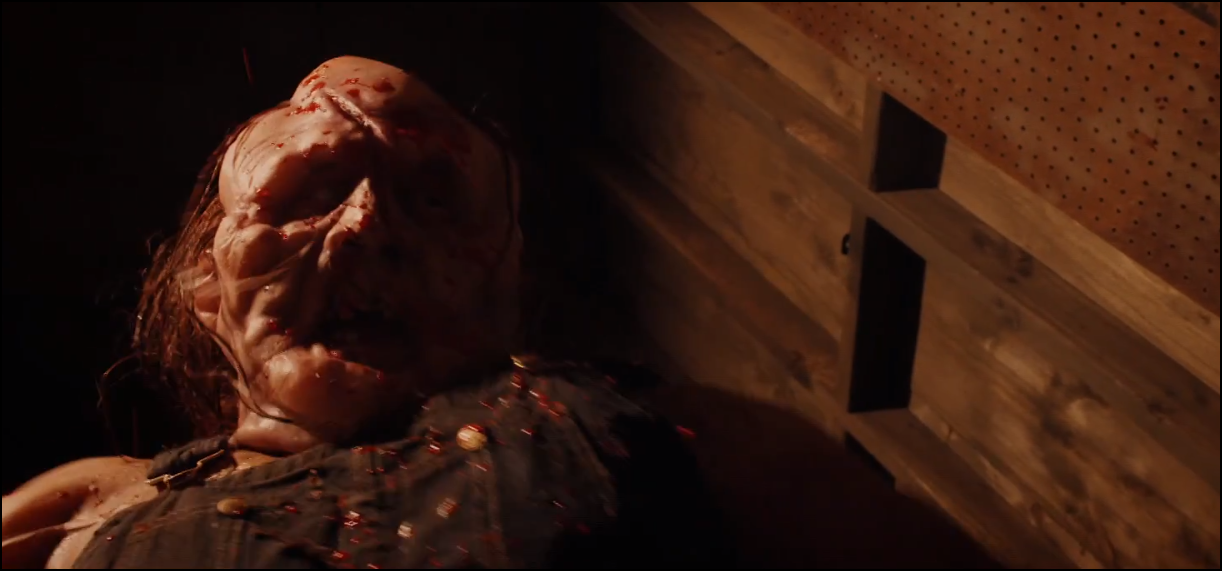 Haunted MTL Drive-In Totals
As per tradition, we gotta relay those Drive-In Totals. Thanks for providing them as Tweets, Shudder!
Also tradition? Our own totals! Let's see what I have in my handy notebook, shall we?
2 MST3K Alumns in TLDI (Baron Vaughn and Jonah Ray)
5 Sleepover Guests
6 Severed Heads
9 names in Joe Bob's list of the Greatest Texas Musicians
$12,000 Pimple Effect Budget
$400,000 Real Budget
Dead Bird
Suburban Terror
Swamp People
80s Overload
Topless Boyfriends
Aborted Axe Throw
Surprise PeeWee
Killer Karaoke
MPAA Blues
Mangled Vagina
Verbal Massacre
Gratuitous Sing-A-Longs
Gratuitous Slumber Party Girl Fight
Gratuitous First Marathon Rememberances
Gratuitous Emotional Letter
Freudian Fu
Awkward Genitalia to Light Fixture Grinding Fu
Chicken Fu
Gratuitous First-Half Joking
Ernie Holding Fu
Aggressive Fisting Fu
Suicide Dive Fu
Yuki Sightings: 1
Silver Bolo Award: Cinamassacre
Darcy Cosplay: No cosplay, but a very open set of pajamas.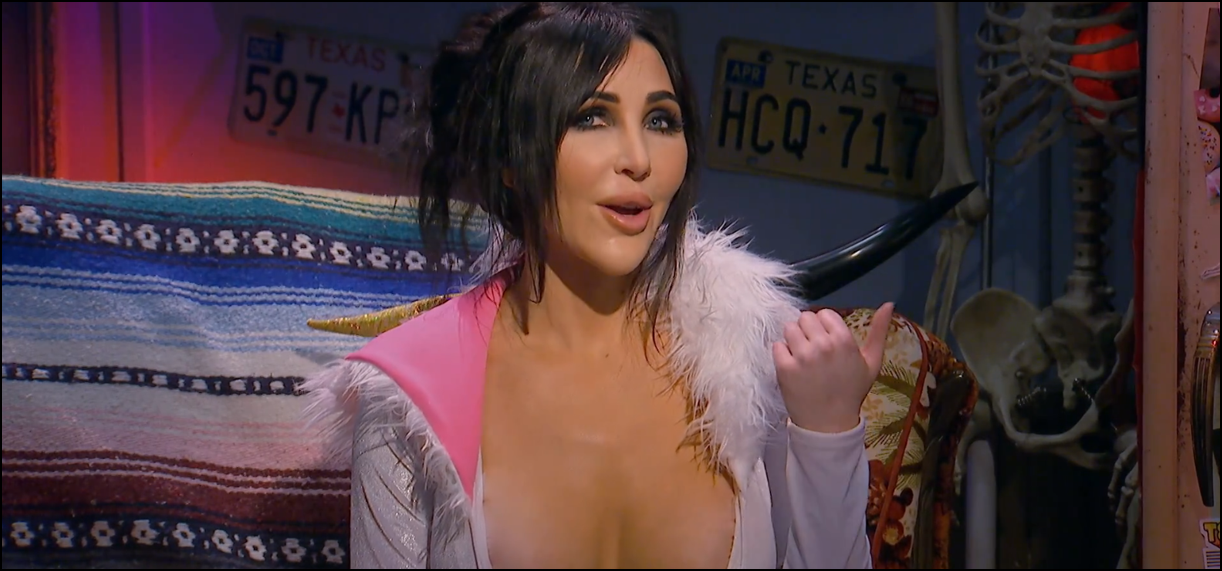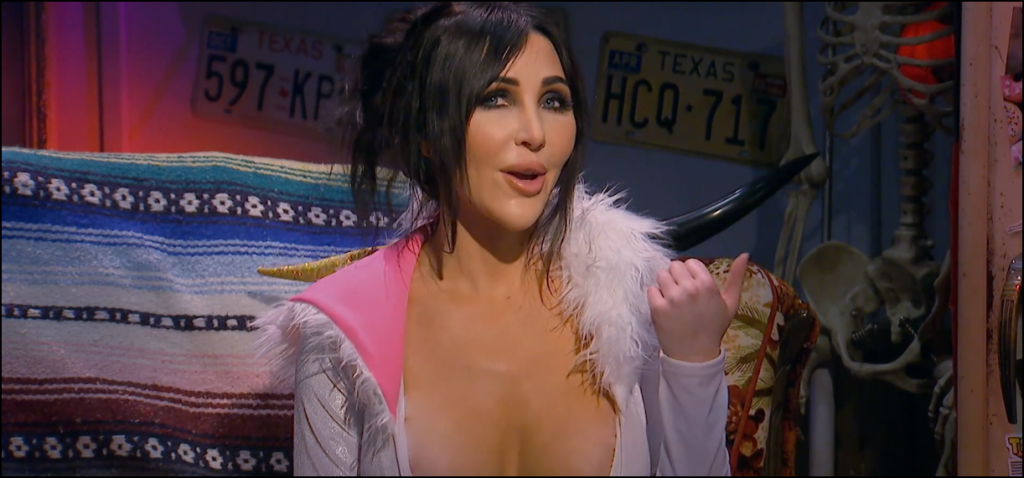 Episode Score
A fun night with a cult classic, a Shudder premiere, and the world's tiniest pajama top. What's not to love?

(4.5 / 5)
With any luck, we'll be meeting up again for another event in October, but until then why not check out some of the other content here at Haunted MTL?
The Last Drive-In: Joe Bob's Vicious Vegas Valentine Special Live Watch Party February 10th!
The sweet putrid stench of love lingers through the air which can only mean one thing…Valentine's Day and its annoying little winged cherub mascot, Cupid, is fast approaching. Soon, partners will be spoiling one another with extravagant bouquets of roses, heartfelt Hallmark cards, obnoxiously large teddy bears, glistening diamond jewelry, and heart-shaped candies or boxes filled with assorted mediocre chocolates. You know? Normal things couples do. I tend to prefer my chocolate boxes filled with bleeding hearts, à la 'My Bloody Valentine' but, beggars can't be choosers, right? All jokes aside, Valentine's Day is special for many couples, however, there are also many others who find themselves celebrating this day without a significant other. Luckily, Shudder, along with drive-in king Joe Bob Briggs and co-host Darcy the Mail Girl (Diana Prince) will graciously be keeping us lonely mutants', and yes, all you horror fanatic couples' company on Friday, February 10th as they return with The Last Drive-In: Joe Bob's Vicious Vegas Valentine, premiering live at 9pm EST.
Love Spells Abound…
Back in 2021, Joe Bob and Darcy invited us to a gruesomely passionate night of spell-binding love witches and animatronic dinosaurs infused with teenage human brains during The Last Drive-In: Joe Bob Put a Spell on You. Many, including myself, were introduced to the tantalizing 70's inspired retro throwback 'The Love Witch' and the graphically goofy cult classic 'Tammy and the T-Rex', providing the perfect viewing pleasure to mend any broken heart. While the two films for this year's morbid love-induced special have yet to be announced, as a special treat, Briggs has announced for the first time on The Last Drive-In, he will be marrying one lucky couple during the live showing. We here at HauntedMTL are eagerly awaiting the return of the ghoulish duo so, as is tradition, we will be proudly hosting a watch party on Twitter during the broadcasting of The Last Drive-In: Joe Bob's Vicious Vegas Valentine. Be sure to follow us on Twitter and tag us @hauntedMTL as well as @shudder, @therealjoebob, and @kinky_horror to partake in this night of unholy love.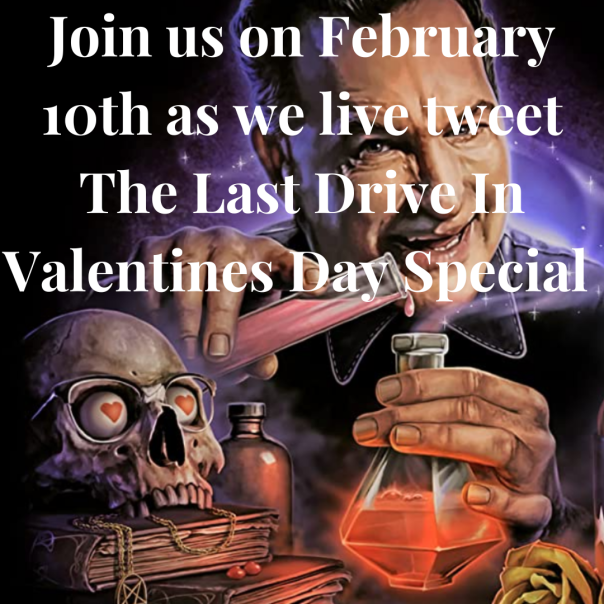 What started off as a one-time special premiering on Shudder July 13, 2018, 'The Last Drive- In' was originally meant to be Brigg's swan song; one last special before hanging up the bolo tie in retirement. However, due to so many mutants, excuse me…viewers tuning in and breaking the Shudder servers, it was only natural to announce an official full season of 'The Last Drive-In', which would make its explosive debut March 19, 2019. Since then, Darcy and Briggs have spawned many exclusive holiday specials, have graciously donated to many charities within the community, and have accumulated 4 seasons of 'The Last Drive-In', with a fifth currently in production premiering on Shudder's 2023 schedule sometime this year, let's hope sooner rather than later.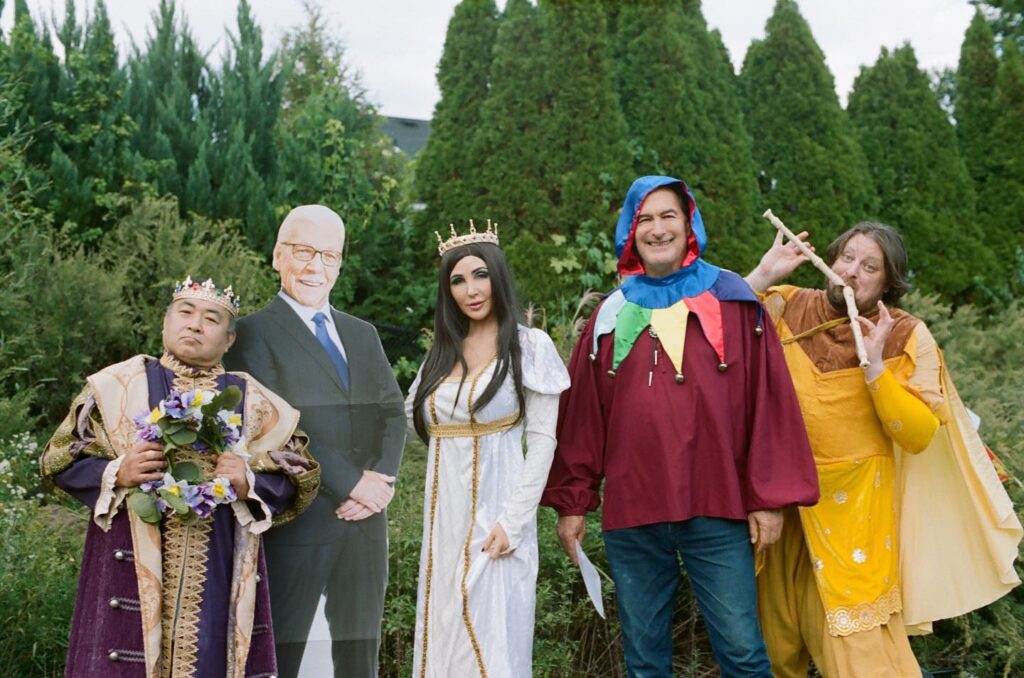 Horror Noire, a Film Review
Horror Noire is a horror collection that includes "Daddy," "The Lake," "Brand of Evil," "Bride Before You," "Fugue State," and "Sundown."
Horror Noire is a horror collection brought by the combined efforts of AMC+ and Shudder. The collection includes "Daddy," "The Lake," "Brand of Evil," "Bride Before You," "Fugue State," and "Sundown." Horror Noire boasts Black directors and screenwriters, providing six unique stories.
As this collection explores six stories, I will skip the usual synopsis to assess the genres and ideas explored, albeit limited as needed. Expect to find supernatural horror, creature features, and psychological thrillers. Many short films deal with these genres while exploring Black issues, but this isn't universal for the collection.
The directors and writers include Zandashé Brown, Robin Givens, Rob Greenlea, Kimani Ray Smith, Steven Barnes, Ezra Clayton Daniels, Tananarive Due, Shernold Edwards, Victor LaValle, and Al Letson.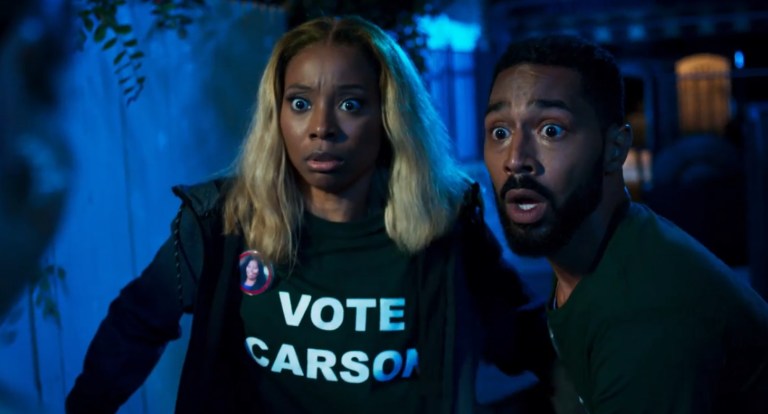 What I Like
Each story remains unique, holding different strengths and weaknesses that highlight drastically different perspectives. Collections like VHS hold a similar premise to create their collection, but Horror Noire gives more creative freedom to its talent to be independent.
My personal favorite short film is Zandashé Brown's "Bride Before You." This period piece unravels a fable set in the Reconstruction Era. The entry feels Fabulistic in approach, which happens to be my preferred niche.
However, the best example of horror goes to Robin Givens' "Daddy," providing an existential horror tied directly to the characters involved.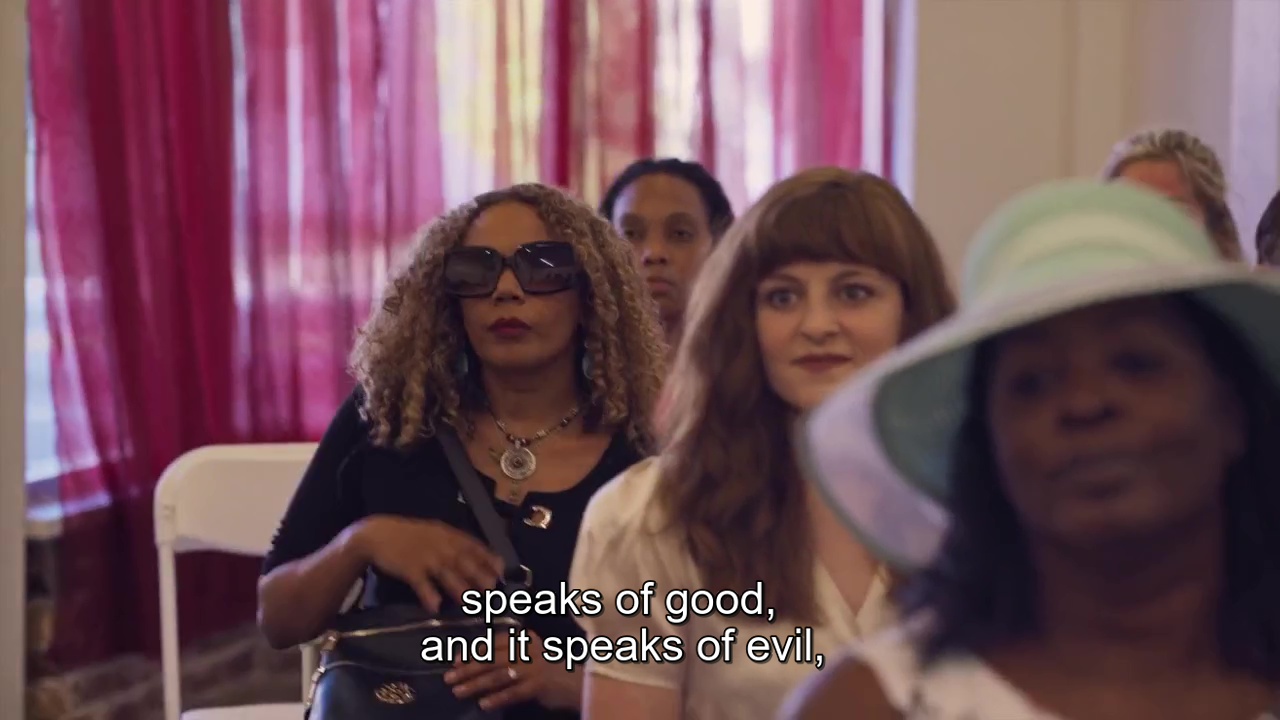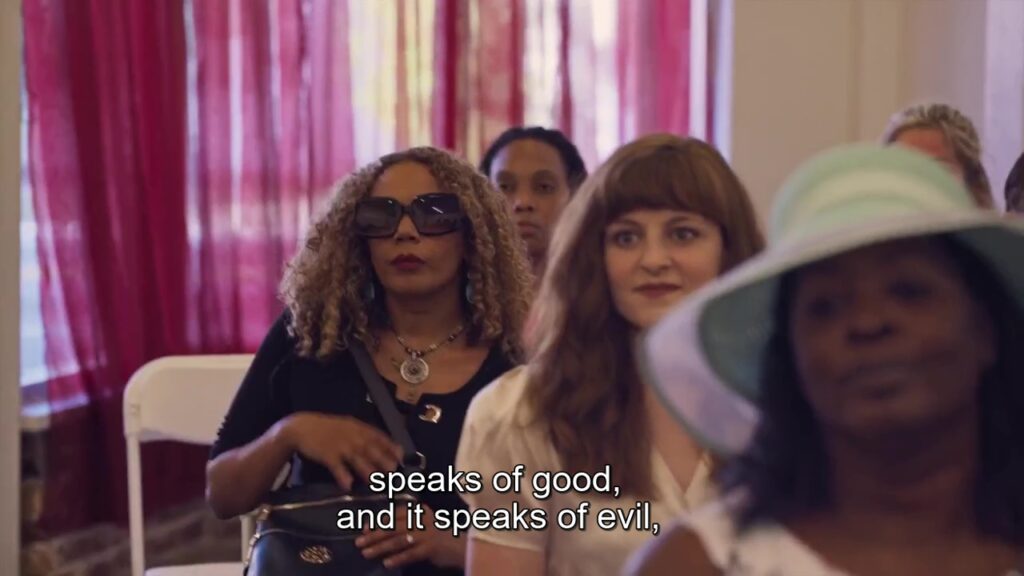 What I Dislike
As mentioned, all have a particular style and idea. The downside of this approach always remains to keep the viewer interested long enough to find their favorite. If you find several underwhelming choices, this becomes a chore. But I imagine that is rare as the variety makes the options refreshing.
Personally, "Brand of Evil" had an interesting premise, but the execution fell short. On paper, it might have sounded like my favorite, which makes the lackluster execution a bigger letdown.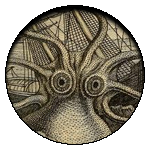 Final Thoughts
Horror Noire gives power and control to Black creators, providing a formula for a unique collection against others in the space. While the various subjects and approaches mean you aren't likely to love them all, there should be a short film for everyone.

(3.5 / 5)
Episode six of Netflix's Dahmer was not, honestly about our title character. Instead, it was about one of his victims, a man named Tony. We've actually seen Tony a few times during this series. We just didn't know it was him.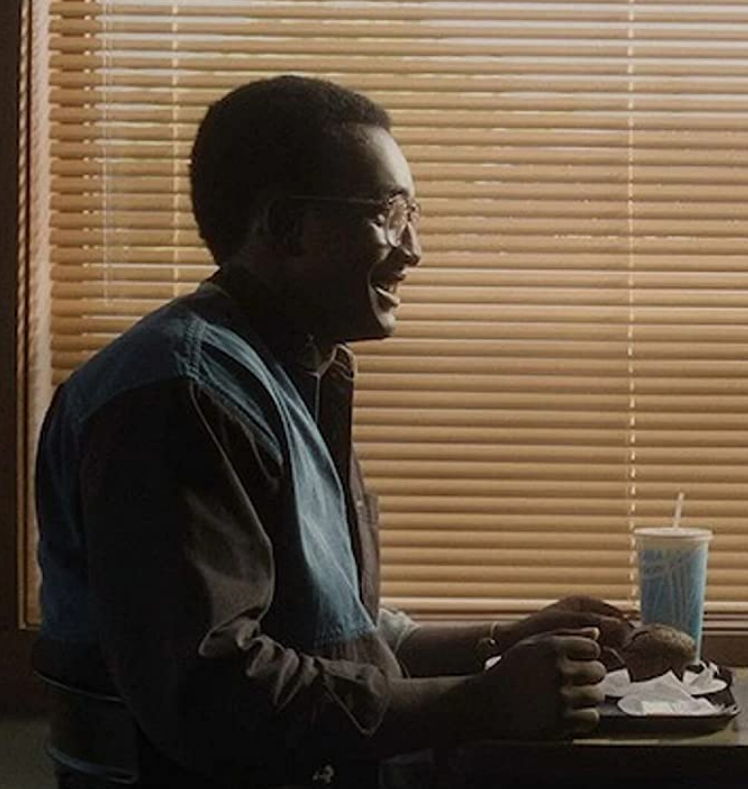 And, well, he wasn't exactly alive the first time we saw him.
Tony was born into a supportive, loving family. This is good because soon after he was born a viral infection took his hearing. He is black, deaf, and gay in the early 90's.
Tony has a dream of becoming a model. And he certainly has the looks for it. He is beautiful, body and soul. He has lots of opportunities for romance, but it's not what he's looking for. He wants a real relationship.
Eventually Tony moves to Madison, trying to pursue his dream. He gets a job and starts getting modeling work.
Then, he meets Jeff Dahmer at a bar.
At first, we can almost believe that it's going to be alright. Jeff seems happy. He's taking care of himself. He's not drinking as much. He even has his dad and stepmom over for dinner. It seems like his life is getting on track. Even better, he's treating Tony right.
Then, of course, things go bad.
One thing that has always bothered me as a true crime fan is that we know so much about the killers, but not as much about the victims. Not so much if we don't know who the killer is, of course. But the names that are part of our pop culture are those of the killers. Dahmer, Manson, Jones, Bundy, Holms. The names we don't know are Roberta Parks, Beth LaBiancas, Leno LaBiancas, and Tony Hughes. And clearly, we should know them.
If Tony Hughes was half the shining, positive person that the show Dahmer made him out to be, I'm so sad that he isn't with us anymore. We need so many more people like him. And many of Dahmer's victims were likely just like him. After all, he was attracted to them for a reason.
This was a significant episode, and I understand why it's the highest-rated episode of the series. I finished it with a heavy heart, saddened by the loss of a man who should still be with us today. 

(5 / 5)