Happy Halloween fellow Haunted readers. On this month's final installment of "Treehouse of Horror," we're going to take a look at four of my favorite stories that I didn't cover this month. The following include parodies of Paranormal Activity, the Hunger Games, Mad Max: Fury Road and Dexter.
Treehouse of Horror XXIV: Opening Sequence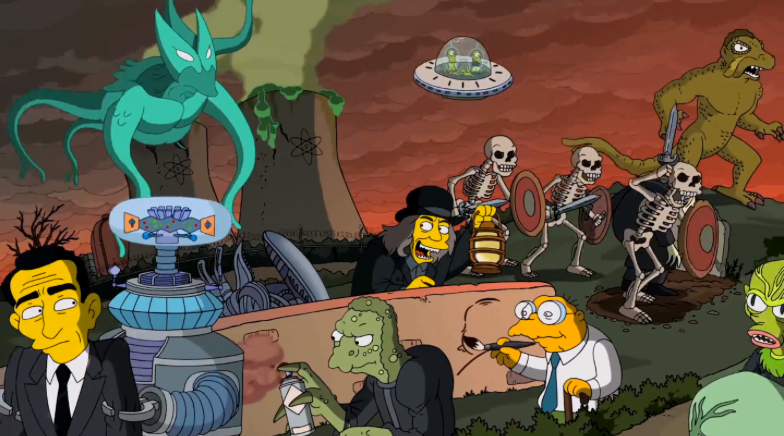 This isn't a story per se, but it is such a fun sequence that I needed to include it. As you might know, most "Treehouse of Horror" episodes begin with a little gag of the Simpsons sitting on their couch in various costumes. In Installment XXIV's opening sequence, directed by Guillermo del Toro, we follow a long shot of horror references including Stephen King, Rod Serling, Cthulhu and so many others. It's my favorite opener of the entire collection. There are the myriad details, the dark and beautiful color pallet, the increasingly tense music. It's perfect.
Treehouse of Horror XXIII: Un-Normal Activity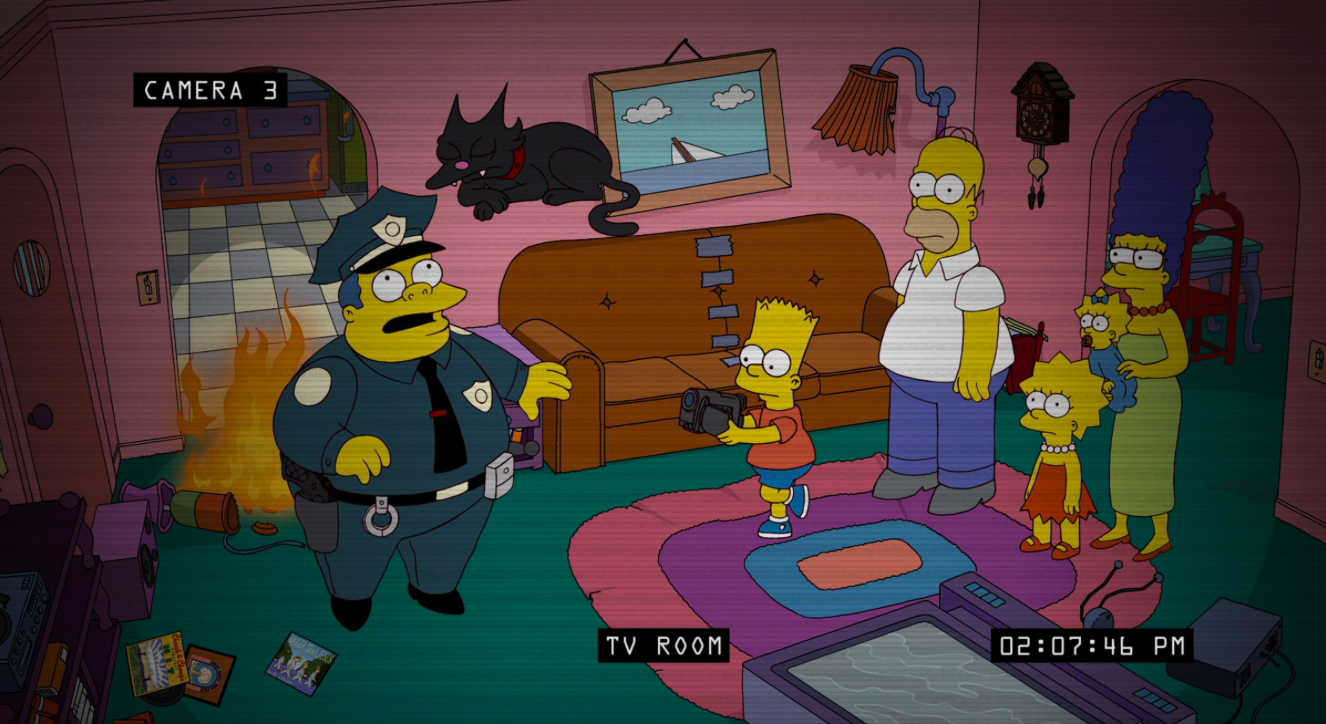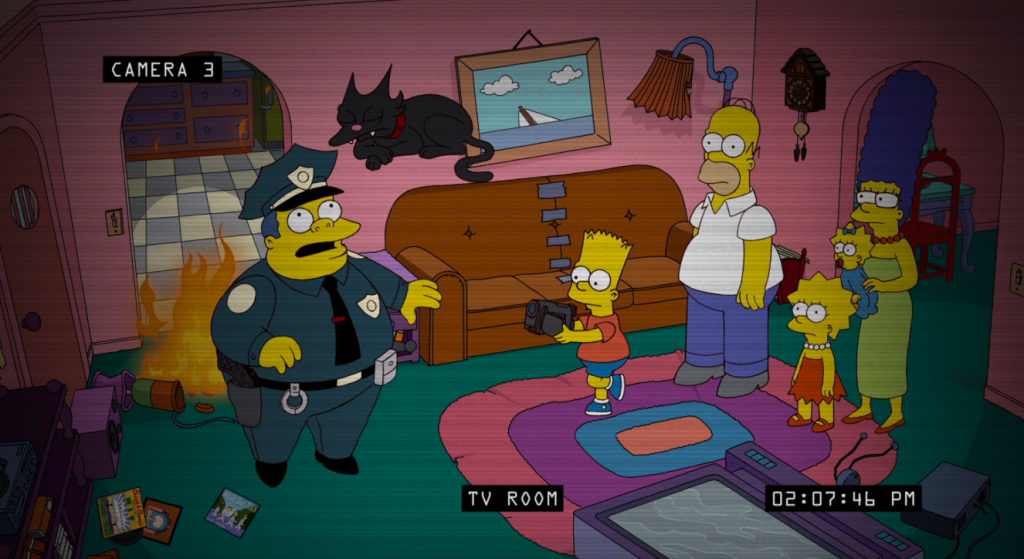 The Simpsons are experiencing some irregular activity in their house, so Homer buys some cameras to figure out what is going on. It just so happens that 30 years ago, Marge made a little deal with the devil to save her sisters from eternal damnation. In return, the demon came back to take Maggie, Marge's favorite child. Fortunately, Homer finds a promiscuous way to save the family.
Dry Hard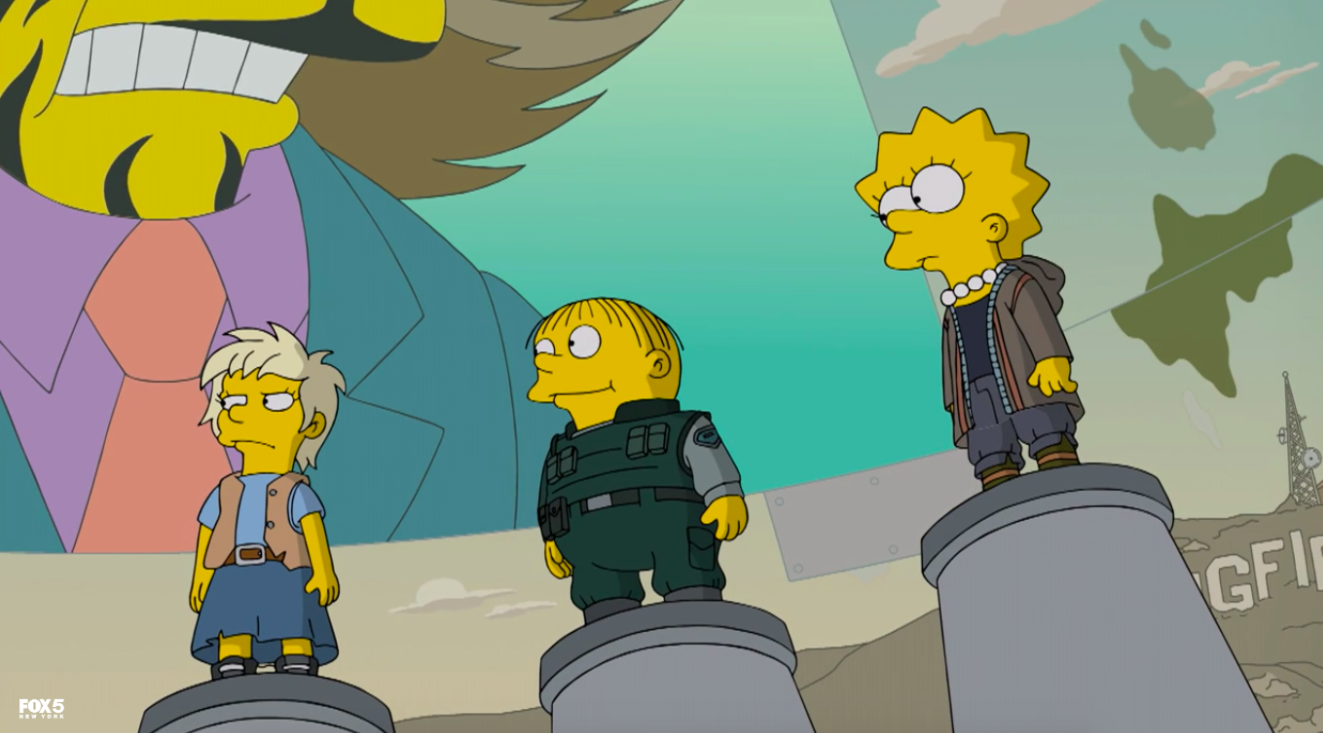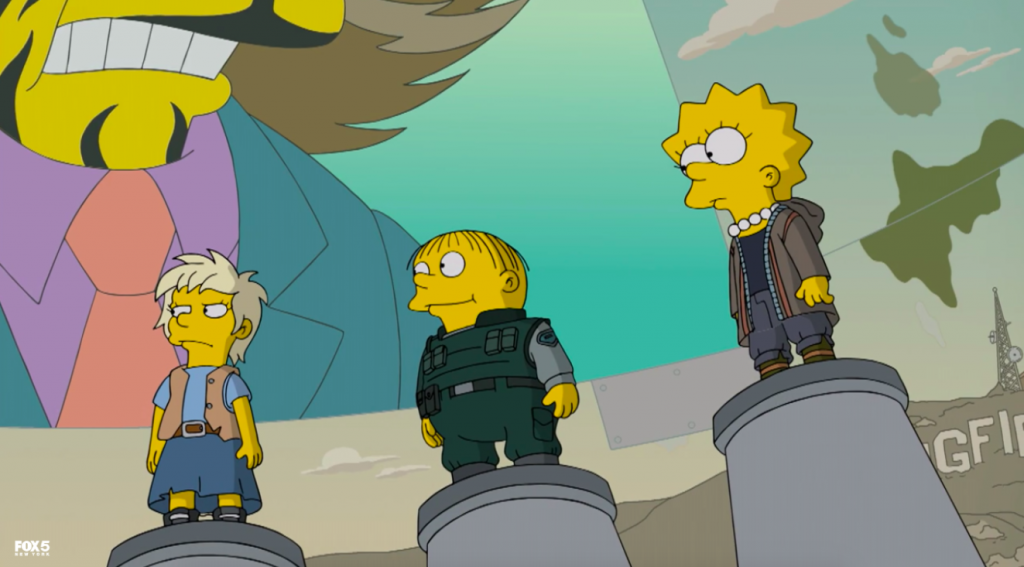 In a dystopian and drought-ridden Springfield, Mr. Burns is the person with access to the town's water supply. He announces that children from each neighborhood will fight each other to the death. The winning child will win a day to swim in his personal reservoir. Lisa is the chosen child from the Evergreen Terrace neighborhood. Things are dire, but luckily she has drunk coach Homish to help her survive.
Dial "D" For Diddly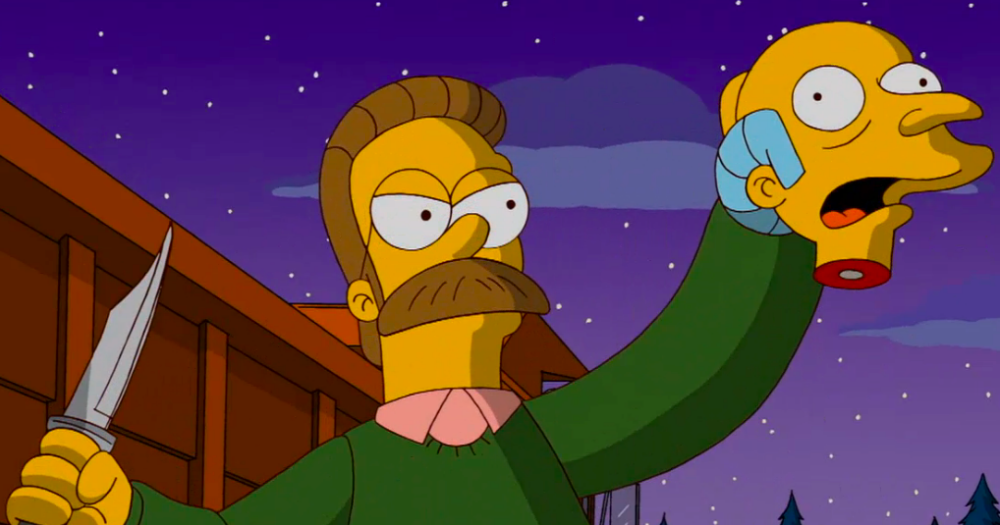 I don't think it comes as any surprise that Ned Flanders is a serial killer. He hears a high and mighty voice ordering him to kill various people, including Mr. Burns and Patty and Selma. Assuming this voice to be God, Flanders obeys. Unfortunately, much like the series finale of Dexter, nothing good can come out of this and disaster awaits.
That's All (For Now)
Thank you for following this little Simpsons adventure with me. Although the posts were not as frequent as originally planned, it was so much fun to bask in the spookiness and humor this show has to offer. They really didn't hold back with all the violence and parodies, and I'm excited to see what unveils in this year's episode (scheduled to be released on November 8). If you like reading about horror tropes in non-horror films, you should check out our Dark Deviations series.
Happy Halloween folks! Keep it creepy!