Season two of Shudder's hit series, Creepshow, isn't coming out until 2021. That, you know, sucks hard. But we still have season one to binge again if we need a fix. I might have done that recently myself.


Let's take a look at the last episode of season one today, just in case you haven't seen it yet. Trust me, it's worth the watch.
The first story, Skinwalkers, was possibly the most gruesome episode of the whole season. This was a warm, gooey treat for an old school gore fan like myself.
Henry, an overweight man looking for an easy out, is personally invited to try a strange new treatment involving leeches. The leeches crawl around your body and eat all your excess fat. I think a good jog sounds like a better plan. And at first, Henry agrees with me. Despite getting a hard sell from Dr. Sloan, who discovered the leeches, Henry walks away.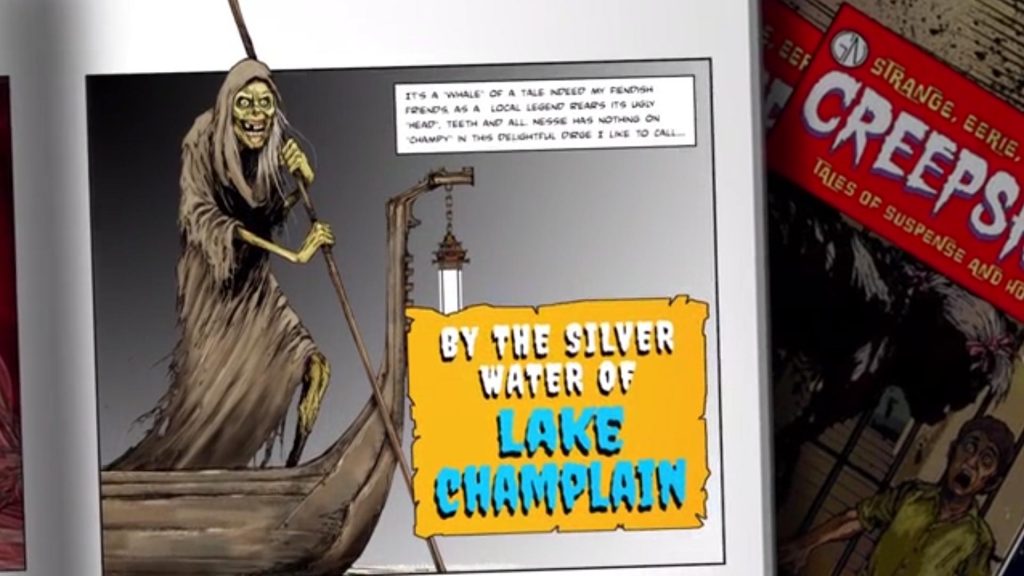 Until he sees the results of the treatment, that is. It seems to work and work fast. So, Henry agrees to have the treatment done on live tv. Gorey terror ensues.


By the silver water of Lake Champlain is the second tale. It was sweet, cliche and honestly could have been a little more subtle.
Rose and her family are still suffering after the death of her father. Her mother's remarried a stereotypical heel. I mean, this guy couldn't be a more obvious asshole. Almost as soon as you see this grown-ass man wearing a pair of boots he's written 'Shit Kickers' on in marker, you know he's not surviving this story. But you also know you're going to cheer when he gets his.


Rose's dad disappeared while looking for a mysterious lake monster named Chompy. Rose believes that her dad was right, that Chompy was real. Her mother and stepdad don't think so. After an altercation, she runs off to the lake and finds the body of Chompy. But someone else finds it too.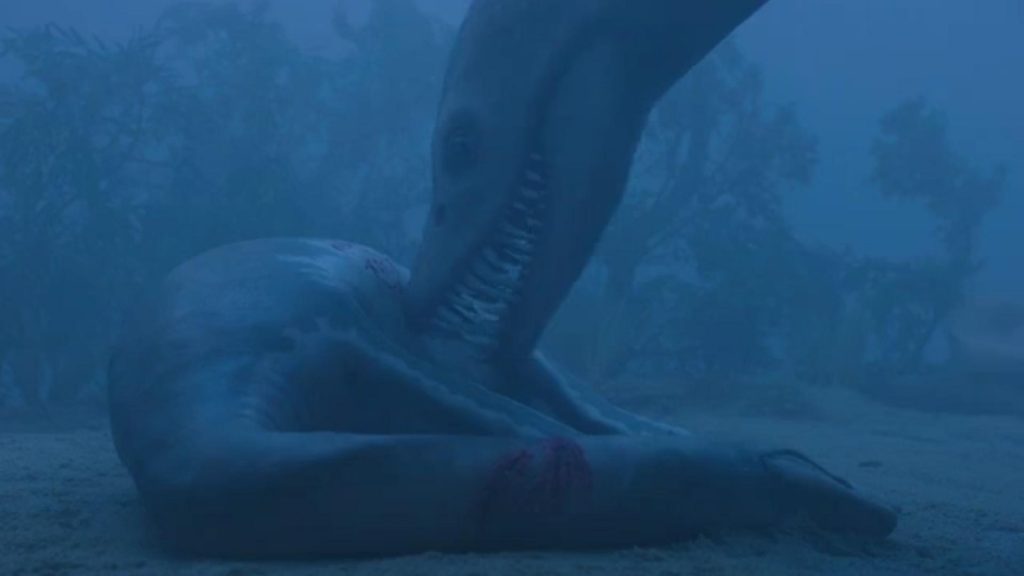 Tom Savini directed this episode, along with Roxanne Benjamine. Benjamine's name should be familiar to you if you're a fan of Chilling Adventures of Sabrina, as she's directed an episode from the most recent season. She's also directed a slew of creepy scary movies that need more attention than they're getting.
If you don't know Savini, what are you even doing here? He worked with Stephen King on the Creepshow movie, so it's great that they've both been so hands-on with this series so far. I'm sure it's a big reason why it's been as good as it is so far.


Creepshow has shown that they can bring the talent, the stories and the terror. I can't wait for season two to drop. But I'm sure it will be well worth the wait.