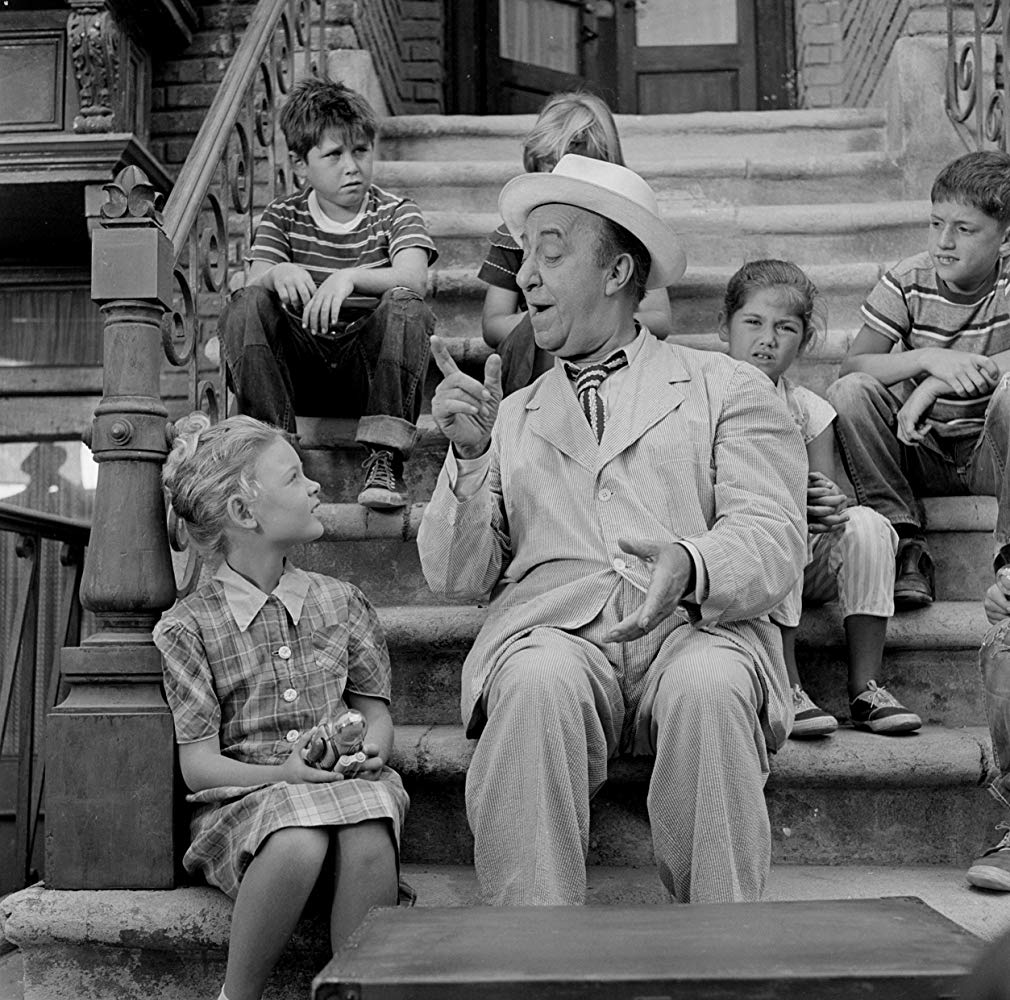 The Twilight Zone's 'One for the Angels' is Pitch Perfect
"One for the Angels" is only the second ever episode of The Twilight Zone, and it almost seems to be overlooked. What makes it a classic?
What makes The Twilight Zone a classic? Is it that it's old, potentially creating feelings of nostalgia? Well, that doesn't hurt, but what really makes a classic is simply that it makes an impact. It tends to be quite original, or at least a superior representation of its form. "One for the Angels" is exactly that. Granted, it's only the second ever episode of The Twilight Zone, and it almost seems to be overlooked.
Still, the story is a perfect blend of drama, humor, sadness, suspense and philosophy, in addition to an examination of its main character, Lou Bookman. Ed Wynn does a great job as Bookman, who breathes goofy yet plausible life into the character. Frankly, he's a bit similar to the Cowardly Lion, except as a street salesman (or "pitch man," as Rod Serling calls him in the story).
Meeting Mr. Death
While he first seems like an average character, he happens to meet Mr. Death (Murray Hamilton), AKA "The Grim Reaper." As most people would, Bookman ends up pleading for his life, but ultimately his bargaining skills, and ability for self-sacrifice, are put to the test. The viewer may wonder, "Hmm, would I be able to make the same choice, when it comes down to it?" Some of us would, but definitely not everyone.
Basically, this Twilight Zone episode is a reminder of what made Rod Serling's stories typically great. He would often blend moral conflicts in with his creepy concepts — and this episode certainly has creepy connotations. Curiously, Serling never comes across as too preachy in the process. Like most fiction writers, he tends to let the stories and situations themselves carry the meanings, rather than beat you over the head with them. He encourages the viewer to have an internal debate, which is the sign of a great story.
Is it Scary?
This is a common question when it comes to Twilight Zone episodes. "One for the Angels" is hardly the most shocking story imaginable. Nevertheless, if you ponder the scenario, you might be a little creeped out. More importantly, the moral issue of self-sacrifice to save another's life is compelling, and so is the idea that Mr. Death is obligated to carry out his duties, yet is seemingly human-like and fallible. It is in many ways a fantastical tale, yet it is grounded by rules. This alone helps the story be more complex, and potentially more unsettling. There isn't an impression that literally anything could happen (though bizarre, free-for-all reality stories could hypothetically be scary).
There's another aspect to the creepiness that's hard to explain: The humor sort of enhances the dark elements. Like other Twilight Zone episodes, this one knows how to blend darkness and light, while having a natural flow to things. At no point does the mood seem forced or ridiculous. We also care about the story because we care about Mr. Bookman. He may not have lived a very prestigious life, but he makes the right decisions where it counts, and that's huge.
In Conclusion
This is a fantastic episode. In addition to everything I say above, it's also a bit of a time capsule. You get to see an era when little kids could wander freely in a city, without anyone being paranoid about it or calling Child Protection Services. It's also just a classy episode, not trying to be anything it isn't. It's proof that solid story is often more important than fancy effects or even overall scares. Another interesting aspect of "One for the Angels": It doesn't even have the classic Twilight Zone theme that everyone knows and loves.
What are your thoughts on The Twilight Zone? Let us know in the comments!
Horror Noire, a Film Review
Horror Noire is a horror collection that includes "Daddy," "The Lake," "Brand of Evil," "Bride Before You," "Fugue State," and "Sundown."
Horror Noire is a horror collection brought by the combined efforts of AMC+ and Shudder. The collection includes "Daddy," "The Lake," "Brand of Evil," "Bride Before You," "Fugue State," and "Sundown." Horror Noire boasts Black directors and screenwriters, providing six unique stories.
As this collection explores six stories, I will skip the usual synopsis to assess the genres and ideas explored, albeit limited as needed. Expect to find supernatural horror, creature features, and psychological thrillers. Many short films deal with these genres while exploring Black issues, but this isn't universal for the collection.
The directors and writers include Zandashé Brown, Robin Givens, Rob Greenlea, Kimani Ray Smith, Steven Barnes, Ezra Clayton Daniels, Tananarive Due, Shernold Edwards, Victor LaValle, and Al Letson.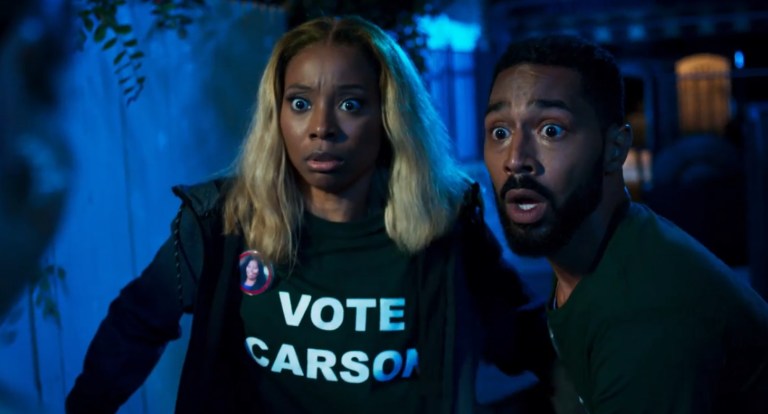 What I Like
Each story remains unique, holding different strengths and weaknesses that highlight drastically different perspectives. Collections like VHS hold a similar premise to create their collection, but Horror Noire gives more creative freedom to its talent to be independent.
My personal favorite short film is Zandashé Brown's "Bride Before You." This period piece unravels a fable set in the Reconstruction Era. The entry feels Fabulistic in approach, which happens to be my preferred niche.
However, the best example of horror goes to Robin Givens' "Daddy," providing an existential horror tied directly to the characters involved.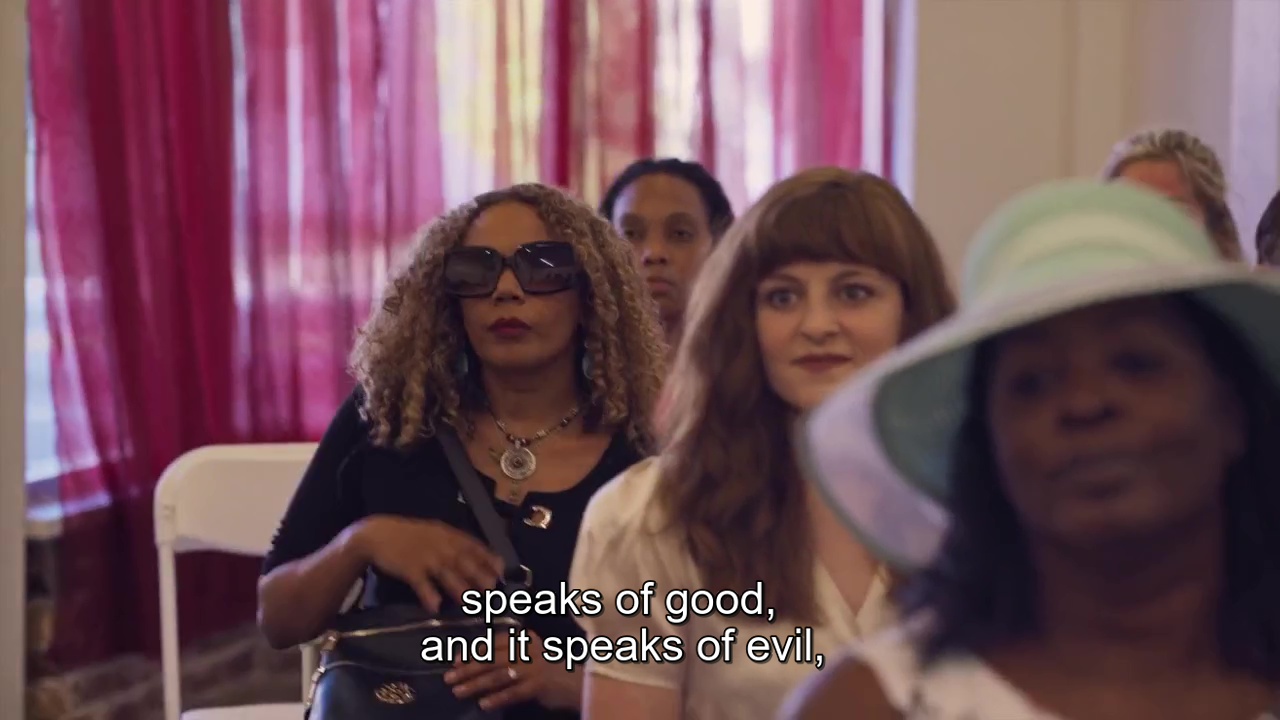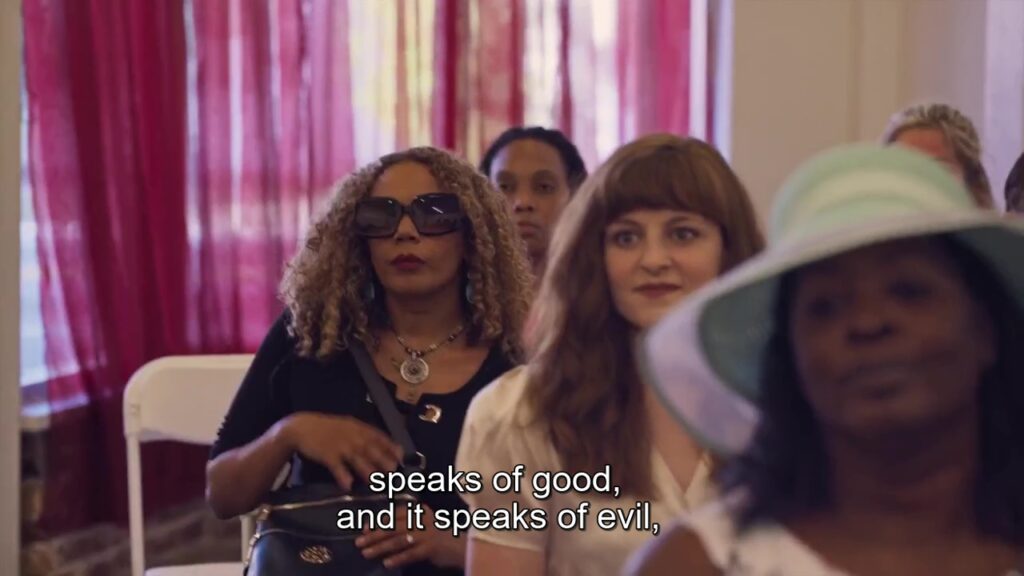 What I Dislike
As mentioned, all have a particular style and idea. The downside of this approach always remains to keep the viewer interested long enough to find their favorite. If you find several underwhelming choices, this becomes a chore. But I imagine that is rare as the variety makes the options refreshing.
Personally, "Brand of Evil" had an interesting premise, but the execution fell short. On paper, it might have sounded like my favorite, which makes the lackluster execution a bigger letdown.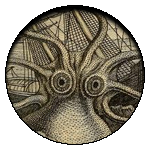 Final Thoughts
Horror Noire gives power and control to Black creators, providing a formula for a unique collection against others in the space. While the various subjects and approaches mean you aren't likely to love them all, there should be a short film for everyone.

(3.5 / 5)
Episode six of Netflix's Dahmer was not, honestly about our title character. Instead, it was about one of his victims, a man named Tony. We've actually seen Tony a few times during this series. We just didn't know it was him.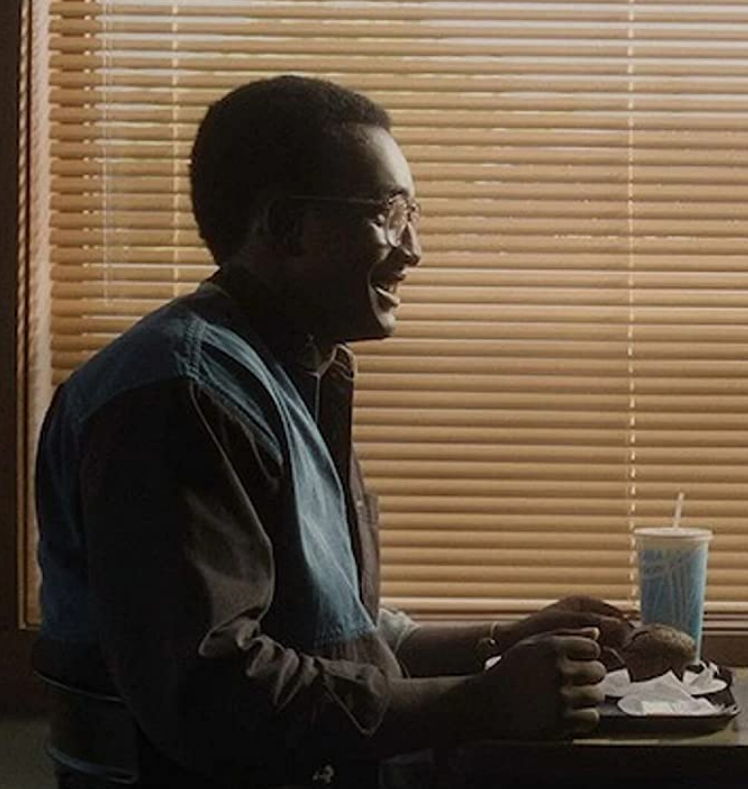 And, well, he wasn't exactly alive the first time we saw him.
Tony was born into a supportive, loving family. This is good because soon after he was born a viral infection took his hearing. He is black, deaf, and gay in the early 90's.
Tony has a dream of becoming a model. And he certainly has the looks for it. He is beautiful, body and soul. He has lots of opportunities for romance, but it's not what he's looking for. He wants a real relationship.
Eventually Tony moves to Madison, trying to pursue his dream. He gets a job and starts getting modeling work.
Then, he meets Jeff Dahmer at a bar.
At first, we can almost believe that it's going to be alright. Jeff seems happy. He's taking care of himself. He's not drinking as much. He even has his dad and stepmom over for dinner. It seems like his life is getting on track. Even better, he's treating Tony right.
Then, of course, things go bad.
One thing that has always bothered me as a true crime fan is that we know so much about the killers, but not as much about the victims. Not so much if we don't know who the killer is, of course. But the names that are part of our pop culture are those of the killers. Dahmer, Manson, Jones, Bundy, Holms. The names we don't know are Roberta Parks, Beth LaBiancas, Leno LaBiancas, and Tony Hughes. And clearly, we should know them.
If Tony Hughes was half the shining, positive person that the show Dahmer made him out to be, I'm so sad that he isn't with us anymore. We need so many more people like him. And many of Dahmer's victims were likely just like him. After all, he was attracted to them for a reason.
This was a significant episode, and I understand why it's the highest-rated episode of the series. I finished it with a heavy heart, saddened by the loss of a man who should still be with us today. 

(5 / 5)
Mandrake, a Film Review
Mandrake is a 2022 supernatural horror directed by Lynne Davison and written by Matt Harvey, starring Deirdre Mullins and Derbhle Crotty.
Mandrake is a 2022 supernatural horror directed by Lynne Davison and written by Matt Harvey. This film boasts a cast that includes Deirdre Mullins, Derbhle Crotty, and Paul Kennedy. It is currently available for subscribers in DirectTV, Shudder, Amazon Prime, or AMC+.
Cathy Madden (Deirdre Mullins) is a probation officer tasked with the most vilified case in her town, Mary Laidlaw (Derbhle Crotty). When a child goes missing, all eyes turn to the infamous Bloody Mary. Cathy, always believing in the best of people, tries to protect Mary. But evidence begins to mount, and Cathy finds herself in increasing danger.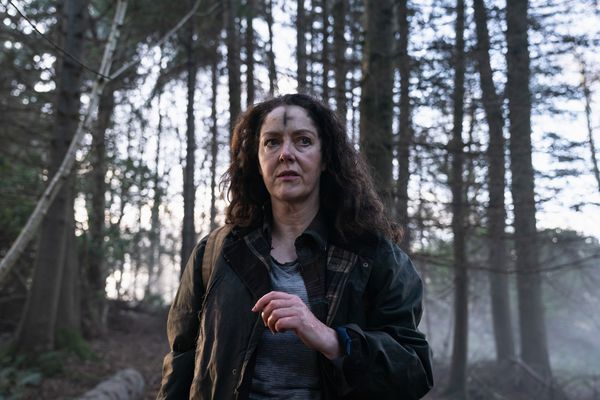 What I Like
Deirdre Mullins and Derbhle Crotty add weight to the film in their performances. Cathy proves resilient against the challenges she faces, while Mary can make any actions intimidating.
To not spoil anything, the ending is bittersweet in the best of ways, showing Cathy grow and mend relationships.
The atmosphere around Mary Laidlaw brings about the intimidation that earns the nickname Bloody Mary. It becomes easier to see why a town would fear this woman as we find her motives sinister.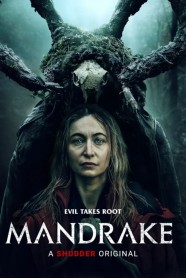 What I Dislike
While there may be external magical elements, I found people obeyed Mary Laidlaw a little too easily for a vilified woman. There wasn't enough for me to be convinced she intimidated them to action or magically charmed them. Or perhaps the performances felt underwhelmingly passive?
There was an irritating moment where a stalker helped save the day. The assistance is minor, but it still irritates me.
The daytime scenes of the film are bland. Perhaps it's intentional, but the night scenes are stunning, making the contrast greater. While this film focuses on its night scenes, I couldn't understand why it looked so bland, and sometimes poor quality, in the day.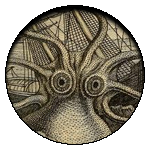 Final Thoughts
Mandrake can be a frightful enjoyment, especially when set at night where the details work. However, many elements left me wanting more or better. If you're looking for a witchy tale, I'd say there are better options, but Mandrake can keep you entertained.

(2.5 / 5)