Last time on Dealing with the Devil, we learned that the story is a game! The board was available previously and is shown here so you can get a feel for how to assemble it.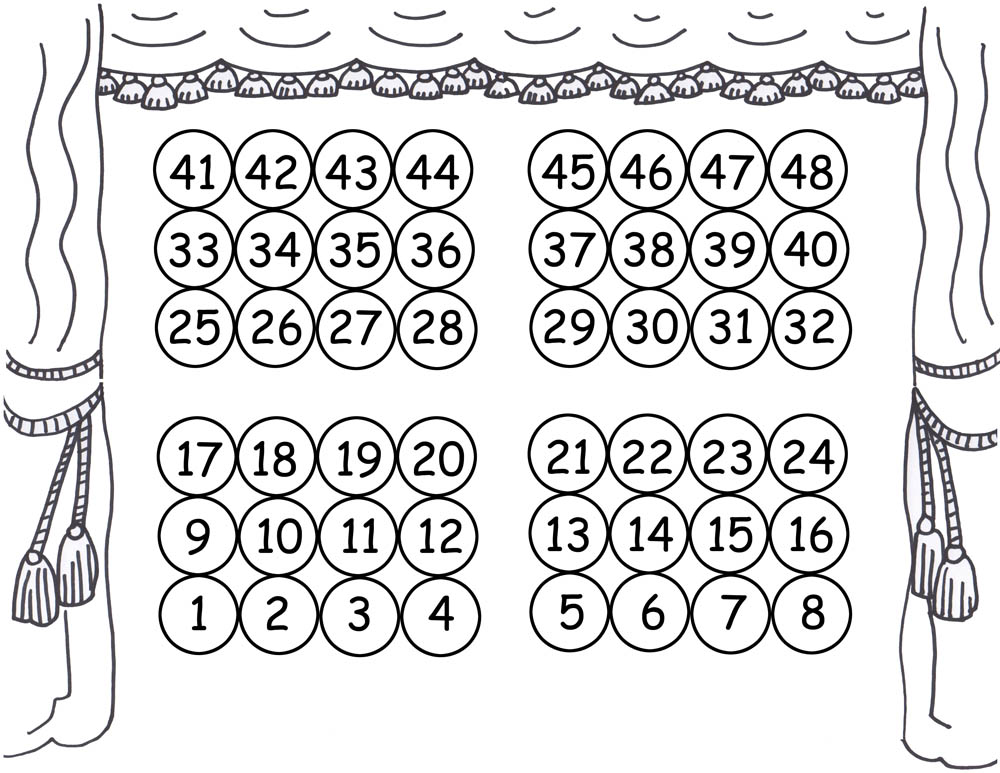 Next, here are all of the pieces you will need. There are even dice to cut out and assemble if you are so inclined (or you can use normal dice, whatever tickles your fancy)… Just download and print as before.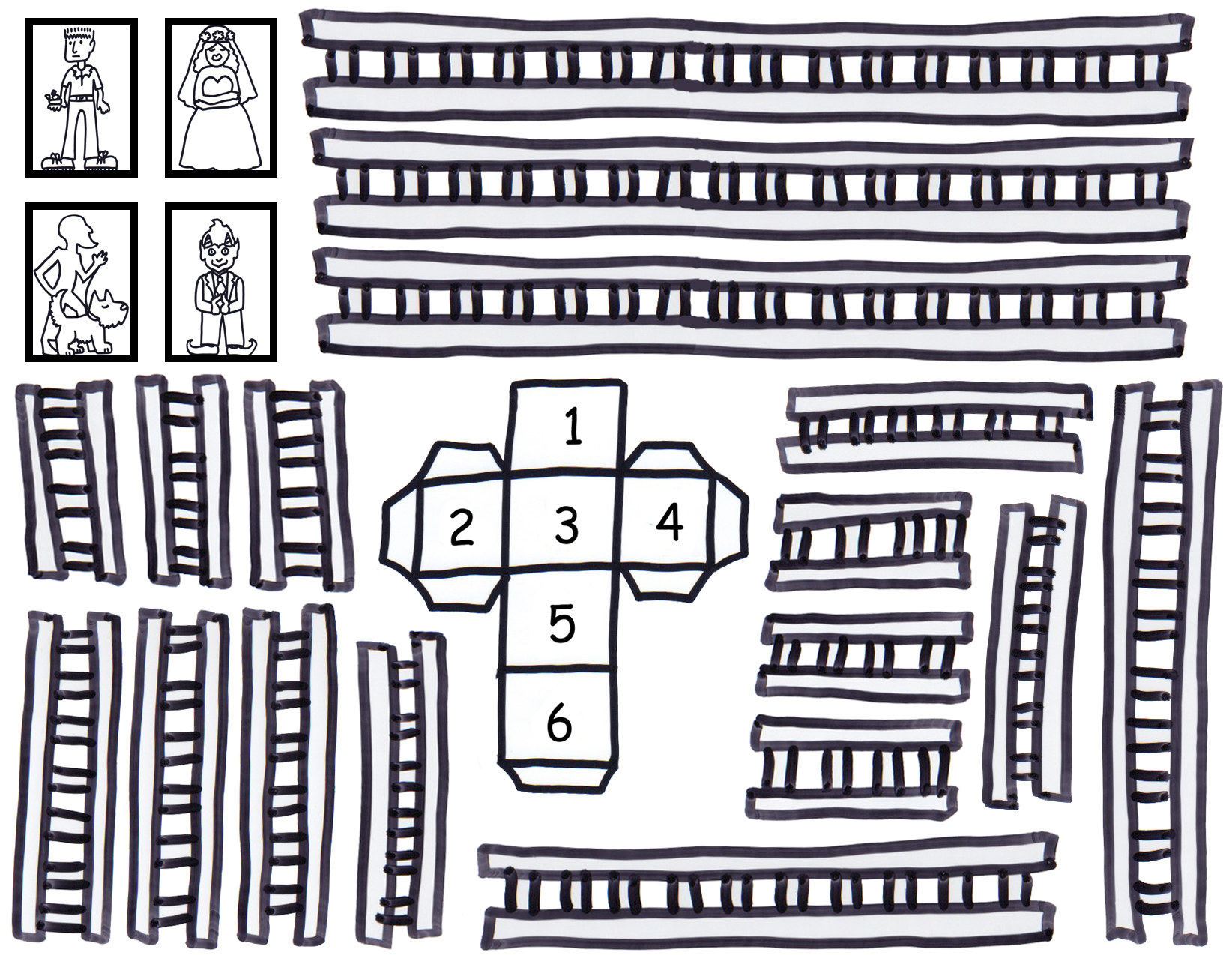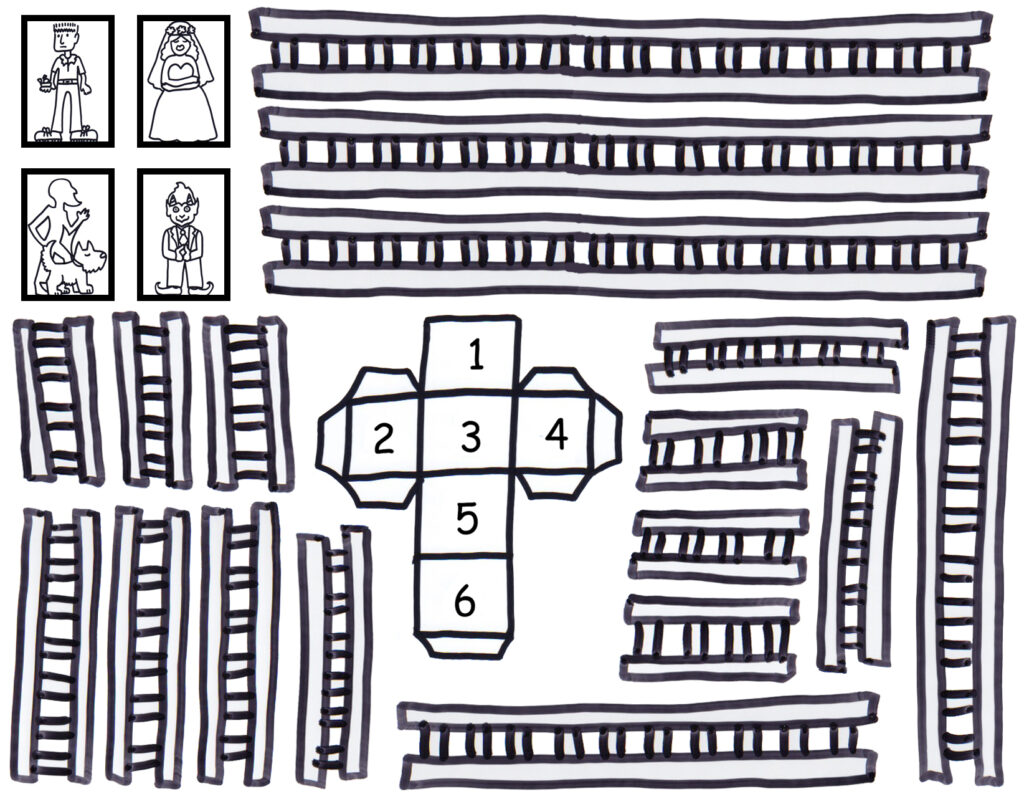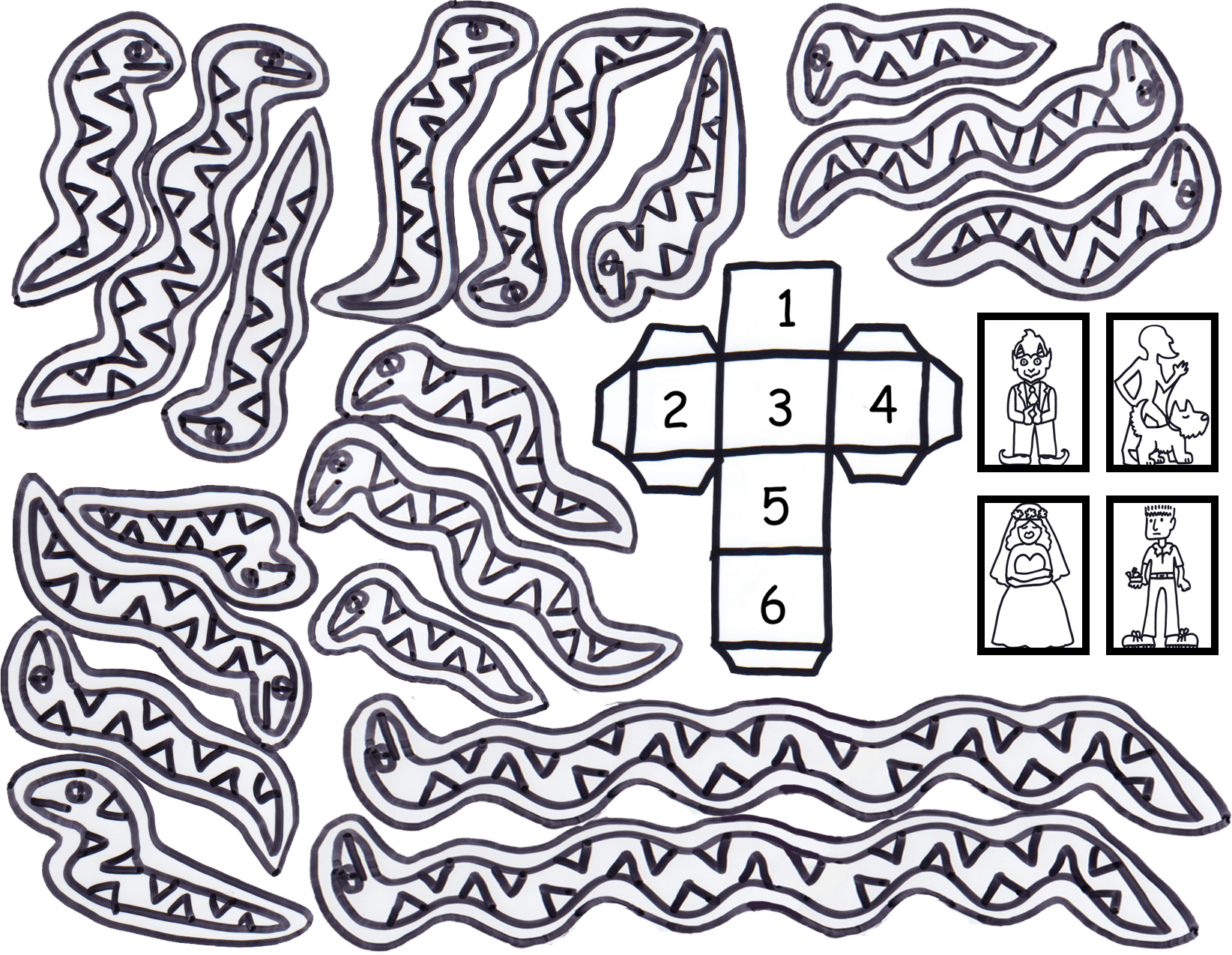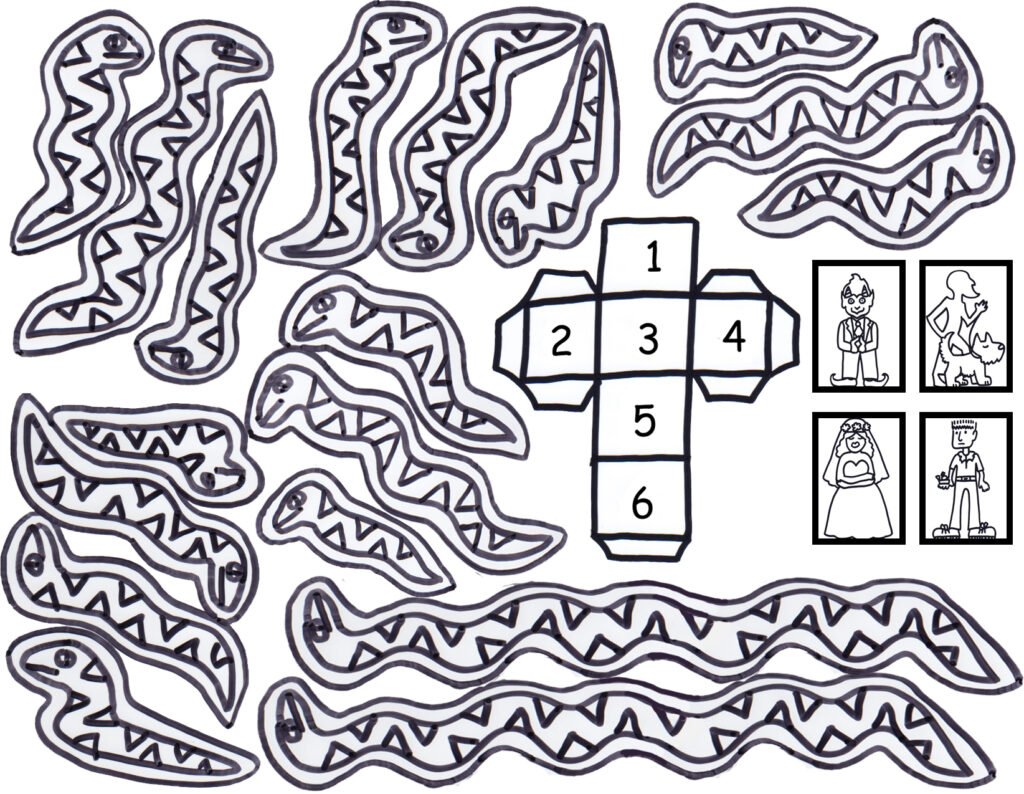 As mentioned previously, all Game Pieces can be printed at home on standard paper. Cardstock works best but refer to my last post for some other ideas if you don't have any. You can color your pieces however you like. The biggest challenge is cutting out all the snakes and ladders and such. Note: although most pieces have outlines you can follow when cutting them out, the ladders do not but it's pretty easy to just cut between them because they're relatively straight.
Like I mentioned before, the game is based loosely on Snakes and Ladders. The biggest difference (aside from the weird typewriter board movement) is that the ladders and snakes are loose pieces. This is so you can arrange them yourself at the start; it makes the game different every time you set it up. These pieces can be arranged by randomly dropping them on the board and following them where they land, or by having players alternate taking turns to place them on the board before play starts, whatever you want. There are a lot more snakes and ladders than you will need so use them in ways that make sense (perhaps 2 of each per player).