"Quenched In Blood" by Max Carrey
They'd been shoved into a blacked out van and driven on winding bumpy roads. Overcrowding, that's why they were relocated; at least that's what they'd been told, but this was no prison or holding site. It was a rundown building in the cover of a wood. Prison guards replaced with mysteriously black dressed men. Their bodies fine-tuned, sharpened, most likely military of some sort. Upon the realization of this threat a roar of grumbles burbled up from the gagged prisoners. There were thirty of them in total. Sweaty, hot, crammed together, being forced to walk single file all the way into a room glowing orange from coal fueled flames. This place was a forge, and a great burly blacksmith greeted them with a smudgy smile as he tinged away on his hammer against heated metal.
They tried to fight but their captors swatted them behind the knees to make them drop to the ground, and dragged them the rest of the way. They lined them up on the wall opposite of the blacksmith, as if they were an audience going to take their seats to watch a show, though shackles and cuffs constrained them. Iron tightly wrapped around their wrists and ankles, cutting into their skin the more they fought against them.
Abruptly left alone in the presence of the blacksmith, with the heat of the forge beating in waves against their skin, looking to one another with widening pupils, tears dripping down until evaporating off their faces, it became apparent that this man, this place would do them no good.The blacksmith, muscles tensed and taut, worked efficiently and quickly churning out stacks of unfinished metal. No longer just billets but not quite knives, the rough blades sat raked amongst the coals with their tangs piling outside the heat begging for handles.
The prisoners pulled against their bonds, but they refused to give. They bit down on their gags, but they didn't budge. Their cries were muffled and weak in their throats. It had been hours, a horrifying slow burn, waiting for the peak of the moment to rise and reveal itself. No heart beat steadily in those men's chests. They pinged off ribs in a deafening symphony as blood rushed to their eardrums booming the sound.
"Damascus-" the blacksmith began suddenly, causing the men to start and send them to the brink of fainting. "-blades normally aren't the strongest of metals, but they stay sharper for longer. And you can make such intricate patterns." He bellowed deeply, though his voice was surprisingly polished. "That's usually why blacksmith's chose to make them. For their cutting and their beauty, but I-I can make any blade strong, despite the metal. I could make a piece of scrap indestructible, but Damascus…Damascus is the best. It holds the most inside it, because of its layers. Things…" he chuckled darkly, "tend to get trapped there."
The blacksmith threw one last rough blade into the pile and then leaned against his workbench facing the prisoners. He dragged a dirty hand through his sweaty beard. His fat cheeks pushed up into a grin, flashing a golden tooth. "With these blades I not only can make them stronger than any other, unbreakable, but the more blood spilt the stronger the wielder, the more powerful they become. The blade and the solider together as one, unstoppable.
"The sense of dread mounted, and each man began to see his years coming to a close, all culminating to this moment. The prisoner's arms slackened against their restraints, defeated. Some tired bodies slumped low to the ground, others hung in mid suspension against the pull of the chains. In all their years of being a prisoner, this was the truest form of it enforced upon them. Their resolve weakened. Because who would care? Who would save them, even if they could? They were murderers, assaulters, and thieves. They were heathens, who would question their fate? People only cared if they met an end at all.
"It's time!" the blacksmith growled. The door flung open and the room filled up with soldiers. Some faces recognizable, the men in black now dressed in camouflage, but there were more of them crowding into the room stifling out the light breathable air. Too many bodies. Each one stood in front of their chosen prisoner. Each prisoner gave one final surge of effort, tugging against their bonds, tearing their skin, blood leaking forth and dripping over.
"Well, gentlemen I suppose it's symbolic in a way…because here you are on the road to Damascus," the blacksmith chuckled wryly as he passed a glowing blade to each solider. Thirty prisoners, thirty soldiers, thirty blades. He then turned his back, preparing the grinder that would shape the metal into a smooth surface ready to cut with ease. The solders smiled and gripped the scorching blades in their clamped fists. The blacksmith's voice roaring up over the prisoner's terror as their muted screams landed dully in the cloth wedged between their teeth. "Perhaps if the metal you all were made of had tested well you wouldn't be here. But so be it. Time for the quenching!"
The crude weapons were drawn back in synchronizing motion, the exacerbated energies of the prisoners heightened and they flailed so hard against their bonds the sounds of joints snapped as wrists cracked and broke, but then the blades were struck forth embedding messily and coarsely into their chests. Those that didn't puncture and simply broke the ribcage swung back and struck forth again until it was buried in flesh. The blood dripping down over the blade, the prisoner's soul evaporating out their body with a molten heat, but they did not travel far instead going down, down into the metal, deep within the layers.
The blades now quenched, hardened, and their souls trapped inside. They cried new soundless screams of terror that only bounced off the metal, pinging like a bullet to echo among them in the lonely dark. But soon others would join, paying an unlawful penance, crowding in around them. All kept prisoner inside the blades to give the wielder the power of God. Though this was no heaven. This was a place that the Devil ruled from afar. The layers of hell made of Damascus.
Max Carrey loves to delve deep within the complicated pasts and suspense filled futures of her characters. Currently she lives in sunny California, but will be moving to a gloomier location much like the settings in her stories (hopefully without the tragedy and mayhem involved). She has several upcoming stories to be released in print and online with magazines and indie publishers alike. To stay up to date on future releases follow her on instagram @maxcarrey
LTD Tripped Out Motivational Posters
Tripped out… in case you just couldn't get enough of Everything Everywhere All at Once and the return of the infinite bagel with EVERYTHING on it…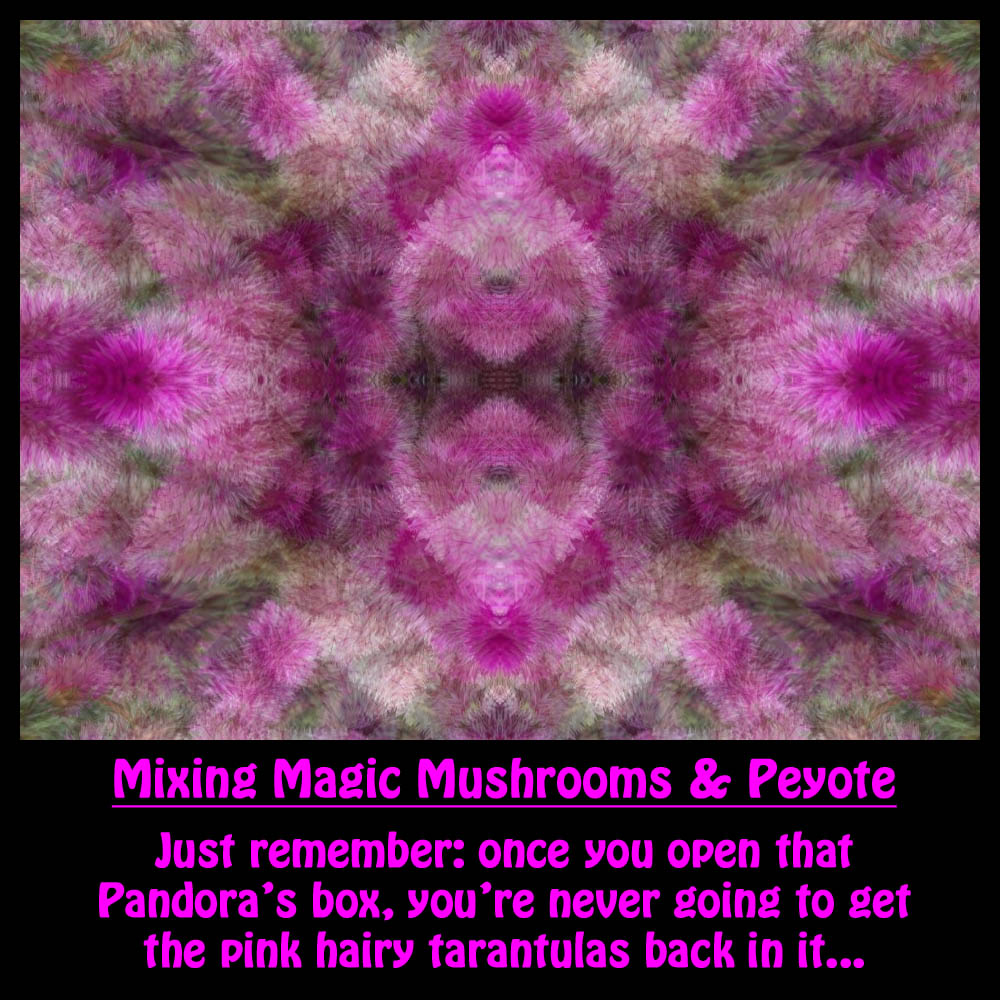 Artwork description: kaleidoscopic image of pink hairy horror (This is actually a fink fuzzy frond plant not unlike a Cockscomb but with longer thinner flowering feelers rather than the fuller protuberances you see on a full-bodied Cockscomb plant. I have no idea what it was, but it was very odd so I had to snap a photo.)
Image text reads: Mixing Magic Mushrooms & Peyote Just remember: once you open that Pandora's box, you're never going to get the pink hairy tarantulas back in it…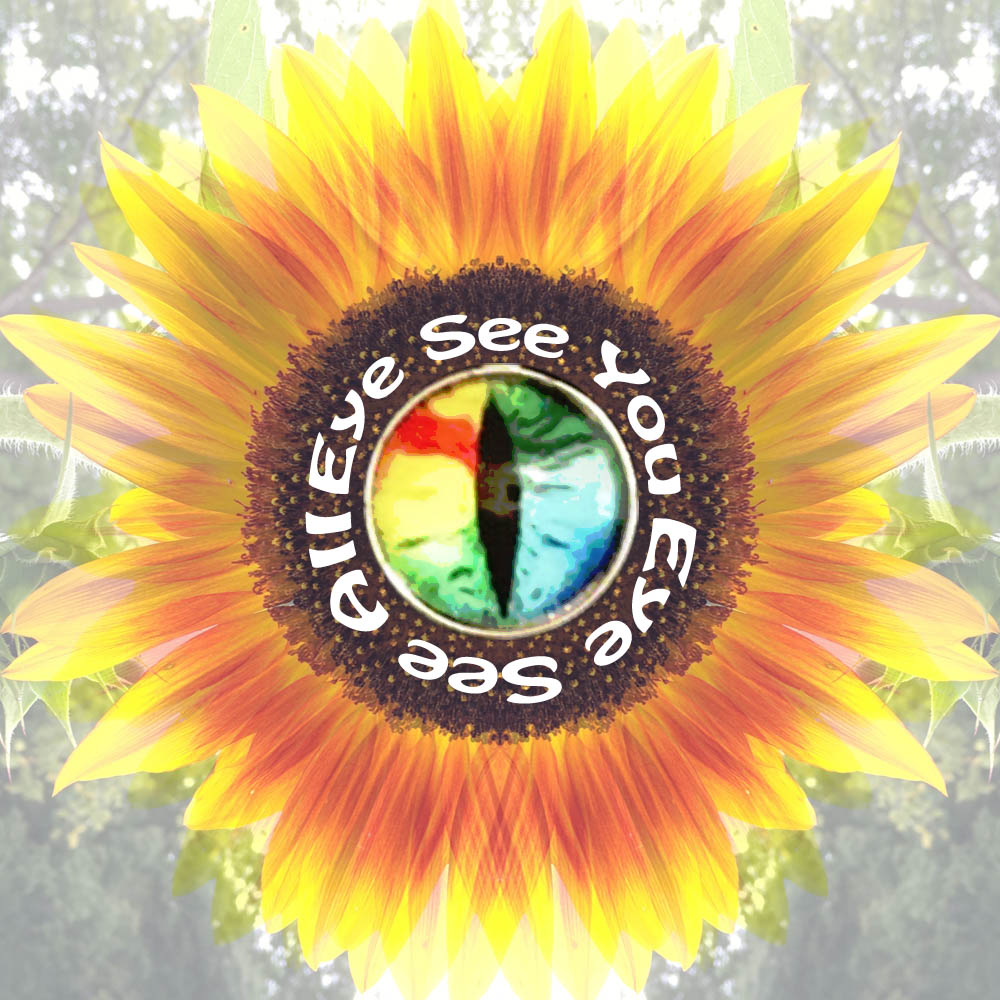 Artwork description: kaleidoscopic sunflower backlit by the sun with text and rainbow eye overlay
Image text reads: Eye See You Eye See All (in circle text so you can start and end reading wherever). In an ideal context this would be printed in the bottom of your tea mug or on a record that can slowly spin.
For more crazy tripped out fun, check out Weird Al's post on Craig's List…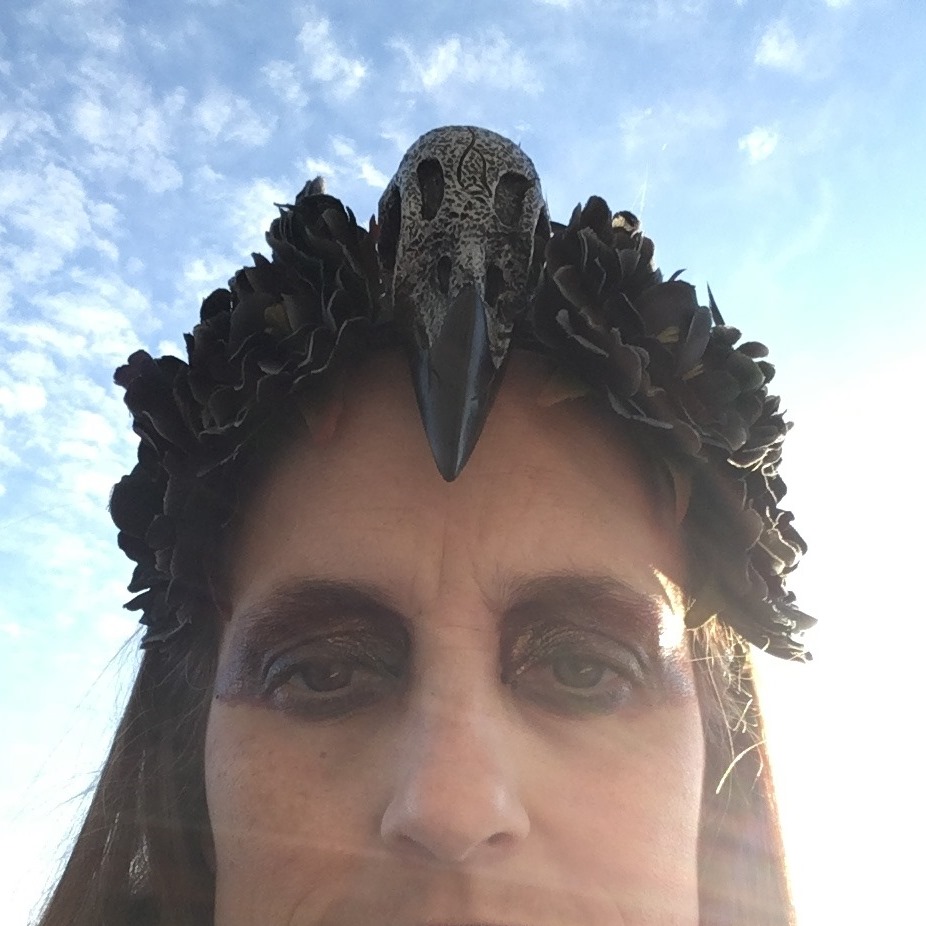 The Elves Reunion, a short story by Jennifer Weigel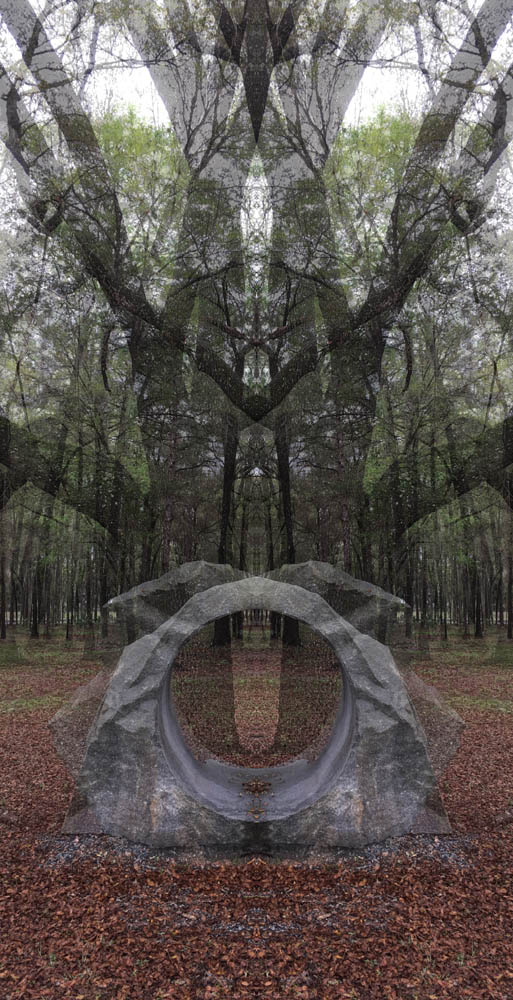 I had heard tale that The Elves dwell in these woods. Many underestimate The Elves; they have a fondness of heart for Tolkienesque Middle Earth fantasy stories and tales where Elves are the most highly civilized, virtuous and intelligent. They forget that those are just myths, save for The Elves being cunning. Remember that the Pied Piper was an Elf, and the children he took were not destined for such a glorious fate.
My sister lost her firstborn to The Elves. She hadn't noticed the Changeling until it was too late. Her baby had already long since been stolen away. She was so distraught she refused to eat or speak. She locked herself in her room. Or my family locked her into it as she succumbed to the madness. Such are the ways of the family, for all of our protection. We never question but follow as expected, as a means of self-preservation. It has kept us all alive.
But I couldn't get the sinking feeling out of my stomach; the grief became too overwhelming. That is why I came here. I know I will not be able to rescue the child, nor my sister. But I seek to avenge their meaningless deaths. To ensure that it doesn't happen again. My family will never act. I am tired of the Village Elders just shrugging these things off in hushed whispers and badly shrouded secrets. It happens time and again. We are all expendable. They never do anything.
So here I am, in the Elven wood. Alone. As soon as my family figures out that I'm here, they will disown me. They probably already have. Again, it is for our own protection. I'll be just another casualty of The Elves. Everything is so structured, so regimented. Anyone who dares act in opposition to the rules vanishes. We are all so afraid.
I lay in wait. It's just a matter of time before the portal appears. The Elves use the portals to travel across time and space. They appear where and when they wish. But this time, I will go through first. I know not what is on the other side, just that the portals allow only one to traverse in each direction. We will trade places, if only for a moment until another portal forms. Hopefully that will be enough time.
The trees shift and morph. Falling leaves drift slower and slower towards the ground. There is a stillness that I cannot fully express. My breath hangs heavy in the silent air. There is no sound, no smell, no taste. It is time. The hairs on the back of my neck and arms rise. I can sense the opening forming. There is an uncanny familiarity in this moment, as if I have been here before.
As soon as the portal opens, I dash through. But something isn't right. No one came through from the other side. Or did they? I cannot tell. I am alone, in limbo between states of existence. The world spins around me. I can feel the drift. Is this what death feels like? Cold unbroken silence? I feel distant eyes upon me everywhere, all around me, in the trees, the clouds, pinpoints of light that shimmer through.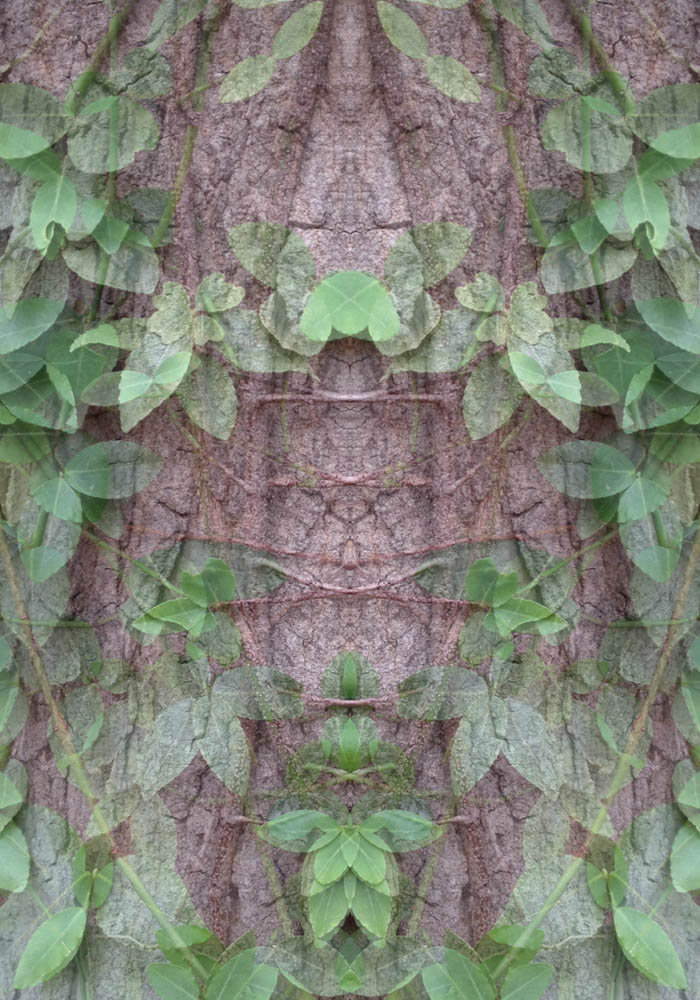 I wasn't sure what to expect. Maybe this is all according to plan. But who was orchestrating the exchange? My idea was only half formed in those passing pensive moments I am able to think for myself, few and far between. My family, the Village Elders… no one allows time for freeform thought. I hadn't considered what would happen after the portal exchange. I never really got past step one.
A voice greets me from the trees. It is hauntingly familiar but seems only a distant memory.
"I've been expecting you."
The world slowly comes into focus. Clarity restored, the leaves circle me in an embrace. My sister emerges, her dark eyes smiling. She cradles the baby in her arms.
"You made it. You escaped," she sings.
"I didn't see anyone," I retort, skeptical. I hadn't recalled having seen any Elves, dark nightmarish fiends that they are, wild, unkempt, uncouth. Savage beasts like Pan or Krampus. Is this an illusion? My sister seems so lifelike, so much herself. She is the joyful young mother I had known her to be. Filled with love and laughter. Light dances about her, and she shimmers.
"Not in passing," my sister clarifies. "You have been living among them your whole life. I had done so as well until the baby was stolen. My heart broke; I had to follow after. That was when I learned the Truth."
"Why do you think we are so sheltered? Why are we forbidden to do anything? They do so to protect us from the Truth about who and what we are," she continued. "We've spent our lives evading that which we truly know ourselves to be. We were the stolen ones, not the other way around…"
I notice that the portal I came through is still open, reinforcing my idea that no one had passed through the other way. It is as if the portal was opened specifically to call me through. My sister extends her hand, beckoning me to join her. There is a gleam in her eye I cannot pinpoint. She seems happy, but something still isn't quite right. I'm still uncertain why I am here, in this time and place, as if destined to be present in this moment, in this decision.
The Village has fallen away to the woods. There are no breadcrumb trails to follow home. The idea of home itself seems distant like yet another illusion. Nothing makes sense anymore. I am unsure whether I am coming or going. Two paths lay open before me. Which shall I take?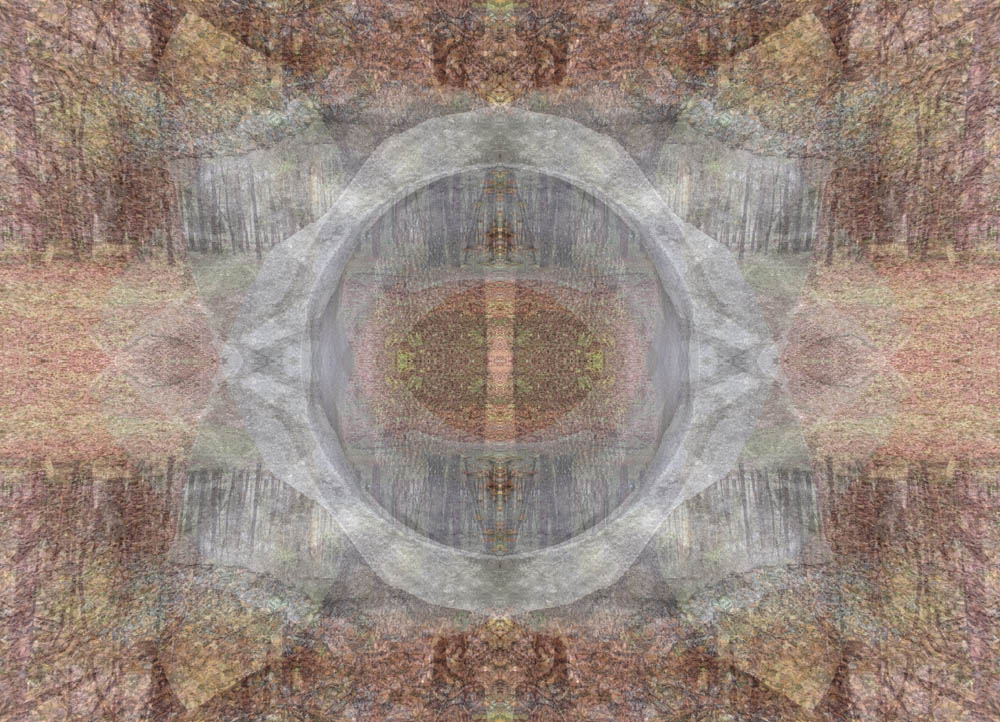 The trees are full of Elven magicks… Feel free to check out more of Jennifer Weigel's work here on Haunted MTL or on her writing, fine art, and conceptual projects websites.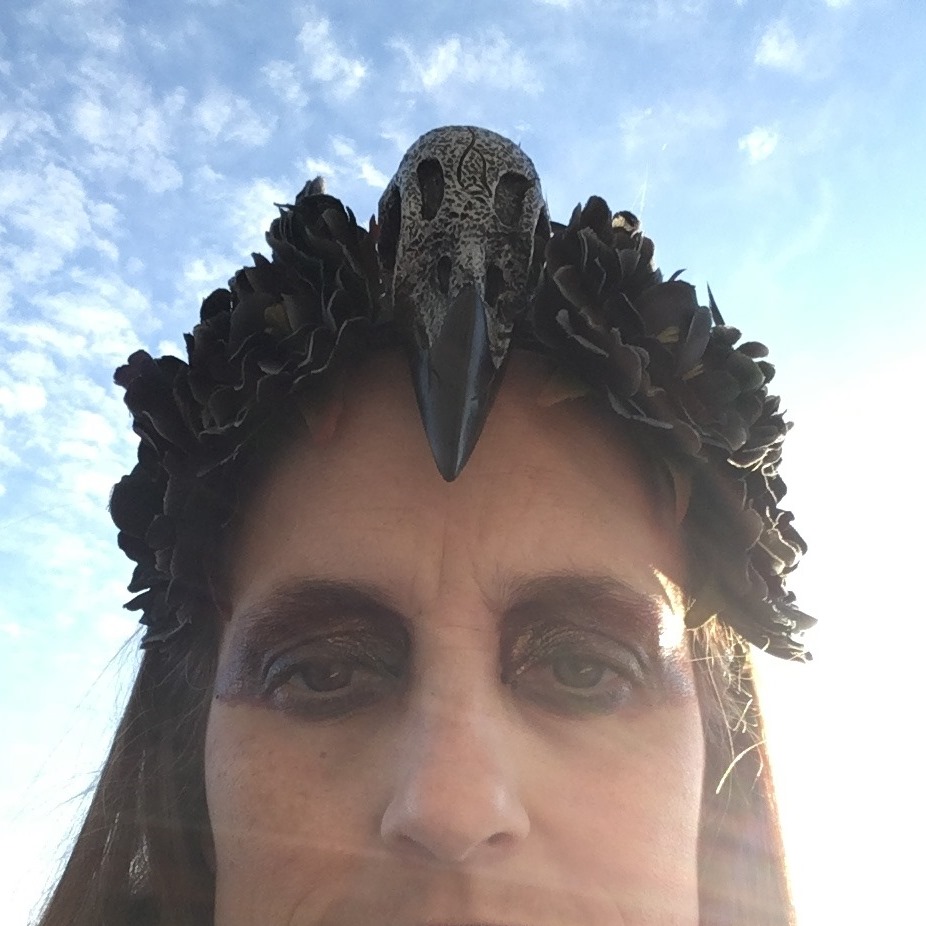 Eye Candy Jewelry by Jennifer Weigel
I have been getting ready for a jewelry show in February and thought I'd share some of the fun eye candy necklaces I've been working on. Do they thwart or attract the Evil Eye? I think that depends largely on the wearer's intentions… Each is hand-beaded and features a spooky printed eyeball pendant as its focus.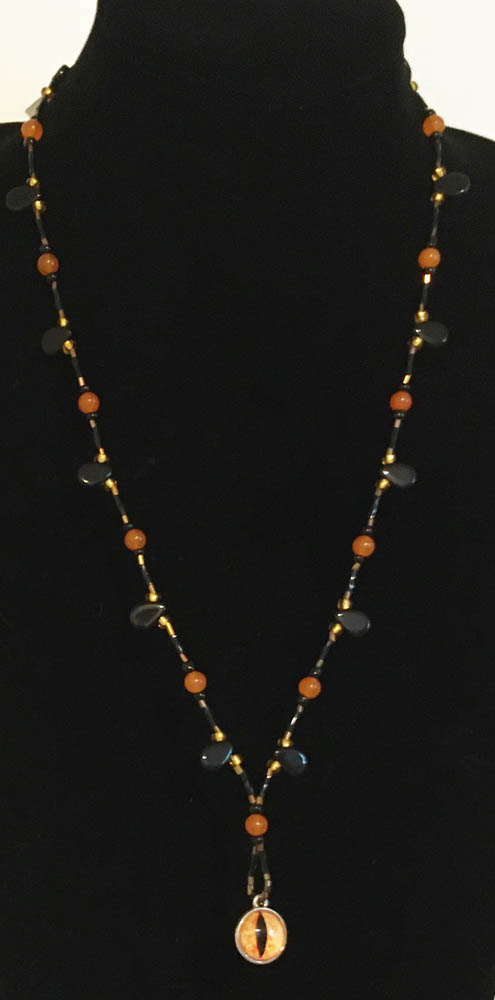 And the piece de resistance… A RAINBOW Evil Eye necklace with magnesite stone skulls! I love these happy little deadheads – they are just too spoopy… I have seen these beads ranging in size from very small to huge and I love all of them.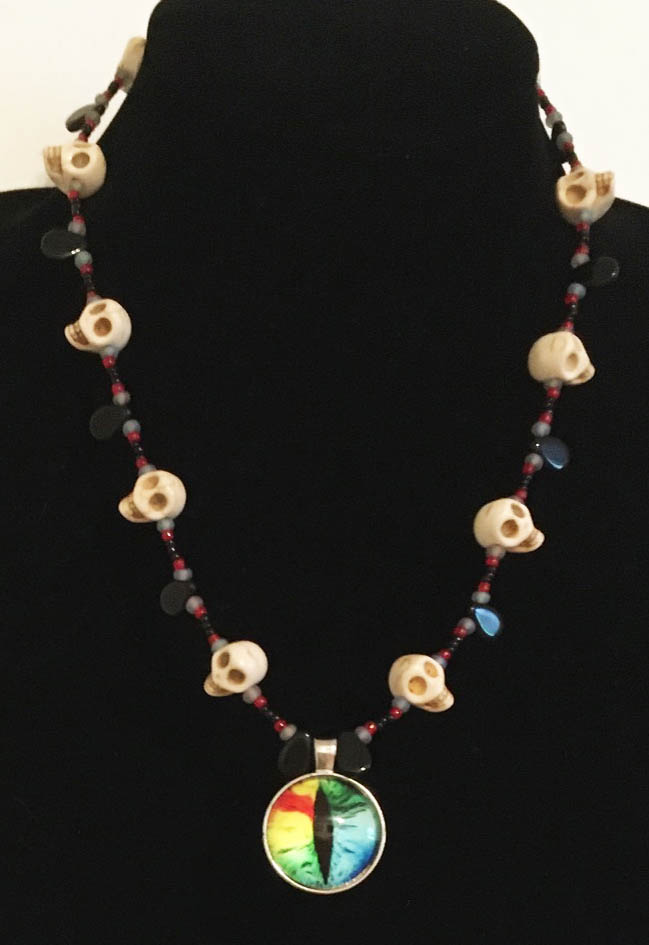 I love using eyes in art in weird and unusual contexts in my art. They have so much presence and symbolism. They also bring a sort of surreal atmosphere to any artwork, which bears just a hint of spookiness regardless of context.
Other artworks & graphics by myself that prominently feature eyes have appeared here on Haunted MTL in Insomnia, Indecision, Illuminati, Carriage Factory art installation, The Watchers, The Red Key, and Shaman Sticks.
You can check out some of my Hauntings jewelry on Haunted MTL here, and more jewelry is featured on my website here.