"Hanging By A Thread" By Charles Rainey
Gaspard Boucher died at midnight—as my death list prophesized with full accuracy, so much so that under the bold print of his name an entire report of his death, step-by-step, was recorded.
Before his death, he went to a satin-infected Italian restaurant to meet his date from an online dating site. He sat down next to her, despite her looking a hundred pounds heavier from her single profile picture. After some time passed since their placed orders, two piping hot soups were delivered to their tables. Gaspard waited for the temperature to lower, but his date scooped a spoonful with haste. She blurted a carefree usage of damning Jesus Christ's name, spitting drops of bisque over the table's cream-toned linen and on his rosy cheeks. He told her he
Rainey / Hanging by a Thread / 2
forgot his handkerchief in the car, then walked out of the restaurant in a brisk pace. He blocked her from his cellphone before he twisted the key in the ignition.
After shutting his apartment front door, he walked through the studio-sized living room—the walls and the extended cotton curtains matched the color of my skeletal pallor, and the room itself was rather barren aside from the wrought iron bed, a Cherrywood bookshelf here and there, one filled with self-help and bible-study books and the other holding vinyl of gospel and soul music. Atop those shelves were framed polaroid photos of a rat's nest-haired little girl, sometimes depicted with denim overalls, with one strap loosened, or in a pink puffed pseudo-Victorian dress, holding a plastic pumpkin overfilled with a wide array of rainbow candies, and another one displayed her in a velvet gown and cap with Gaspard himself besides her, smiling, his arm around the shoulder of the smirking girl: her name was Taiya Boucher. He flipped every one of her picturesque eyes down into the wood of the shelves.
Gaspard channeled his frustration of the night through a frequent ritual he loved to perform: he opened a closet door and grabbed a tube sock, then a rope that had been hanging amongst ironed button-up collar shirts—sky-blue and dove-white—and tied it with fierce knots, against the sturdy pole that held all the clothes up high, so that it became a noose. There was also a wooden chair in the closet—Gaspard moved the chair so that the rails were faced towards the living room and the seat towards himself, then he stepped onto it and placed the loop over himself like a necklace. He unzipped his black slacks and let it tumble down—likewise he did the same with his boxers. He placed the tube sock over his member, then slipped off the chair to execute his ritual—he stroked and stroked….
Rainey / Hanging by a Thread / 3
In this particular instance, he prolonged his short time window of ecstasy by one second longer than he usually did, against his cautious nature. He overestimated the extra second and kicked the chair, the one he used as a safety measure, down to the floor during his frenzied state of euphoria. The noose squeezed him like a coiling serpent, then he sliced the air with rapid kicks while his gouging bloodshot eyes burst in slow rivers. Swaying back and forth like the lung of a grandfather clock he shook his body, in desperation, to loosen the braided snake at his throat, but within every second his strength was sapped as if a venom spread within him. As time drifted, his body eventually fell limp—though the tube sock remained erect like a tombstone.
This is your first time witnessing Gaspard's death, but I had experienced it many times.
However odd this scene of death may seem, there was one stranger yet.
Surely you have had a moment in your life in which you failed to act in a certain manner, and you knew acting upon that choice was the right thing to do, but you instead froze, powerless, as if the scene was scripted and you were a puppet with strings tied around your neck.
Or consider the time you have spent with my words: reading the last paragraph of this tale will not affect the manner in which Gaspard died. That is how reapers perceive your lives—like books already written, while you flip from start to end, page by page.
I can see the look on your face in reaction to my choice of words.
You are like one who is exploring the dense forest in the dead of night with a torch—you only see what the vague light reveals to you, within the moon's haze, and even then you are unsure of what lurks in the forest floor briers waiting to jump out. I, on the other hand, watch you
Rainey / Hanging by a Thread / 4
from behind the display glasses of a zoo, perched upon elevated balconies like clouds, with a folded paper map in hand, showing me where you all are, where you are going to go, and when you will shed your flesh—at least, that is the case for the human souls that I was assigned with.
It is not a zoo for the entertainment of others; the only ones allowed within are those of us who were born into it—the harvesters, the reapers, the collectors. When the soul has grown as abundant as it can within the confines of meat shells, it is our duty to harvest the souls and guide them towards the proper exit.
I say "our" because there are more of those like me. We are all given maps to our own mortals—as we stalk one name at a time. I was not on a conversational basis with the others, so I never had a chance to glance at any of their own lists but I did frequently see them as I passed by performing my duties: sometimes one or two here and there, while during scenes of widespread massacres we invaded the area like rodents carrying the Black Death.
I saw them when I passed by the Euphrates River as they traversed through crowds, through the flesh of walking humans, without a mark left on the reapers' intangible forms: as I traveled by clay courtyards, like fragile sandcastles, and reed huts, like straw temples, that were dwarfed by the mud-bricked ziggurat within the heart of the city; the humans of that time thought themselves unworthy to live on the same elevation of gods or within vicinity of the holy clay palace's first steps, so they separated their abodes away from the staircase to the heavens by erecting massive sunbaked walls (eventually the tides of time flooded those river people, then other intruding humans rebuilt the tumbled structures and reclaimed them as their own). I was collecting the souls of robbers and murderers who had rotted within the confines of gibbets,
Rainey / Hanging by a Thread / 5
those copper cages that strapped against their flesh, causing the victims to starve in thin cloths of their own dried blood, hoisted up like a banner to deter all other would-be criminals. The other reapers, tucked in their oversized black cloaks and silver-fanged scythes in hand, without uttering any words, collected the souls of those who died in the same manner but for other reasons—incest, adultery, smuggling, and so on.
When we were not circling the imprisoned carrion, we attended funerals: they were, like all funerals, strange: more so in those antique days when the dead were deposited into their holes alongside a feast of barley cakes, freshly-grown dates, apples, and mulberries, fire-roasted wild fish and fowl, and the treasures the individual left behind, such as silver, gold, or the shimmering navy of lapis-lazuli—the amount depended on how well the deceased was loved amongst family and friends. Once the soul was broken out of the meat shell, the hatched souls discovered that, no matter the excess or lack of wealth, or affection, from their physical life, death made all humans equal.
Reapers trailed behind targets days before their expiration. What a sight it was to follow those early founders who irrigated the wetlands, rowing their canoes through the maze of piercing reeds, like sharpened green spears thrusting towards the sky, as we waited for the day we would guide them to their new labyrinths.
In that wrinkled land, I read a story about a king named Gilgamesh—when the pantheon of gods murdered his rival, the man who had transformed into his truest friend, he set out on a journey to find eternal life.
Rainey / Hanging by a Thread / 6
It is a good story to read because it explains my point, but in a superior way since it is told by your own ancestors: Gilgamesh fails and learns that human life and death are intertwined by the same woven threads—only gods live forever.
It should be said that Gilgamesh consulted, within the underworld, with the one man, alongside his wife, who truly did achieve immortality—he is the man who many of your time call Noah, from that book bearing a golden cross, who saved his innocent family and preserved various wildlife to survive a damning flood: his real name is Utnapishtim.
Why did Gilgamesh abandon his mission? If Utnapishtim succeeded, then the possibility existed. It must have been an error on the author's part.
As far as I knew there was no Utnapishtim to ever have lived, but I could have been wrong. I was limited by the humans on my list, like other reapers were limited by their own assigned humans. Perhaps if we had combined our efforts, we could have known the entire history of the universe and further unlocked the meaning of it all: why humans exist, and why I was chosen to perform this specific task, amongst the others—I must admit the job provided security.
It has been argued that Gilgamesh lives on through legacy—implying immortality is possible through the longevity of achievements. I failed to see why humans think hundreds of years, thousands of years, mean anything against the infinite expanse of the universe. I thought it better for you humans to imitate the attitude of your early river ancestors: at least they were submissive when their life expired.
Rainey / Hanging by a Thread / 7
I said that gods live forever—and I had always thought of myself, and the others, as gods due to our power above humans (you see the same trait in many of your dictators). But to be a god, there must not be an end.
I have reaped souls from: Egyptian slaves who died from the sheer exhaustion of carrying boulders on their backs—to craft pointed houses for men who said they spoke to imaginary gods—and Greek naval soldiers, who either drowned or were mutilated, under the waters of Salamis—to fight for democracy, in which people centuries ahead of them eventually became bored with the concept of voting—and from the citizens of Hiroshima and Nagasaki who were not allowed the courtesy of leaving behind corpses—the bombs named Fat Man and Little Boy eviscerated their entire flesh and transmogrified them into implanted shadows within the rubbles of Imperial Japan…
…And Gaspard Boucher was the last name on my list of souls.
I saw his name on my list early on, before the death of Jesus Christ, but I assumed that the unwinding scroll, would refresh, just like your internet browsers. Upon Gaspard's death, his bold printed name remained atop a mountain of blankness.
Why my employment had to end with him, when I had been so loyal in my duties, had no discernable logic: was it punishment? Or simply an accident?
As I stood in front of the struggling Gaspard, while that slivering rope tugged at the muscles of his neck, his retches matching the cadence of a clicking clock, I stared at his blackened name written upon my list, wishing with every passing second that other names would
Rainey / Hanging by a Thread / 8
materialize underneath it and the parchment would expand out like an eternal cog turning and turning and turning…
I knew everything there was to know about the lives of my humans, but I knew nothing about myself: where I was created, when I was created, or where I would end, when I would end. How could I know such much about others but not about myself—how could I be a god if I lacked knowledge?
When his body surrendered, a portal emerged from the middle of his creased forehead, invisible to human perception but simple for a reaper like myself to witness—an amber mist spilled out from the portal, like a confined sandstorm, or a condensed cloud of dirt, and it cried out in grinding sobs. It tried to take the form of its previous physical shell, but it lacked the mind-and-body symmetry it used to have. Despite his limitations, Gaspard, the ghost of dust, continued to wail, long enough for him to revive the drained wetlands of old Sumer—then he ceased at an abrupt stop and muttered to me, like a breeze through the scuffling leaves of an autumn tree:
"Please. Help me hide my body. I can't let her see me like this."
"That is beyond my power. I must take you to your destination now."
Gaspard remained silent for a bit. I moved closer to him within the pastel white room, curtains pulled against each end to hide the earth away, or himself away, but then he spoke with a sharp edge in his haunting tone, "What if I refuse? What then?"
"Force will be necessary." The silver blade of my scythe glistened.
Rainey / Hanging by a Thread / 9
"Isn't there anything I can do? Anything I can give you so that you can do this one thing for me? Wait—no, for my daughter. For Taiya."
Gaspard shifted towards the frames that held the photos of Taiya—his mass of encircling dust covered the toppled pictures, increasing the speed of their ferocious movement similar to that of an irritated beehive. The dust particles within his cloud were piercing through the solid matter of the bookshelf and photos, like a child touching their own reflection within still water.
"No matter how hard I try, I can't turn these back over. I want to see her face—but at the same time, it tears me apart thinking of the face she'll make when she finds out about how I died."
"Even if you could bring it all with you, there is no use for it along your new journey," I said. "You should have exercised more caution. You took too large a risk, and now there are consequences. It comes with your mortality."
The sphere of dust settled to a near stall, like the orbit of planets, and said, "Can't you understand? Aren't you human too?"
I chattered my teeth—it was the closest act I could perform to enact a human laugh. "What gives you that thought?"
"Well, look at you…you're a skeleton. A human skeleton. I didn't think the Grim Reaper would be a real thing, but here you are. Still, you must have some connection to us."
He made a good point: how did my society of reapers permeate within their mythologies? Perhaps Utnapishtim did exist after all—the man who became immortal. Could it be that he
Rainey / Hanging by a Thread / 10
could travel between the realms of mortals and deities? And shared with those early humans the truth of our existence? Surely he was never promoted to a reaper because what business would a reaper having sharing knowledge amongst mankind?
"Of course there is a connection: my list is what connects me to you all," I said as I held up the sealed scroll. "It is an error of judgment to assume I was ever like you. I have always been here: since the beginning, until the end of—"
But what was this end? The end of my job…the end of my life? Were they not both intertwined? My life had been nothing but reaping. And yet, I could hardly remember the first few souls I reaped. Should I have not remembered every soul out of the millions? How they begged for their second chances? For them to bid their final farewells and beg for forgiveness, as if their paths were not already plotted?
"The end of what?" Gaspard said.
I stared at the man-cloud, then responded, "Until the end of my list."
"And when does that stop?"
"You are the last name on this list." I said this with false assurance, imagining that some divine messenger, with dove wings and golden harp, would descend from the cosmos to deliver a fresh scroll of my new victims.
Gaspard's vaporous form bounced in excitement. "Then you can stop?! You have all the time in the world now! You don't have to take me away right now…trust me, I'll accept my death…but please, after you help me. For my daughter's sake!"
Rainey / Hanging by a Thread / 11
I could have aided this Gaspard—I would not dare say his eccentricity for autoerotic asphyxiation made him a lesser being; plenty of other humans engaged in far worse activities—the man never harmed another, rather only harming himself.
And what if I granted his final wish? I could not simply make his carcass vanish without a trace. I could perhaps set it aflame to eliminate any trace of the embarrassing scene he left behind, but the lingering effect was set in stone: a daughter had lost her father.
Out of all the souls, why would I have risked my flawless streak of obedience for him? It was as useless as trying to go back in time and save those sun-scorched slaves kissing the sand, those marine brigadiers sinking to the depths of Poseidon's domain, or those atom-split sky gazers—from the land where those Eastern dwellers said the sun originated; would it not be an insult to those pitiful souls, victims of an unforgiving universe, if I were to make an exception to this person, when I never offered them a chance as well?
Either I abetted them all, or I reserved all mercy and performed my duties; I had gone too far down my path to go back now—my steps, like humans, return back to the marks they left behind.
I sliced the remnant Gaspard with my scythe so that his gaseous form was pulled into the mirror-like surface of my weapon's belly—the noise of his flickering movements, like an infectious haze, had dissipated, but I heard the lingering breezes of whimpers.
When I looked into the scythe's gleaming edge, I thought I saw the faces of familiar humans: ripe and withered, scarred and smooth, umber and beige, colliding within themselves, tearing themselves away, like heads of a hydra disgusted by their own siblings—trapped within
Rainey / Hanging by a Thread / 12
the same body. It was impossible. Only Gaspard's soul remained trapped. Why then did the whimpers multiply as a chorus?
I walked backwards through his timeline, retracing every step he had ever taken.
The corpse of Gaspard woke up from a slumber and re-enacted his scene of wildly resisting the neck-biting rope. His safety chair moved on its own to rise up and touch his feet. His undergarments were pulled back up, he removed his twined necklace, put everything back in place, and then left the closet. He retrogressed towards the bookshelves that held the photos of Taiya, faced down into the wood—then placed them to their original standing positions.
I, again, saw the wide-gutted lady seated amongst the cream-clothed tables, surrounded by servants with swept-back hair, carrying trays filled with pristine wine glasses—except they were all walking backwards too; and instead of spitting, the large woman absorbed drops of spit, off of Gaspard's face, and into her mouth—as if by telepathy. Rather than leaving with disappointment, Gaspard left with nervousness. I shadowed him, walking through the entrance door.
Many negative miles turned into years. Gaspard and I watched as a ceremony of velvet-robed children gave away miniature diplomas to the principal of their school. When it was over Gaspard removed the golden-tailed cap from her head and gave her a kiss, and then she backpedaled into the backseat of her mother's van. He watched as the car drove off into the busy streets, reversing away as the sun rose from the west.
I skipped past more years, stopping within a sullen marriage ceremony: Gaspard and a cross-armed blonde woman, with prominent crack lines on her forehead, sat at opposite stands of
Rainey / Hanging by a Thread / 13
a barren courtroom—the only other inhabitants were two men in matching suits but differing ties, a man near the entrance doors, wearing a golden star on his chest and a pistol by his hip, and a balding egg-head man who sat atop the highest stand at the back of the room, commanding the view of every empty bench and patriotic flag, wearing a cloak similar to mine but without the hood; he held a miniature wooden hammer instead of a scythe. I stood next to Gaspard's stand. No one said anything to me, nor gave the courtesy of their eyesight. Gaspard and the woman were given papers containing their signatures and magic pens—with the tip of those pens, they traced their own signatures to make them vanish off the papers, and just like that they were married. No one applauded. Afterwards everyone left, with their backs turned against the entrance.
More time passed. That blonde woman laid on a hospital bed, with a blue sheet spread across her abdomen—she had lost the lines on her forehead. Gaspard was there with her too, as well as a doctor and nurse. No one minded my presence. The husband and wife cried because their shrunken child, the infant Taiya, had to be pushed back into the womb. The medical staff proceeded, and by doing so Gaspard's wife groaned as the veins in her neck pulsated. After Taiya had been pushed inside, feet first, becoming a giant lump within the belly, they stuck a needle in the mother to steal an odd liquid away from her body. Minutes later, she was wailing away, piercing the eardrums of the looming Gaspard as I hovered over him. Then the hospital workers rushed her, pushing her wheeled bed to an ambulance while Gaspard followed. They raced the husband and wife back home, despite the clear pain she was still in.
The lump in the belly subsided within nine months. Gaspard and his wife held a bedroom ritual wherein he extracted the unborn Taiya with a needle he contained underneath his boxers.
Rainey / Hanging by a Thread / 14
I wondered if I would be extracted out of existence, once I finished leading Gaspard's soul to his final destination.
The same hospital scene seemed to occur again, however this time Gaspard, bawling incessantly, had become the shrunken baby, held by a sterile-white masked man that hid his nose and mouth—his assistant dressed in the same fashion, tending to the dead woman on a bed. How the father was there for the birth of Taiya was not replicated here—Mother Boucher was the lone deceased parent; seconds later, the mother spat out a breath, as if the presence of the baby restored life into her, leading to her exhaling in rapid bursts… then she screamed when the masked man inserted the tiny Gaspard into her. Once the baby became a hill of flesh within her belly, everything froze in place: the spastic mother, the masked workers, even those outside the door window.
A portal, similar to the one that had opened up in Gaspard's forehead, in his moment of death, emerged from the mother's stomach. I was the only one spared of the paralyzing pestilence, like an instant-freezing snowstorm, invisible and silent. I struck the portal with my scythe, ensuring the entirety of the blade sunk within that condensed void.
I thought I heard the voice of Gaspard pleading—no, the voice of an entire civilization, comprised of humans from varying time periods. They had no reason to associate themselves with each other, nor shared any similar language to communicate with each other; yet their vocal ensemble twisted itself into a boisterous screech.
Rainey / Hanging by a Thread / 15
The portal shrunk, like a star imploding, or a thread being knotted by a weaver, until it seemed to disappear into thin air, leaving the blade of my weapon alone, shining bright like lapis-lazuli, with not a speck of dirt around its luster. The cold and clean steel frightened me.
After I deposited Gaspard to his final exit, another reaper summoned itself, behind me, through a larger portal than the one before. Staring at the twin reaper was the same as staring into a mirror. We stood there in that frozen hospital room—the glaring whiteness of the room and the clean edges of our scythes made the marrow of my bones itch.
The first reaper I had ever interacted with, and the last, said to me, "The Boss speaks to you."
I nodded my skull. To my twin, the Boss and I were already communicating. He knew I would already come with him, despite the turmoil of my thoughts—I thought of striking him with my scythe and fleeing somewhere in time, or asking him if I could see my written name on his death list. He shared the same massive dark cloak, the pulled-over hood shrouding the gaunt features of his dead visage, the massive harvesting tool, but a differing list of names. What would be the point of seeing my name…of seeing the entirety of my life, even the early parts that I could not remember at all? Would any of it save me?
He attacked the hospital door with his scythe, but the door did not react at all; no knock was resounded nor a splinter sent flying. Rather, a slit within was made into space-time itself: the reapers used its bony hands to peel back the layers of violated atoms, to a human it would look like he was rupturing the air, or dissecting a phantom; he was creating a violent opening, which resembled pieces of thread being ripped apart, and the reaper tore apart more of the entwined
Rainey / Hanging by a Thread / 16
strings, then made a movement with his head while looking into my eye sockets. He wanted me to go through—I did.
I came into another eerie room contaminated by the color of eggshells. The twin reaper behind me released his grip on the space-time opening so that it closed back up—the threads of the hole sewed itself back up, like vipers joining bodies.
The roof was a cloud-colored curved dome so high that it was impossible to distinguish, even with my own heightened perception, where the apex was. Even more sinister were the crystalline mirrors, towering over any skyscraper or ziggurat, which displayed the entire view of the ever-expanding universe—it looked like an amoeba, filled with galaxies speckled with bursting stars and black holes, that stretched itself outwards without any particular pattern or rational movement, but did so at such an accelerated rate as if it were racing to spread its plague in the limbo beyond it. The strangest aspect of the room was that it also followed the expansion of the monstrous amoeba, so the windows themselves were spreading out, enlarging the already colossal room. There was a man sitting at a large stainless-steel table, wide enough to hold a banquet for a Last Supper, in the center of the room. I approached him and found that he was no man at all, or rather half a man: half of his face, down the middle, was skeletal, just like mine; the other human side of his face was that of an old man with a massively wild beard—the hermit-like beard matched the pure white of his pupil-less eye. His robe was the opposite color of mine, but he had the hood pulled over to obscure the rest of his features.
"Come on over here and have a seat with me!" He held out a skeletal hand and pulled his fingers towards himself, as if to pull me in.
Rainey / Hanging by a Thread / 17
I walked to the table and laid my scythe down upon it, then sat down.
"Why are you here?" He asked.
I did not know what to say at first, since it was the most idiotic question I ever had, even counting the ones many of the humans had for me. "What do you mean? I was the one brought here. Who are you?"
"I'm the Interpreter!"
"Who is it that you interpret for?"
The old man, in a sudden flash, slammed his fists on the table and roared, "For who else?! The Boss, ya idiot!" He pointed his finger towards a window, then turned his body around in a three-sixty degree motion. I assumed my tone had been professional and polite but this Interpreter thought otherwise, based on the visible anger that spawned from nowhere.
"Okay—well, I was brought here by another reaper. May I help expedite this process and mention that I too am a reaper? My death list has depleted of names. Perhaps I am here to recover a new list?"
The old man changed his boisterous volume to a shy murmur, "Ah. That makes sense to me."
We paused for several seconds as he half-smiled in my direction. His tempestuous mood concerned me. Then I interrupted the silence, "So then may I retrieve my new list and return back to duty?"
Rainey / Hanging by a Thread / 18
"Of course!" He opened a drawer from his side of the table, then pulled out a scroll and handed it to me with promptness.
I nodded my head and grabbed it. "Does this one have an endpoint like my other one? Will I have to return again to attain another?"
"I don't think so. Maybe."
"Have any other reapers had to experience this situation?"
"I'm not quite sure."
"I see—well, I suppose I will continue on with my mission. Thank you for the reinstatement."
"Okay, bye!"
His lack of clear answers irritated me, but I guessed that my feelings of terror over my own demise were all for naught. Had I not succeeded in maintaining my career? All I had desired was to continue performing my duty to the best of my abilities. I stood up and grabbed my scythe…yet—
"Will you ask the Boss something for me?"
"Absolutely!" He said in cheerful outburst, remaining in his seat.
"How has my performance been?"
"Just fine I think!"
Rainey / Hanging by a Thread / 19
That was the analysis of my entire career: a guess. "And what is the purpose of the reapers' mission?"
"That is a darn good question!"
Another silence took hold of the conversation.
"Sir. Can you ask the Boss that question for me, please?" I said.
The once white surface of the dome above us flickered, like a child fiddling with a light switch, so that the whiteness merged with the outside amoeba's body. I saw that the universe, the formless monster, was crushing entire galaxies, ending countless lives of those that could have existed, like an adolescent human popping the pimples on its face with his dirty fingers, scarring his own skin in the process.
The old man rose up. The human side of his face turned red as he belted out the noise of a beast I had never encountered—whatever it was, it sounded like the shriek of one dying. Then he yelled out, "What the fuck does it matter! Enough of your goddamn questions! Just go!" As he said this, I saw something that resembled a mouth form within the universe, originally I thought it was another galaxy, but no—it was mimicking the movement of the old man's mouth.
"Sir, my respects to you. I meant no offense. I appreciate everything you have done but I have to know why: I have devoted my entire being to this job…I have to know where it is all leading to."
Rainey / Hanging by a Thread / 20
The old man laughed at my face; the amoeba's mouth mirrored him. "What's it all leading to?! It's leading! Leading and leading and leading! I'm just going to go, and keep going—going fucking forever!"
I was horrified. I wanted to hate this creature who held power over me…but how could I? Had not Gaspard looked at me the same? The humans all looked at me the same. I answered none of their questions and refused all of their dying wishes. What for? So that I could serve this monster who wanted to keep going?
"What about the rest of us then? Humans and reapers…are we only here to follow after you? Were we ever meant to match your pace?"
The old man hastily clawed at his own face—at both the skull and the flesh; the amoeba through the windows was devouring itself with the multitude of mouths it had at each end of its pseudopods. The amoeba regurgitated itself out into the whiteness beyond its body, further and further stretching. From its vomit, suns were formed. The old man stopped attacking himself and smiled. He was bleeding from the slits on his flesh, and he had left scratch marks upon the ivory surface of his skull.
"That is a darn good question!" He repeated, as droplets of blood dripped off of his chin and crashed against the lustrous table.
I clenched my hands into fists, "Are you willing to give me any answers? Have I not proven myself worthy of at least this?"
Rainey / Hanging by a Thread / 21
He groaned, "You all always want things. What for? I can't even give myself answers. And does it matter? I've become what I am without having to answer shit. So fuck off with your questions—"
The old man wore the same stupid smile from before, again, and continued, "Why are you here?"
I could not imagine a worse Hell than to keep cycling the same conversation with the old man. I ripped the new scroll in half, then into pieces, repeating the savage motion until the scroll resembled flakes of snow falling upon the glistening table.
"The fuck do I care? You're all replaceable. I'm not! I'm forever…" the old man said, then he started blabbering in gibberish—the mouth behind him spat out asteroids of the crunched galaxies.
"So how exactly do I go about the resignation process?"
He smiled as the universe rained meteors on several planets, expanding the disease of molecular life on them all.
"That is a darn good question!" He said.
I sighed, then corrected myself, "Give me my resignation letters so that I can be relieved of duty."
He opened another drawer, and pulled out a few files, as well as a pen, and slid them to me across the table.
Rainey / Hanging by a Thread / 22
And here I am now, thinking of the proper words to end this strange tale. I wish I could tell you everything, but I know not when the Boss will erupt in another rage and simply destroy me by a whim, as random and brutal as he does to life within him.
There will be another reaper who will stumble upon this resignation letter—it is unlikely, though it would not be impossible considering the blatant unawareness of my superior and his puppet. As powerful as the Boss is, he lacks direction.
Perhaps Utnapishtim will find this and spread it amongst mankind. Yes—I believe he was a reaper all along, and those ancient people who were gifted with this knowledge spread the myth of reapers, like how Prometheus spread fire within the hearts of men. If I can have the same effect, then it would be to spread this fire:
The Boss does not write our timelines, we write them ourselves.
It has always been this way. When that feeling of déjà vu occurs? It is simply ourselves traveling back within our own memories—like how I have traveled back within all my memories to show you the meaning…the meaning we write for ourselves. The choices we write have meaning, unlike the Boss who has none—he simply is (he goes and goes and goes, with no reason for it all).
Those threads that are attached to all of us…they are not the same puppet strings like the ones on the Interpreter. They are the plotted outlines that we forgot we authored. I apologize for thinking that my foolish Boss was the one responsible the entire time. Your beautiful limitation is that you bathe in your lives by sequence, second after second—I wish I could have done the
Rainey / Hanging by a Thread / 23
same with my life instead of devoting it to something so worthless, never questioning my own obedience.
So do not despair like Gilgamesh did—if we were all granted immortality, we would become monsters without purpose.
With that said,
I resign from my reaper position,
                        💀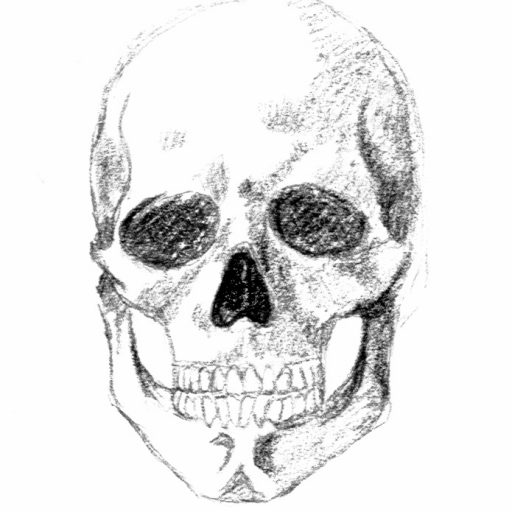 Nightmarish Nature: Cannibalism
Let's return to explore more Nightmarish Nature, shall we? This segment focuses on cannibalism, as we generally find it icky / taboo and because it's more common than you might think. There are many different reasons that different creatures engage in cannibalistic practices. Energy waste doesn't last long in nature; gaps are filled as things evolve to utilize whatever resources are available to meet their own needs. C'est la vie (light up another cigarette). In any case, the challenge to the cannibal lies in determining kinship and not accidentally erasing their own line or progeny, thus decreasing their likelihood for survival over generations. Oh, and in avoiding those pesky prion diseases…
Resource Driven Cannibalism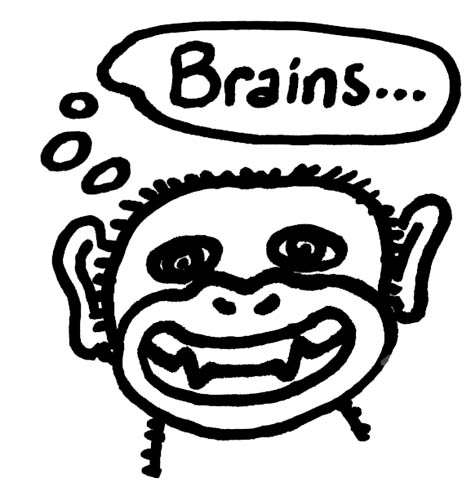 Resource driven cannibalism can occur when competition for resources is high. This may be due to scarcity, with individuals taking to eating each other to avoid themselves starving to death (with those consumed either still alive and killed to this end, or eaten after death of other causes). Or it may be outside of the cannibal's control, considering the spread of Mad Cow Disease from feeding beef meal harboring the prion disease (and parts from other mammals like sheep) to growing cattle to save money, 'cause it's not like the cows were allowed to order whatever they wanted. Or it may be due to direct conflicts with other groups of the same species, either due to competition for resources, mating rights and/or territory. These behaviors have been noted in mostly male chimpanzees raiding other groups, which have even been documented as all out wars against other males in neighboring bands, campaigning to eradicate all outside of their ranks.
Social Demonstration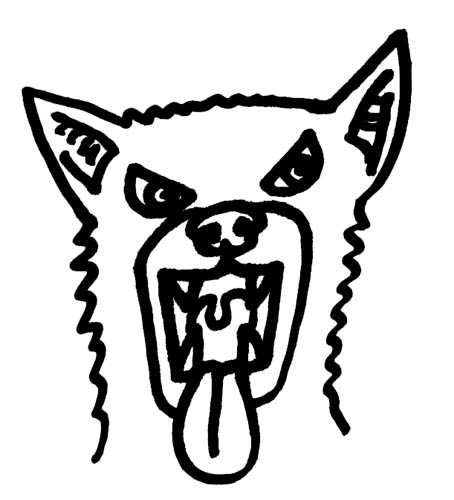 Thinking about chimpanzees, males are also documented to gang up on alpha males seen as too controlling or sadistic, with groups of younger males attacking and rendering the alpha male to pieces, often consuming his flesh and blood in the process. This can upend established hierarchies to replace them with new structures, for example with a new male taking on the role of leader. But cannibalism can also be used to reinforce existing hierarchies, as seen in African Wild Dogs wherein the dominant pair will kill off any offspring that other dogs may have birthed so that the pack will focus on raising only the alpha pair's pups, thusly reestablishing and enforcing social structure while ensuring the best survival chances for the pups raised by channeling all resources to the one brood.
Infanticide & Filial Cannibalism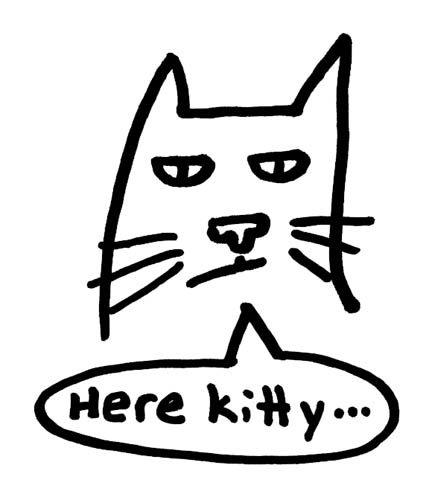 Like African Wild Dogs, other parents may also eat their offspring, or better yet their rivals' offspring. Stillborn or unhealthy offspring may be consumed, or just any that they can get their hands on at birth. (Again with the young male chimpanzees…) Some creatures enter into cycles wherein smaller individuals are more vulnerable to predation by larger ones both within and outside of ones own species, as is seen among many fishes with eggs and smaller fishes playing an important role as prey to larger ones. Other creatures may engage in these practices to reduce competition (for themselves and/or their offspring) and/or increase opportunities to mate. Male cats are notorious for killing kittens that are not their own in order to bring females into heat again sooner, potentially increasing the likelihood of mating with said females themselves while decreasing future competition. Win-win! Female cats must take great care to hide their kittens in order to protect them from males as much as other predators, and can have kittens by different fathers within the same litter in order to increase their kittens' overall survival as a group with father cats more willing to accept kittens when their own kin are present.
Sexual Cannibalism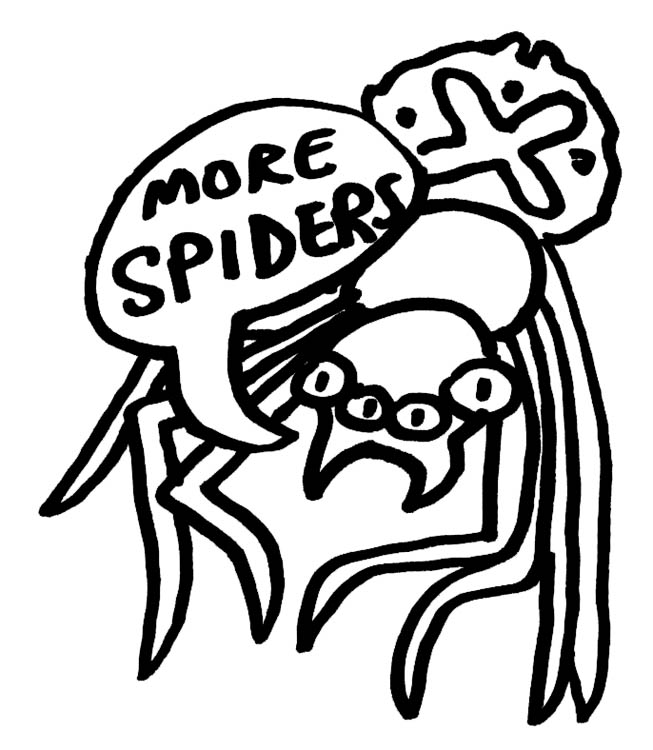 Mantids and spiders are especially known for sexual cannibalism, with larger females consuming males during copulation, but this is not always linked to vast size differences and does not appear in every species. Females who engage in this practice may have healthier eggs in larger clutches, thus increasing the survival likelihood of more of their offspring. Sometimes the risk to the male suitor of being mistaken for another species by an aggressive would-be mate is high, and various rituals have developed within certain species to help avoid such mistakes and entice the female to mate. Male spiders are known engage in elaborate dances, movements, tapping and silk spinning rituals to avoid being eaten pre-copulation or at all. It's a hell of a lot more involved than a good pick up line and a well-timed drink, as you can see here.
If the above video doesn't load, you can find it on PBS YouTube here.
Thank you for joining us for another exciting episode of Nightmarish Nature. If you enjoyed this, please feel free to check out these previous segments:
Revisitations: The Devil Went Down to Georgia
So I've been working on more painting into found art (as seen here before) and I thought I'd share a newer one, based on the song The Devil Went Down to Georgia by Charlie Daniels. But first let's make like my She Wolf post enjoy a couple variations of the song, shall we?
First we have Charlie Daniels, the writer of the song which was inspired by the beautiful poem by Stephen Vincent Benet titled The Mountain Whipporwill. You can read the poem on Your Daily Poem here.
Then we have to watch my favorite version, the animated music video by Primus. I know there are claymation-haters out there who find the effect bit too "uncanny valley" but how can you not just love those chickens?
Anyway, without further ado, here is my painting, incorporated into a found still life, original signed L. Harady.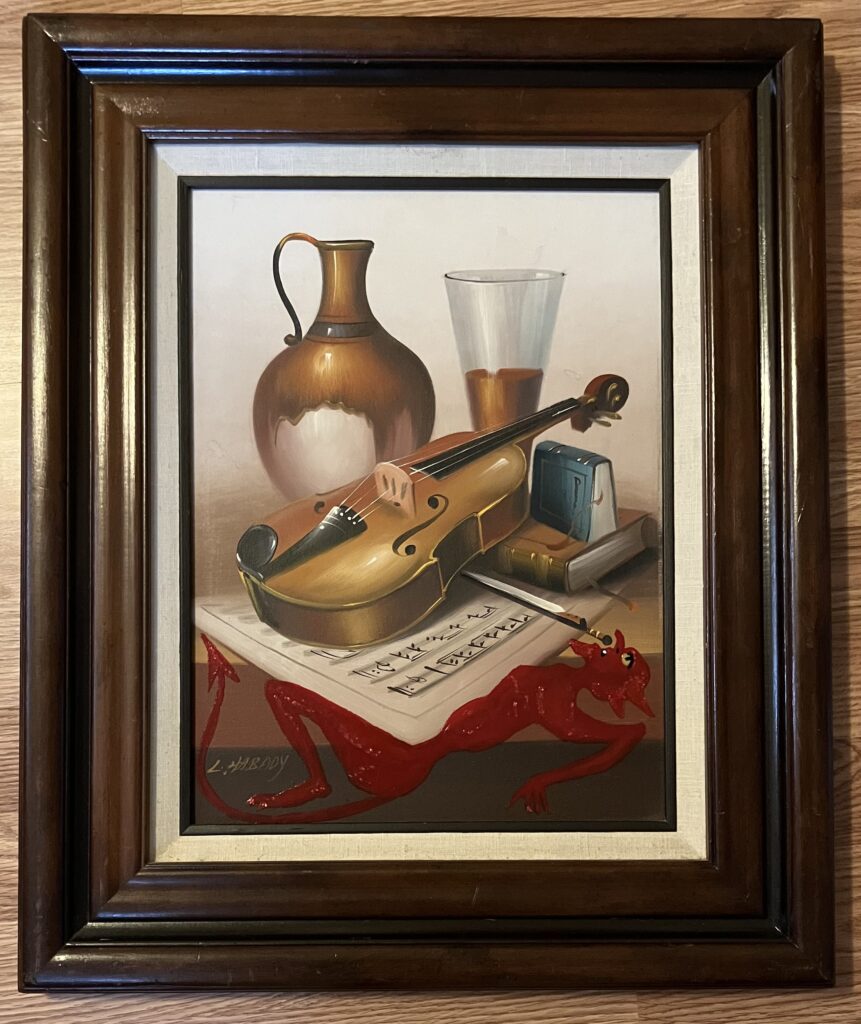 Here The Devil is defeated, crushed along the lower edge of the artwork beneath the fiddle and lamenting his loss. The bow jabs into his sneering nose as if to add insult to injury, but his eyes still glow, alight with the prospect of coming back for another round. (They actually do glow, I have acquired some blacklight reactive nail polish to use in these pieces now.) I suppose I may go to Hell for this portrayal (or for defiling yet another painting) but alas, such is the price of art sometimes. I guess I'll add it to the list…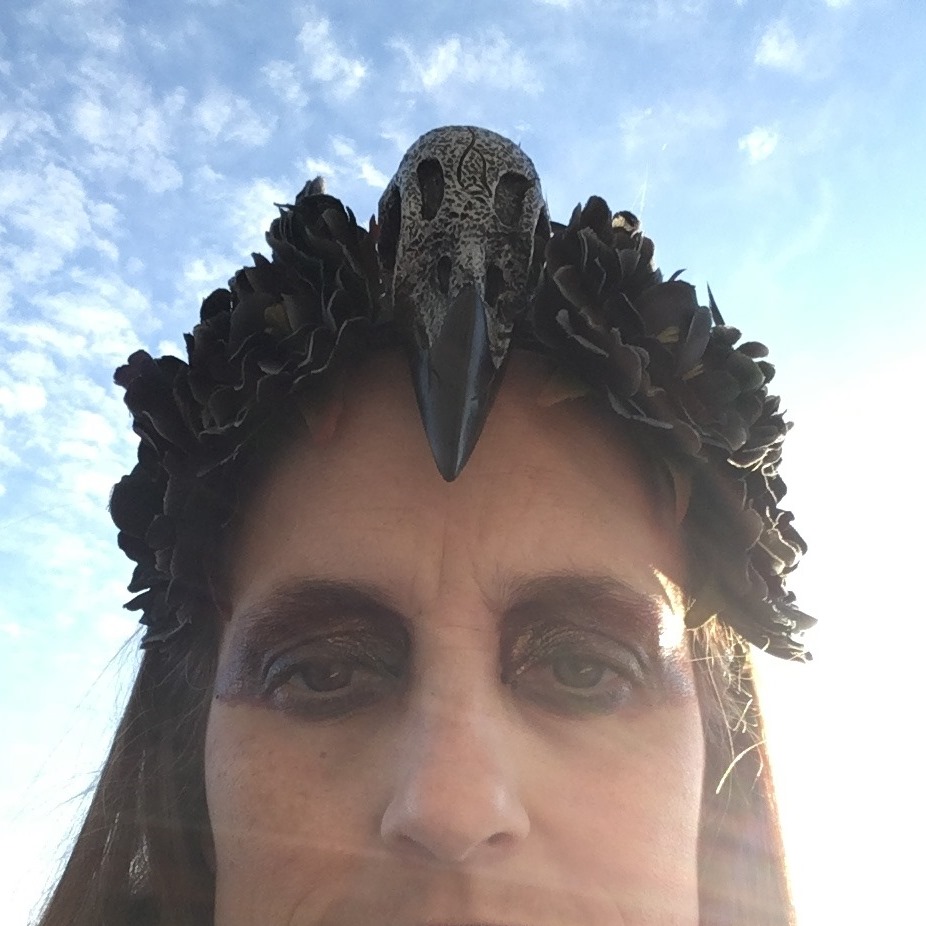 Feel free to check out more of Jennifer Weigel's work here on Haunted MTL or on her writing, fine art, and conceptual projects websites.
Cravings Part 2, story by Jennifer Weigel
If you missed the beginning of this pregnancy horror story by Jennifer Weigel, you can catch Part 1 here.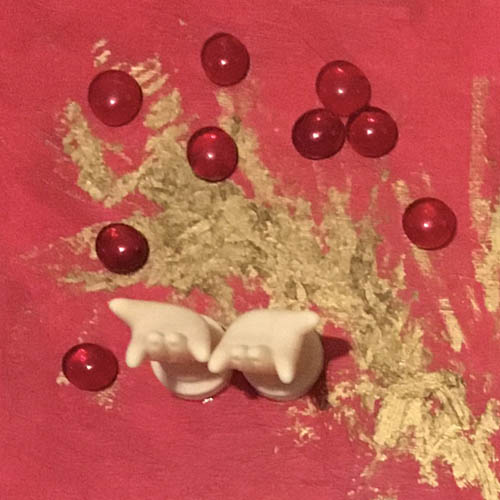 Jayden's stomach turned. Who or what was this creature standing before him, and what had it done with his wife? Claire proceeded to eat more than half of the jar of eggs in a fury of consumption; Jayden finally retreated to the office alone unable to watch any more. He heard a sloshing sound as she finished the jar and proceeded to drink the brine before retreating to the bedroom and crashing into their bed, presumably to pass out. Again. Later that night, he crept in to find her sleeping, clammy and sweaty, nervously twitching. Her body made the most abnormal guttural sounds as her internal systems groaned and sputtered. It was definitely getting worse. Jayden resolved to call Dr. Randolph the following morning; this had gone on for far too long already.
The next day, Claire awoke with a start from another bad dream that she couldn't remember. Crying uncontrollably, she clutched her swollen belly, still ripe with child, and hurriedly exclaimed, "Blood sausage! I must have blood sausage!"
Jayden woke from his curled-up safe haven beside her and muttered, "Wha… What is that? I've never even heard of such a thing."
"Go!" she snapped. "I'm starving. Go now! Return with blood sausage."
Jayden staggered over to the dresser, threw on some clothes, shuffled into his waiting shoes, and gathered himself to duck out the door in the well-practiced gesture he'd become so accustomed to. "I'll stop on my way home from work, I guess," he mused, making his own plans. Claire seemed to settle down a little as she woke further, but it was little consolation.
"Thank you Sweetcheeks," she said. "You're the best." She blew him a kiss.
While at work, Jayden managed to secure an appointment with Dr. Beth Randolph, Claire's primary physician since before he had known her, for later that day. He took off early and rushed home to gather his unwilling wife. She was going in, whether she liked it or not.
He opened the front door and peered inside. The house was dark and quiet, as he'd come to expect. He crept in and stole upstairs to the bedroom to rouse Claire from sleep. He'd tell her where they were going once he got her in the car, no sense in making this even more difficult than it already was. Unsurprisingly, there she was, a shadowy form hunched over in the bed, her back to him with the covers pulled up over her eyes. He peeled away the comforter and blanket to reveal a tangled mess of white knitted yarn; Claire was nowhere to be found. He looked around, trying to focus on the darkness of the bedroom that enveloped him. That unsettling feeling had returned, like he'd had at Maresh's shop, sinking into his gut. Claire was here idling, watching, waiting; he could sense her presence sizing him up as if she could read his mind and was on to his plan. But why was her company so disconcerting? This was still their house, their home, their lives intertwined… Jayden felt his trust ebb, spine tingling sensing danger.
"Hey there Sweetcheeks," Claire's voice echoed from the darkness of the closet. "Do you have something for me?" She emerged into the room, her eyes wide, frothing slightly at the edges of her mouth. Tiny bubbles of drool burst forth from her quivering lips and trickled down onto her chin.
"I couldn't find any… blood sausage… whatever that is," Jayden lied through his teeth. He hadn't even gone to the store. Claire should never have expected him back at this hour; apparently she didn't even know what time it was. But that seemingly wasn't a concern. She wasn't herself. Something about her fragile frame, the way she rocked from side to side, reminded him of that crazy old witch doctor Maresh. He finally managed to connect the two; it was as though she were possessed. It was imperative that she saw Dr. Beth Randolph as soon as possible, if for no other reason than to sever ties to that crazy old hag and hopefully start to snap out of it. He simply had to get her to that appointment.
"No blood sausage!" Claire shouted, becoming more and more agitated. "No… blood… sausage!" Her breathing became less regular and her body shivered all over as she hulked towards him. "I am sooo hungry!"
She lunged towards him, stumbling into his arms and collapsing towards his feet laughing maniacally. Jayden reached for her instinctively, to lower her to the ground gently, and felt something sticky and warm envelop his hand. Feeling lightheaded, he glanced down as he fell to the floor beside her. Protruding from his gut was a long silver thread, no something pointedly metal and hard, oozing thick oil sludge all around. Not oil, blood. His blood. Claire continued laughing, her lightning-fast fingers quickly and methodically ripping their way into his tattered shirt and worming around within his wounded frame to pull forth bits of viscera, which she wrung in her hands and smeared up and down her arms and torso. As Jayden passed out, she mouthed each of her fingers in turn, sucking the precious liquid off of them one at a time, before she began to feast on his entrails.
Claire's belly was finally full. The baby developing within squirmed and settled, as if finally satiated. She swiped a stray bit of flesh from her bosom, licked it off of her fingertips, and heaved a sigh of relief. Miracle Madame Maresh Meliasma was right; she just needed to get to the root of her cravings.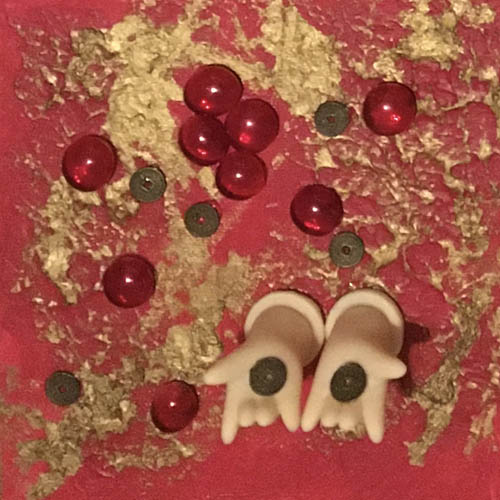 Feel free to check out more of Jennifer Weigel's work here on Haunted MTL. Or on her writing, fine art, and conceptual projects websites.