A card and gifts for you here on Haunted MTL…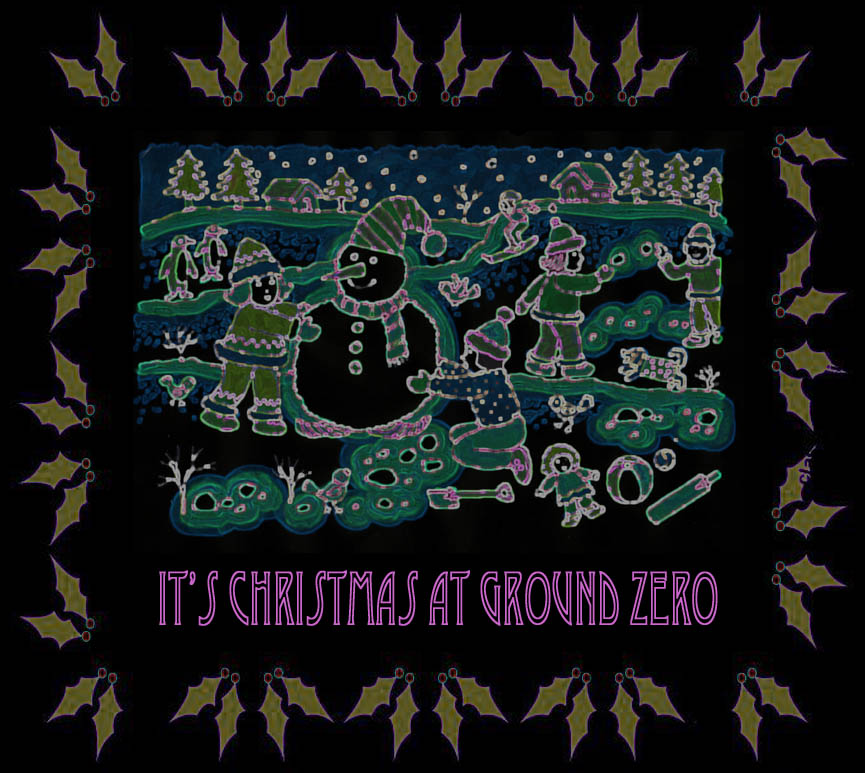 It's Christmas at Ground Zero by Weird Al Yankovic
Everywhere the atom bombs are dropping / It's the end of all humanity / No more time for last minute shopping / It's time to face your final destiny
Front of card features a snow scene with children making a snowman and sledding in vivid neon colors on black background. Inside of card features an altered still life drawing with gas mask and skull.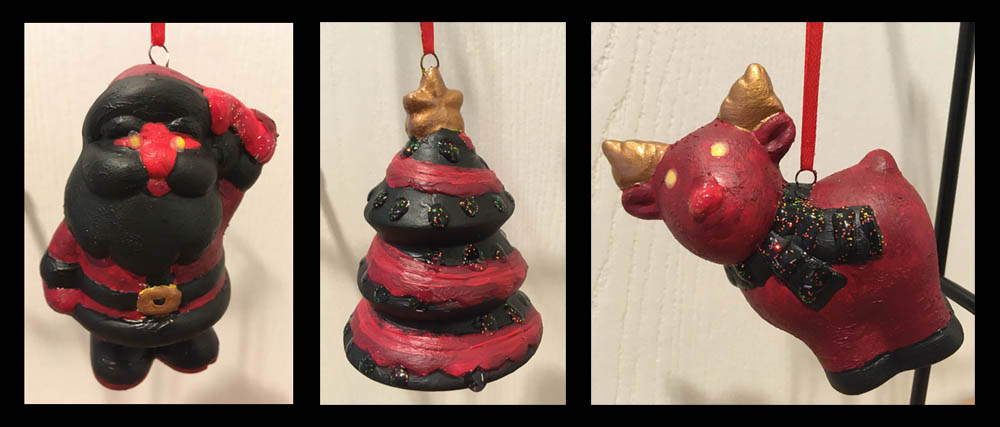 Ornaments for you including:
Satan Claus, wearing his finest blood red velvet coat with black fur trim, his black Rasputin beard and glowing eyes staring at you… Is that a candy cane or a club in his hand, red with blood?
Poison Yew, dripping with toxins and decked out in blood red finery… such an evil tree…
Possessed Krampus, the glowing-eyed demon of lore and twisted and perverted behind-the-scenes friend of Rudolph who really knows why Rudolph's nose glows so bright (with the blood of sacrifice)…