The Evil Queen's biggest mistake was always listening to that mirror and not coming to her own conclusions. Competition, contempt and jealousy beget more of the same. But that mirror can have allure, and it knows how to work it…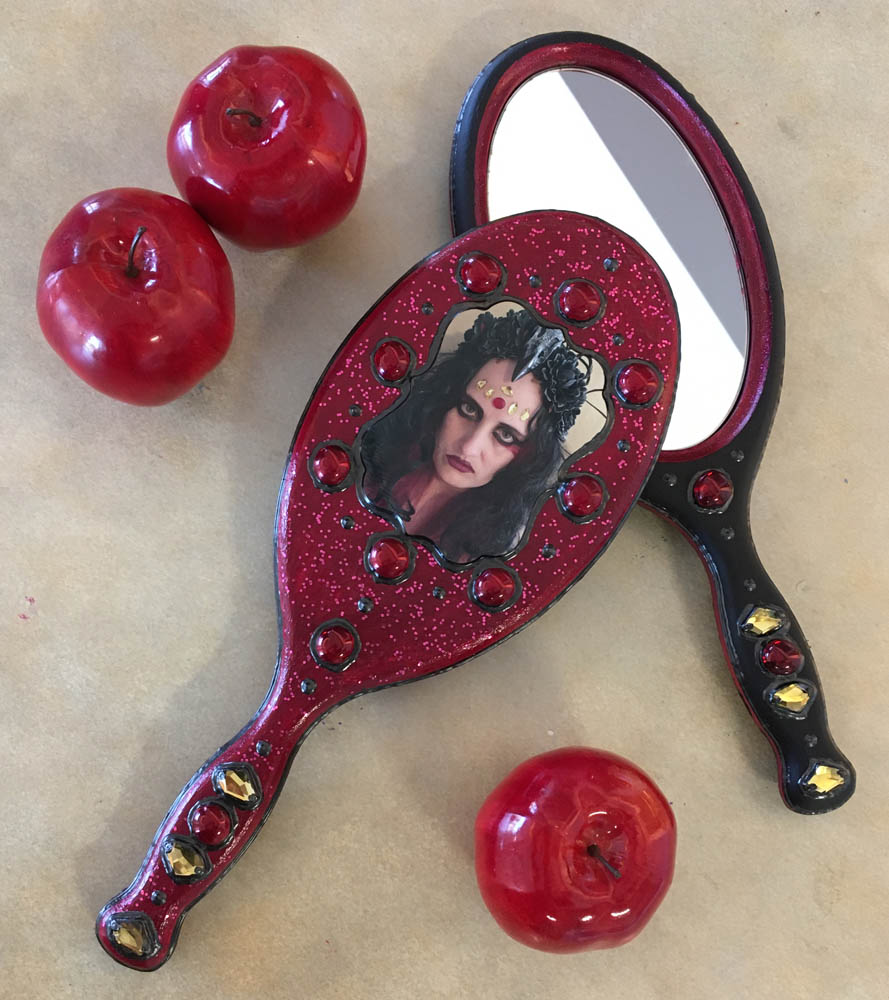 This duo of mirrors feature acrylic paint, an excessive amount of glitter nail polish (two whole bottles), glass baubles and rhinestones, gel paint, and photographs of myself, the artist, as The Evil Queen with dark brooding Theda Bara inspired makeup, glass bauble and rhinestones, full black and red hair, and crow skull headdress.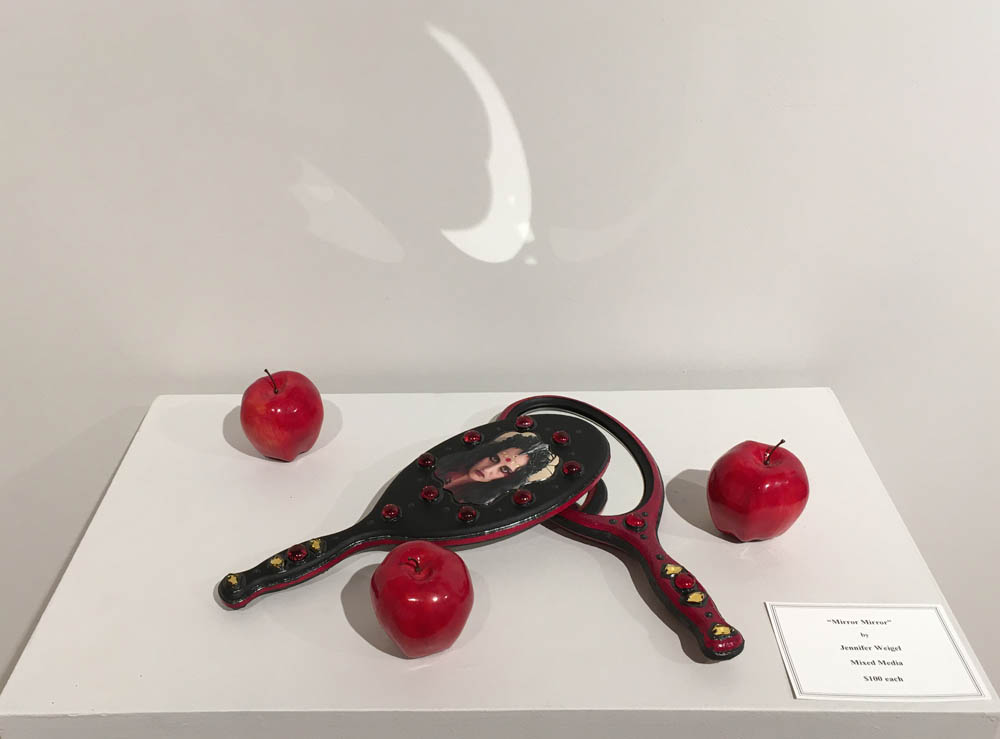 Displayed with three apples as part of the Hutchinson Art Center Members Show in 2020, with light reflection creating their very own moon-print on the wall.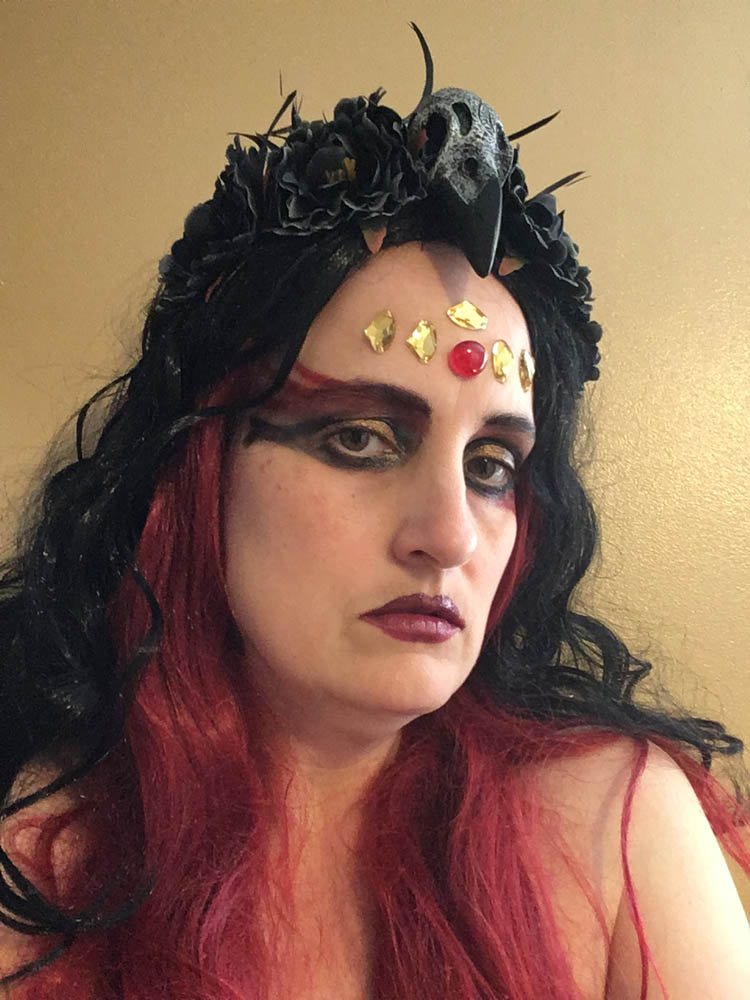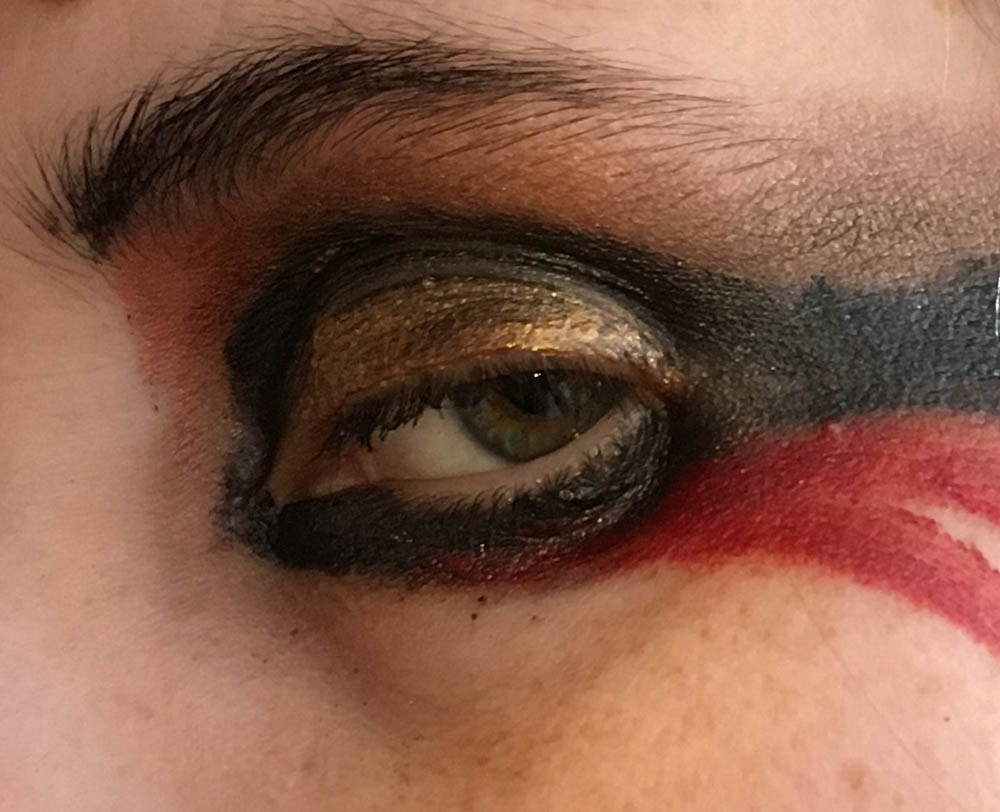 Both eyes are different – the other eye can be seen on my Illuminati post. https://hauntedmtl.com/originals/lighter-than-dark/ltd-join-the-illuminati-today/