Happy Mother's Day to all those beloved Mummies out there!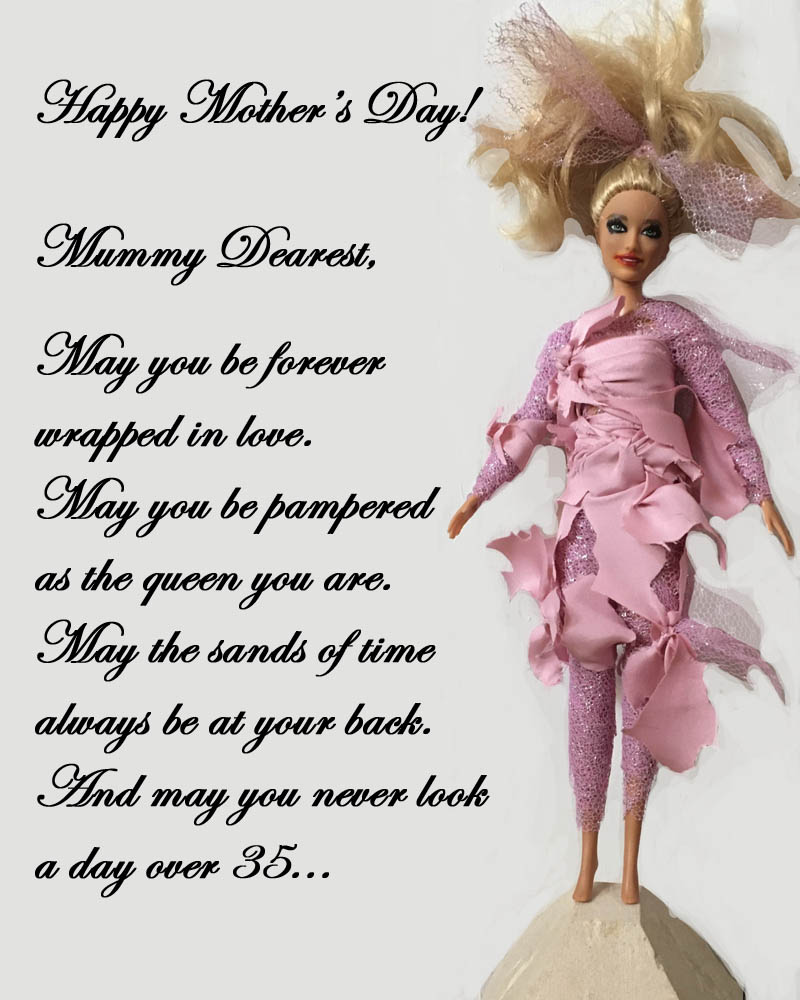 Artwork description: A Happy Mother's Day card featuring a picture of a pink glitter wrapped Barbie doll with smeared lipstick and streaked mascara standing on a stone pyramid on a sandy grey background.
Image text reads: Happy Mother's Day! Mummy Dearest, May you be forever wrapped in love. May you be pampered as the queen you are. May the sands of time always be at your back. And may you never look a day over 35…
Mummy Dearest is still glamorous despite looking a tad weary in that kid makeup bedhead sort of way. Hair and makeup left as found.