Beware of the soul catcher, lest it transfer your energy to another dimension in this graphic narrative by Haunted MTL's very own Jennifer Weigel. Don't get caught in the eddy of the universe!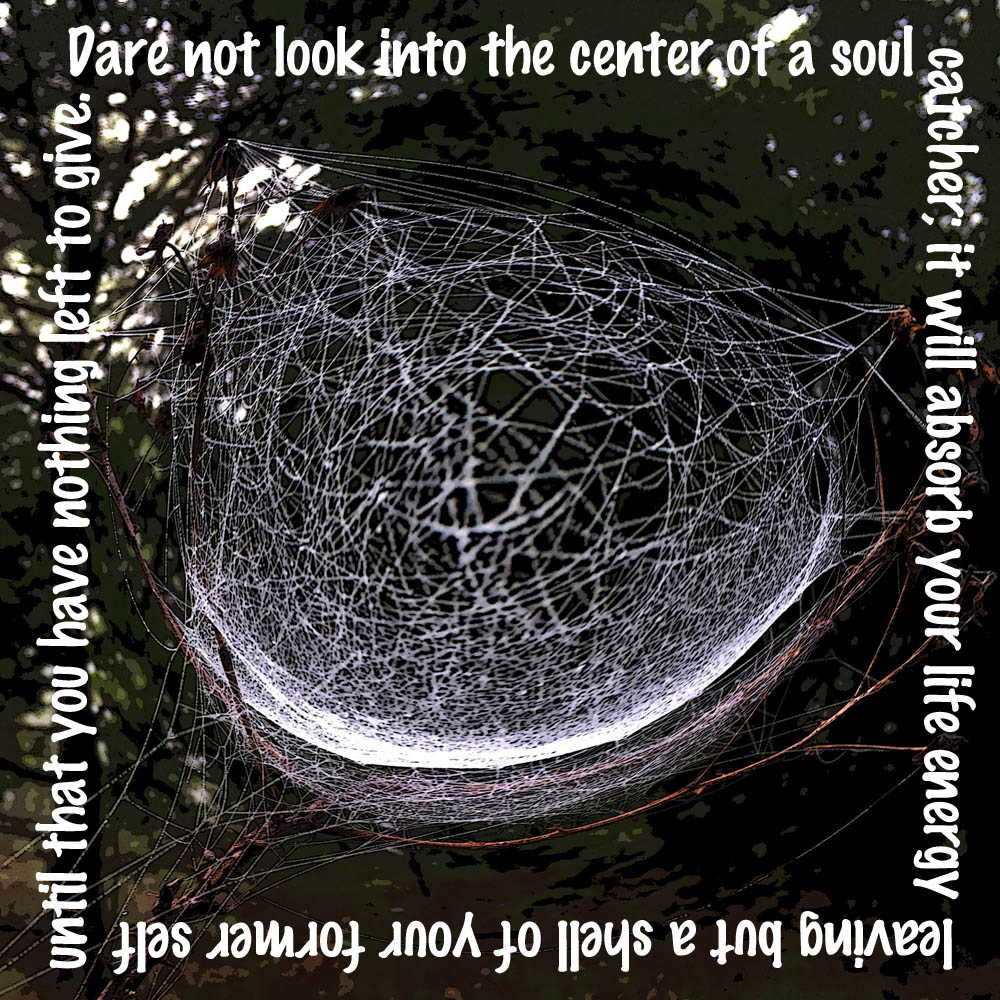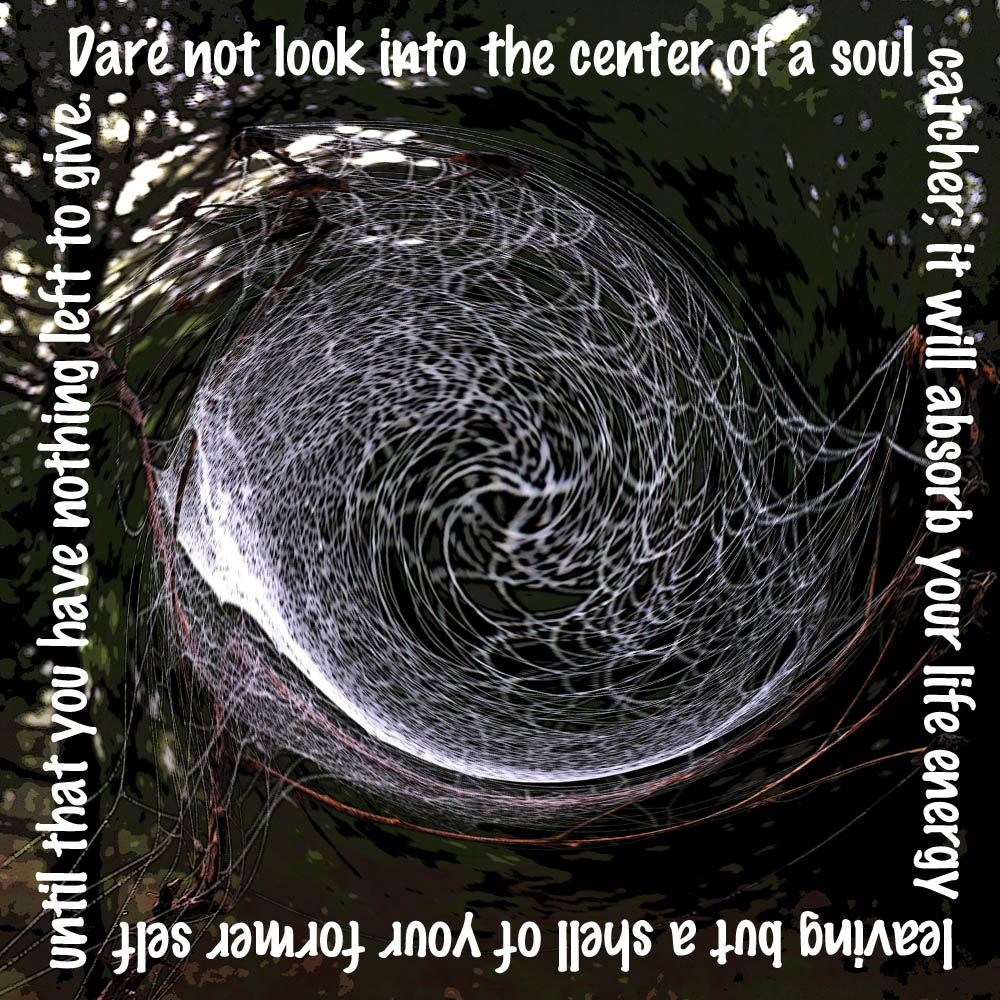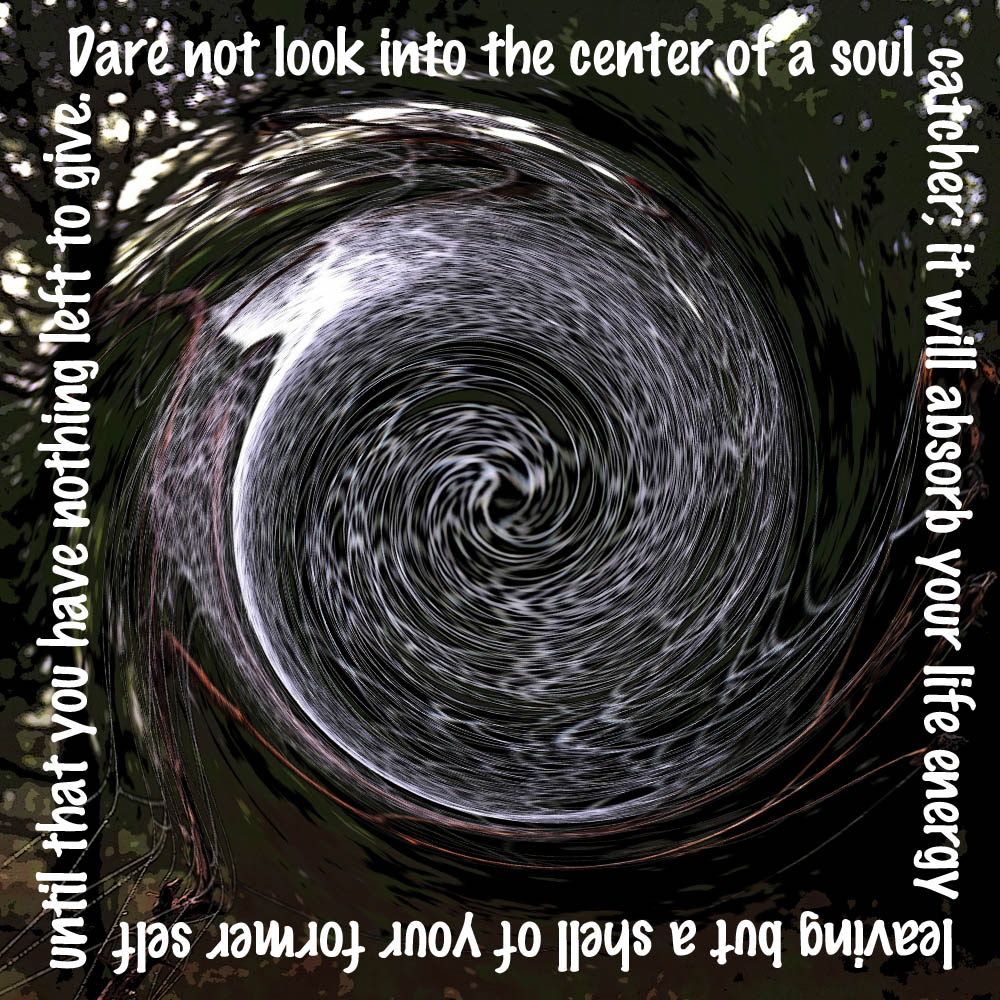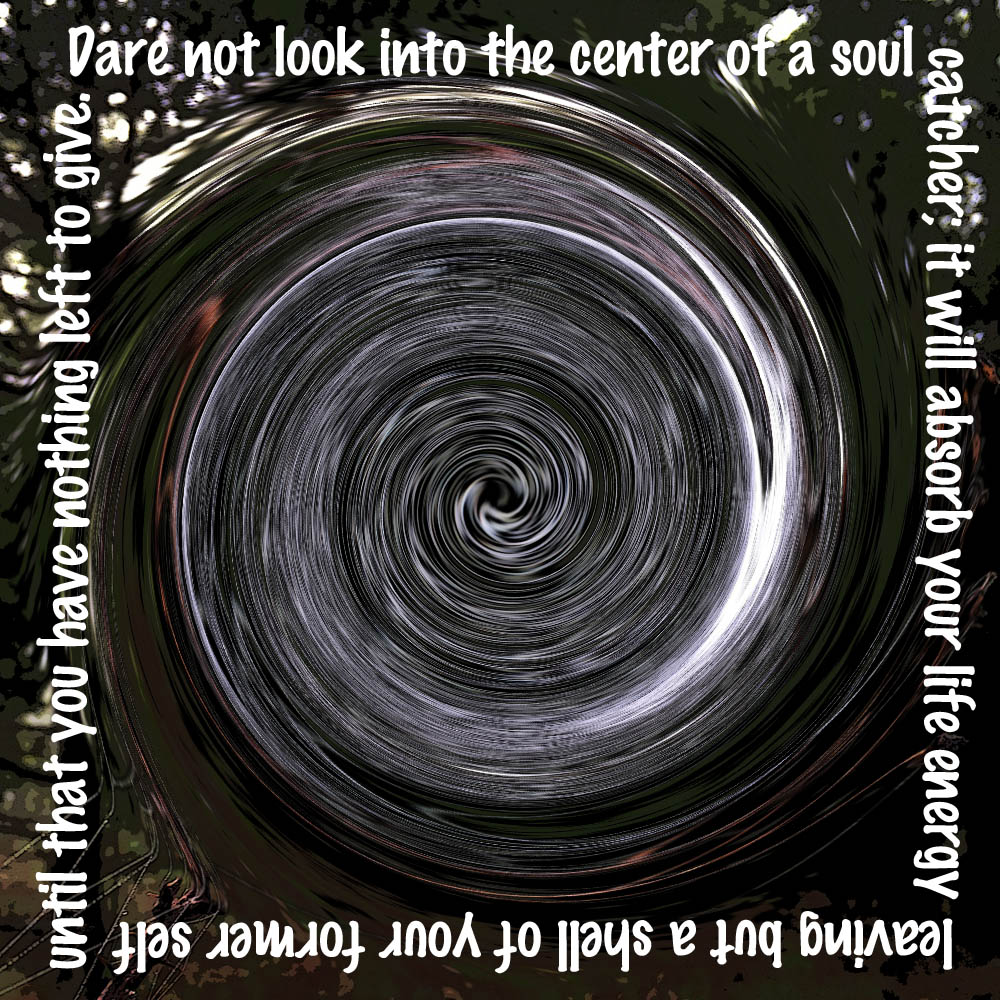 This graphic narrative evolved from a spider web on a wild plant in the early morning, found covered with tiny beads of dew as pictured here. The density of the webbing was impressive, much like that of a funnel or trap door spider, but its creator was nowhere to be found.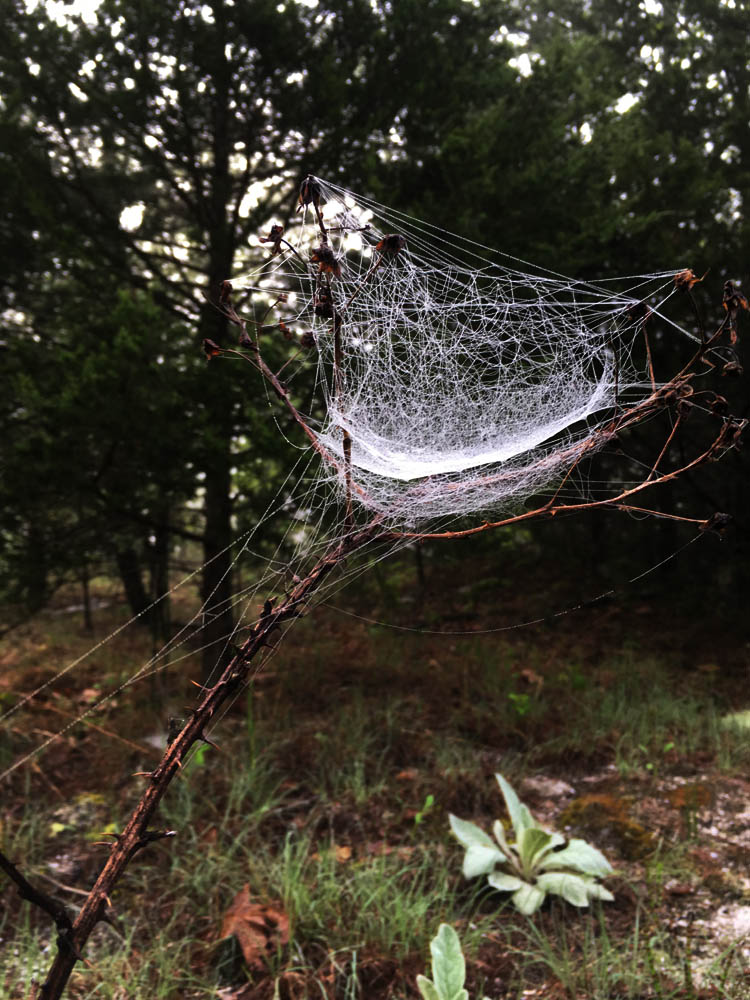 Check out more of Jennifer Weigel's art on her web page here.