I wanted to share some photographs of my holiday (Halloween & Christmas) inspired little library art installation for Rosie's Art House in October at the Carriage Factory Art Gallery in Newton, Kansas, USA. Even our local art gallery has caught the little library craze, with a gallery on one side and free take-and-leave art supplies on the other… I paid homage to the literary origins of these pop-ups with a little Pride and Prejudice and Zombies.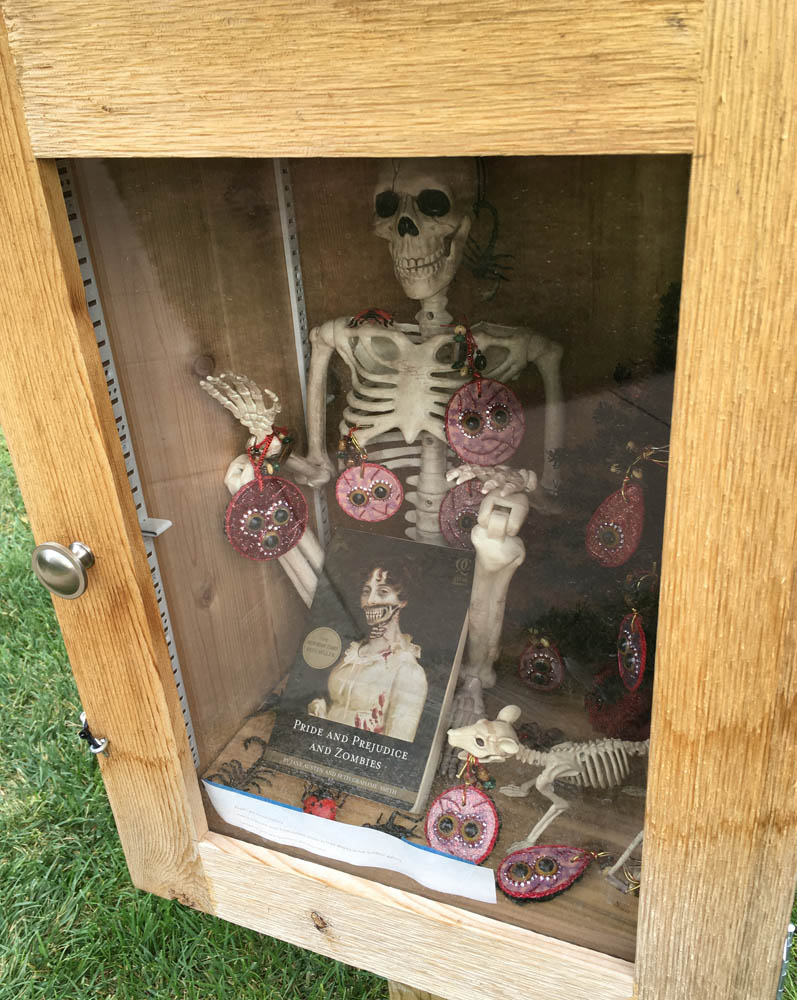 Within the first week, the rat skeleton stole some of the eyes keychains and took off for the hills with the bugs, so afterwards I installed a grasping skeleton hand and a sign "For display only"… Unfortunately, the hand, skeleton and several more of the charms were taken later, leaving only the tree and book. The display following mine was also stolen from so the little library box gallery will house just more giveaway materials and information on events inside rather than changing exhibitions. So I guess I'm glad I was able to do something for Halloween when I did.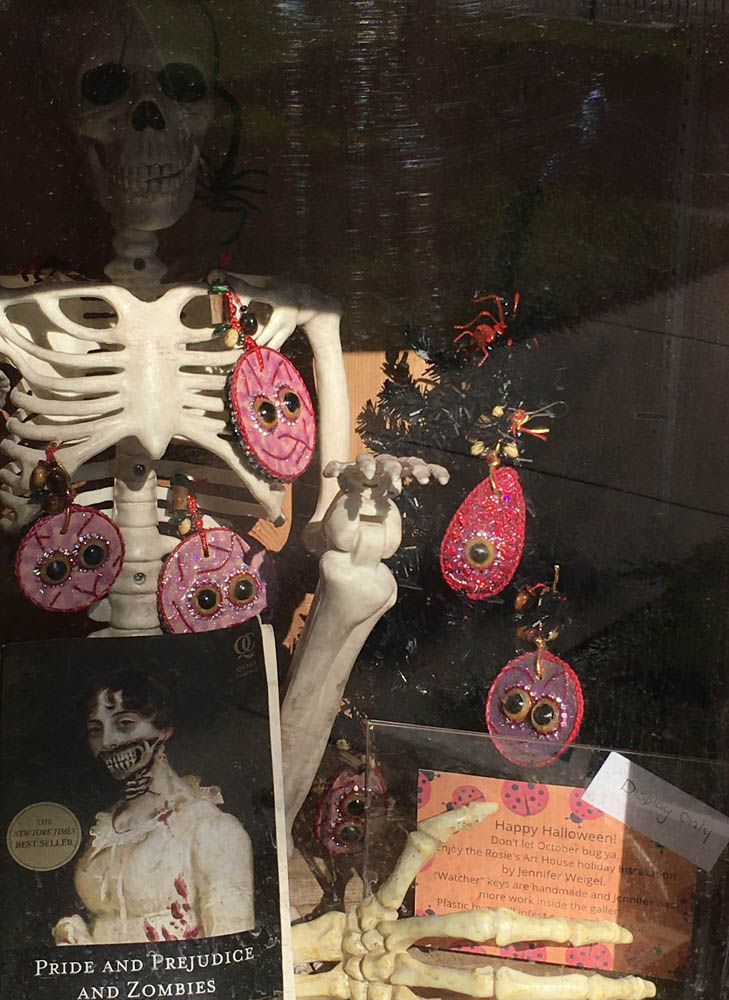 You can check out some of my art in more formal art settings here on Haunted MTL.