Here's a blast from the past… This poem was originally written in response to an artwork by Laura Labieniec Pintel for the first Interpretations book published through Columbia Art League in 2013. Here's a little more background:
This poem was borne in response to a digital photograph entitled "The Red Key." When I first saw the picture I was reminded of the Bluebeard fable in which the heroine is charged with not entering a specific room while her husband is away but does so anyway, causing the key to bleed profusely and reveal her as insubordinate. But the landscape bespoke something less far away, so I wanted to rework that story into American legend. Serial killer Belle Gunness, who is thought to have committed over 40 murders (including those of her own children), inspired the story of The Bad Seed and has been compared to the mythical Bluebeard of fable. George Anderson from Tarkio, MO was the only survivor of a series of suitors responding to a personal ad placed by widow Gunness after her husband's death.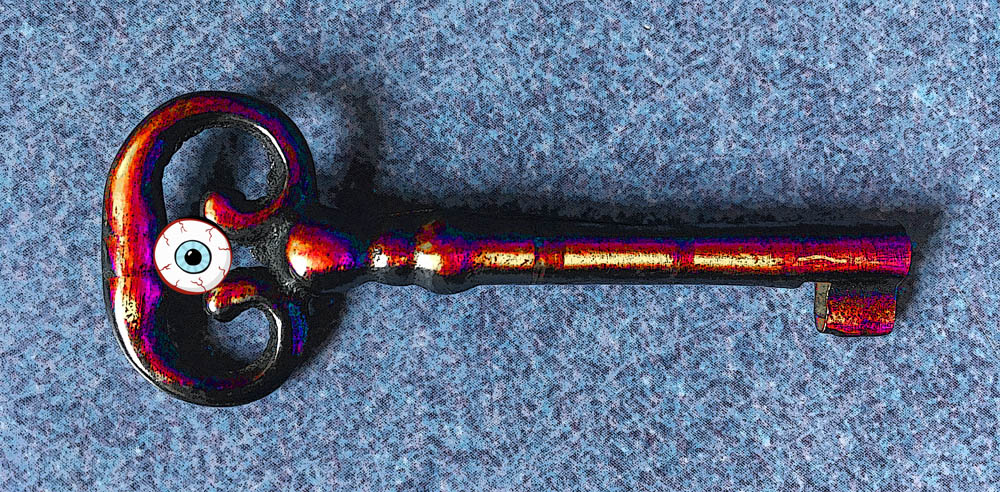 ---
I saw the ad
and caught the next train
for La Porte County, Indiana.
Belle is all I'd ever wanted.
But that jealous hired-hand Ray
is up to no good I'm sure.
Over dinner,
I agreed to pay her mortgage
should we be married.
I turned in early but awoke
to her standing there,
eyes aglow with madness.
A mouse caught in the cat's gaze.
Fight or flee, I chose the latter
and escaped with my life.
That hog farm stinks of more than swine.
The secret is buried out back,
a red key rooted to her history.
---
And here's another poem here on Haunted MTL that I wrote devoted to Ed Wood, posted for Pride month last year.
Feel free to check out more of Jennifer Weigel's work here on Haunted MTL or on her writing, fine art, and conceptual projects websites.